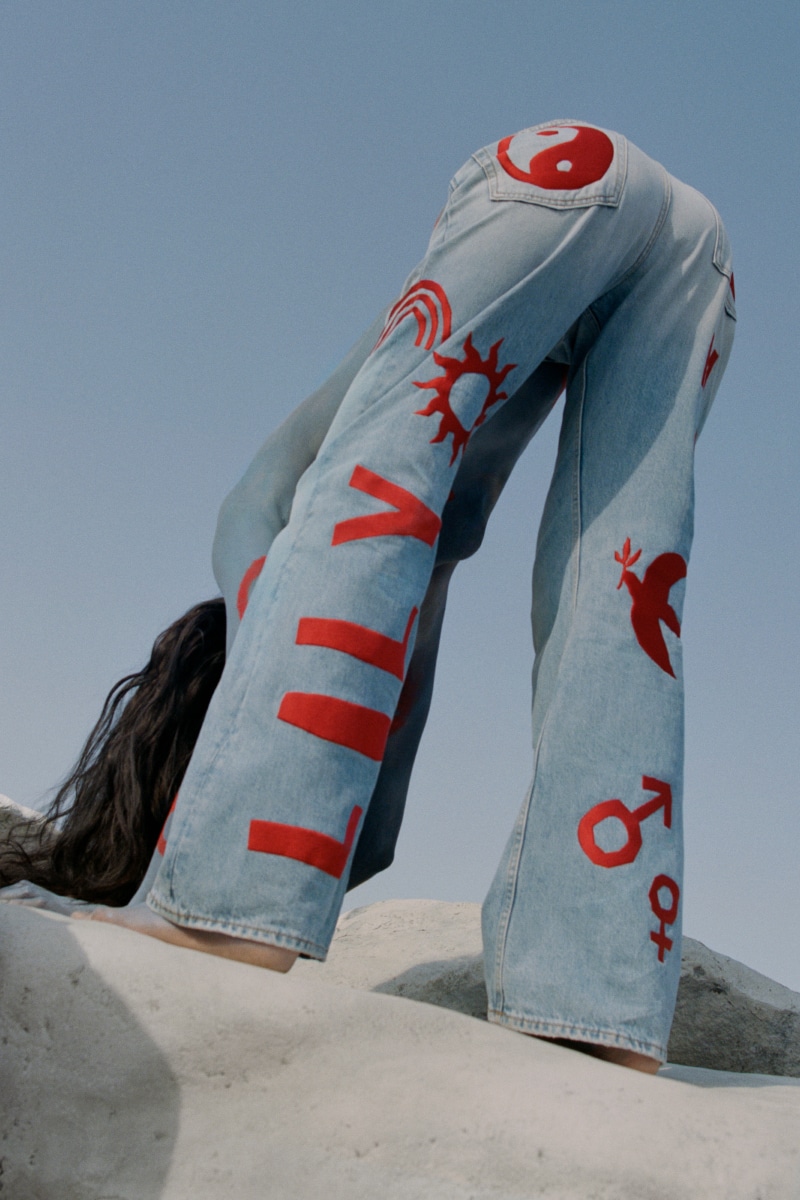 For the first time, Acne Studios introduces denim personalization. An emblematic icon of the brand's history, denim has always played a significant role, spanning back to 1996 when creative director Jonny Johansson launched the brand by gifting 100 pairs of jeans to artists, creatives, and friends of the house. In this latest iteration, iconic denim styles are now available to customize with symbols and letters and numbers specially created by Acne Studios.
To launch the denim personalization, Acne Studios collaborates with photographer Thistle Brown on campaign images that draw inspiration from the spirit of the 1970s and bodypainting.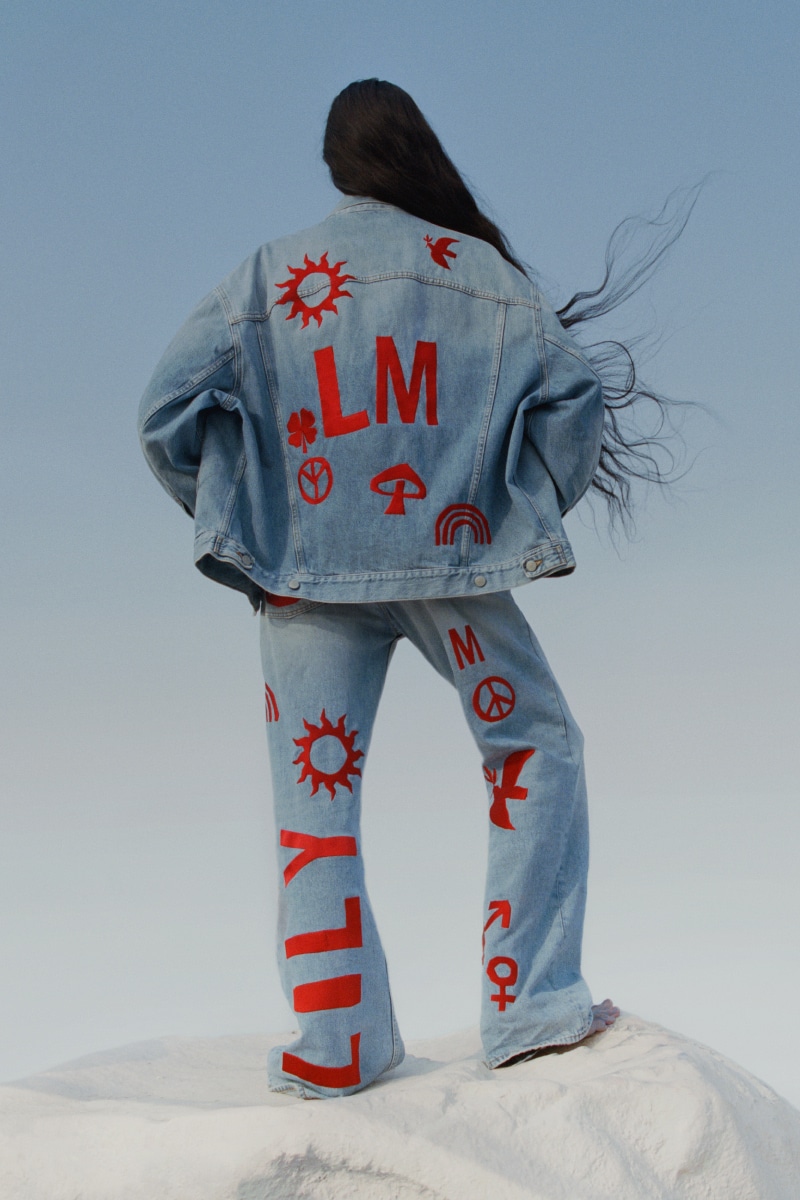 The denim personalization service is offered in the wash colorways of either a vintage black or light blue vintage five-pocket classic jean styles the Mece, 2022, 1996 and 2021M classic and Morris's jacket. A curation of designed letters, numbers and symbols are available in 6 thread colors. A limited-edition run of 60 pieces mirroring the oversized symbols featured in the campaign will also be available at the following stores: Norrmalmstorg, Stockholm, rue Saint Honoré Paris, Dover Street, London, Greene Street, New York, Piazza del Carmine Milan, Little Bourke Street, Melbourne and acnestudios.com.