How to visualize a collection? What to say, how to deduce and  express your vision. There are many ways. Perhaps, the right visuals speak without shouting, truly move their audience and embody the sincere spirit of the garments. A moment when words are simply superfluous and we are allowed to simply lean back and observe.
Cue, ANDREA CAMMAROSANO, with André et François.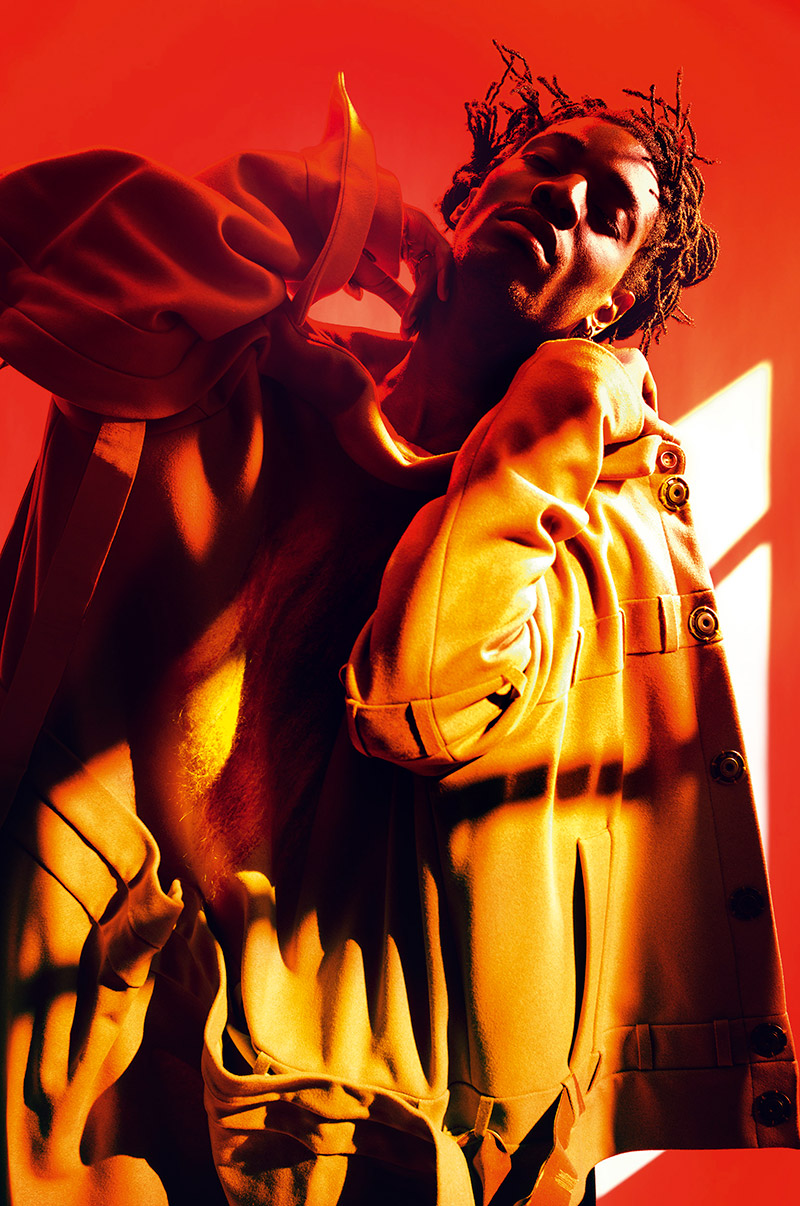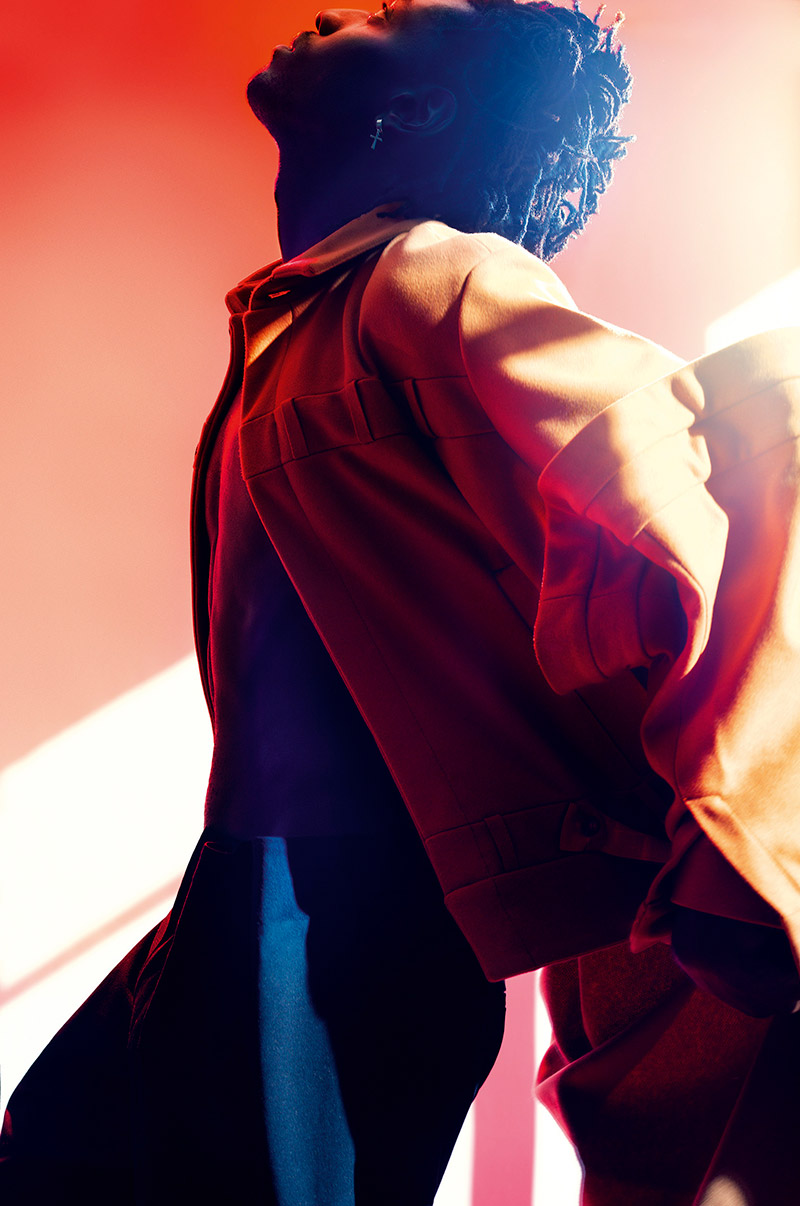 This Italian designer, who has been at the helms of his eponymous brand for several years now, continues to work steadily his unique approach towards menswear. Regular readers, surely will recognize his name, for those not yet in the know, ANDREA is definitely one to keep an eye on. A calm voice of reason: ANDREA is a well-spoken, reflective and utterly emotive individual. In his work, he acts as a sculptor of garments, re-arranging the male silhouette at will, always at first through mindful de-construction. For his latest collection, he fuses his appraisal of the male shape, with tactile research and shapes that are allowed to billow freely in the late summer breeze.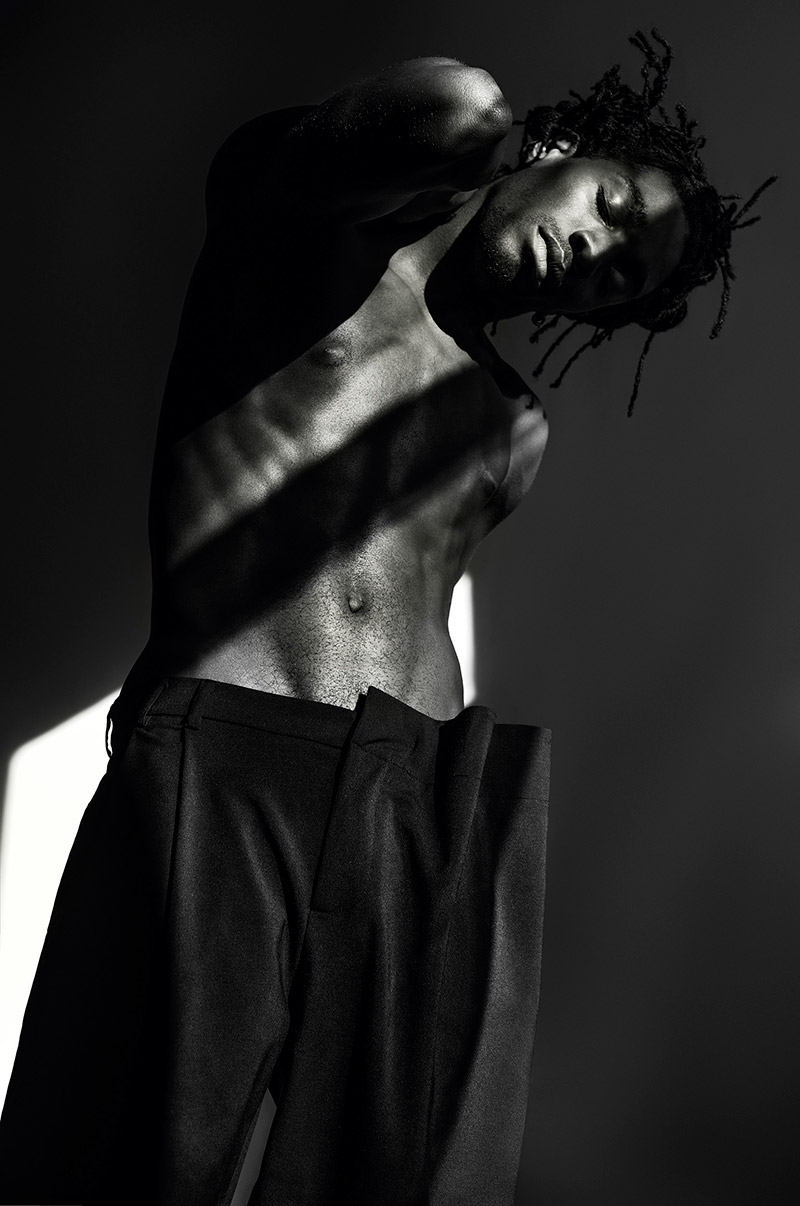 For the SS16 arrangement, ANDREA chose to split his presentation into two performances. A first moment, led us to an off-beat moon-lit alleyway in Le Marais, in Paris, with a dancer slowly adding garments, under the careful supervision of ANDREA himself. Quietly we observed.  A second more vivid chapter was added, as he recently took over the sleek gallery space of Société Anonyme in Florence, for an expressive dance-performance, again featuring Parisian flaneur ANDRÉ ATANGANA, who improvised his moves, slowly discarding sleeves, cuffs and stripping away ribbon closures. In his choreography, he became one with the garments, morphing their texture whilst moving rapidly. True emotion.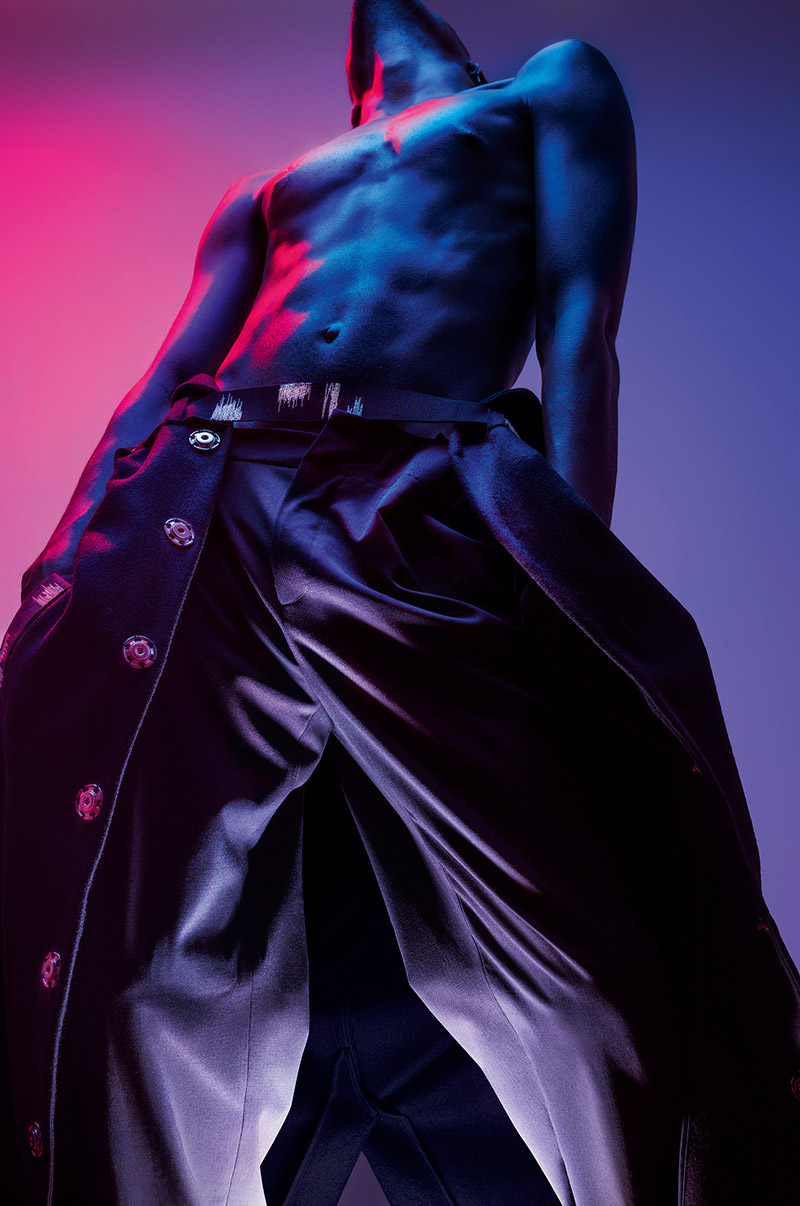 Let us not forget: how was the actual collection?  Macramé sweaters were paired with military shirting, tapered pants worn with outerwear, doubling as tunics and rigid jackets appeared adorned with zipped collars, doubling as supple scarves. Andrea also added subtle graphics, in the form of hand printed Habotai silk and hand drawn jacquards. The absolute piece de resistance, undoubtably has to be, his exemplary trench, featured in a heavy wool, which was cut open, with its lining draped over the top, appearing almost like a safeguarding parachute or billowing flag. Pure sartorial drama. It came as no surprise, that it featured as the center piece of the elegant moving performance in Florence.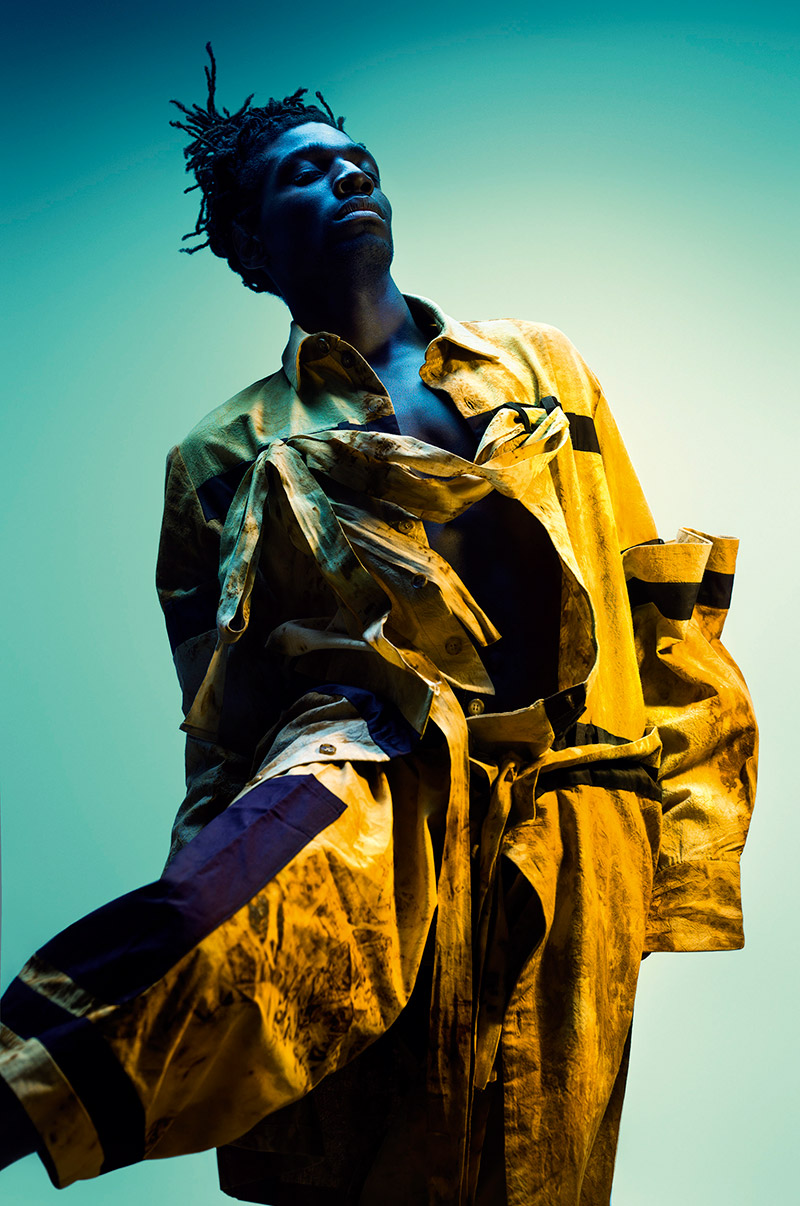 ANDREA continues to trigger his audience, by engaging so profoundly with his work. He is a creator that seeks to enable a conversation with his garments. Between himself and his audiences. Dialogues amongst the observers, between you and I and perhaps most interestingly between ANDREA and his own meticulously carved universe.