Overwhelmed by all the new cultural exhibitions right now? This is a selection of our favorite arty moments all over the world from emerging to most established artists. Here is our monthly cultural guide!
1. The Noise at The Giacometti Institution (Paris, FR)
Since October, The Giacometti Institution has been presenting its brand new exhibition and bringing together all versions of The Noise, an iconic sculpture that was revisited by Alberto Giacometti over several years. Curated by Hugo Daniel, The Nose goes along with sculptures, drawings, and archives which will highlight the many facets and interpretations of one of Alberto Giacometti's most enigmatic works. One version of The Nose, which is too fragile to be moved, will be presented by a virtual production, introducing an experimental form of mediation in the exhibition. Through the presentation of seminal works of four contemporary artists such as Annette Messager, Rui Chafes, Hiroshi Sugimoto and Ange Leccia, The Giacometti Institution reveals the sculptor's creation in a new light.
When: Until 07/01/2024
Where: The Giacometti Institution, 5 Rue Victor Schoelcher, 75014 Paris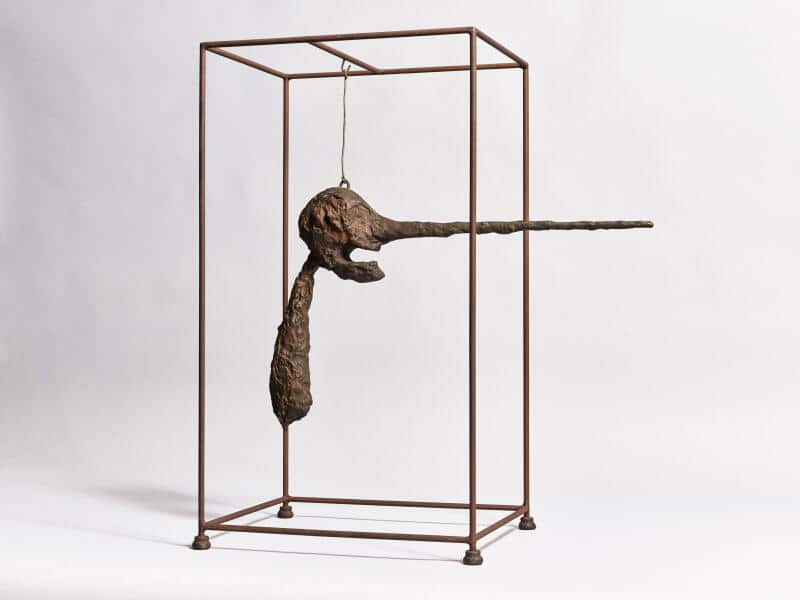 2. Elena Garrigolas's debut solo exhibition at Saatchi Yates (London, UK)
This month, Saatchi Yates Gallery founded by Phoebe Saatchi Yates and Arthur Yates is presenting the debut solo exhibition of Spanish artist Elena Garrigolas. The presentation will include 17 new works depicting an eclectic array of visceral and bewildering imagery. Taking inspiration from dreamscapes, internet culture, and personal experience, Garrigolas twists banal scenes into outlandish and confronting self-portraits. Garrigolas uses drawing as a form of communication, to express her feelings, influenced by feminist artists such as Frida Khalo, Miriam Cahn, Nancy Spero, and Paula Rego. Her surrealist subjects include anthropomorphic characters that explore themes around motherhood, aging and beauty. She uses self-portraiture and absurd satirical scenes, to explore darker themes of personal pain. Describing humor as a 'defense mechanism', Garrigolas' creative practice allows her to explore deeply personal issues without being vulnerable.
Where: Saatchi Yates, 14 Bury Street, St James's, London SW1Y 6AL
When: Until 22/12/2023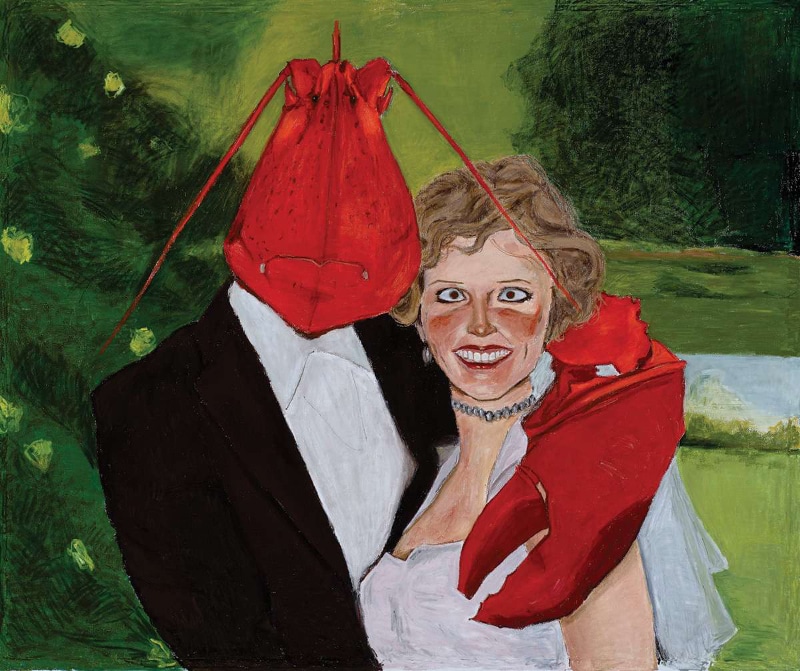 3. MoMu – Fashion Museum Antwerp presents ECHO. Wrapped in Memory (Antwerp, BE)
In Antwerp, The MoMu – Fashion Museum Antwerp welcomes a brand new exhibition ECHO which reflects on the intimate connection between clothing and memory through the lens of three artists whose work shares a tactile and emotional intensity. Genuine conversation between artists of different generations and perspectives, and it is Louise Bourgeois, Simone Rocha, and Anne Teresa De Keersmaeker who guide this story. Three artists, all working in different disciplines, each evoking echoes of the past in their work. In their unique ways, they each weave memories of clothing and textiles into their artistic language. What they create comes from a personal place, but the effects reach beyond the personal and touch many facets of the human experience. ECHO features works by Louise Bourgeois, Simone Rocha, Anne Teresa De Keersmaeker, Marianne Berenhaut, Billie Zangewa, Cassi Namoda, Cathy Wilkes, Harley Weir, Maya Barrera, Martin Margiela, Liz Magor, Laila Gohar, Raf Simons, Helmut Lang, Dries Van Noten, Meryll Rogge and Jurgi Persoons. It also showcases an unknown side of the MoMu Collection to highlight the expert work of textile conservators. Working with a collection of more than 38,000 objects gives MoMu's curators and researchers access to the echoes of a myriad of personal histories and events.
When: Until 25/02/2024
Where: MoMu – Fashion Museum Antwerp; Nationalestraat 28, 2000 Antwerpen, Belgium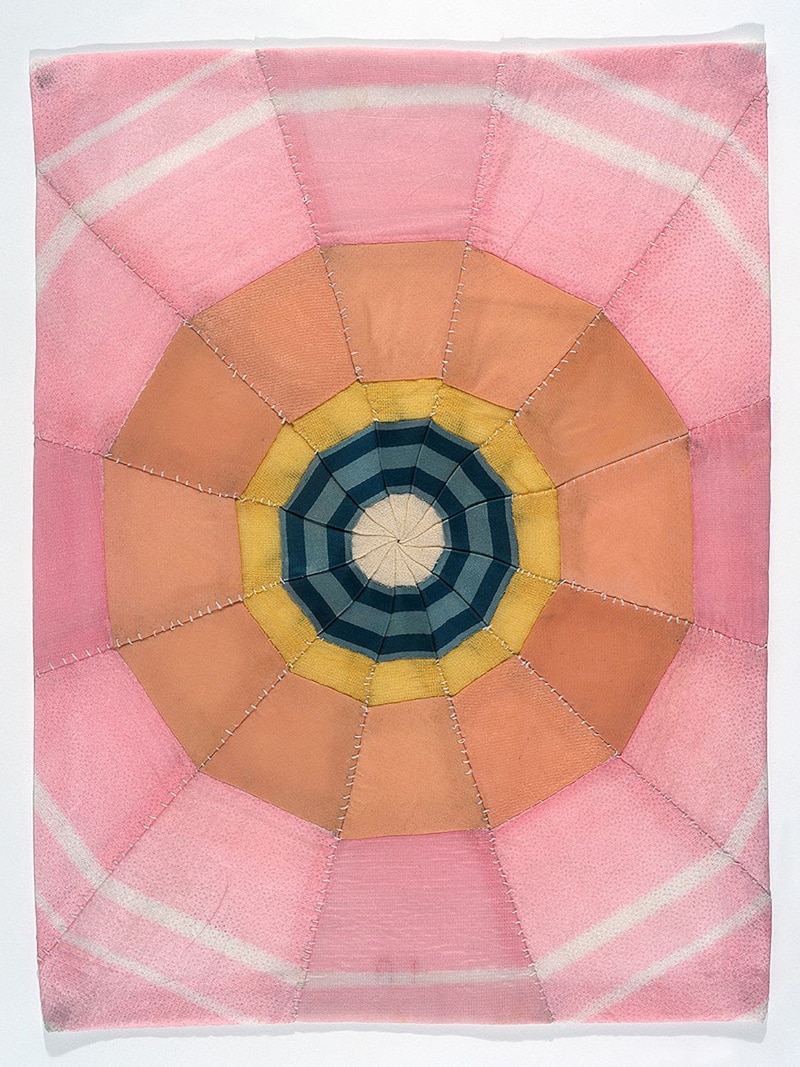 Louise Bourgeois – Dawn (detail), 2006 Credit: Photo: Christopher Burke; © The Easton Foundation/SABAM Belgium 2023
4. A tribute to photographer André Ostier at Jacques Lacoste Gallery (Paris, FR)
Alongside Paris Photo 2023, Jacques Lacoste Gallery is presenting an exclusive exhibition of French photographer André Ostier's works. This show puts into the spotlight more than 30, 35mm photos of Paris after the 20 century. Split into three chapters: portraits of artists, a haute-couture series, and post-war jet set parties. It's a complete vision of photography during this period and shows the elegant style of André Ostier. To celebrate these échinions, the Jacques Lacoste Gallery who teamed up with art consultant and advisor François de Ricqclès, a catalog with an introduction by French journalist Patrick Mauriès who knew Ostier at that time and a recontextualization of the famous photographer path by François Cam-Drouhin.
When: Until 02/12/2023
Where: Jacques Lacoste Gallery, 19 avenue Matignon 75008 Paris, FR.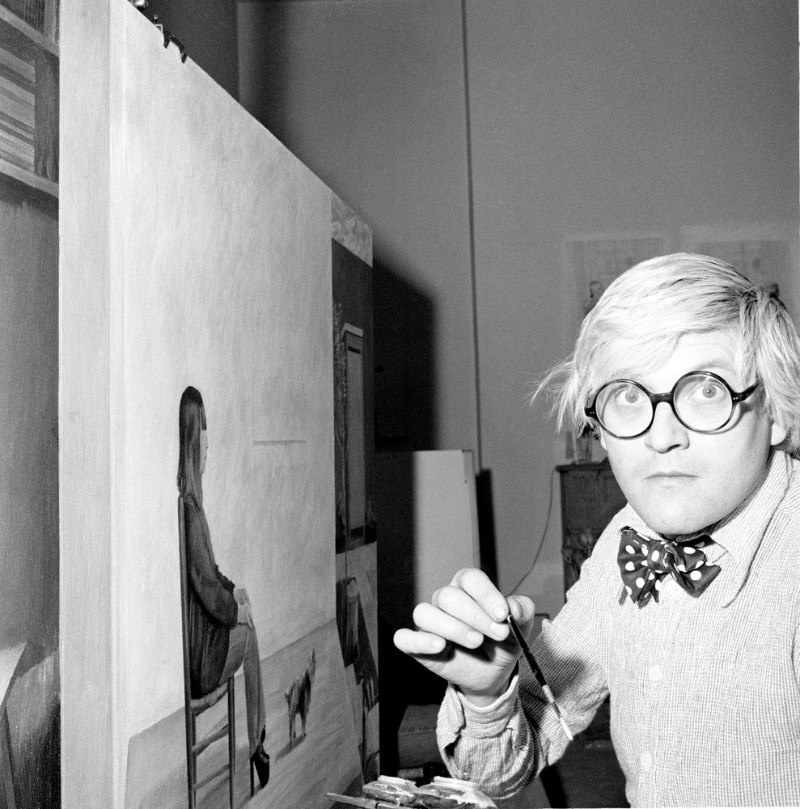 5. Iris Van Herpen Sculpting The Sense: the exhibition at MAD Paris (Paris, FR)
Celebrating Iris van Herpen's unique approach, the MAD Paris (Musée des Arts Décoratifs) is having its first retrospective exhibition – Sculpting the Senses launches on November 29th. Organized around nine themes, identifies the essence of her work, merging fashion, contemporary art, design, and science. This exhibition pays tribute to one of the most forward-thinking fashion designers. A pioneer in the use of new technologies in her discipline, Iris van Herpen transgresses conventional clothing norms, while embracing both traditional Couture craftsmanship and innovative techniques. Born in 1984, Iris van Herpen grew up in the village of Wamel (Netherlands) in harmony with nature and the living world, which are, along with the classical dance she practiced intensively from an early age, the founding elements of her relationship to the body and clothing. After a formative period with Alexander McQueen and Claudy Jongstra, she founded the Maison Iris van Herpen in Amsterdam in 2007, combining the subtleties of craftsmanship with the pioneering spirit of innovation, decompartmentalizing and opening up her practice to a host of other disciplines, resulting in a sensorial design that captures the intricacy and diversity of a natural world.
When: From 29/112023 to 28/042024.
Where: MAD, 107, rue de Rivoli, 75001 Paris.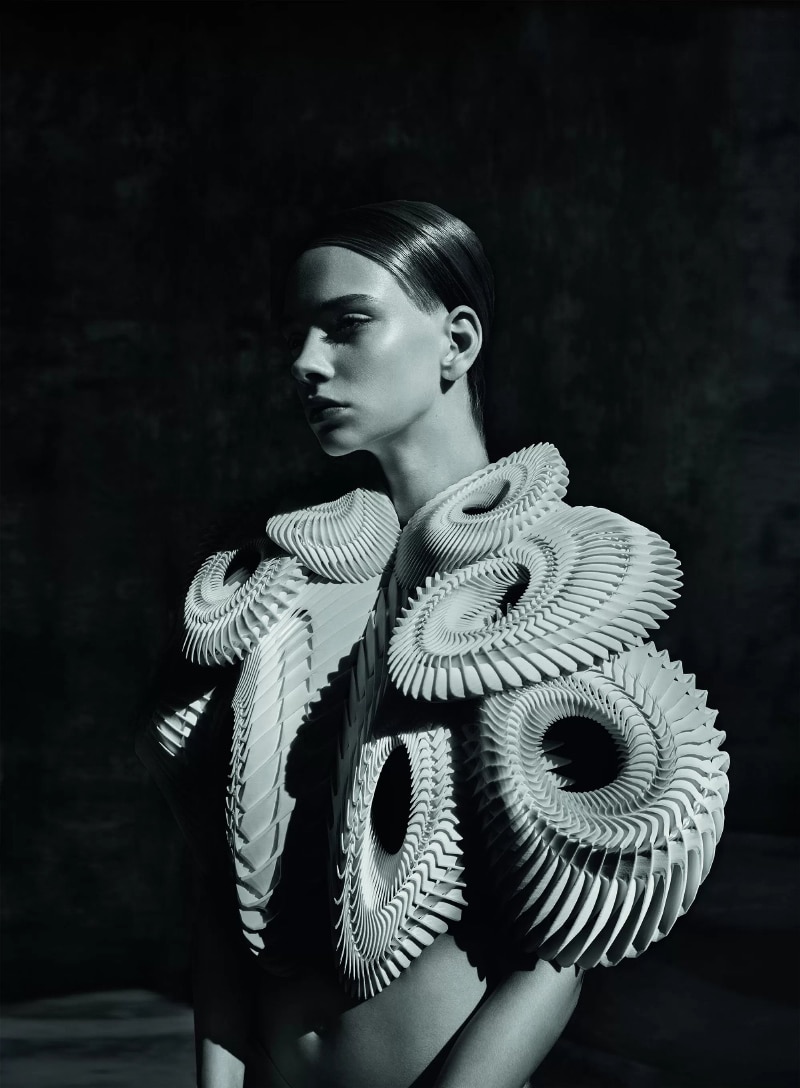 6. Issy Woods presents her first exhibition in France at Lafayette Anticipations (Paris, FR)
It's a premiere for British artist Issy Wood, 30 years old to have a solo exhibition in France. The Lafayette Anticipations, Art Foundation of the Lafayette Gallery group shows more than 60 works of the painter, most of which are being shown for the very first time. "Study For No" is the title of a 2019 painting, the exhibition unfolds around the notion of refusal and resistance, explored through the artist's obsession with intimacy, interiority, care, desire, femininity, relationships, and identity. An observer of the contemporary world, Wood's work casts both an amused and disconcerted gaze on the power dynamics that rule over it. The characters and scenes she depicts unfold as allegories of the power games that govern our ways of living, which she explores through a series of paintings of hypersexualized leather jackets, gleaming car interiors, immaculate porcelain services, singular portraits of domestic animals, invasive dental examinations, and a multitude of self-portraits. Hyperproductive, Issy Wood approaches her painting practice as a form of diary, which she accompanies with daily writing and music composition that altogether form an intimate portrait of the artist.
When: Until 07/01/2024
Where: Lafayette Anticipations, 9, rue du Plâtre, 75004 Paris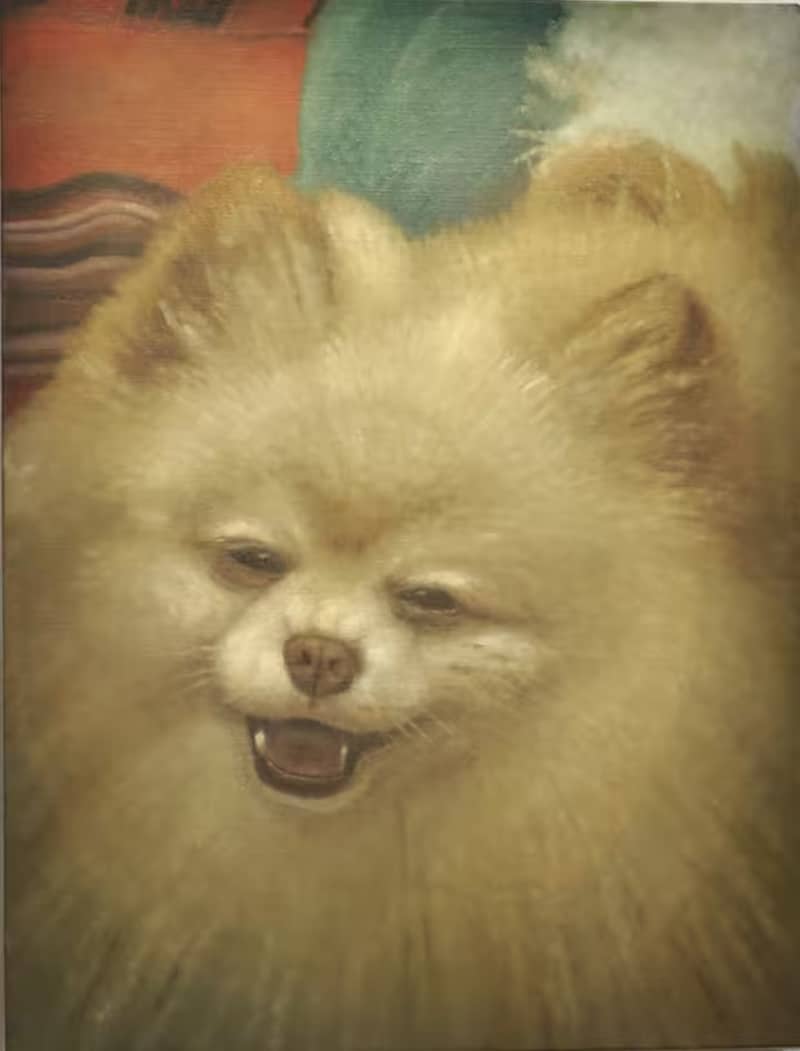 Issy Wood, "Opium over the holidays", 2021 (© Issy Wood – Carlos Ishikawa – Michael Werner – Damian Griffiths)
7. Salvatore Ferragamo's legacy is being celebrated in a new exhibition (Firenze, IT)
Salvatore Ferragamo opened his first store in Hollywood in 1923, across from Grauman's Egyptian Theater, confirming the success that he had reached in the United States where he had emigrated in 1915. In its main hall, the Egyptian Theater hosted theatrical performances and all the Hollywood premiers, including The Ten Commandments directed by Cecil B. DeMille, who asked Ferragamo to design and make the shoes for the main characters. From that moment on, the young Italian would be known as the "Shoemaker to the Stars" and would become a major player internationally, and Ferragamo's production would diversify into three lines: shoes for the movies, for the theatre, and for the ballet Salvatore Ferragamo 1898-1960 is therefore much more than an exhibition. It is a film reel of our past, a step back to explore the role of a museum and the curating that accompanies it.
When: Until 04/11/24
Where: Salvatore Ferragamo Museum, Piazza di Santa Trinita, 5R, 50123 Firenze FI, Italy