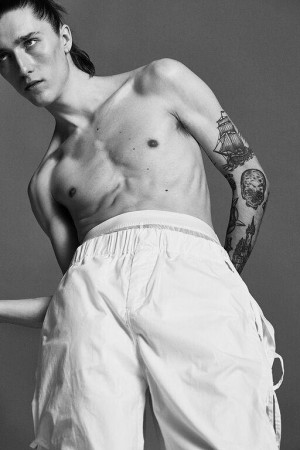 Jake Lucas shot by Lonny Spence and styled by Hugo Lavín, for the latest issue of Varón magazine.
Jake Lucas and Anna Nevala front the Pre-Spring 2016 campaign of Cheap Monday, shot by Boe Marion.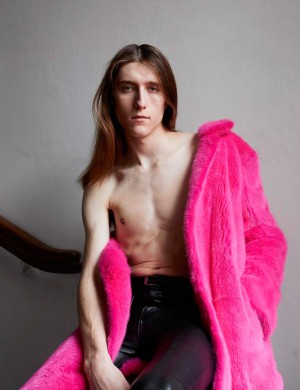 Finnlay Davis and Jake Lucas photographed by Thomas Lohr and styled by Jack Borkett with pieces from Saint Laurent, for the latest issue of Dust magazine.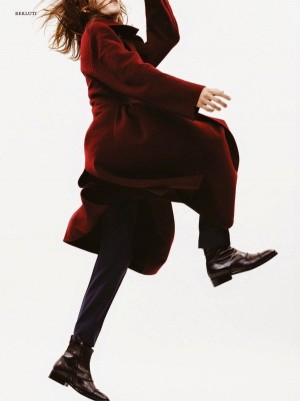 Denam Hendry, Jake Lucas and Samuel Green captured by Stefan Heinrichs and styled by David St John-James with a selection of FW14 looks, for the latest issue of Port magazine.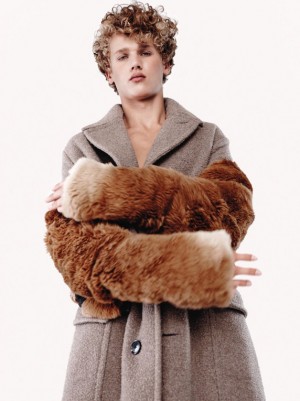 Bram Valbracht, Charlie Cooper, Jake Lucas, Joseph Bramdon and Tommaso de Benedictis shot by Joachim Mueller-Ruchholtz and styled by Jason Hughes, for the Fall/Winter 2014 issue of Exit magazine.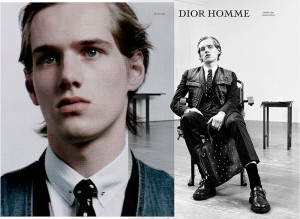 For the new Dior Homme campaign, the Fall/Winter 2014 collection by Kris Van Assche was directed by Willy Vanderperre. The fashion film titled "Notes of a Day", features model Jake Lucas, Laurie Harding, Louis Bauvir and… »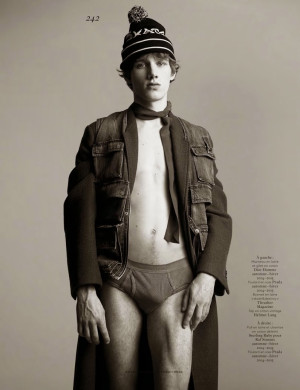 Greg France, Jake Lucas, Ringo Lukas, Robbi G and Tommaso De Benedictis, photographed by Willy Vanderperre and styled by Olivier Rizzo, for the Spring/Summer 2014 issue of Vogue Hommes International.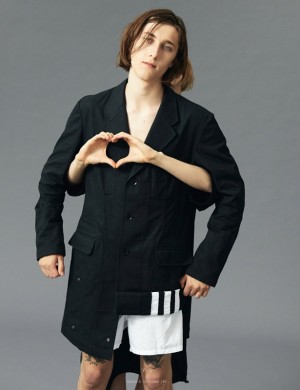 Jake Lucas and Maria Loks wear the Fall/Winter 2013 collections for the September 2013 issue of Dazed & Confused, shot by Andrea Spotorno and styling by Mattias Karlsson.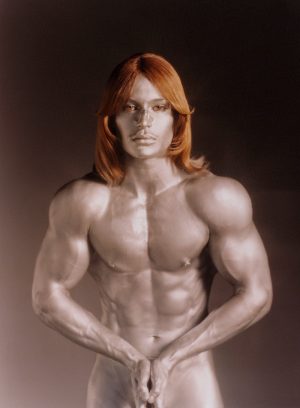 Alan Crocetti unveiled the campaign for his "TO THE CORE" collection shot by Luke Gilford, honoring unique bodies, stories, and paths anchored in what persistently defines each individual's personhood.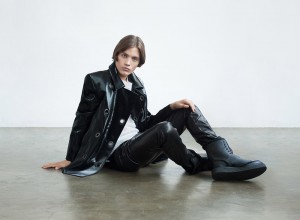 Dominik at Boom, Bjorn at Ilove, Jesper, Niall, Bogdan and Jake at Independent, Felix, Hugo, Truls, Justin, Mees and Taavi at 2morrowmodel, Max, William and Adam at Tomorrow Is Another Day, photographed by Ivo Sekulovski and styled by… »