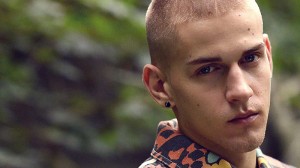 Video teaser of Shawn Reinoehl's editorial for Fucking Young! Online, featuring Igor Stepanov at Request styled by Rene Garza. Grooming by Michael Chua.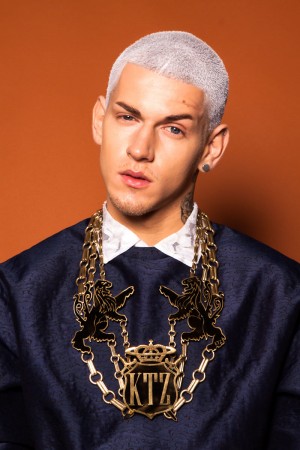 Igor Stepanov at Select Models lensed by Mark Rabadan and styled by Hirohito Egusa in London for Fucking Young Online!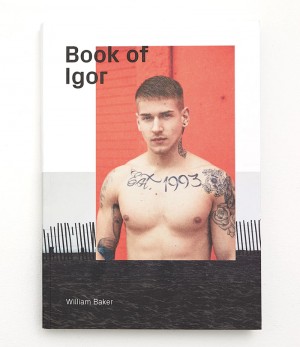 The first image William Baker noticed of the model Igor Stepanov was of Igor in his worn, baggy Calvin Klein underpants.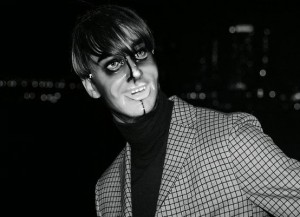 Dorian Cobb, Harvey James and Igor Stepanov, lensed by Matthew Pandolfe and styled by Torian Lewin, for the seventh issue of Lab A4 magazine.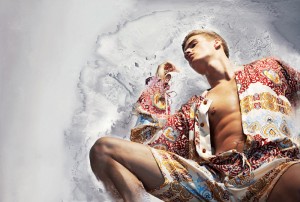 Matt Woodhouse and Igor Stepanov captured by Bryan Huynh and styled by Samuel Gallagher for the March 2014 issue of Vision China.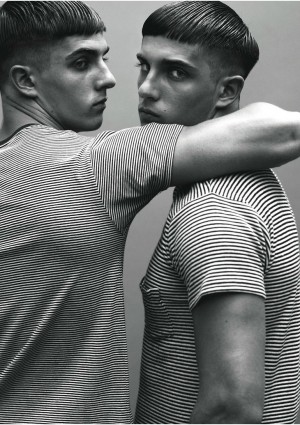 Akiva Miller, Dylan Fosket, Igor Stepanov, John Tuite, Rafael Perez, Tyler Brank and Zach Brank photographed by Tetsuharu Kubota and styled by Julian Ganio, for the  issue #15 of commons&sense man.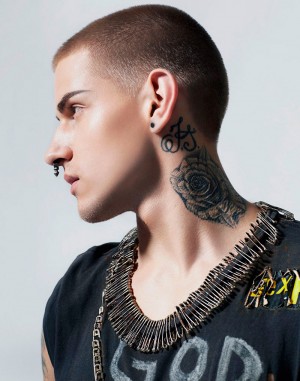 Igor Stepanov shot by Hyuna Chim and styled by Fredo Montes with punk inspired pieces, for the August 2013 issue of Arena Homme + Korea.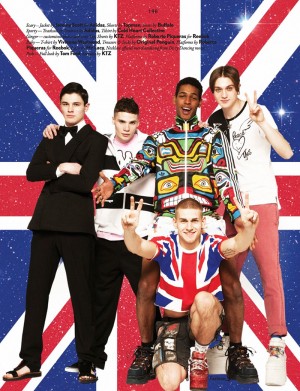 Suddenly 1997…
Tidiou M'Baye, Igor Stepanov, Josh Tuckley, Toby Leonard & Jevan at Select Model Management, photographed by César Segarra and styled by Roberto Piqueras with pieces from Vivienne Westwood, Lacoste Live, Jeremy Scott, Tom Ford and more,… »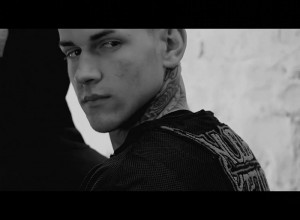 Fashion Film for KTZ's Spring/Summer 2013, directed by Roman Kim and styled by Naz & Kusi at Tzarkusi, introducing Menswear with a canvas of youth and a flourish of revolution.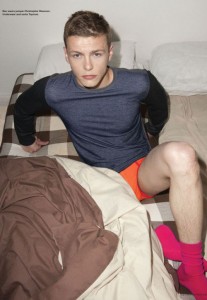 Ben H, Igor Stepanov, Jake Shortall, Joshua Moroney and Marihenny Pasible captured by Walter Pfeiffer and styled by Elgar Johnson for the issue #320 of i-D.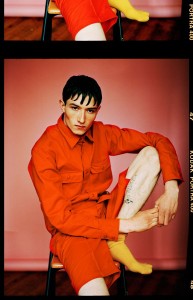 Ben Palmer, DJ James, Igor Stepanov, Jackson Blyton, and Jester (Luke White) shot by Jeff Hahn and styled by John William for the issue #7 of Client magazine.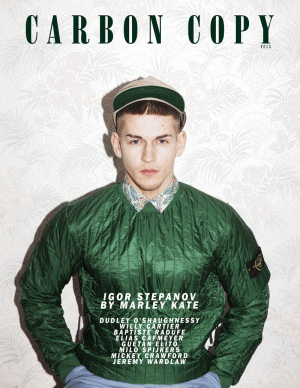 Igor Stepanov cover the issue #13 of Carbon Copy magazine shot by Marley Kate and styled by John William. The back cover features models Willy Cartier and Dudley O'Shaughnessey shot by JD Forte and styled by Torian Lewin.