The 40th Portugal Fashion was a celebration during four days that, as in previous editions, took place between Lisbon and Porto. 15 designers, six clothing brands, six footwear brands, ten young designers and one label were involved. With an annual turnover of 5€ billion euros, and exports that represent 10% of the total national figure, it can be stated that the Portuguese textile and apparel industry is living a good moment. Beyond the numbers, the talent and creativity of its designers is evident and inspiring. Here you can find 5 designers we really like.
NYCOLE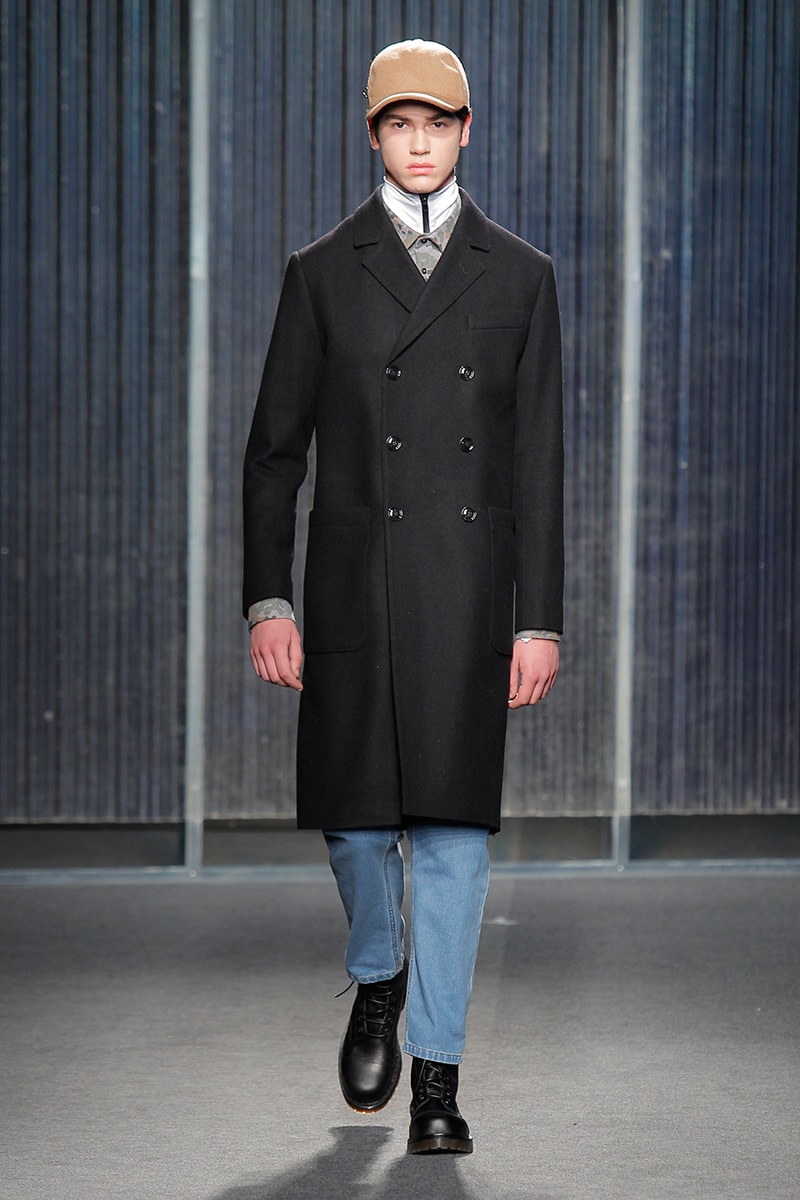 One of the most surprising proposals showed in 'Bloom', the platform for new designers in the frame of Portugal Fashion, was that showed by Nycole. 'Floating Points' is based on traditional cuts, functions, shapes and colors, as well as on core references like sportswear, military uniform and tailoring. Nevertheless, the urban and sporty side of the garments endows her collection for fall/winter 2017-18 with a very contemporary and personal touch.
INÊS TORCATO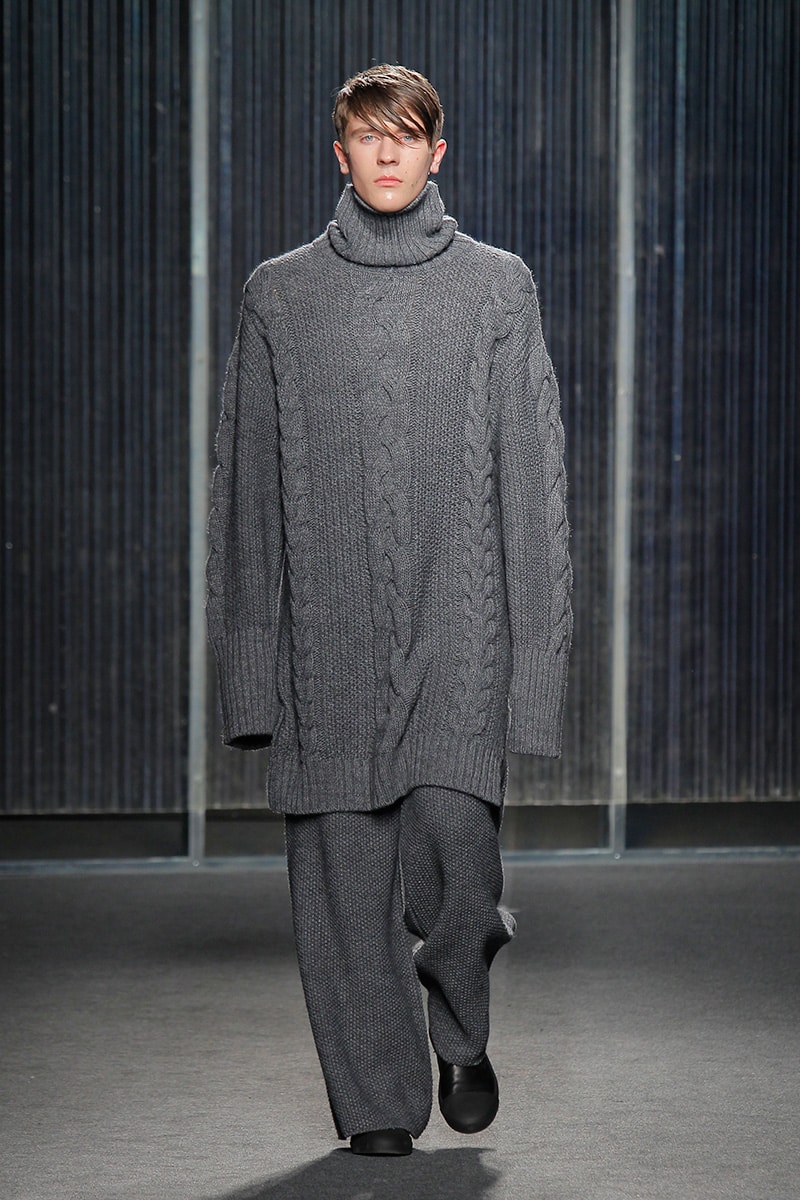 Continuing with the search for the individual identity that started in the previous collection, with 'Self-portrait (bridge)' Inés Torcato displayed herself but also builds a connection with the others. This collection establishes a communication between the universal codes and the particular way of the designer to understand menswear. The formal deconstruction of classic pieces leads her to a new form of personal expression.
ESTELITA MENDONÇA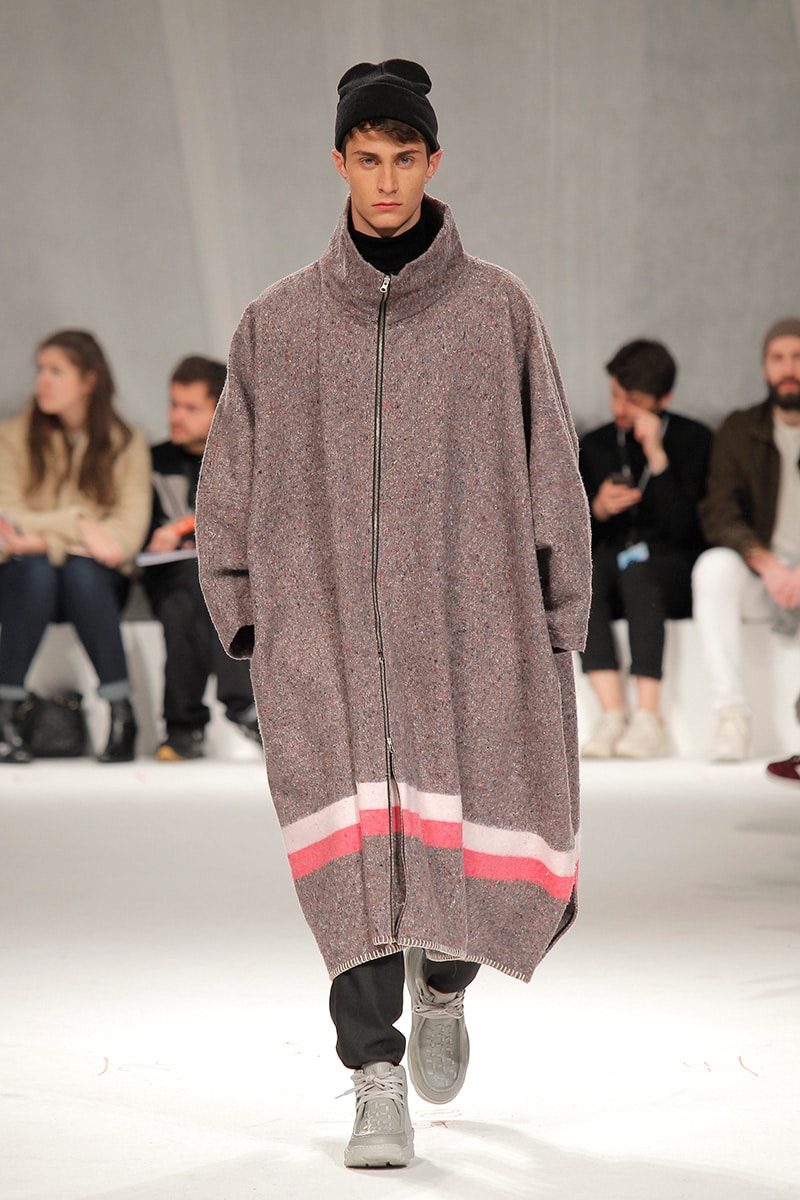 With this Autumn/Winter 2017 collection, again Estelita Mendoça rethought the migratory crisis, but now not as an exception, but as an endemic problem, almost as a way of life. In spite of the imposed borders, loneliness has no boundaries. The vagabond and the voyager are now prepared for the uncertain global situation. Recycled materials and baggy silhouettes are key in this activewear uniforms made for travelers.
DAVID CATALÁN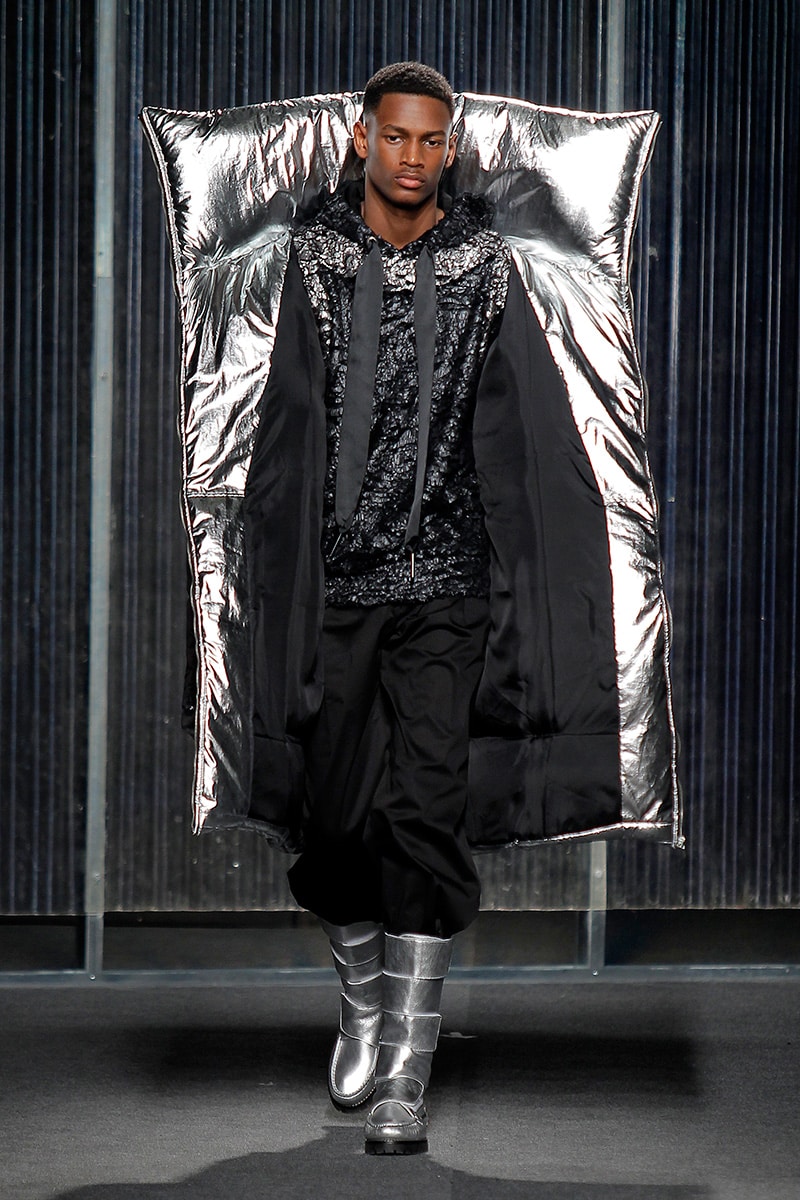 Movies like Go (1998) or Human Traffic (1999) inspires this collection in which the Spanish designer revisits the 90's nightlife scene from the Big Apple and United Kingdom. Tricot, embroidered cotton taffeta, the jacquard, and the denim are mixed in all the looks. Full of electronic music and metallic fabrics, this sidereal proposal culminate in psychedelic devices that help to slip through the frenetic atmosphere of the night.
ALEXANDRA MOURA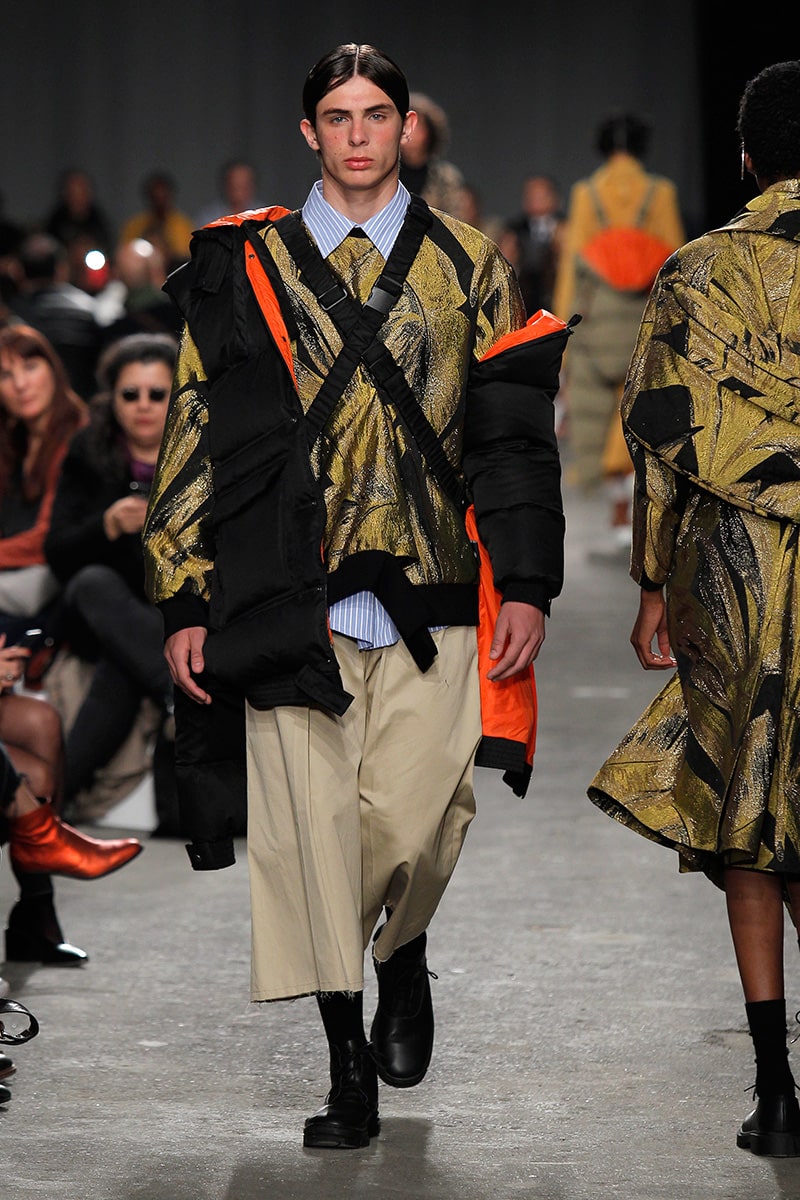 Portuguese colonial empire in the XVIII century is the inspiration for this Autumn/Winter 2017/2018 collection. The aesthetic of this historical period still resonates in the current Portuguese culture. In this context, with 'Here and there', Alexandra Moura gives voice to this intercultural dialogue through the deconstruction of classical pieces that she mixes with fabrics and prints from Timor and Indonesia. From black to golden tones, the volumes and tweaked silhouettes update this nostalgia of the past.