3.PARADIS' tailored Freedom suit is a staple in the 3.PARADIS collections. Reimagining a classic design with a contemporary and refreshed aesthetic, this black ponte di Roma suit boasts a marriage of detail, diversity and an ode to tradition.
The symbolic flying birds' signature motifs are printed throughout the blazer and pants. A statement look for those who mirror the same fundamentals as 3.PARADIS – Liberty, Hope and Peace.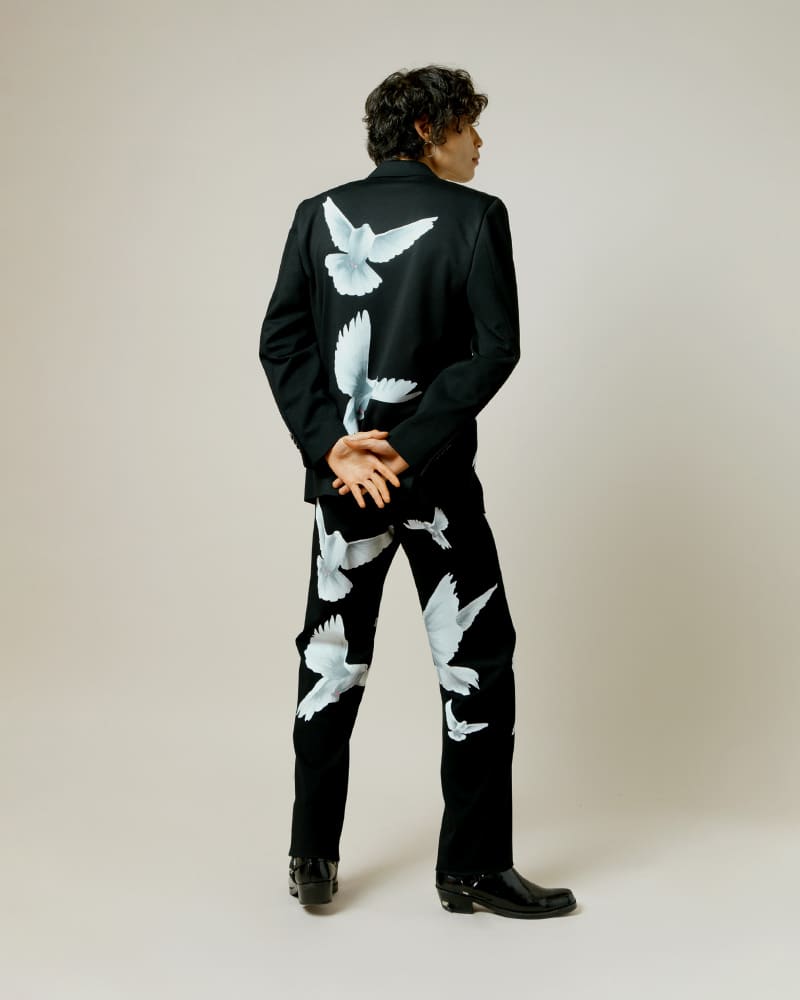 The dove motif is so meaningful, creative director Emeric Tchatchoua started using it when someone very close to him passed away. It represents all the values he stood for and that lived by: Peace, Love, Unity, Freedom, Serenity, Brotherhood and Spirituality. Those are also the same values and message he is spreading through 3.PARADIS.