While there are twenty 2020 LVMH Prize short-listed designers of which roughly half are menswear and unisex, we got a chance to narrow in on three while visiting the showroom during Paris Fashion Week. I've been asking myself for the past few months if we really need more clothes in the world. When I asked several of the nominees, almost all admitted to asking themselves the same questions. Some pointed out that if they went down the path designing for others, they might be stuck just in the creative team or atelier, without being able to have any control of the supply chain. Finding their own label allows them the control to source ethically, know who are making the pieces and their pay.
The thing is, clothes help us to find or explore our identity, eventually we find ourselves at the point when we aren't searching for that anymore and clothes are then more about updating and replacing. This is the real fashion cycle, not seasons and trends. Many of the designers focused on solutions for the present and future alongside their narrative. I hate the over-used term the "future of fashion", but for once, this was it. I got to learn about a future where former sex workers, refugees, and other people running out of hope, were finding themselves in ateliers learning how to sew, cut patterns, weave and other craftsmanship skills where the designers took the time to train them, many times just starting with the most basic pieces.
While the final eight nominees will be announced soon, voted on by a panel of experts including Edward Enninful, Michel Gaubert, Jefferson Hack,and Adrian Joffe among others. Here are three of the LVMH Prize-nominated menswear designers that you need to know, as you will be seeing their names in the near future!
Ahluwalia by Priya Ahluwalia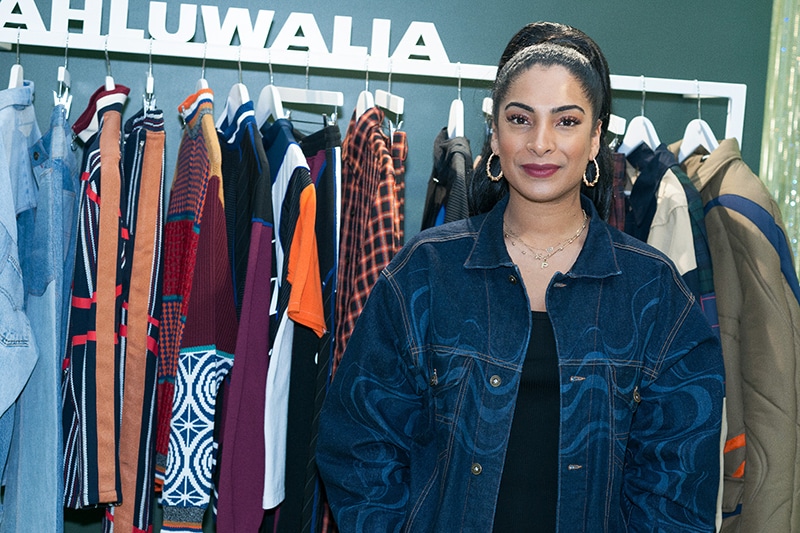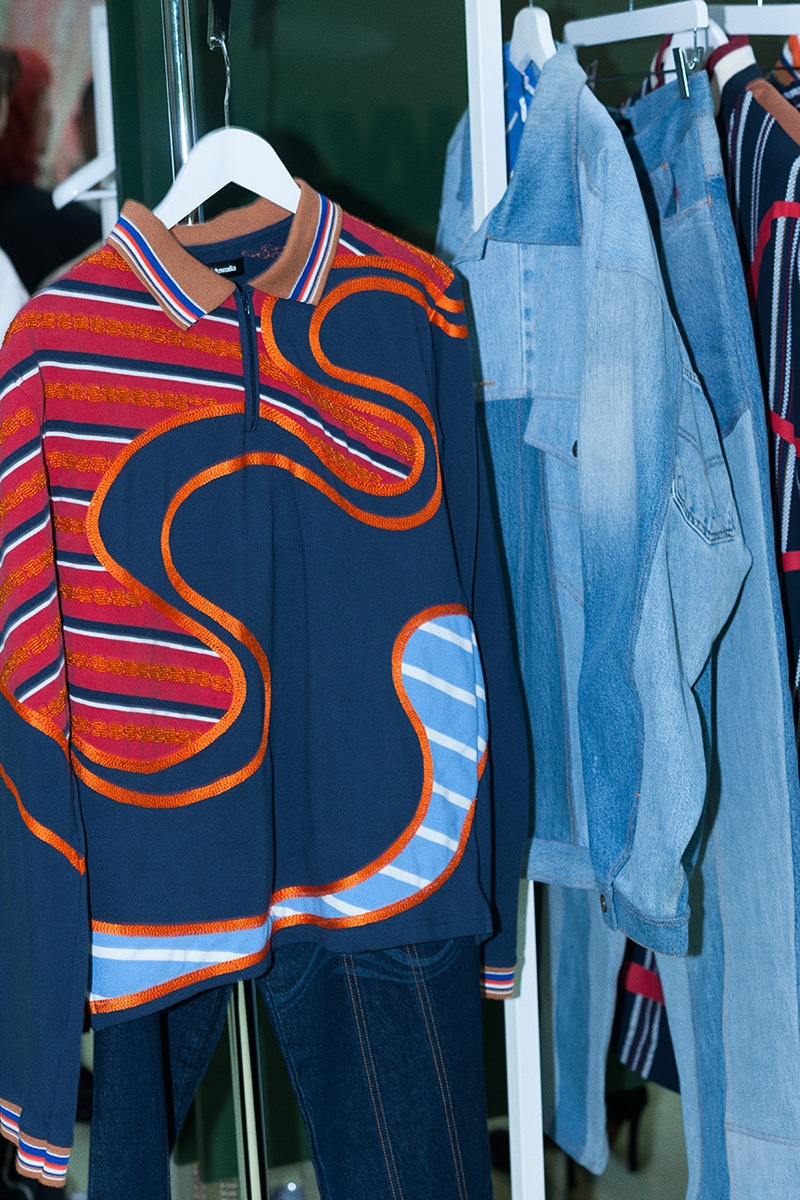 While British born and based, Ahluwalia draws upon her dual Indian-Nigerian heritage with London roots. In her photography book Sweet Lassi we see stockpiles of textile waste. She explores different techniques to give new life to deadstock fabrics and vintage. Each piece in essence is a one of a kind but not intimidating in cut and style, after all, clothes are meant to be worn. Additionally, she works with factories that applaud artisanal work and foster safe, fair and well-trained environments including Sewa Delhi, an embroidery social enterprise that works with rural women, and positions them into fairly paid and flexible employment. You could say that it is couture streetwear without couture prices. There has been talk of streetwear going out of trend, but I think that is disposable hyped streetwear. Ahluwalia is taking it to the next level! The brand is already stocked at Browns, so that's a big boost in confidence.
Casablanca by Charaf Tajer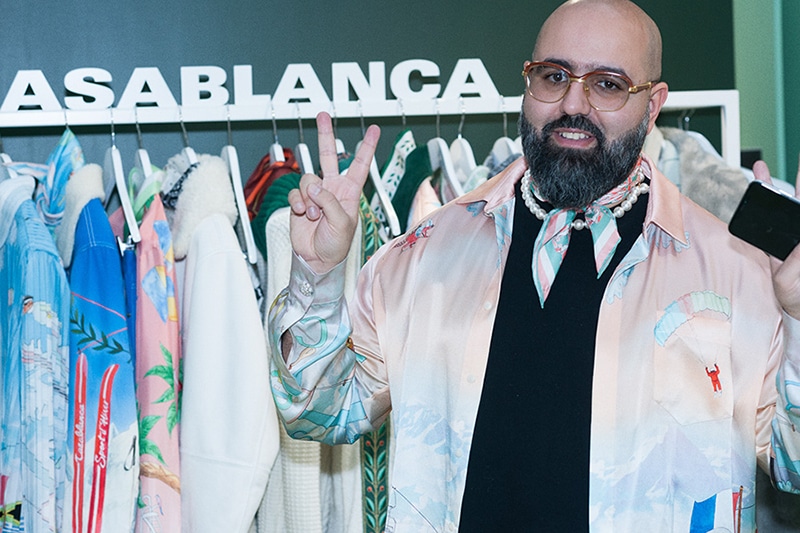 Chances are you probably don't know that you already know Tajer. The Parisian born designer with Moroccan descent has worked with streetwear brand Pigalle, creative collective Pain Au ChoKolat, collaborated on a season with Off-White and has consulted for Supreme. But Casablanca is a far cry from his past, focusing on more elegant elements of menswear and aiming for long-lasting legacy up there with French iconic luxury brands, but with a comfortable twist, self-confidence and Made in Morocco. Loving yourself and body-positivity is something that the fashion world has been a bit slow to embrace, but Casablanca has been sending out infectious positive vibes since its debut in 2018!
Nicholas Daley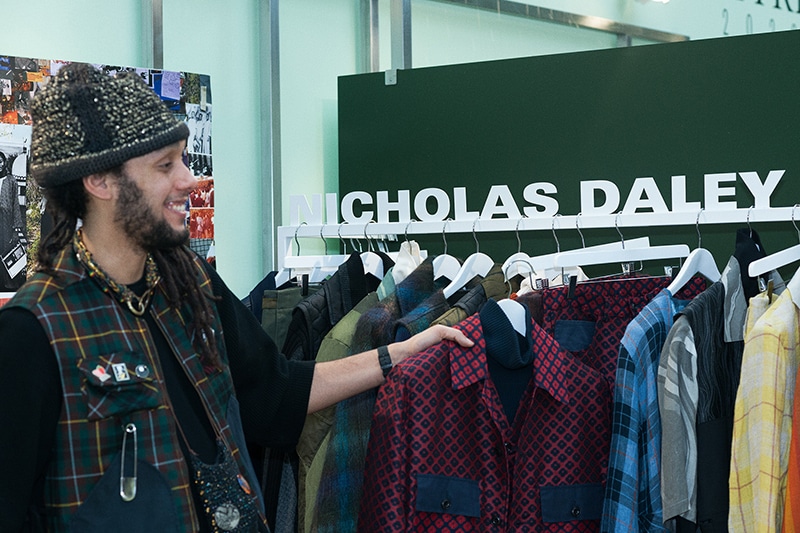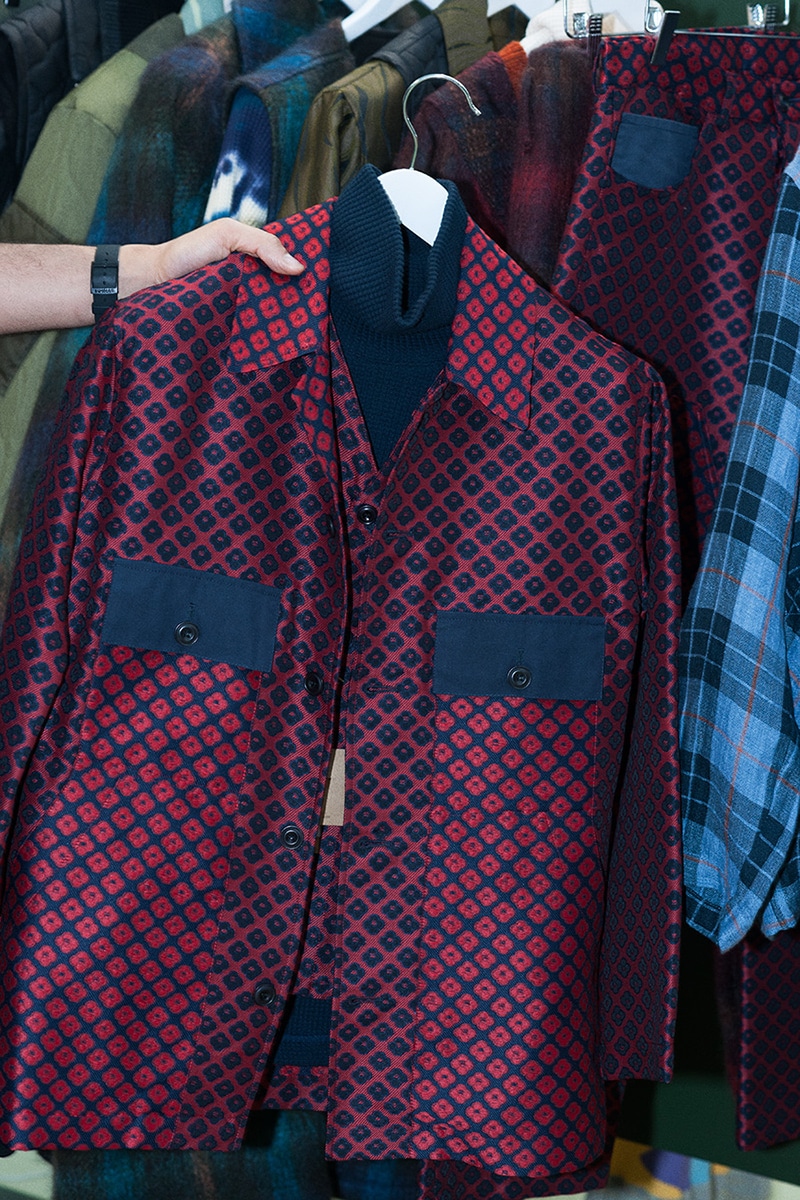 We have been seeing a lot of Daley recently, and just interviewed him last month! His collections reflect on multiculturalism within the British identity while splitting production between the UK and Japan. His pieces have been very popular in Japan and shows that such a personal story can be accessible. His bespoke textiles and fabric finishes saw him nominated for the International Woolmark Global Prize in 2019. He has collaborated with Fred Perry and Adidas and is stocked at notable shops such as Dover Street Market.
Photos by Louise Reinke