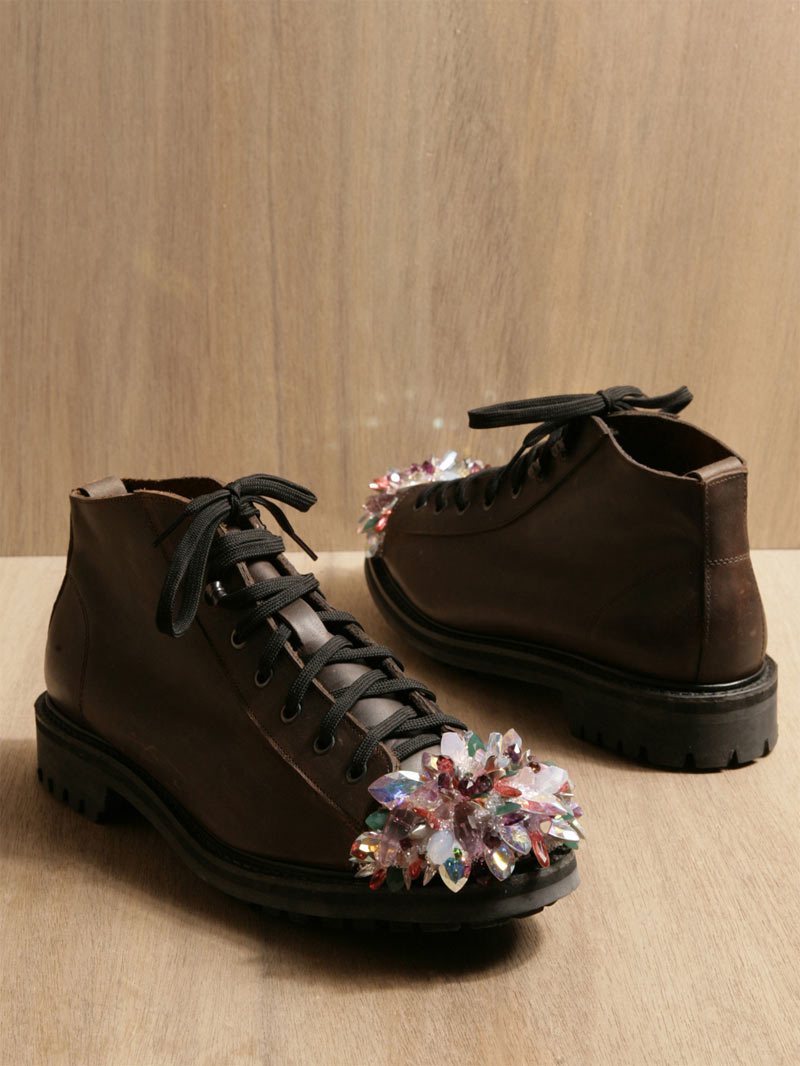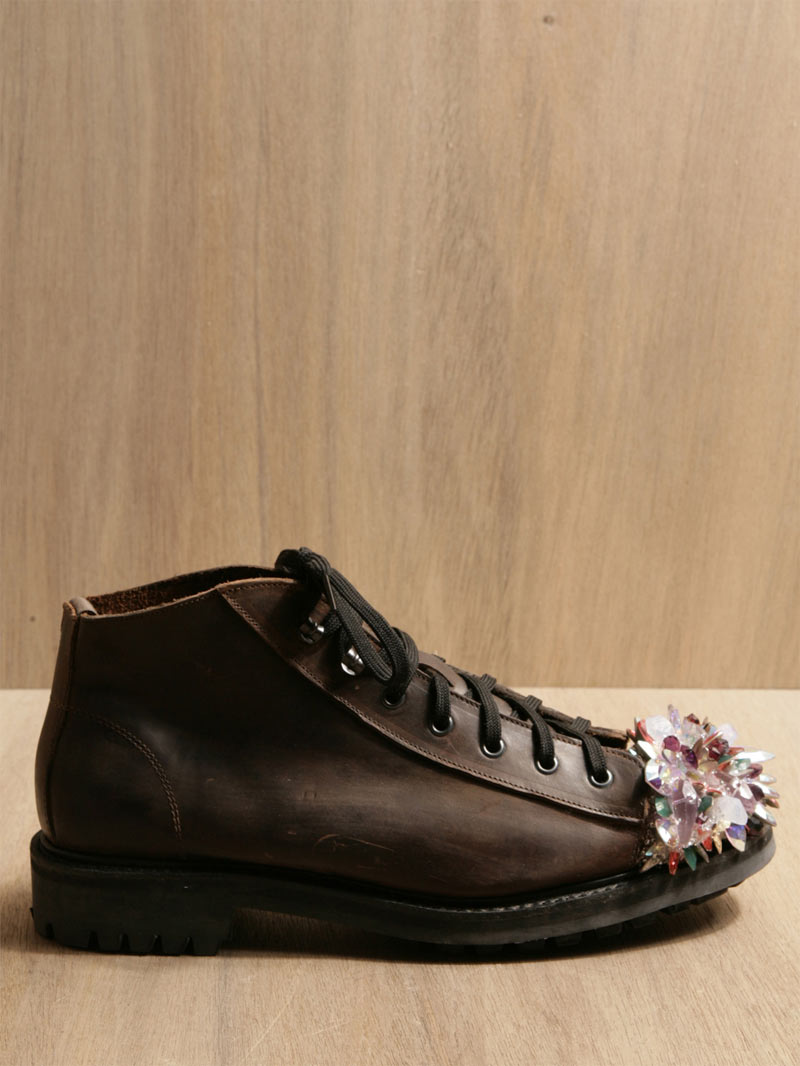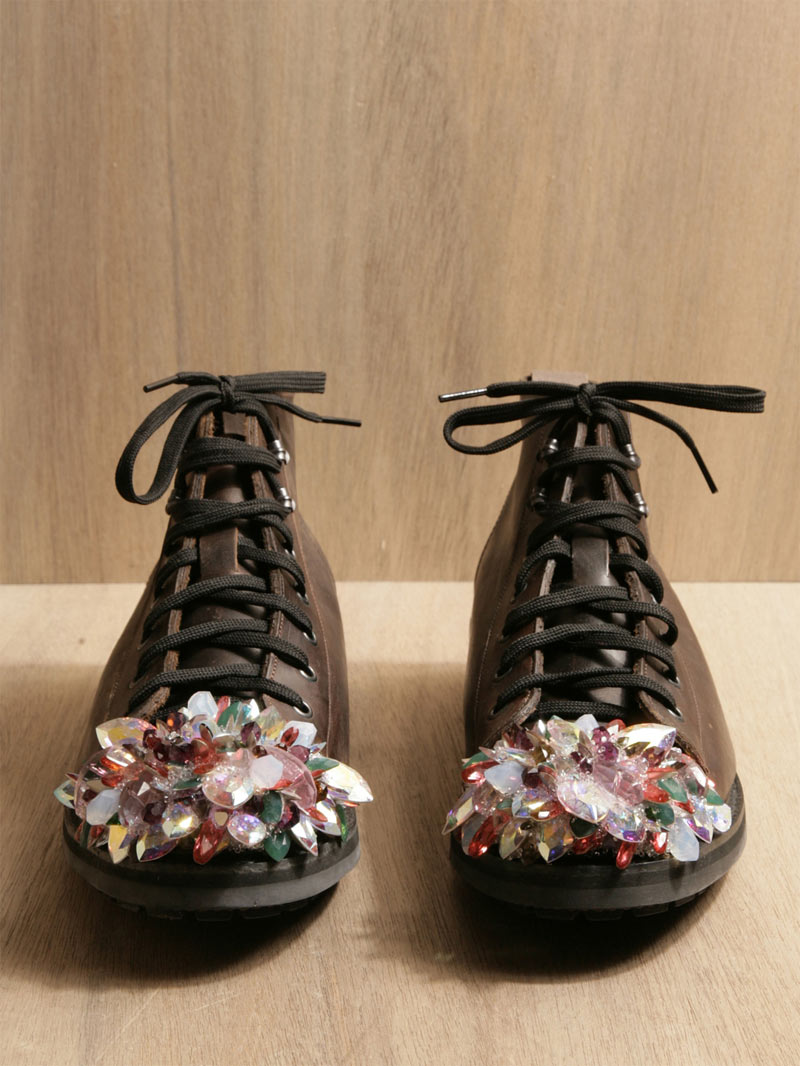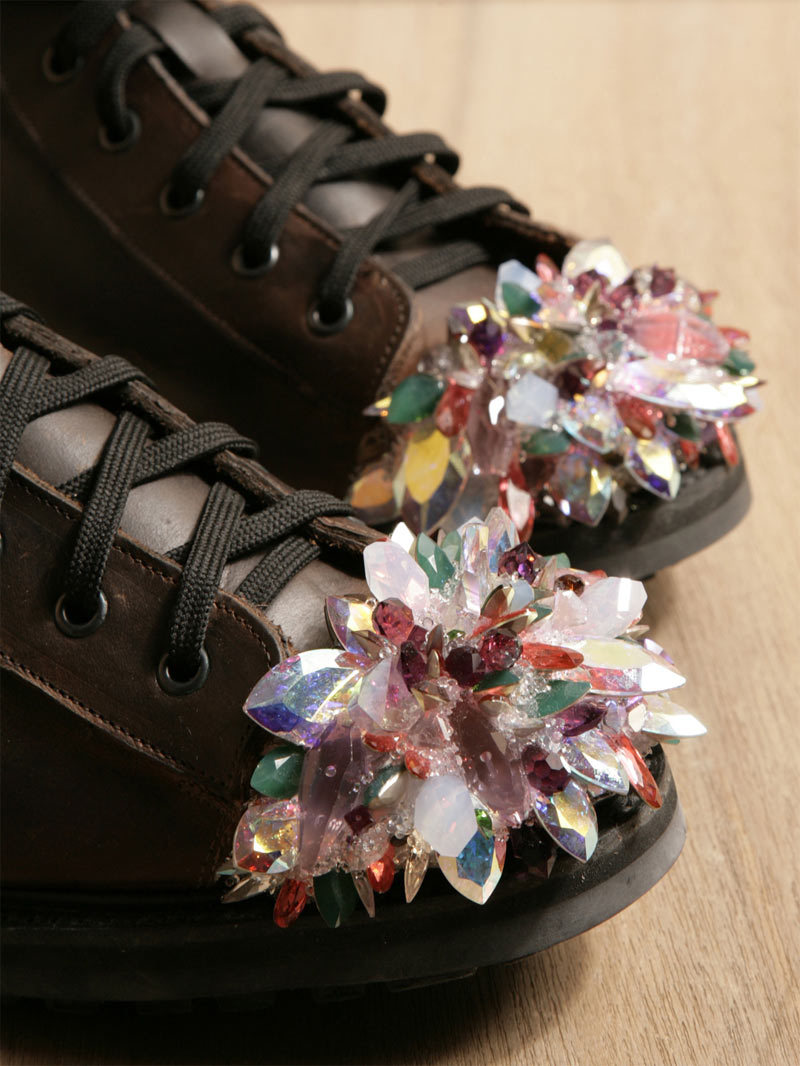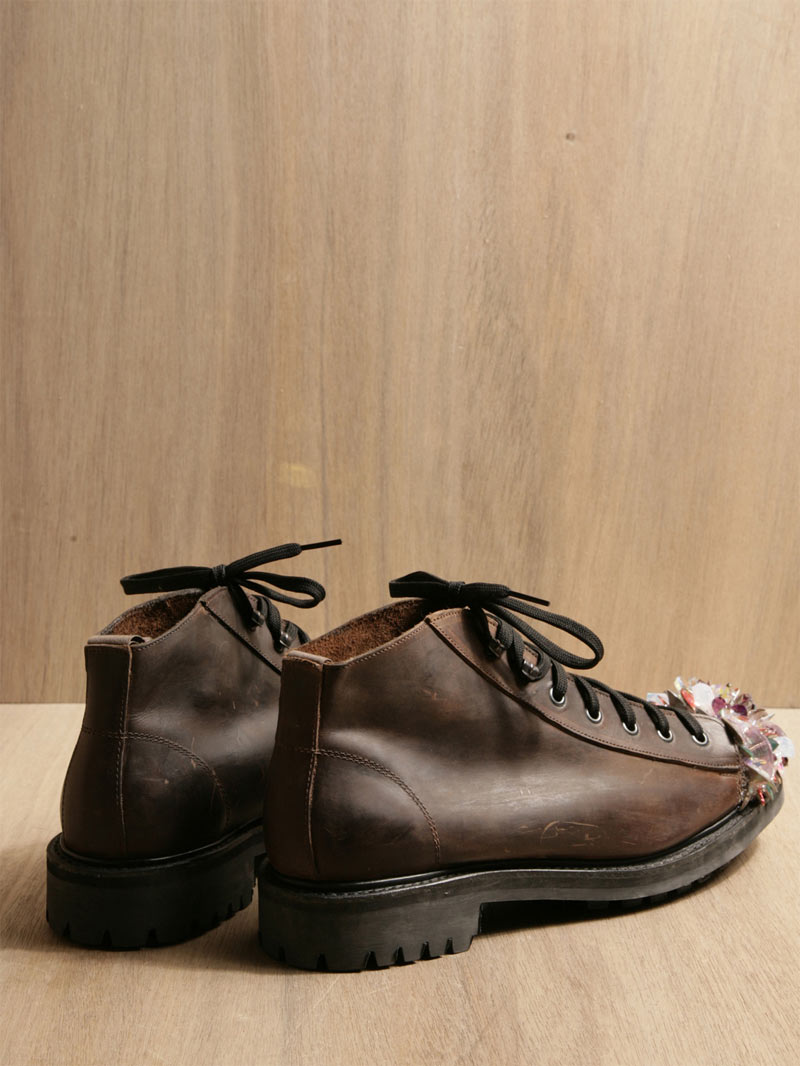 J.W. Anderson women's stone embellished hiking boots from S/S 11 collection intitled 'The Devoured and I' in brown.
These brown leather hiking boots are ankle-high and laced up with brown shoe laces. They feature two metal hooks at the end of the lacing, a black rubber sole and the toe is covered abundantly with shiny stones in green, orange, purple and pink swarovski embellishment.
100% leather Made in England. The price 2247 euros available in LN-CC.