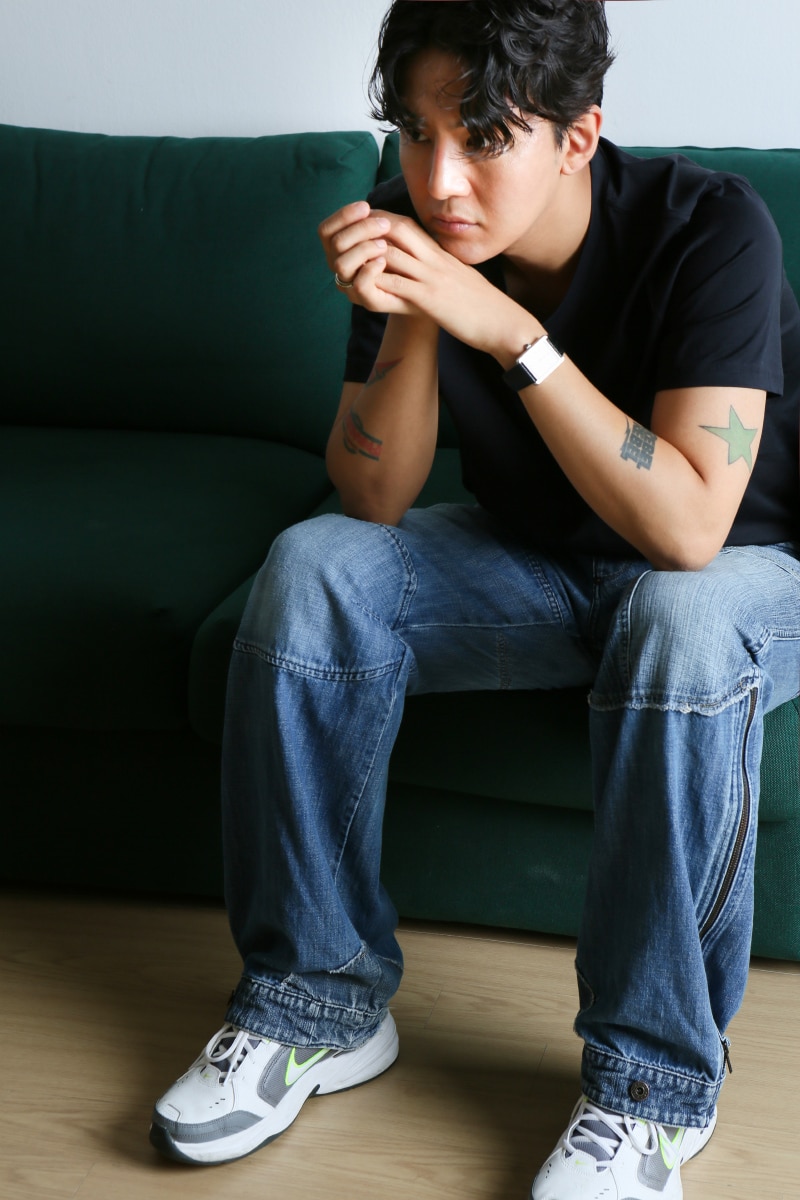 The fashion industry is a sector that from the outside may seem the most beautiful of all, but as you have surely heard before, not all that glitters is gold, because as beautiful and exciting as it is, it's a very difficult and competitive sector, in which to reach and achieve the goals that each one has set, sometimes is necessary to sacrifice certain things, such as not resting or not being able to enjoy a well-deserved holiday after a long and hard season.
Every effort and sacrifice is rewarded, and for some, it comes sooner and for others later. In the case of Dohun Kim, founder and creative director of the Korean brand ANDERSSON BELL, this moment of recognition came to him some time ago, but well, it never hurts to repeat it on more occasions, as happened a couple of weeks ago after his successful debut at Milan Fashion Week and celebration of the tenth anniversary of ADSB, where we had the pleasure of talking to him for a few minutes.
As he told us, this is just the beginning of what is to come. If you want to know more about what Kim said, just read on…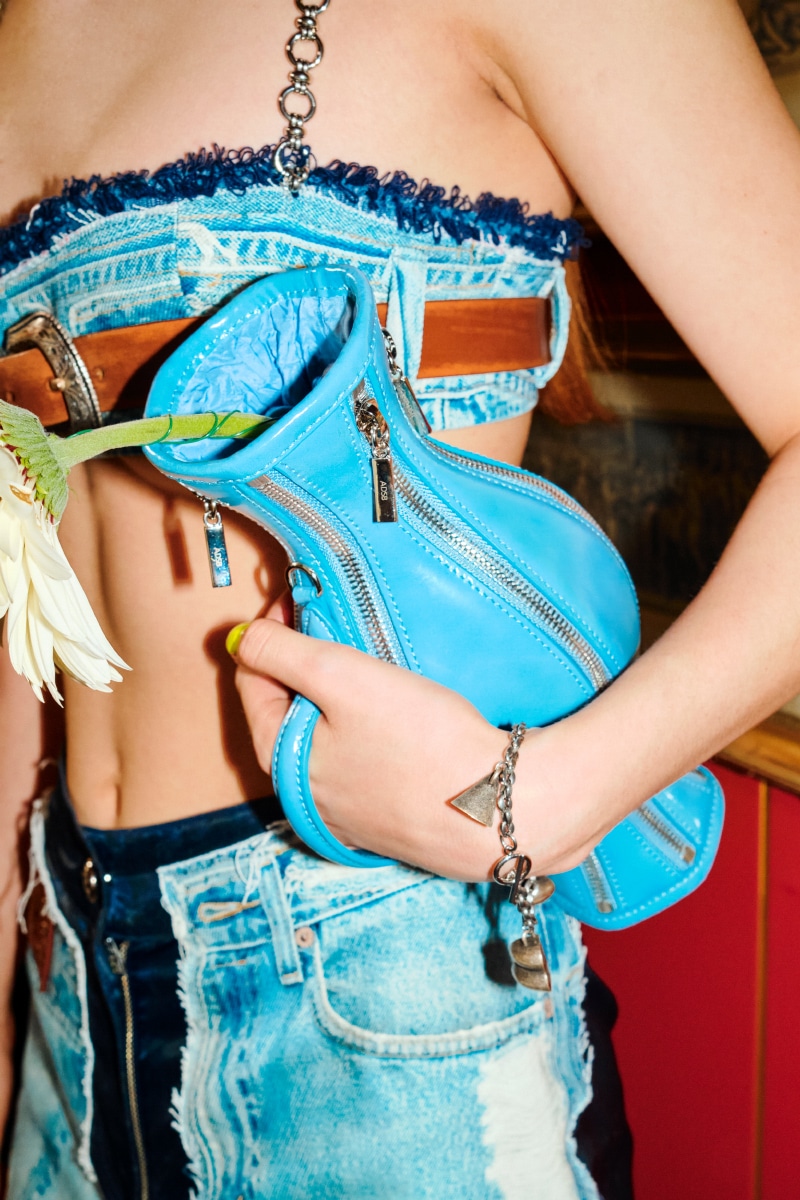 Dohun, congratulations on your debut and your ten years in the fashion industry! What were your first feelings after making your debut at Milan Fashion Week?
It was very happy and thrilling! It's a moment that will be remembered forever, and now it's just the beginning. Really.
How was the experience of being part of one of the most important fashion weeks in the world?
We already have over 100 Stockists worldwide. It's our first show, but people already wear our clothes a lot. However, the show is really positive because it brings tremendous motivation.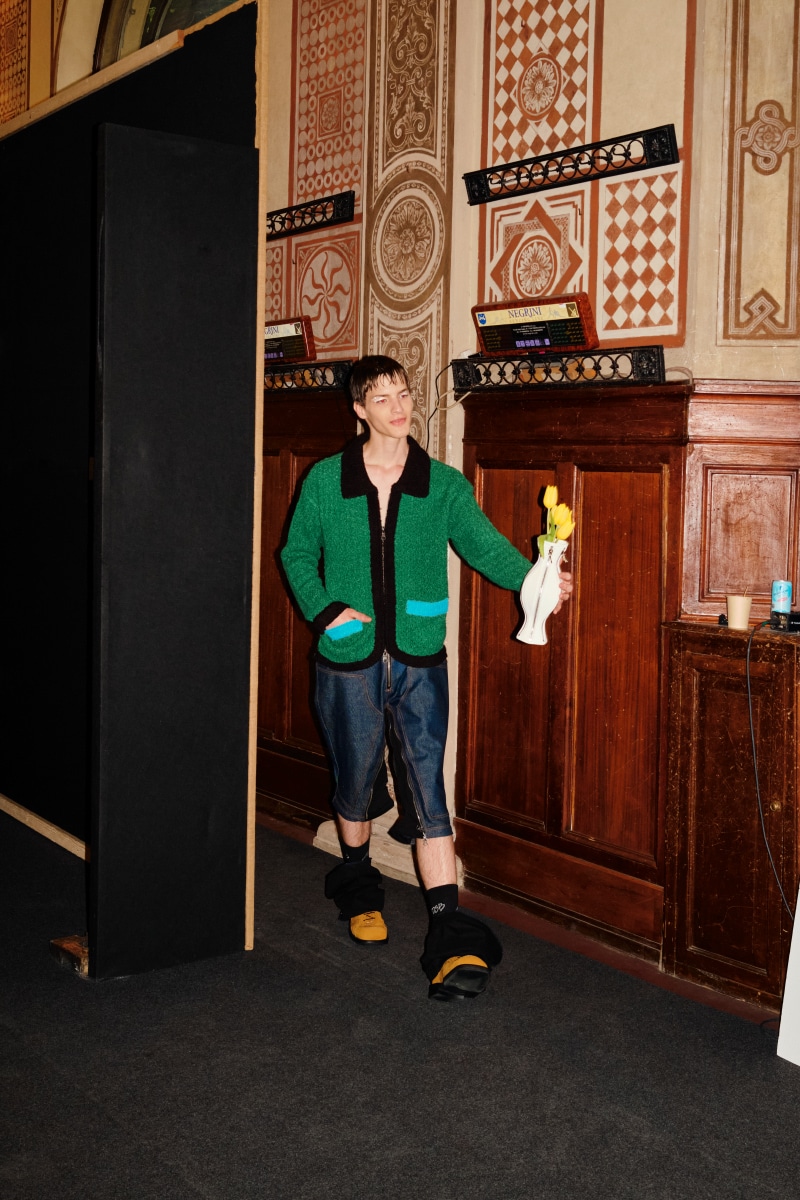 The ANDERSSON BELL brand is based in Seoul (Korea). How do you see Korean fashion compared to the Italian one? Do you think there are similarities between them?
Seoul is dynamic and has no boredom. Italy enjoys its own life and uses color well. I think that is why Anderson Bell's color combinations are attractive to everyone.
We imagine that it has not been easy to get here and that in these ten years, there have been both difficult and beautiful moments. Could you briefly summarise this decade in the industry?
There was no time to rest for ten years. I couldn't go on vacation often, and I really kept moving forward, only looking ahead. Summing up ten years in one word, it's "sacrifice" and the happiness that comes from it.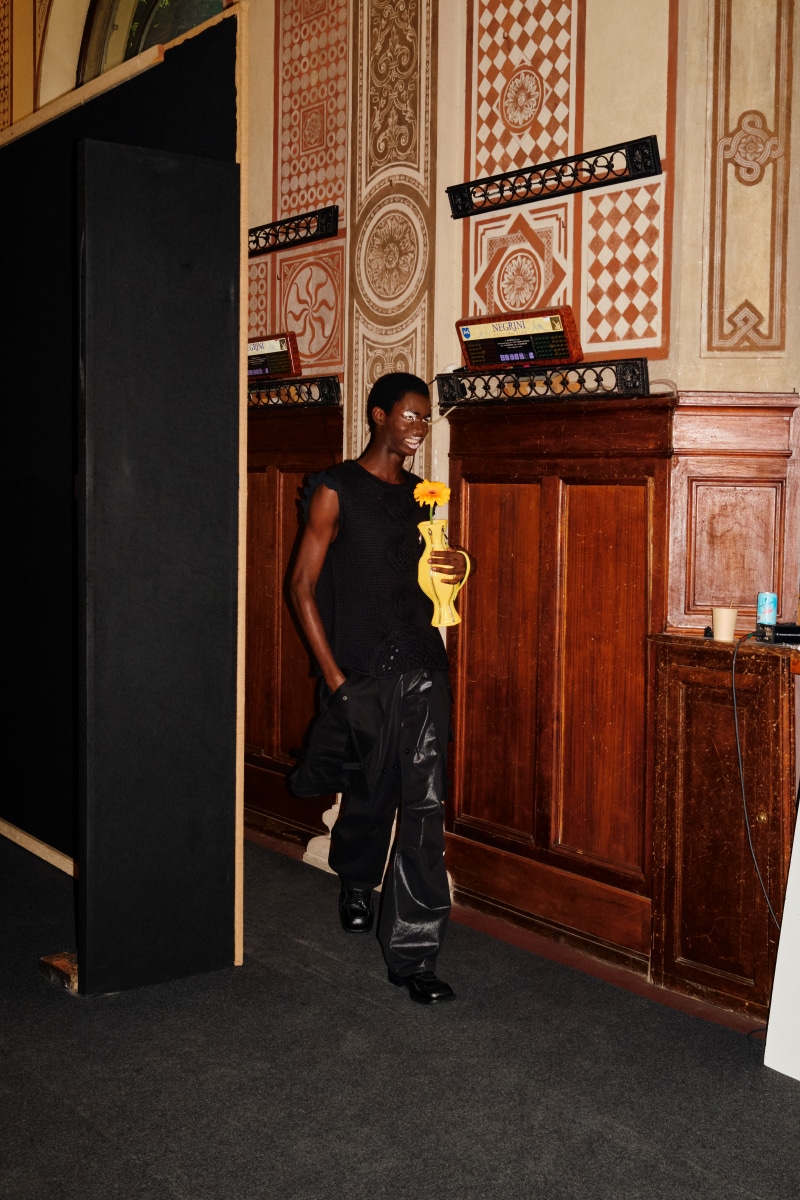 Let's talk about your recently presented work. What is the main idea of your Spring/Summer 24 line, partly related to your teenage years? What do you remember from that time?
When I was young, I often went to vintage markets. I preferred the worn-out look over new clothes, and I had a high interest in vintage jeans and military wear.
My beginnings started like that, and I hoped that my first show would be like my first experience.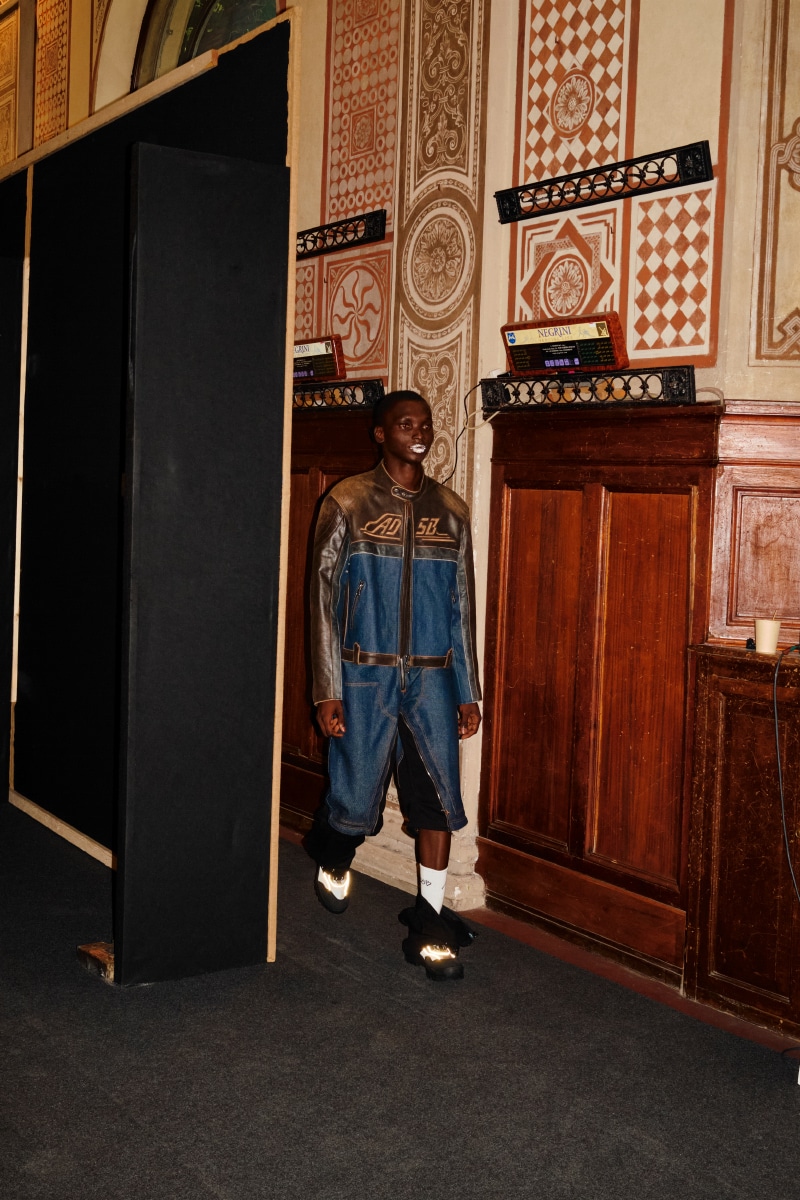 How would you define your collection in three words?
I would say sacrifice, pain, and happiness.
In what way do you think it can connect with your customers?
The key point of this collection is to present clothes that people can immediately buy and wear. That's why I believe it will connect with customers.
Your favourite look of your Spring/Summer 2024 season is…
The one with sweatpants and denim shorts as bottoms, paired with a stylish brown short jacket and a crossbody bag.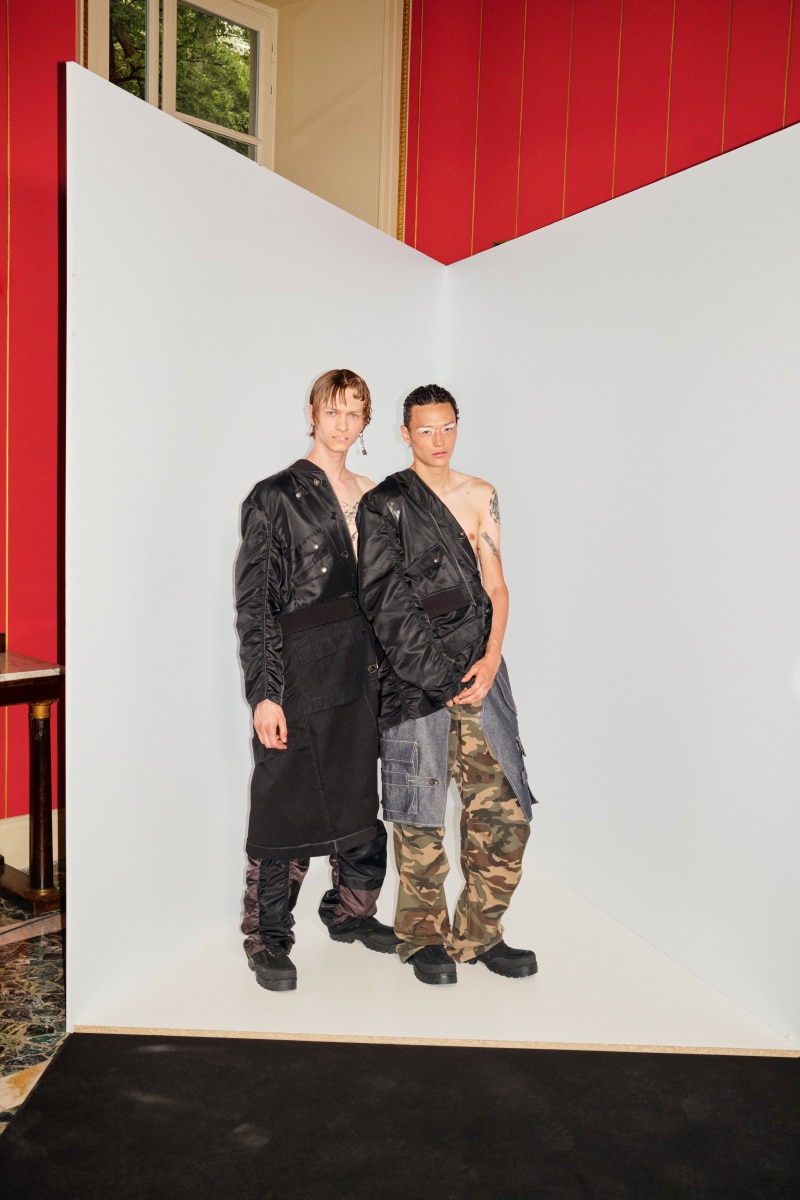 Denim is one of the main protagonists in this proposal. How important do you think this fabric is for fashion?
Without denim, modern fashion wouldn't exist. Everyone wears denim, from kids to grandfathers.
Why would you say that denim is still one of the most timeless fabrics in history?
I think the fashion industry will undergo significant changes in the next 10 years. For example, after the unforeseen COVID pandemic, things changed quite a bit. Offline shops that offer real experiences are now more important than online, and I believe the boundaries between genders will further blur.
And finally, talking about time and related to the number 10, a special figure in your current moment, how do you imagine your brand in ten years' time?
In 10 years, ANDERSSON BELL will be a brand that receives even more love. I will demonstrate it through actions.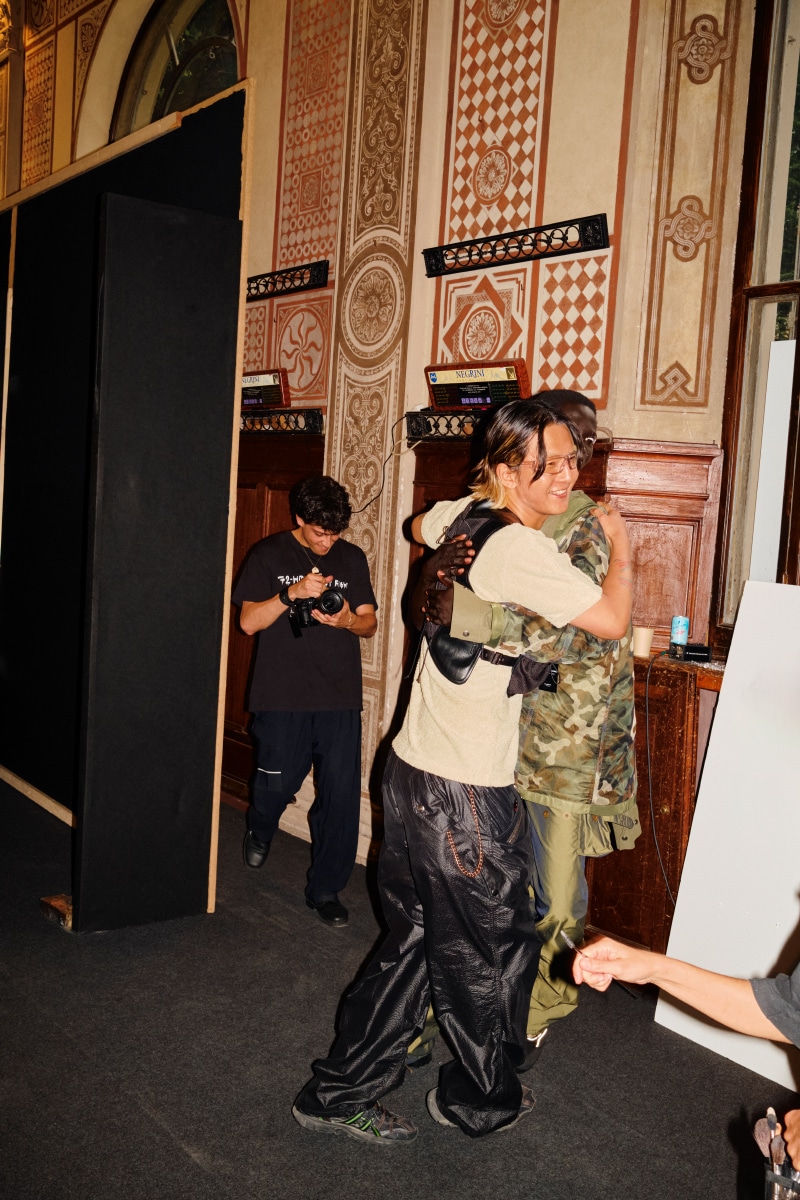 ADSB Spring/Summer 2024 backstage credits:
Creative Director: @linus__kim
Styling: @robbiespencer
Casting: Rachel Chandler
Hair: @kiyokoodo
Make up: @annesophiecosta
Photography: @larsbronseth
#AnderssonBell #ADSB #ADSBSS24