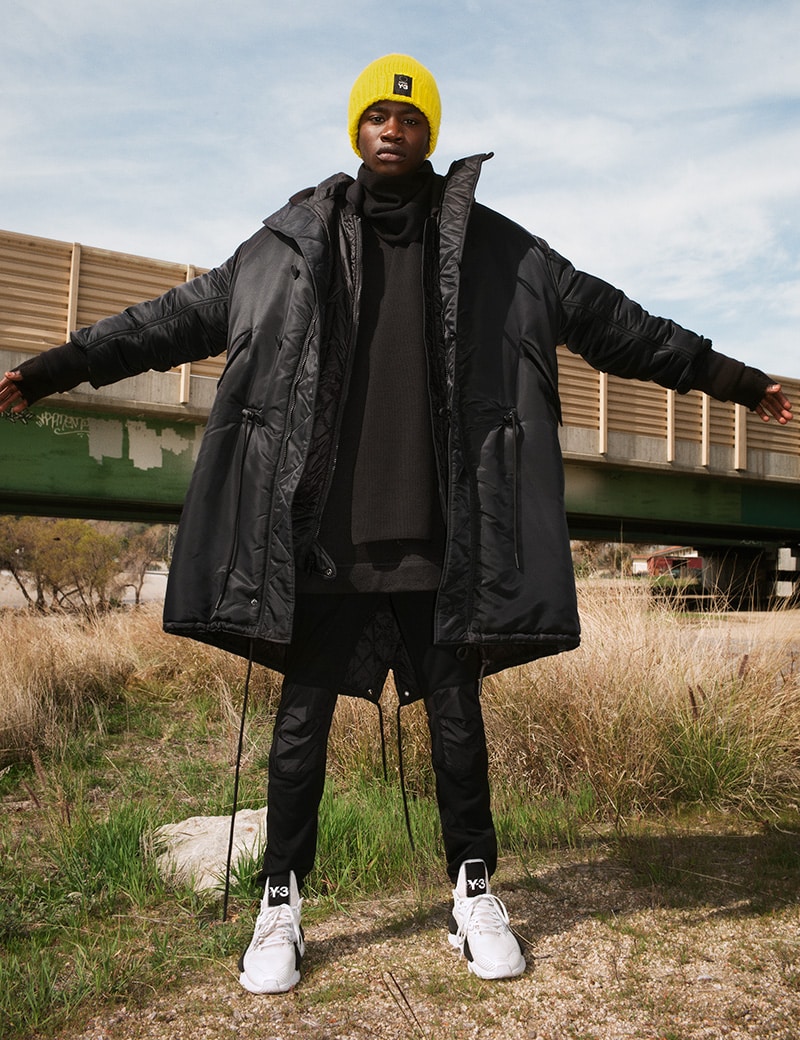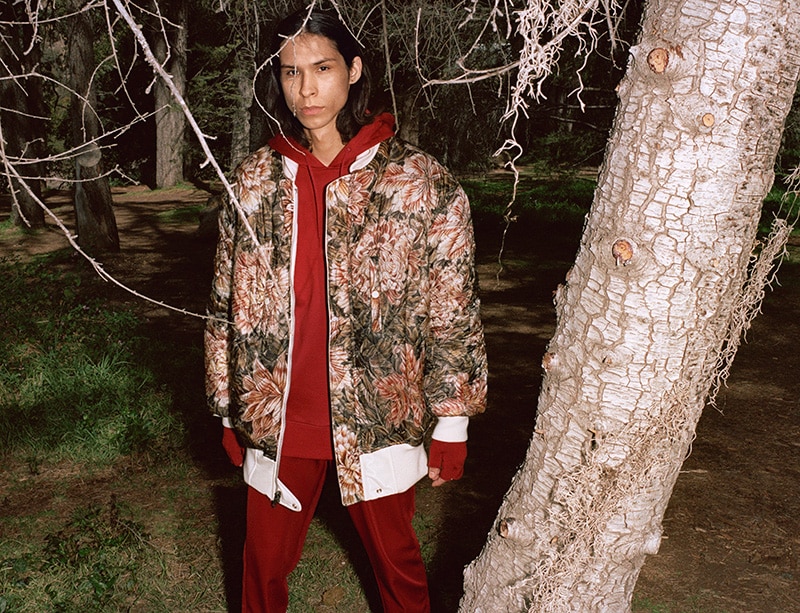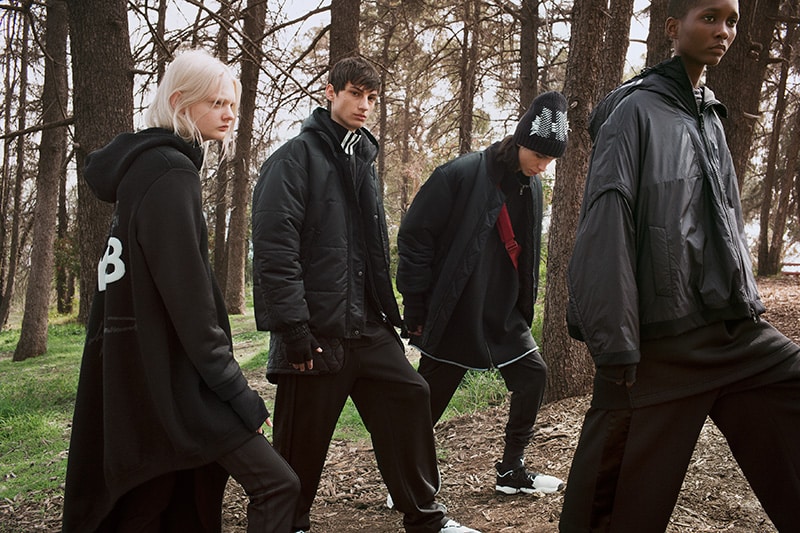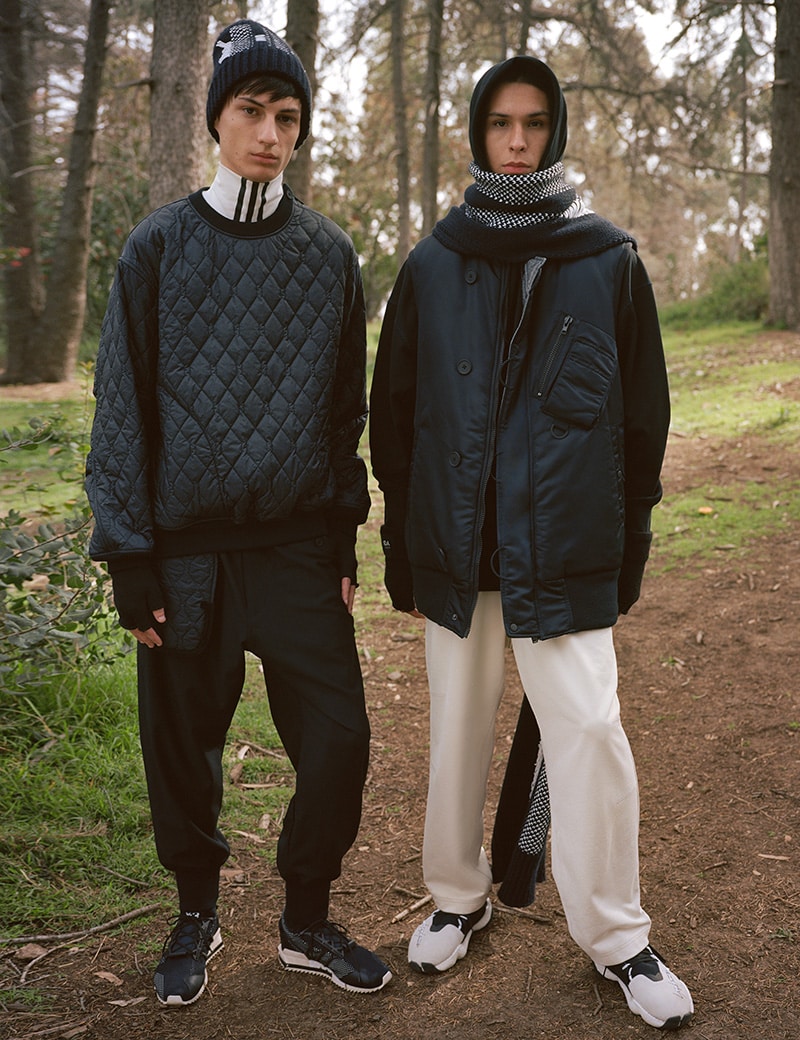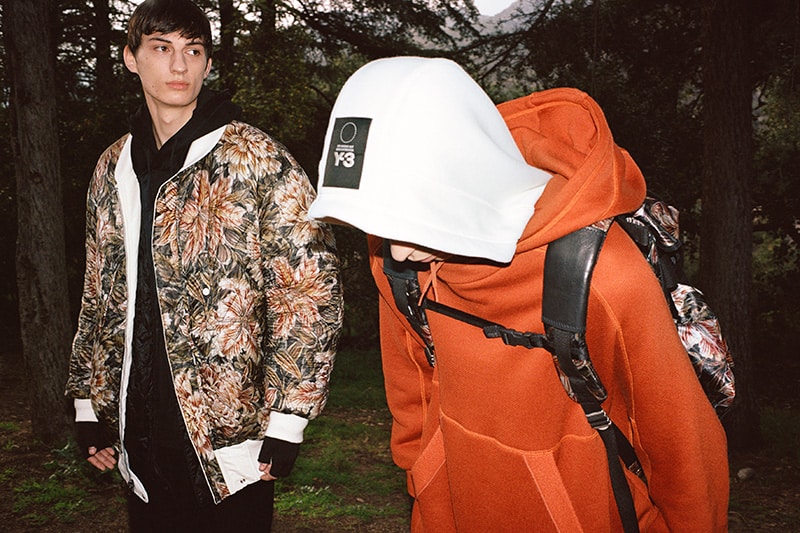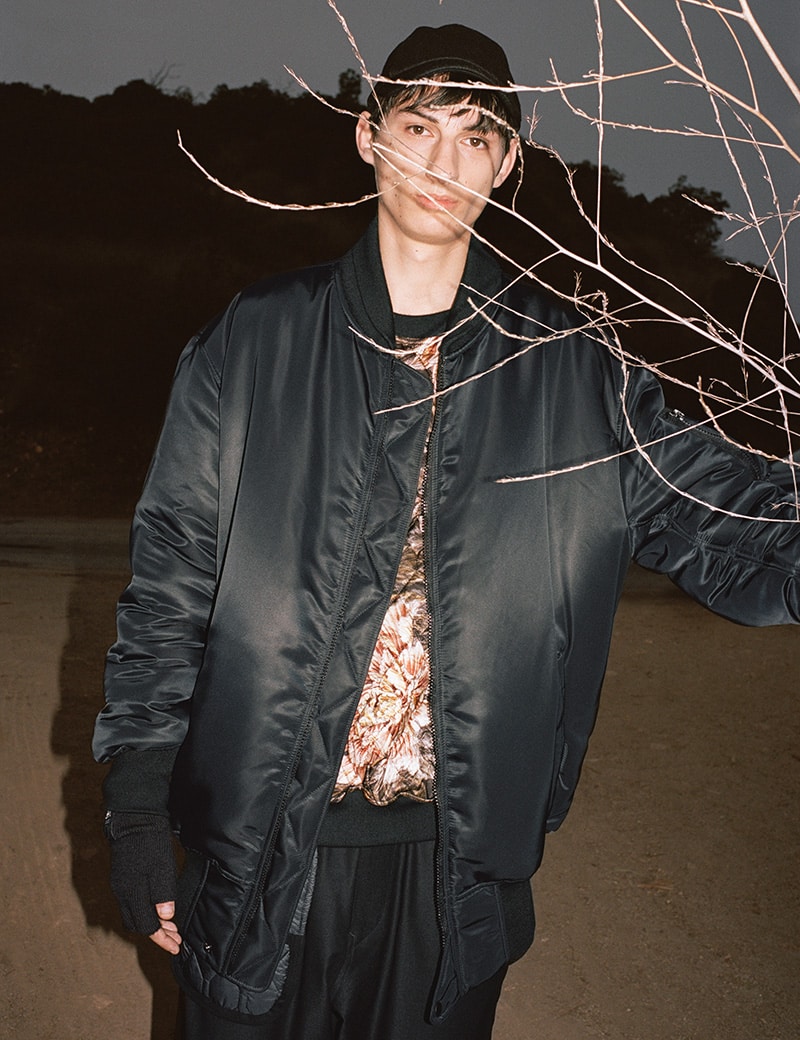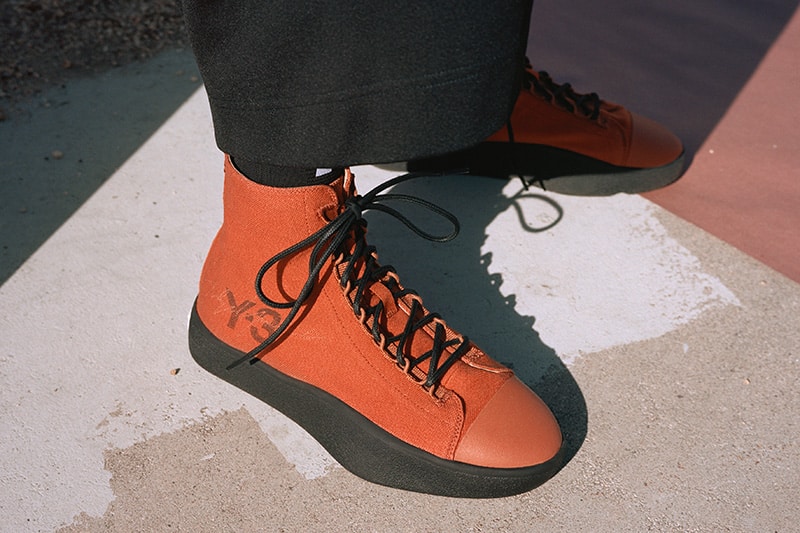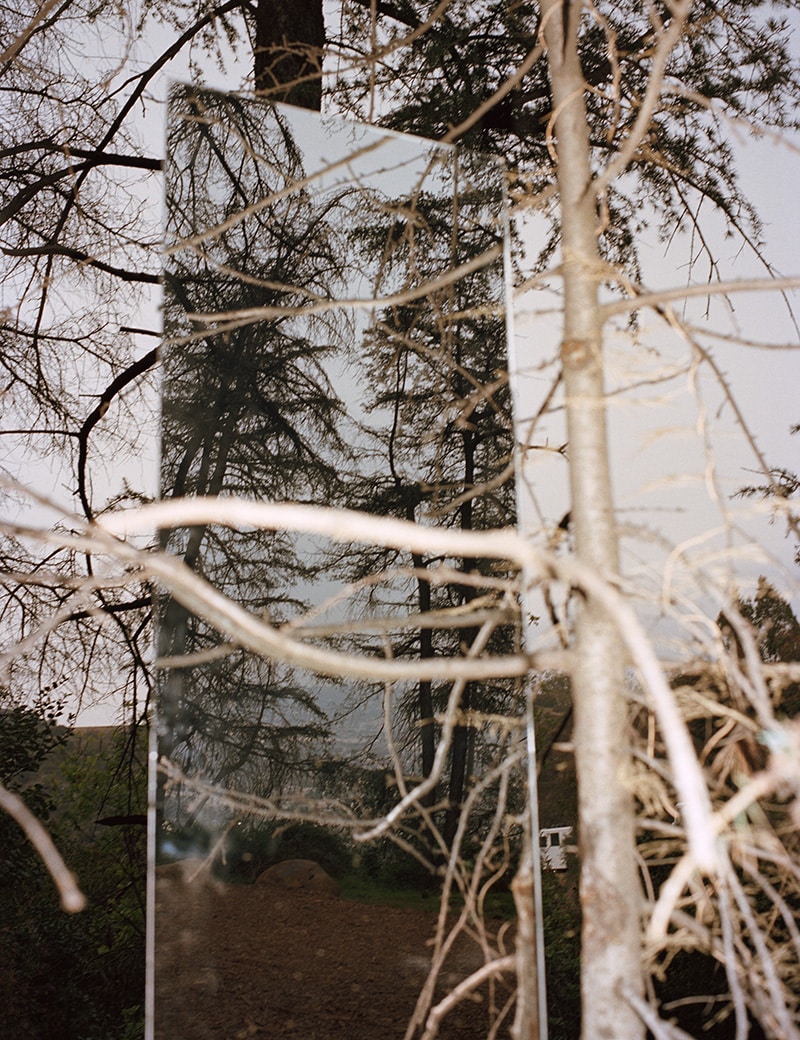 The spirit of Y-3 Fall/Winter 2018 is glimpsed in graphic slogans, like "Y Don't You Call Adidas?" and "Nice to Meet You," that are emblazoned across the collection. They pay tribute to the fateful call that Yohji Yamamoto made to adidas 16 years ago, a move that set into motion their enduring partnership. Reflecting on these origins, the collaborators reaffirm Y-3's commitment to craftsmanship, innovation, and tradition, in which the core of adidas melds with Yamamoto signatures in apparel, footwear, and accessories. At the same time, the seasonal brand campaign proposes a new, modern context for the sport-style brand.
In Chapter 02 of the campaign, photographer Angelo Pennetta captures models on the edges of Los Angeles, where the industrial merges with the natural. The diverse group unexpectedly poses wearing XXL outerwear and easy separates in striking shades of burnt orange and rust red. Stylist Carlos Nazario gives the collection an ease and an attitude that befits each of the characters portrayed. As with Chapter 01, Y-3 presents the campaign editorial-style, each photograph serves as a distinct impression of the season.
The Fall/Winter 2018 collection is available now at Y-3 flagship stores, Y-3.com, and select retailers worldwide.