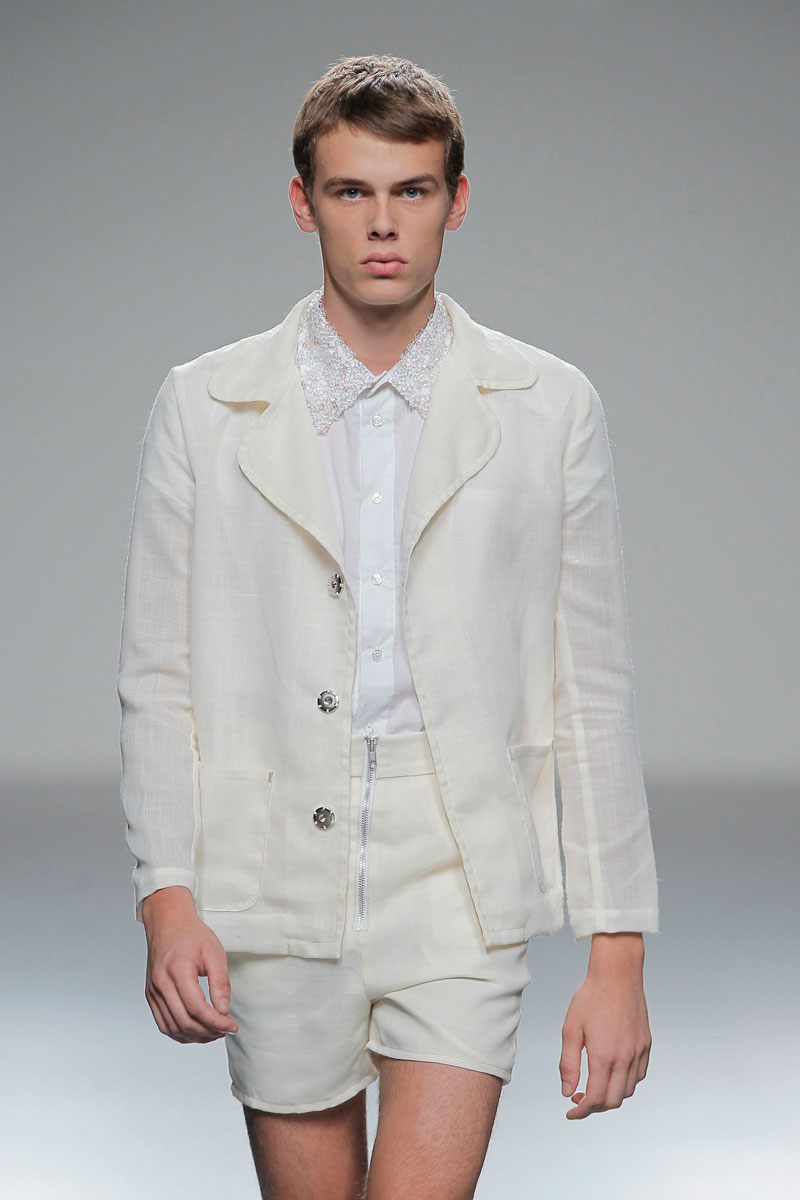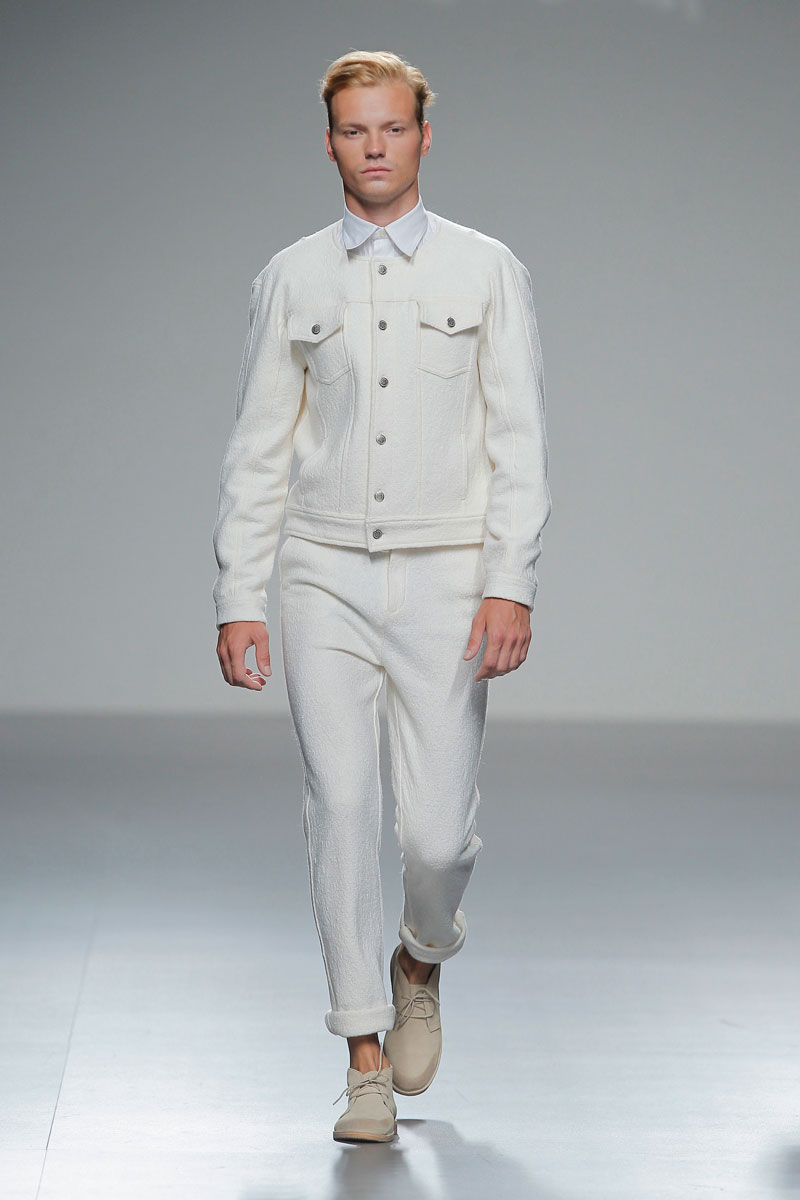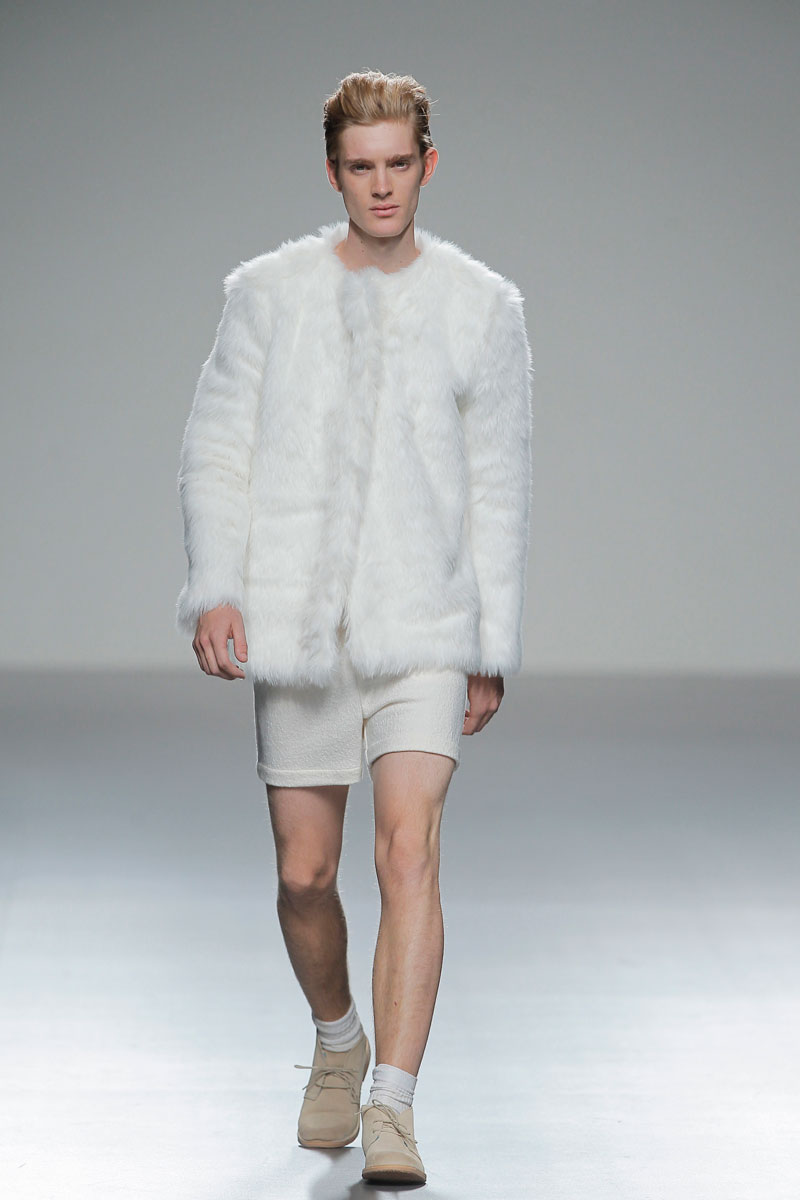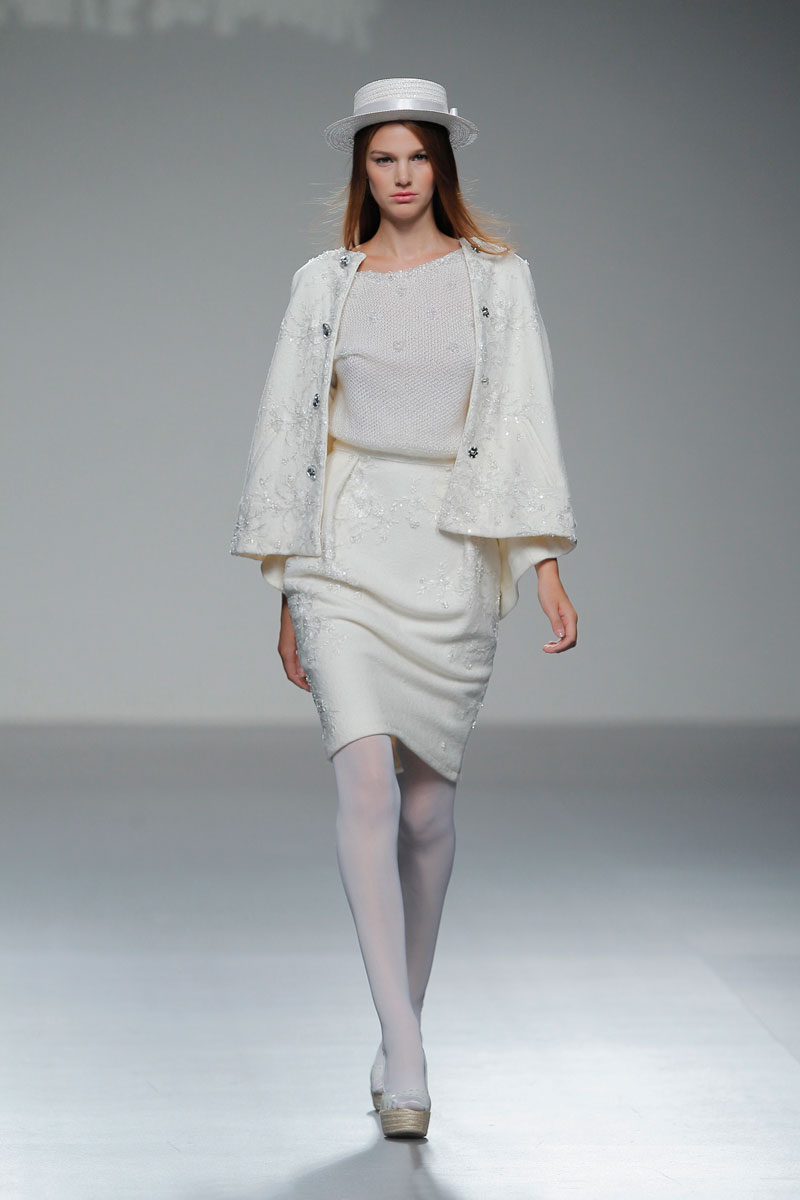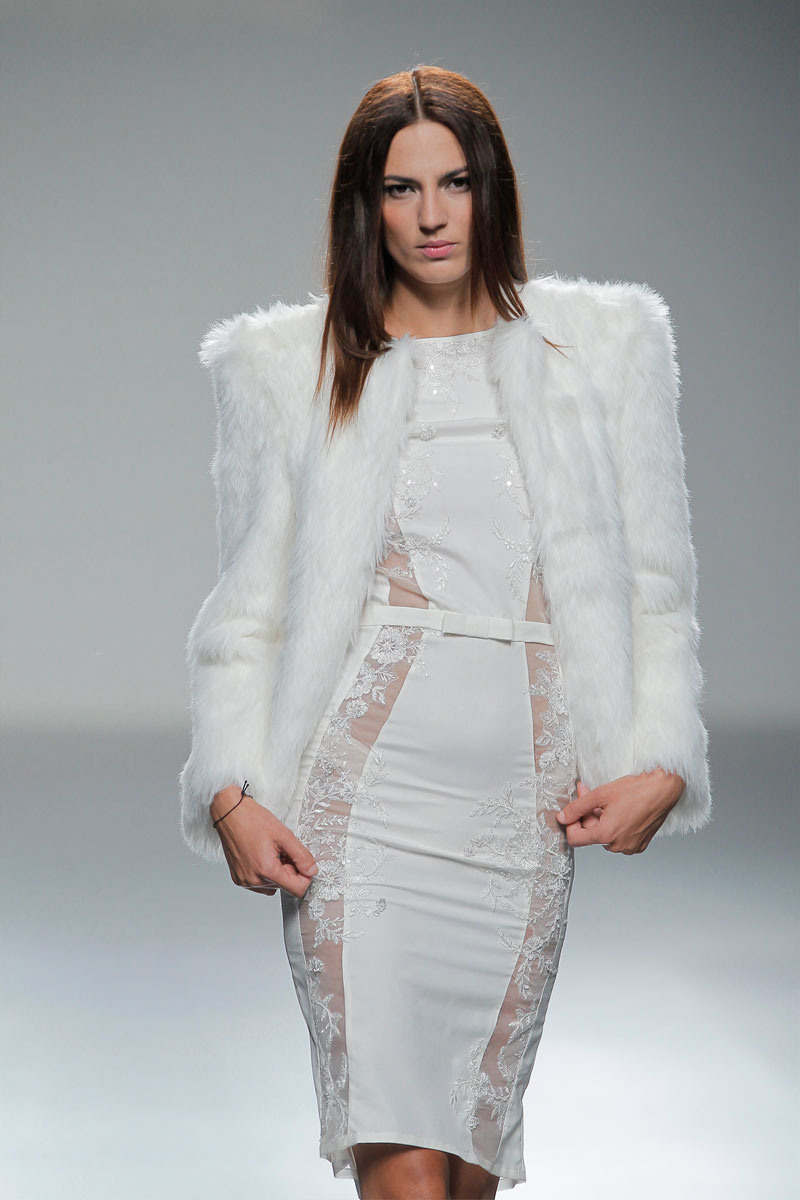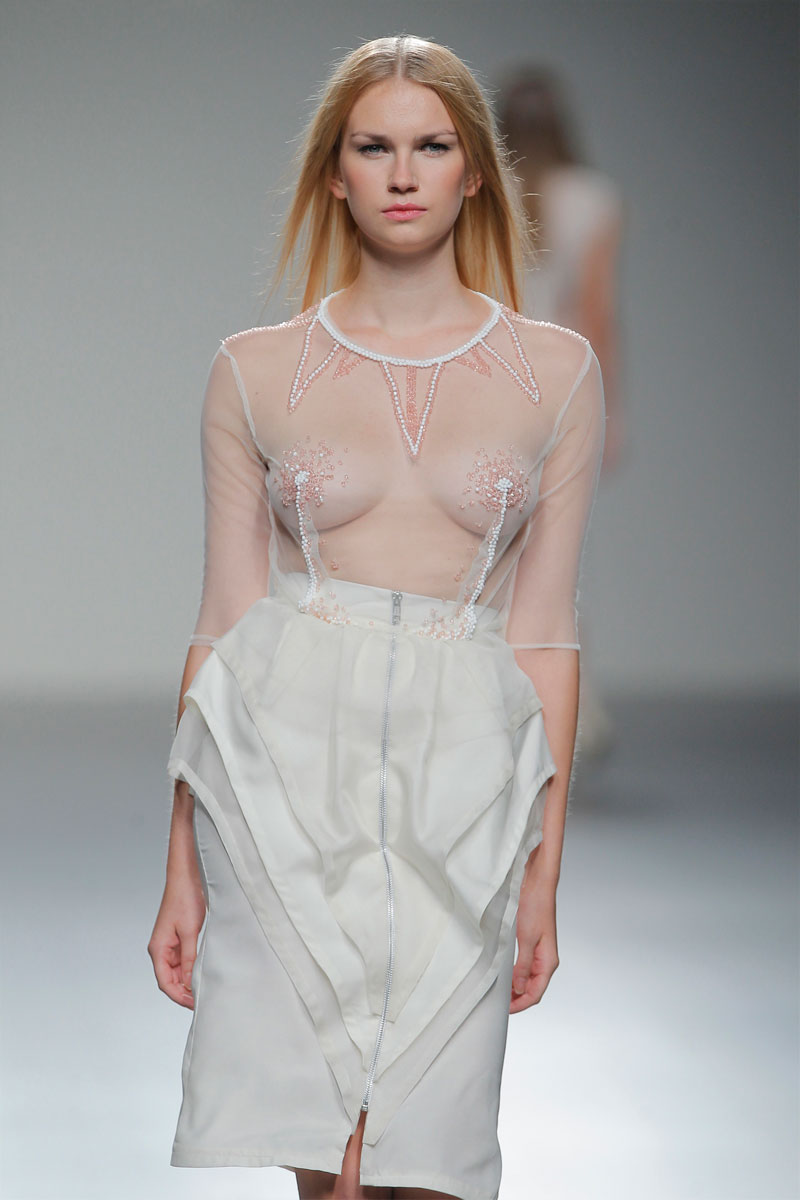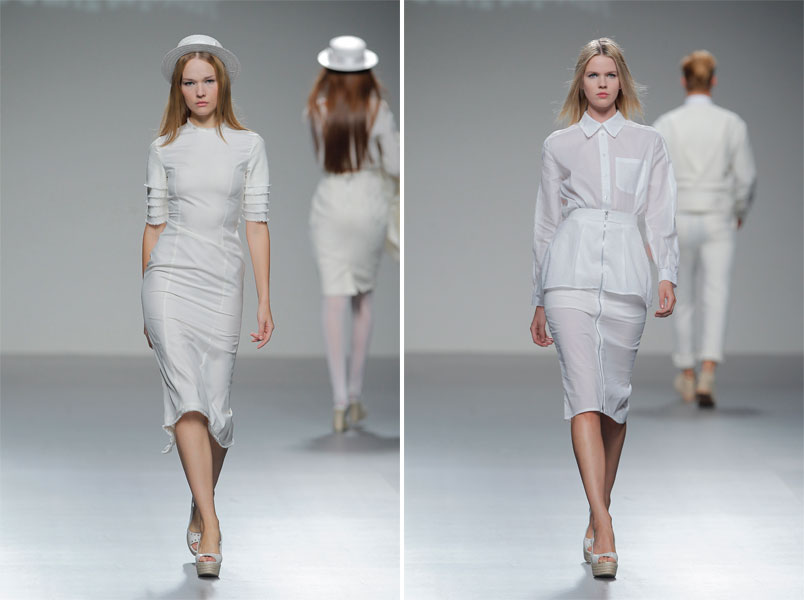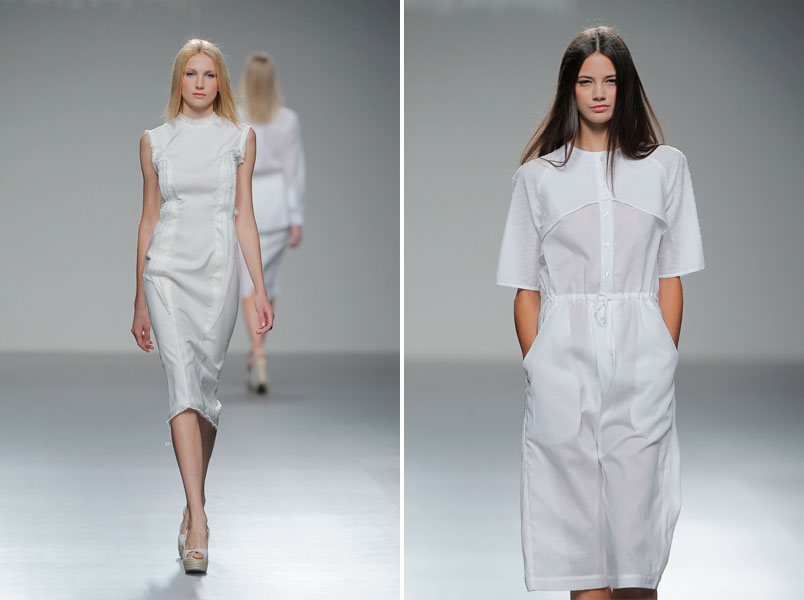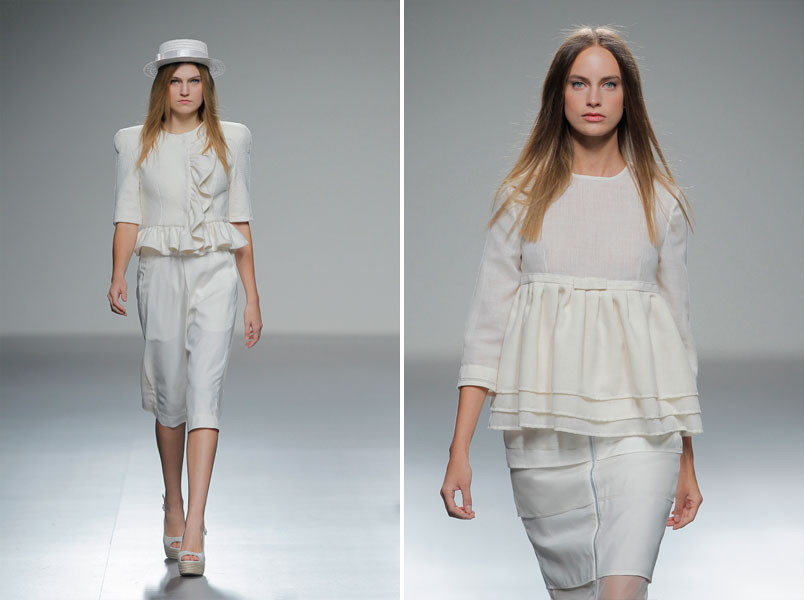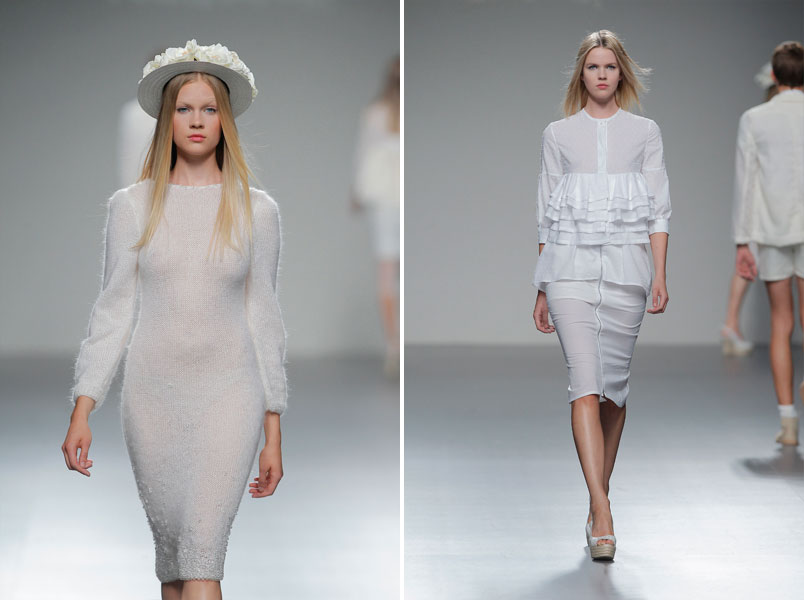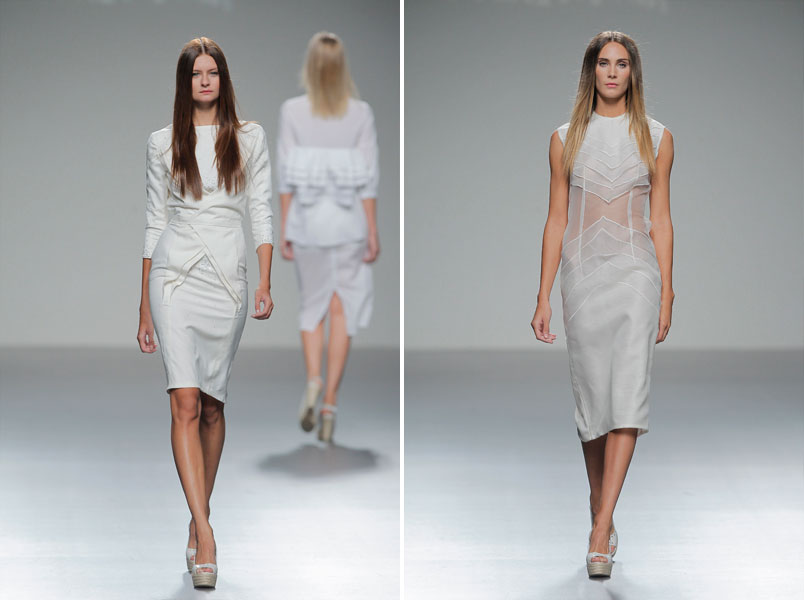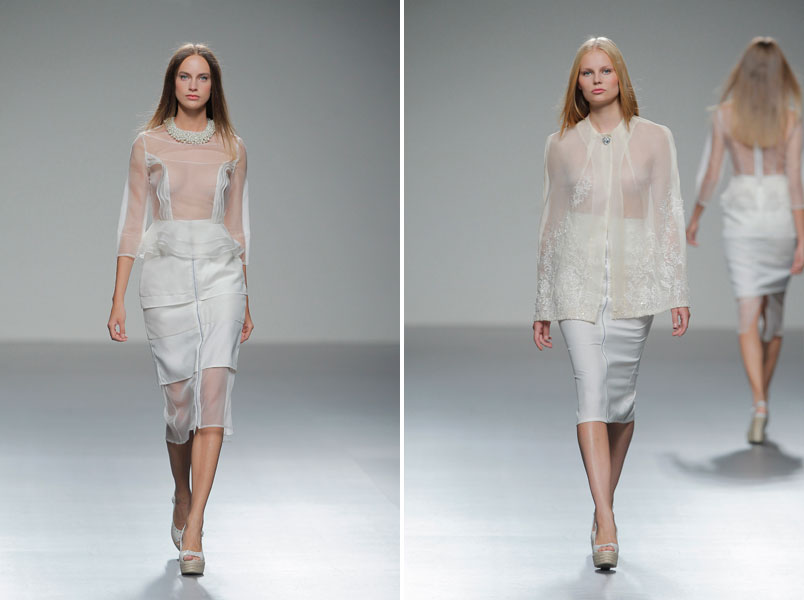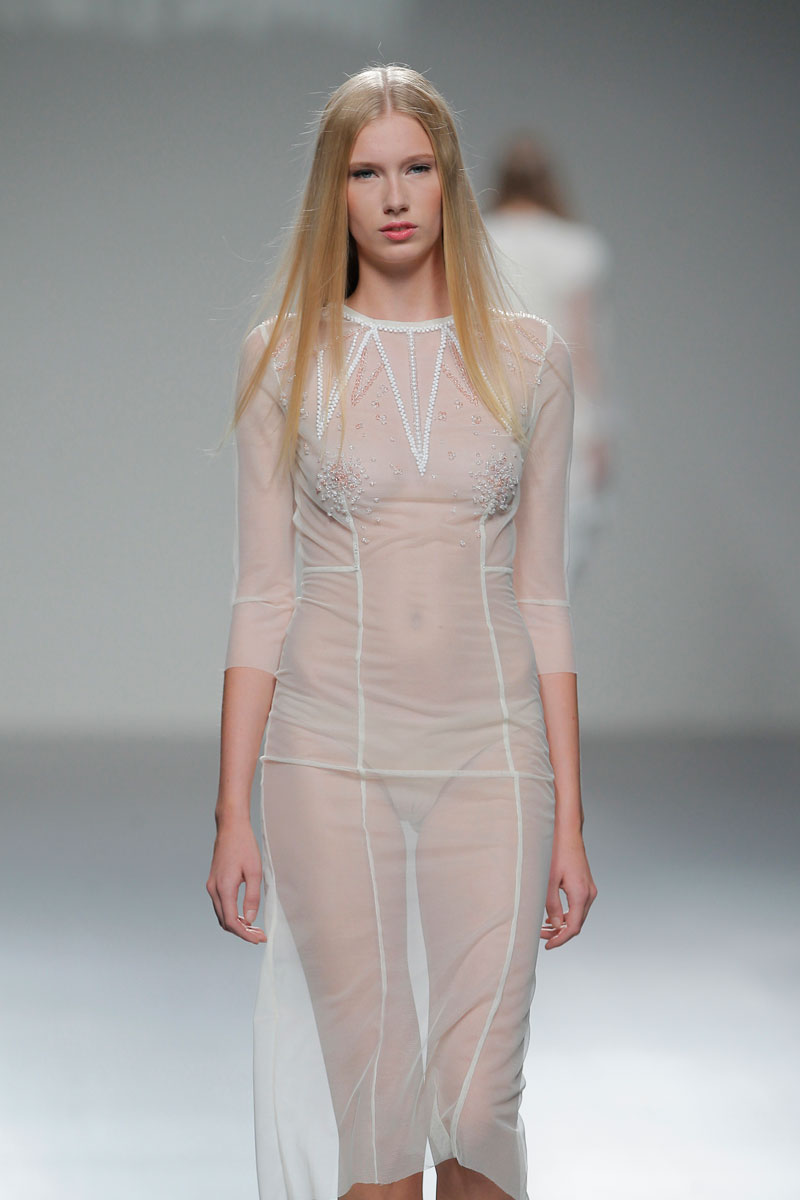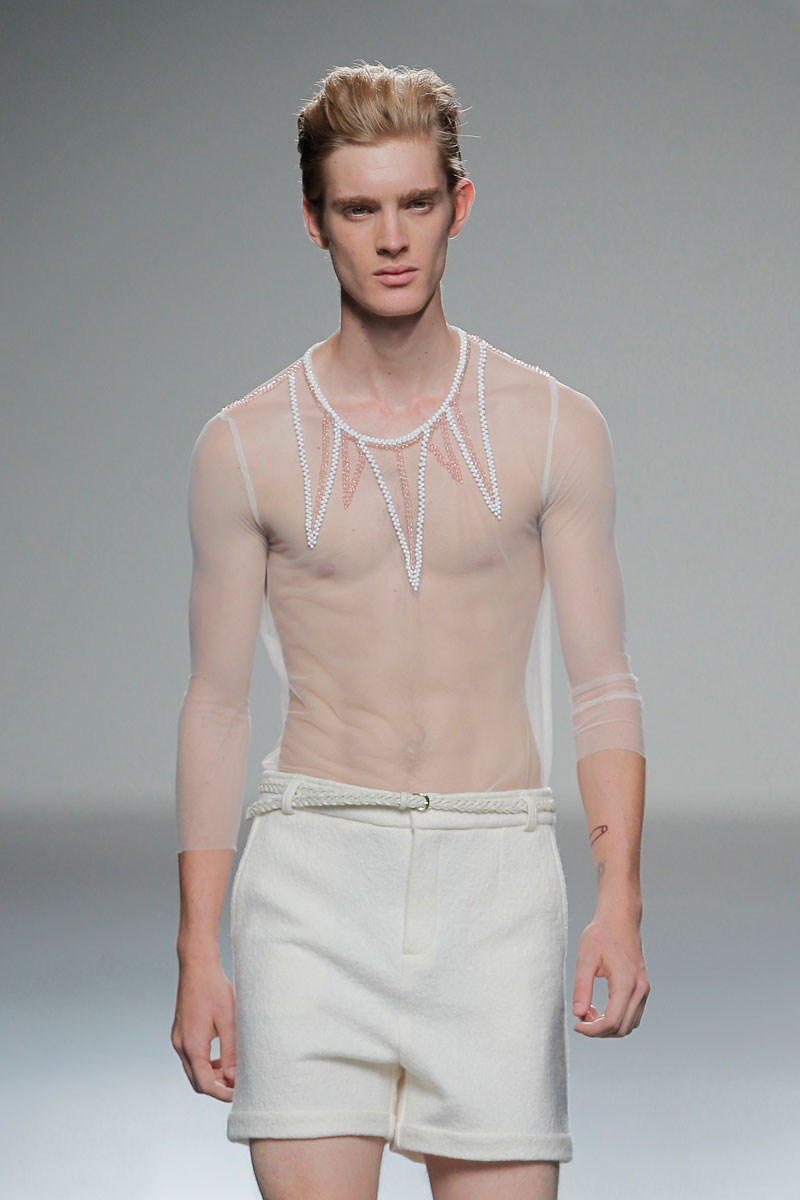 Victor Von Schwarz presents his collection "雪女" at the Spring/Summer 2013 edition of Ego at Mercedes Benz Fashion Week Madrid.
The collection is inspired by the figure of Yukion'na, a Japanese legend that features a tall and beautiful woman who appears on a snowy night. Her pale skin and white vestments mean that it is difficult to make her out in the snowy landscape.
In spite of her unearthly beauty, with a mere look she can freeze anyone who looks at her directly.