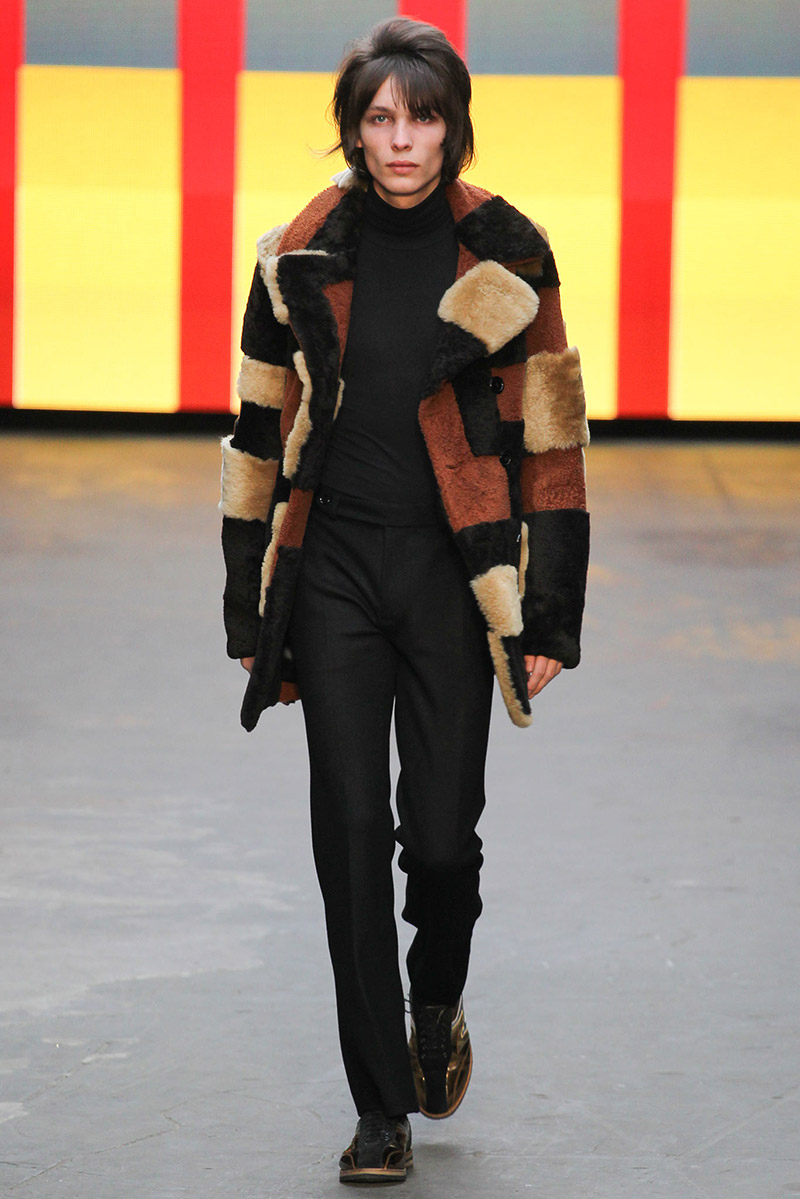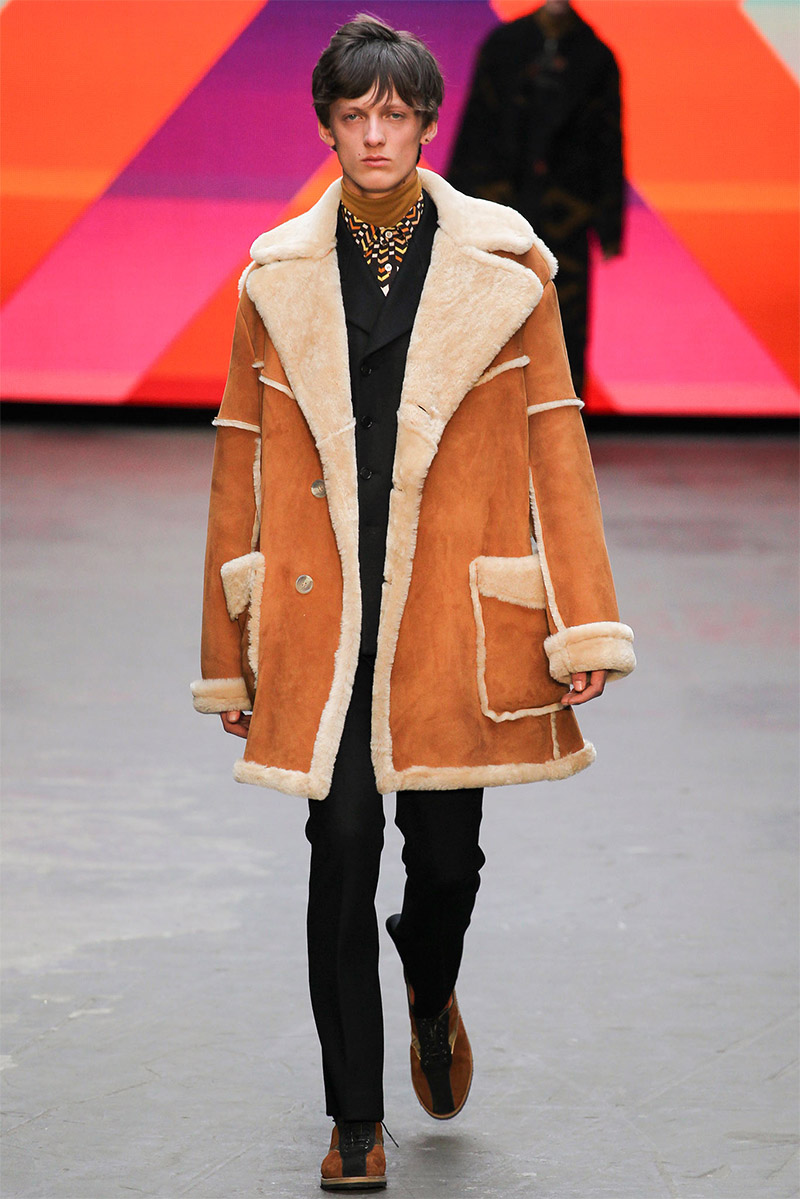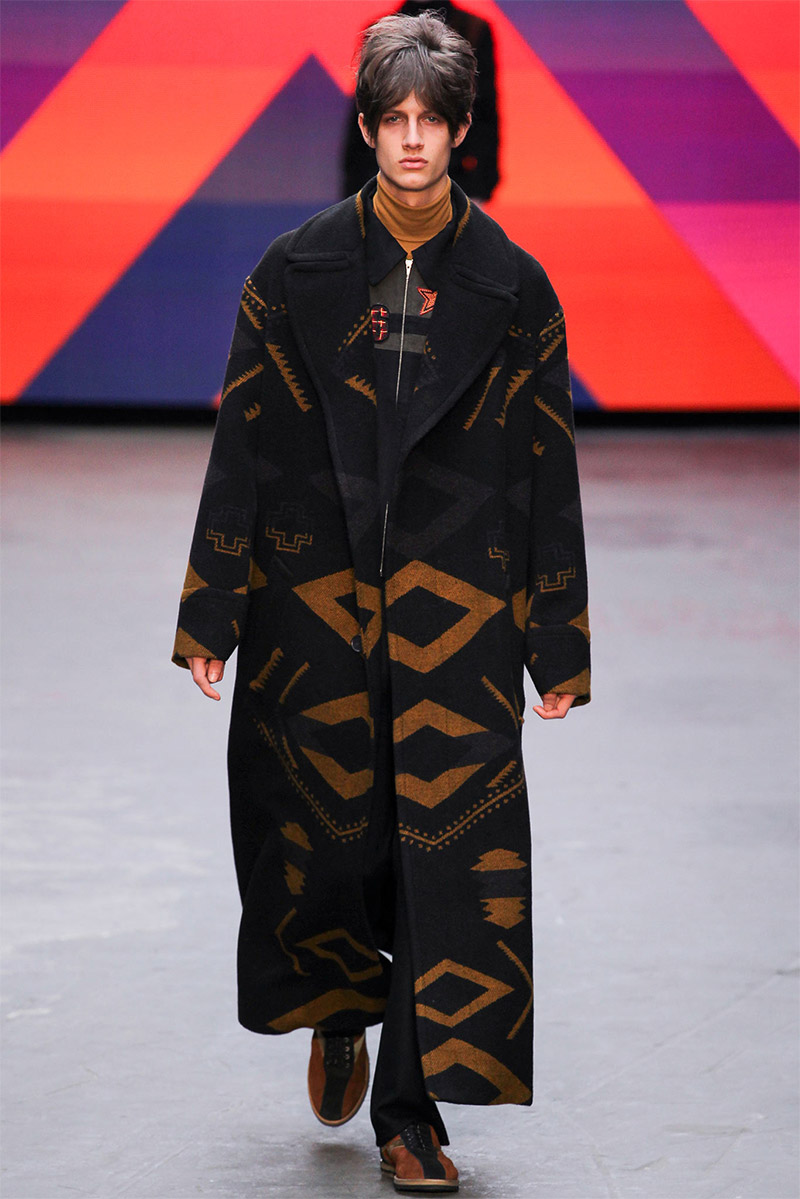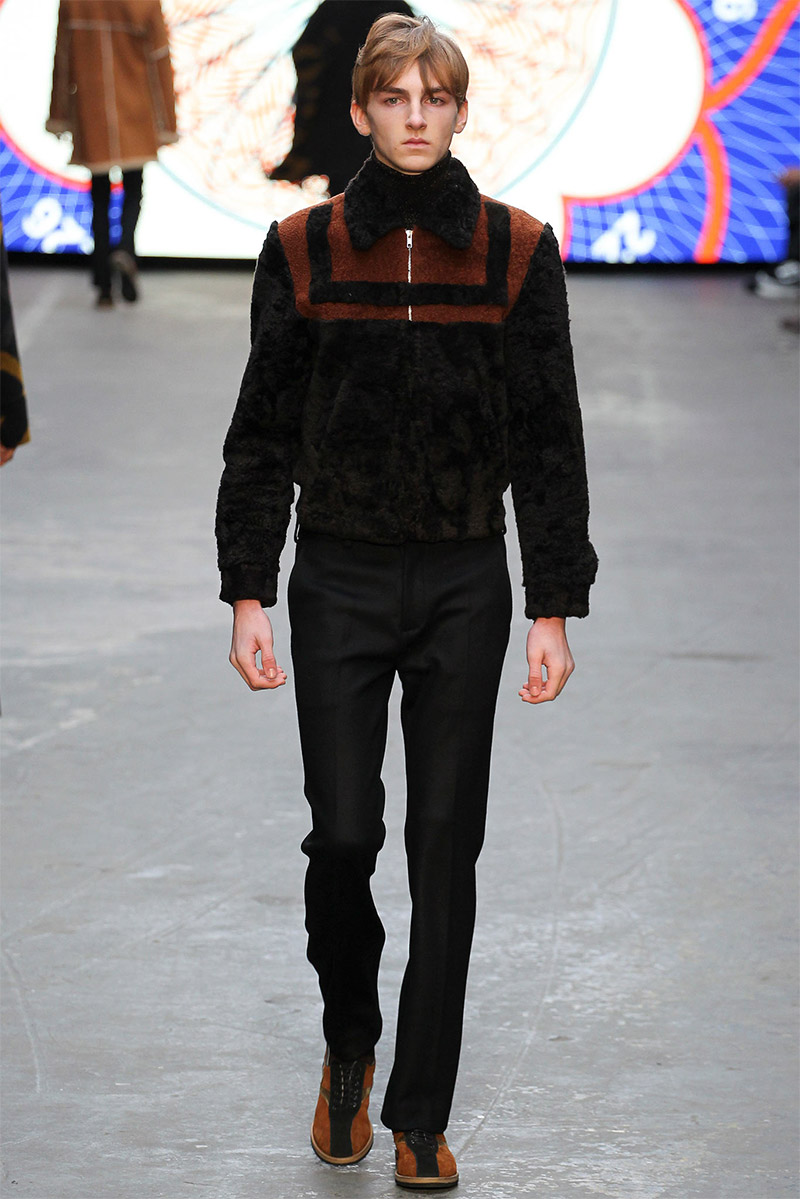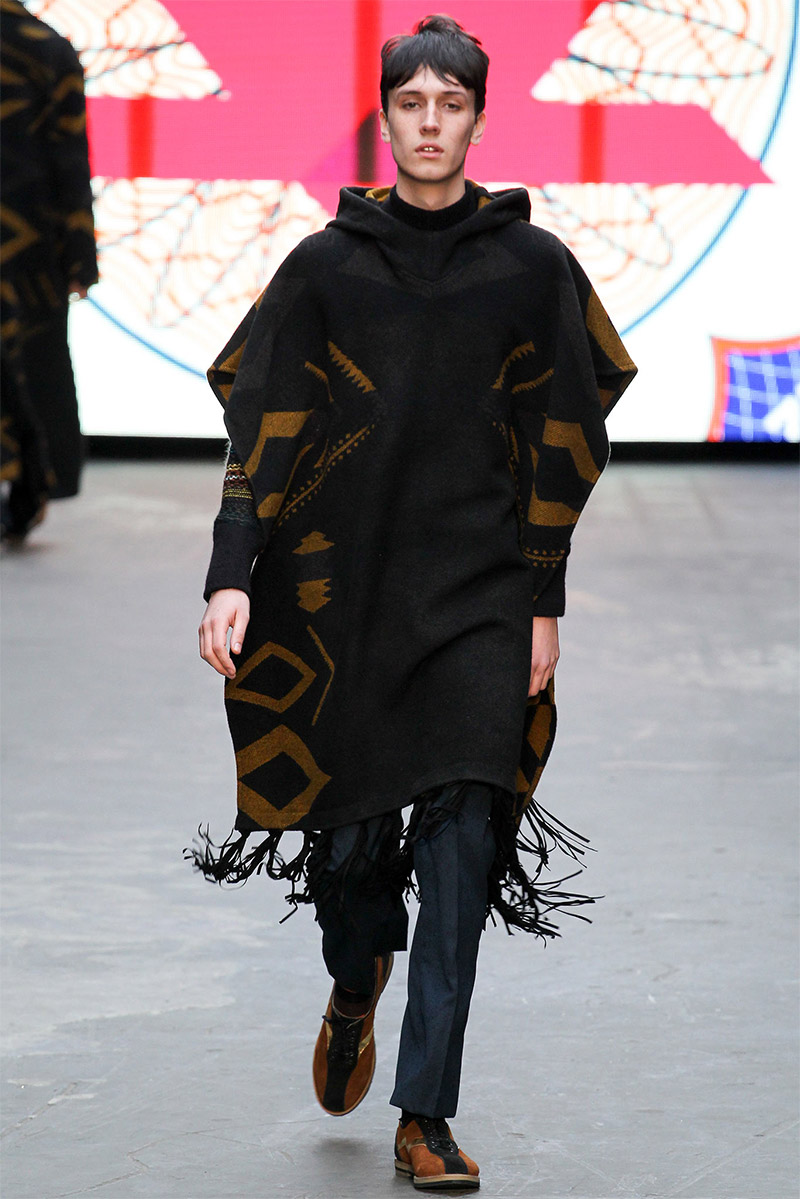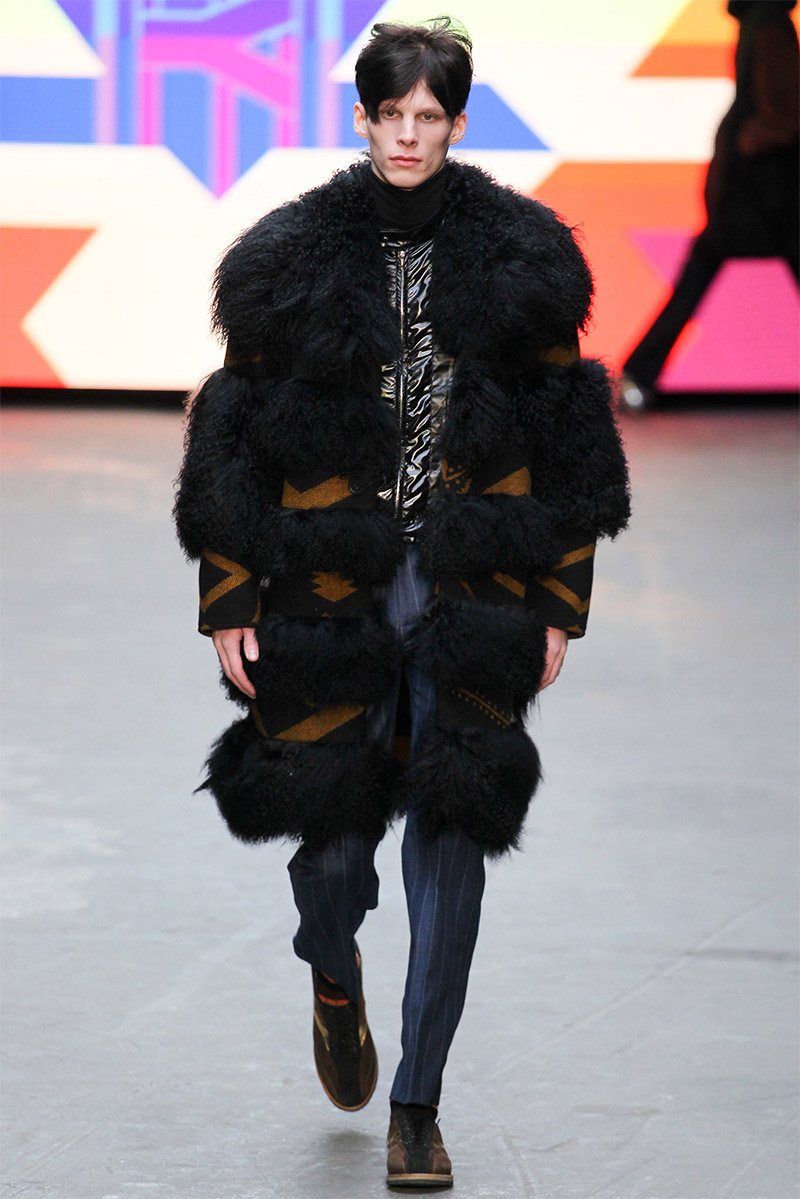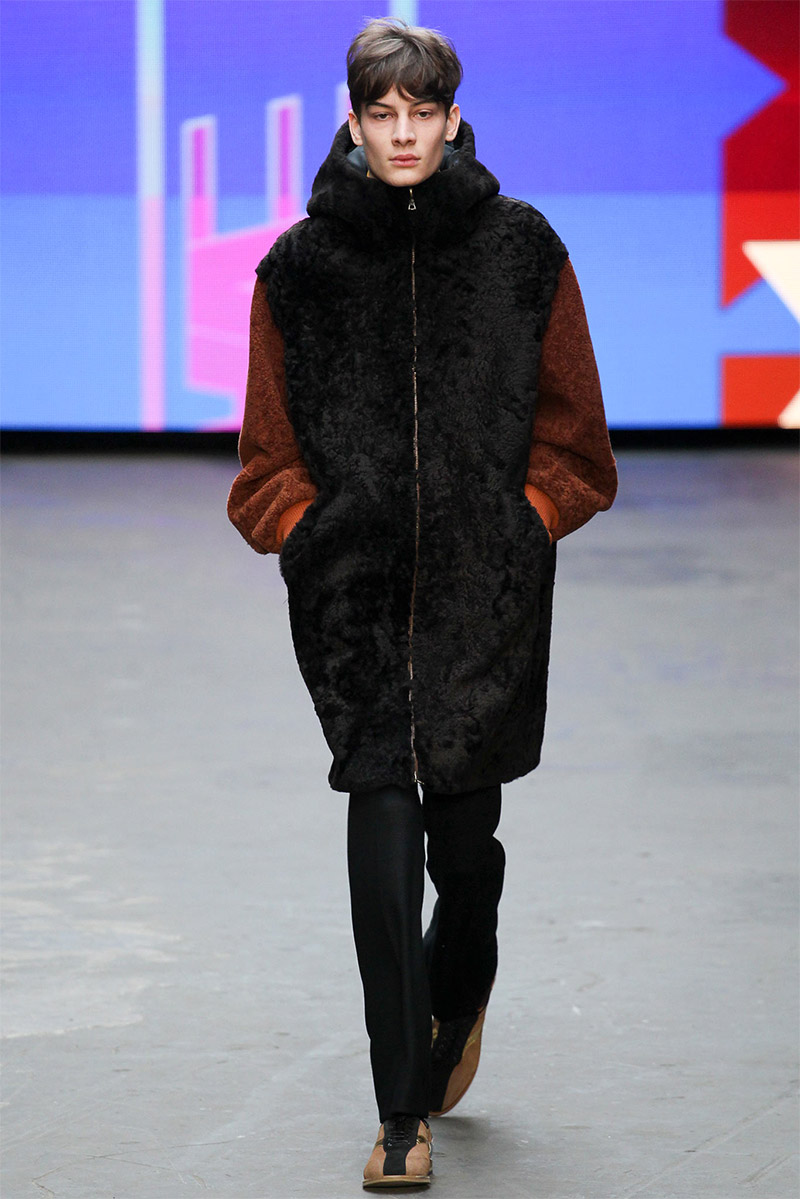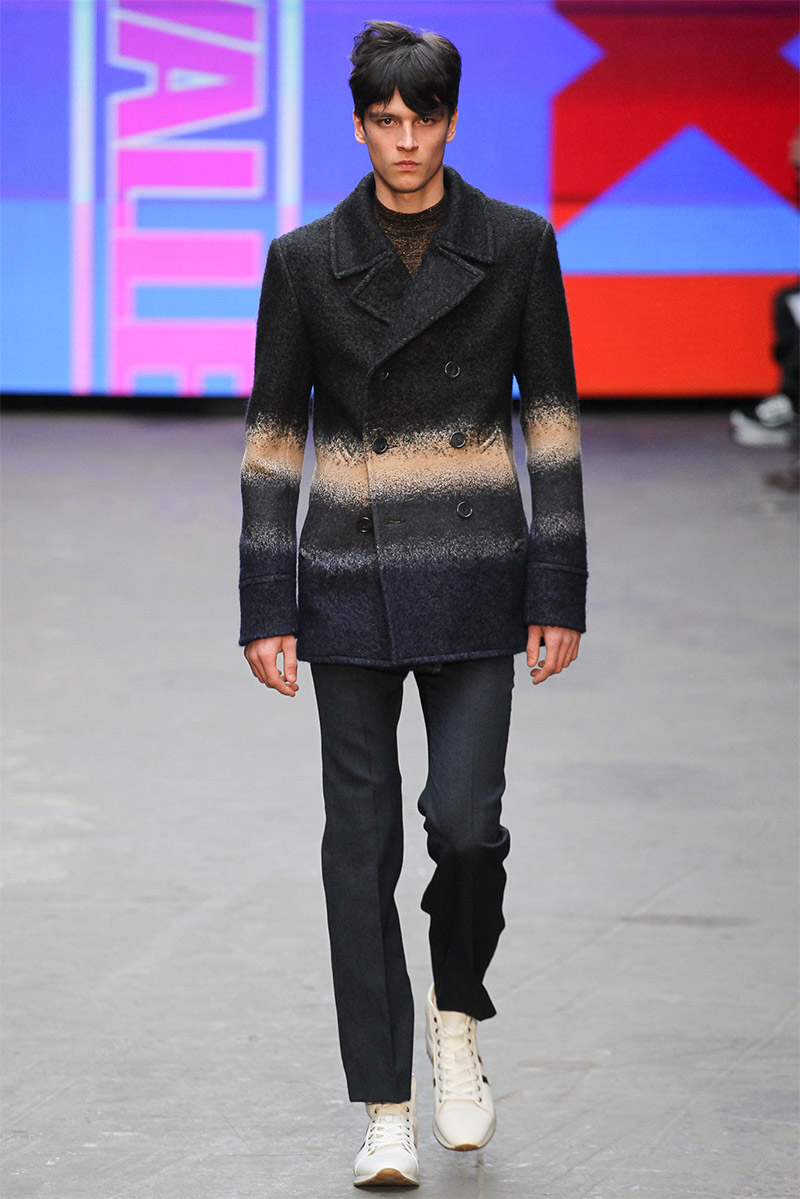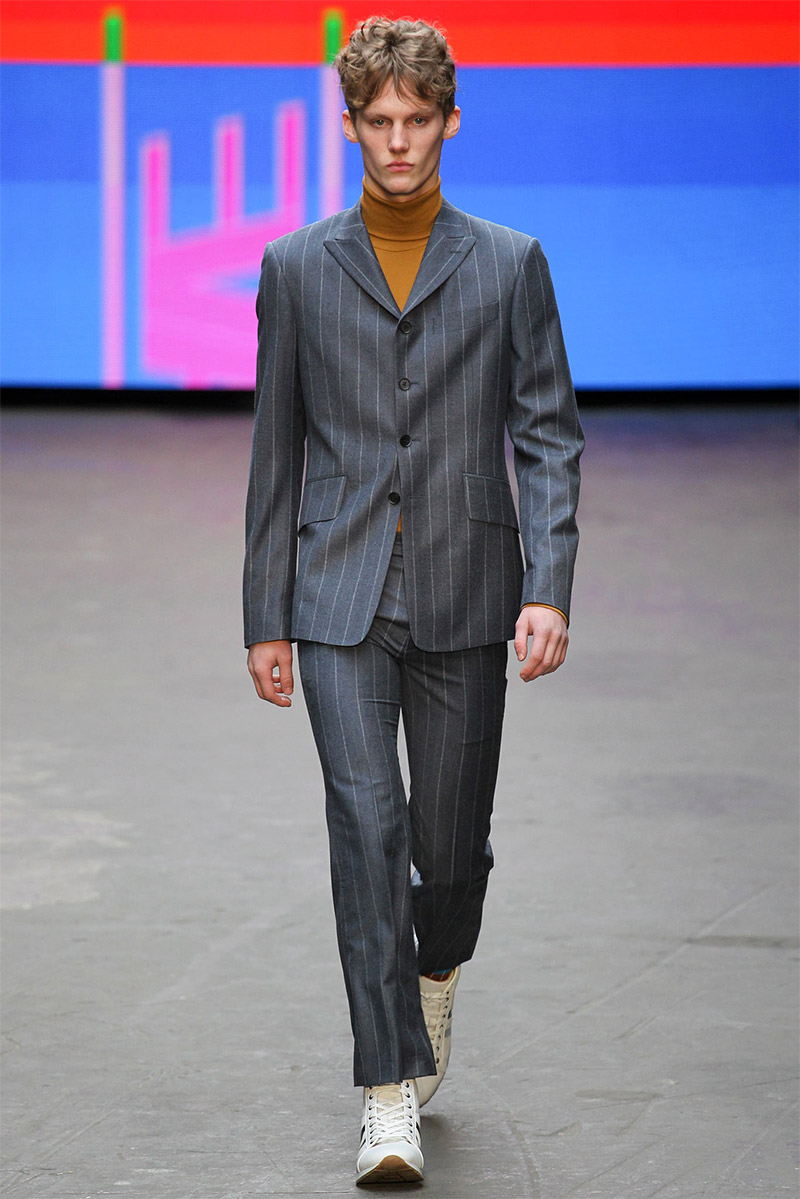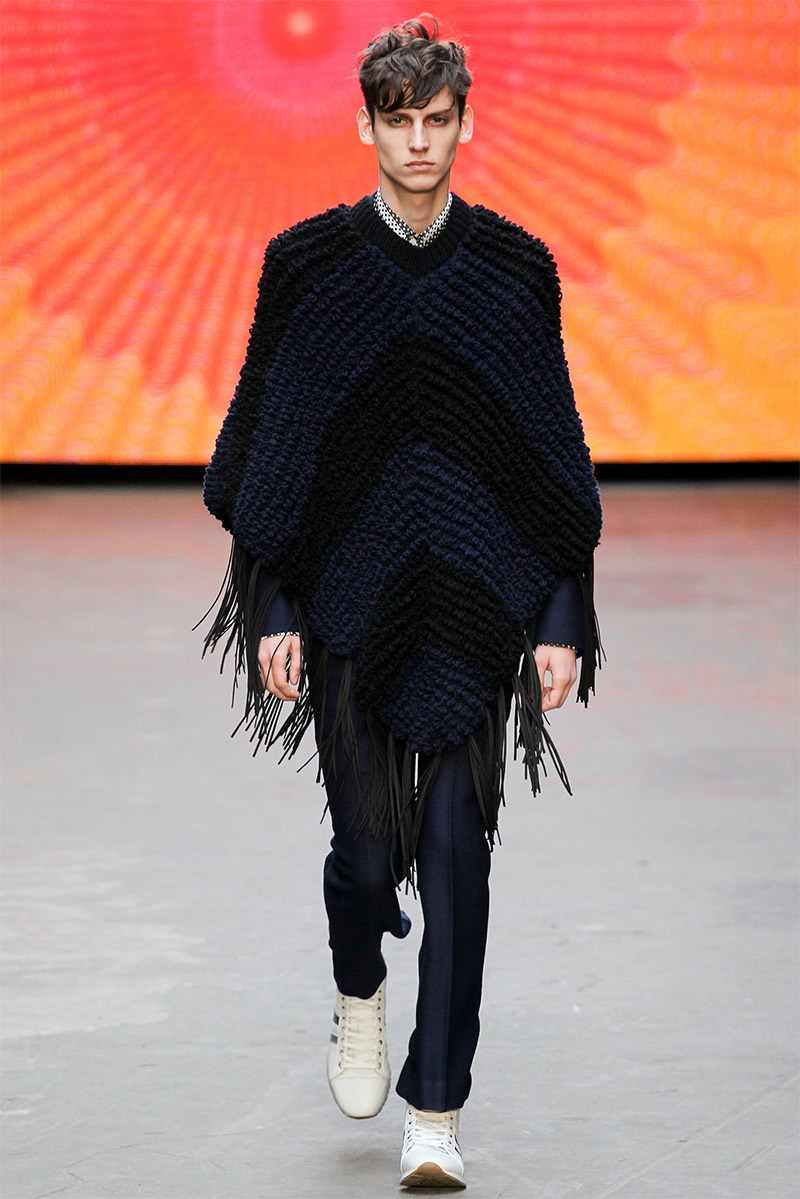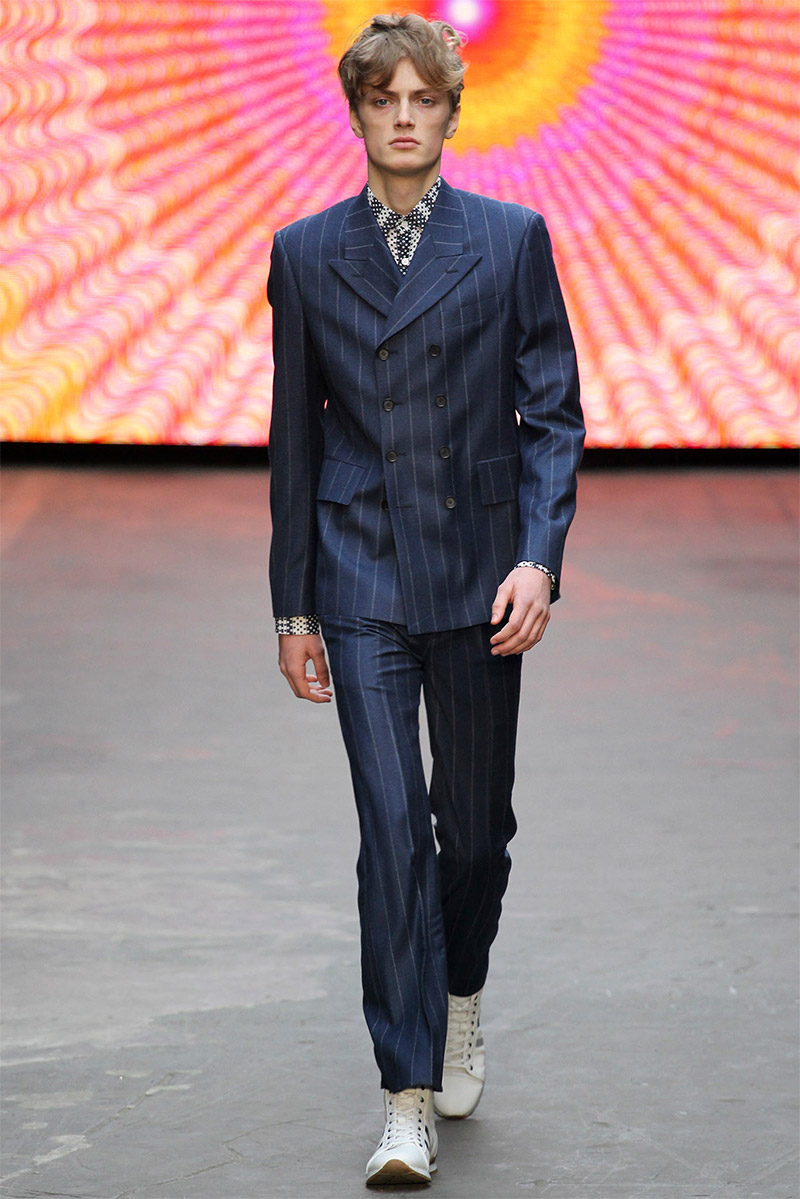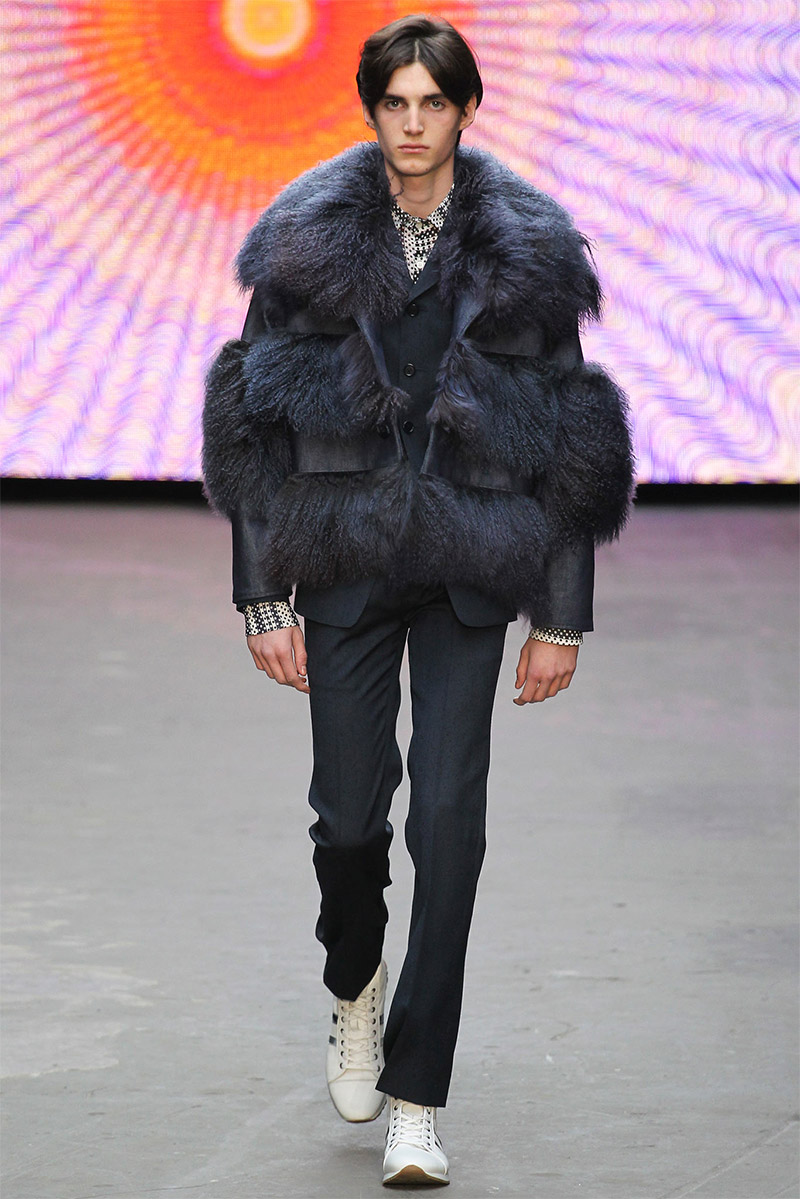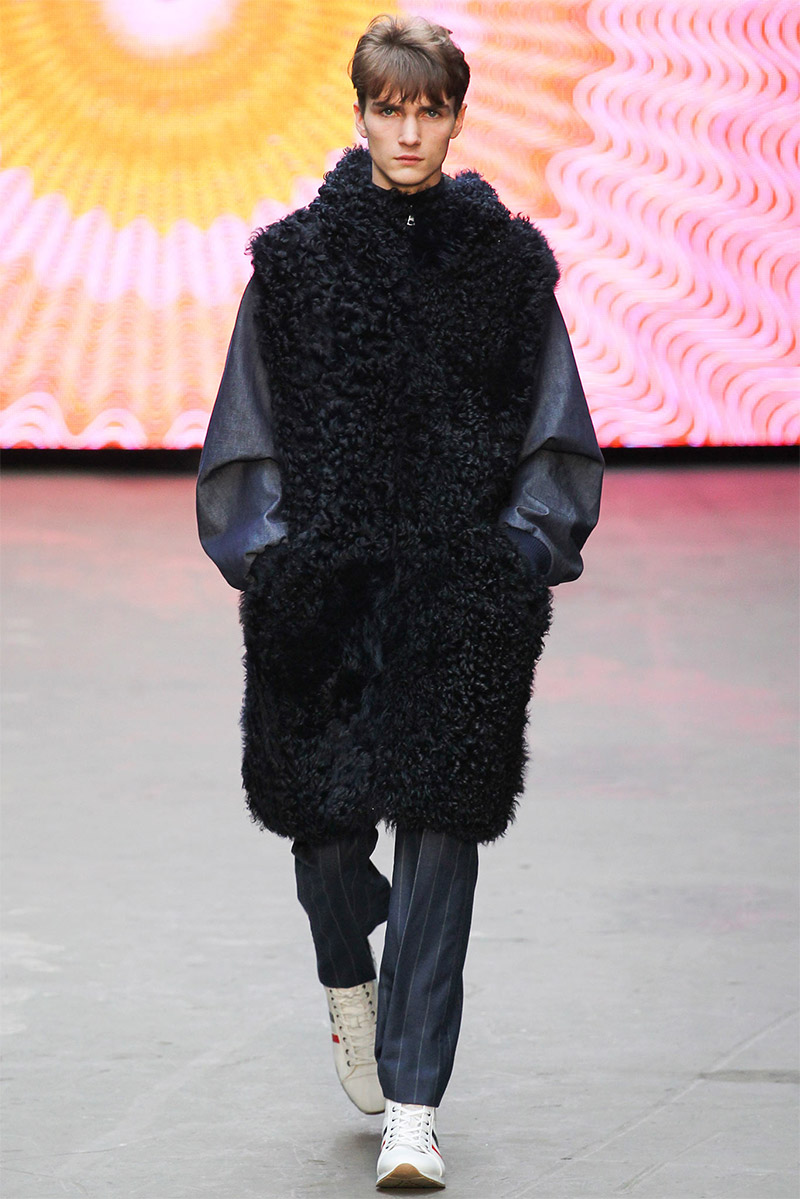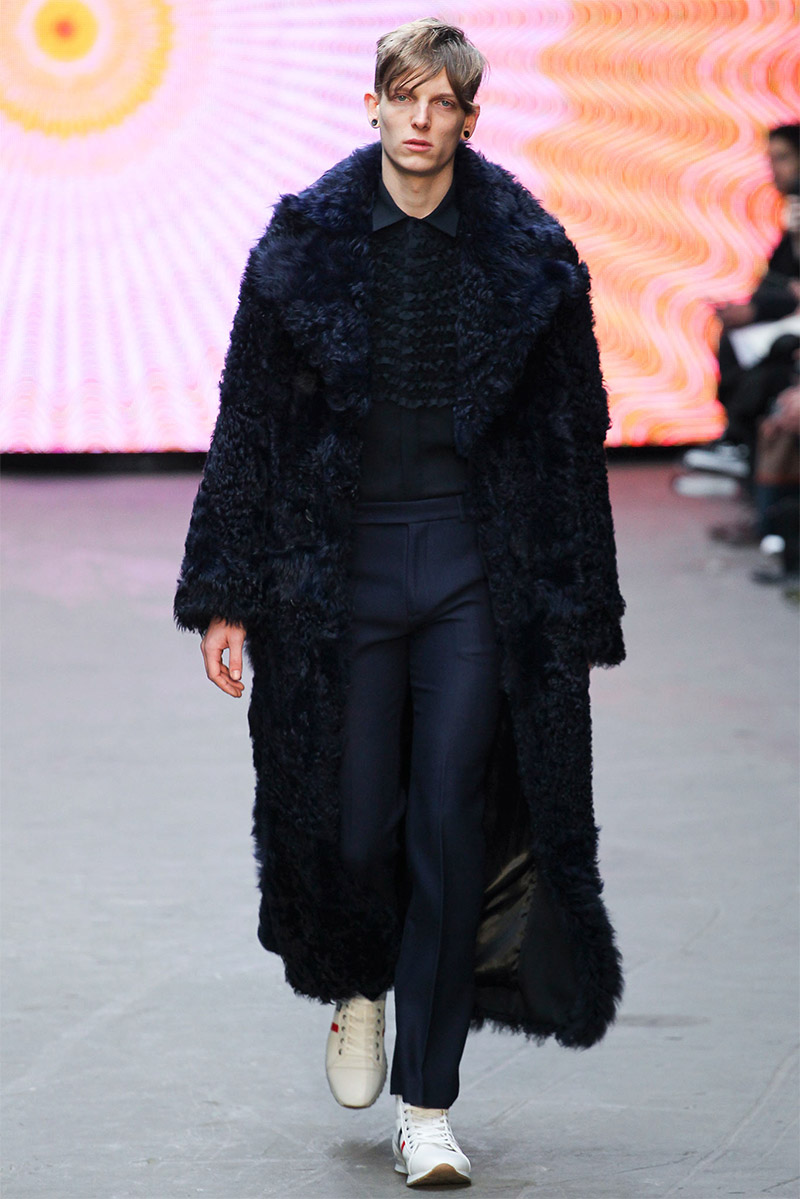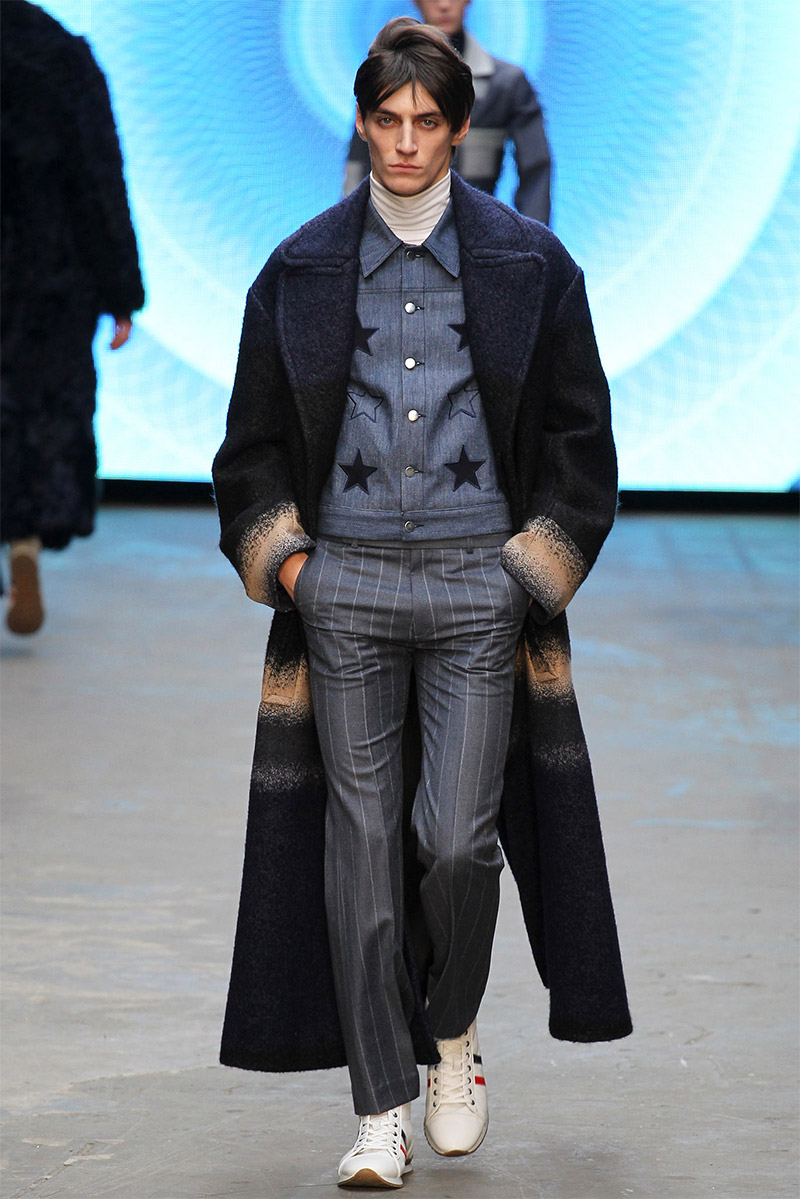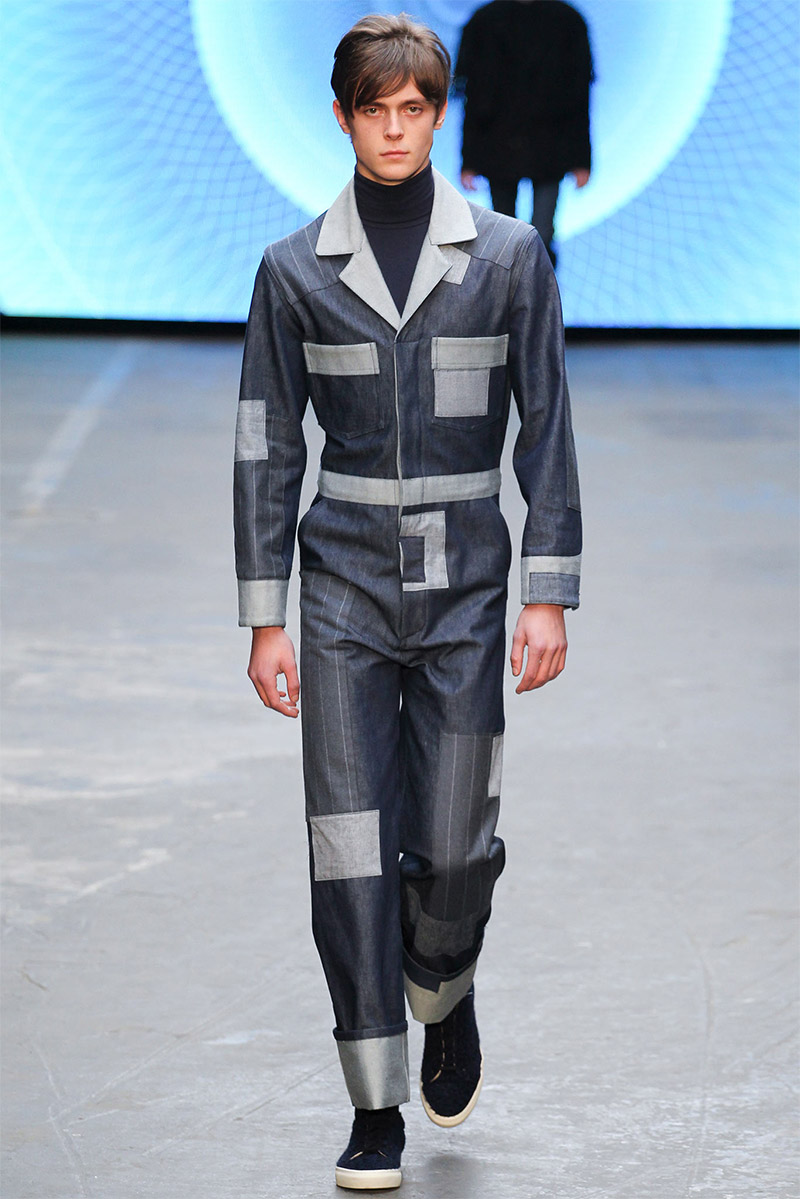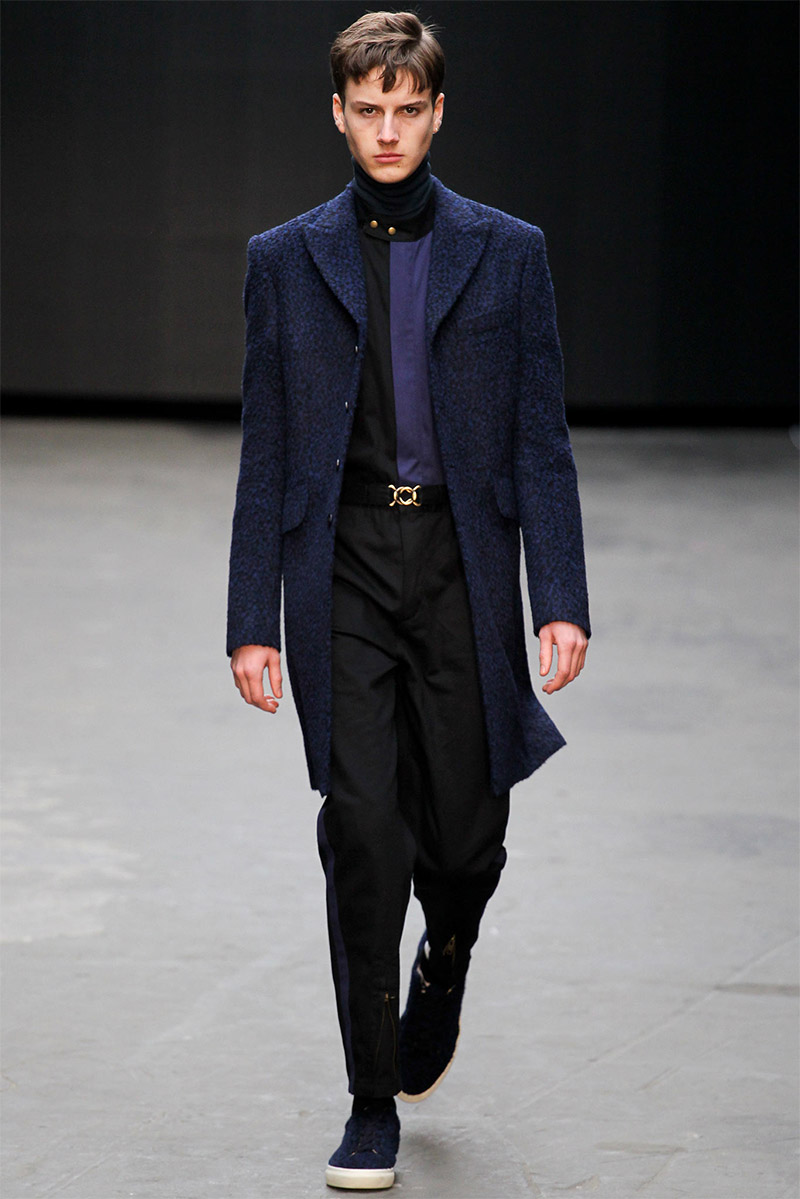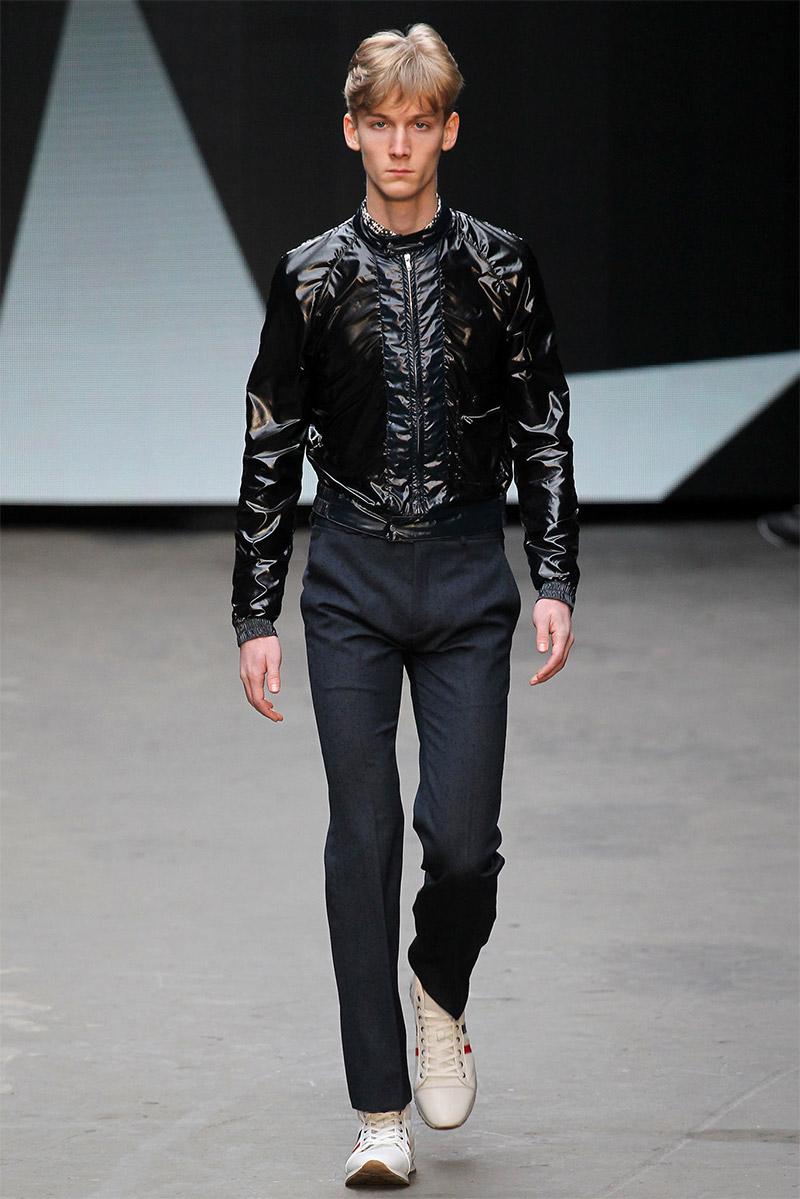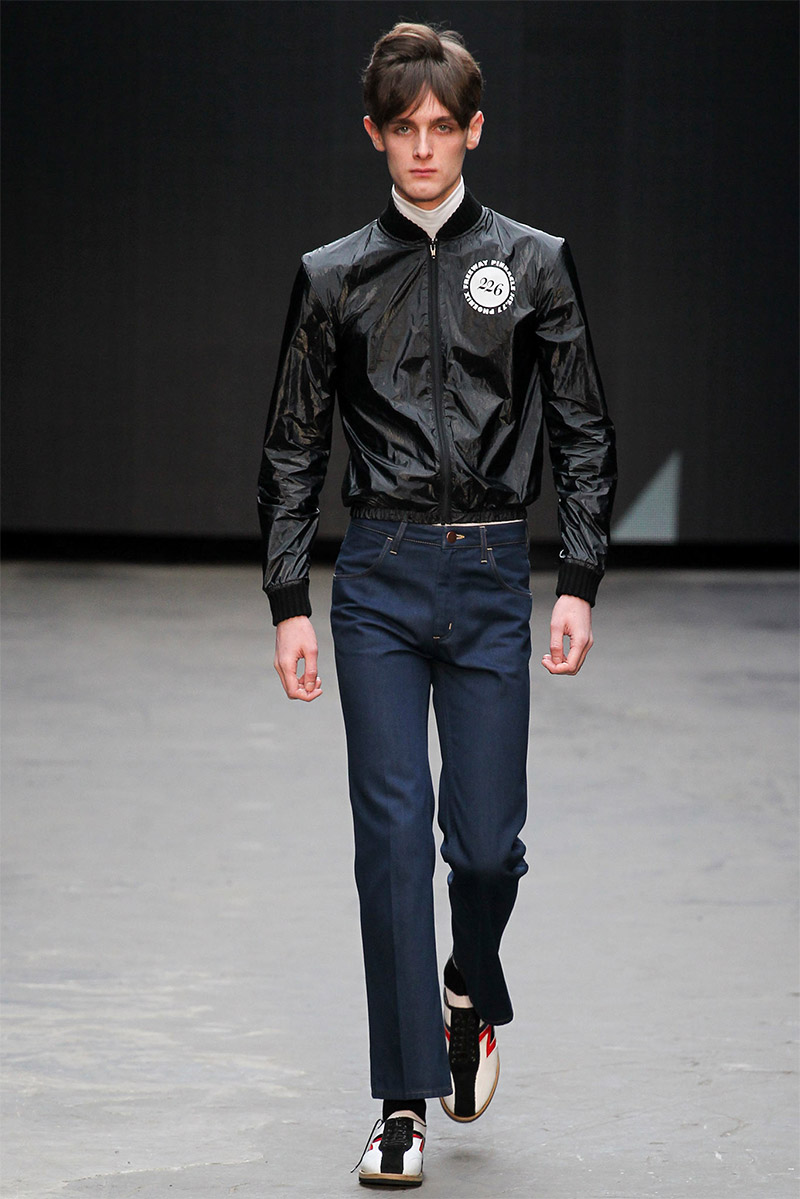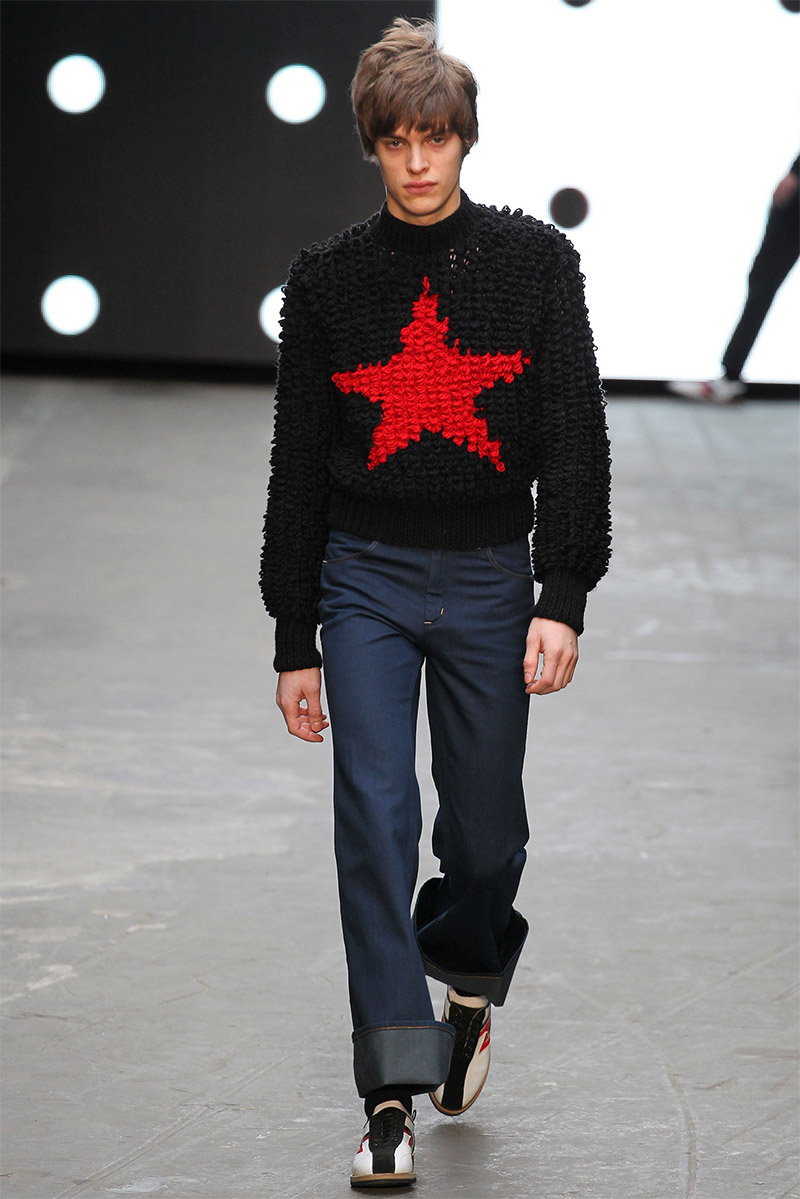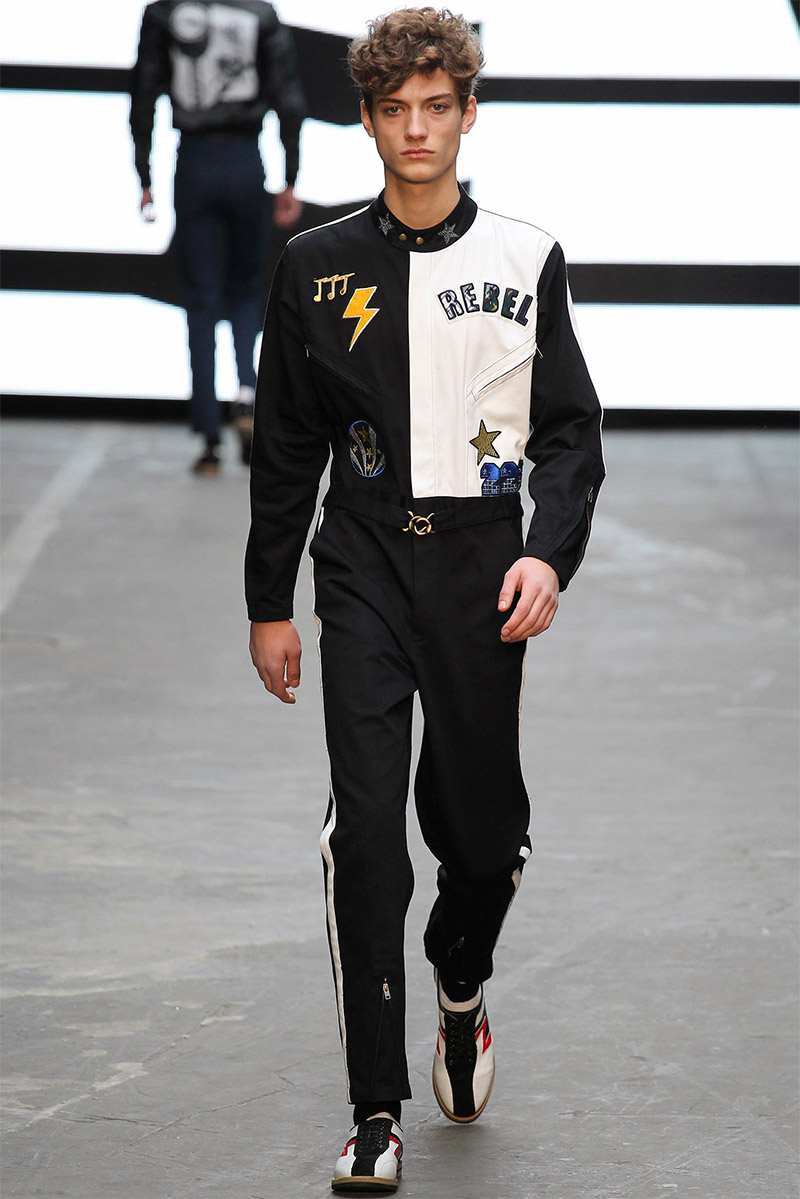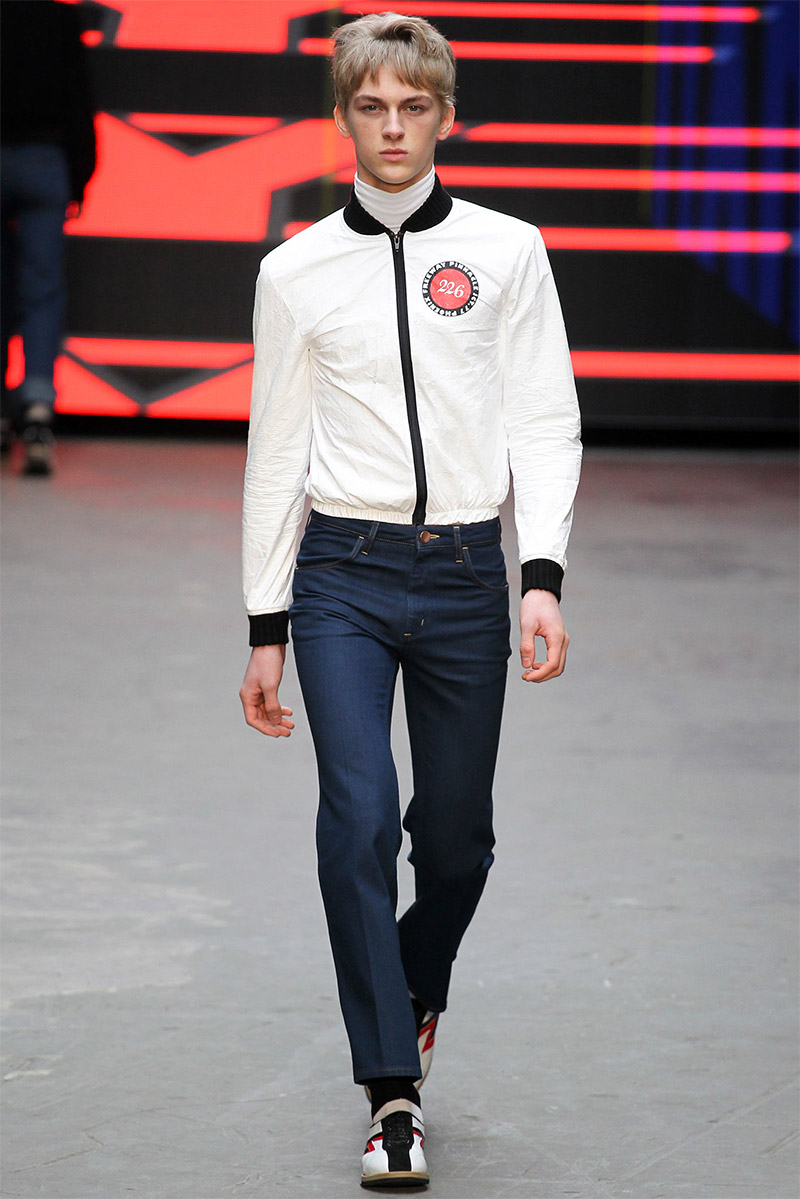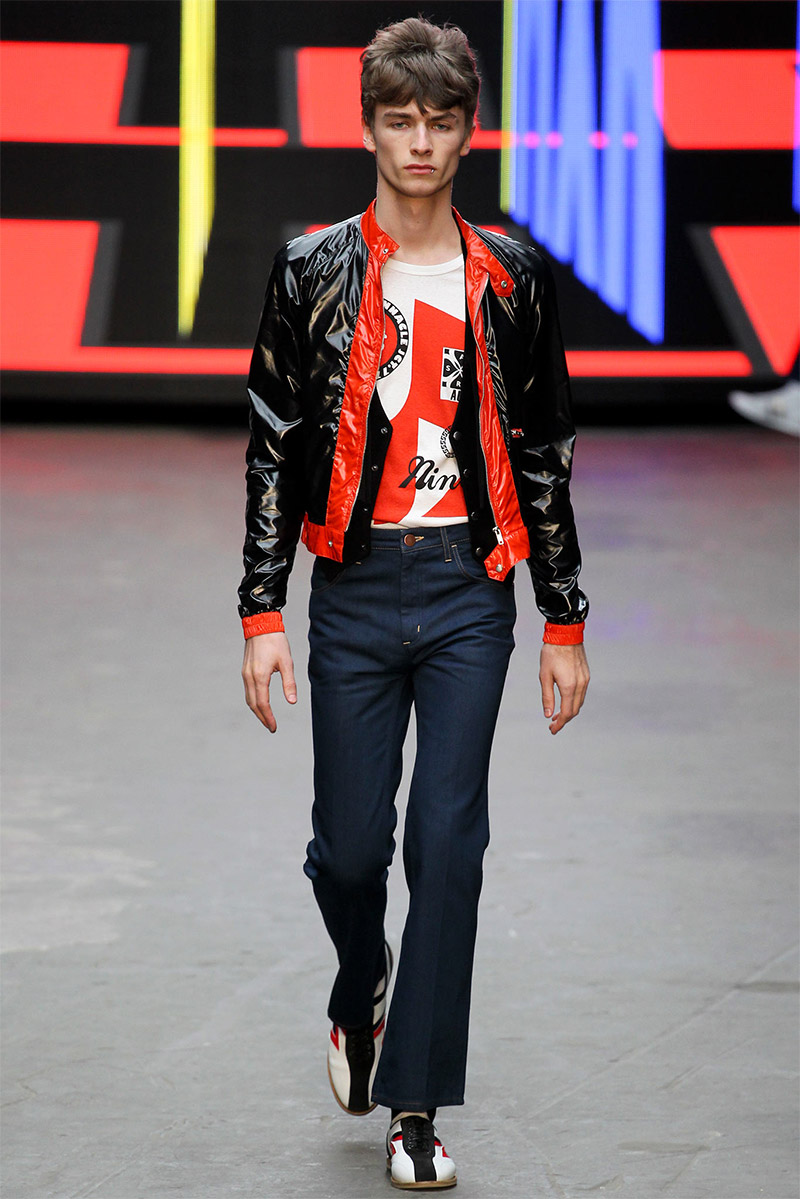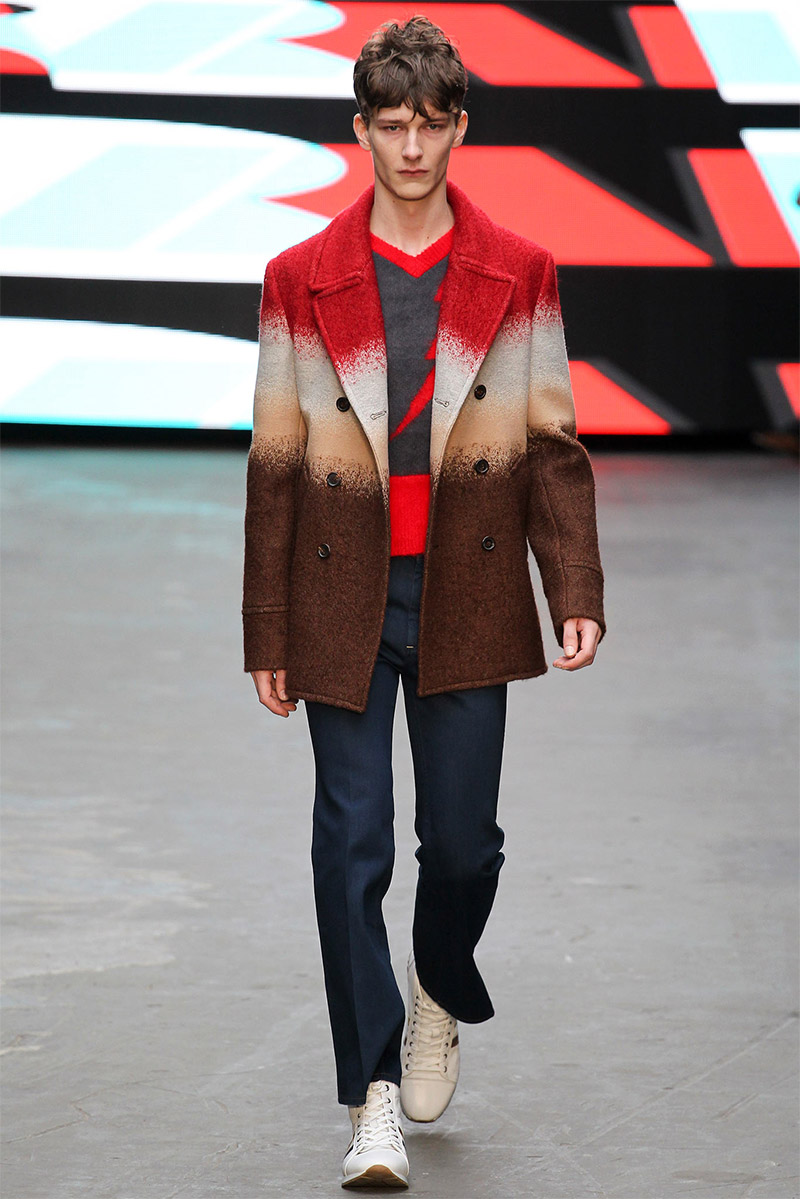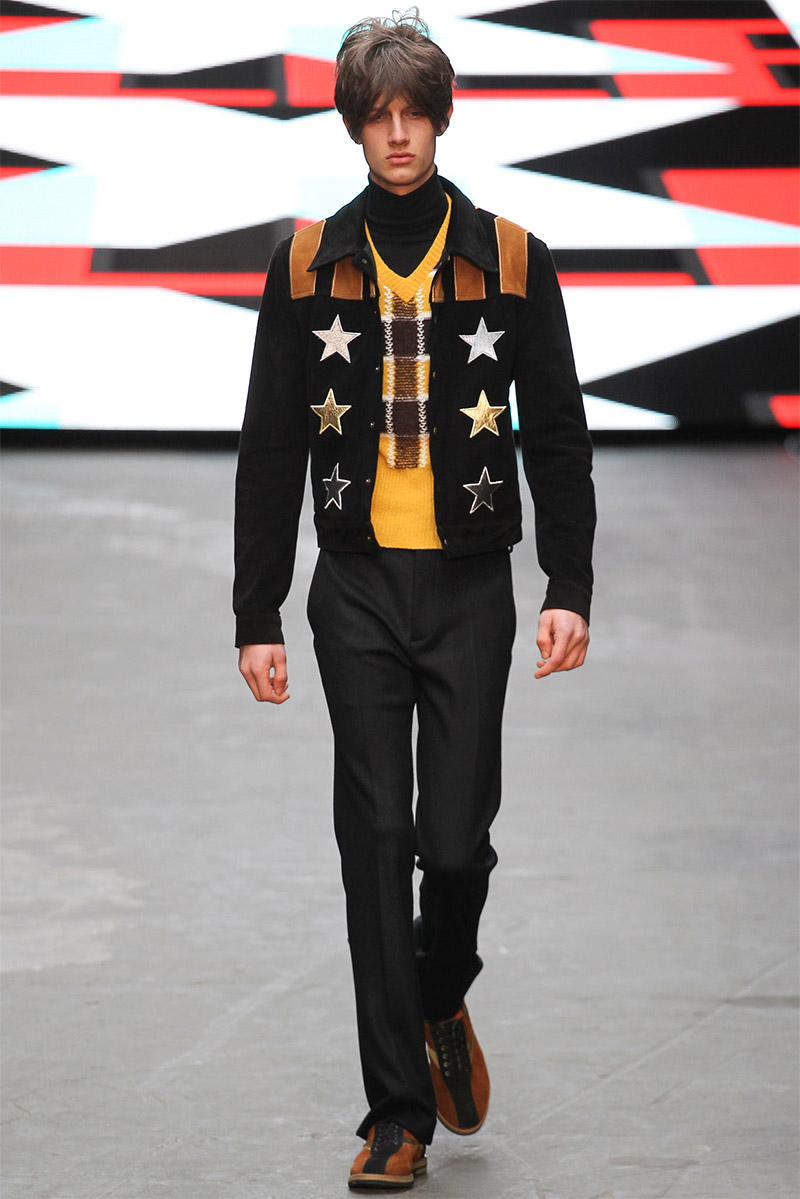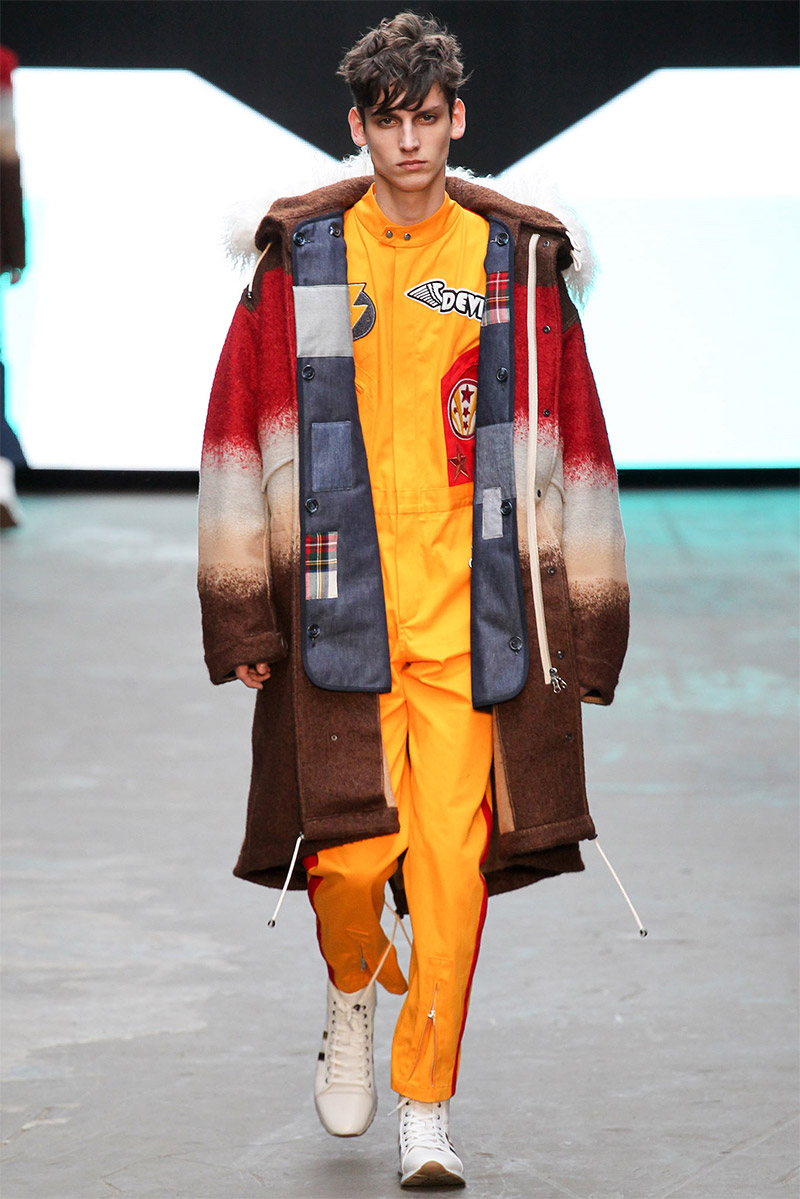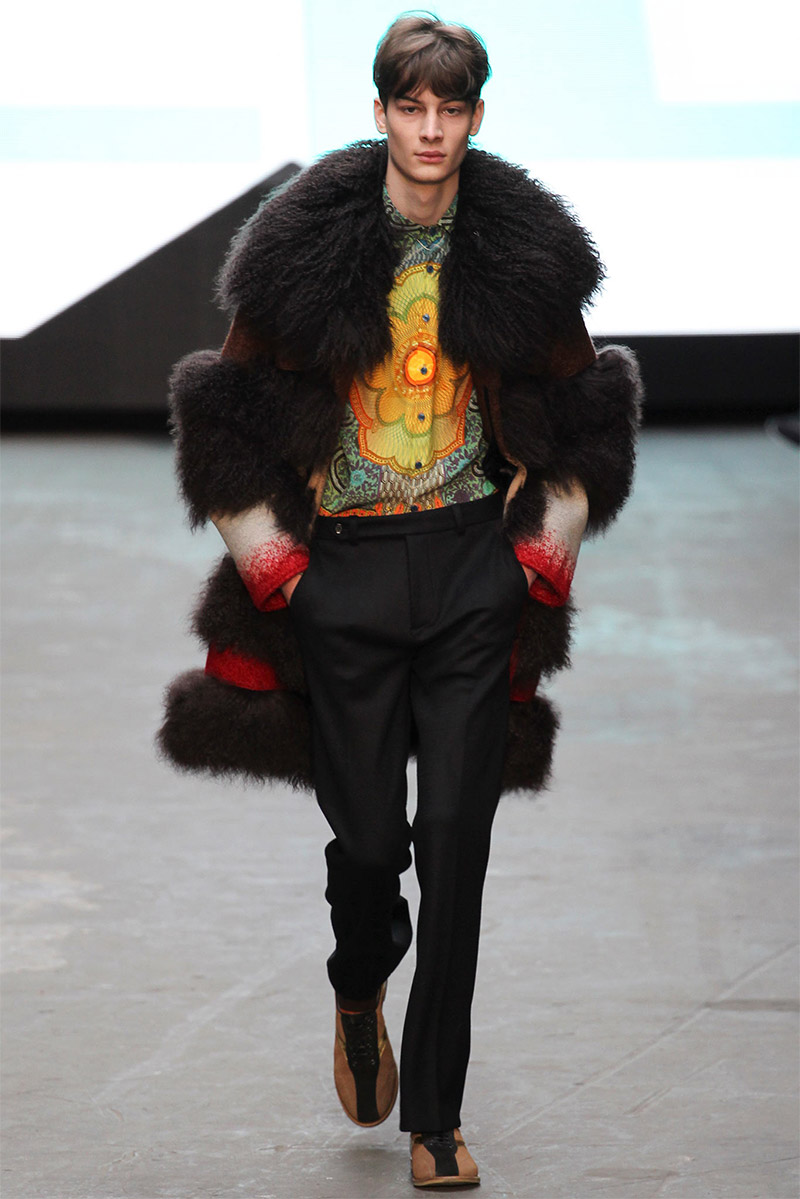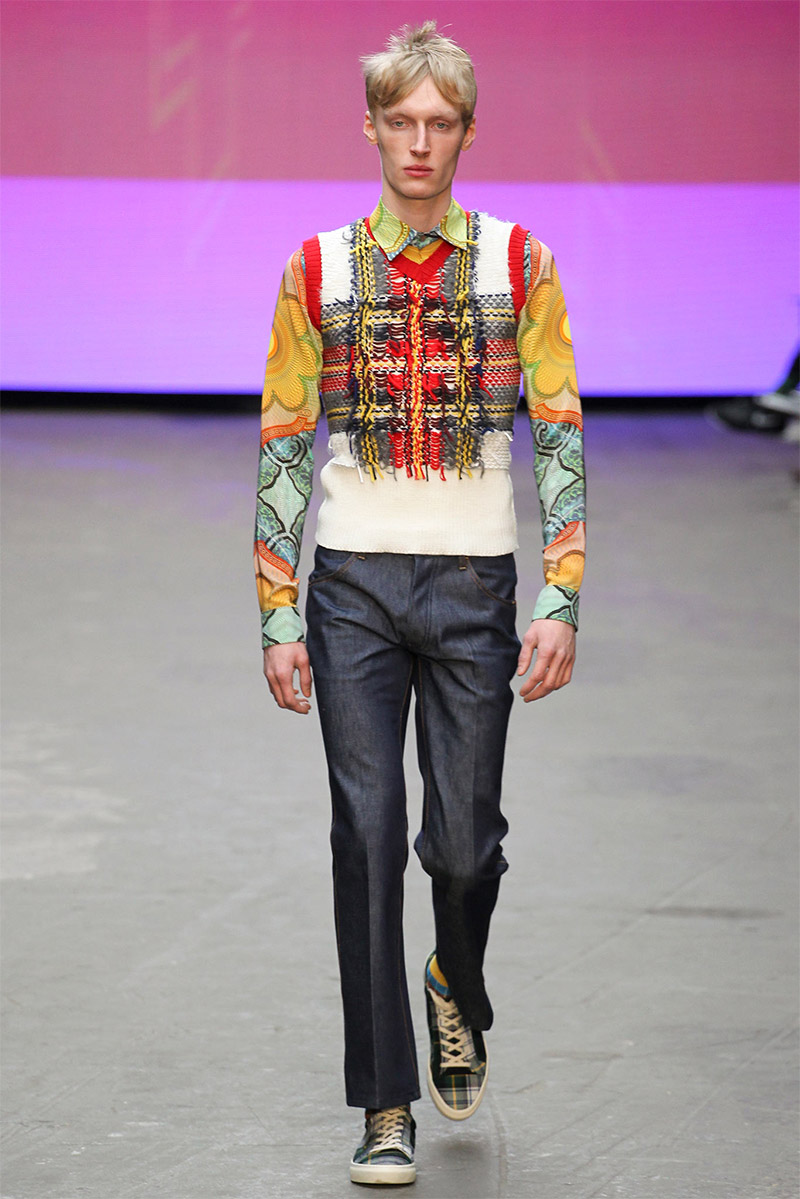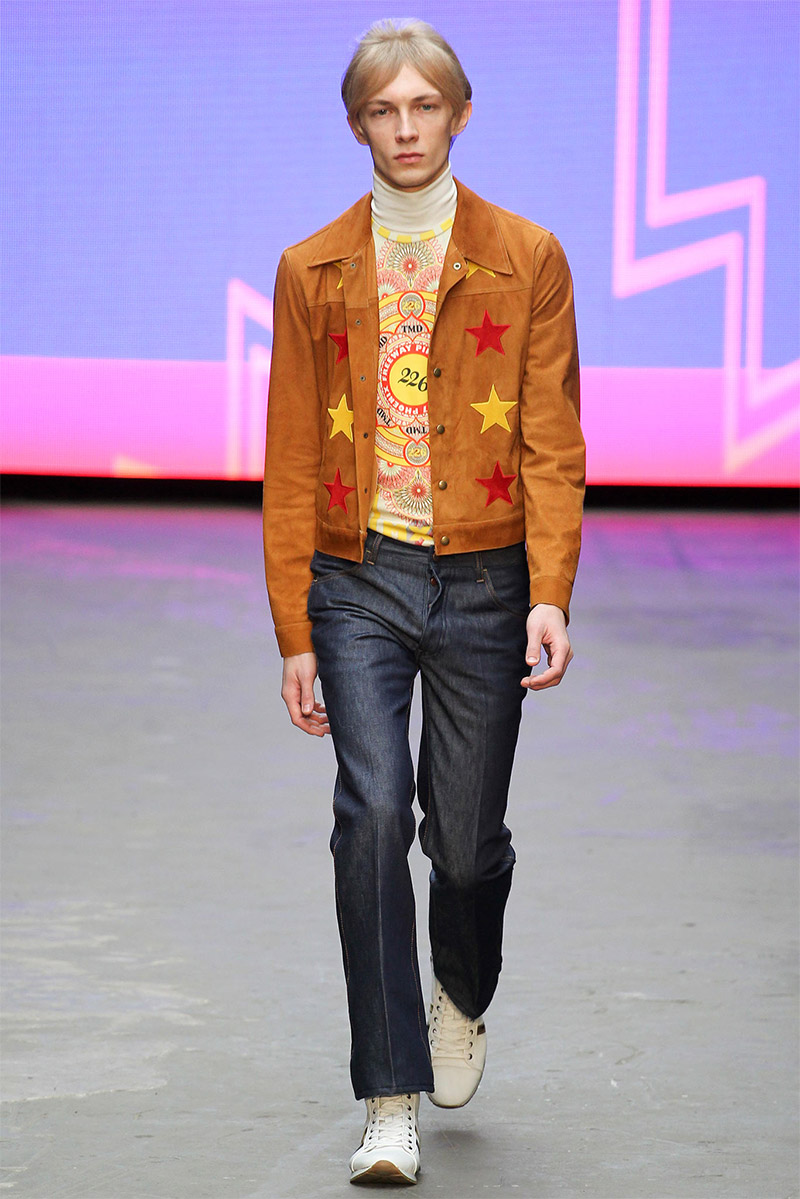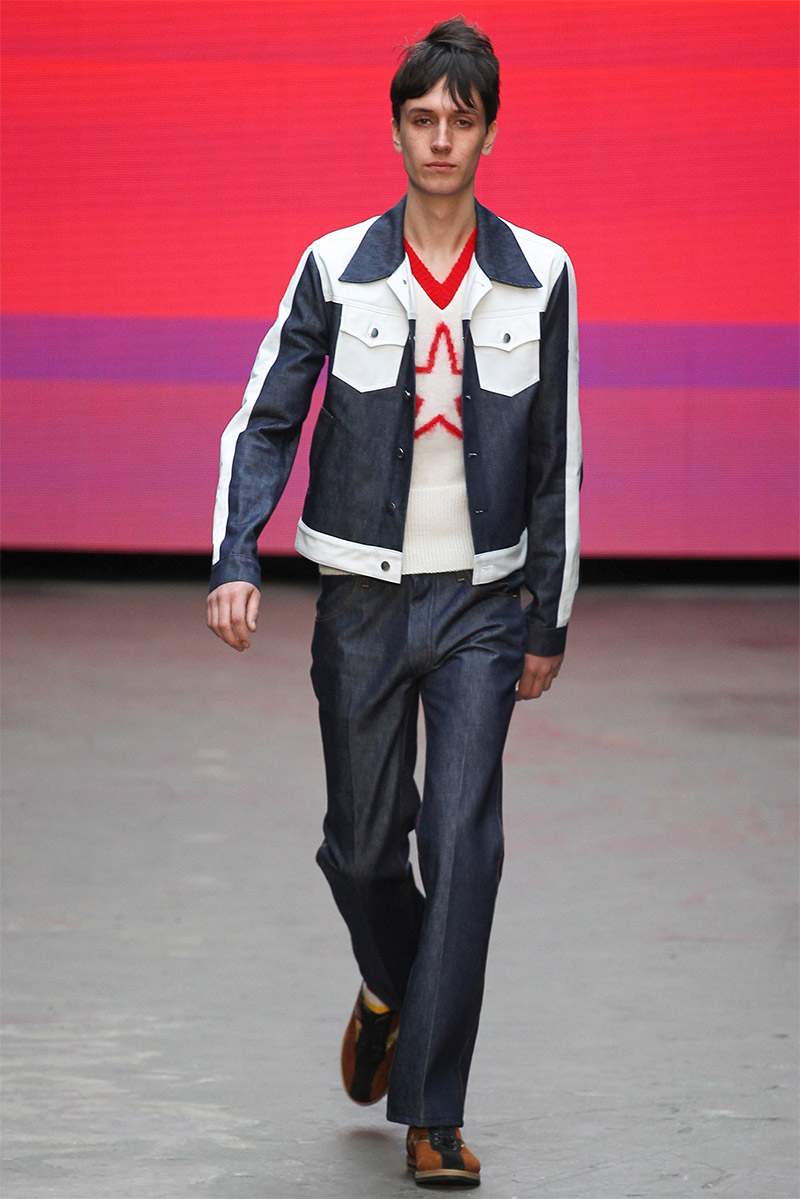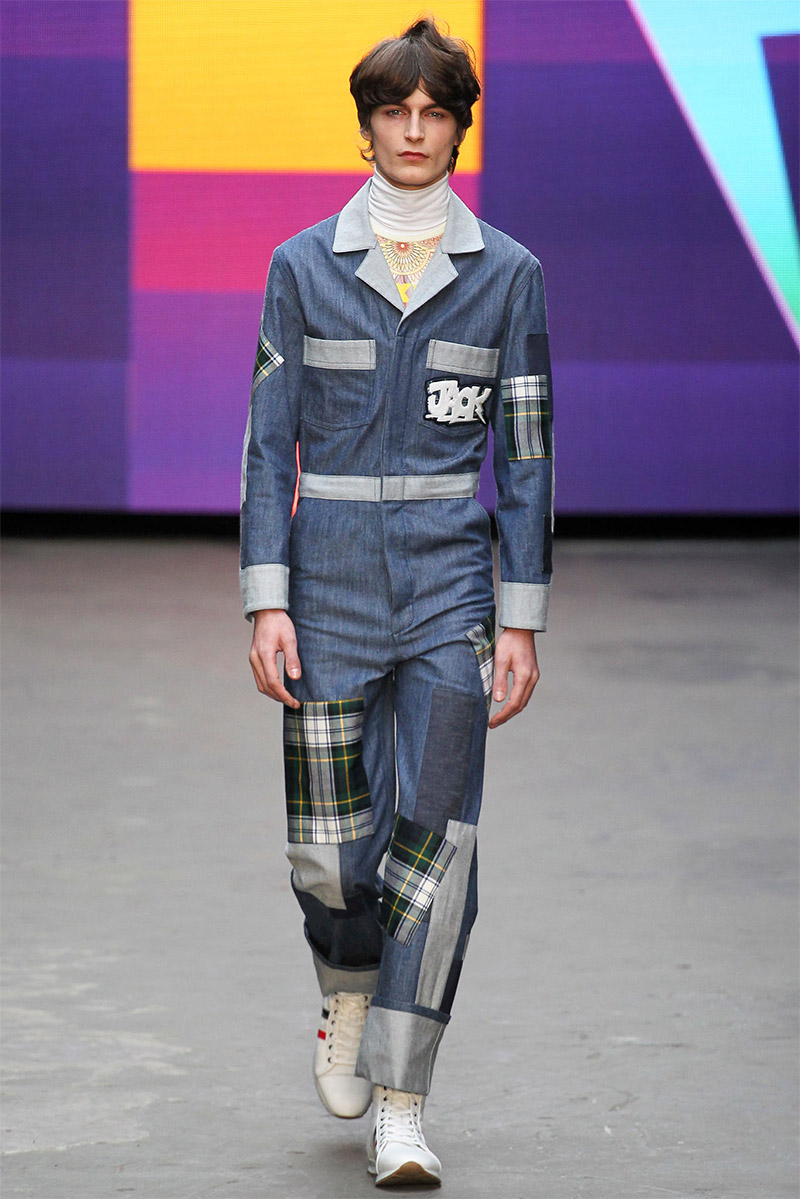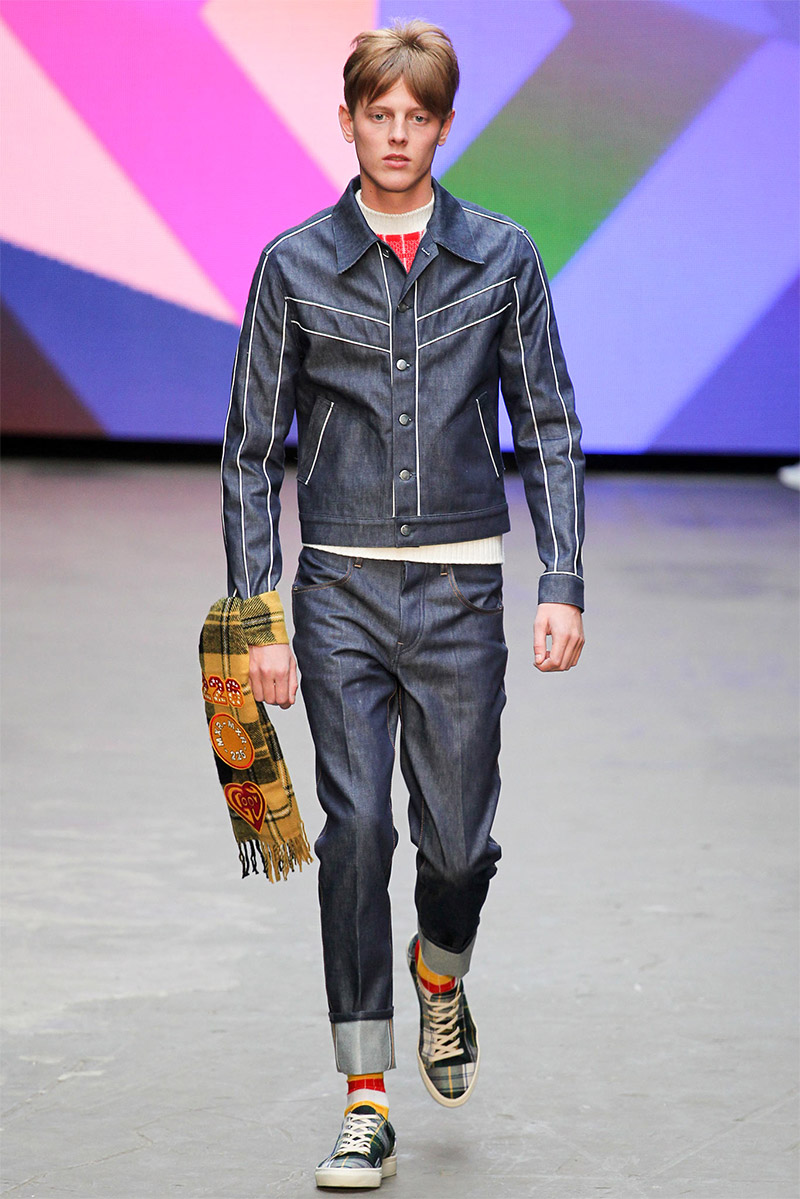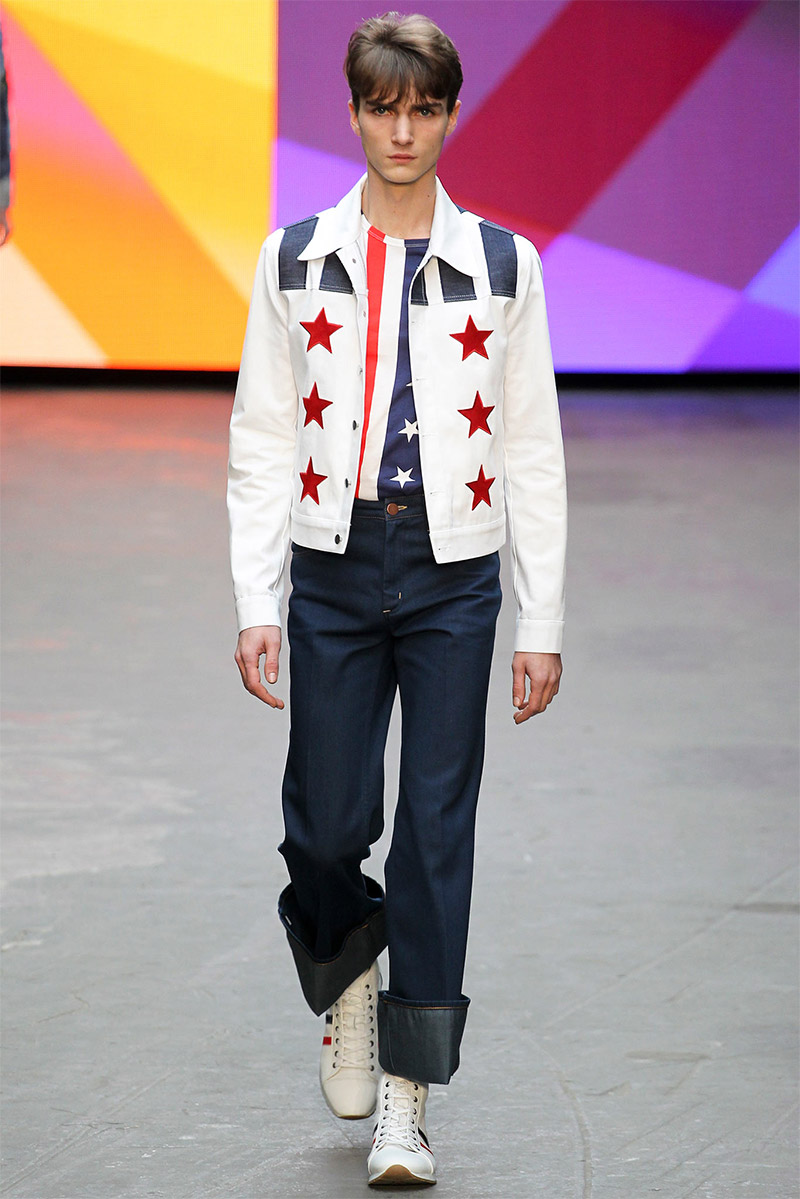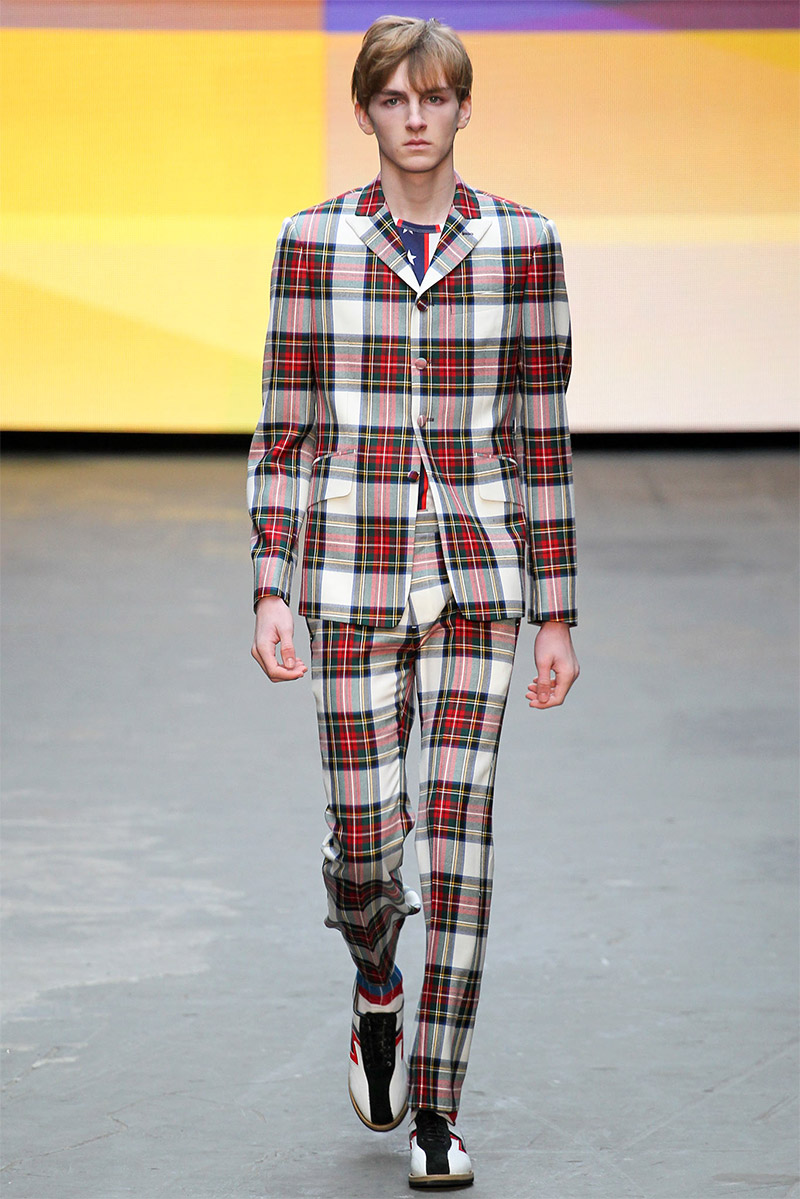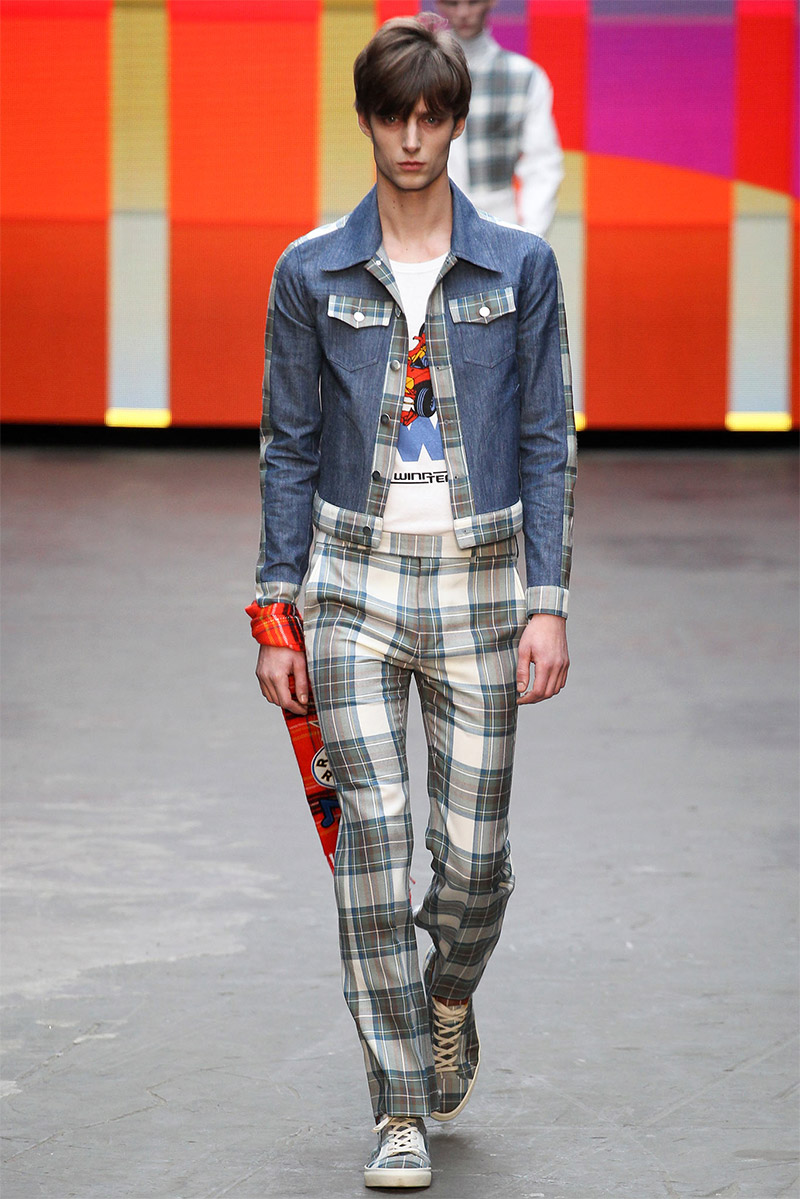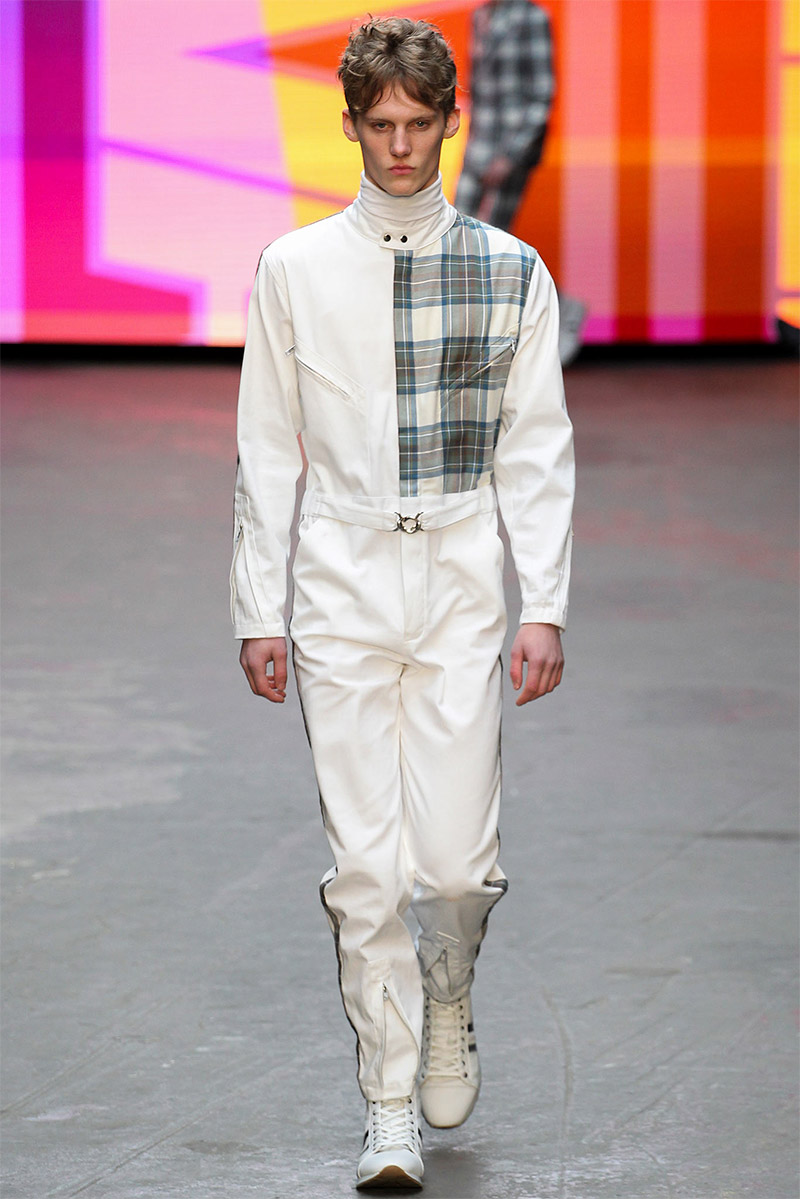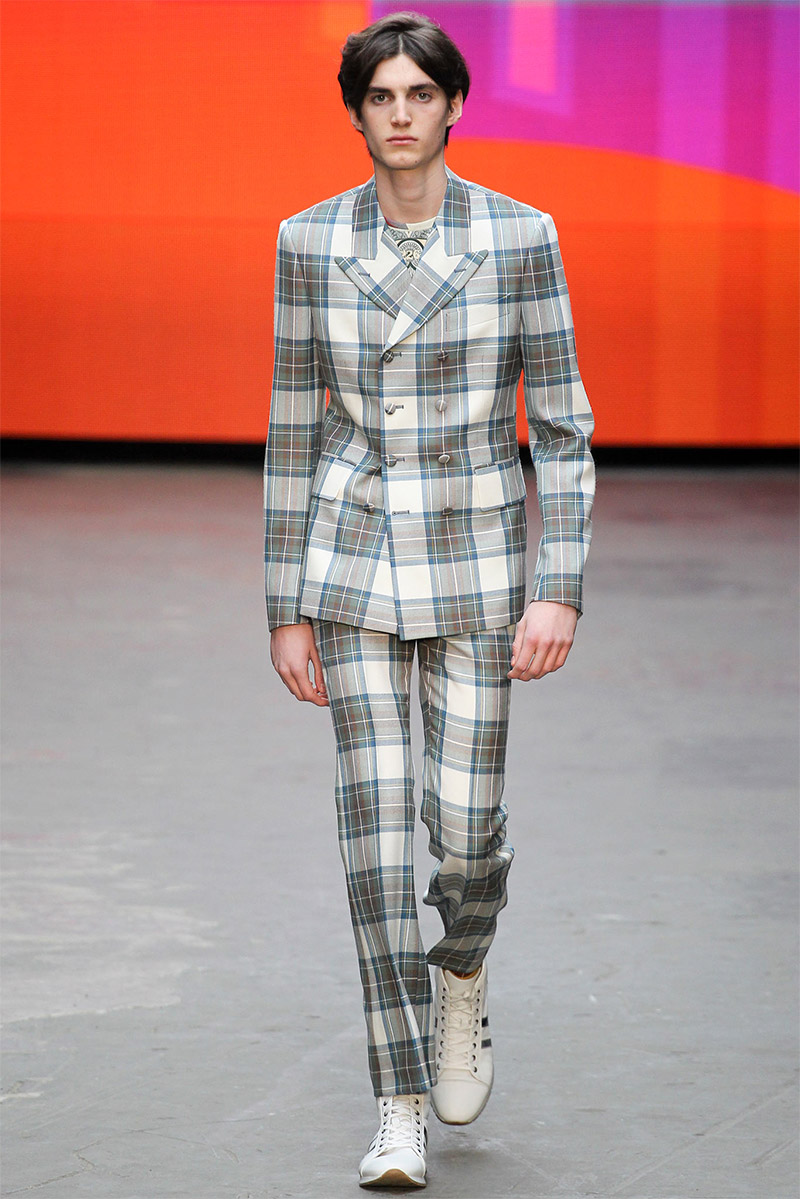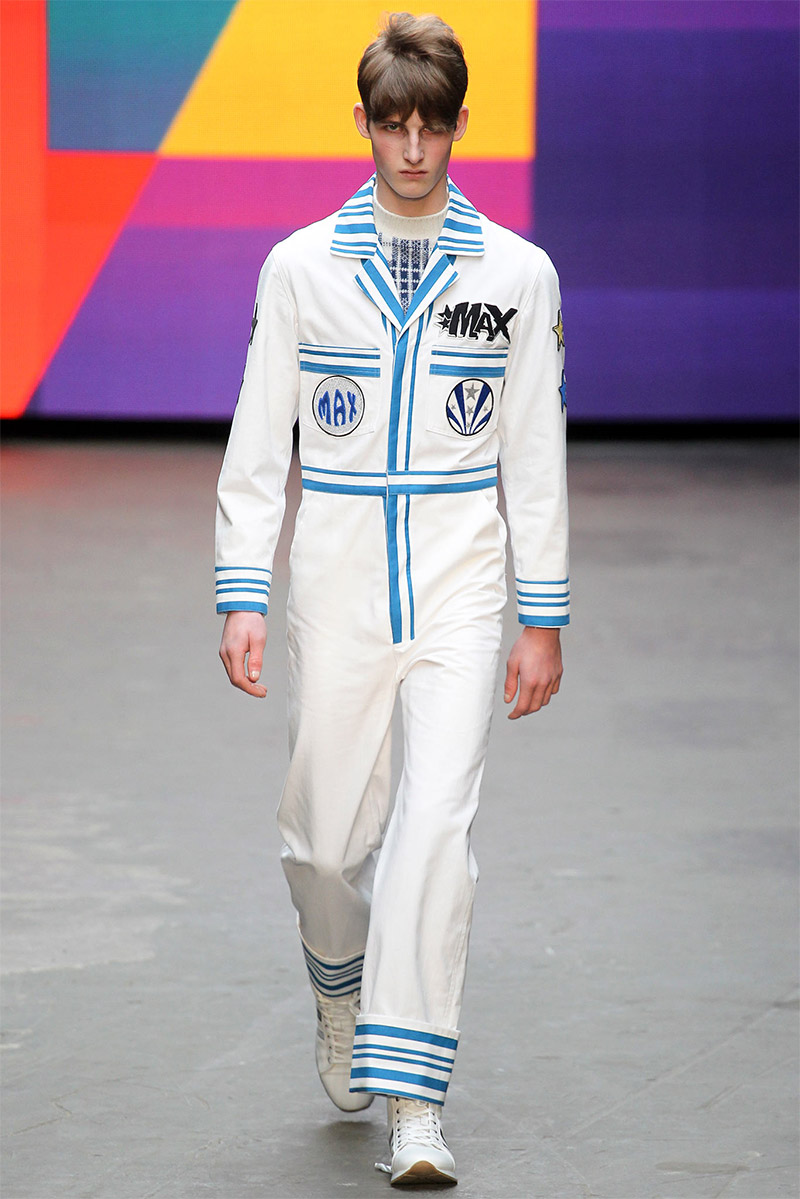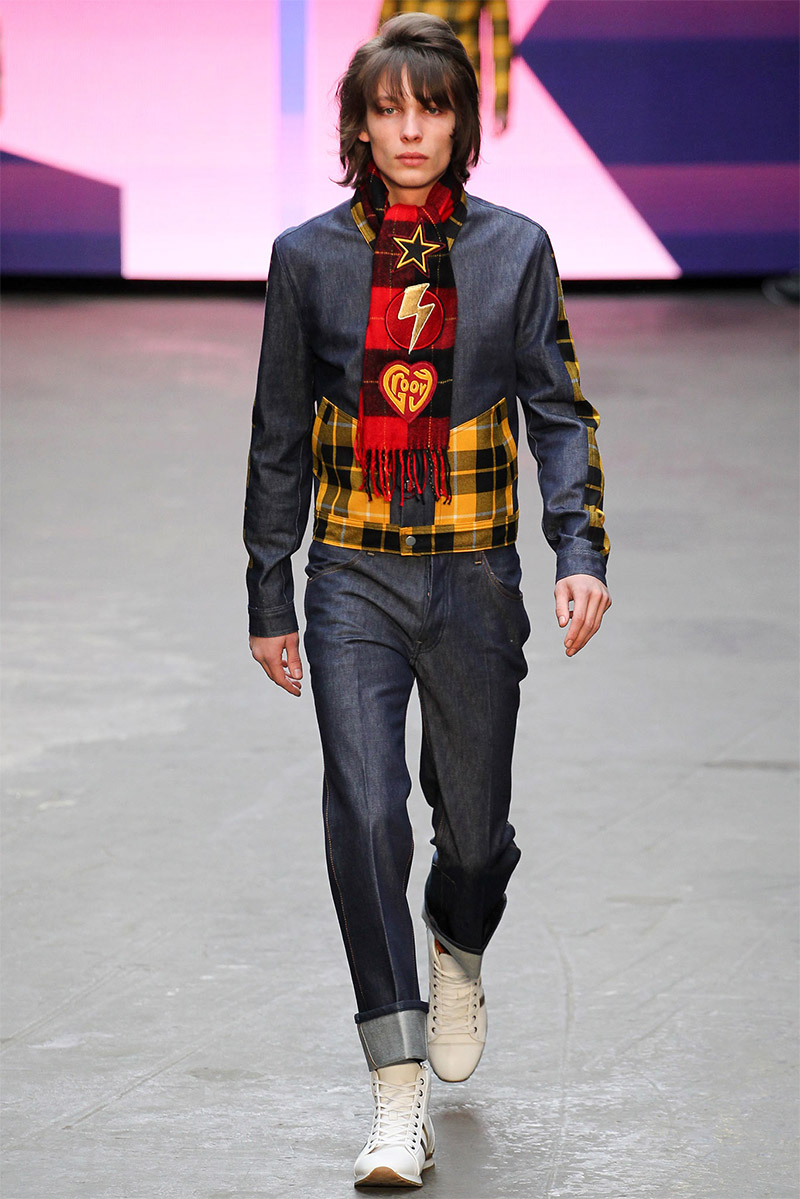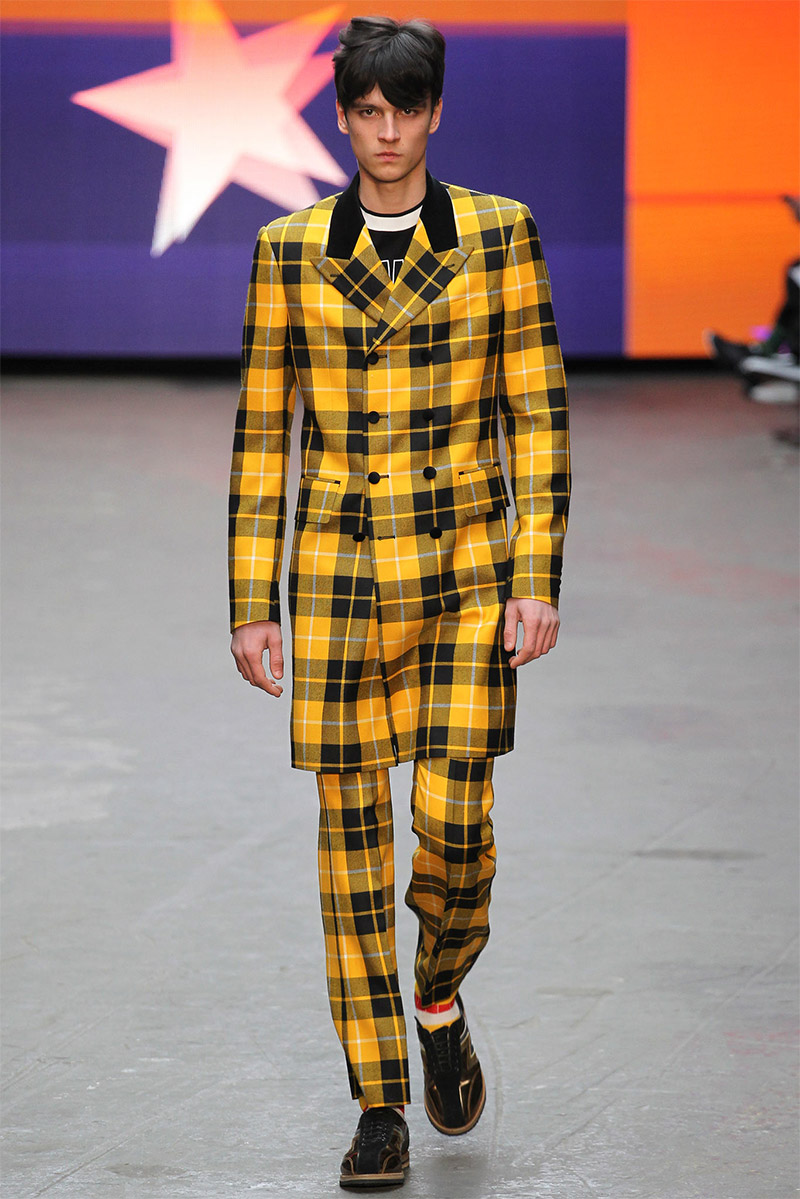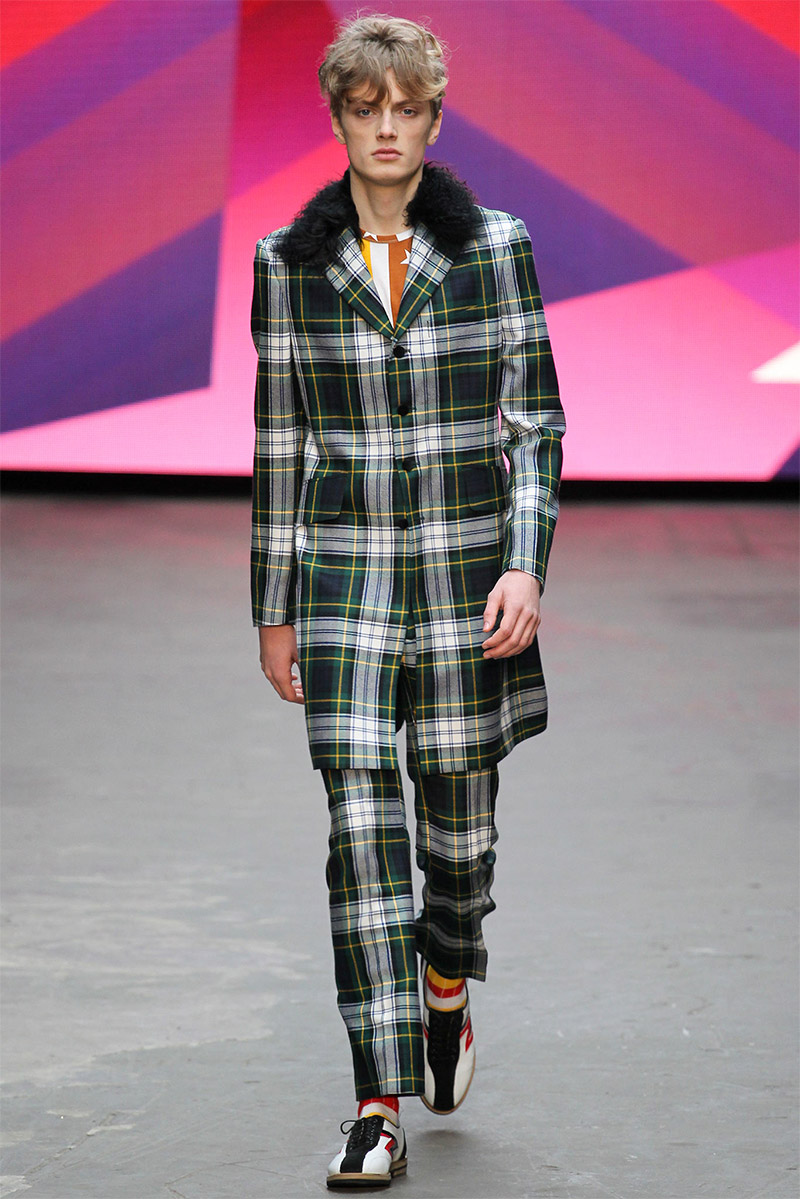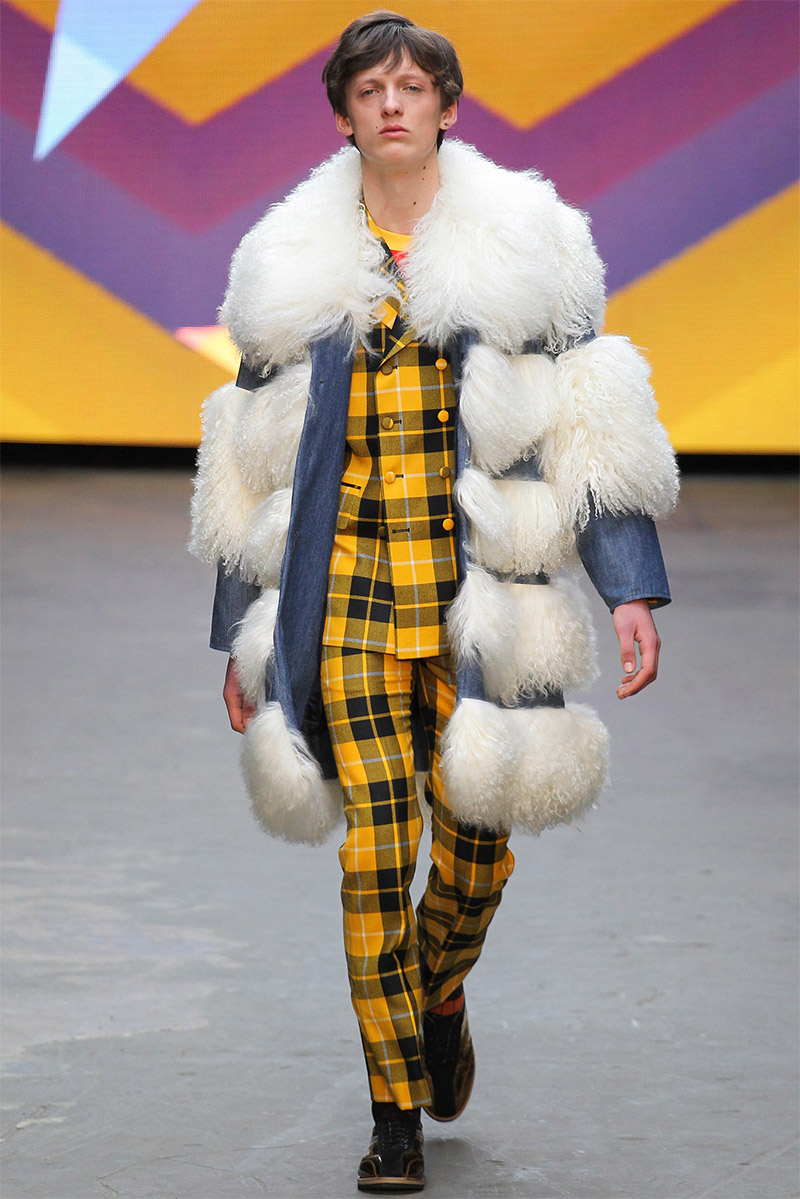 On the first day of London Collections: Men, Topman Design received the honour to be the opening show. At their 'TOPMAN Show Space' The Old Sorting Office Gordon Richardson's team presented a collection full of references to the '60s and '70s. The next few days their show space will be used for designers like Lee Roach, Oliver Spencer and Christopher Raeburn.
"Bombay City Rollers" was the title of Topman Design's Fall/Winter 2015 collection. Models were coming down the runway in tartan suits, western overalls, ombre mohair coats and shearling bombers while a – almost psychedelic – video by Natalia Stuyk strengthened the overall hippie feeling.
A "Rock & Roll", "Groovy", "Revolutionary" and "Rebellious" collection, as explained by the embroidered badges on this season's signature looks. Most significant were the American 1970s active wear inspired hip-huggers, leisure suits, track suits and flare jeans.
Only time will tell whether the metallic lightning bolts – a recurring element in the collection – and bowling shoes will mean a 'striking success' for the items that will filter down to Topman's stores on the high street.