Here is the amazing schedule for the Fall/Winter 2014 shows in Barcelona.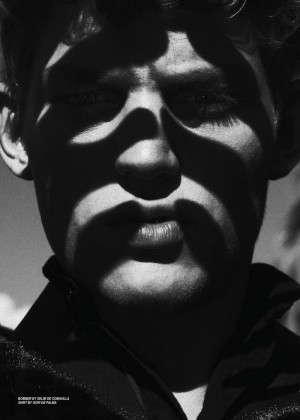 Sebastian Sauvé captured by Sebastian Troncoso and styled by Sofia Mariño with pieces from Selim de Somavilla, Gori de Palma, Josep Abril, Krizia Robustella and more, for the latest issue of Carbon… »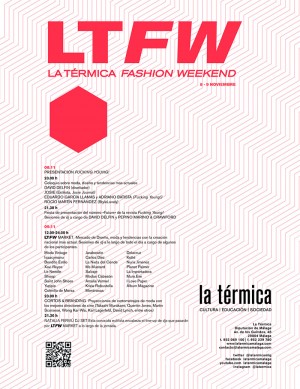 Fucking Young! presentará su nuevo número en la primera edición de La Térmica Fashion Weekend (LTFW) con una fiesta para celebrarlo por todo lo alto. Una mesa redonda con David Delfin, Josie, Eduardo García y Adriano Batista (los editores de Fucking Young!) y Rocio Martín (fundadora de Stylelovely) darán paso a… »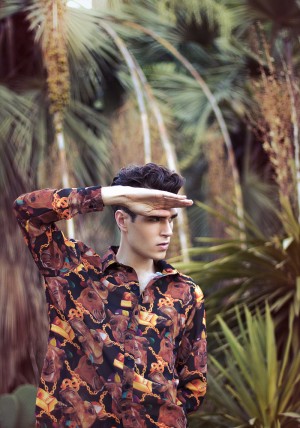 Oriol at Trend Models Management photographed by Marta Balastegui and styled by Jonathan León with pieces from Brain & Beast, El Colmillo de Morsa, Custo Barcelona, G-Star Raw, Fred Perry, Krizia Robustella and more,… »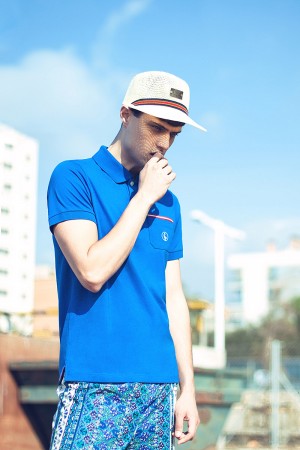 Danilo Thomaz Martins at SIGHT Models, photographed by Alicia Mess and styled by Sushi Pop with pieces from American Apparel, Krizia Robustella, Vans, El Ganso, Bernhard Willhelm and Flamingo, in exclusive for Fucking Young! Online.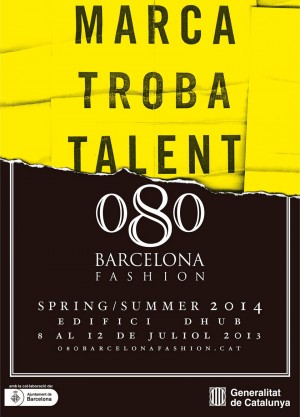 Here is the amazing schedule for the Spring/Summer 2014 shows in Barcelona.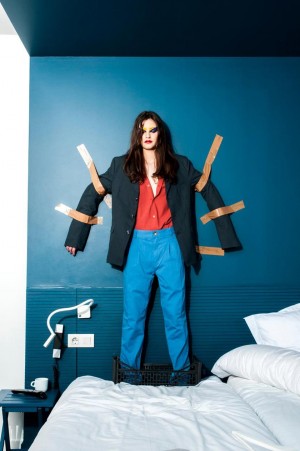 El próximo sábado 8 de junio, el Changing Room llega a Barcelona con una nueva y renovada edición. Nueva localización en el hotel Chic&Basic del Raval (Passatge Gutenberg, 7). Más espacio, más diseñadores, más actividades…
30 diseñadores invadirán las 27 habitaciones del hotel:… »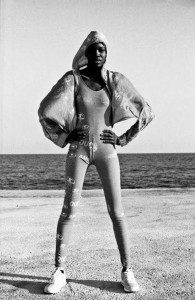 Una vez más, dejando de lado los rumores sobre su futuro, la plataforma 080 Barcelona Fashion vuelve a abrirse camino entre la moda independiente de autor. La ya inminente semana de la moda de Barcelona se celebrará del 12 al… »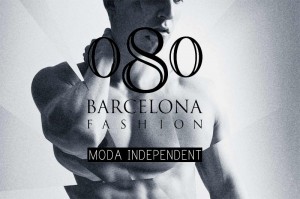 Tan solo quedan unos días. El próximo lunes comienza la nueva edición del 080 Barcelona Fashion, una plataforma a la que somos asiduos desde sus comienzos y que este año se traslada a la Barceloneta. Sus nuevas instalaciones… »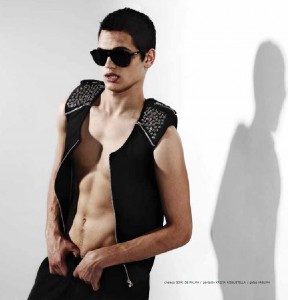 Editorial de Eduard Bonnin para el último número de OCI, con Oriol Robert y ropa de jovenes diseñadores como Gori de Palma, Cruzcastillo o Krizia Robustella.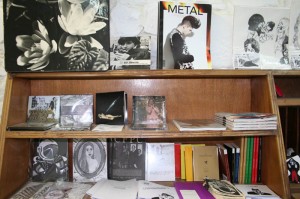 Nos encontramos la tienda Cruzcastillo en uno de los lugares más eclécticos de Barcelona, el Raval, un barrio donde afloran los estudios de artistas, los restaurantes de Kebabs, los bares más alternativos, las tiendas Vintage y los vendedores de cerveza… »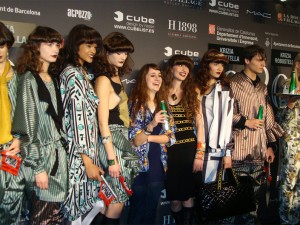 Dusseldorf Exhibition Centre / Del 7 al 9 de Febrero.
Design am Rhein, el concurso para jóvenes talentos europeos, en cuya edición anterior estuvieron presentes Jai iu Mes, Cortana y Martin Lamothe, este año una de las finalistas es… »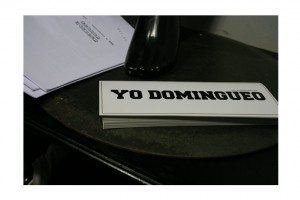 Mezcla de estilos en la tienda de la diseñadora holandesa/catalana Krizia Robustella.
Con su "Sport Deluxe" y su "Lujo deportivo", Krizia se ha instalado en pleno centro de Barcelona, situando su tienda a escasos metros del emblemático Portal de l'Angel.
Empezó en… »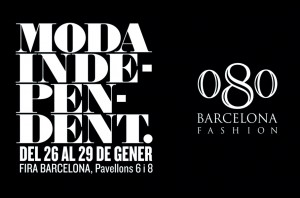 Desde su edición piloto celebrada en julio de 2007, el 080 Barcelona Fashion ha ido creciendo. En las cuatro ediciones siguientes se ha consolidado como la pasarela de las nuevas tendencias catalanas e internacionales.
Esta quinta edición, que se celebra… »