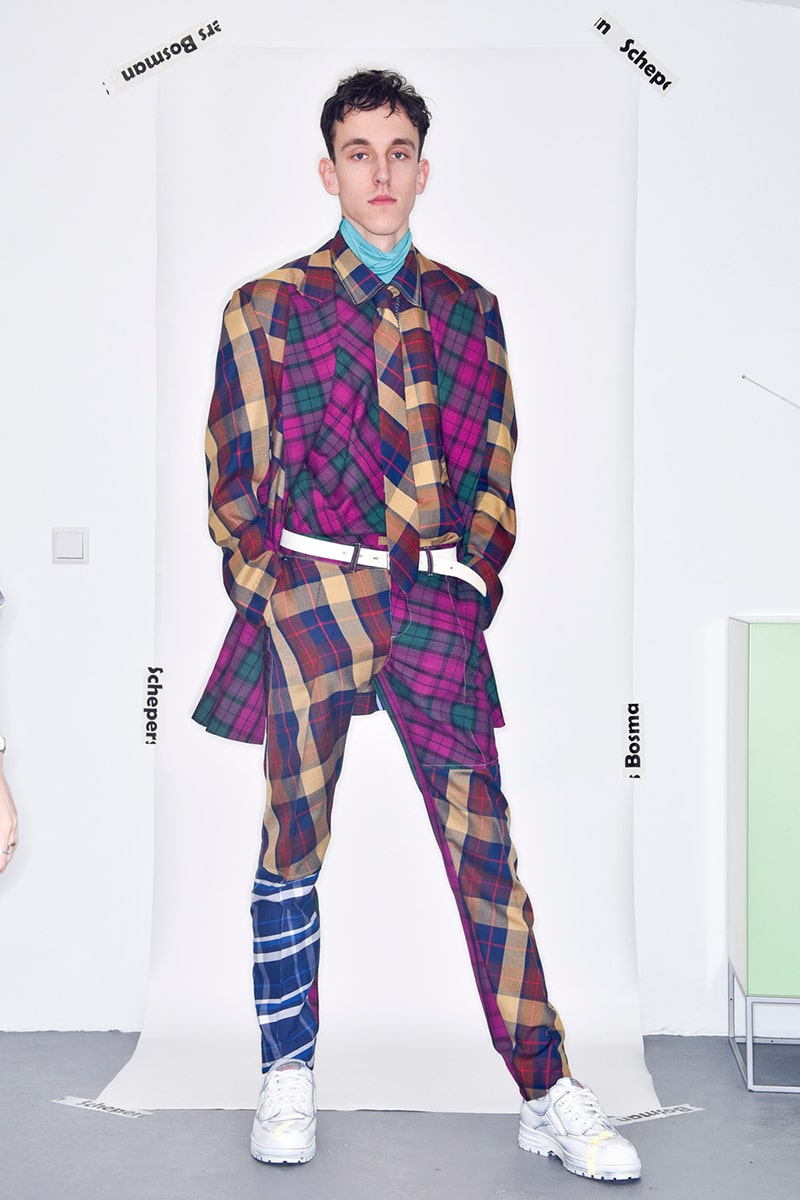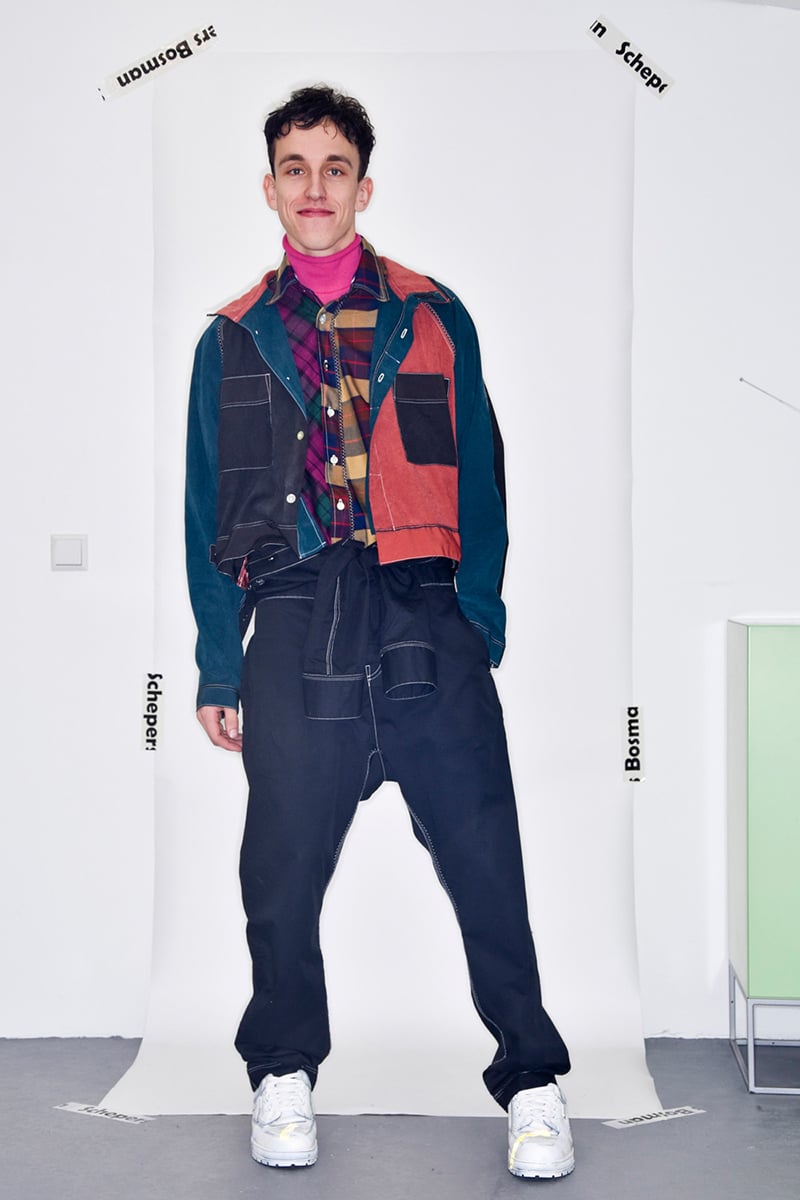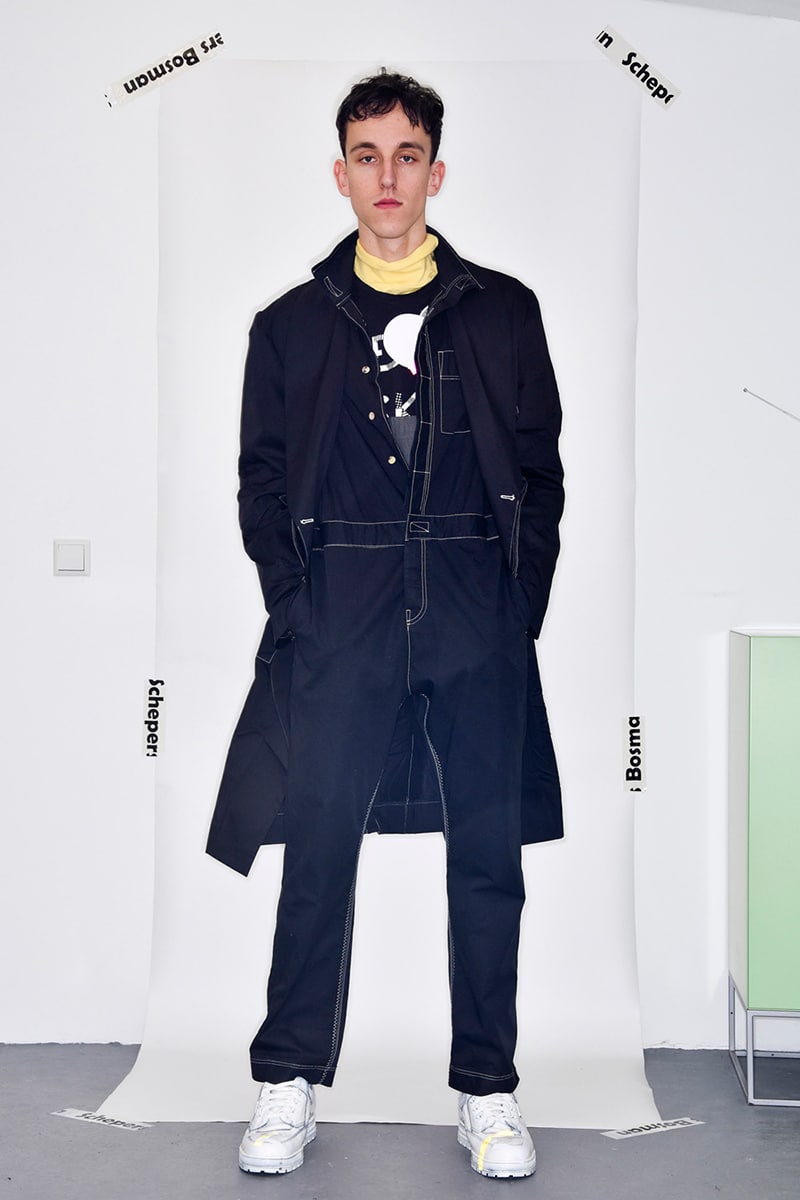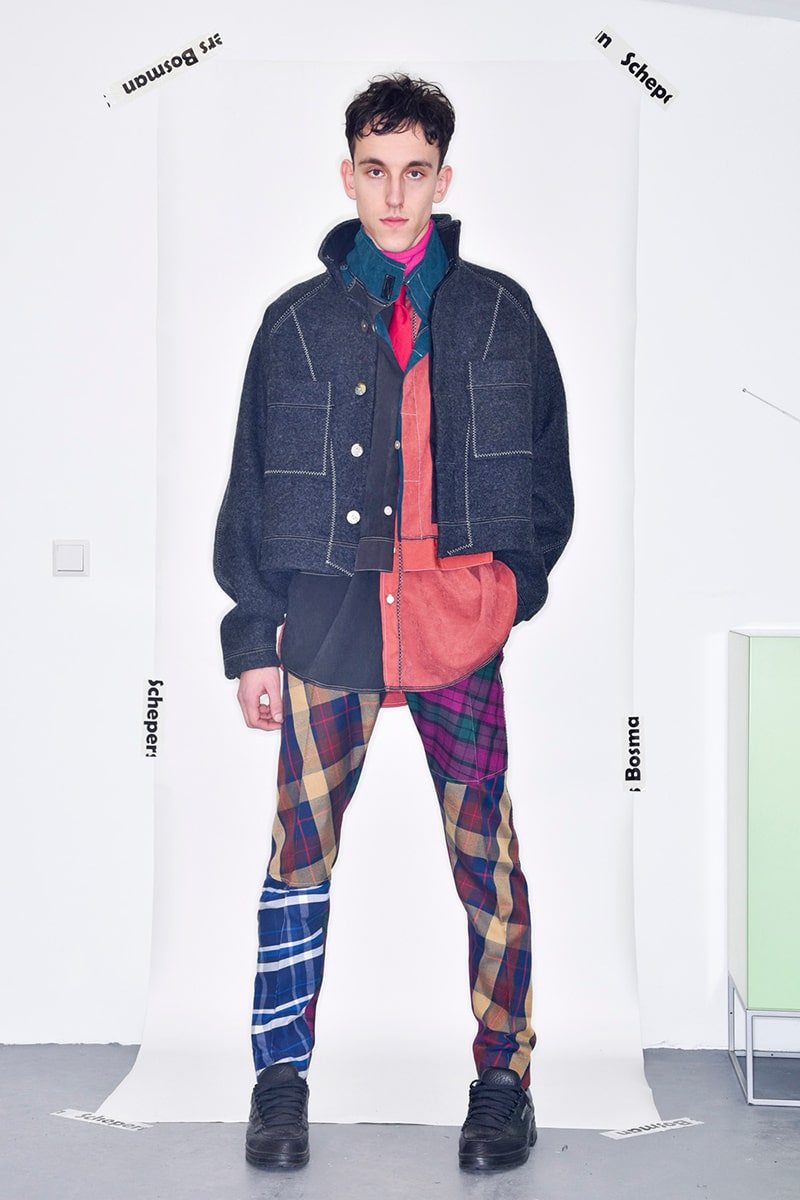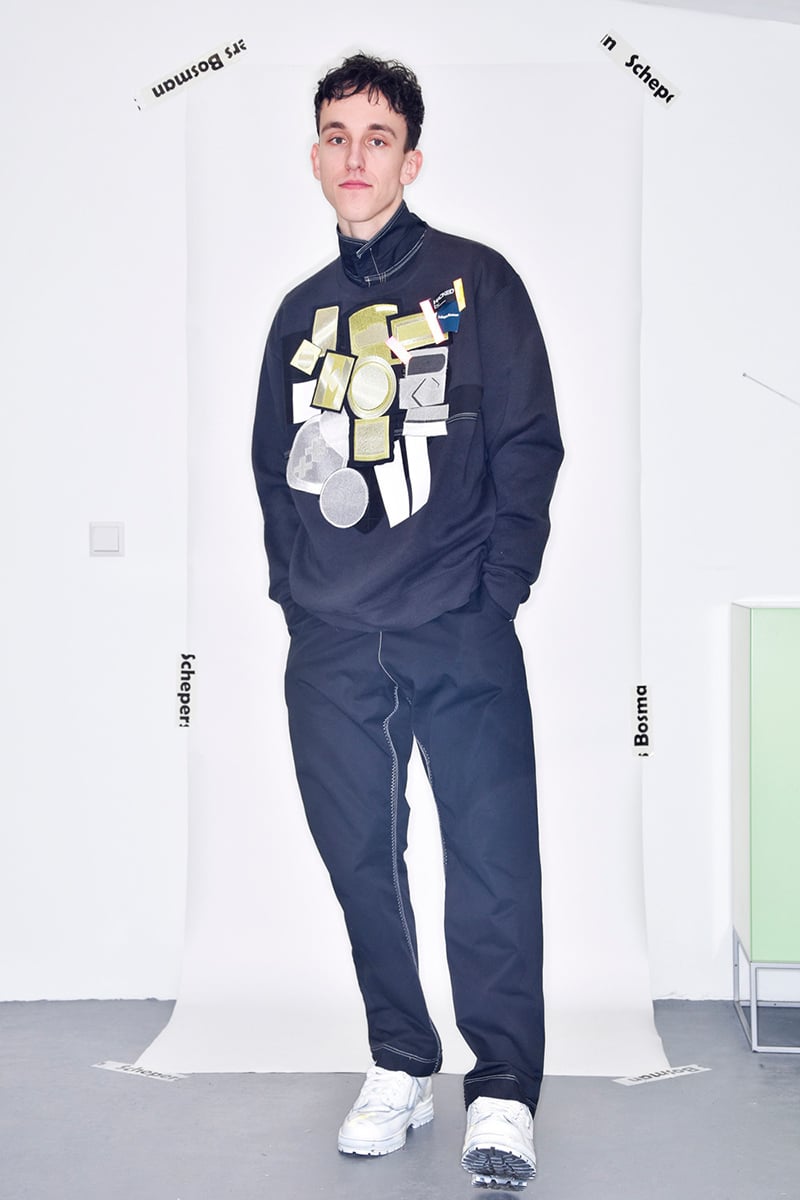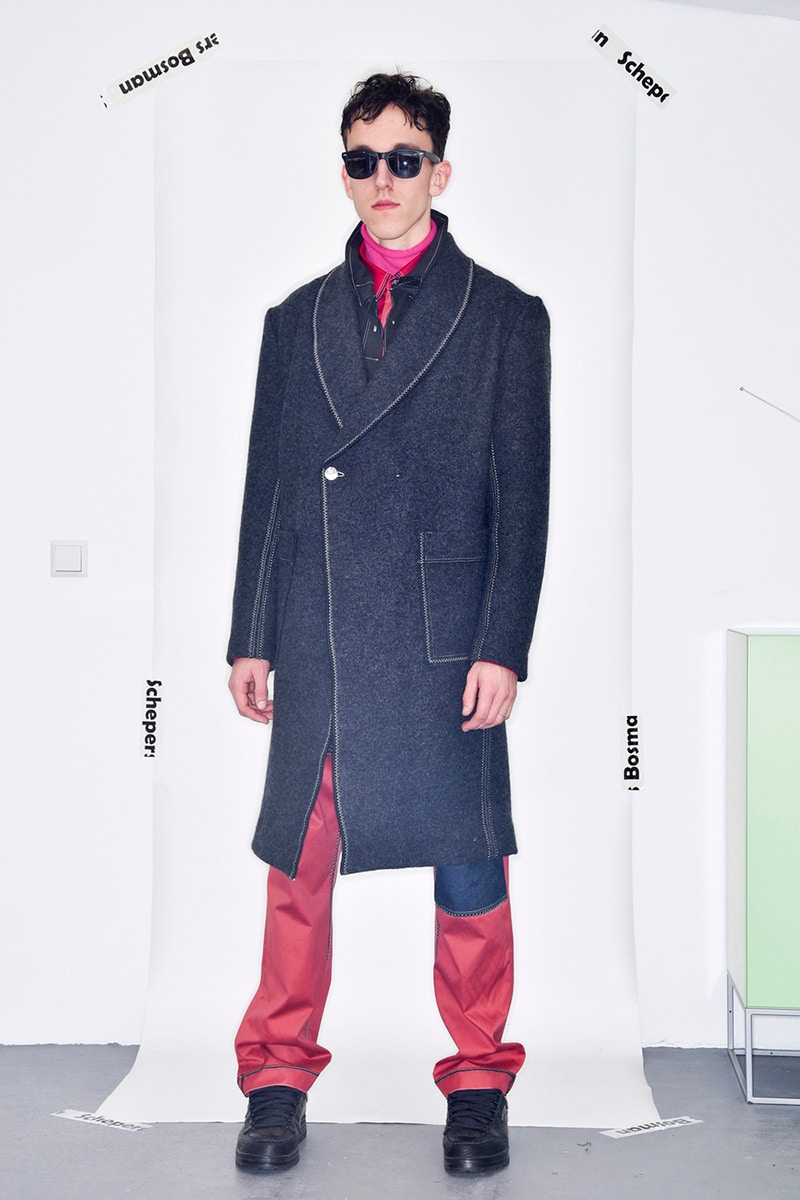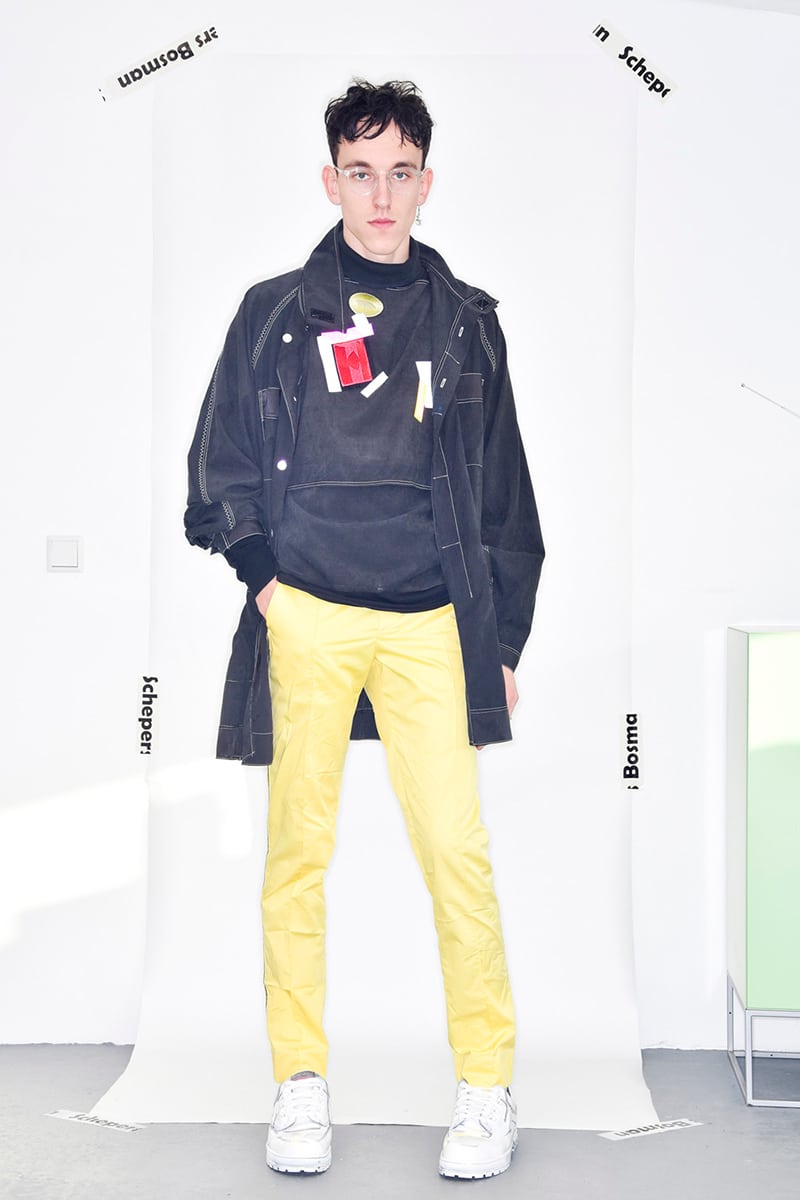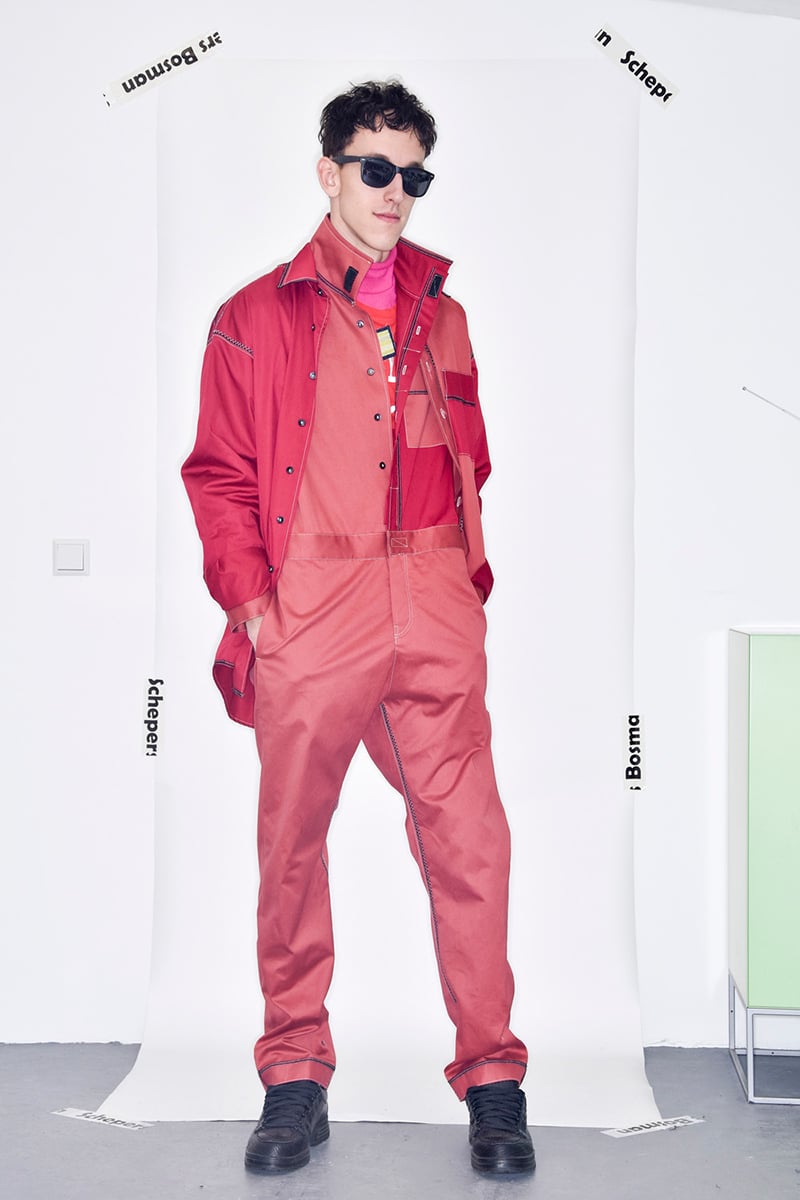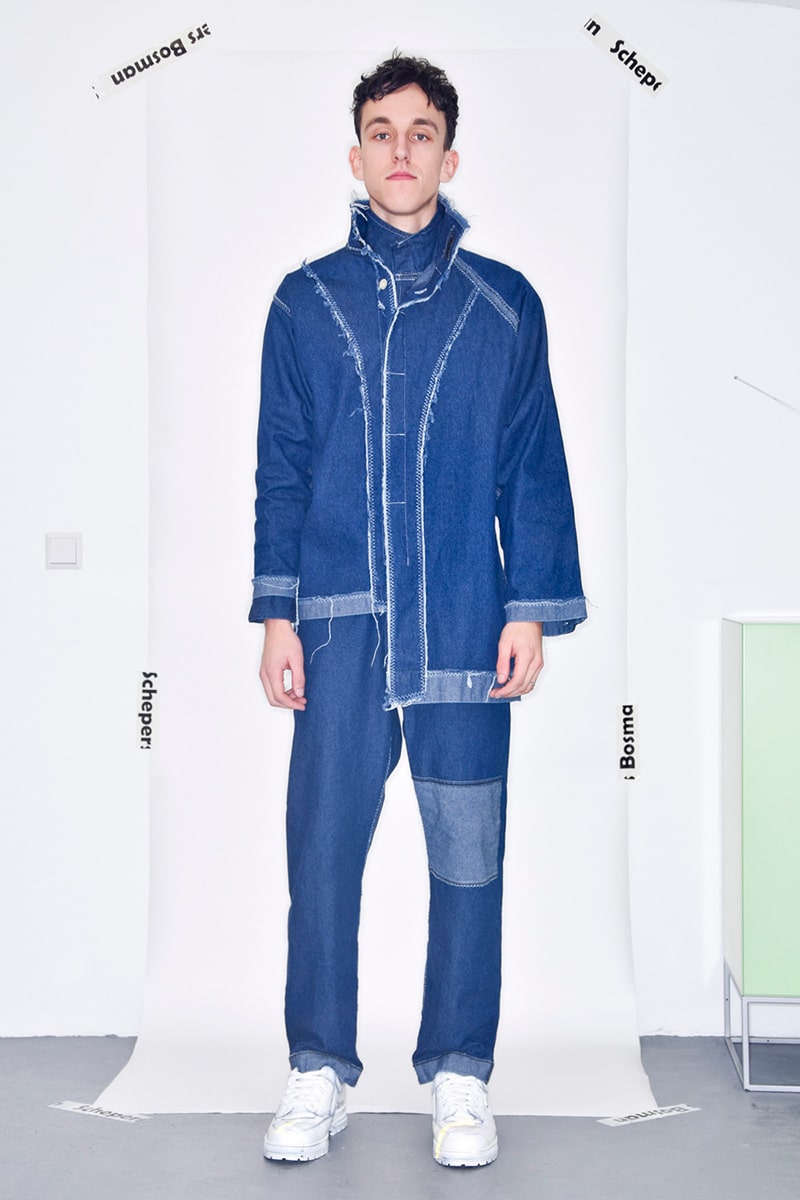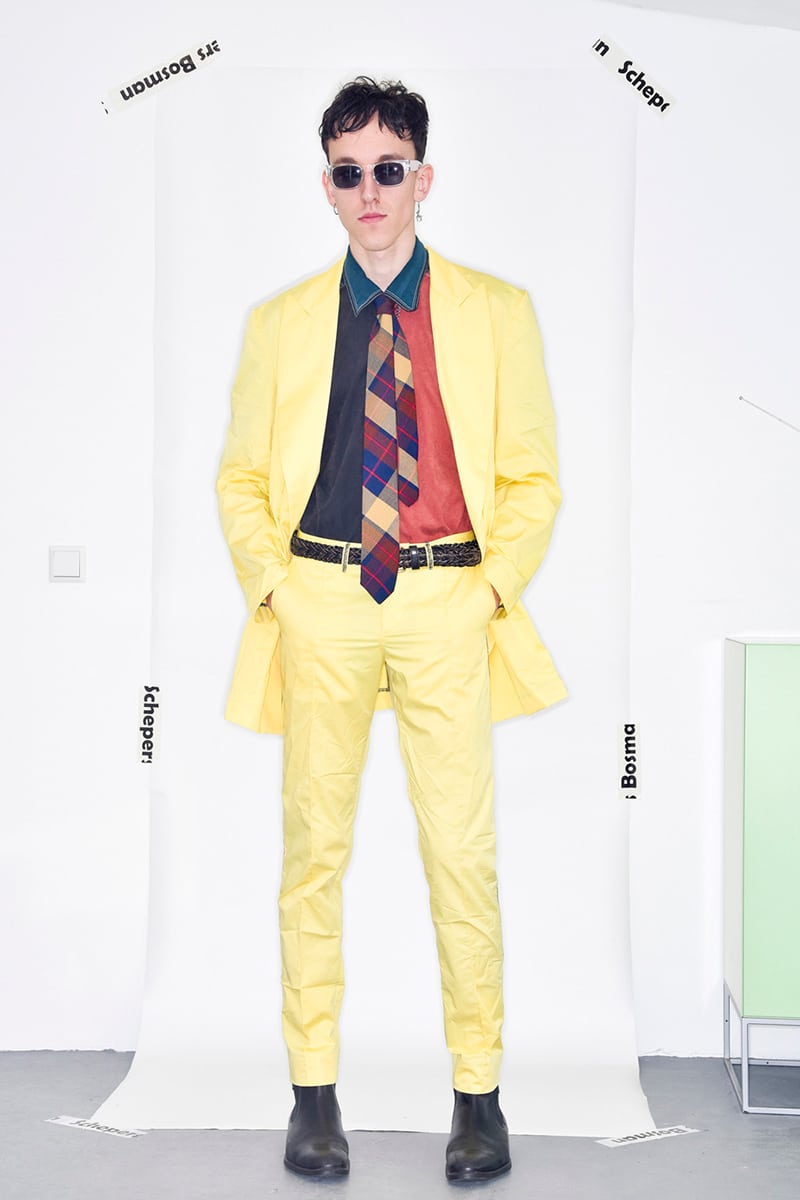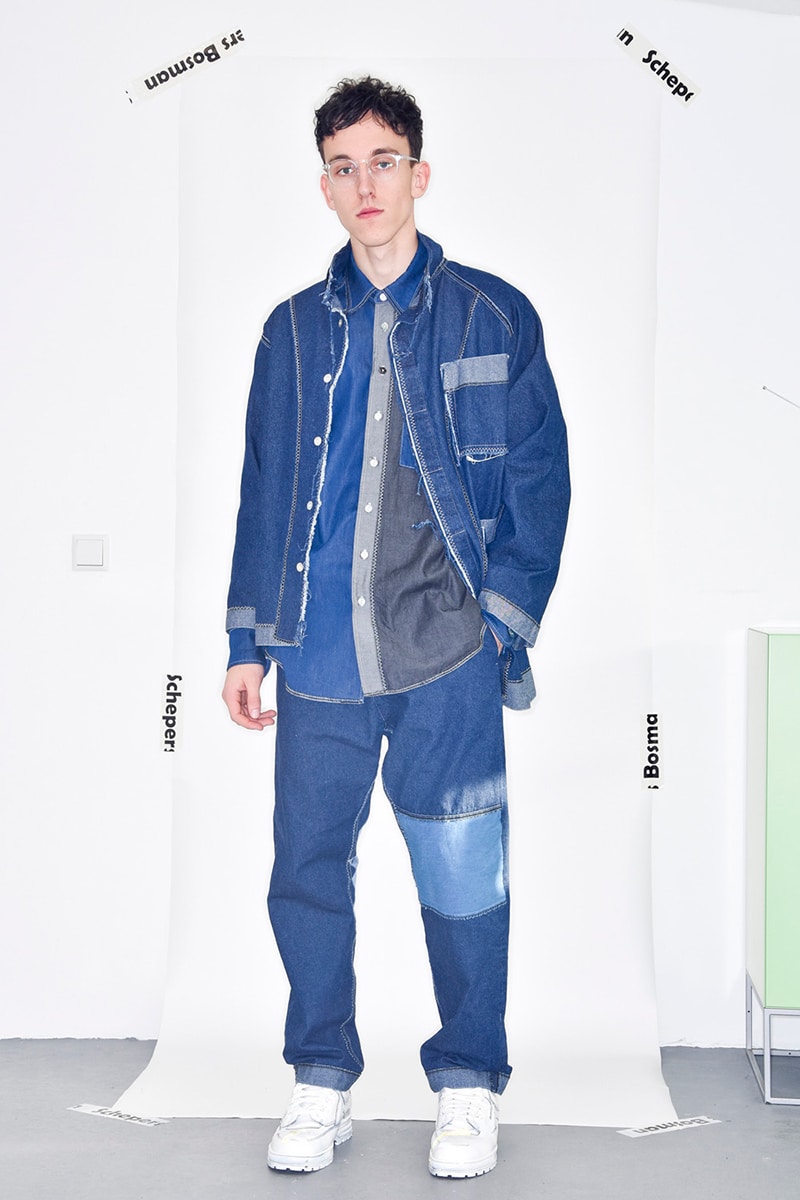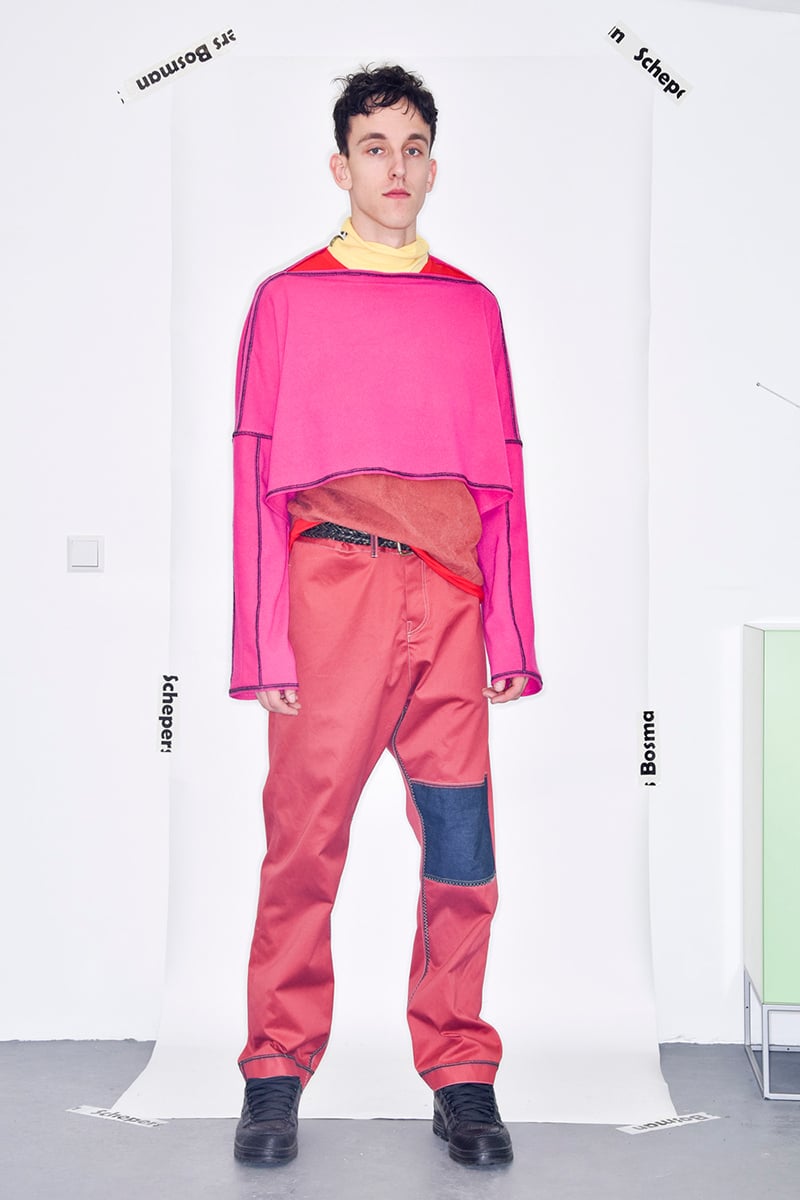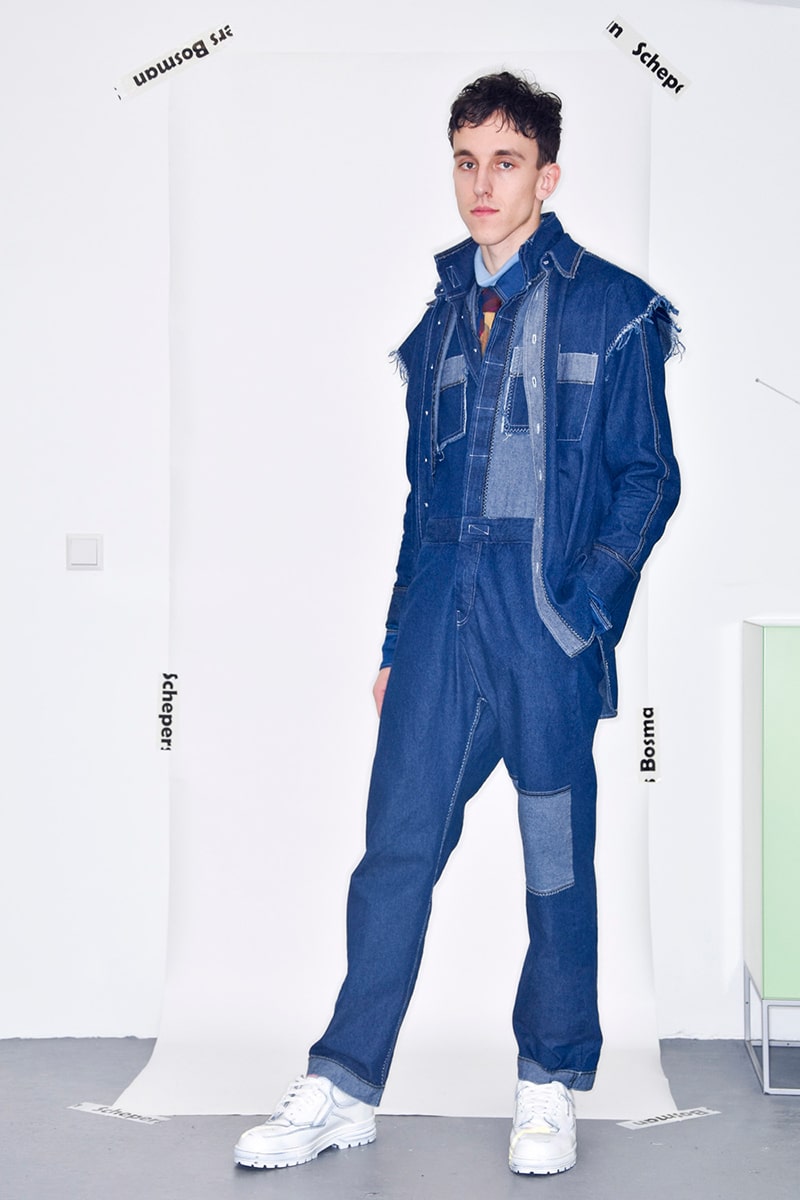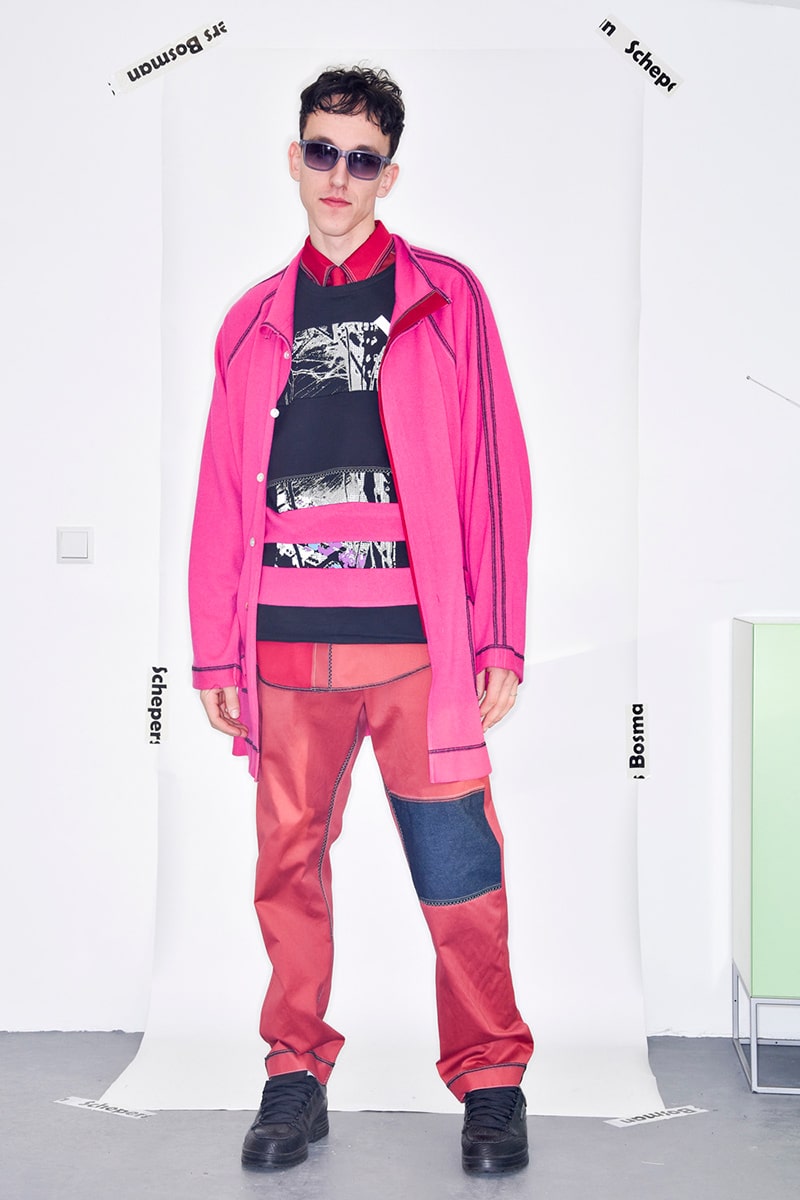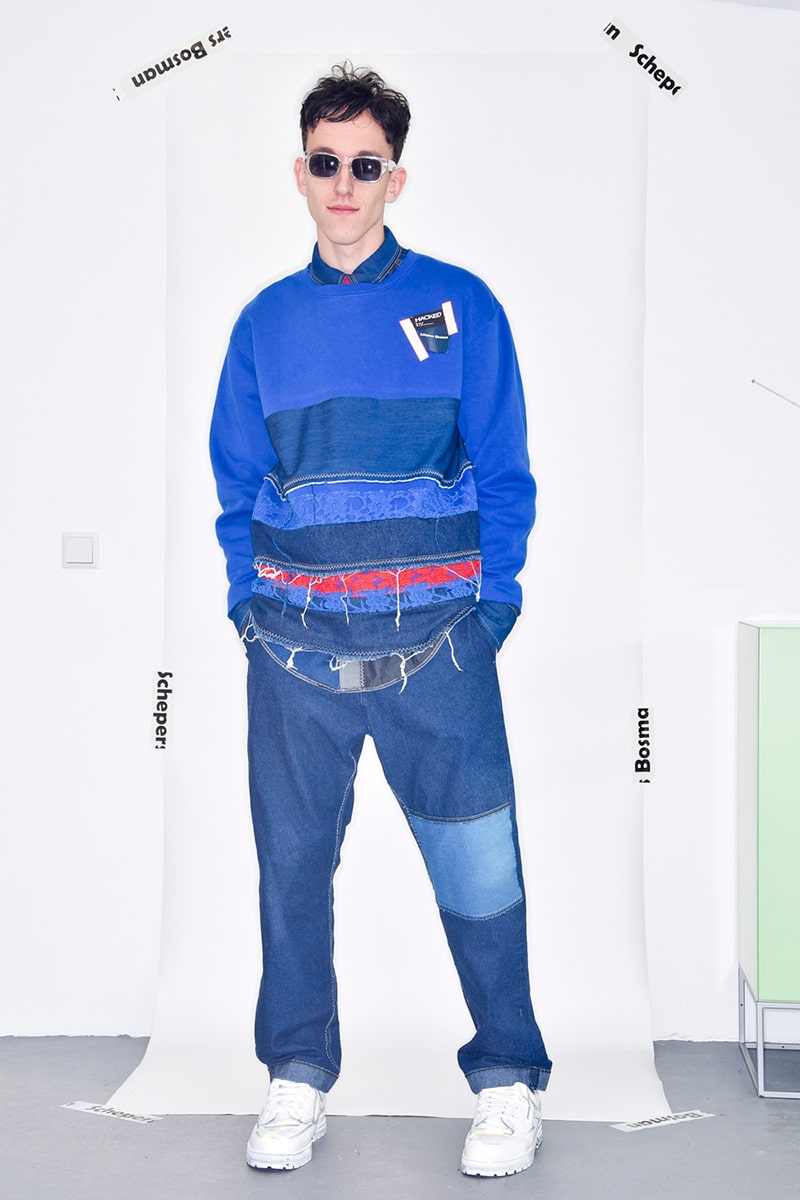 Schepers Bosman has built a strong community of music bands that are both at the heart of the inspiration and motivation for the design and purpose of the brand. For the new collection, they have opened up their brand to a two-way conversation with their network. For FW20 this resulted in a collection of 'workwear with show aesthetics', where attitude is as important as the design of the garments. Every garment is directly related to a musician.
"We re-designed workwear, suits, and uniformity. Stagewear is at the core of our brand."
The collection is created with a DIY mentality, using raw collage and patchworking techniques, manual and mechanical embroidery and handmade vinyl prints. Embroidery and patchworks are inspired by merchandise stickers and taped graphics on music gear.