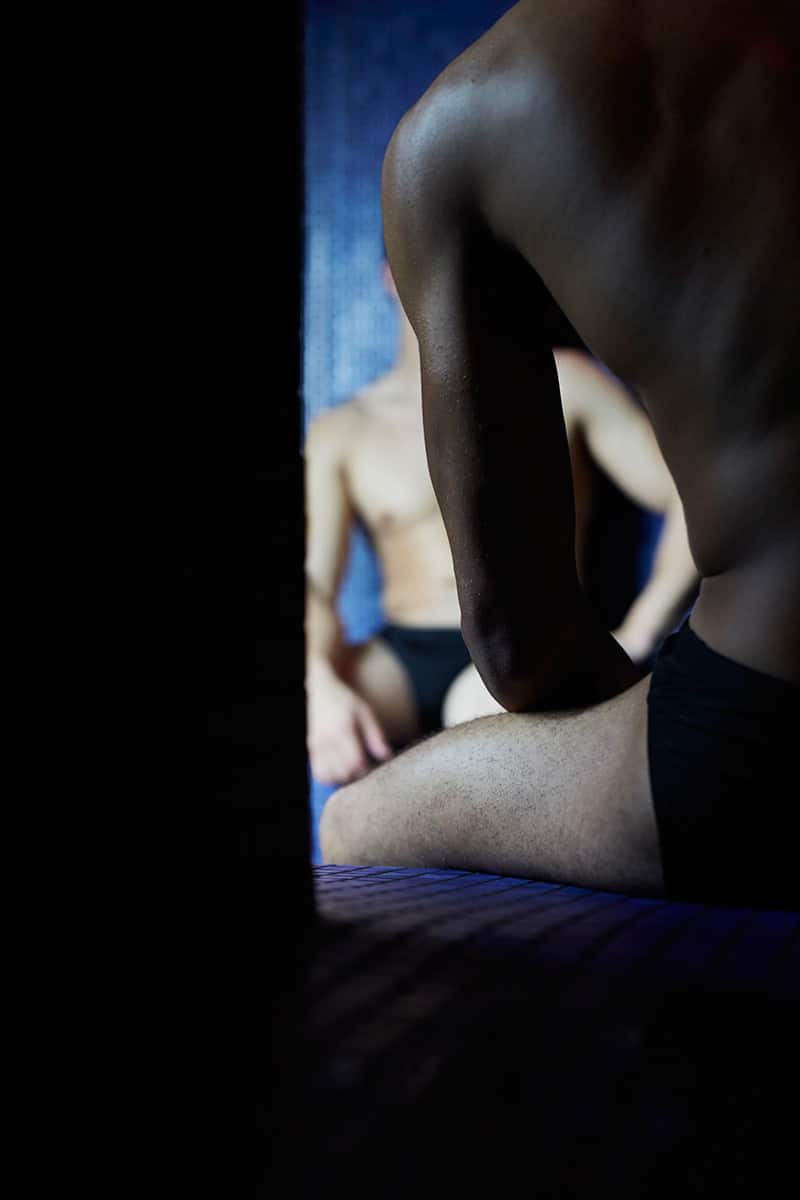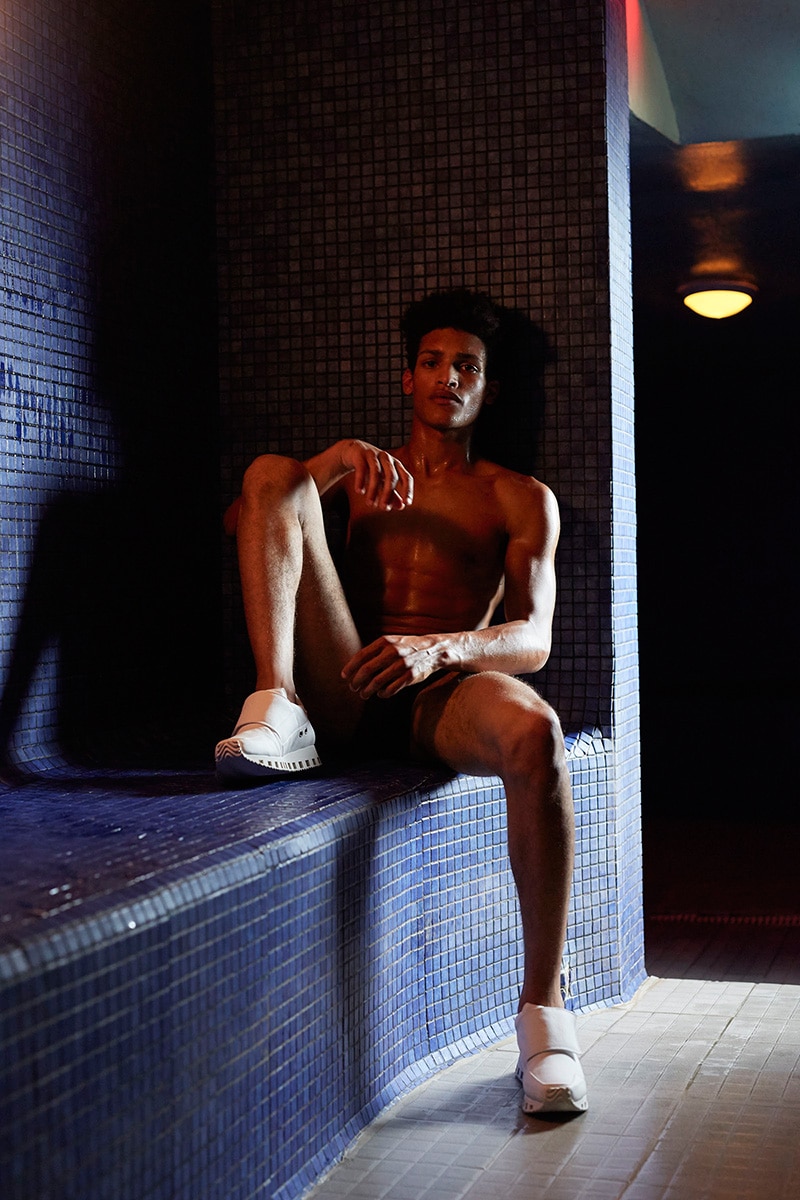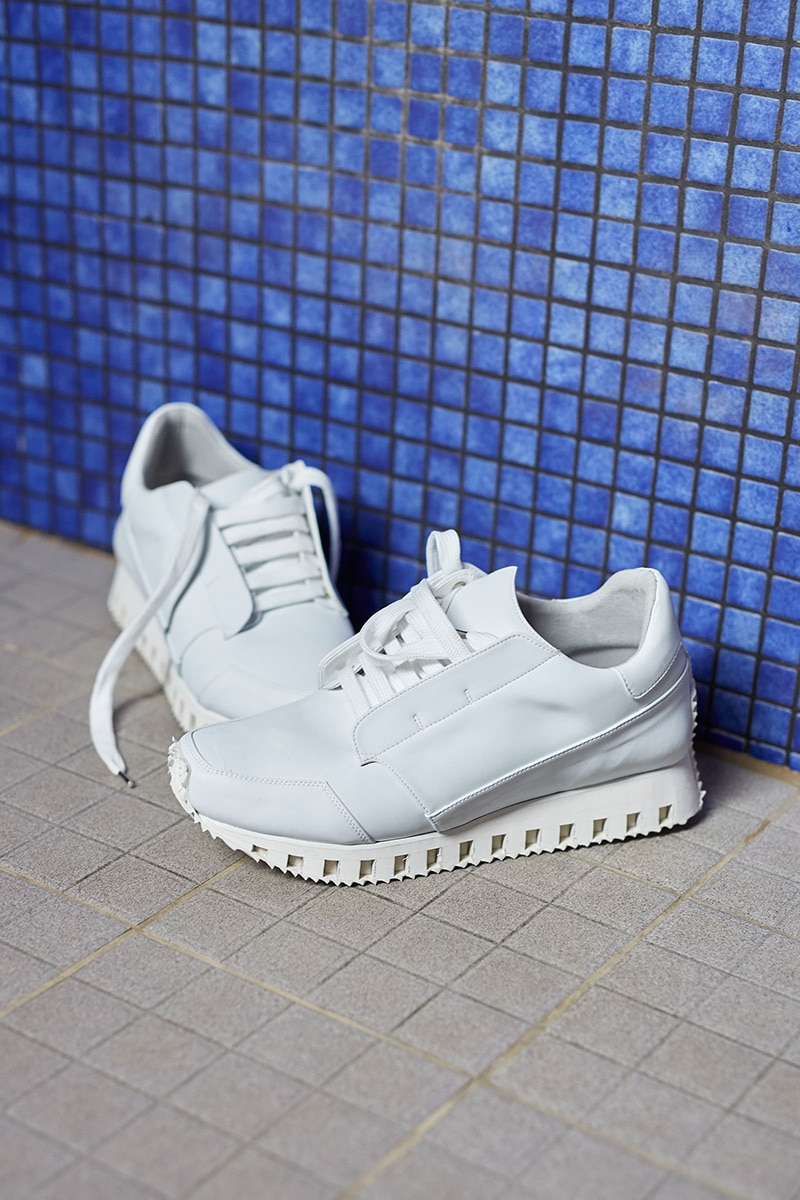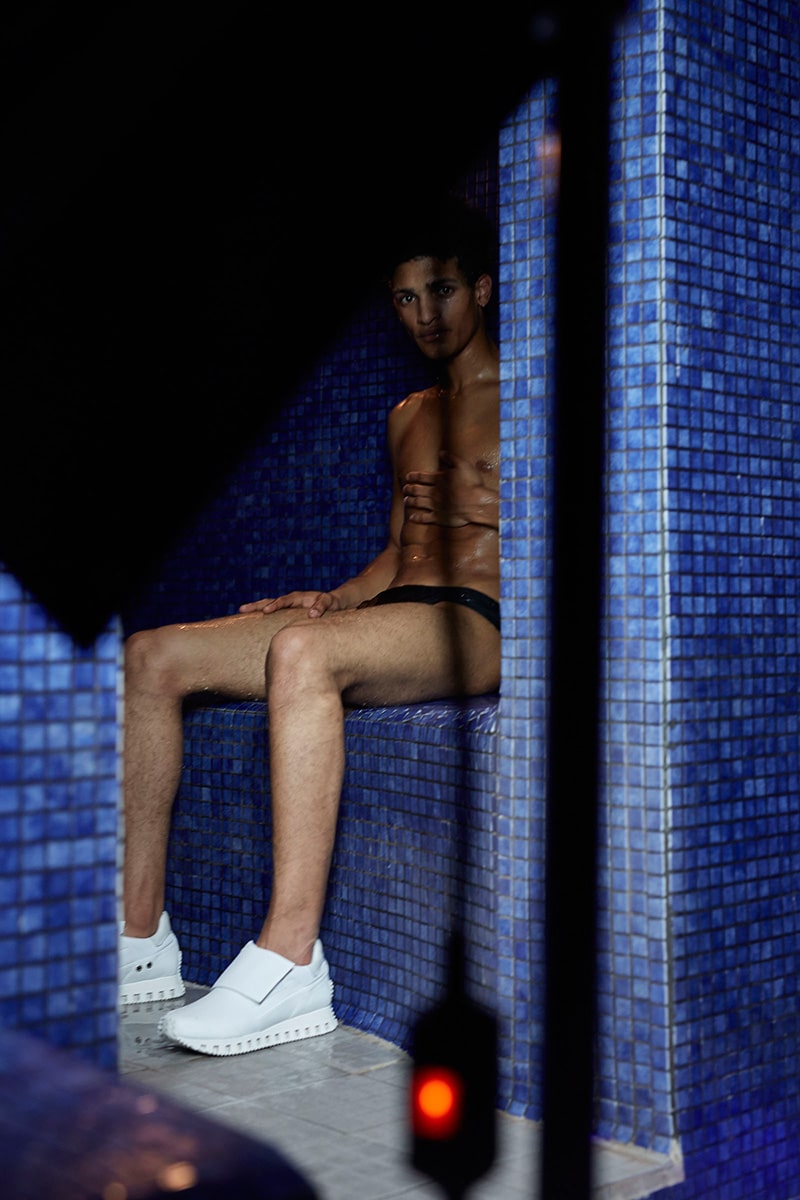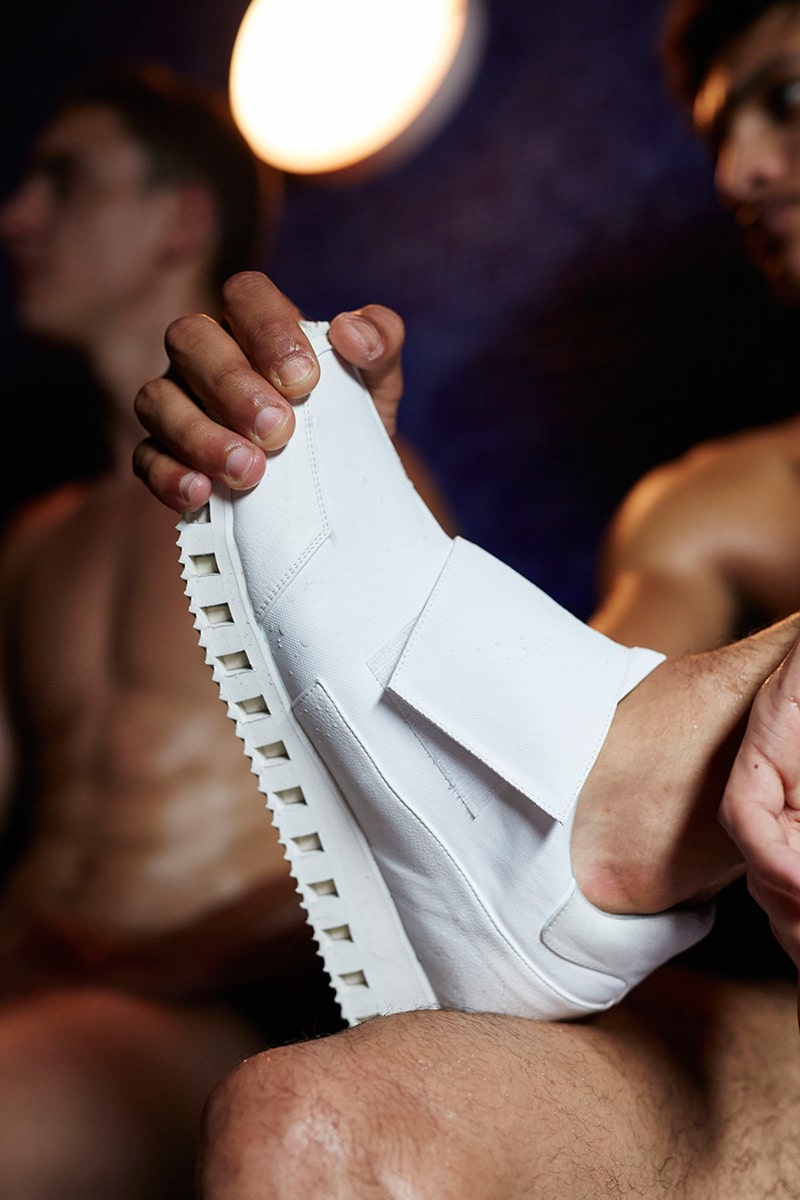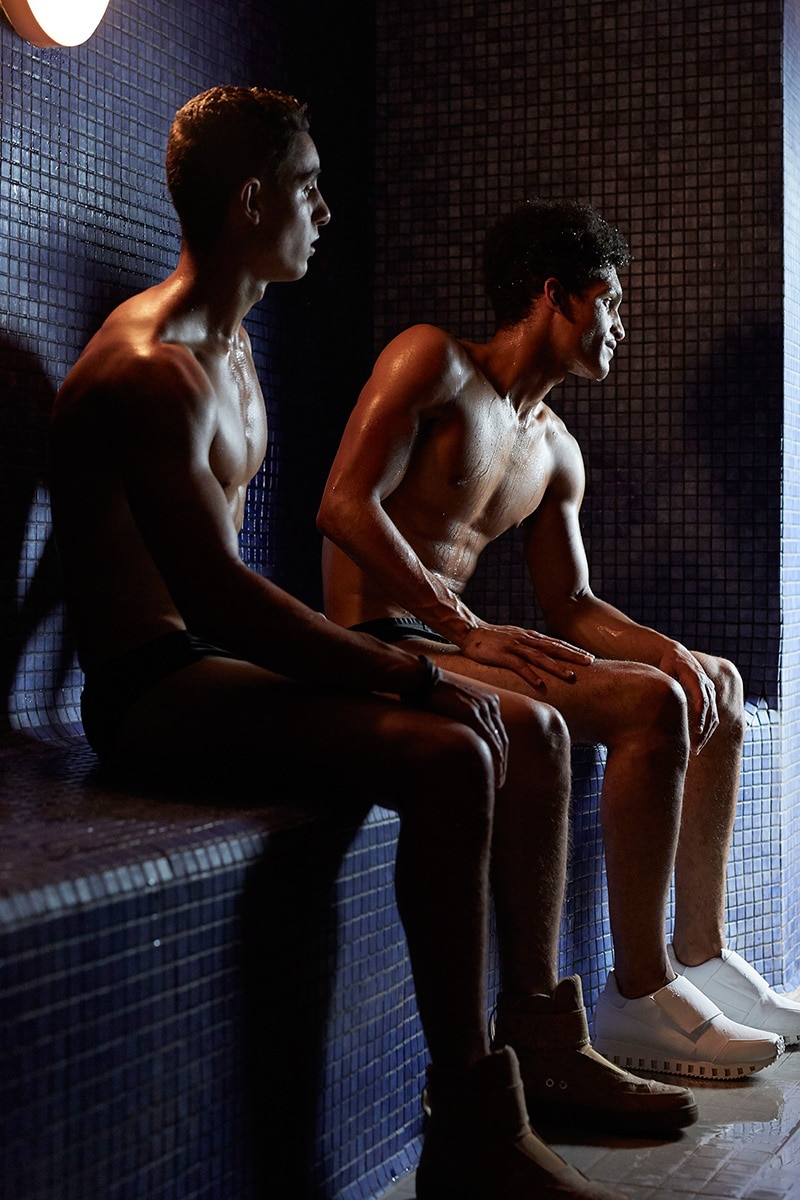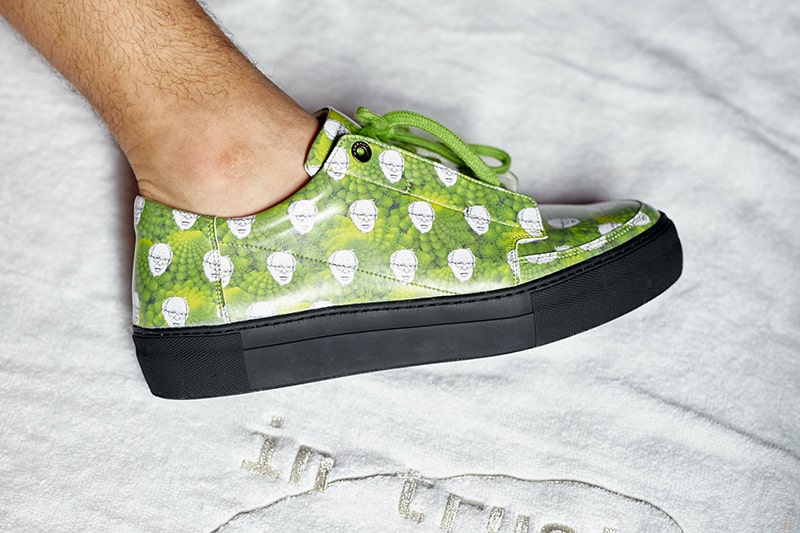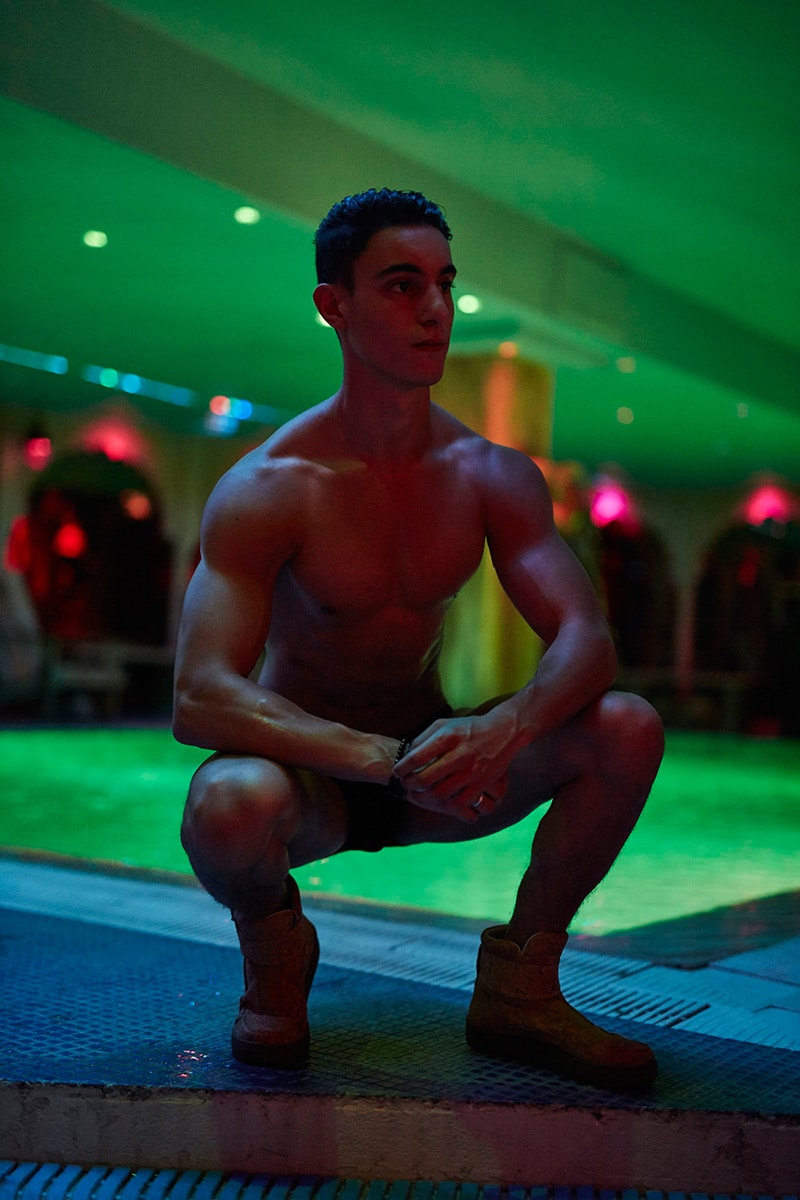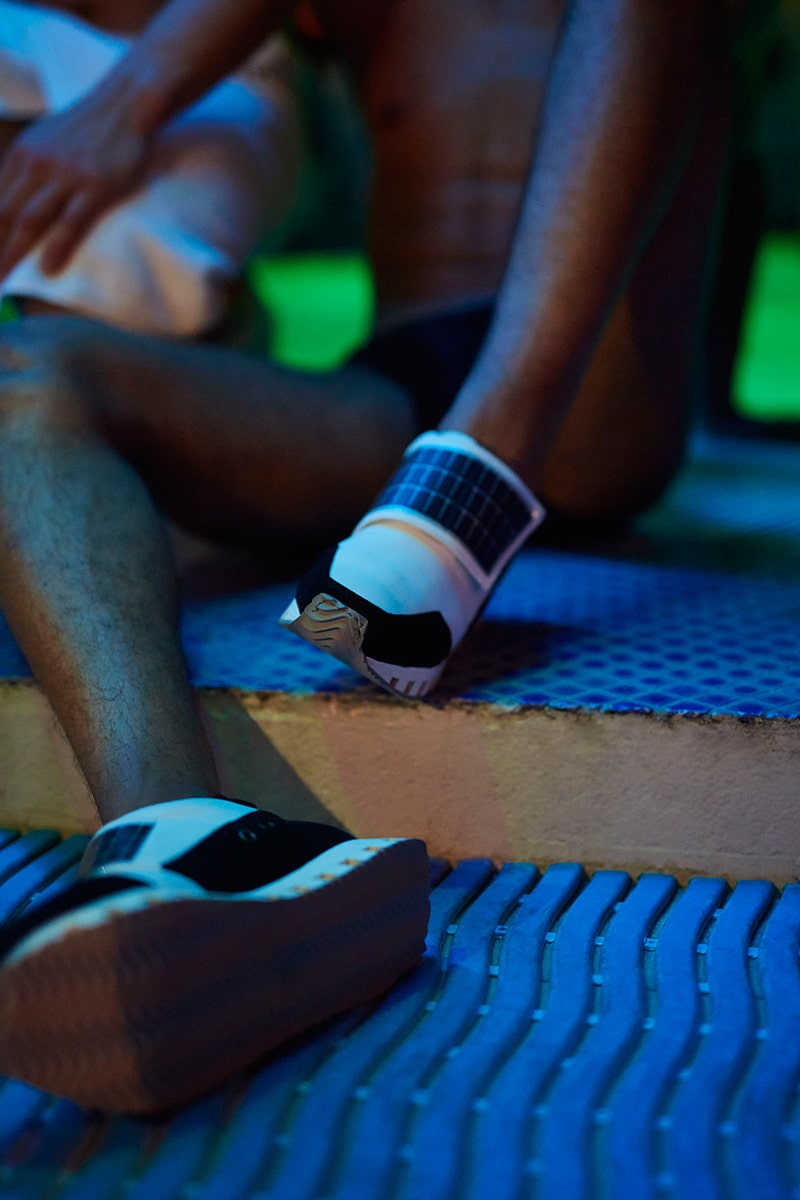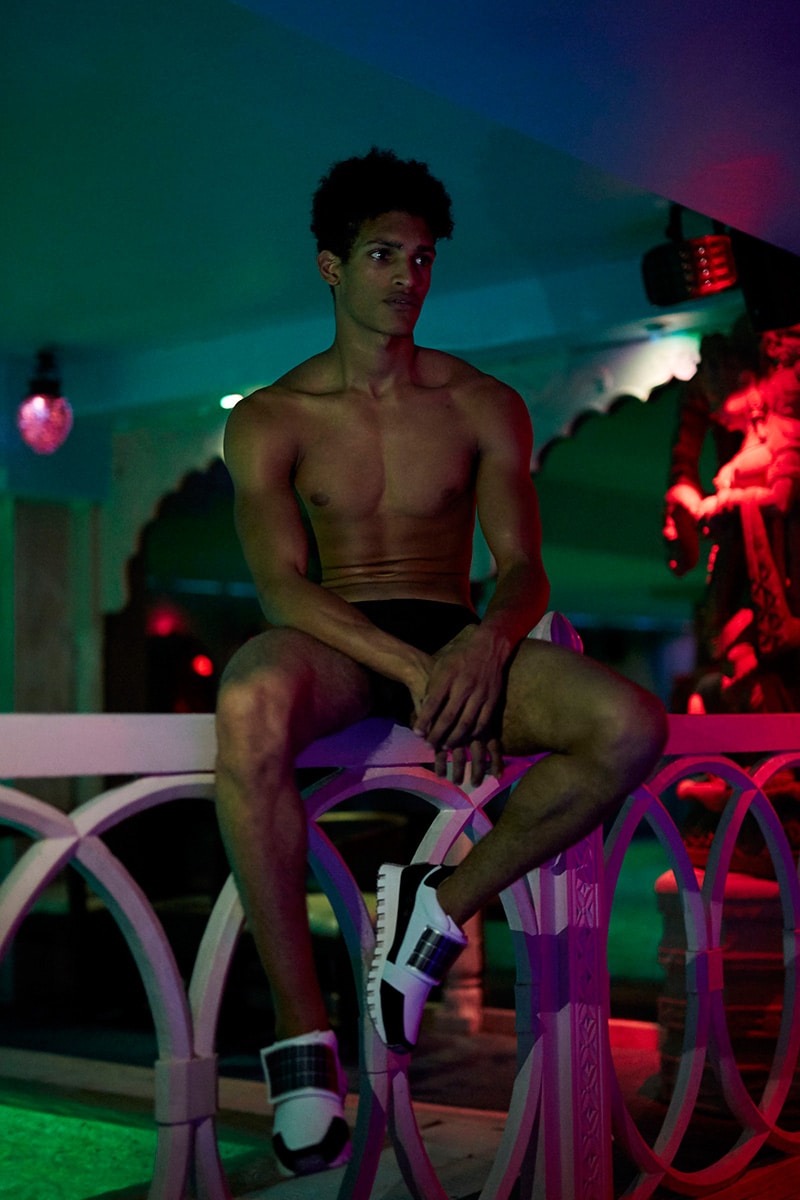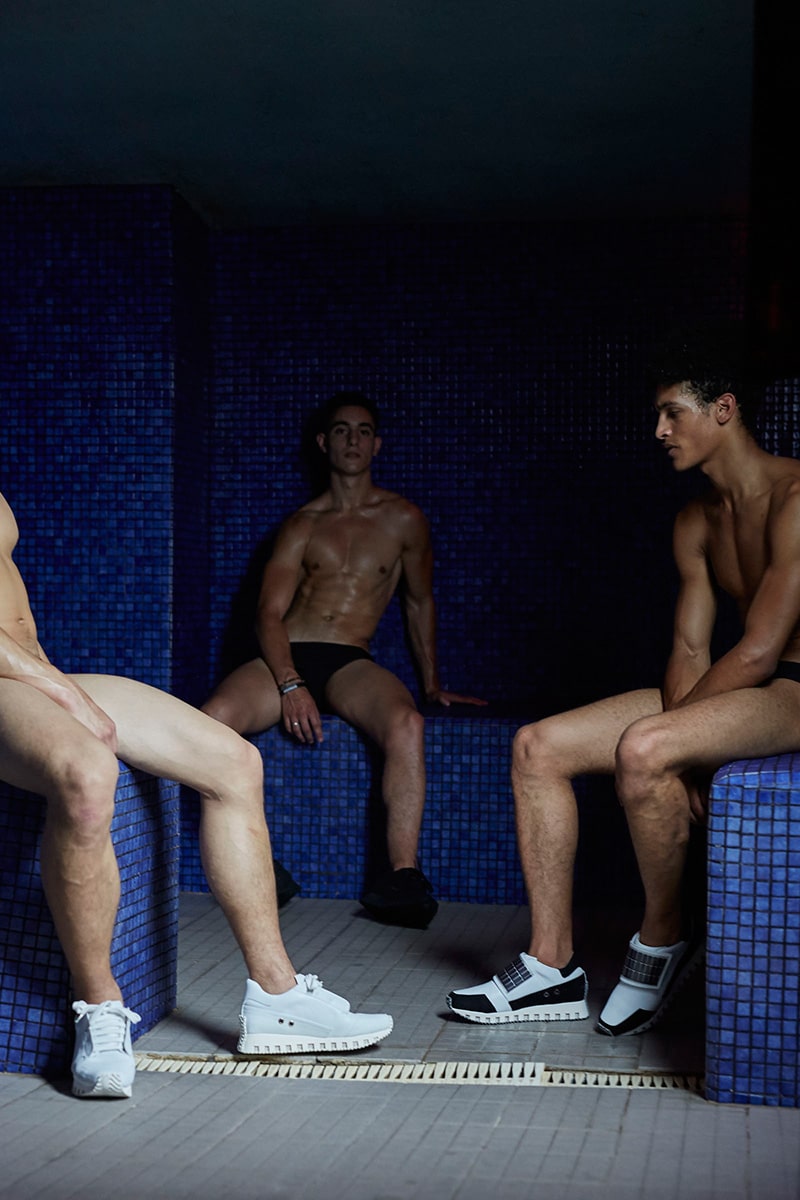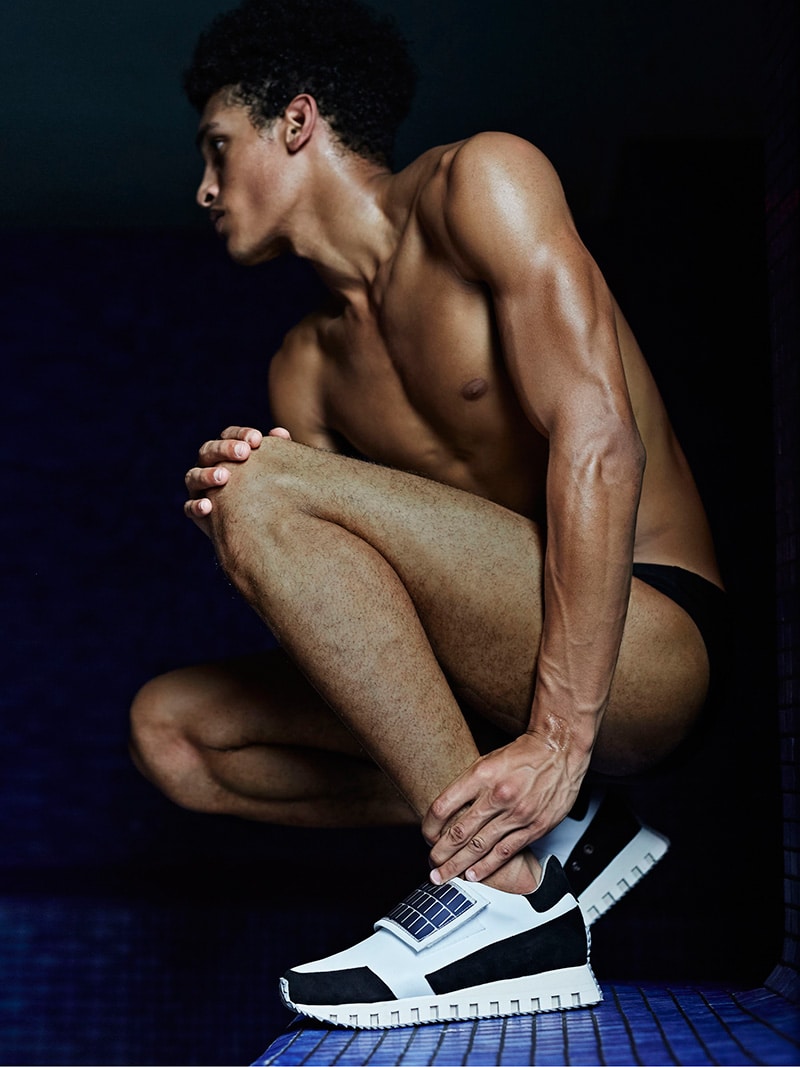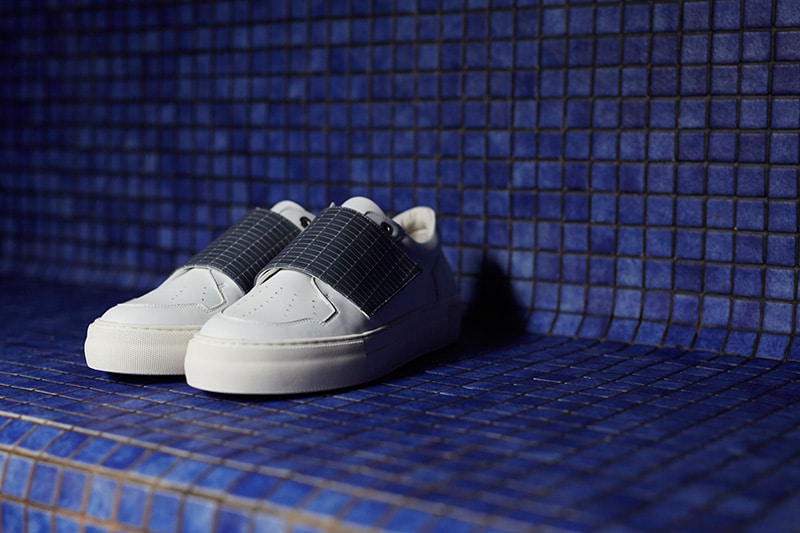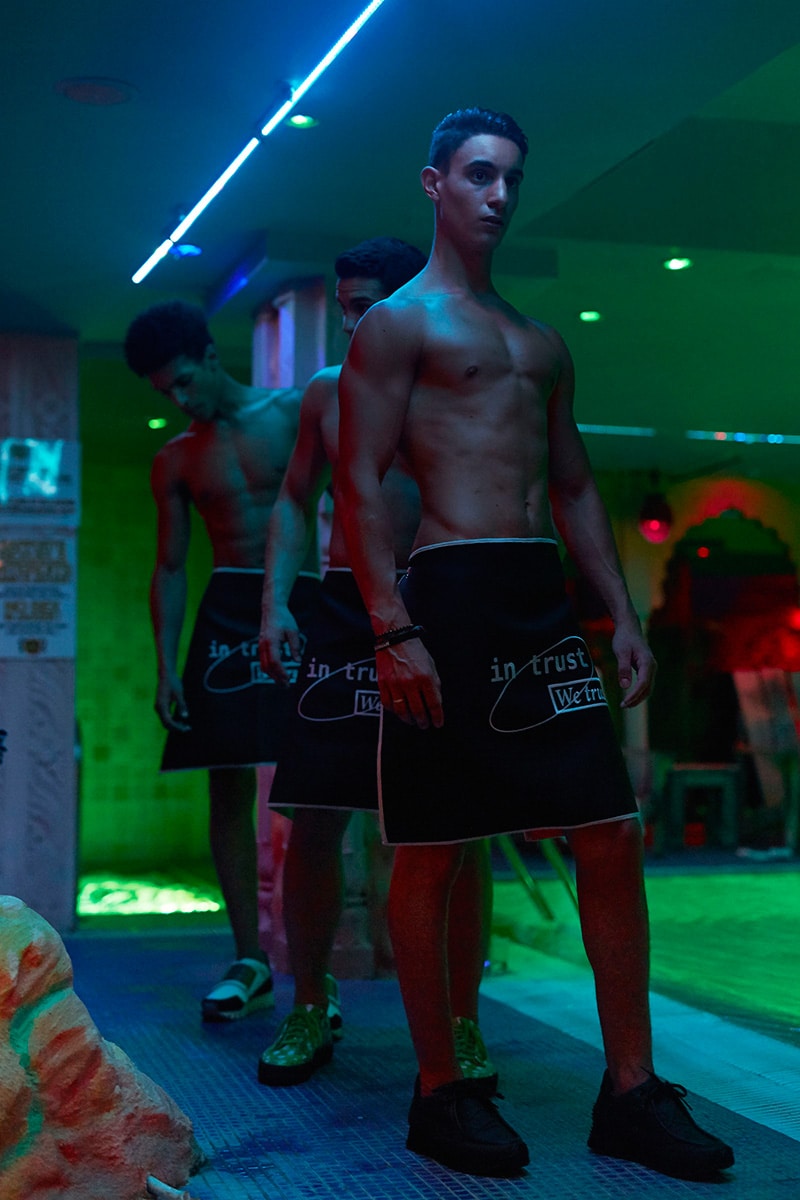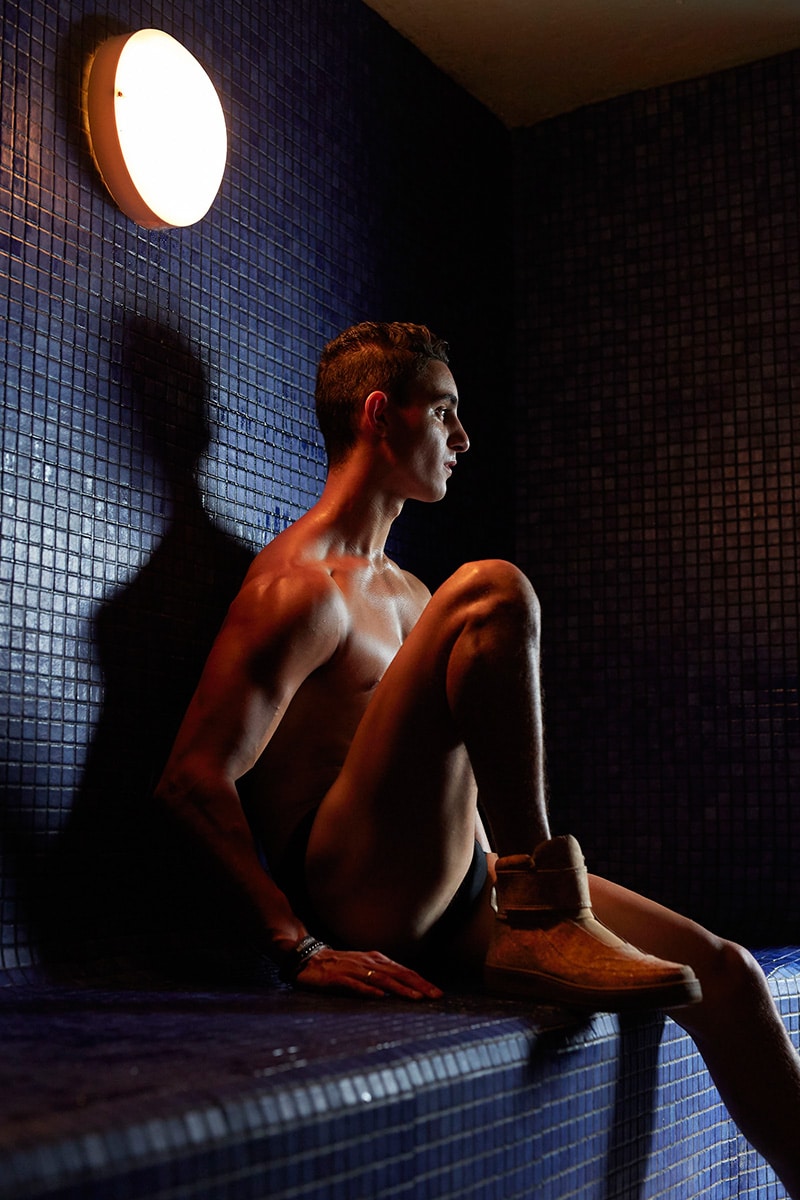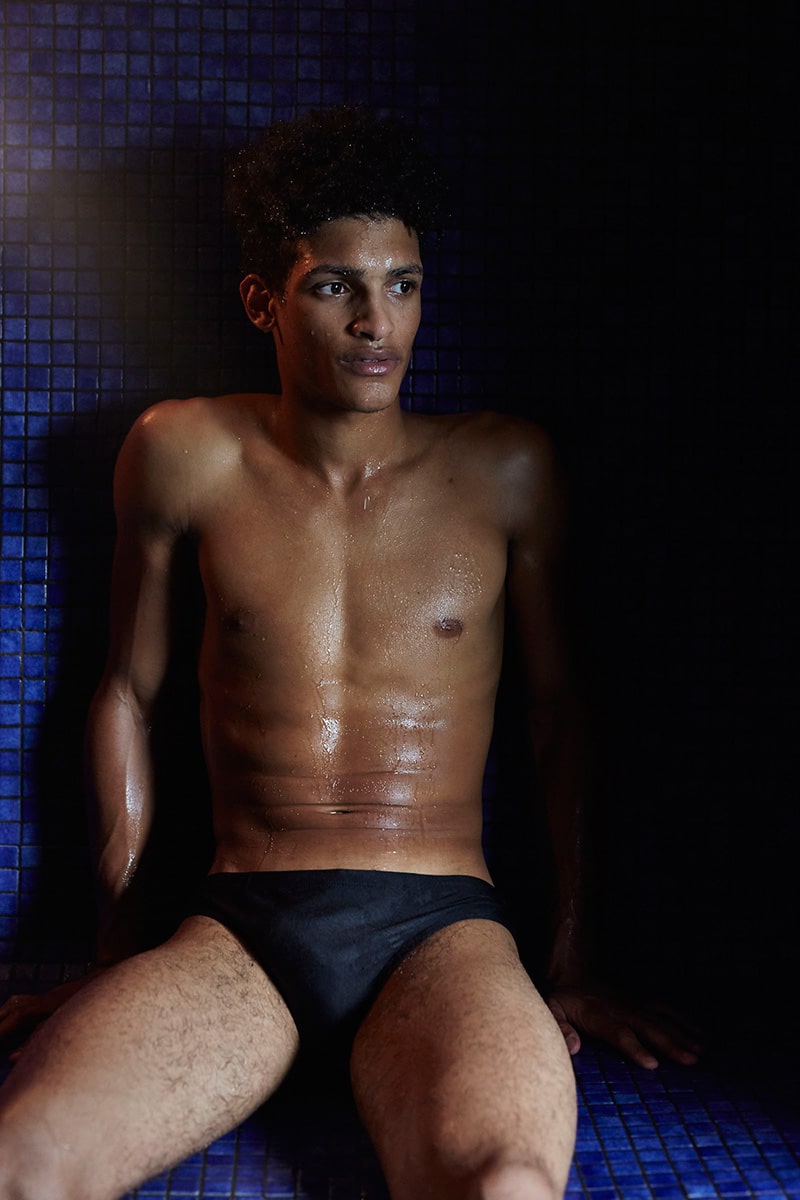 Last Thursday at Paris Men's Fashion Week saw the first collaboration between Belgian pro-earth shoe brand ROMBAUT and Berlin-based centre for events & commerce Trust Ltd.
The collaboration was the result of a shared vision by the two partners in an optimistic, values-based belief system centred around integrity and conscience. The event combined presentation and spa experience, with models taking over the infamous Sun City sauna, serving superfood-infused cocktails, lounging by the pool and sweating in the hammam next to Rombaut's new unisex collection. The collaborative effort also resulted in the production of limited edition wearable items including towels, spa slippers, and aprons bearing the slogan "In Trust We Trust", a nod to the utopian dreams shared by the two partners.
For Summer 2017, Rombaut drew inspiration from the idealism of Bernie Sanders, who himself is featured on the Bernie or Bust shoe. Using exotic materials like piñatex (made from pineapple leaves) and flexible solar panels, the collection embodies the ethos of environmental protection championed by Sanders.