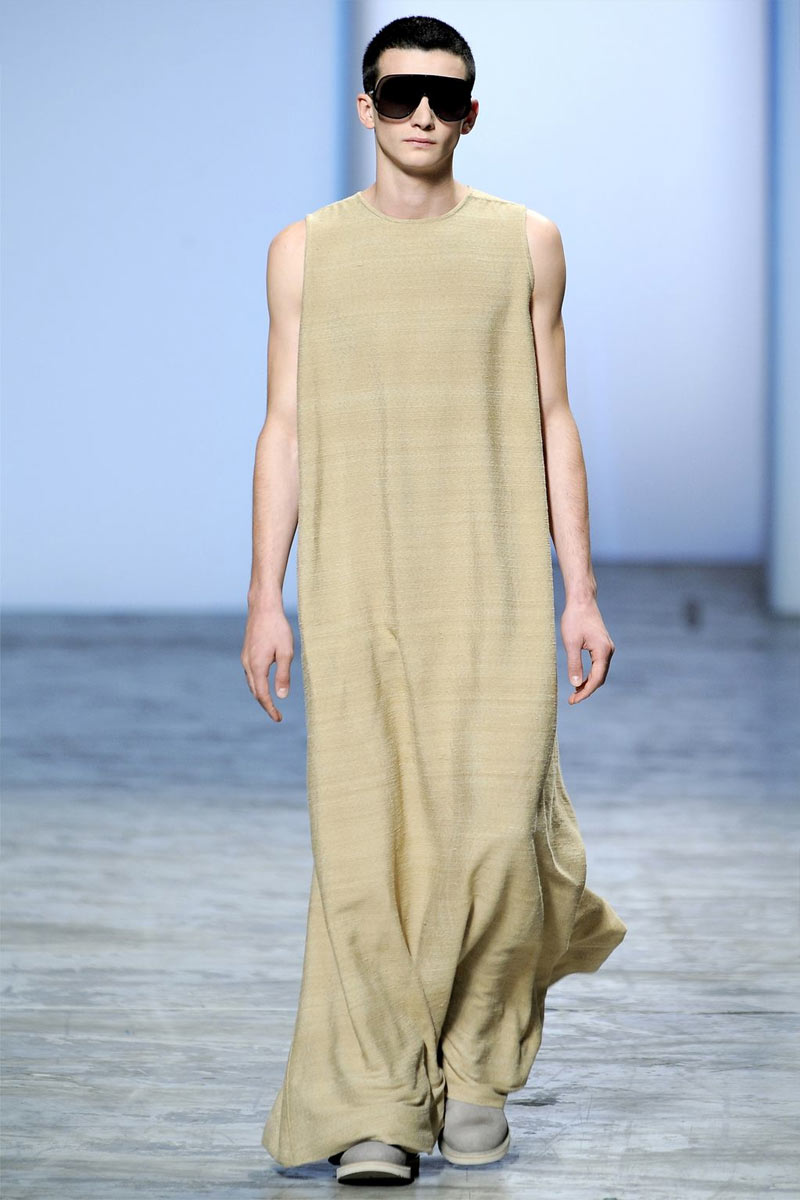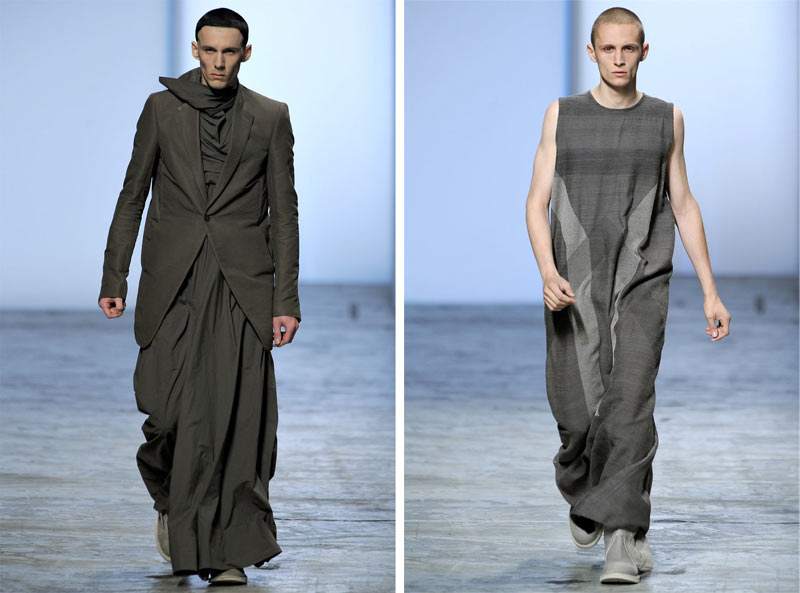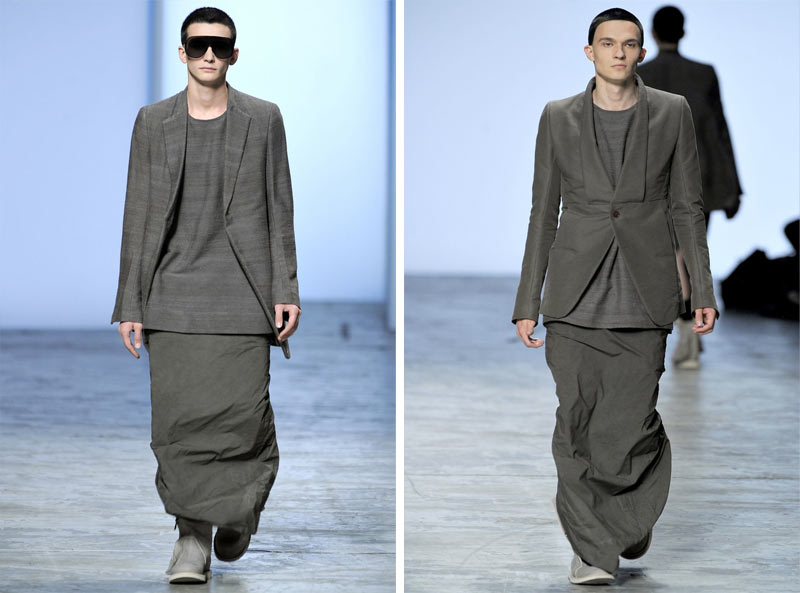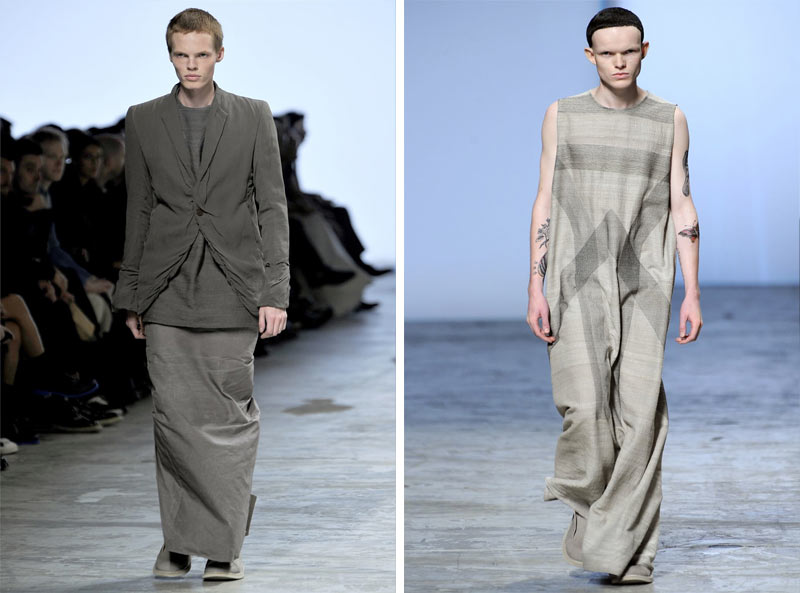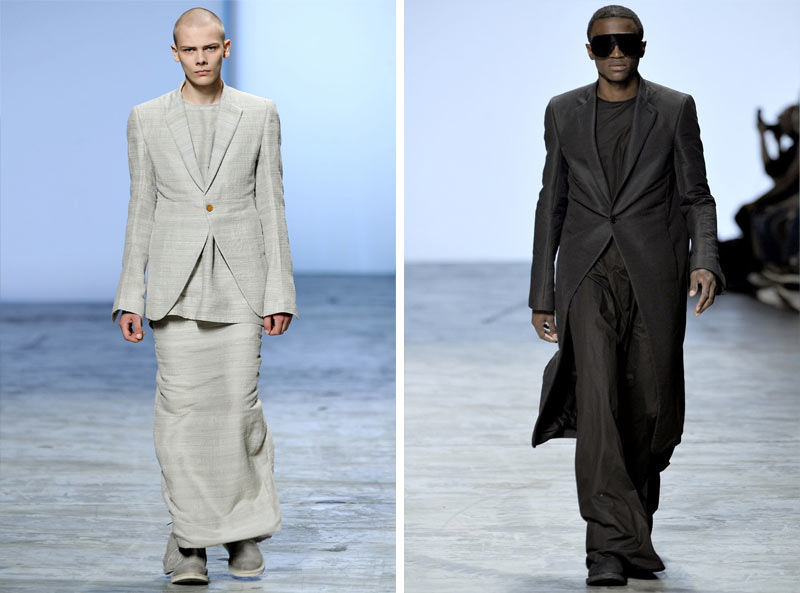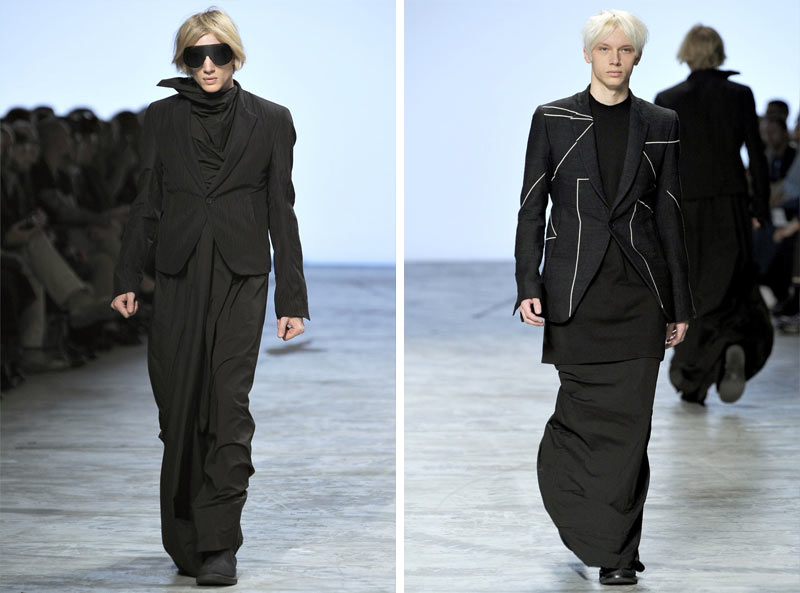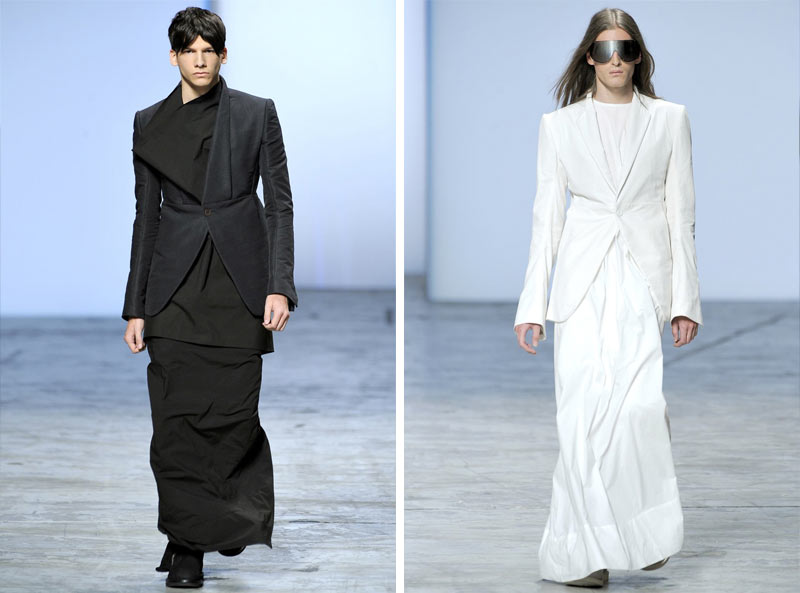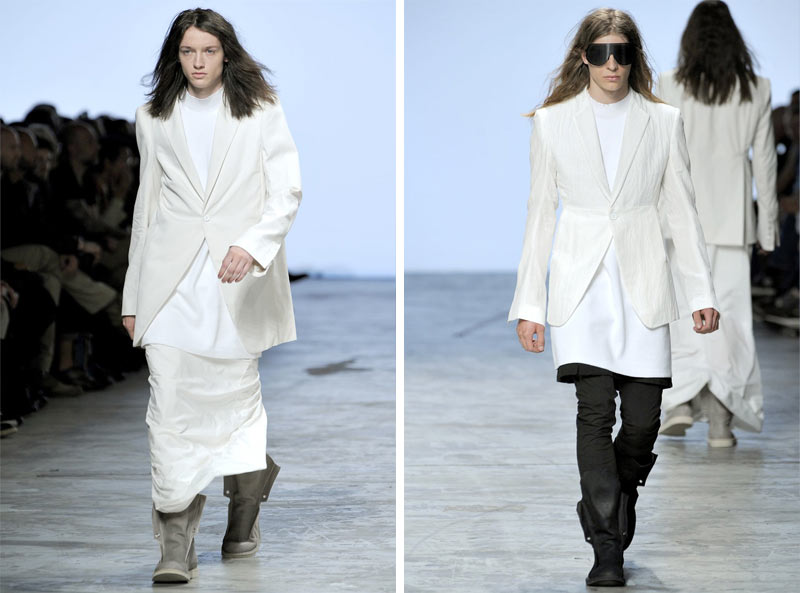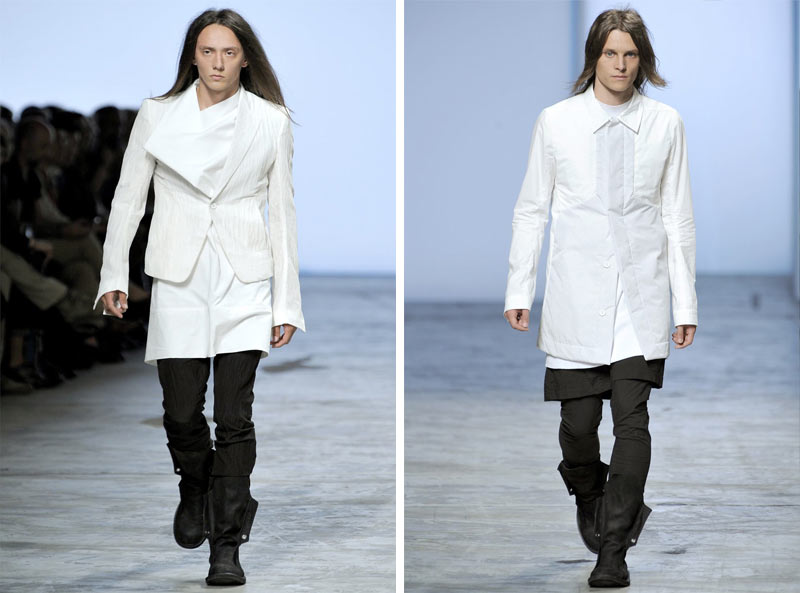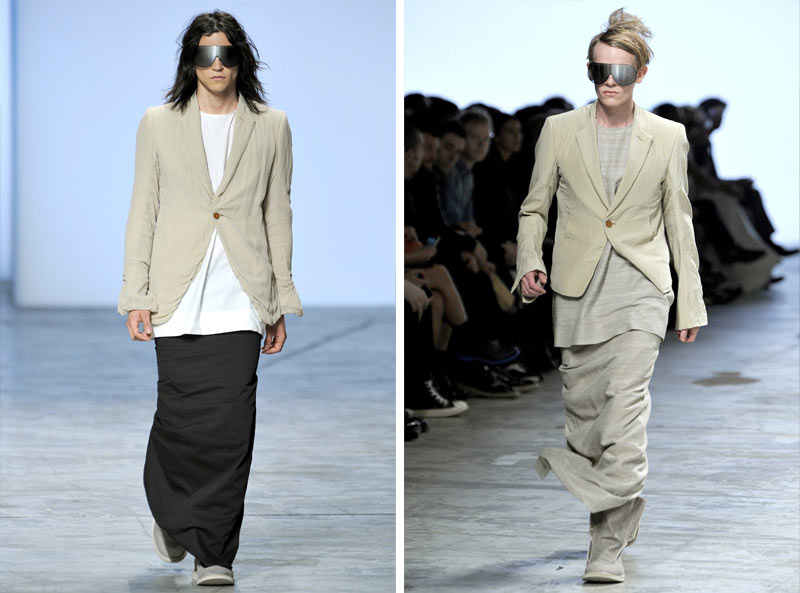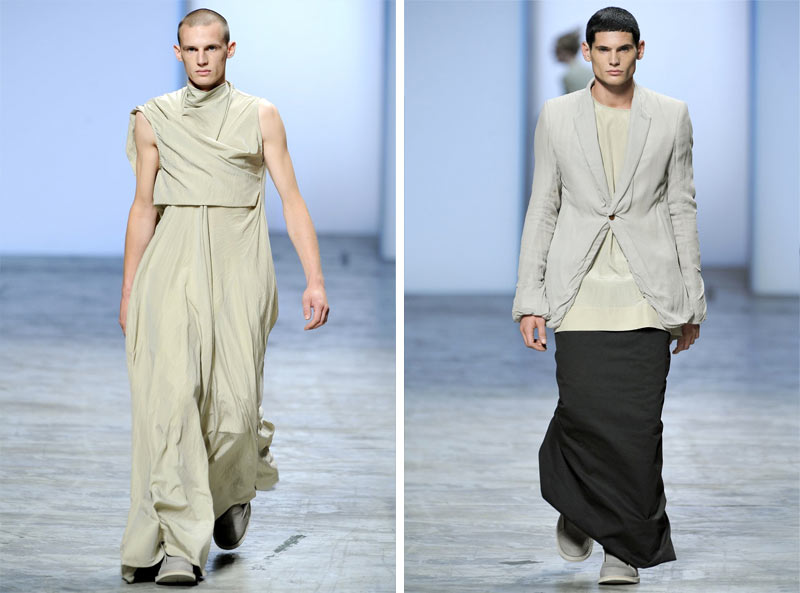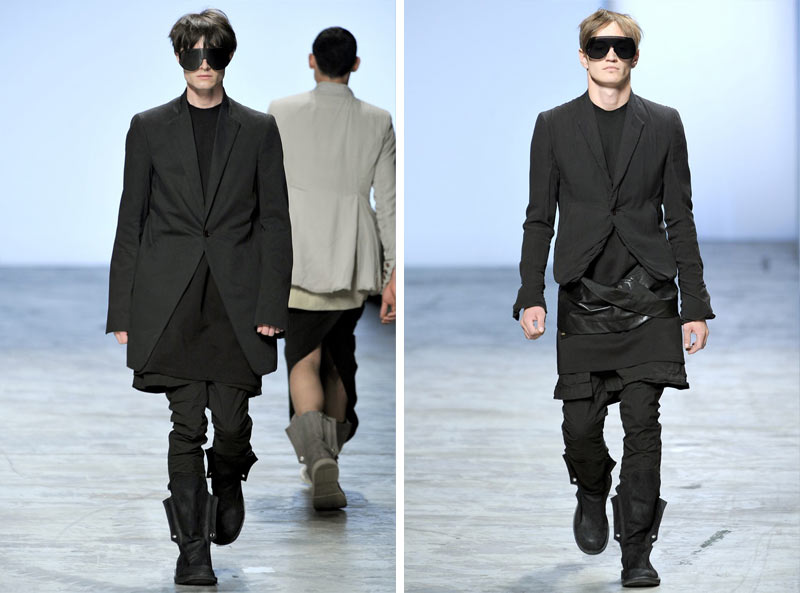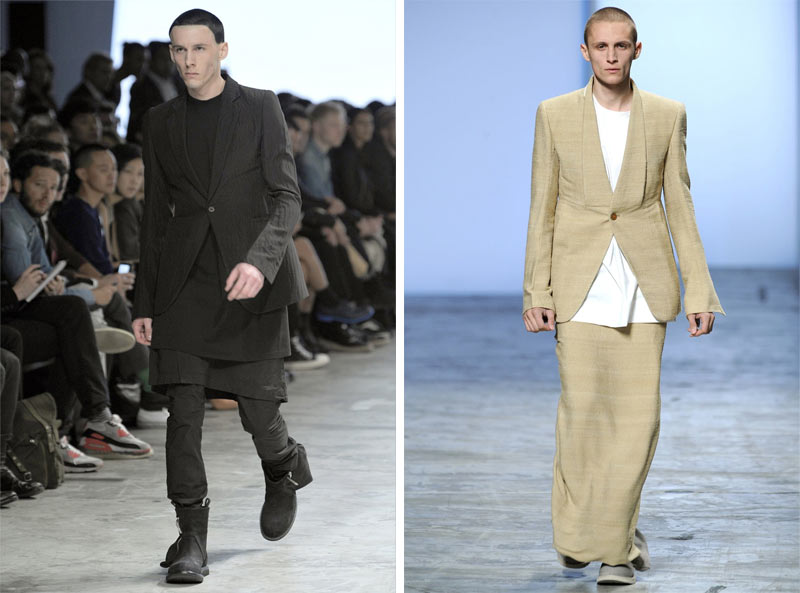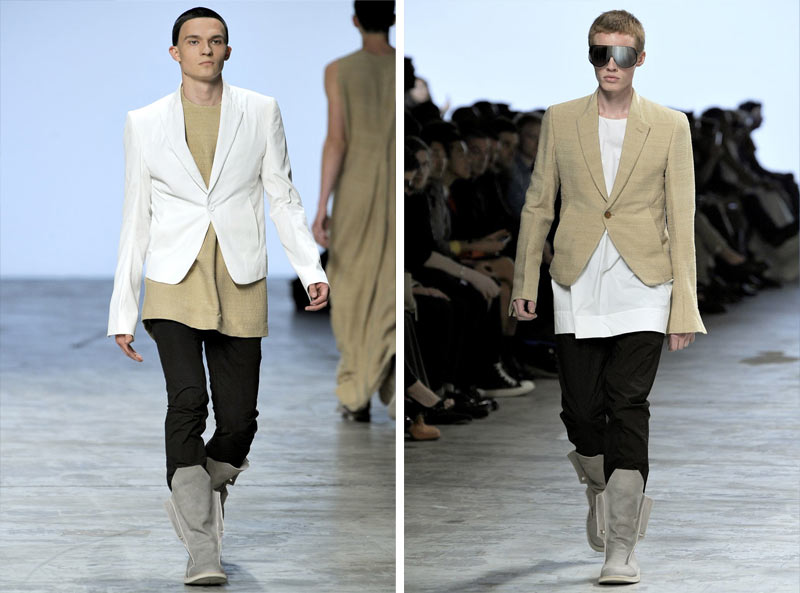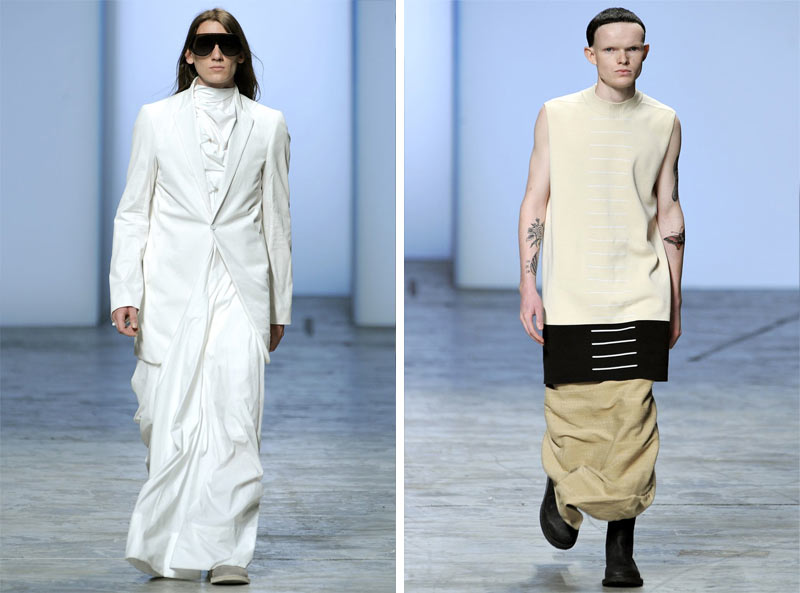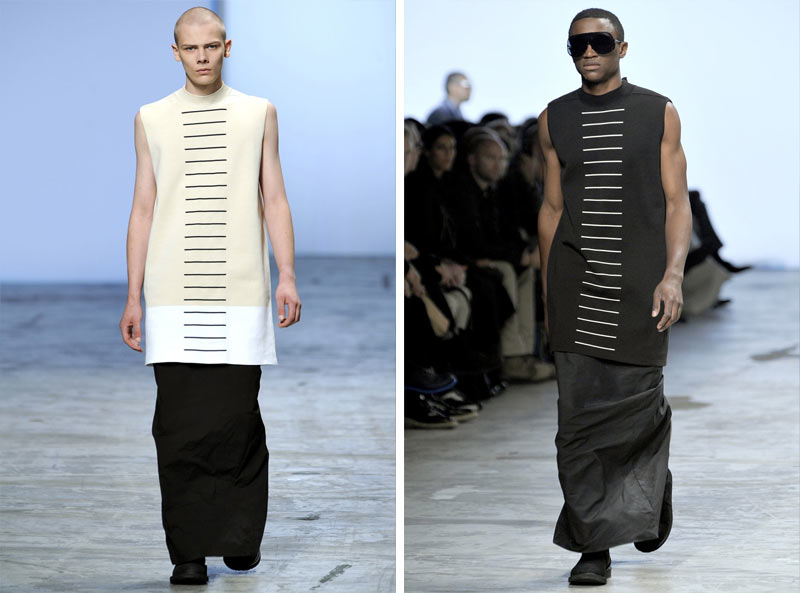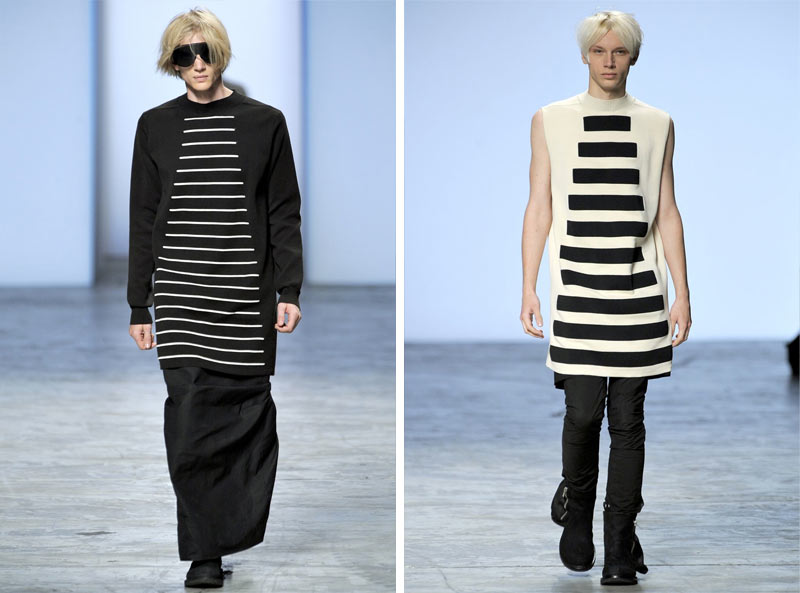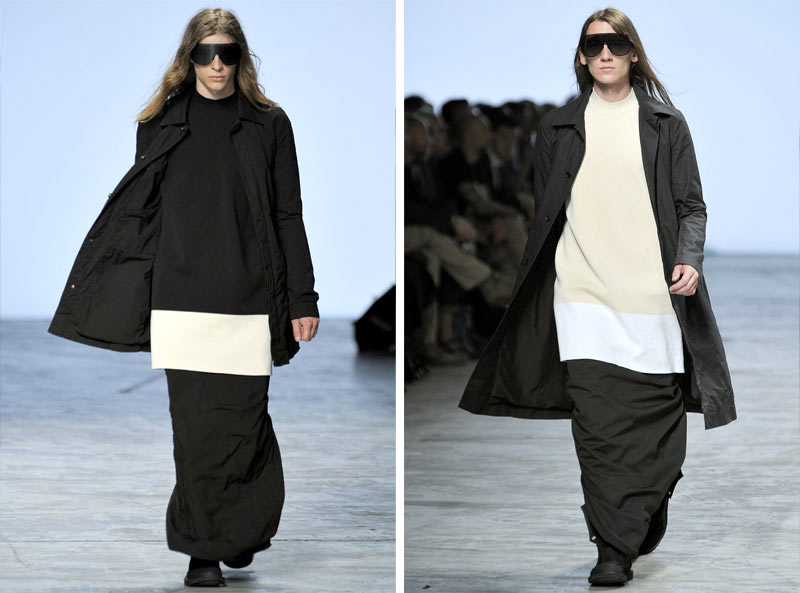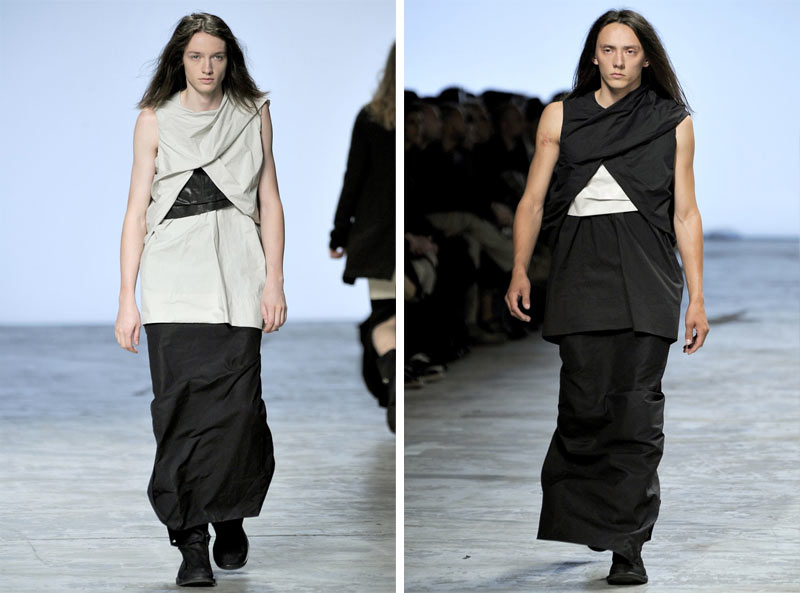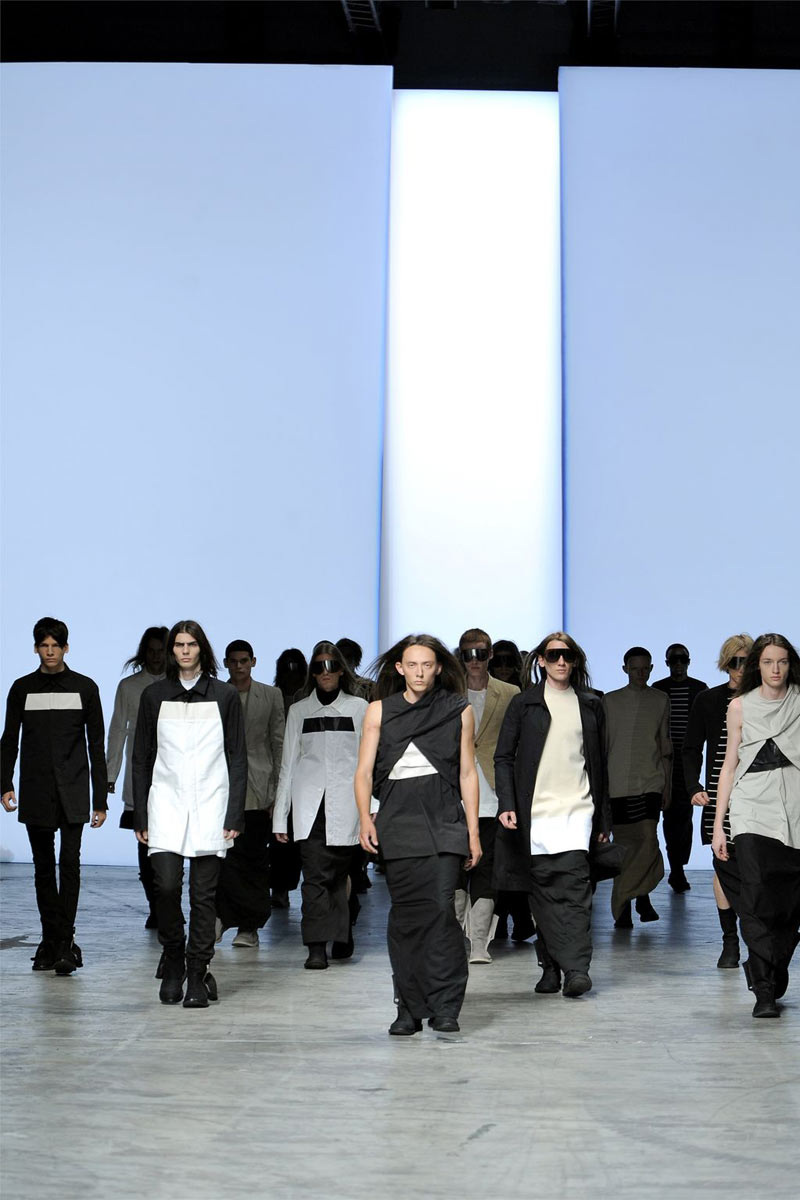 Rick Owens presented a collection dominated by the man skirt.
"I'm not going to sell tons of them," said Owens, "But if there's anyone on the planet that can sell skirts to men, it's me. It's a niche, but I like the niche."
Besides the skirts, the collection was dominated by floor-length tank dresses in nubby blacks, charcoal grays and khakis.