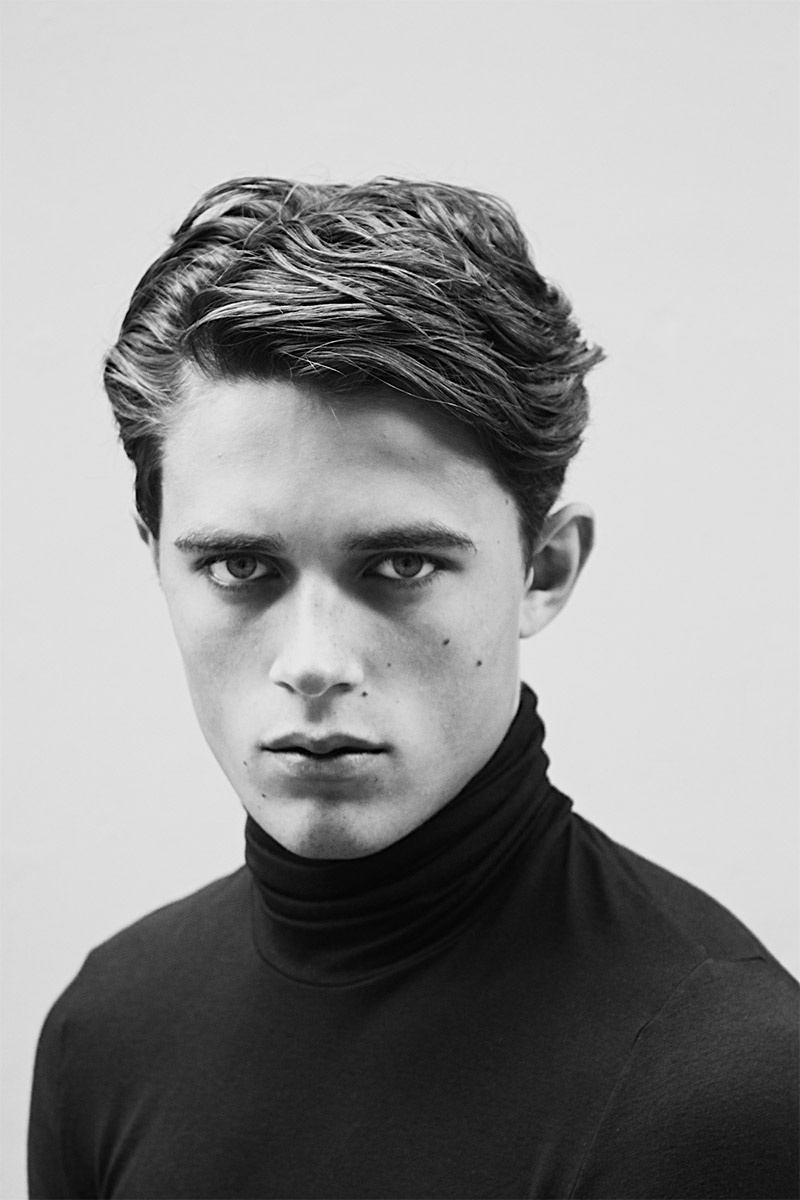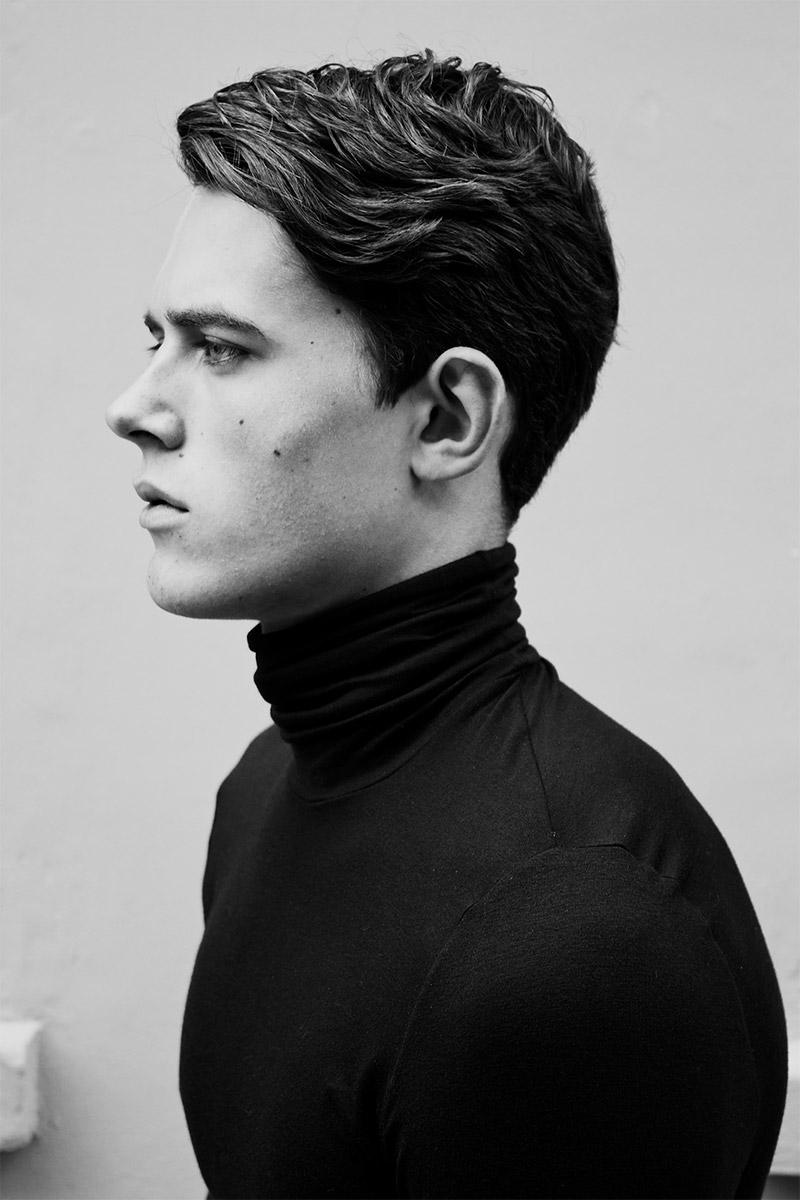 Unsigned Management presents new face George Elliott in exclusive interview and images for Fucking Young! Discovered by Cesar Perin shopping in a vintage store on Brick Lane, George has a mysterious, brooding quality. George chats to Unsigned about his love of Britain, including Rosie Huntington-Whiteley, Vivienne Westwood, Burberry and football.
• Name
George Elliot
• Age
18
• Starsign
Capricorn
• Hometown
Leigh-on-Sea
• Best thing to do in your hometown
Go to the beach!
• How did you get into modeling / where were you scouted
I was scouted by Cesar Perin whilst shopping with a friend on Brick Lane.
• What else do you do?
What I do in my spare time usually revolves around sport or music – going to professional football games, raving!
• Were you interested in fashion before you got into modeling
I was, but a different style of fashion – more urban/street
• Favourite designers
Vivienne Westwood's menswear is very smart!
• Most loved possession in your wardrobe
Probably a vintage shirt I picked up a while back (as you know it's a one-off)!
• What's your take on the modeling industry?
From what I can work out it's quite a peculiar industry in some ways. It seems cut throat for some, and for some very glamorous. However, it's similar to other industries in that there are massive variations within it. To generalize from my first experiences would be unfair.
• What are you most looking forward to doing being a model?
Travelling!
• Who do you most want to model for?
Burberry would be cool, as a British guy.
• Who are your favourite models?
Miranda Kerr and Rosie Huntington Whitely.
• Fashion week survival tip
Don't try too hard.
• Most played tune on your iPod
At the moment Geddes, 'Uncanny'.
• Worst job you've ever had
Glass collector in a bar. Grafting away while everyone around you is having fun…
• What do you like to do when you're in London
In the day, shop and eat. At night, party.
• What's the most spontaneous thing you've ever done
Not too sure… probably something which occurred at an after party of some kind – I'll leave that to the imagination.