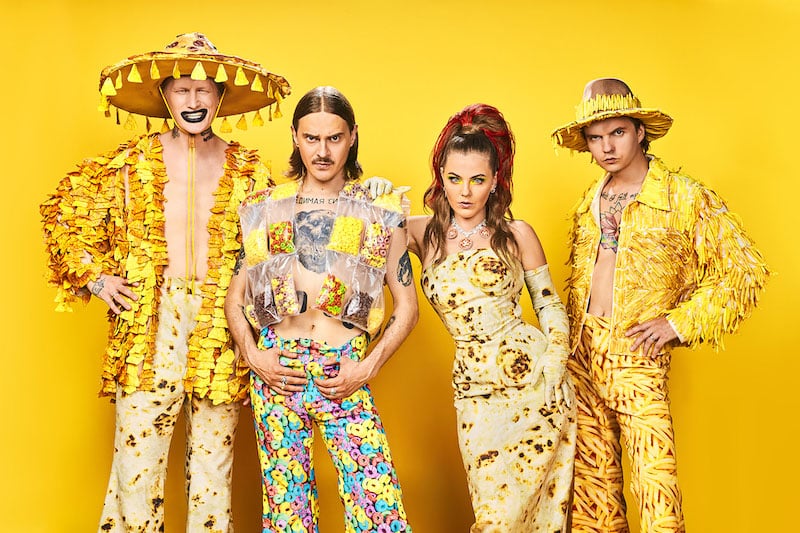 The punk-rave collective throws a food-fest in their brand new video, showing how to unite a pandemic-stricken world with the power of music and food. The music video also features Dmitriy Krasilov – the fabulous dancer featured in the viral Eurovision hit 'UNO'. Food-porn lovers, fasten your seat belts and get ready for the most absurd and surrealistic worldwide trip in the history of culinary arts. Ilya Prusikin, the lead singer reflects on the track:
"This track and music video are about something really important, something that unites absolutely all the people in the world – food! If you thought we only write meaningless tracks, think twice! The underlying meaning of this song couldn't get any deeper".
The track itself delivers an infectious hook over a frenetic beat that will leave many listeners hungry to revive this intense sonic trip over and over again. 'Tacos' also finds the band exploring new stylistic territories with Ilich's verse giving a wink to afrobeat and dancehall sonorities, in contrast with the raving and instrumentally maximalist chorus.
Watch 'Tacos' below: