Dashing. Daring. Emotional. Bold and Irreverent. Fearless, Brave and proudly pure.
This used to be the mantra describing true fashion prodigies. But, what happens when business kicks in and your killer instinct suddenly goes AWOL? No need to worry, in this time of hybrid brands, a rather sluggish economy and raging e-commerce monsters, the reality is that there are ways to let your inner creator shine. It just takes a certain type of real instigator, to properly set you on your way! No matter whether you already are f##cking young or simply would like to be, it all comes down to what do we do, when push comes to shove…! Everybody has to begin somewhere and often the most profound steps we take are invented before we even graduate. Better times surely, spent lovingly unspoiled, always on our toes; with a sense of bewildered hunger to match!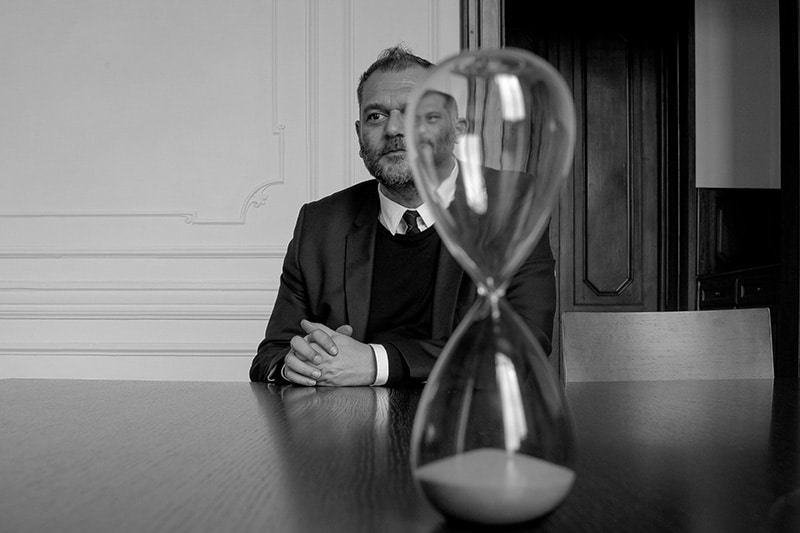 Instead of resting on our laurels, let's find out what goes on behind the scenes of one of the world's leading fashion institutes, POLIMODA. Tucked away in the historic Villa Favard, sleekly hugging the Arno river, this off-beat laboratory is know for doing things differently. Its bold teaching mavericks, often clad in black understated uniforms, love to pillage, deconstruct and re-assemble this rather bonkers industry of ours. And boy, do they, without any trepidation. In a rare interview, the school's dean, MR. DANILO VENTURI, speaks openly about his past, today's bipolar fashion industry, the invasion of athleisure and about why emotion in fashion will never die! Every word floats straight from his focused mind, always uttered with a whiff of investigative curiosity. We met up with him after a long fashion season, to find out what makes this institute, behind some of today's most interesting new creatives; truly tick. POLIMODA, we are all ears….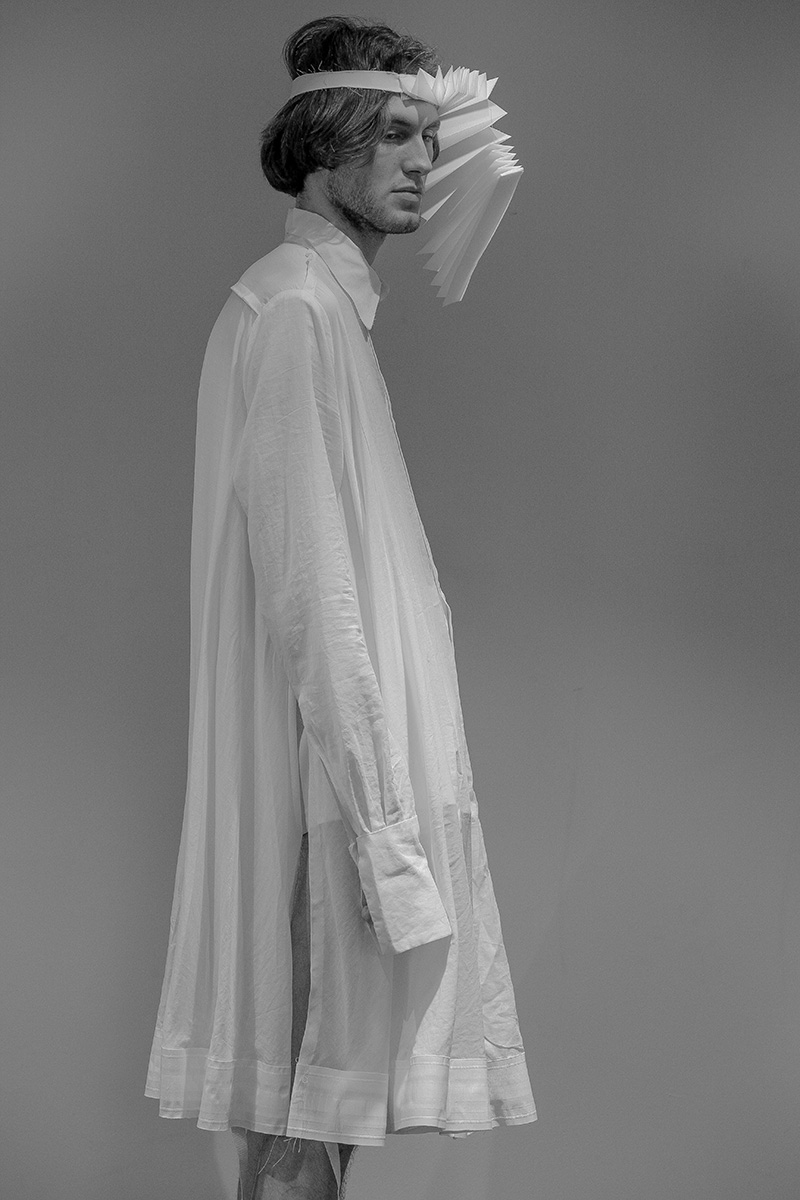 PERSONA. Danilo, we all have a past. What parts do you embrace from yours?
Indeed we do, I gained a degree in politics with a thesis in theology, which at the time was the best way to gather anthropology, psychology and philosophy in one topic. Next to my studies, I used to work in music as a composer, radio host and music selector for clubs. My life led from one thing to another. At some point, I started to do special merchandising project. for La Perla. Actually, I myself attended a master's course at Polimoda and then returned to the communications department at La Perla. After this part of my life, I travelled the world extensively, consulting for all sorts of brands and came back to Polimoda to teach from time to time. It was here, where I finally met Linda Loppa (ed. the former dean of Polimoda and current senior strategic advisor). It was an explosive match indeed. We invented a small International Department because at that time the school was almost only operating in Italian, then later we added a Business Department, as we wanted to offer more then just design. When the school finally was made up of 70% international students with 60% of them studying Business, our president, Mr. Ferruccio Ferragamo appointed me as Linda's successor. During this time I also wrote two books; I like Momenting the Memento best. Actually now that I think about it, I have to write a new one soon!!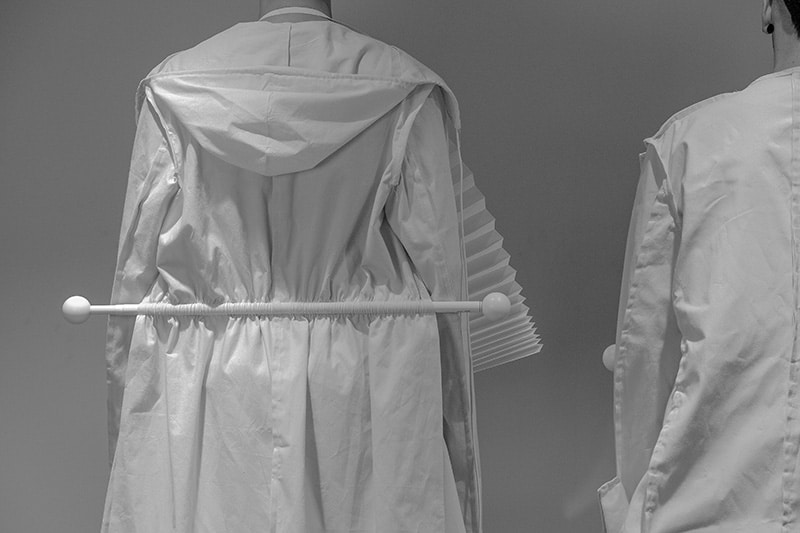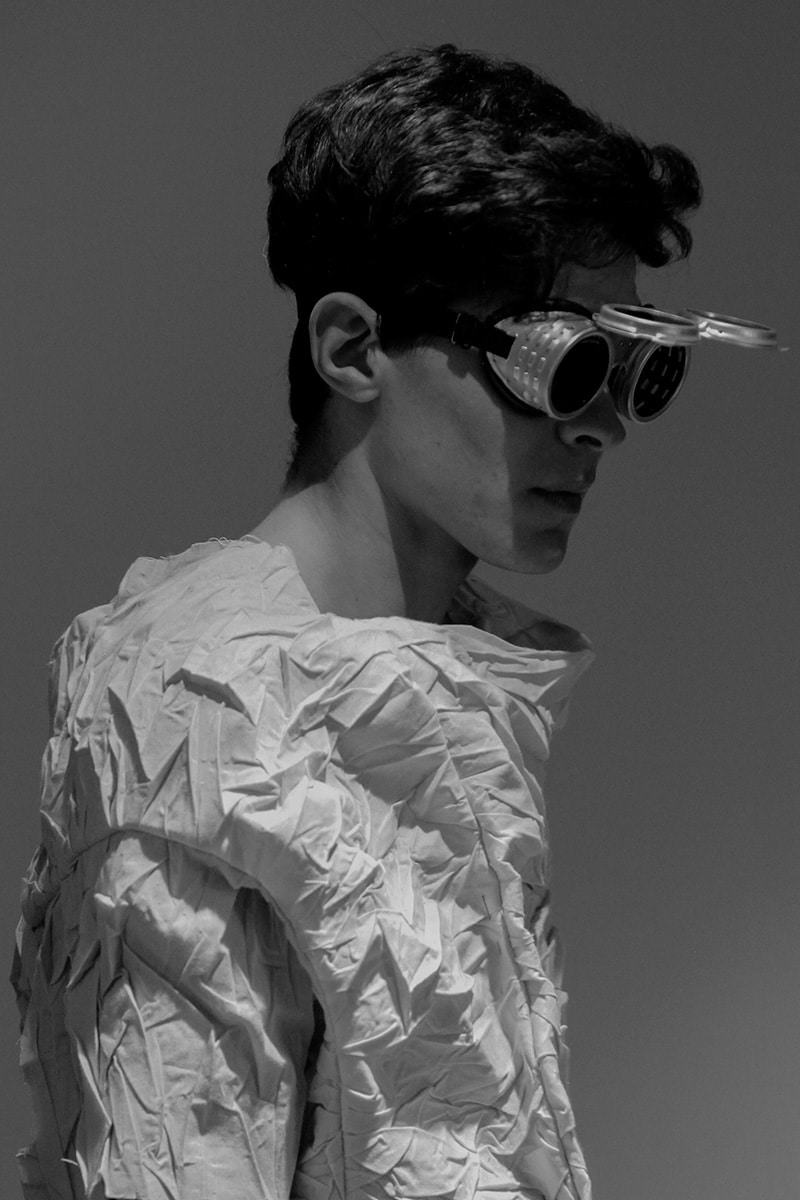 (EX)COMMUNICATE. From your literary musings, to music soundscape builder to now being course instigator, how do you tie together past and present?
 This is a question I have often asked myself too because in fact there seems to be no connection between one experience and the next. But then it all comes back. For example, at the end of my university years, I was offered a role as a researcher but I refused because working one night in a club earned me the same as a month at the university. But then, somehow, I ended up becoming the Director of a school. Thinking of fashion, it is full of anthropology and psychology and the idea of a brand, well, it's basically a religion, so it is a matter of philosophy when it comes to building and running one. The track list of a radio session and a sequence of a lesson require the same focus and consistency of content. The classroom is a stage. Then, speaking of La Perla, lingerie is about seduction but seduction is primarily a form of education, a discipline, if you will. In my life I have changed forms of expression but never the drivers and the core values.
DELUGE. If we speak about your role today, what makes for a true educator?
In my case the mission of an educator comes from being part of Generation X, who especially in Italy were denied a future because of political scandals and gerontocracy alongside all the millennium changes. Here I speak of phenomena like globalization, the internet and the end of ideologies; a disenchantment that completely changed the world as we used to know it. In this condition, I decided at least to be a witness of change, a bridge for the sake of the next generations, also acting as the 'mis-educator' sometimes. A young student is like a blank page and so being an educator means you must grow these students to become stronger than you. And then to leave them your place when the time has come. That is why I recently decided to gather our alumni and talents seeded around the world with whom I want to share this mission. And this is why I mainly hire former students who still are in their twenties. Social conditions apart, I think being an educator has something to do with creation and proliferation. The educator's condition is deep when it is honest: it is a way to multiply yourself as you empower others, in many ways it is like being a parent.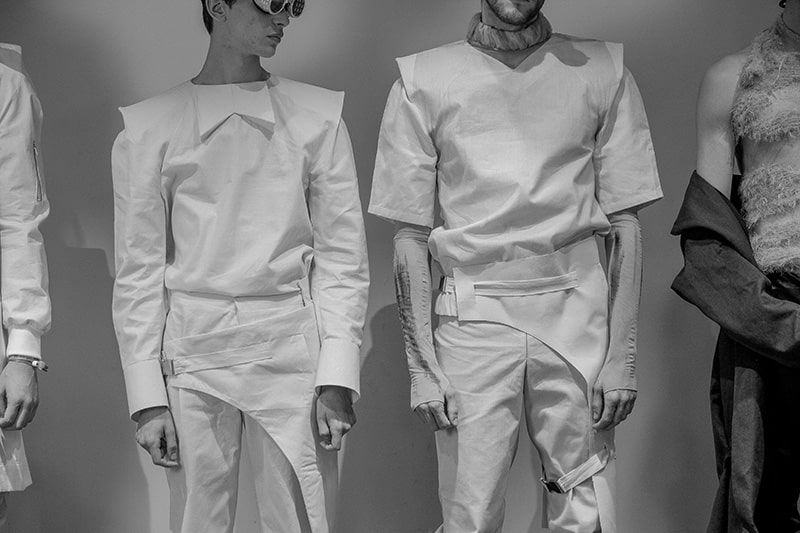 PARLAY. True as it may be, the parenting aside, I like this idea of building graduates stronger than yourself. How do you see the development of contemporary fashion education?
Contemporary fashion schools must be old-school. I don't believe in the "connect now, learn now" model, propagated by online education. This is not contemporary, it is just a waste of time. Electronic devices with various social networks simply divide and slander. People today, never are in the same place with both their mind and body. These ''social'' instruments falsify reality, imagery and the imaginary. News is fake, graphic software is make-up, we get used to this and we accept that also fashion is about cutting and pasting. No thanks! Clothes must be originally conceived, designed, constructed, tried and worn. Books must be unpacked, smelled and read. People must talk and look into eachothers eyes. Certainly, a multidisciplinary approach in learning and a flexible mindset are required because contemporary fashion is contradictory and paradoxical. But you cannot understand it without research. If you do not research, you just wander. And If you do not find anything you do not even find yourself. To become what you are is the essence of contemporary fashion education. Get real!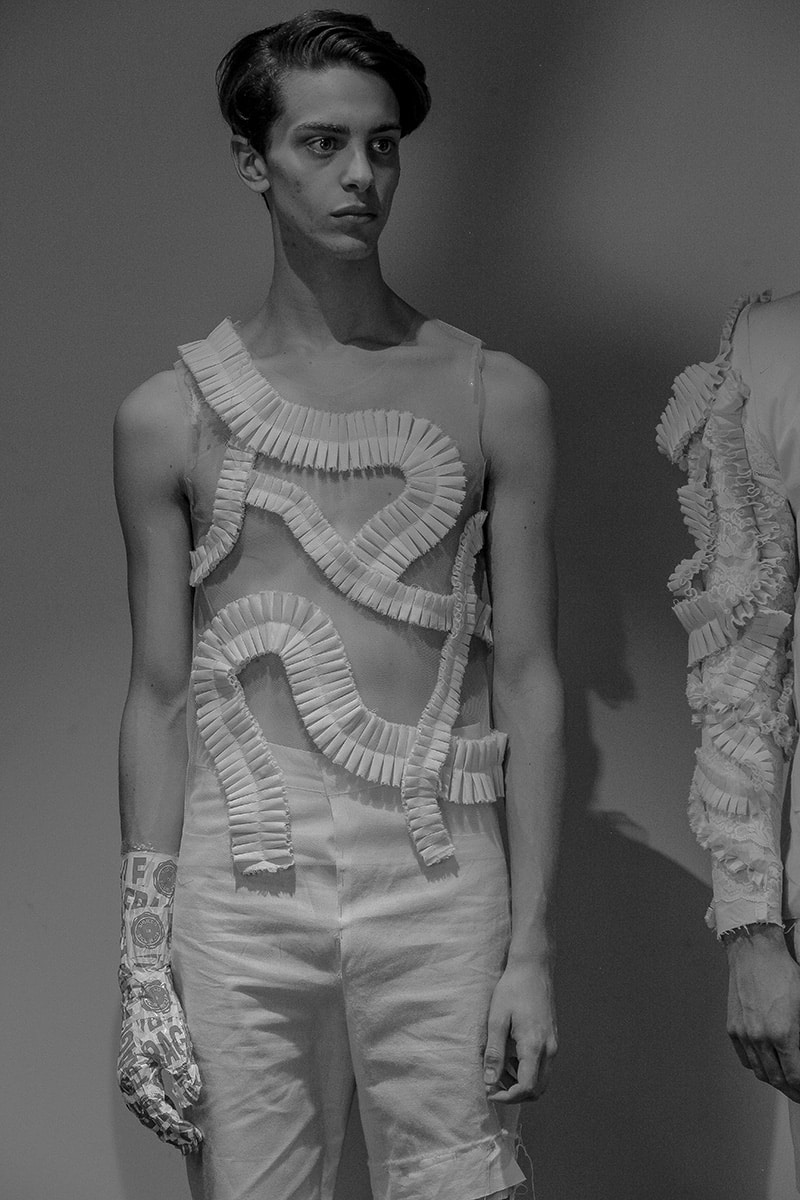 VOLATILE. So what role should fashion institutes play in this overly forgetful, often quick and irreverently commercial world?
A good fashion institute is also a madhouse. It is not about beauty and glamour, it is about errors and monsters. At Polimoda, the monster is the origin of every project, the idea, the concept that can disrupt the boredom of obviousness and produce the unprecedented. Then, you also need the technical skills to develop and present it, this is part of the game. We teach to question everything because a fashion institute is the place where you still can afford to experiment in a way that the industry does not even dream of. That is why more and more companies come and ask our students to make projects for them, in design as well as in the realm of business and communications. This is also why more and more professionals come back to study, because they feel constrained; they understand they are missing something. When they come and find teachers who are younger than them who have already had three jobs, they first get shocked but then they realize that this is exactly what they were looking for: freshness, smartness and the conscious naivety of independent thinking.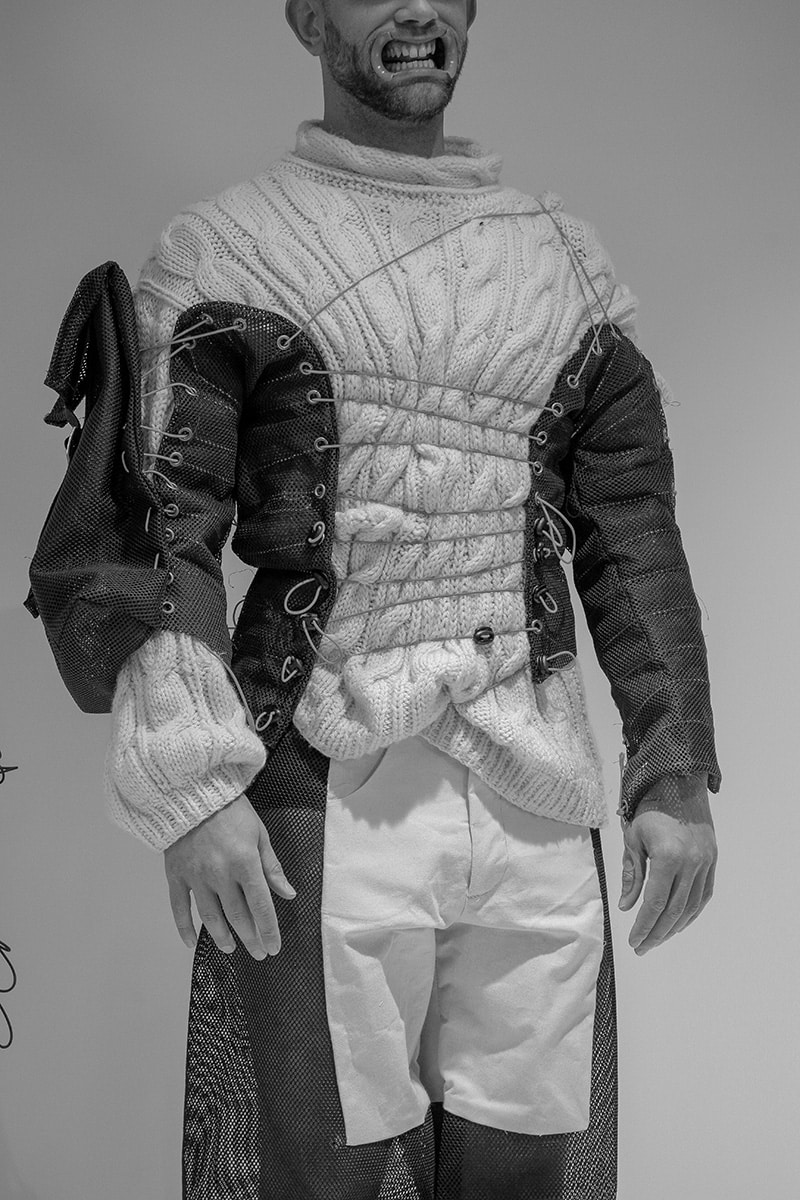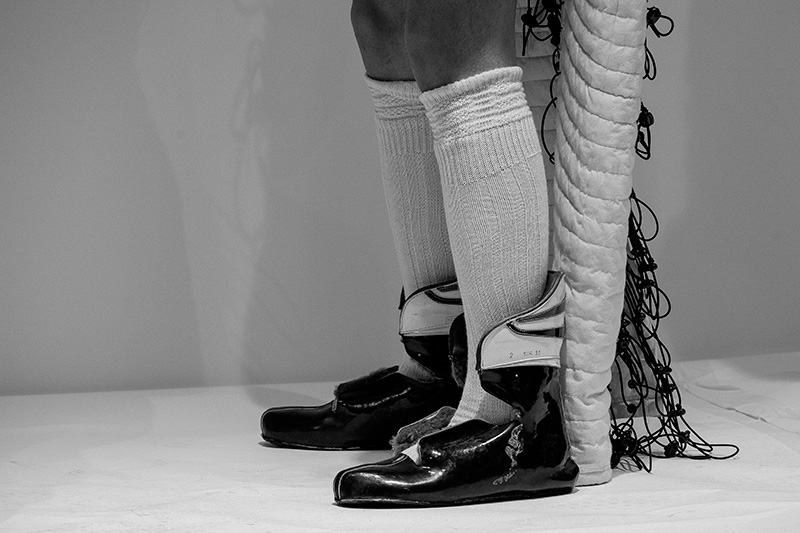 PINNACLE. If we move away from education and look at the larger scale of things: what is the current mood in fashion?
 I see five moods, which are also the main contradictions I was speaking of before. MASS CRAFTSMANSHIP: the mix between mass merchandising and the tailor-made. ETHNO CLASSIC: western uniforms and classic outfits with world references. TECHNO HUMANISM: the heavy use of technology matching the gaze of human expression. UGLY CHIC: very well stylized trash. AVANT HERITAGE: avant-garde used as new heritage and heritage used as new avant-garde. This reflects the societal changes that have occurred between the 90s and now, which are influencing so many designers. But when I look at the students who are indicators of the future of fashion, things are different. They don't have the Berlin Wall. With them there is no mainstream or counterculture. The fragmentation of all categories is no longer a conflict; this is something normal, so creative definitions are becoming subtler. I would define this as Conceptual Luxury: very well made product with considered details and a strong and seductive message behind it. Personally, I like it.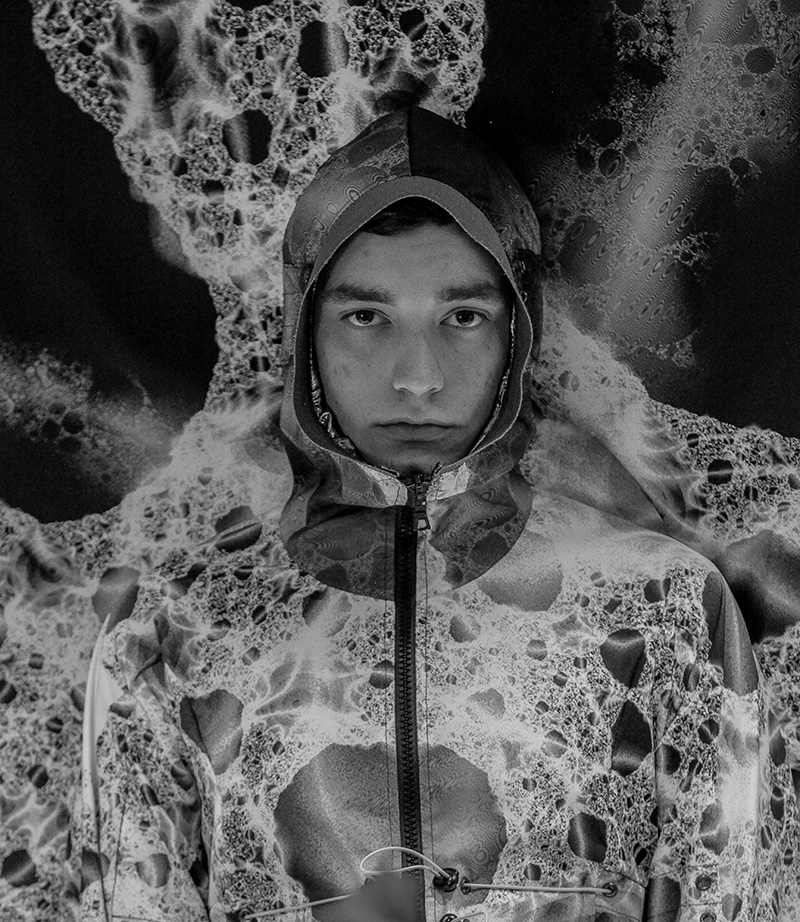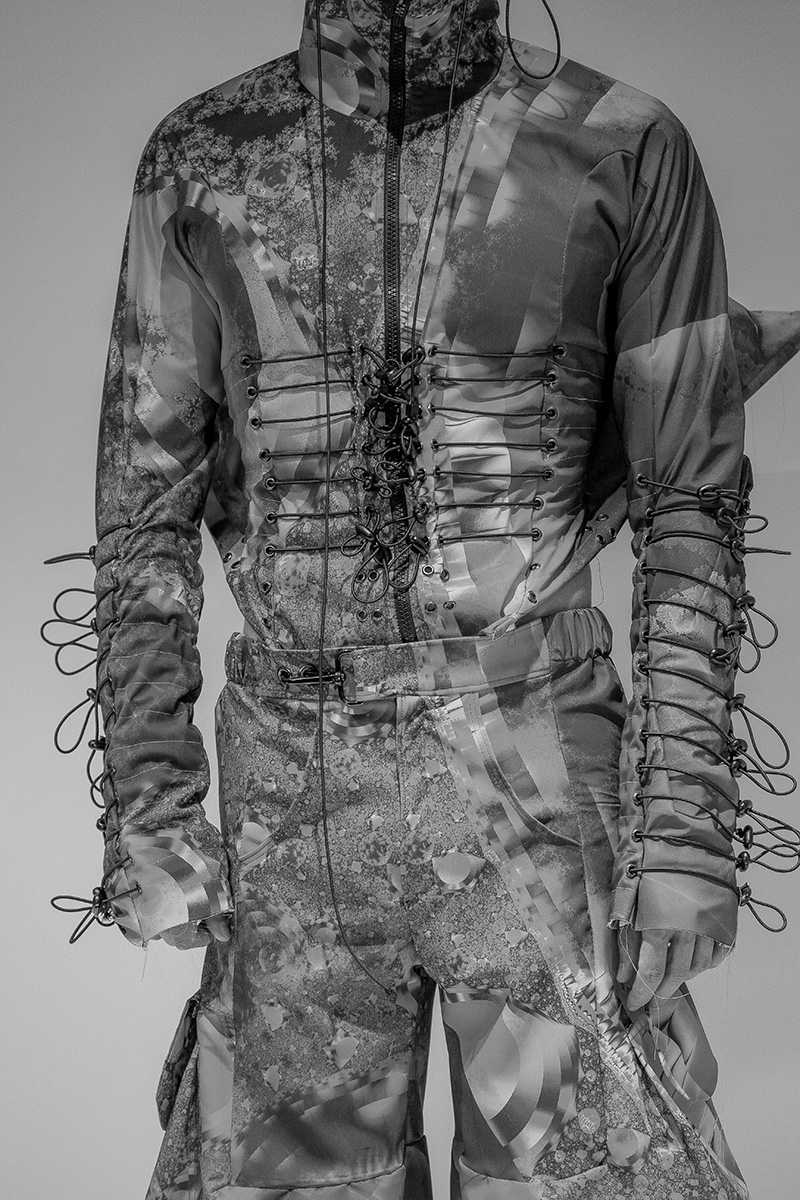 SPORTSMANSHIP. One of the most dominant recent injections we observe are connected to international 'social' image building, such as over-styled, heavily layered athleisure x luxe sportswear concoctions. What is your take on this?
Well, in the context of fragmented realities, inputs, trends, and moods, I think we can be distracted easily. And in general, I am wary of anything that detracts or distracts from the true person. Especially now. Over-construction of an image or garment, or over-styling does not sit well with me. There are no icons here, there is nothing timeless here, because timelessness comes from simple ideas and people simply being who they are. I associate personhood with the mind, not the body. And I see that 'social image building' – as you put it – moves people away from their minds. It is not cognitive, just corporeal. This kind of fashion has its place in the industry and certainly there is a huge market for it, but in the end, I am just not interested in the body. The mind is much richer and has so much more sincerity, creativity, longevity.
LONGING. Due to this status quo you also indicated, many of us, often express a longing for sincere moments and emotion, think the notorious 1991 Margiela presentation in Paris, the first Raf Simons défilé, or perhaps the work of mavericks like Lee Mcqueen or the early escapism offered by Gareth Pugh. Is emotion in fashion dead?
Fashion will never die because people will always wear clothing, but I agree in a way with your question. I think a kind of fashion died with McQueen's death and this kind was a fashion embedded in macro-emotion. Now it is more about micro-emotion, with the devil being in the detail. Showmen like Montana and Mugler aren't around anymore, and they were the sort of precursor to the intensely emotional presentations that Mcqueen and Margiela used to make, albeit with very different approaches. Now it is about searching rather than being struck immediately. We live in a time where things are centered around research rather than by making announcements through a show or the garments. We encourage this in our students at Polimoda as well. Emotion is a basic human function. So as long as emotion and clothing are both connected with the body, emotion in fashion will be there. Maybe we just need to look a little harder.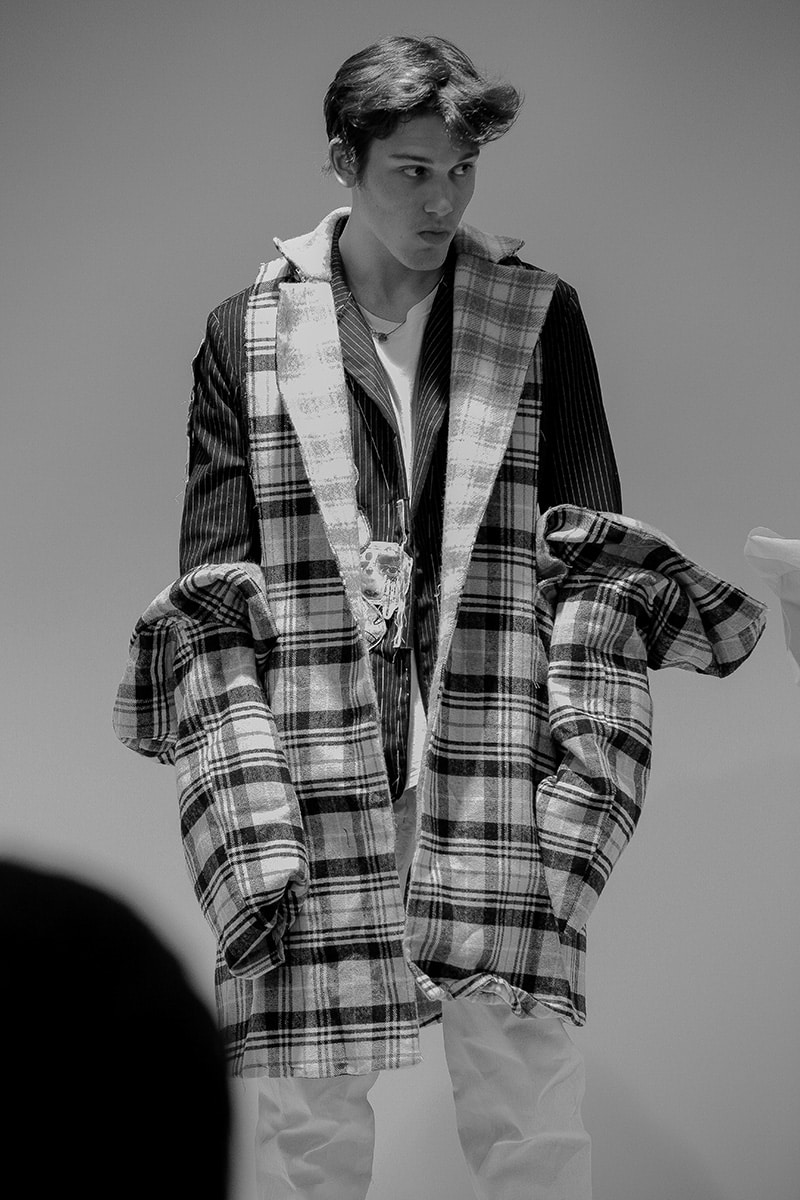 BUSINESS-LOUNGE. Of course, we need to be realistic too. Young talent is great, but often they lack guidelines, strategy and a proper foundation to become something real. Could you tell me how you see this new HYBRID designer?
The fashion industry asks businessmen to be visionaries and designers to have managerial skills. Convergence defines the spirit of the time, though we realised this more than five years ago when we made Fashion Brand Management, the most creative course at Polimoda. If you look at figures like Marco Bizzarri (ed. CEO Gucci) or Adrian Joffe (ed. CEO of Comme des Garçons), their greatness lies in their ability to invent new visions. They are not accountants. The same hybridisation occurs for designers. Some designers can be great brand managers in their ability to shape the identity of the brand. Some are stylists and assemble elements to pierce the screen. Some are creative directors and brief designers and businessmen to coordinate around the same goal. Some are merchandisers and create the perfect selling collection. That is why we launched a course in Design Management. But there are also hidden designers who are still able to cut and sew. We do not give up growing them because it only takes for one of them to develop a truthful original taste and we then shall have the new McQueen have all been waiting for.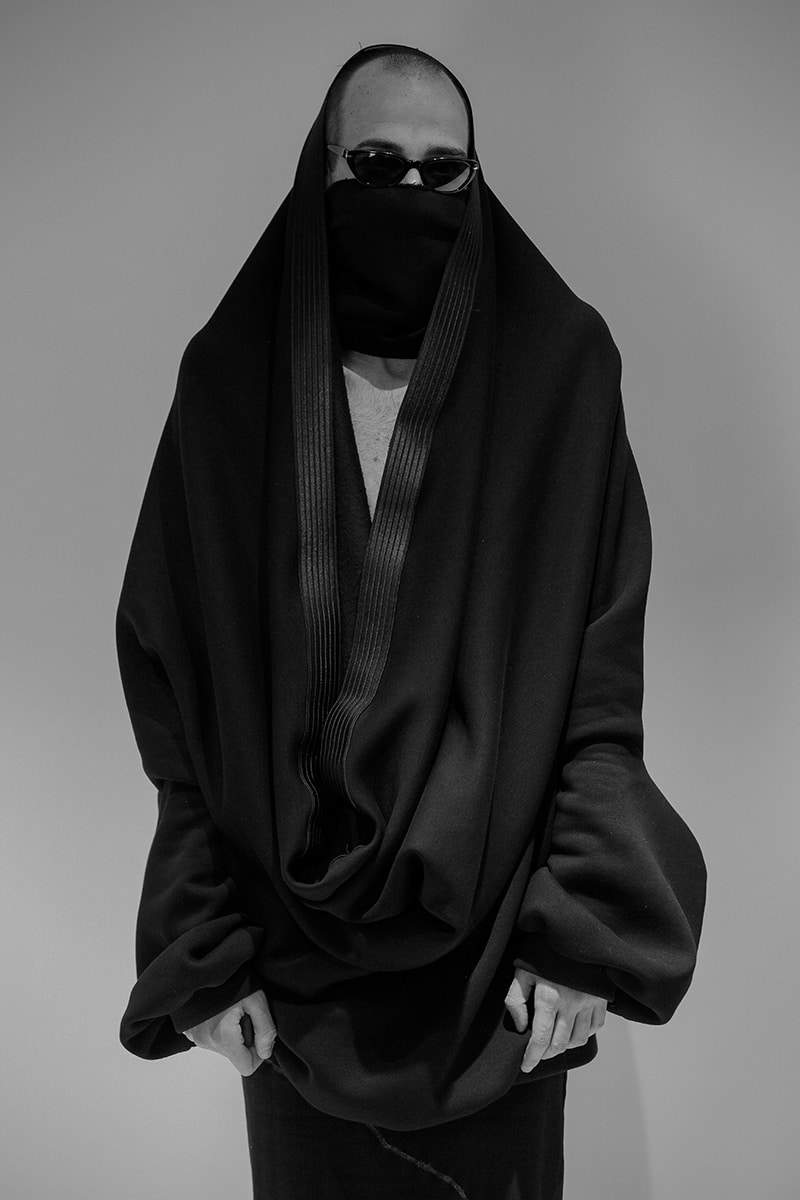 POLI-THEN. Let us speak locality: Florence has such a rich history, especially when it comes to art, literature and yes indeed craftsmanship. What is the value of artisanal knowledge today?
Yes, we are lucky to be positioned right in the middle of the world's leather industry and among the best garment manufacturers in Italy. The Renaissance city of Florence also plays a significant part in the Polimoda student experience. Living here makes you lose track of time and space as if the rest of the world no longer exists; the total opposite to what you might experience in New York or London, and is in some ways an ideal circumstance to focus on learning. You can breathe inspiration on every corner whilst closely studying the masters of craftsmanship. Artisanal knowledge is fundamental for the future and the impact of 1500 students coming from all over the world to Florence and it can also help reinvent this knowledge. We do not have to take the past as something to be re-edited as it is, we must play a dialectical game between past, present and future, otherwise the past becomes a burden. When we entered the Villa Favard for the first time and we saw all the frescoes and stucco, I immediately proposed to paint everything white. They all mocked me but in reality this is exactly what we virtually do every day with our teachings.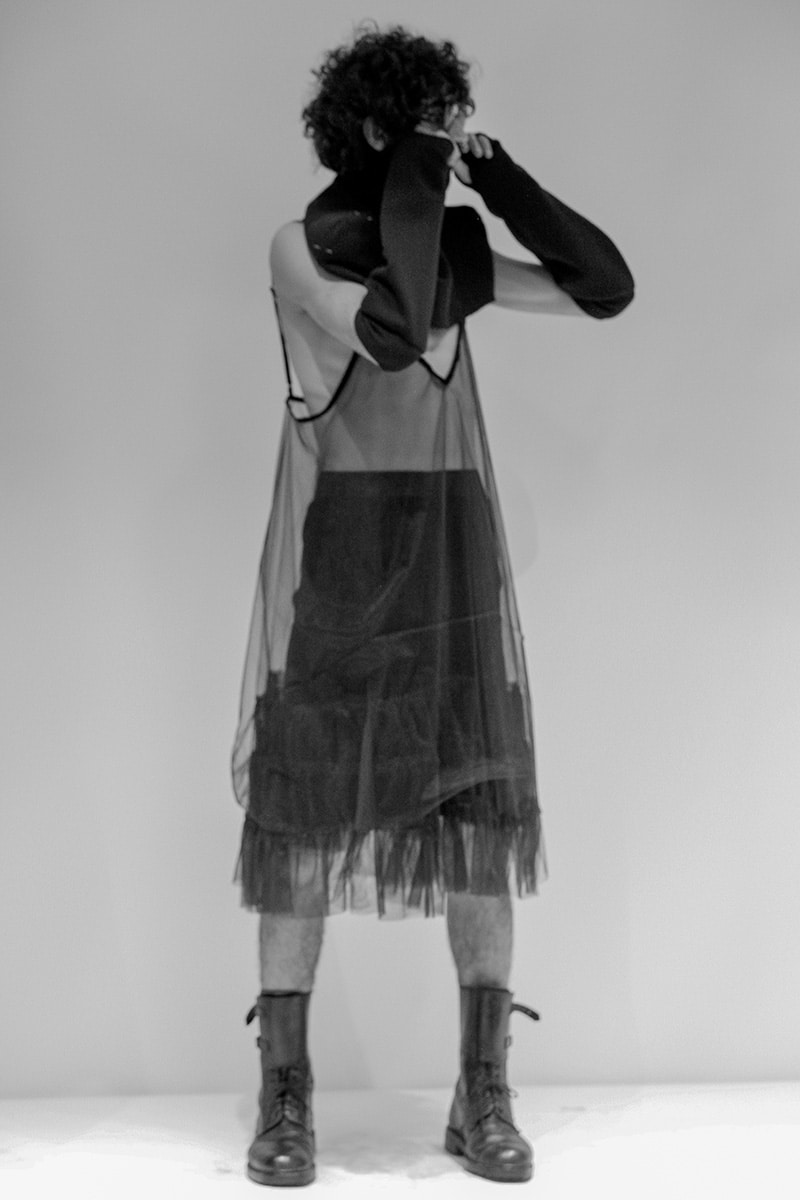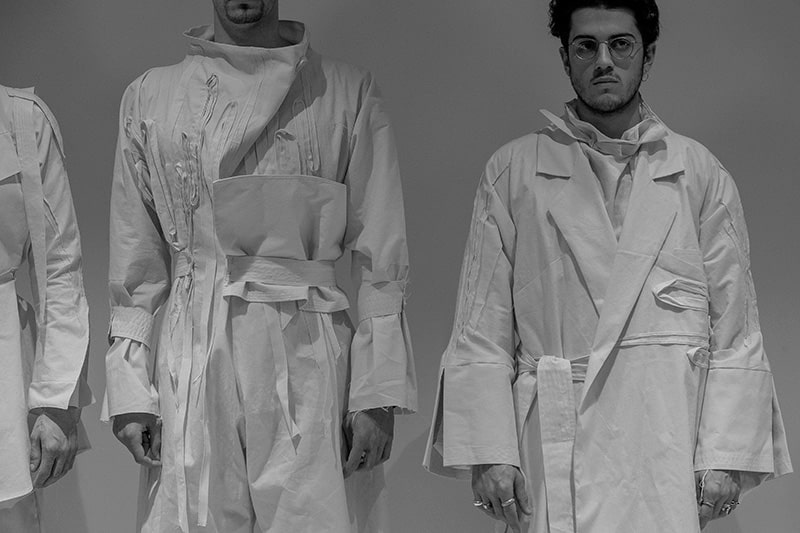 POLI-NOW. You are right, Polimoda is a uniquely curious place. Not just the Villa Favard, but the general atmosphere is special. What are the values by which you wish to approach the coming years?
The human being must be at the center. Let me answer this with a short summary of terms, I have been thinking of. Research, concept, creation, message. Product not as a reflection of the media-driven market but as an expression of an articulated project, made of vision and skill. No glamour, no decorations, no frills. Focus on contents. One to one education. Keep small while growing big. Passion, emotion, commitment. Past, present and future. Displacement: break though geographical, generational and every kind of barrier. Question everything, wear nothing. Form a tribe of independent thinkers.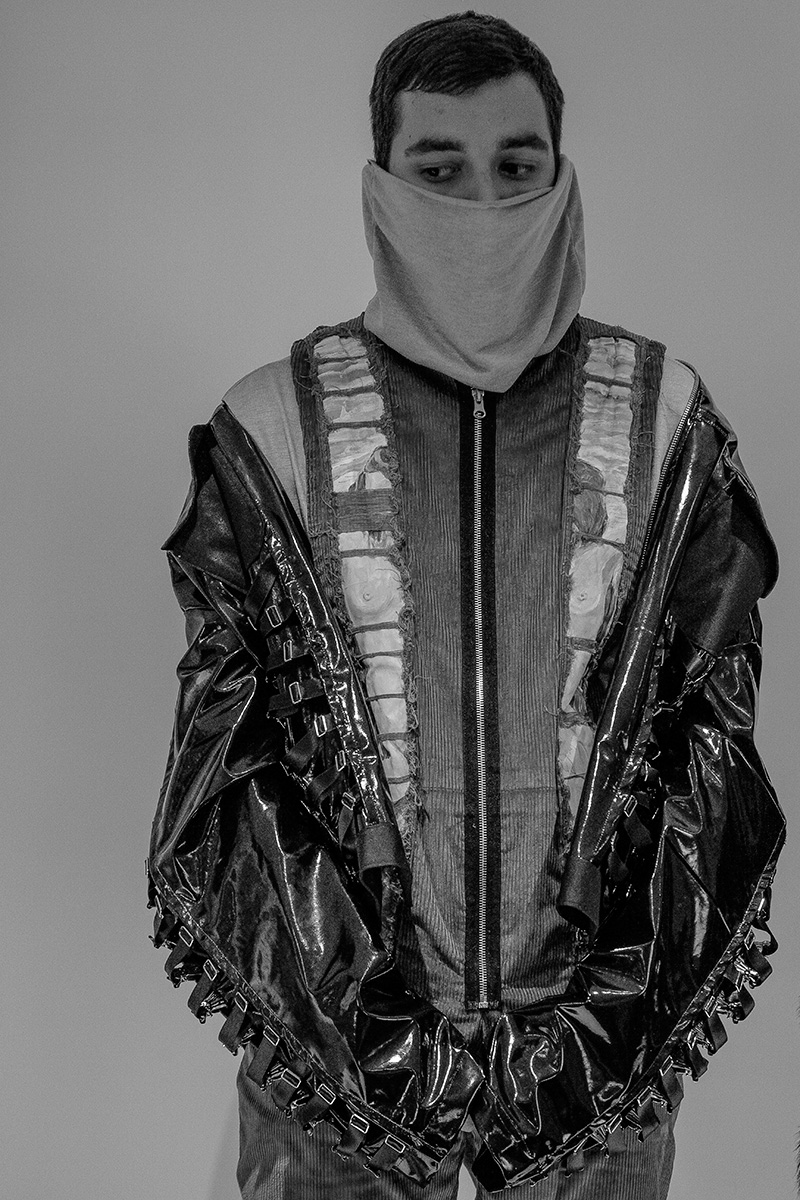 PASTURES. One from the team: we feel obliged to ask you what it means to be Fucking Young?
Paint it white!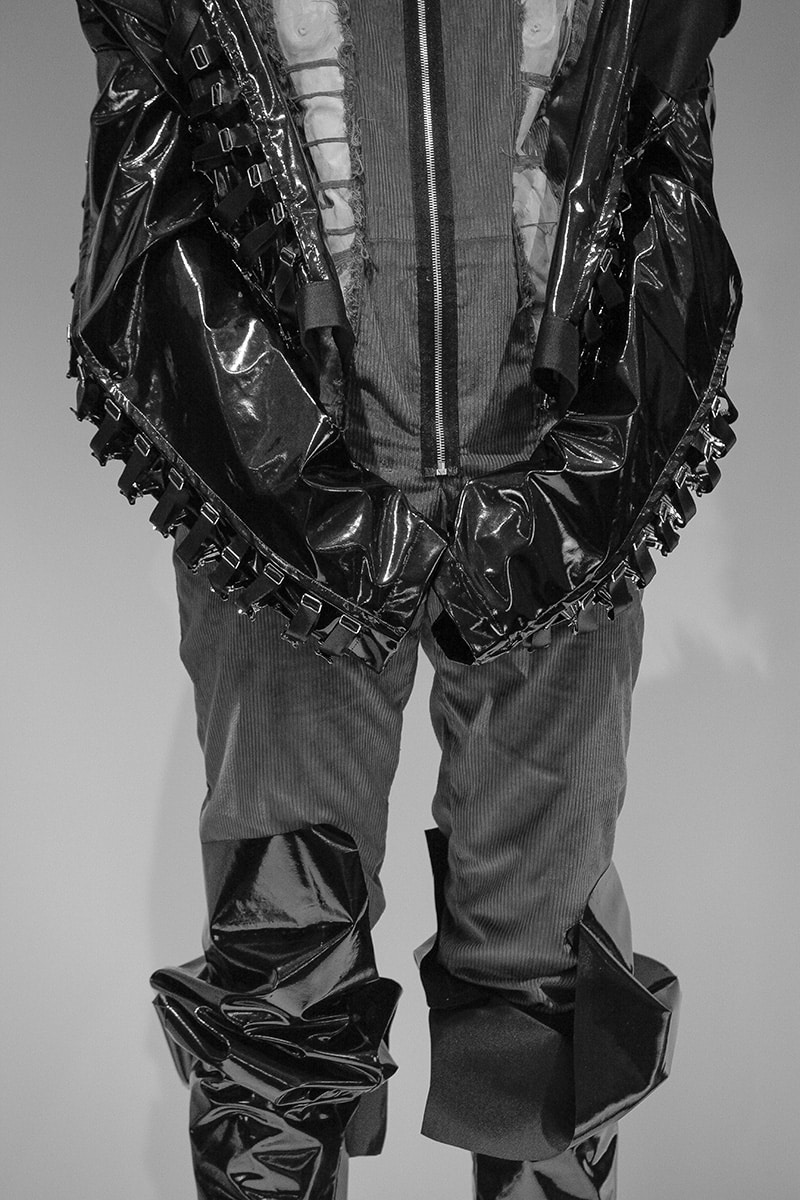 All images courtesy POLIMODA, only featuring fashion design students work.
A special thank you goes out to Sophie Joy Wright, for her excellent coordination!