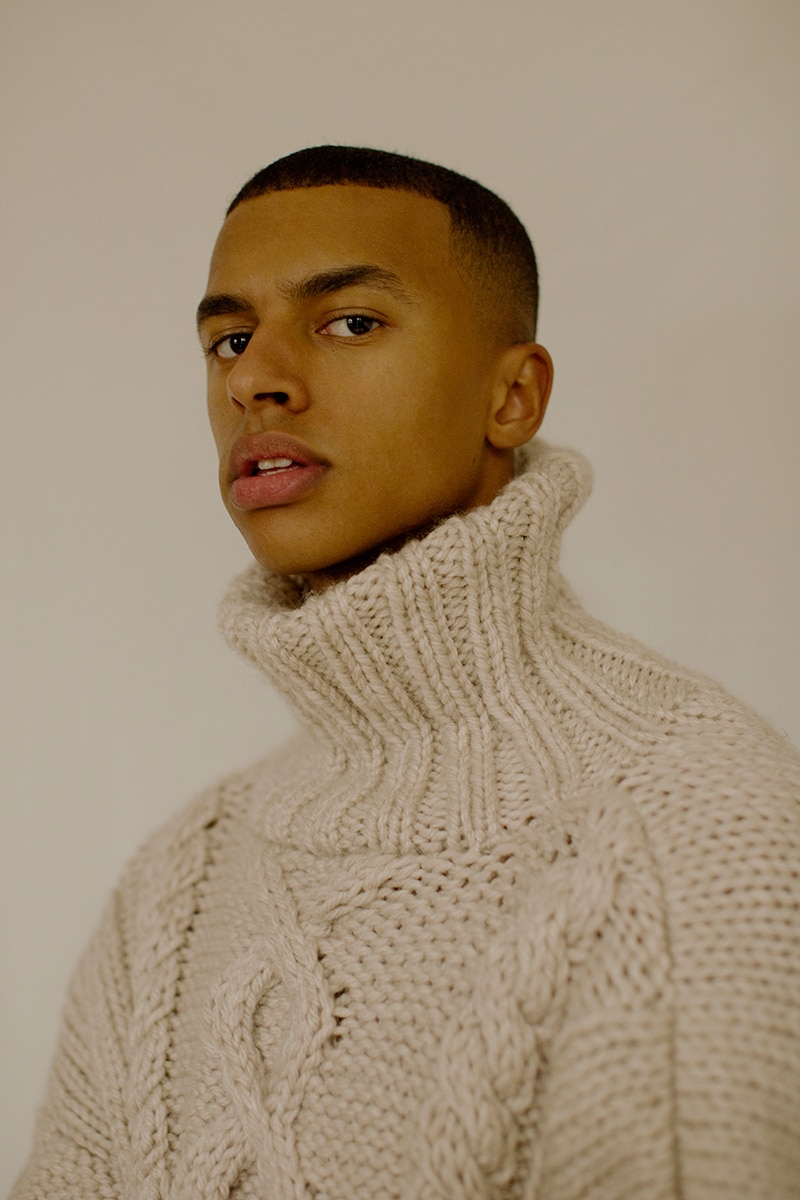 Taking it back to the very beginning – how did it all start out for you?
Hey Fucking Young! My name is Olorun Webster-Hassan. I'm 20 years old from Dulwich, London. I moved to Nottinghamshire when I was four. I'm half Nigerian (precisely, Yoruba) and half English. In the grand scheme of things, I'm relatively new to the modeling scene and I personally think I'm just getting started. As of recent, I've been busy enough to turn modeling from my part-time job to a full-time role, so I've got my fingers crossed that this will continue to stay busy because I can't wait to see what the future holds.
Three words that describe your best self are…
Motivated, focused, and content.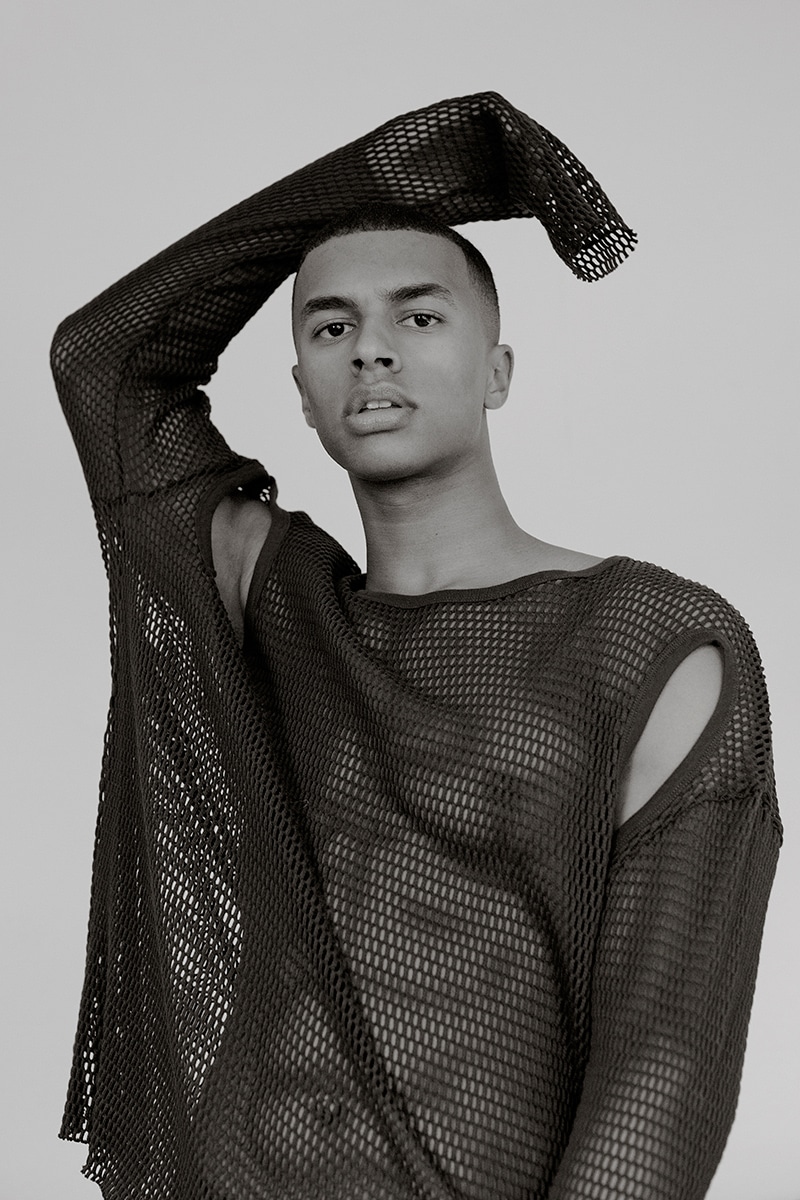 How were you discovered/scouted? And what were your first feelings when you happened to sign your first contract?
Firstly, after signing to my mother agency for the first eight months I didn't really receive any work, so I decided to change my look completely by shaving my hair off. About a month later, the owner of an online magazine was interested in partnering up with me for a shoot. Once the images were released, I posted them to my Instagram, and they received a lot of engagement and interest! I then ended up being discovered from my first London agency through Instagram based on the photos from the shoot I was in. This got me so excited and proud, and it led to signing my first ever contract.
Dream client to work with?
I would love to be a part of a Stone Island campaign!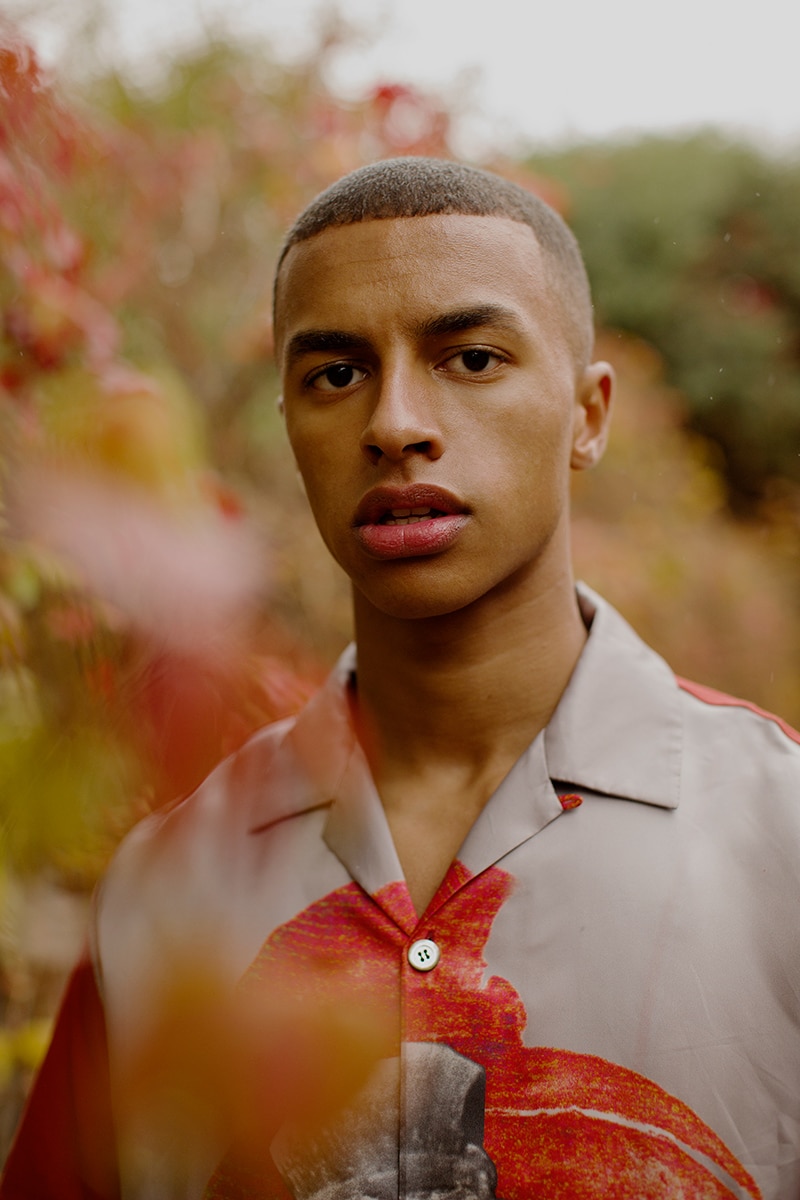 Favorite modeling experience so far?
At the moment I'm yet to be a part of a modeling scenario that stands out from the rest; however, I've enjoyed all I've been part of equally and I'm sure a special momentum will spring-up soon.
Essentials to bring along your travels for a last-minute job are…
Vaseline, a hairbrush, and headphones for sure.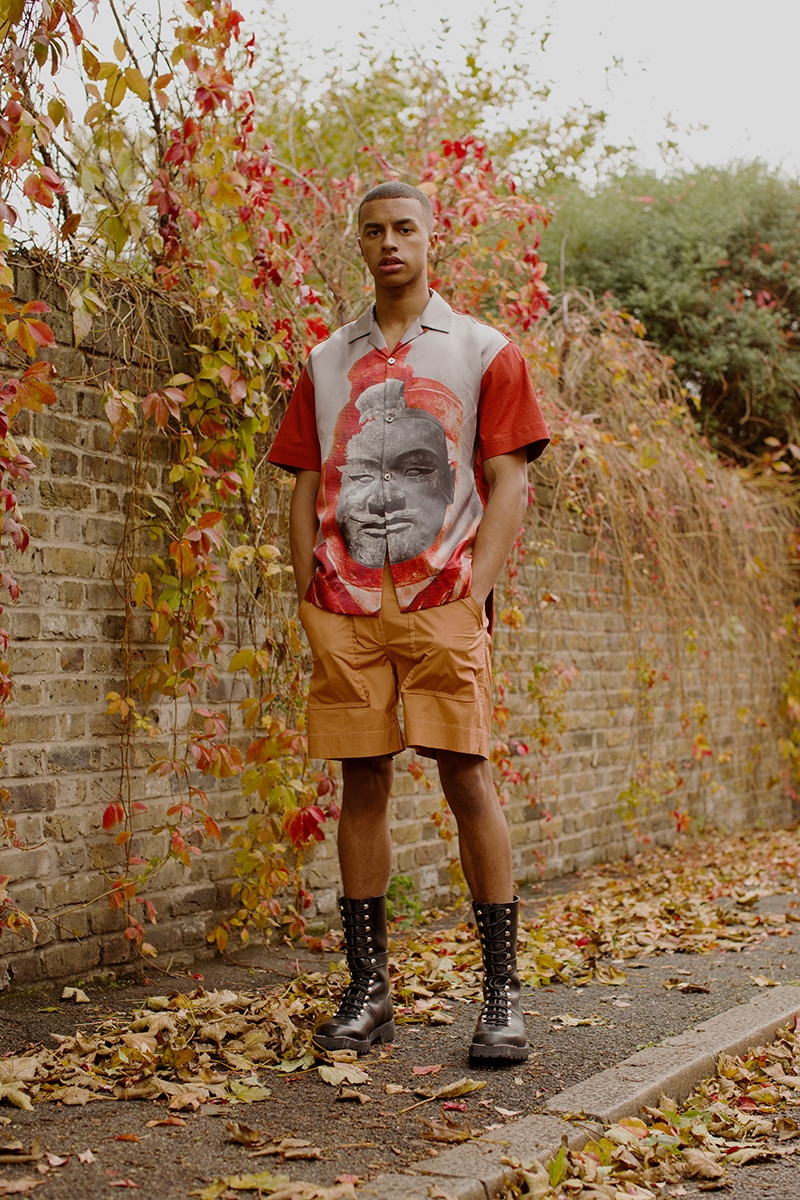 As a highly regarded model on social media, what are your thoughts in regard to the whole Instagram thing?
I'm very grateful for the current following I have as I'm aware it's not easy to build, maintain, and entertain an audience whether it's as big, bigger or smaller than mine. I used to be widely into Instagram back when the old algorithm reigned. However, as it's changed over the years, I personally don't feel like it's as big of a deal as it used to be.
Do you feel empowered through your social media channels? If so/not, how come?
When I was younger (around 18-19 years of age) I use to take social media a lot more seriously. I like I needed to post constantly, whereas nowadays I'm not anywhere near as bothered about social media. I feel I can post a photo and not care too much on how much engagement it gets just because I've got a very precise mindset: "If people want to follow me, then they will; and if they don't, then they won't!" No stress either way! I'm all chilled.
What do you wish you could have done differently throughout your journey?
Undoubtedly, take my time reading through previous contracts (now terminated) and not rush into anything without fully understanding what I'm tying myself into. I'm definitely happy with where I'm currently at, as of now.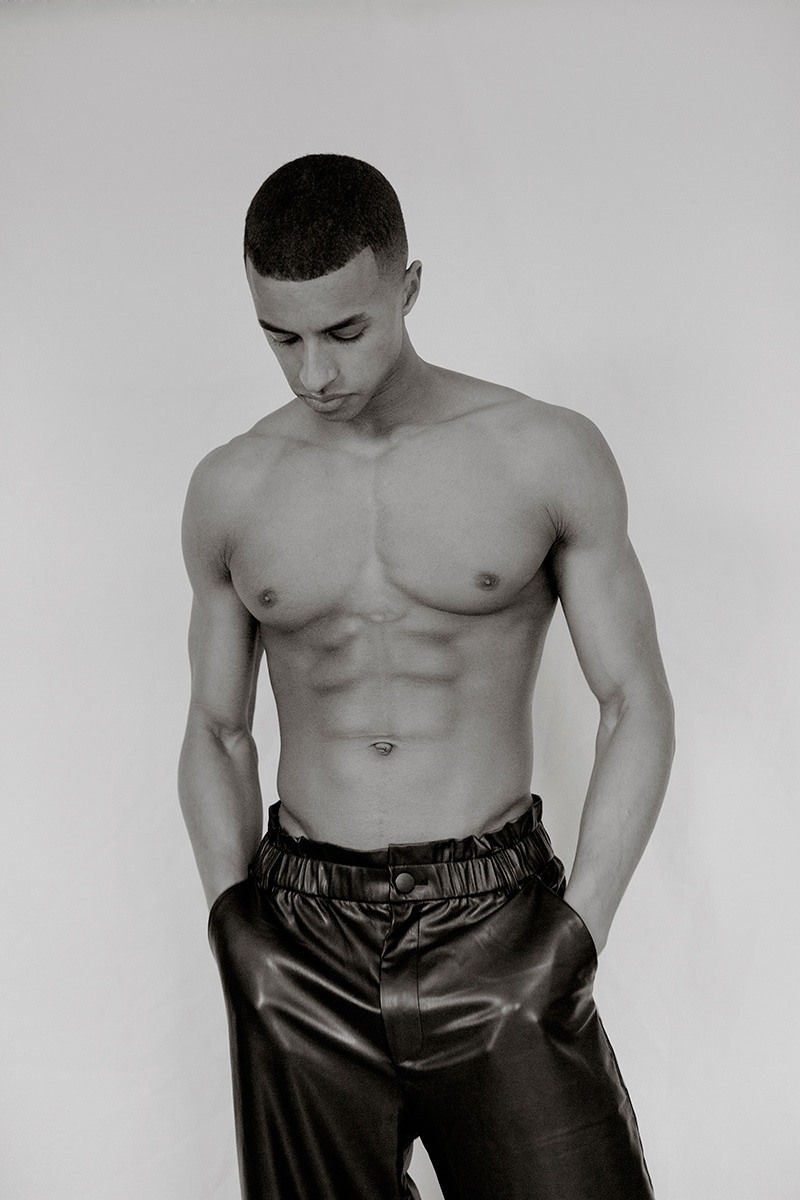 What's the wisest lesson you've learnt being in the industry?
Patience is key in this industry. An old booker told me such and I've always agreed with it ever since.
Any advice to give the young wave of aspiring models, wanting to venture into such field?
Yes! Take your time reading contracts and definitely make sure you know what you're signing yourself up to. Listen to the professionals in the industry, people like your bookers. Be patient and don't get frustrated if you're not getting as much credit/work that you think you deserve! Your time to thrive will come.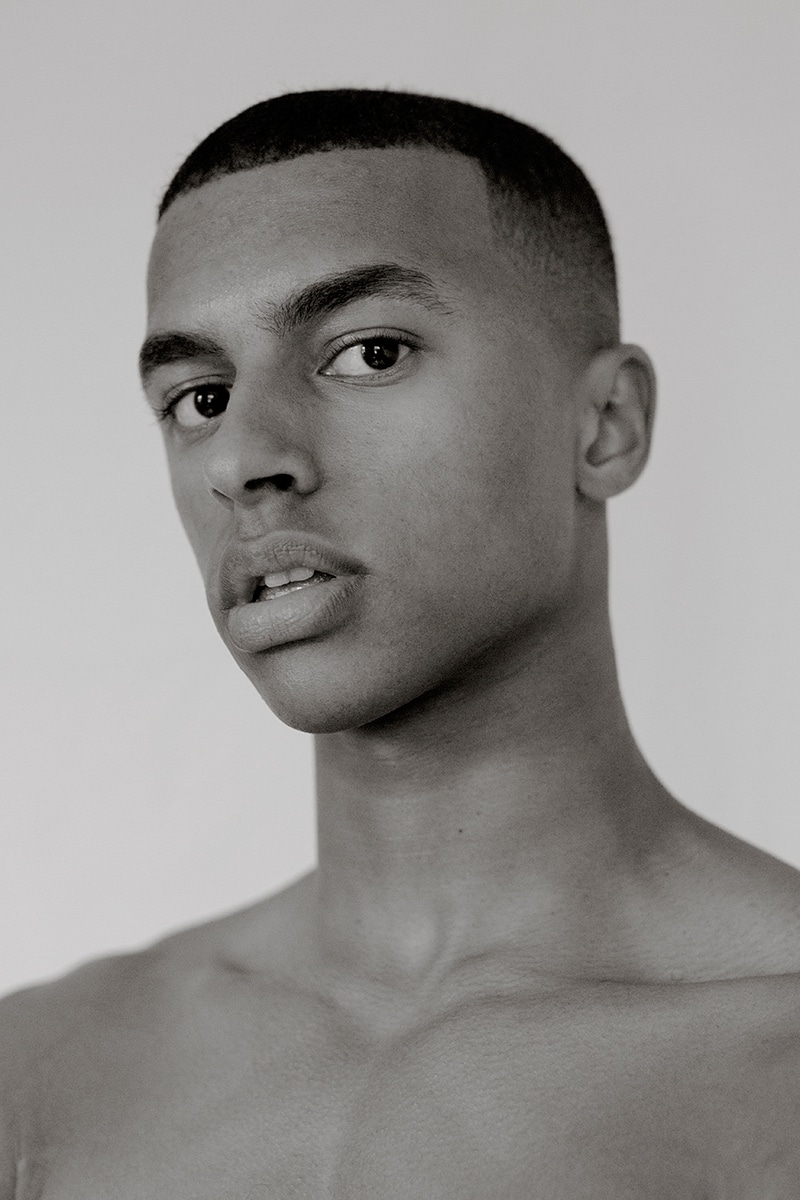 Photography: Joshua Peroti @joshuaperotiphoto
Stylist: Kayleigh Swan @kswanstyling
Talent: Olorun Webster @webster
Management: W Model Management @w_modelmgmt, RED Models @red_models, Two Copenhagen @twocopenhagen