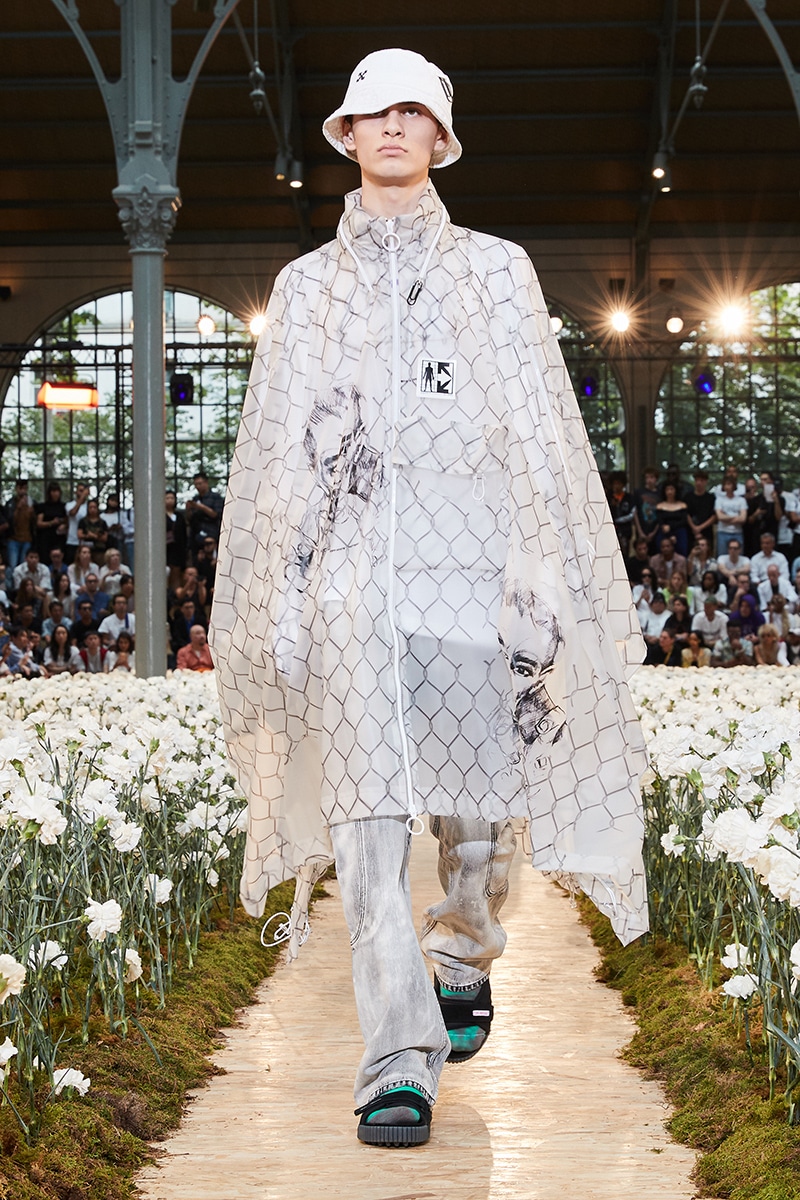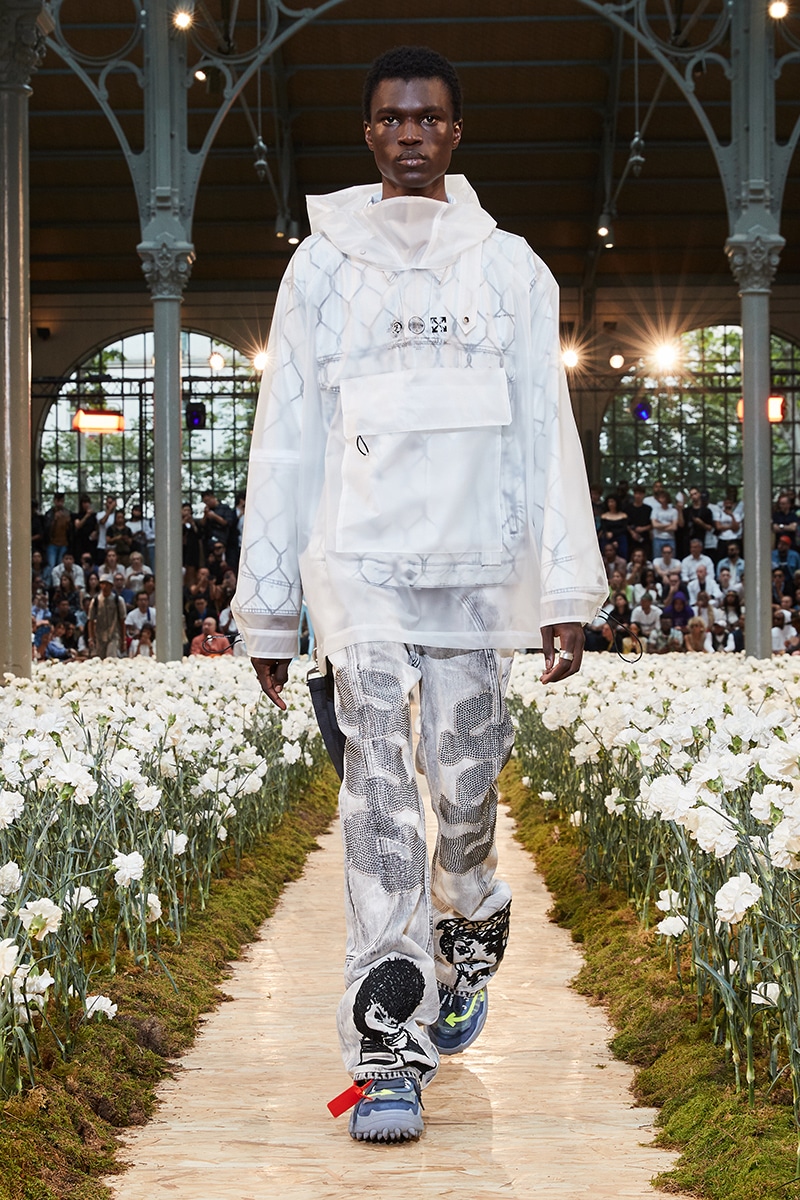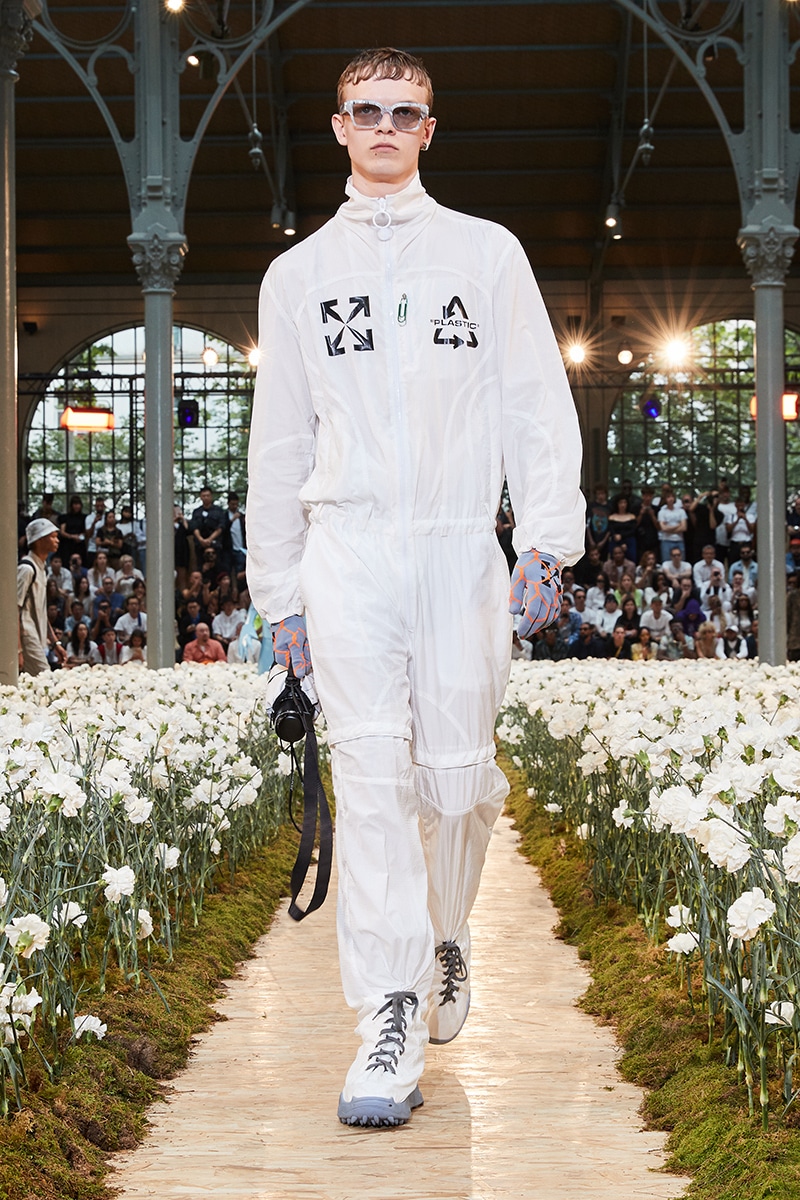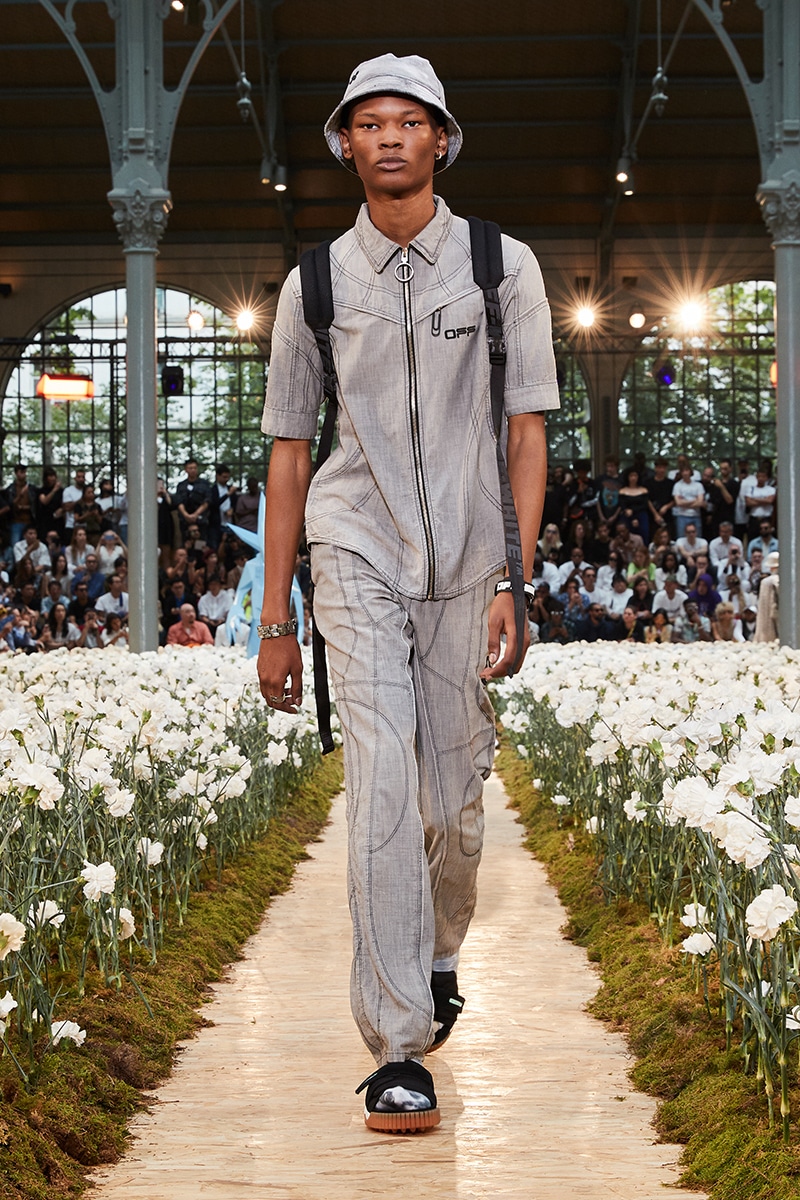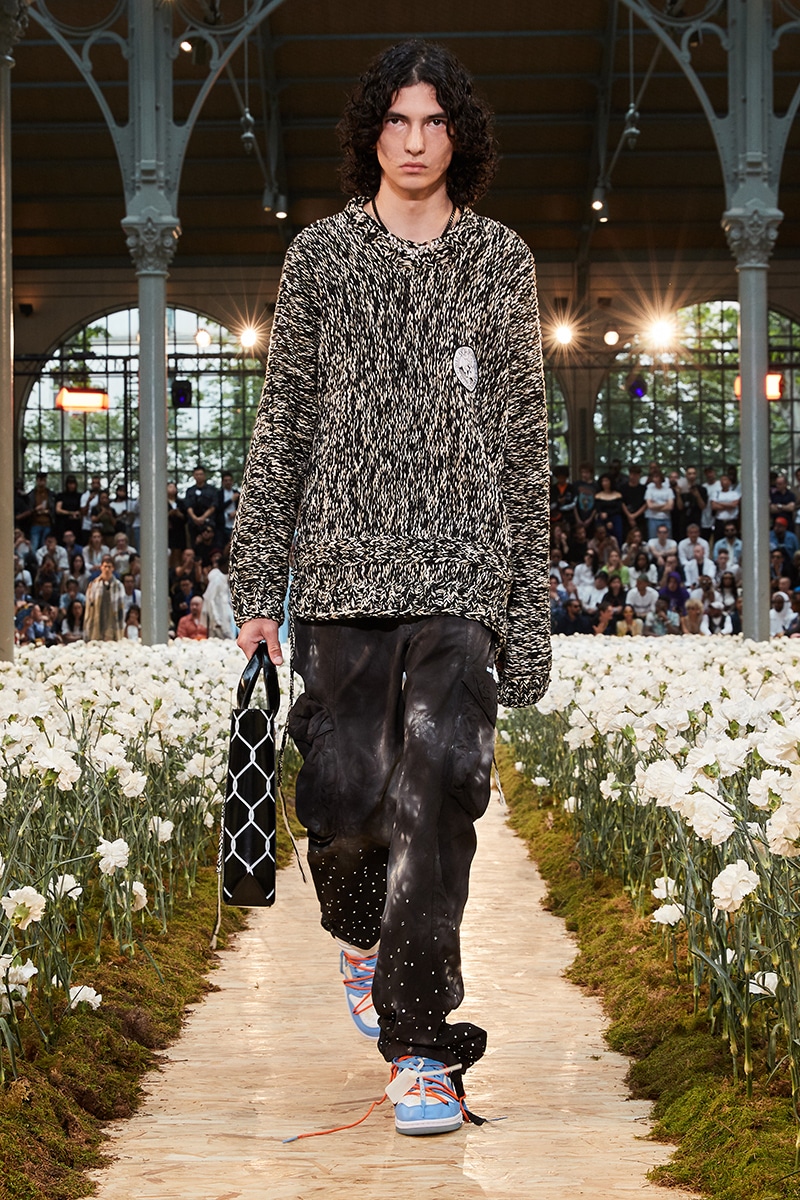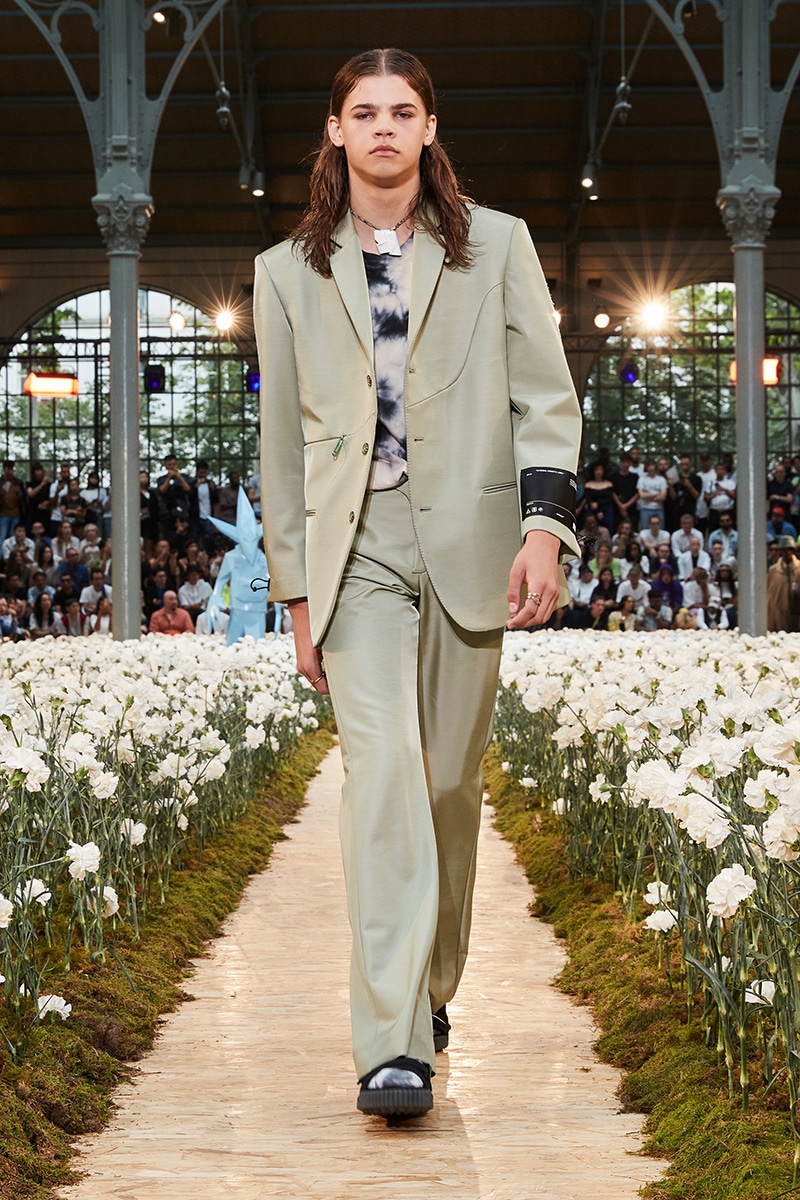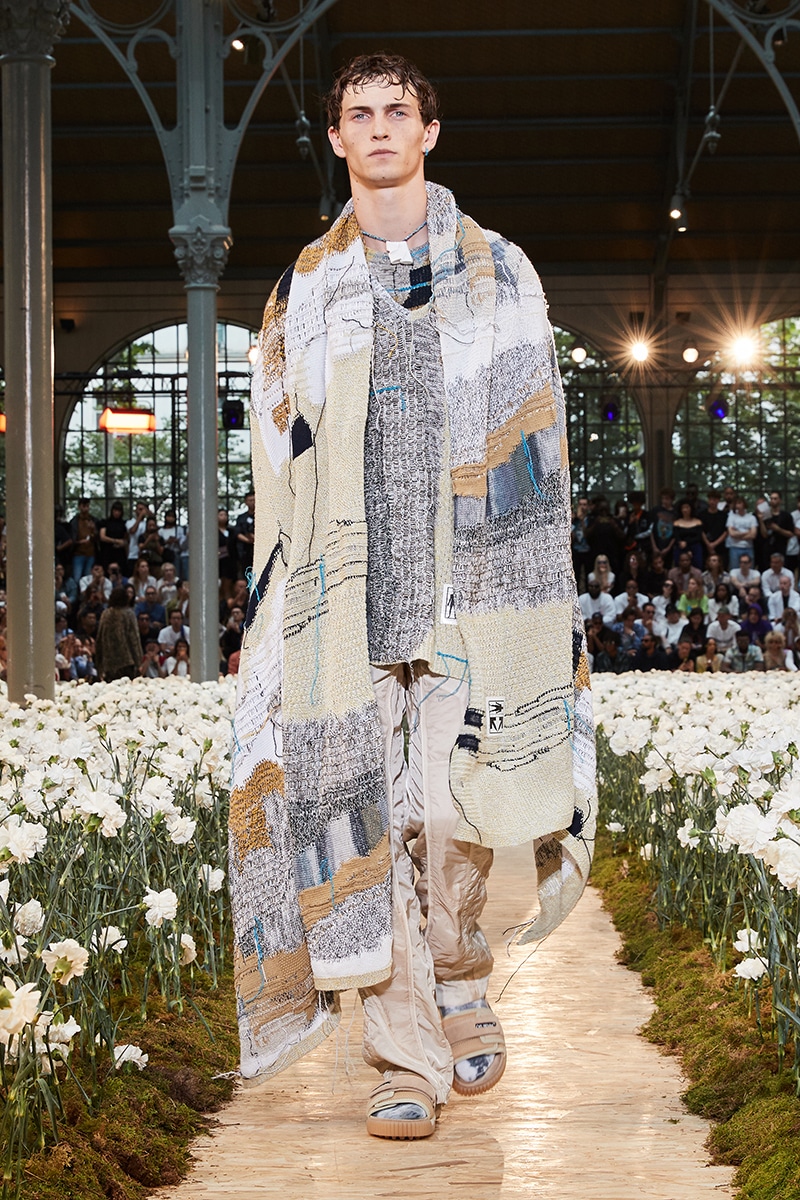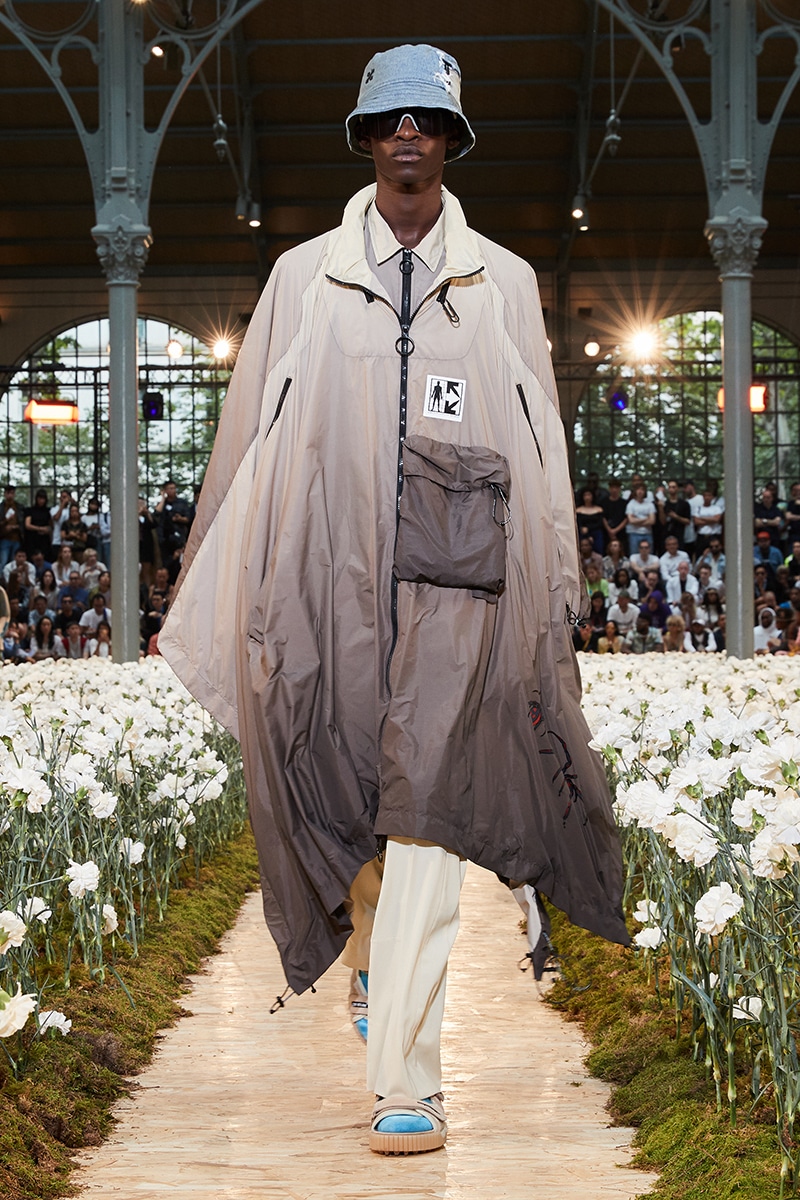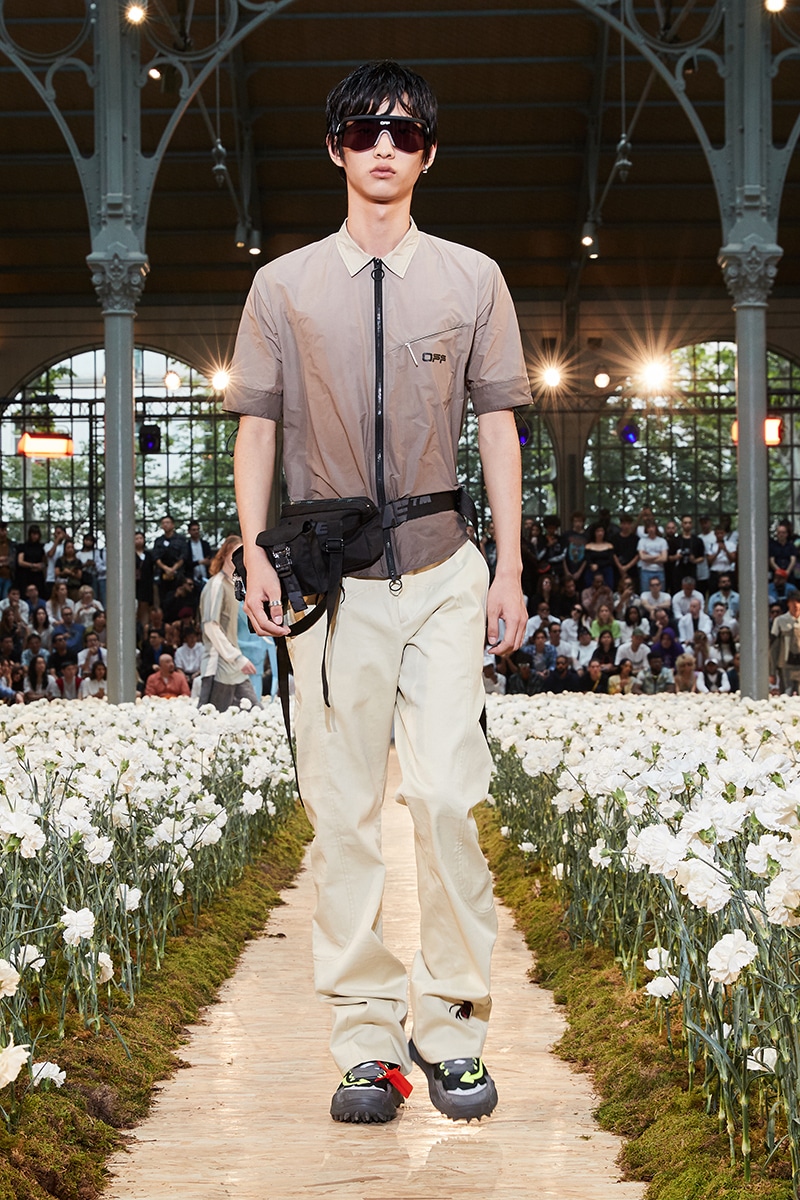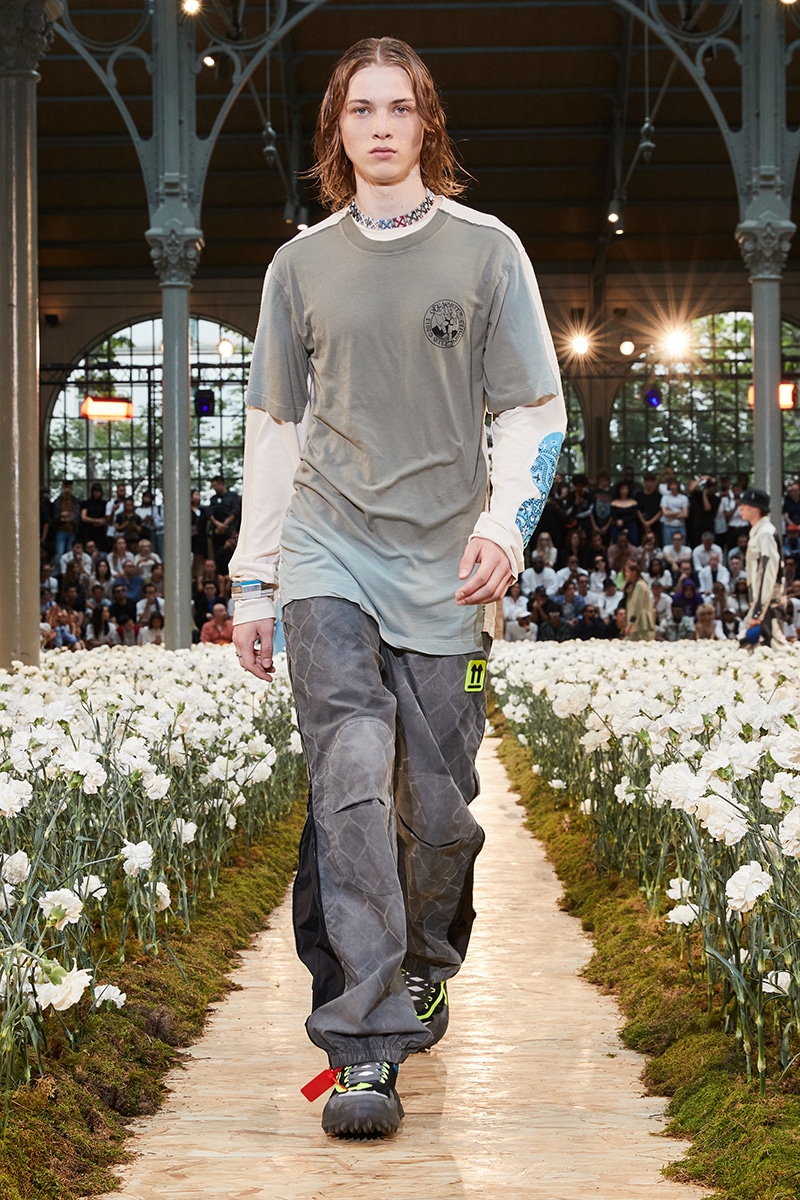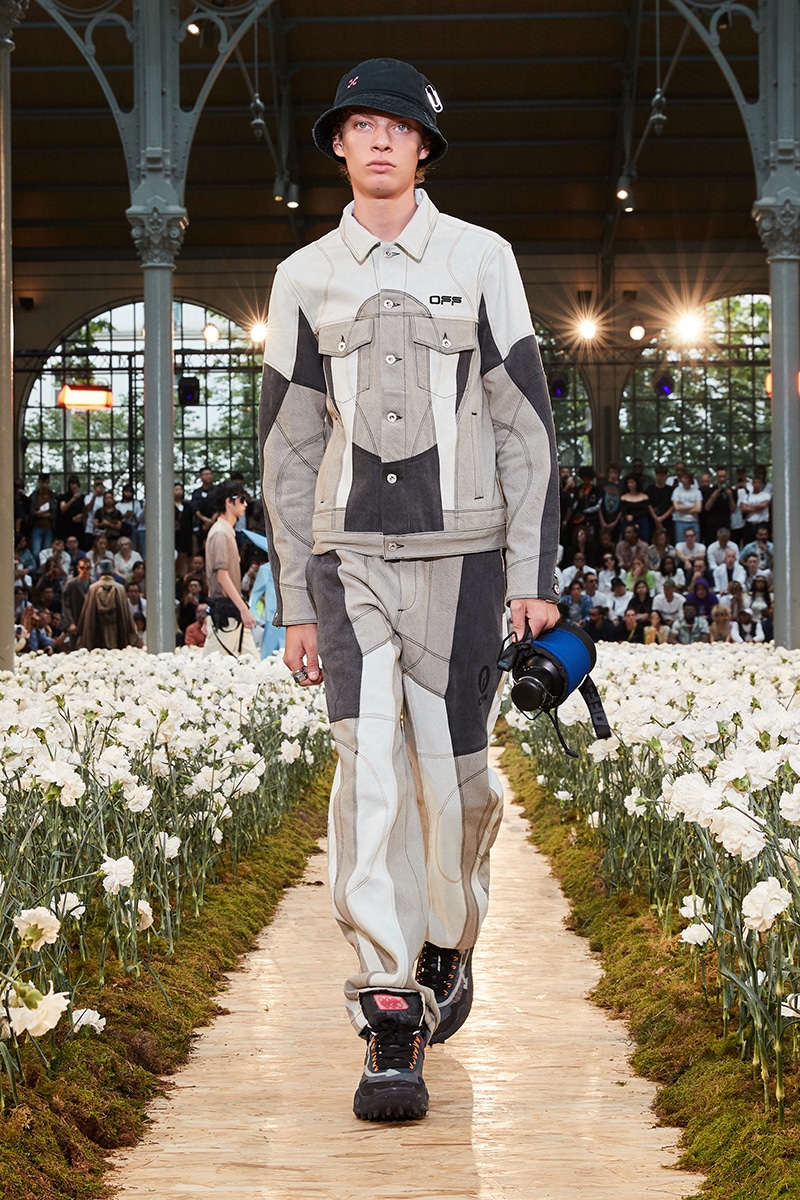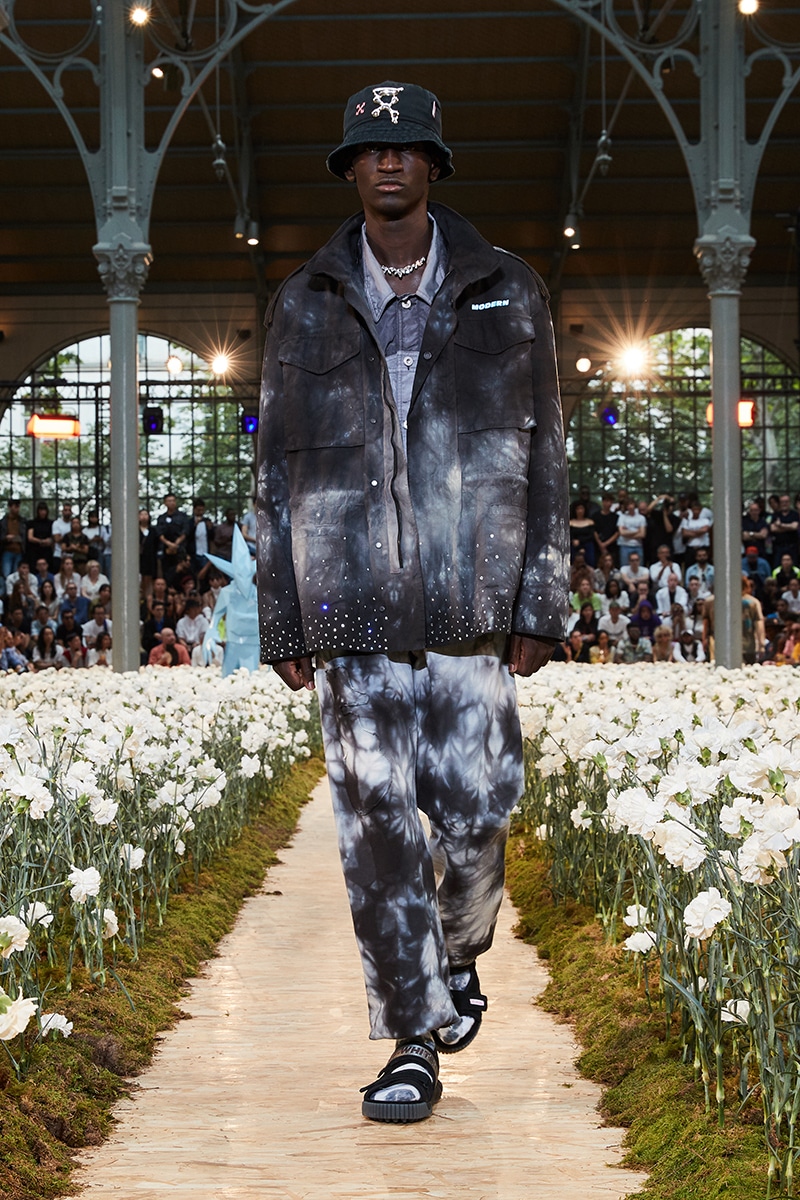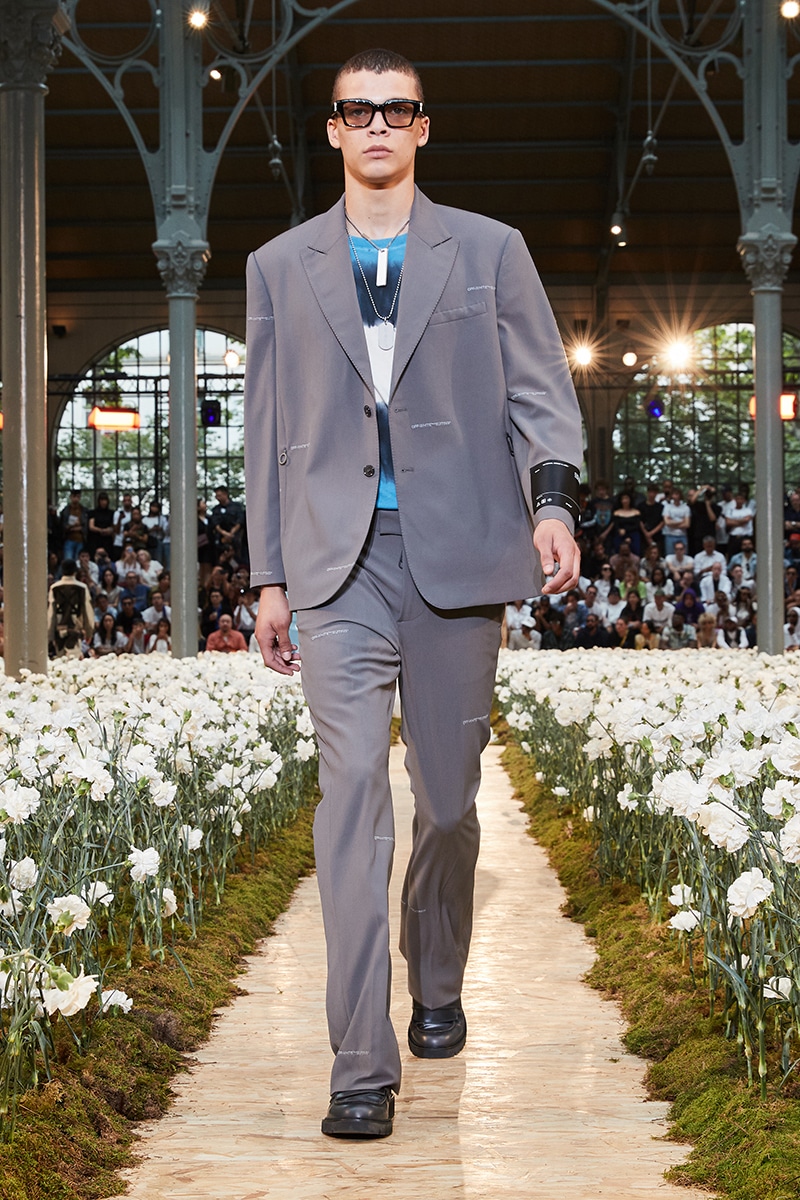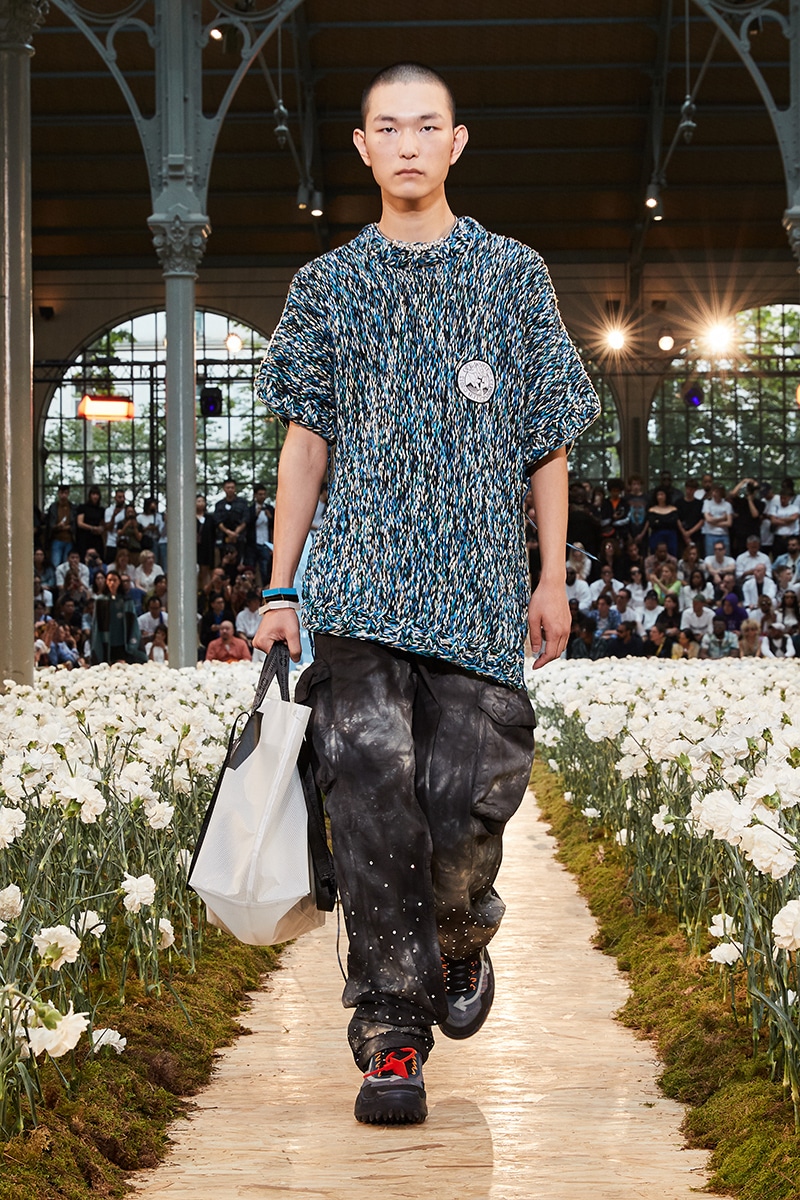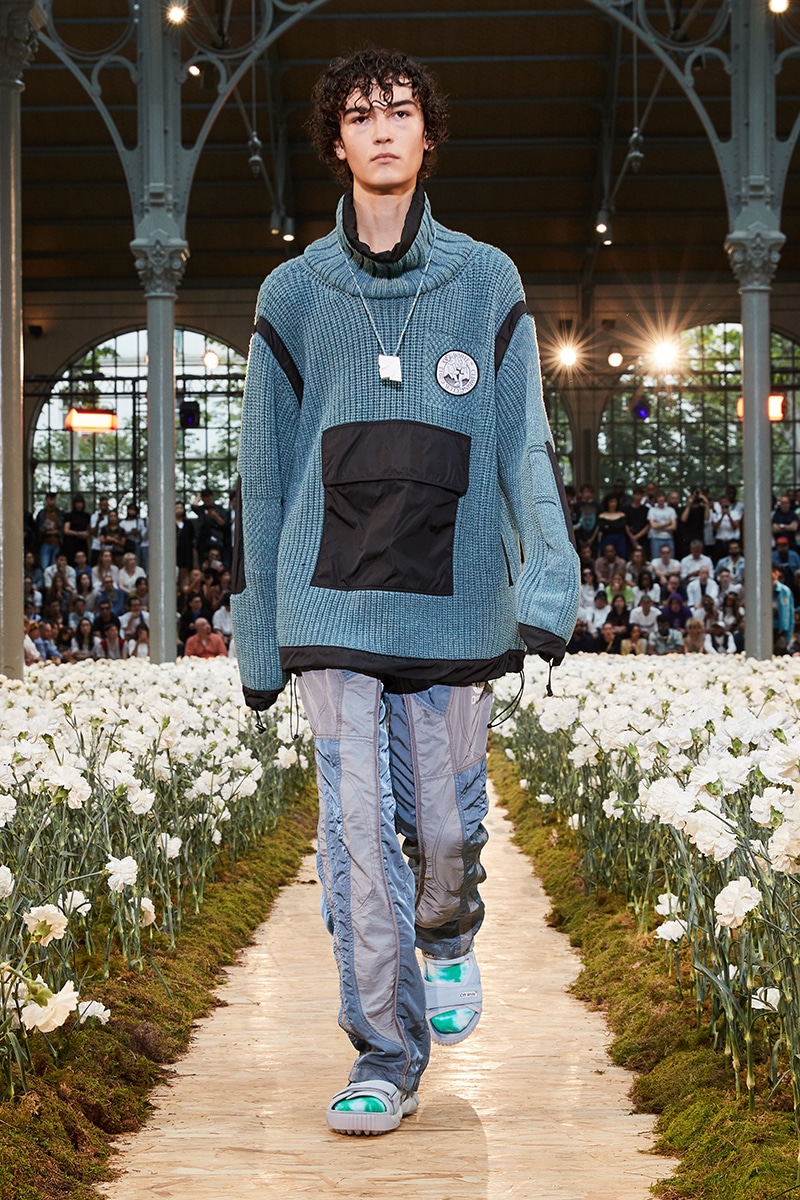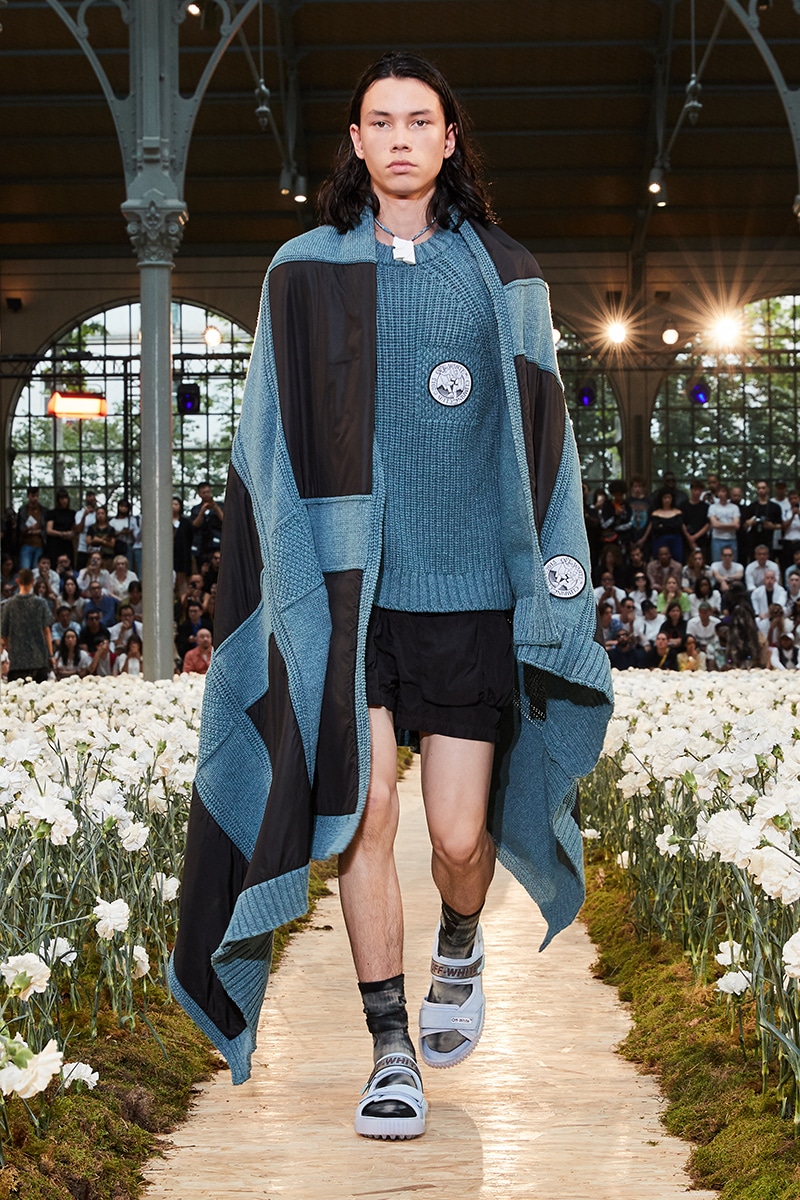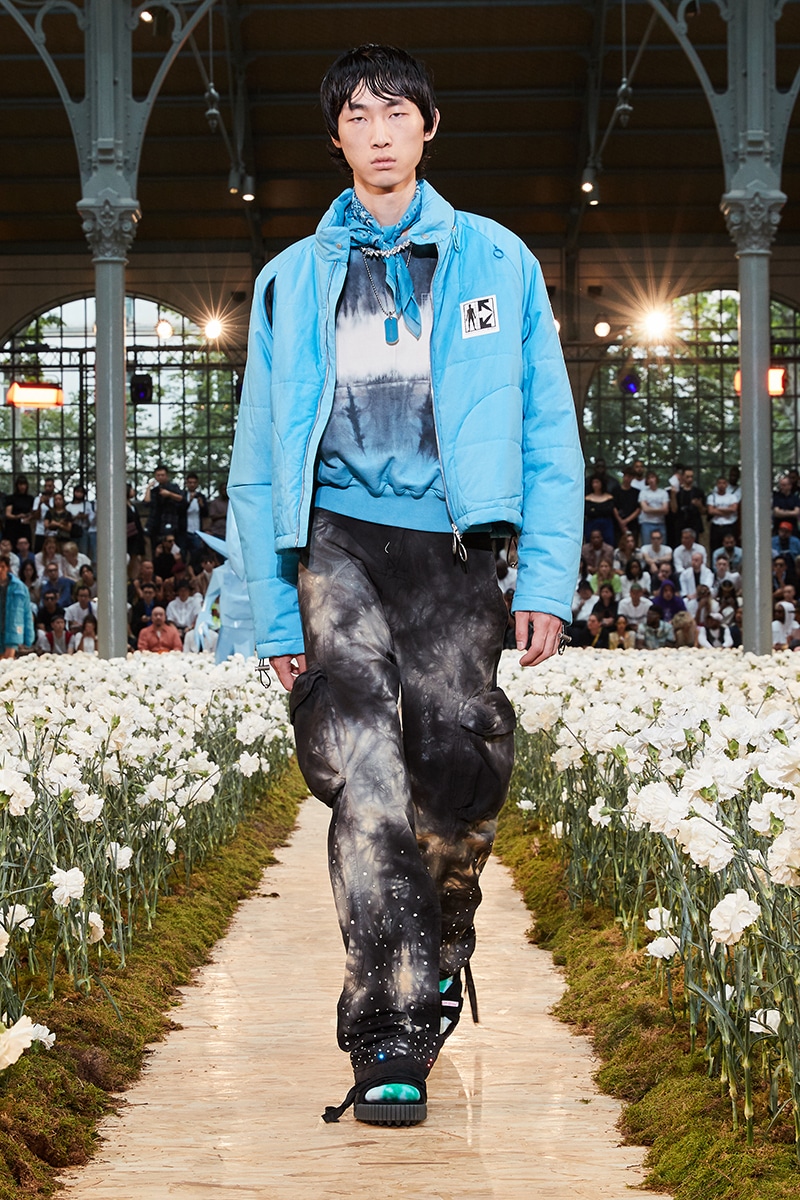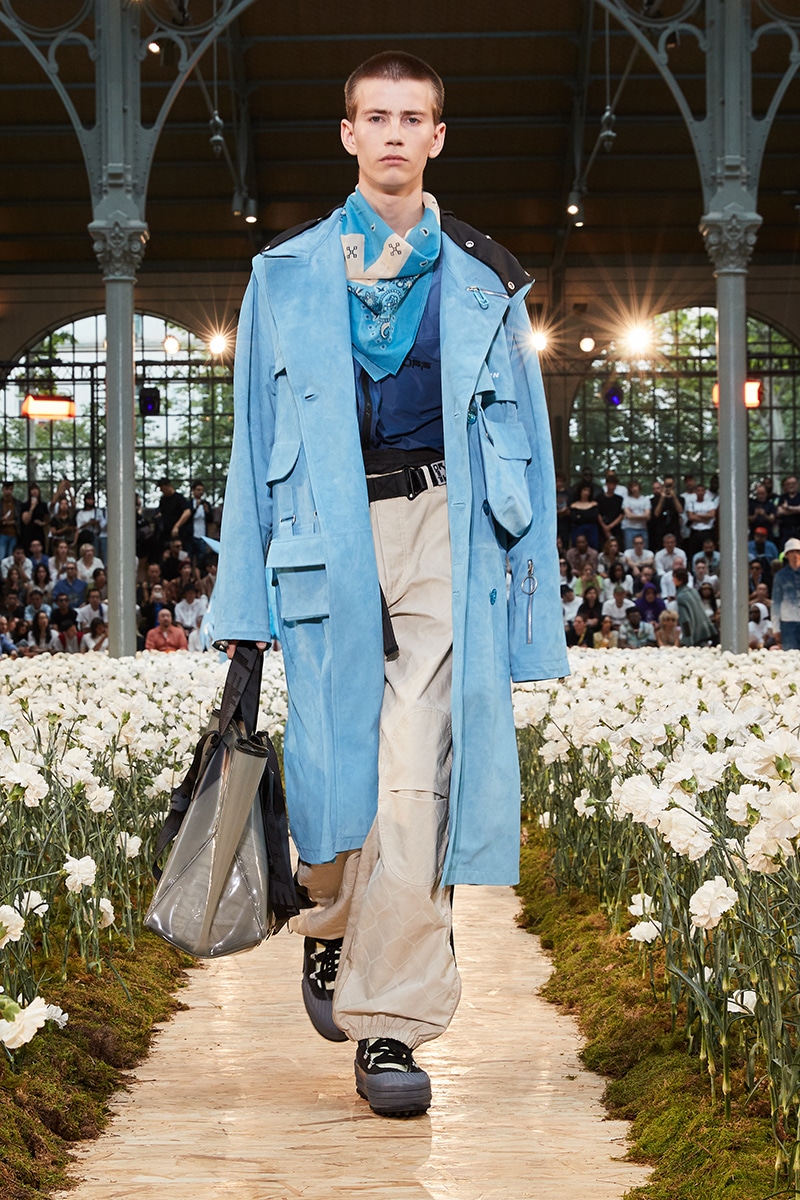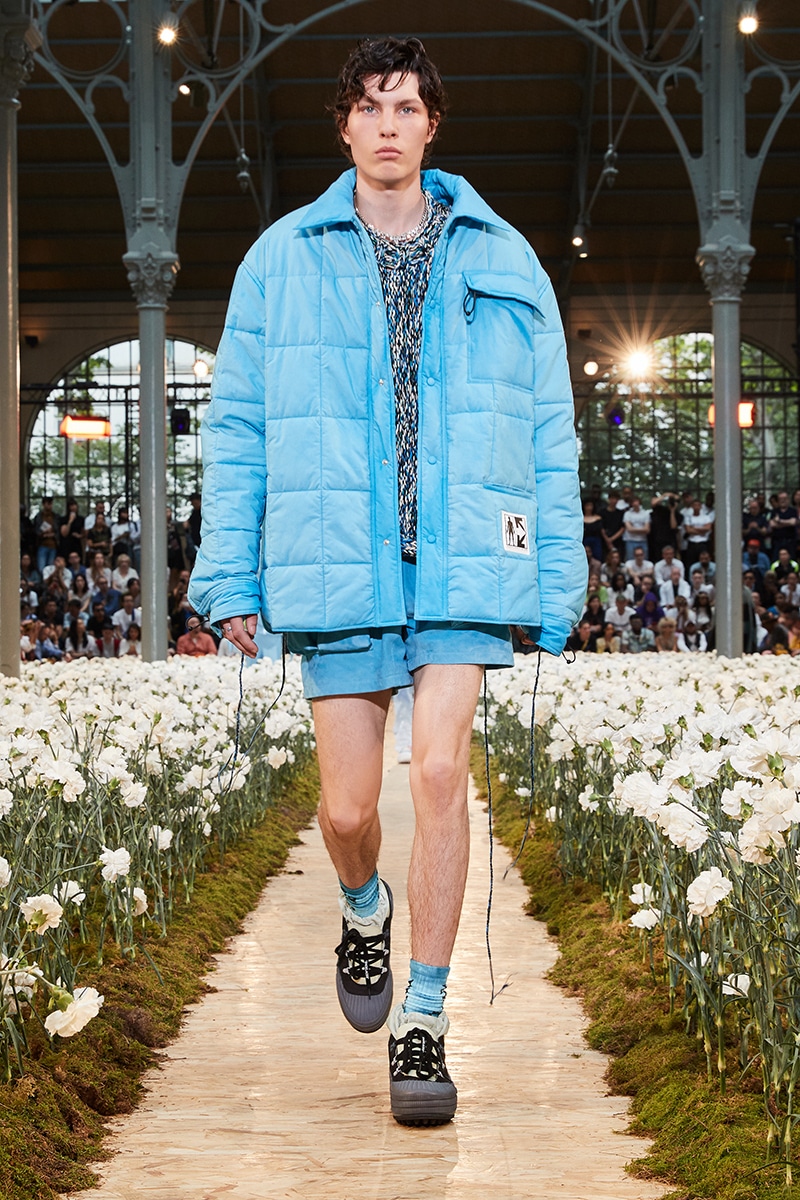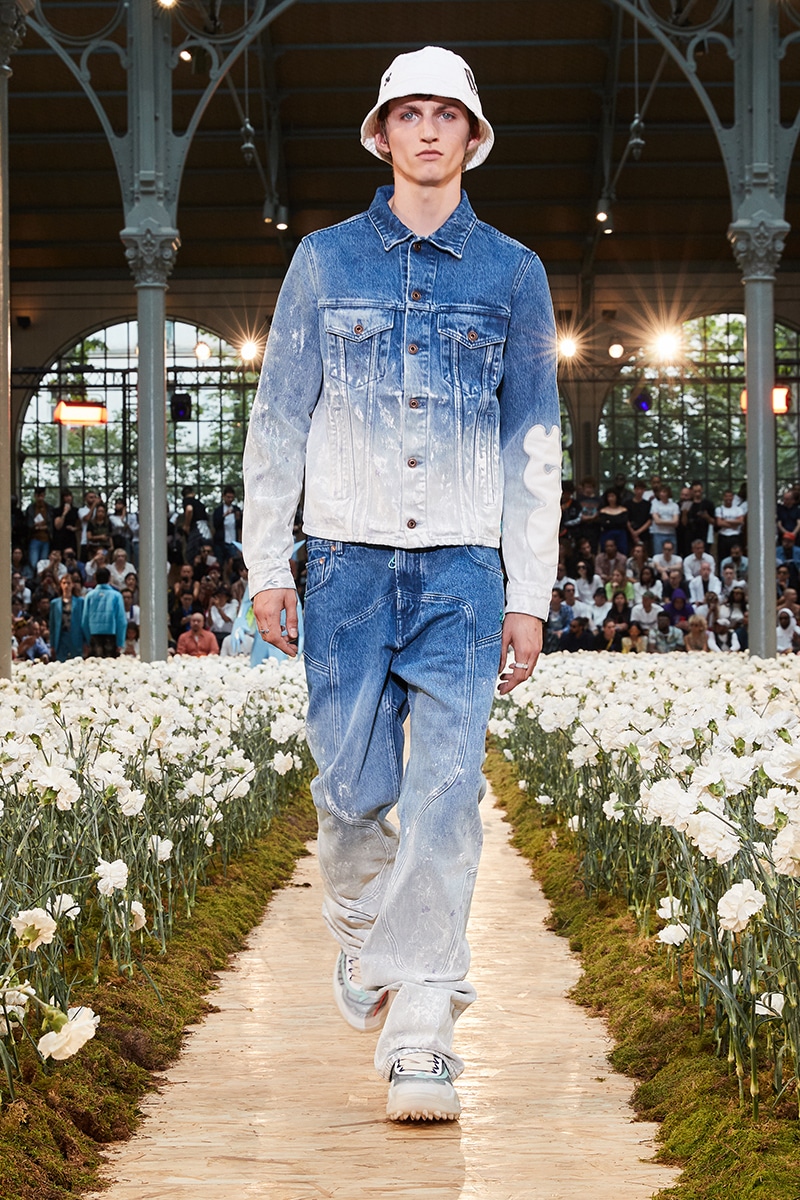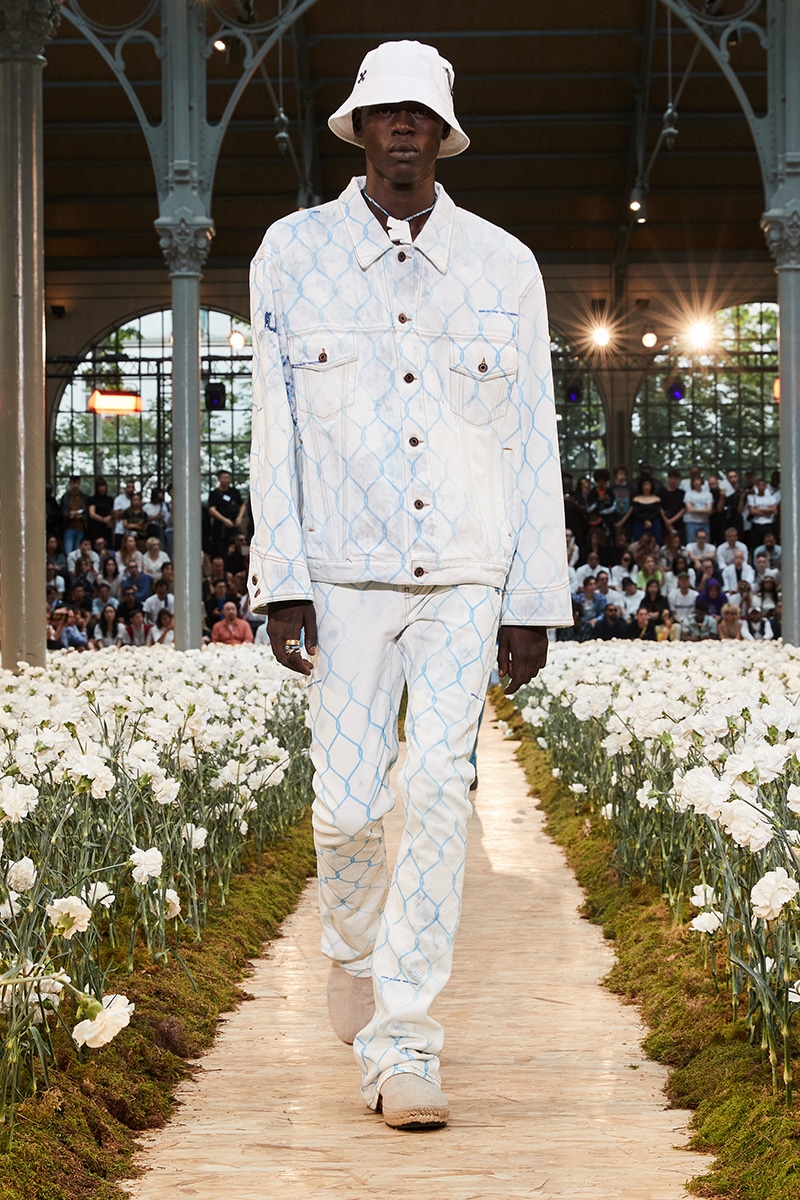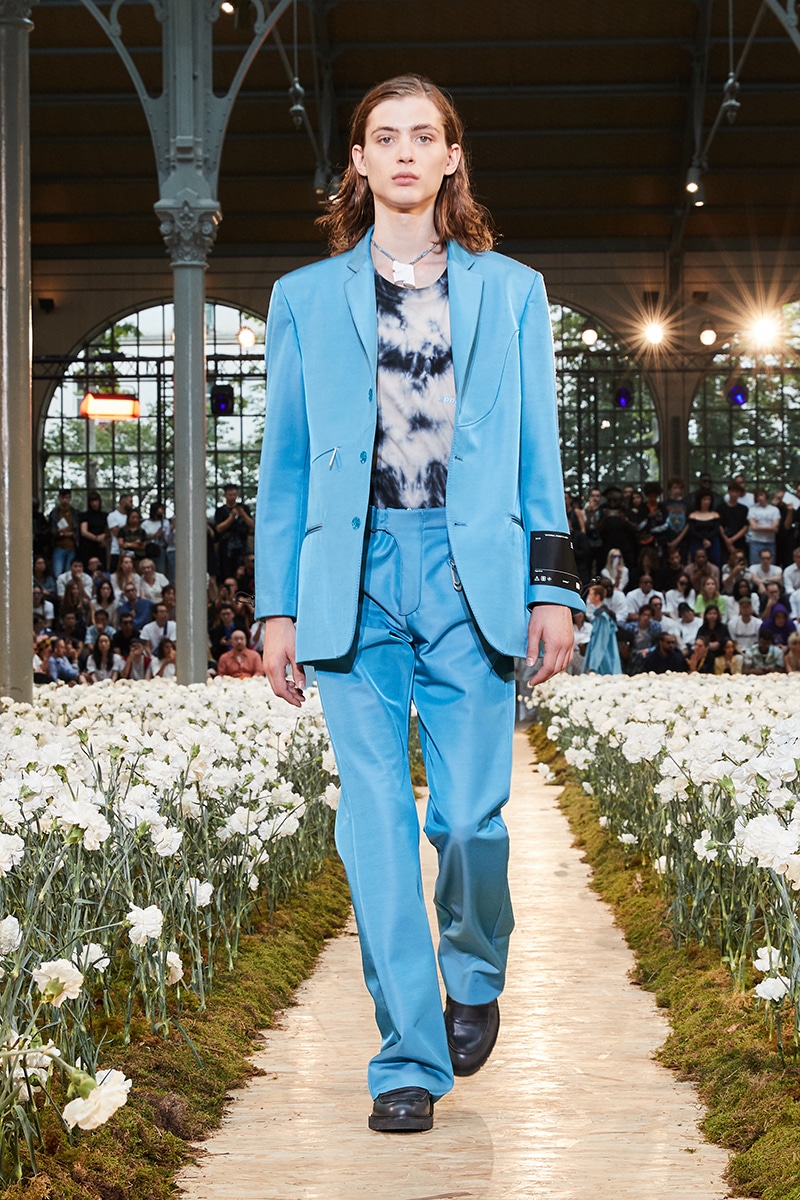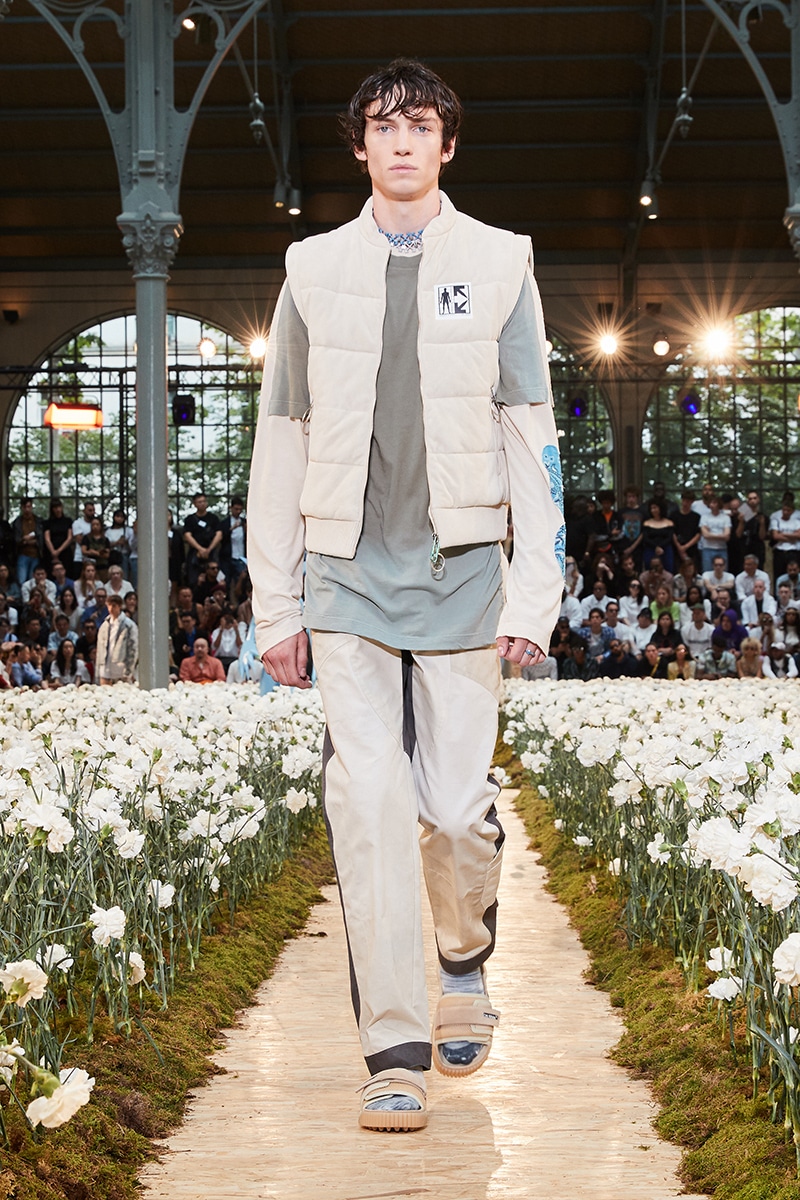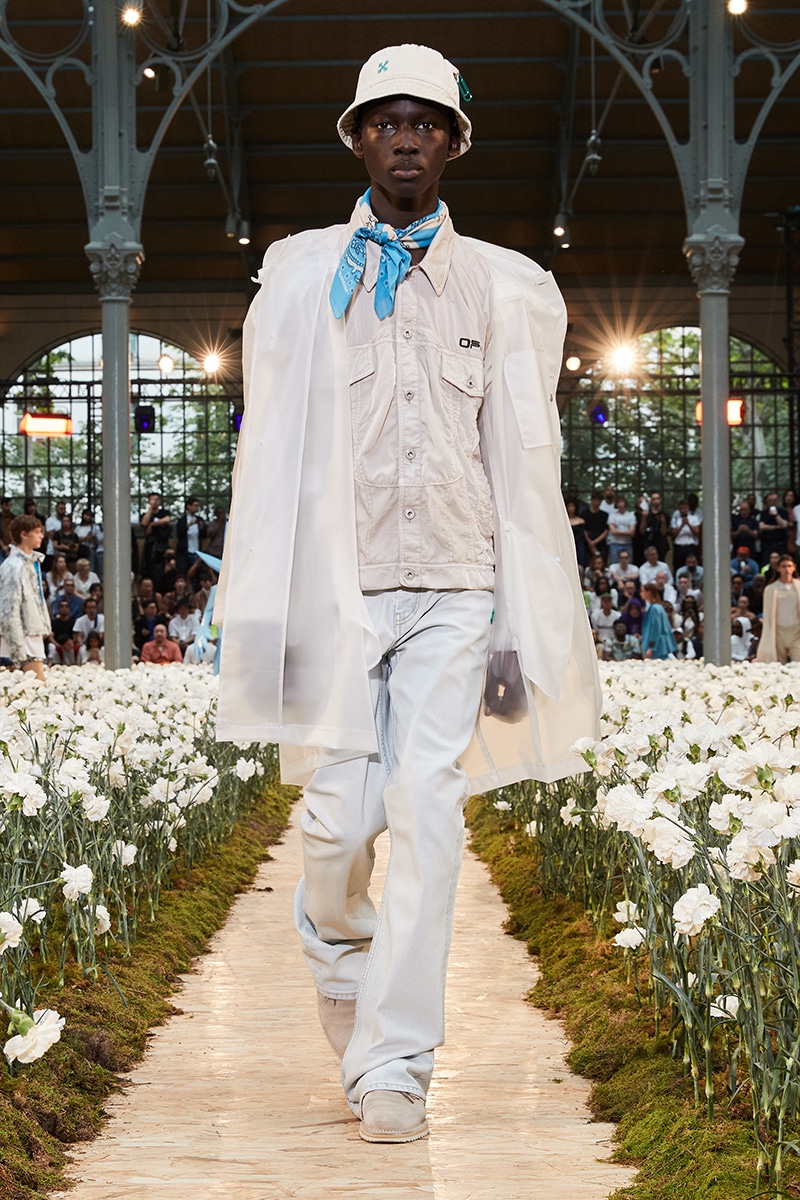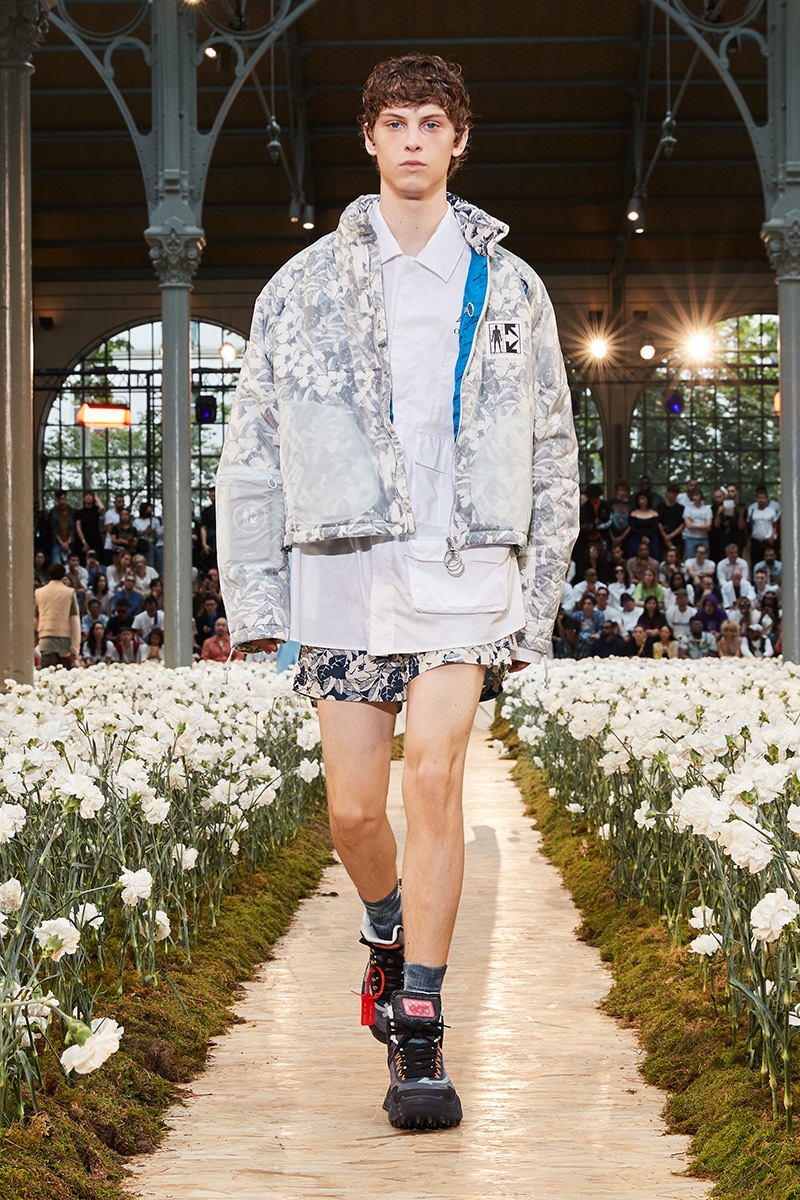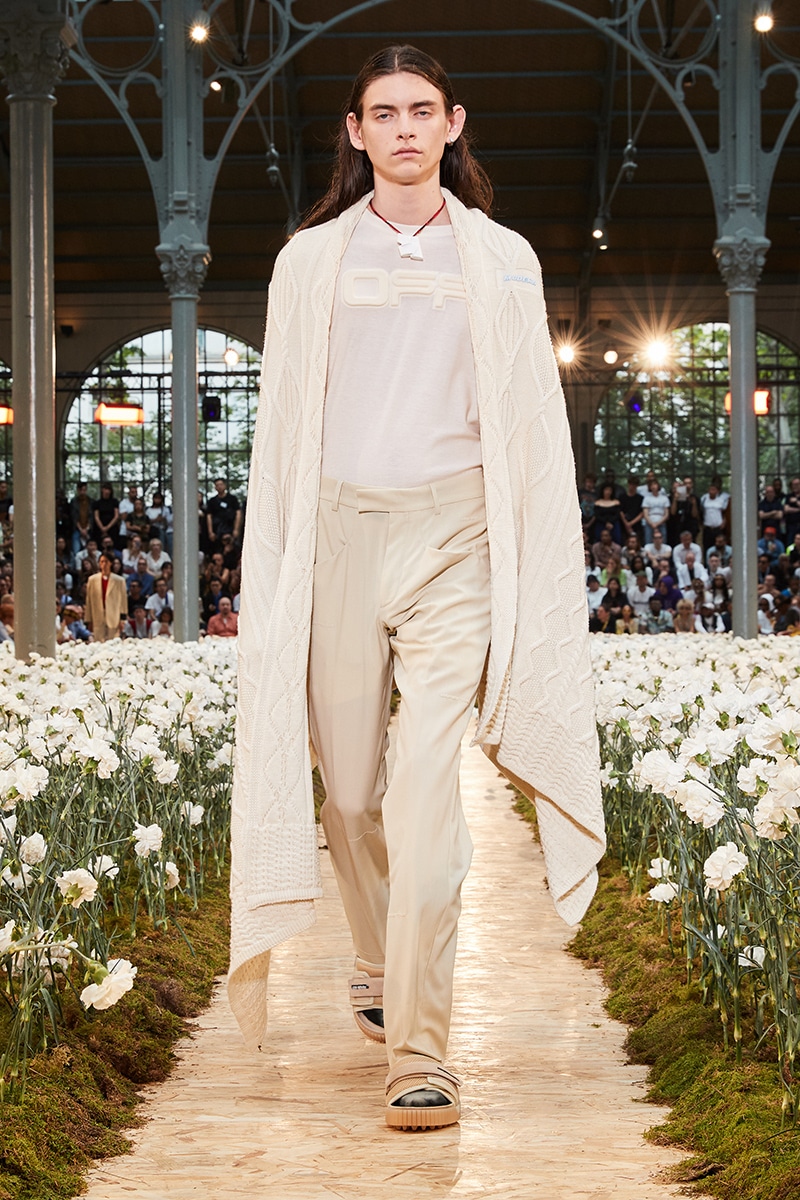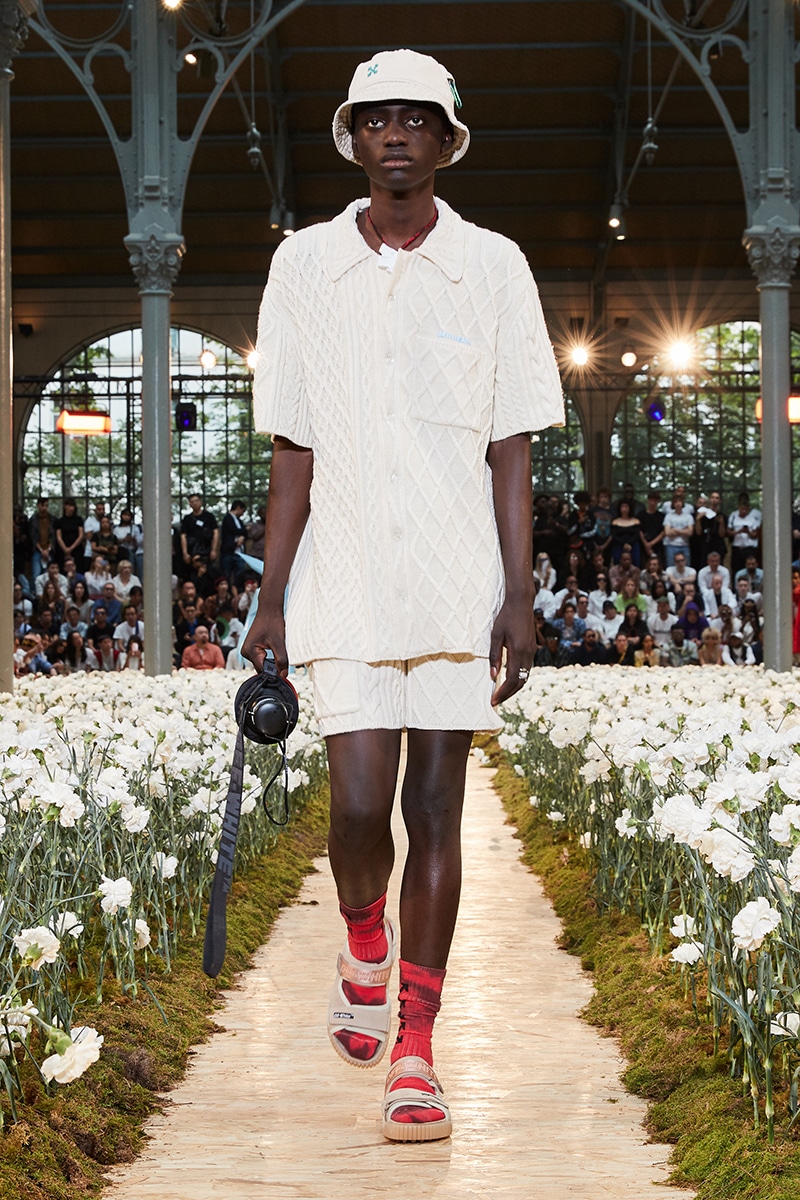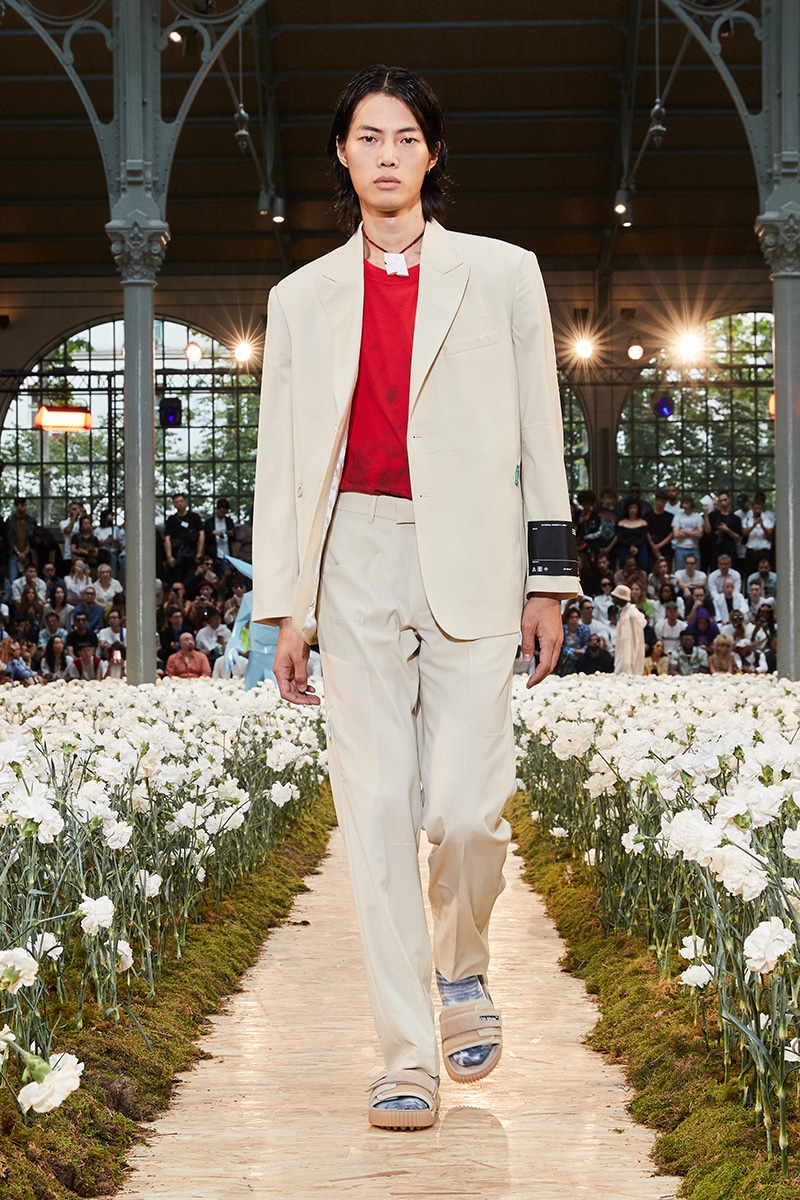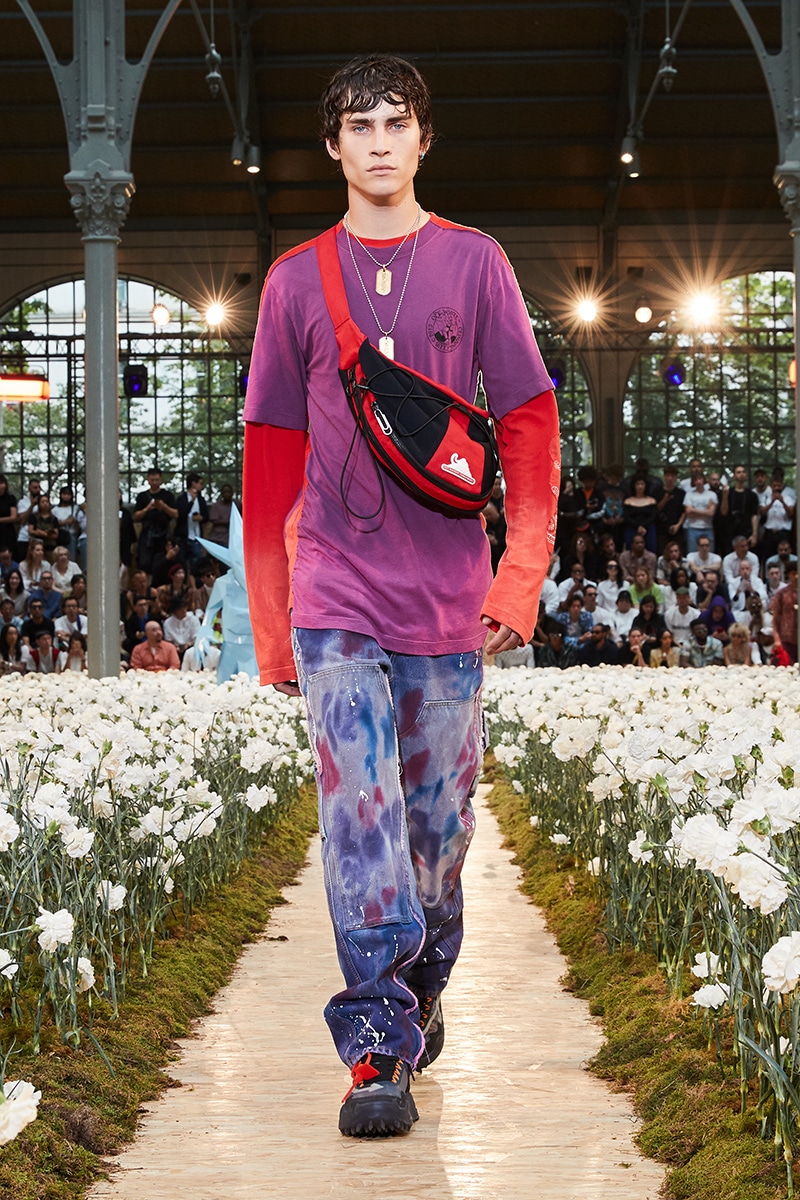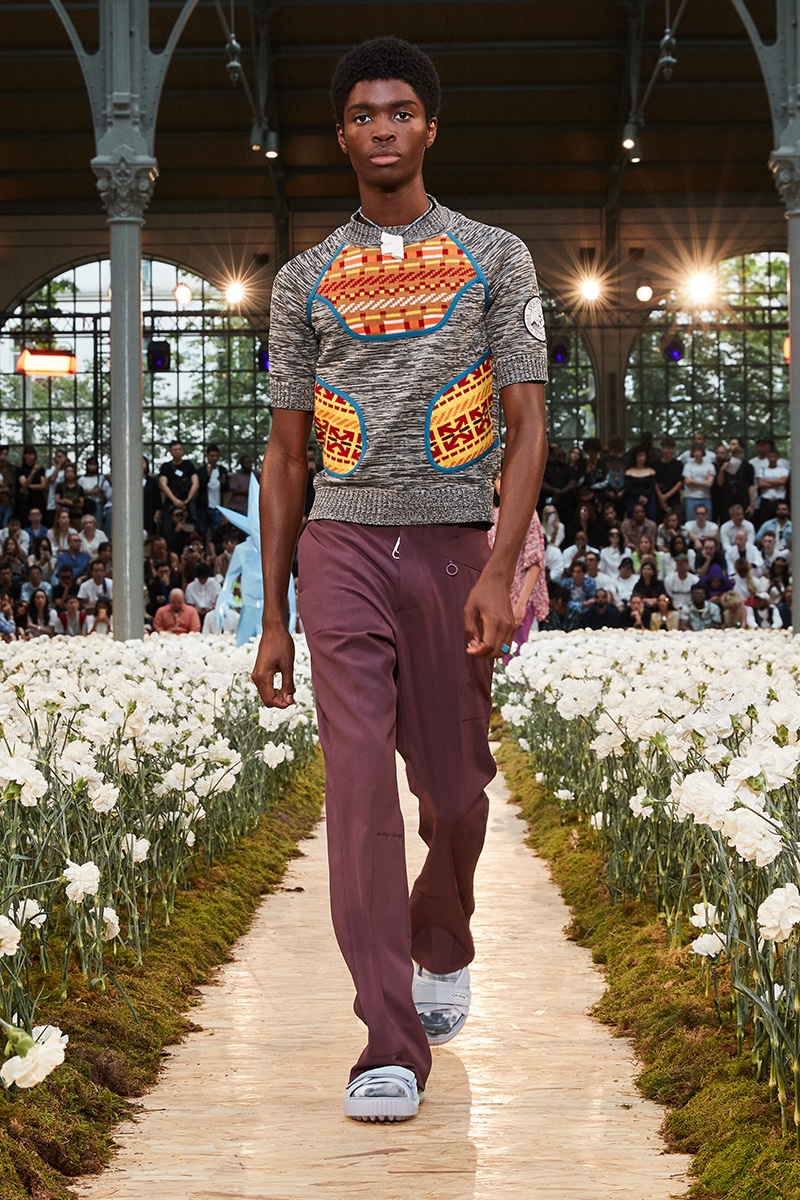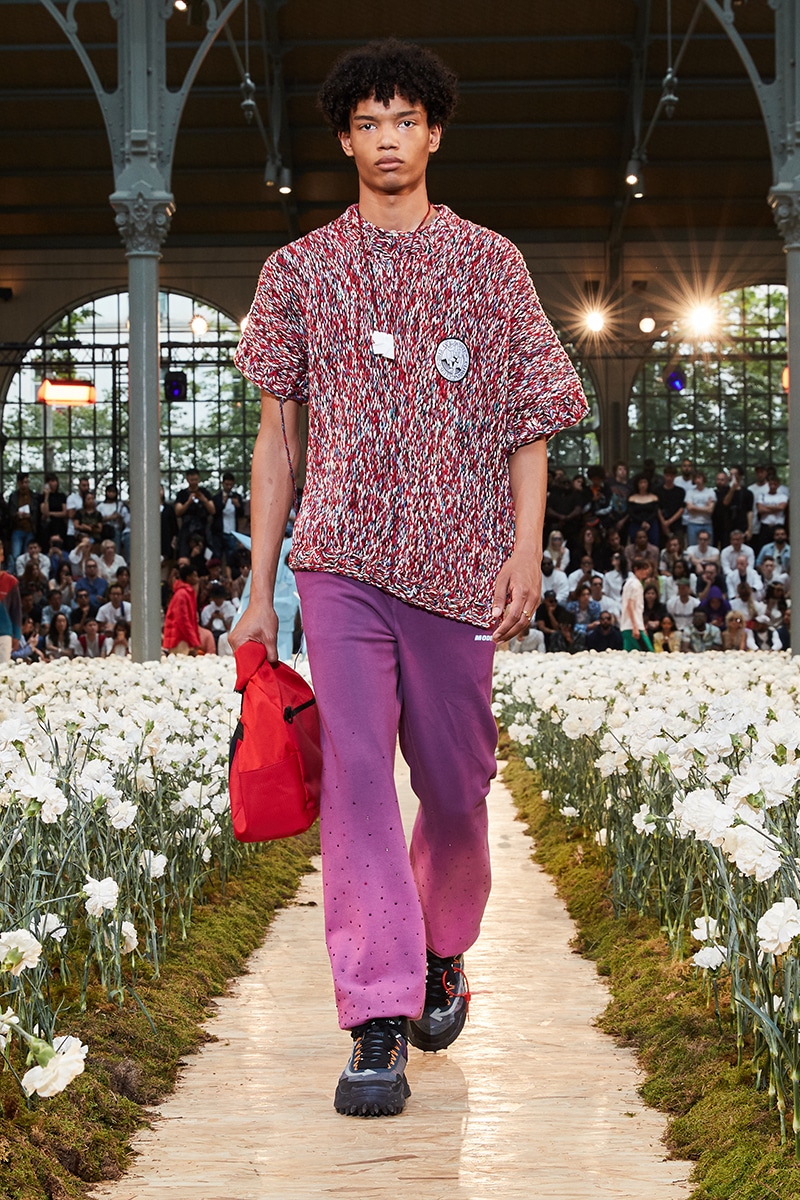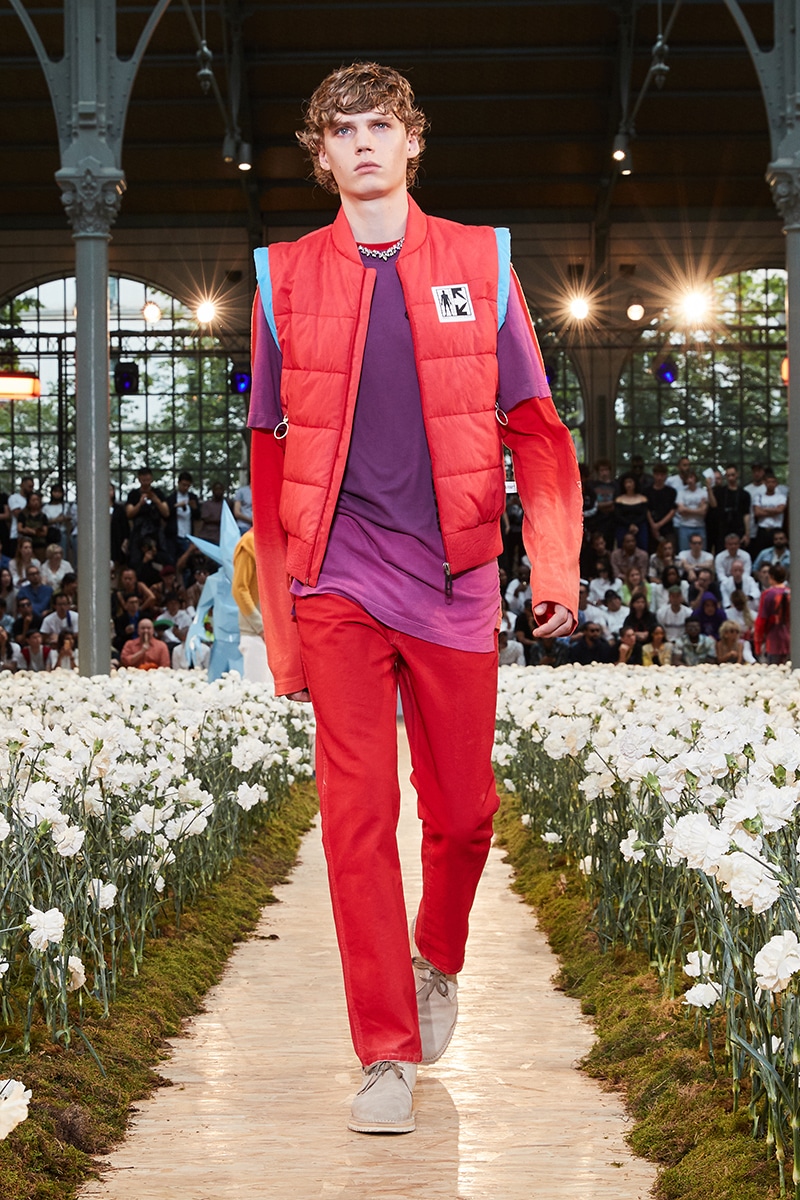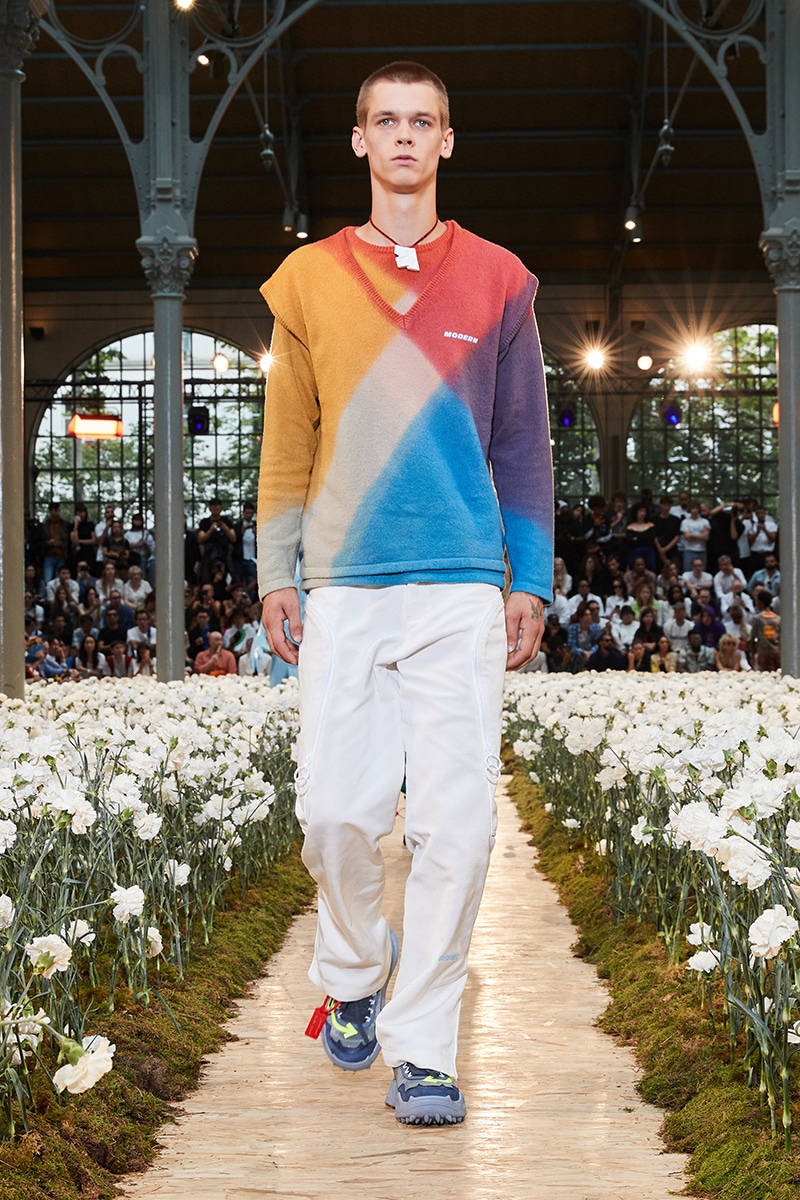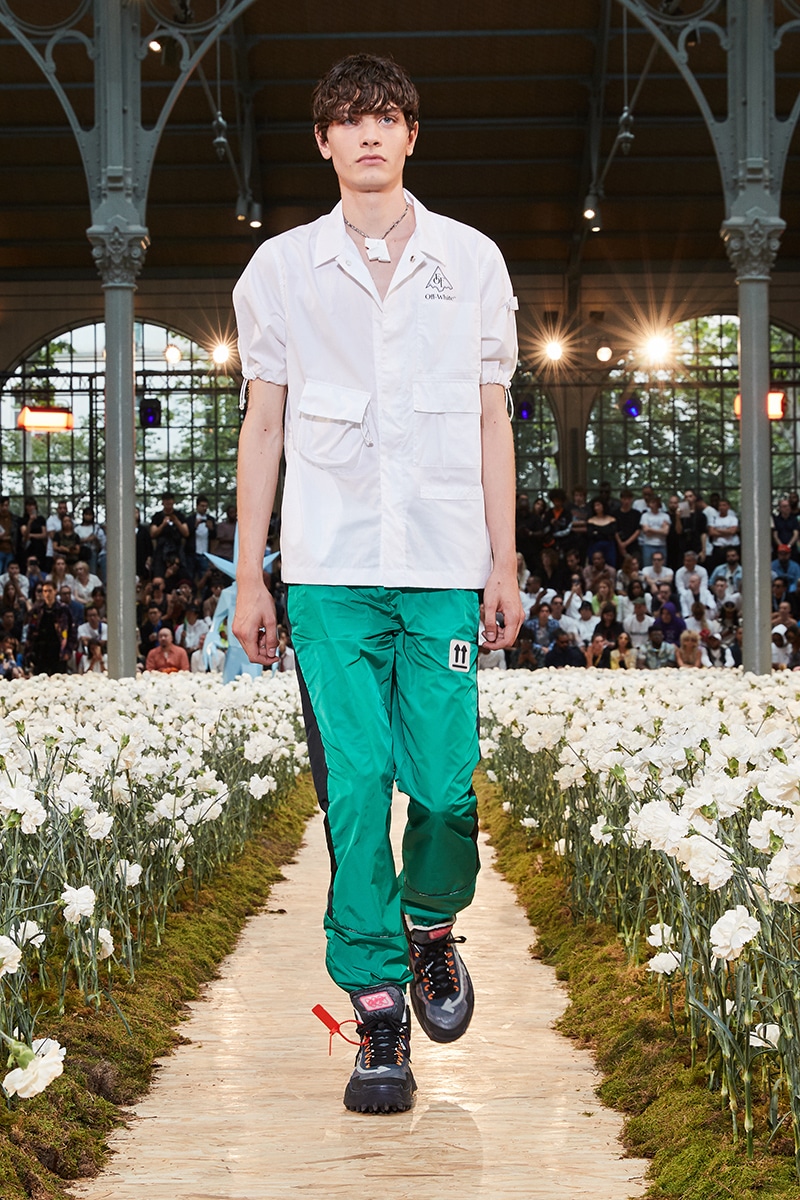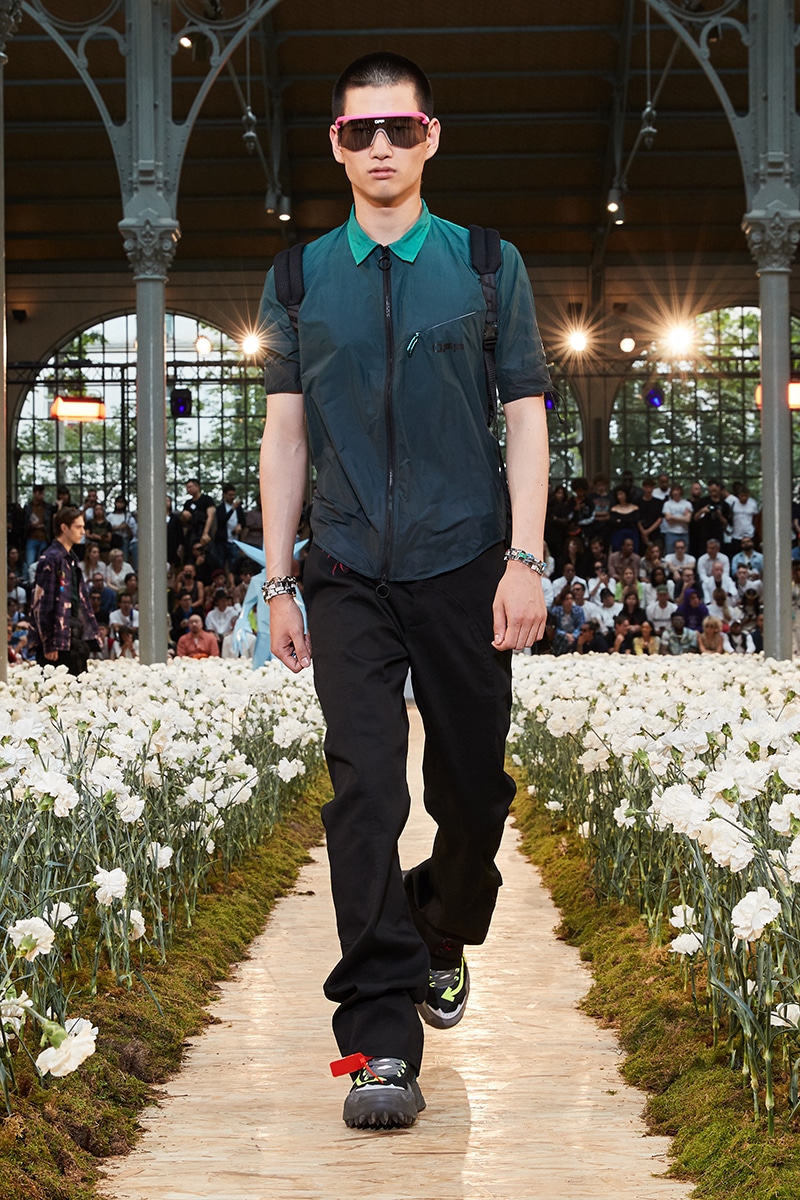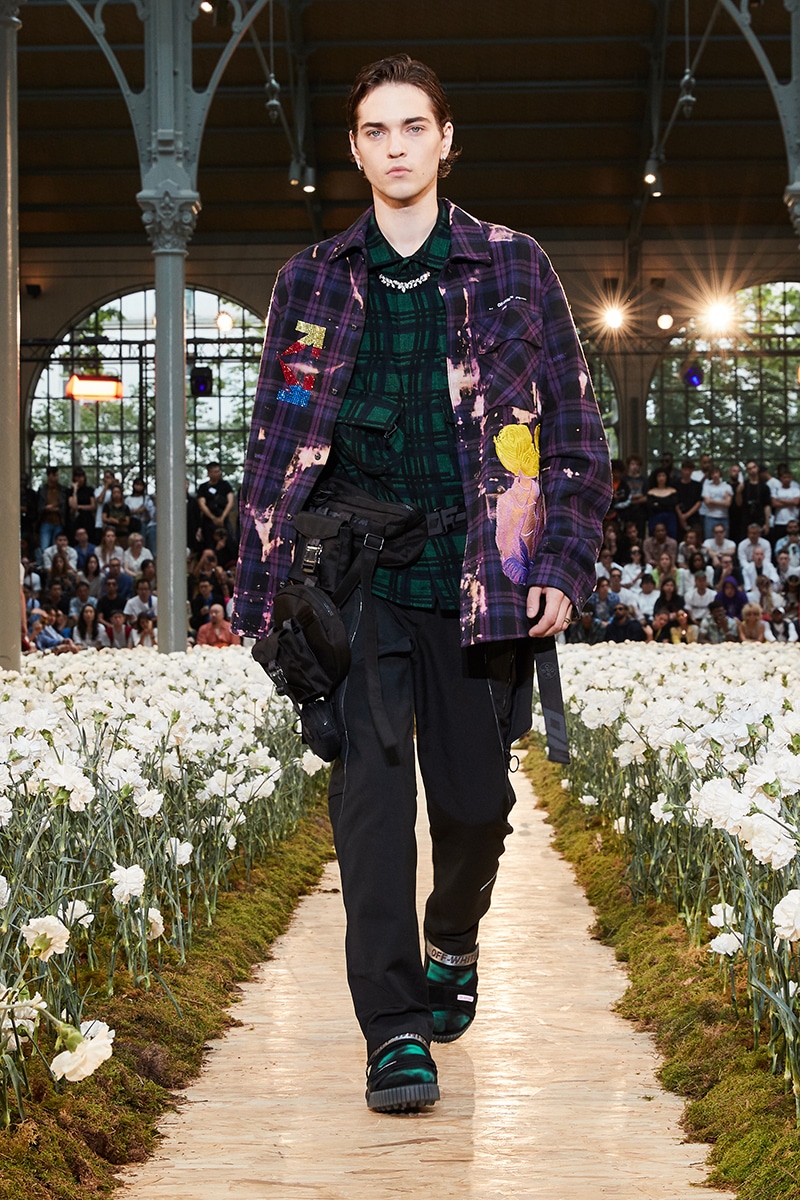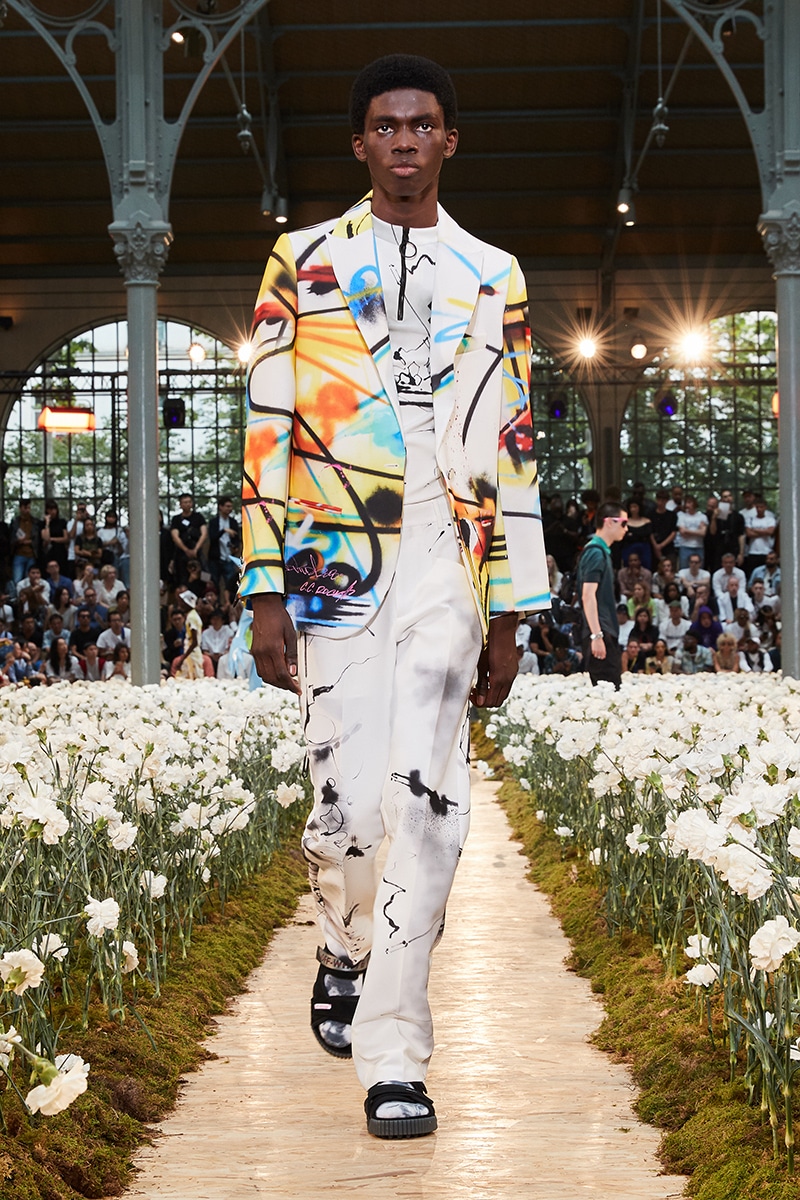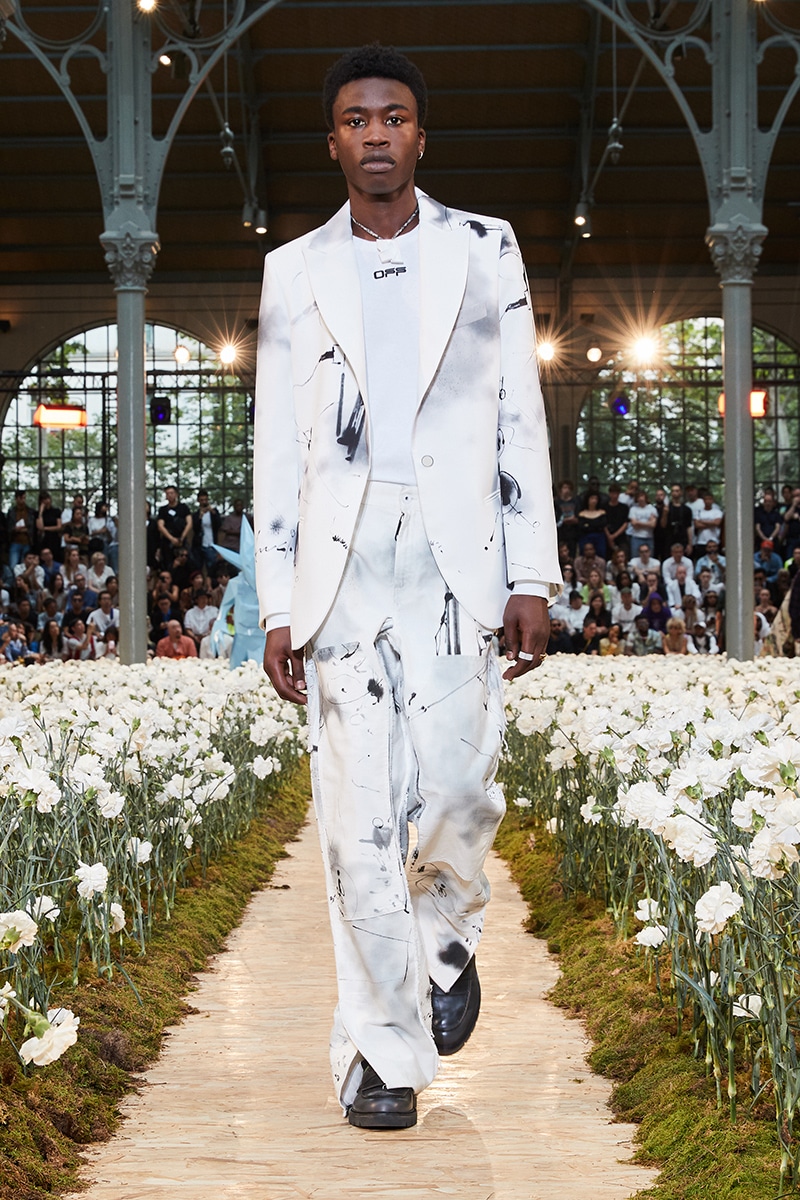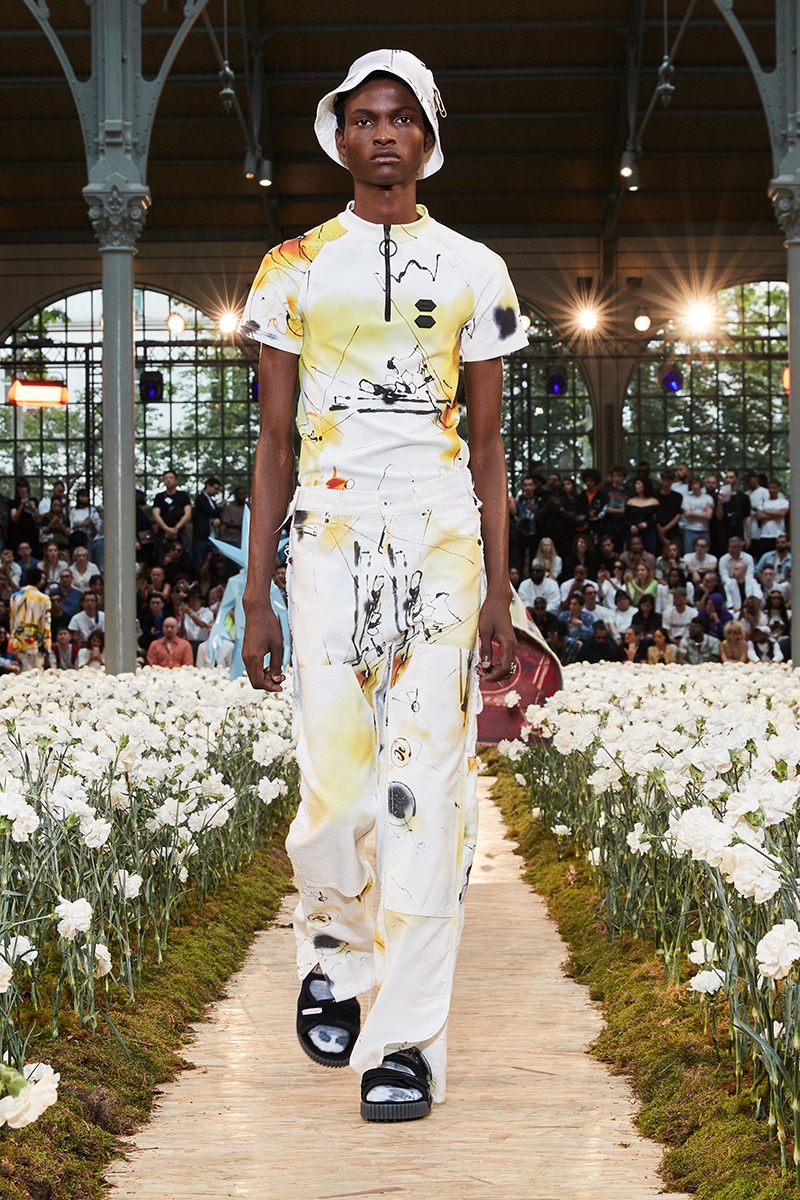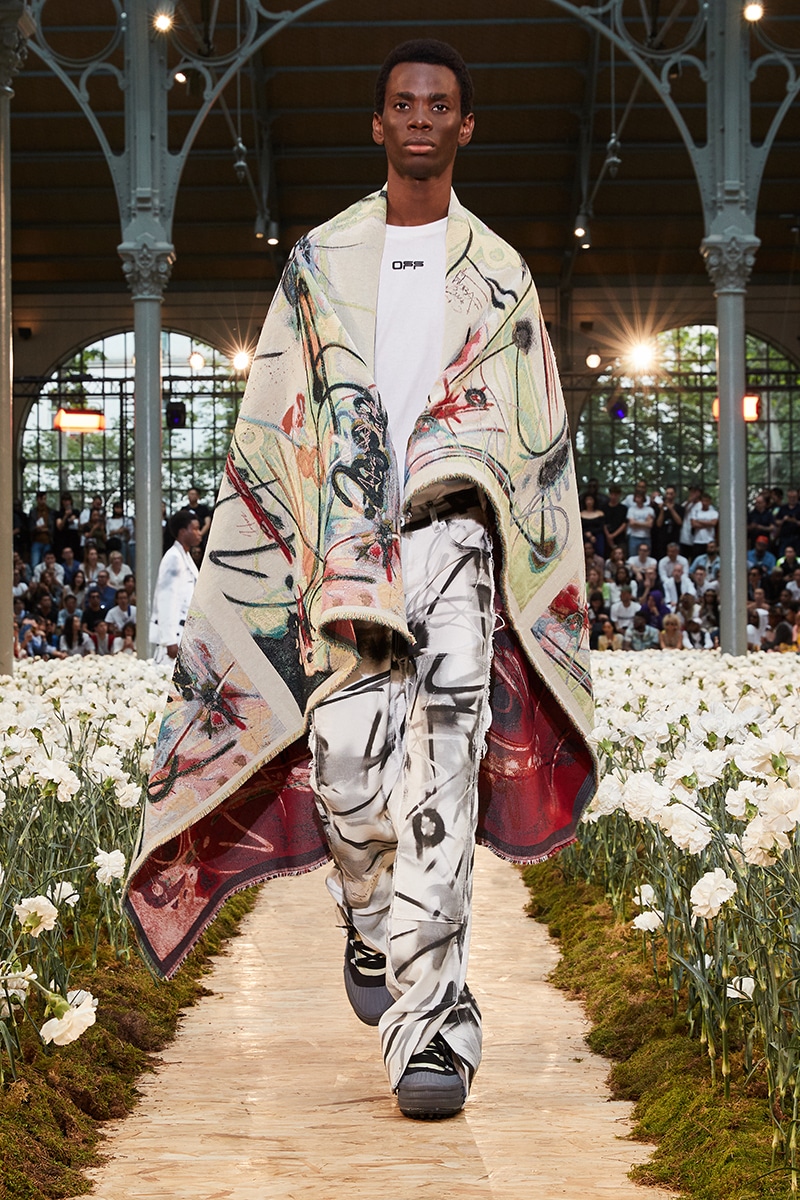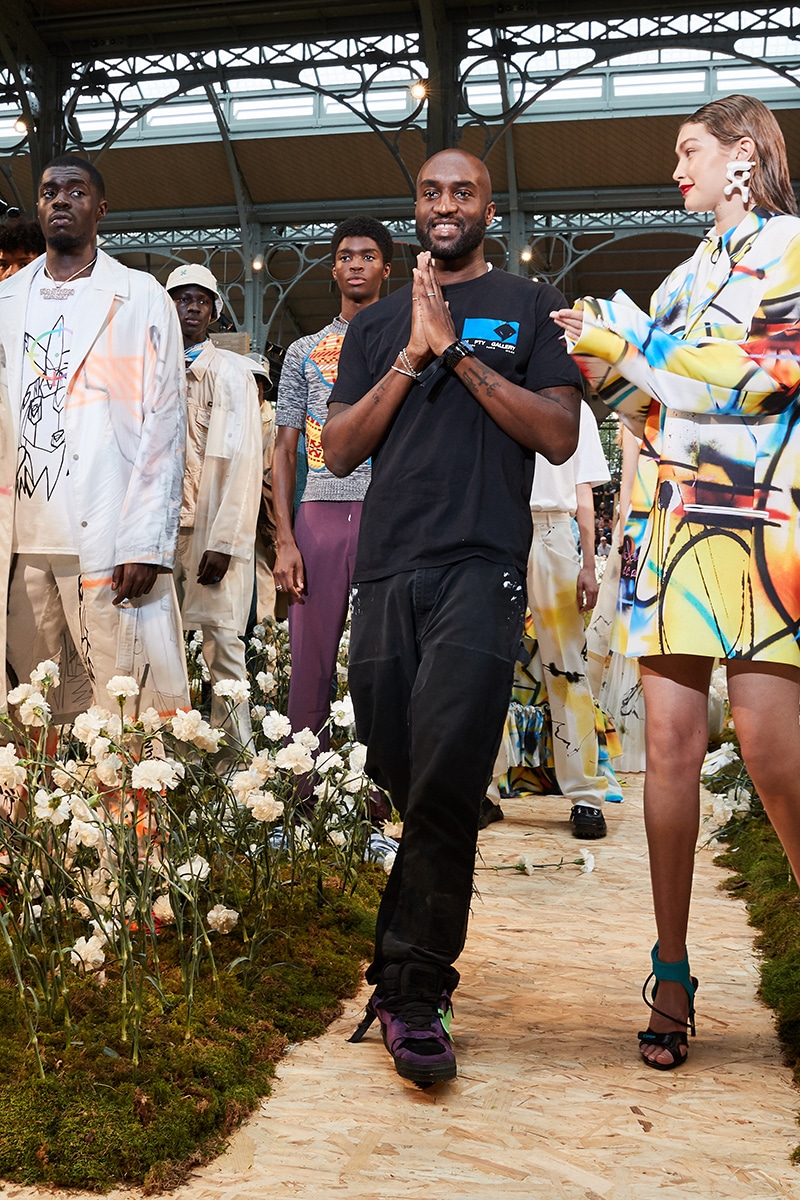 Virgil Abloh showed his Spring/Summer 2020 collection "Plastic" in Paris Fashion Week (a day before his Louis Vuitton show) where everyone was greeted with a field of white carnations, a symbol of good luck and healing, and a baby blue statue in collaboration with Futura. Cementing his place ongoing place in the art world after his highly anticipated opening of Abloh's latest MCA Chicago "FIGURES OF SPEECH" exhibition. Meanwhile, hype beasts everywhere were streaming the collection to check out the latest Nike collabs.
American rapper Sheck Wes opened the show in an all-white look of an overcoat, trousers and a T-shirt in collaboration with Futura, the collaboration didn't stop there and continued throughout the collection along with a repurposed recycling logo in reference to "Plastic". The other standout collab included sandals and hiking boots with Dunk Lows.
The collection included Pollock-like dripped inspired prints on separates before moving into a more graffiti application for a Chicago nod, for a return to the year 2000 were bedazzled touches on trousers, discreet animal prints, berry tones, an emergence of knits alongside must-have trends including bucket hats, ponchos, and boiler suits. It's hard to say how much of the brand DNA is setting trends or elevating them. If they work their way up or down, but Off-White™ is really only competing with their own success at the moment and momentum appears to only be going up.