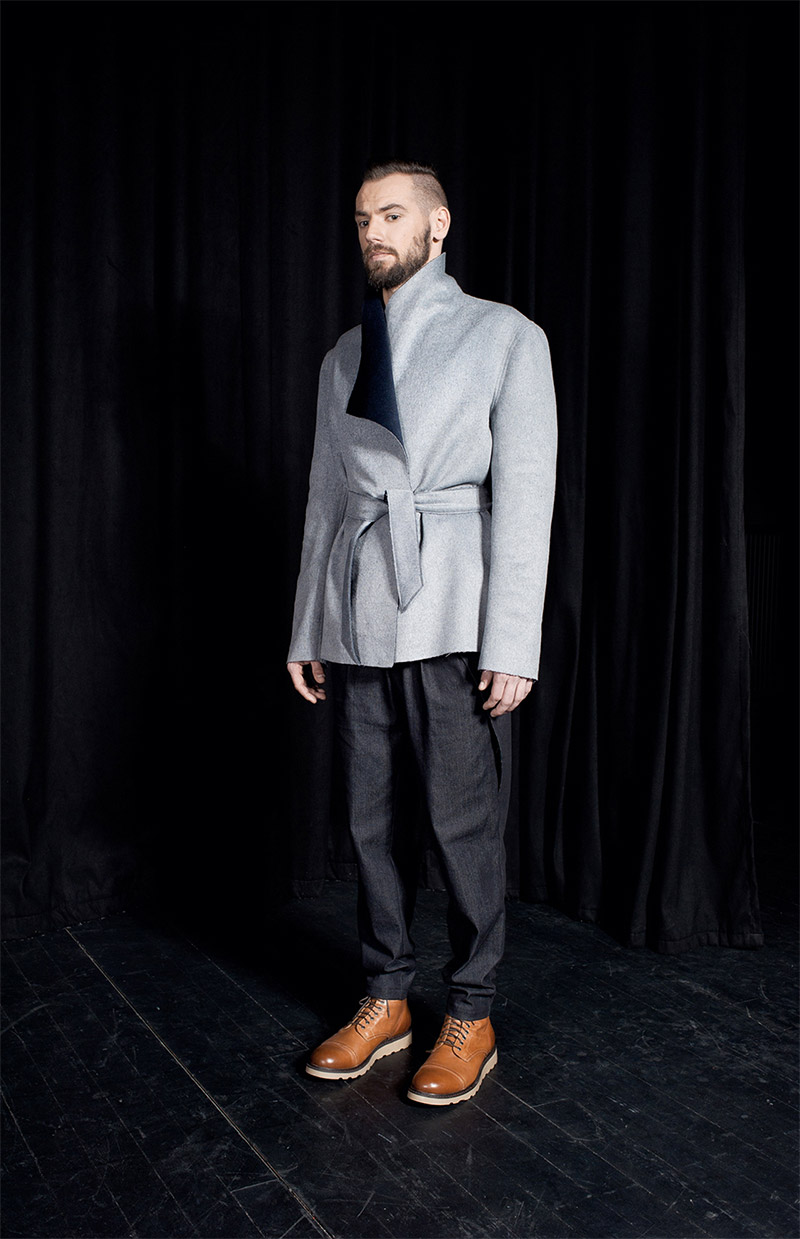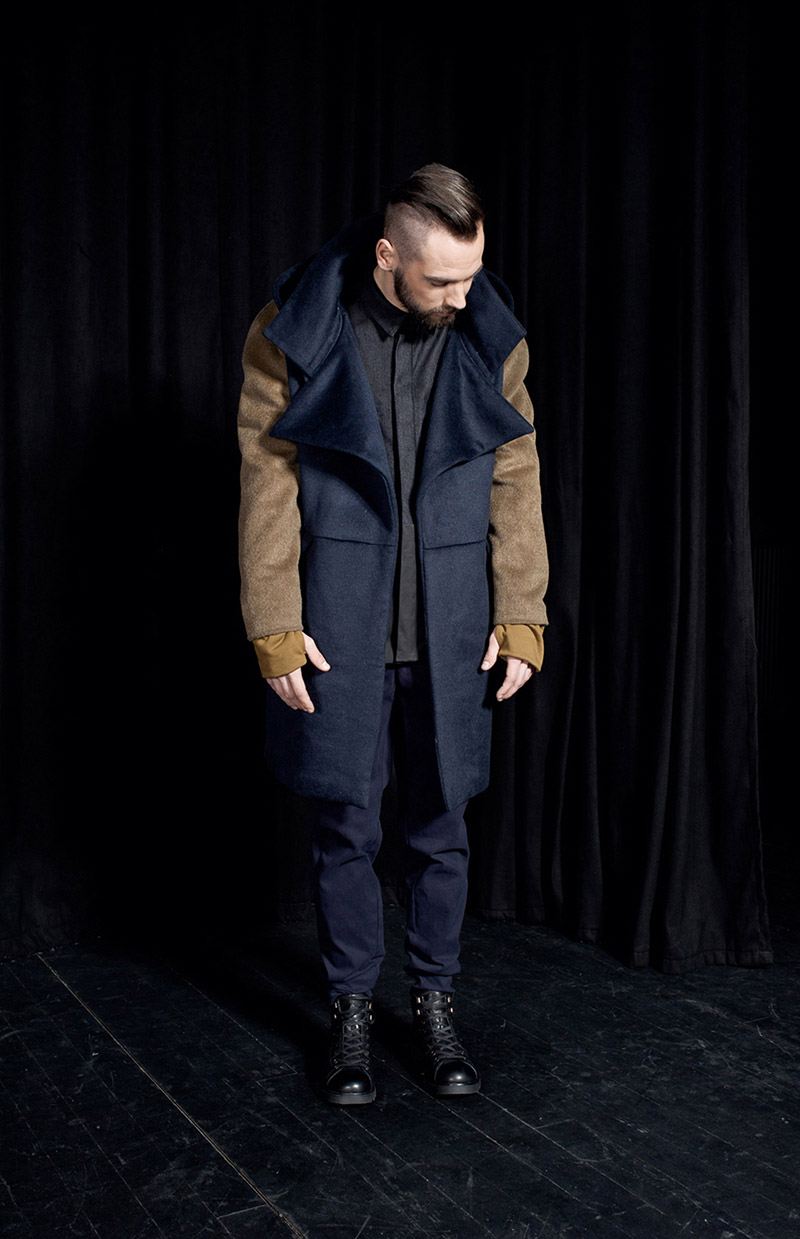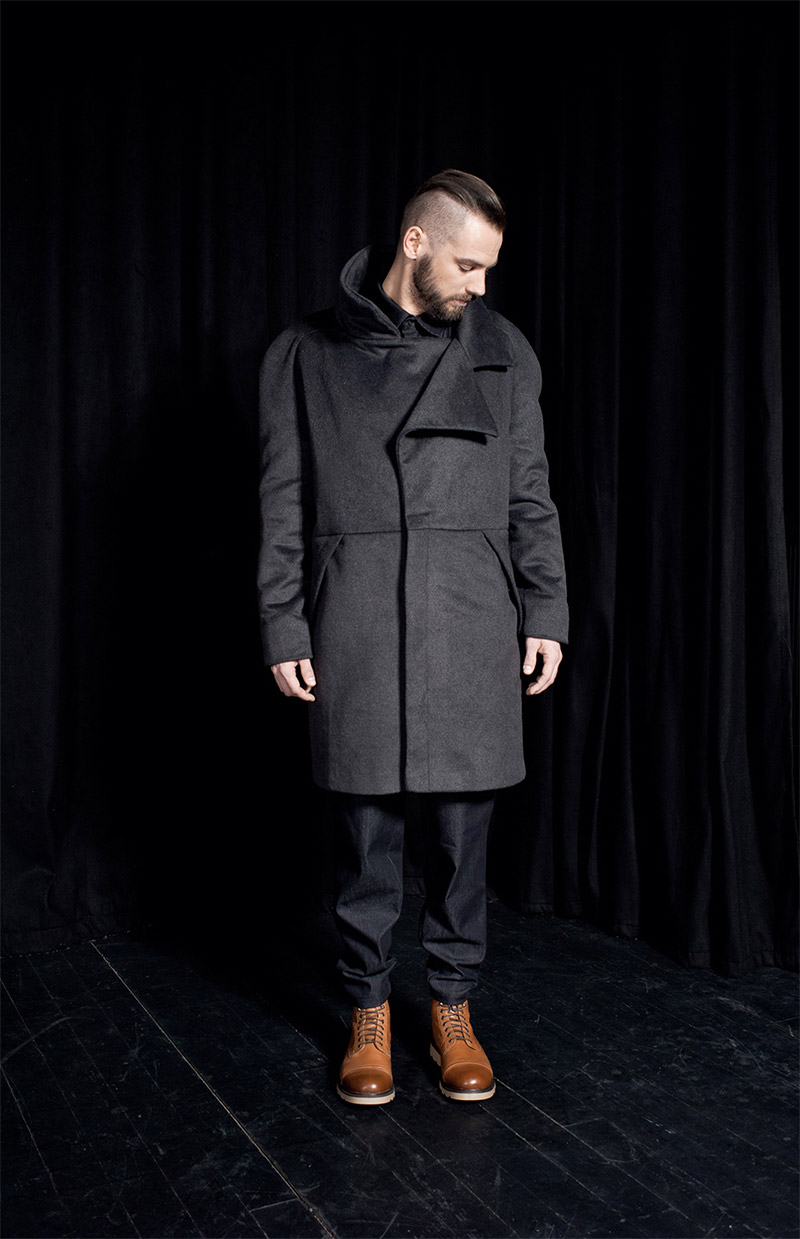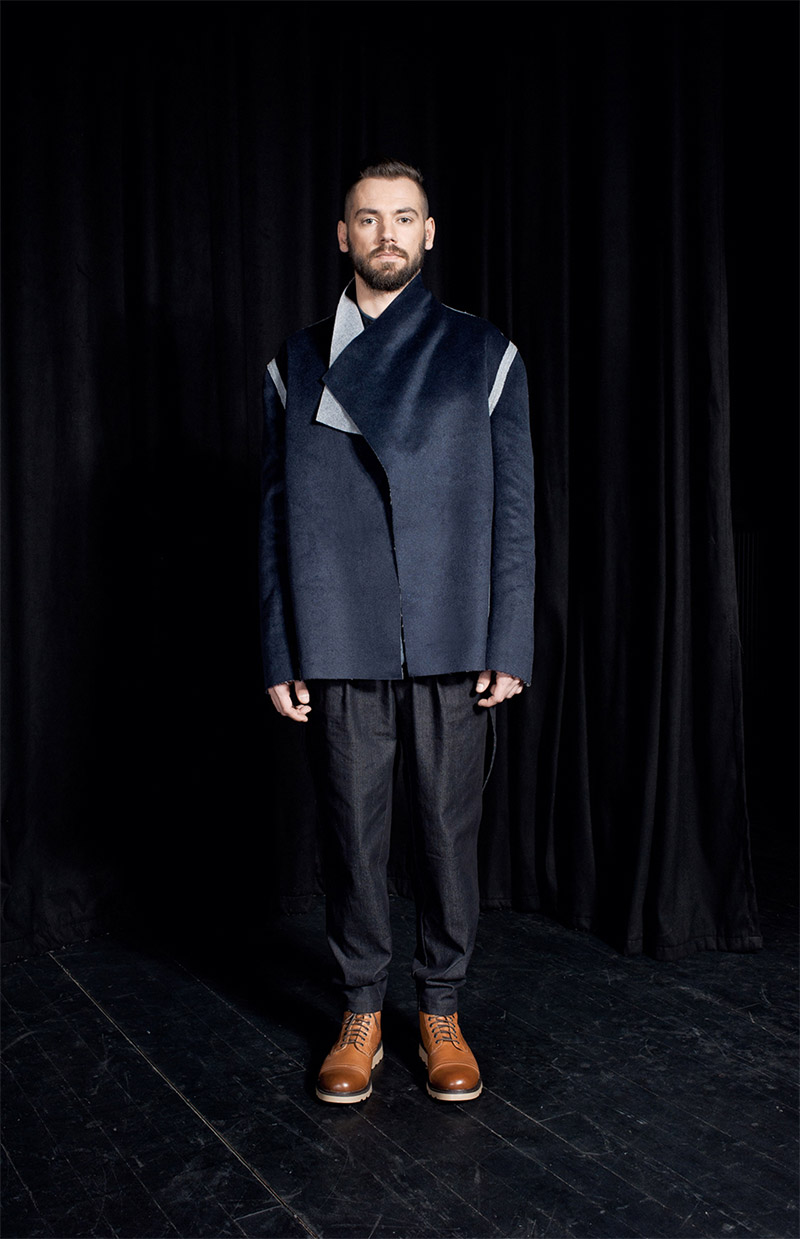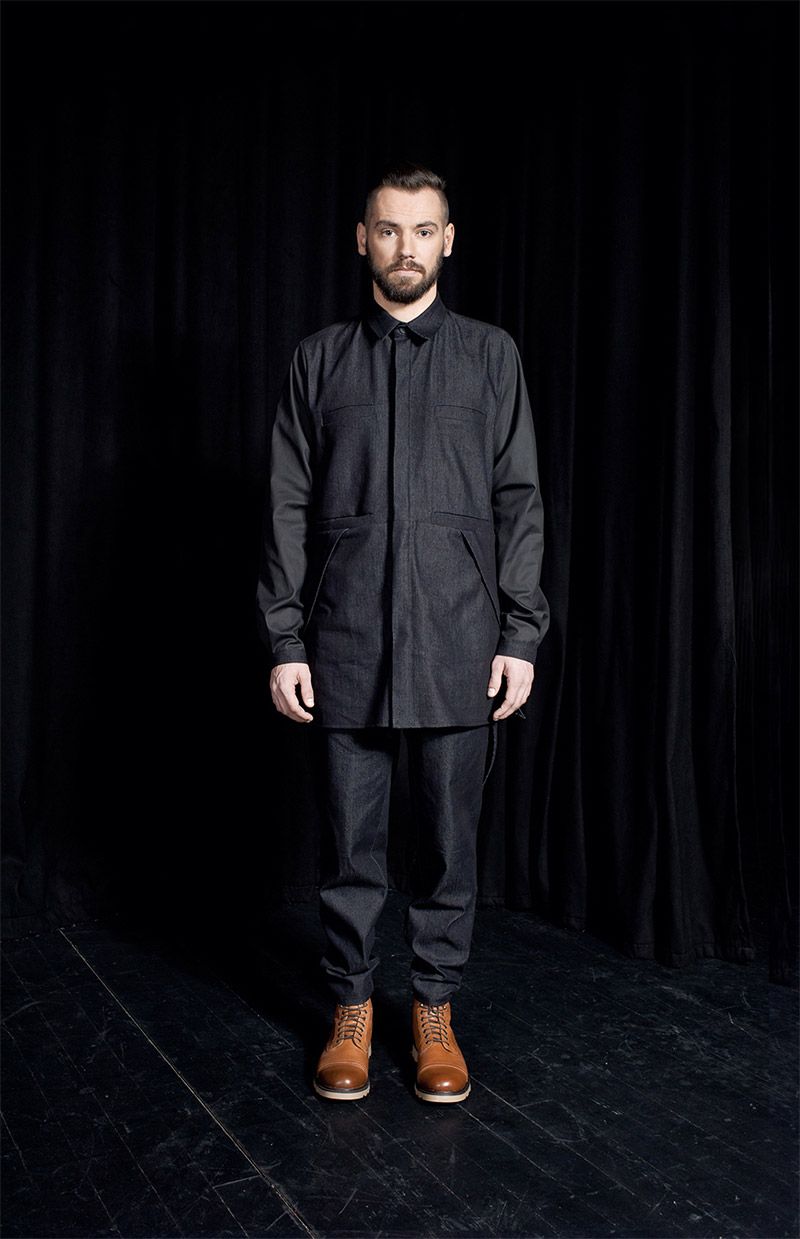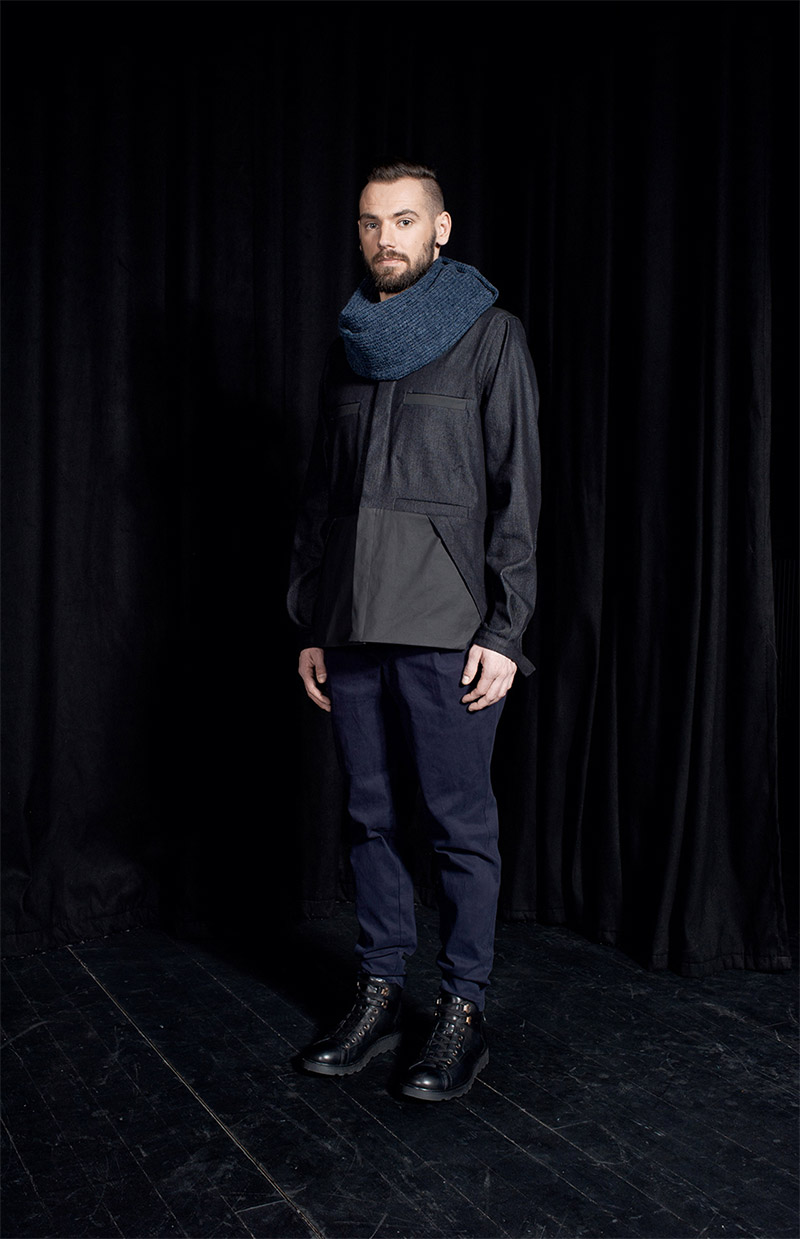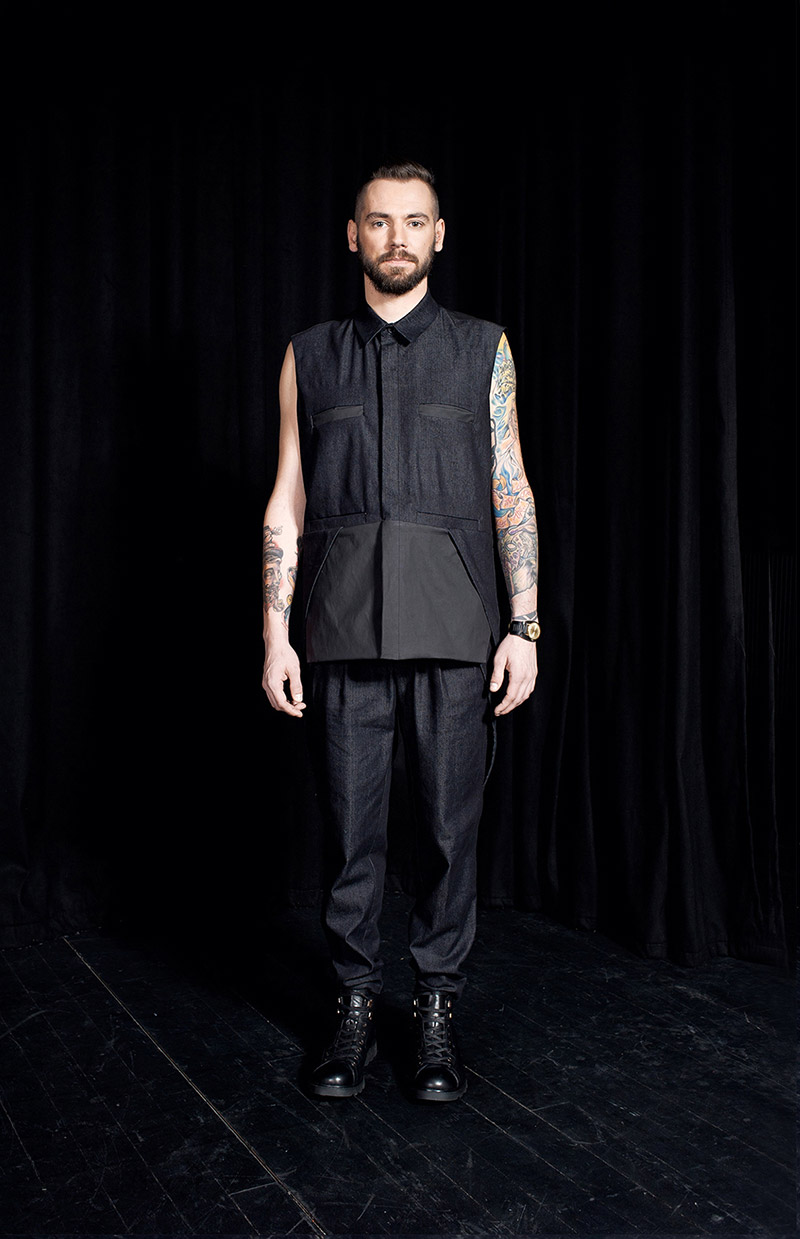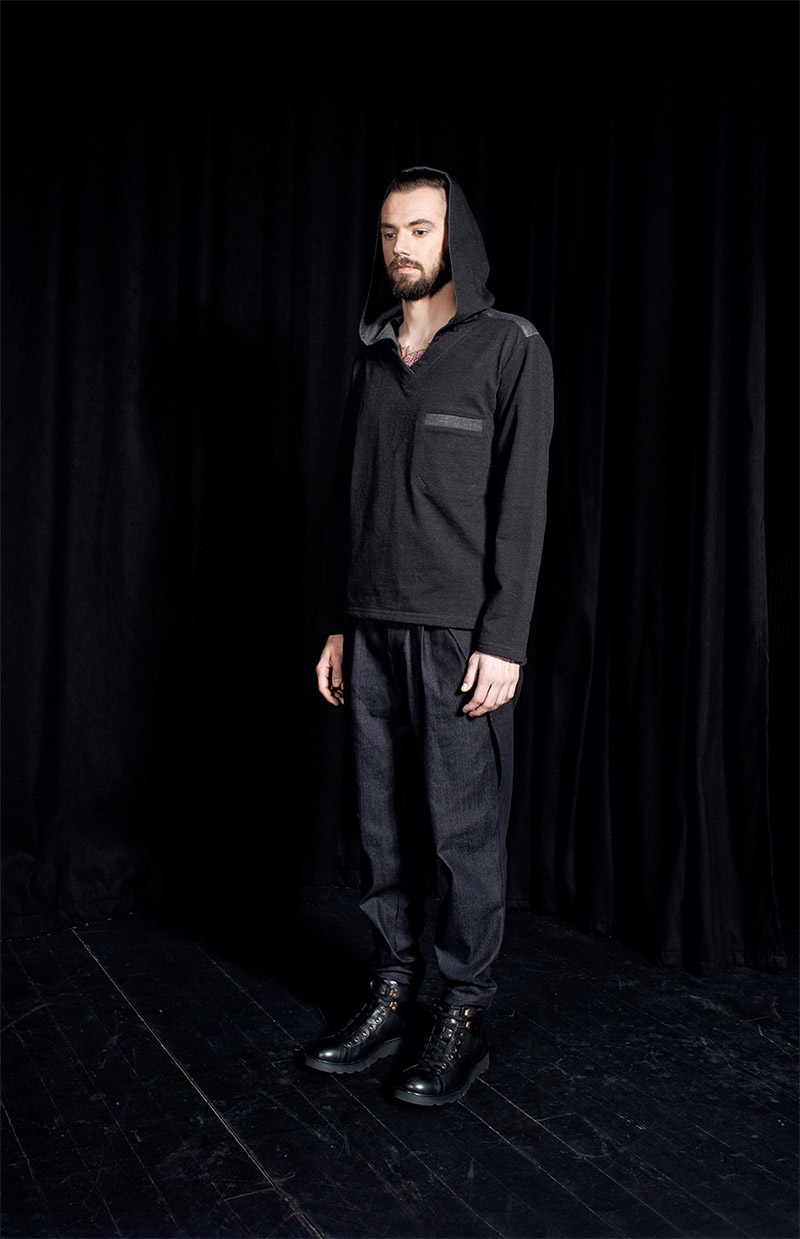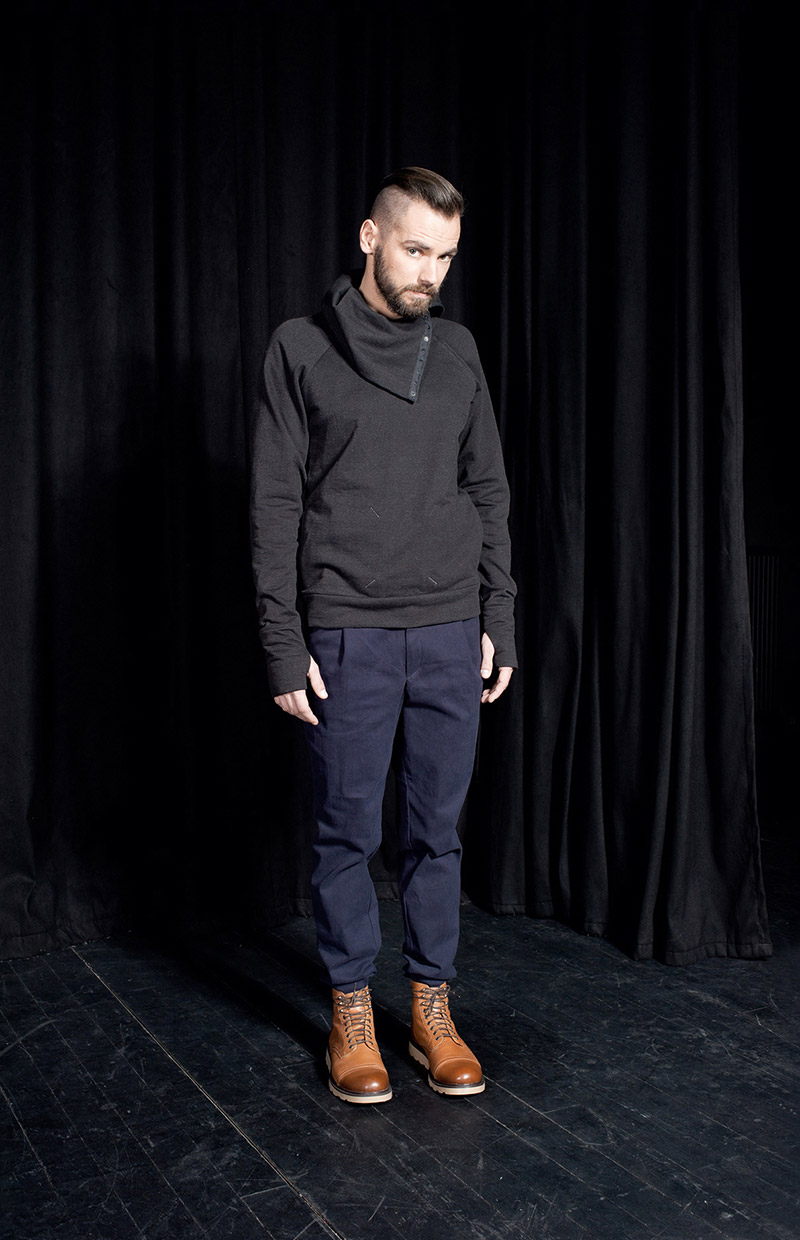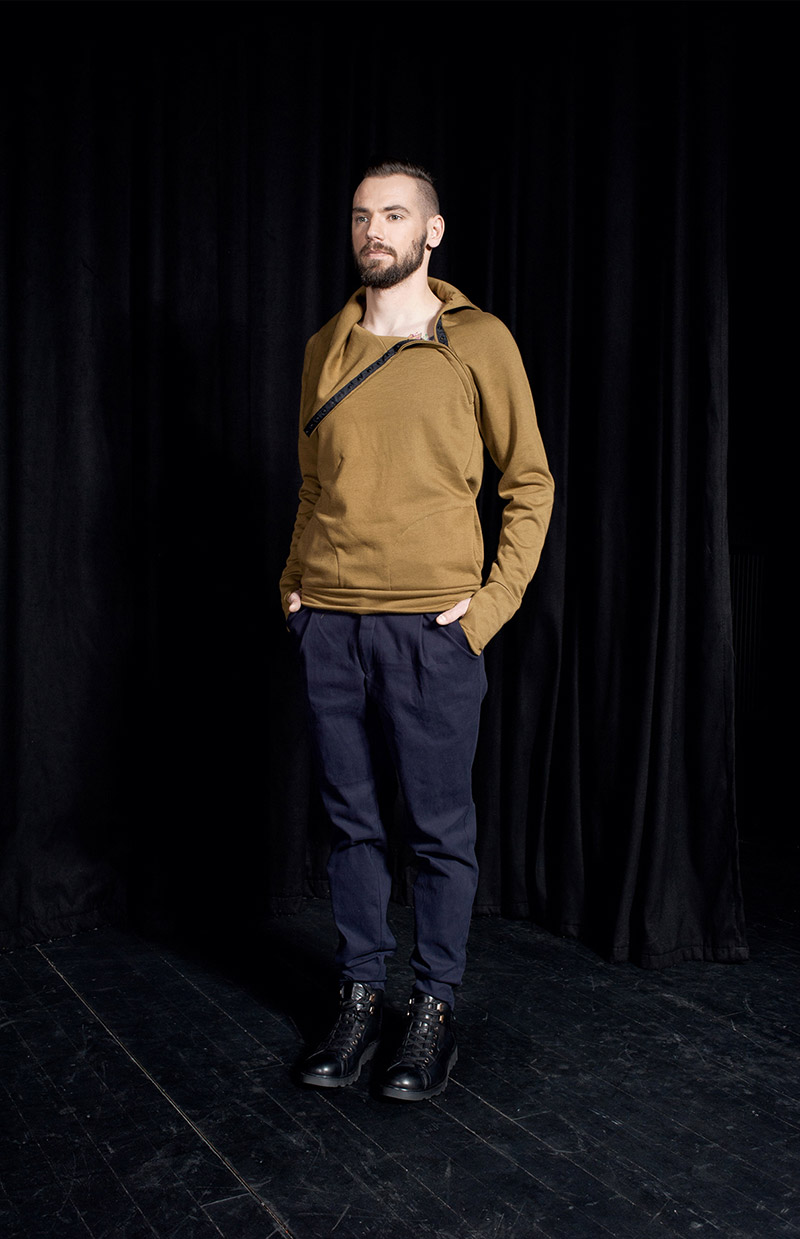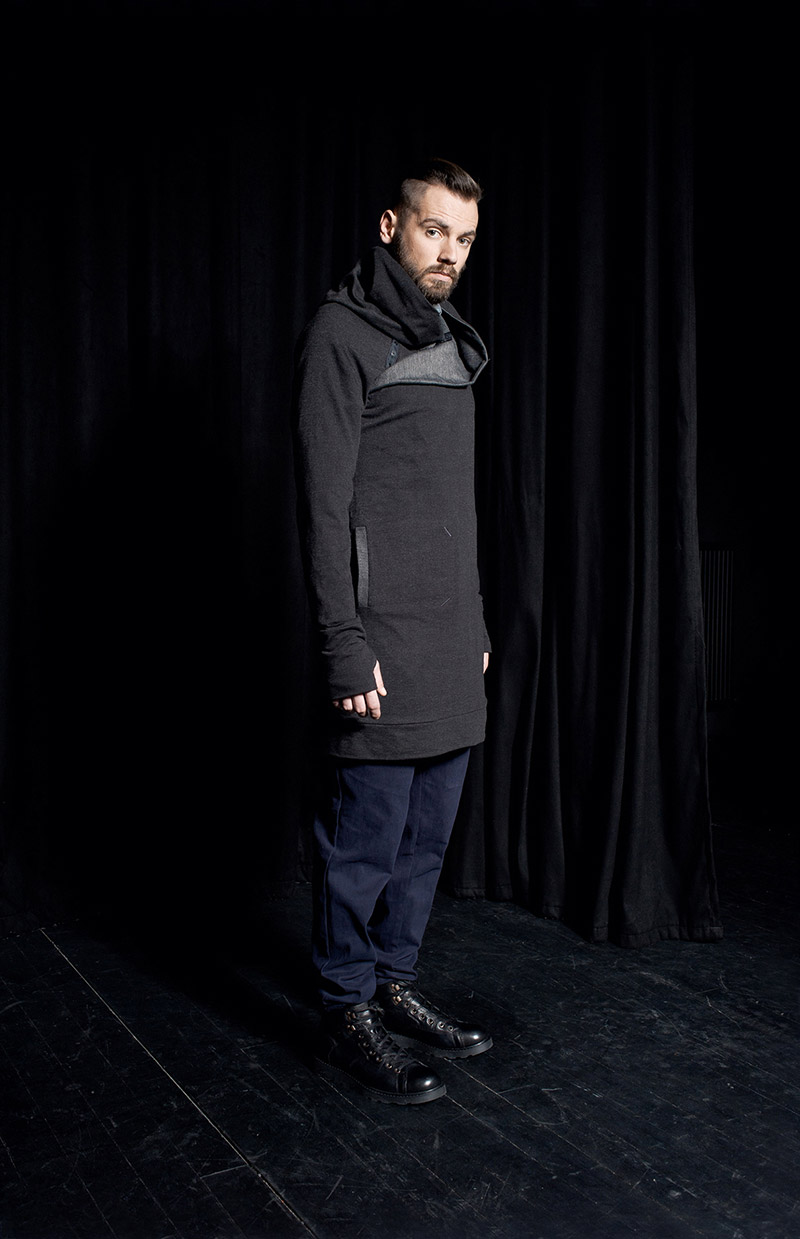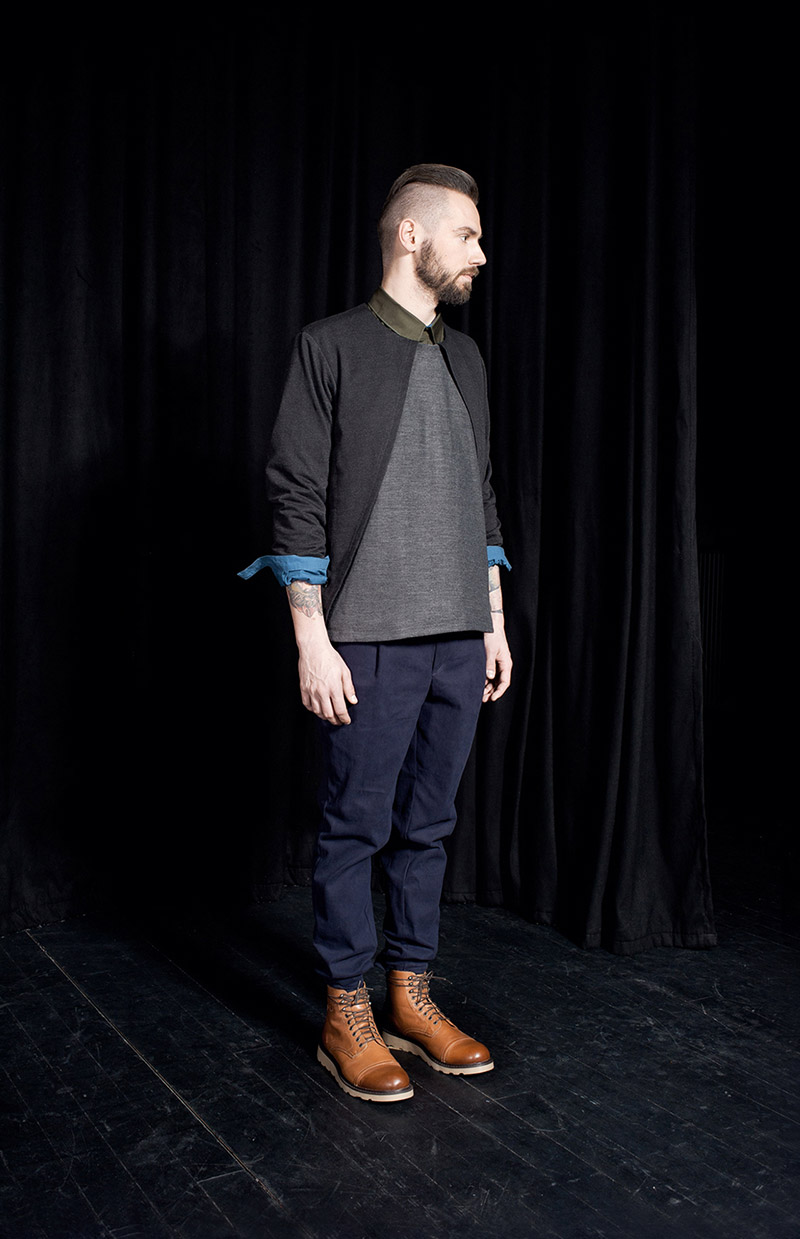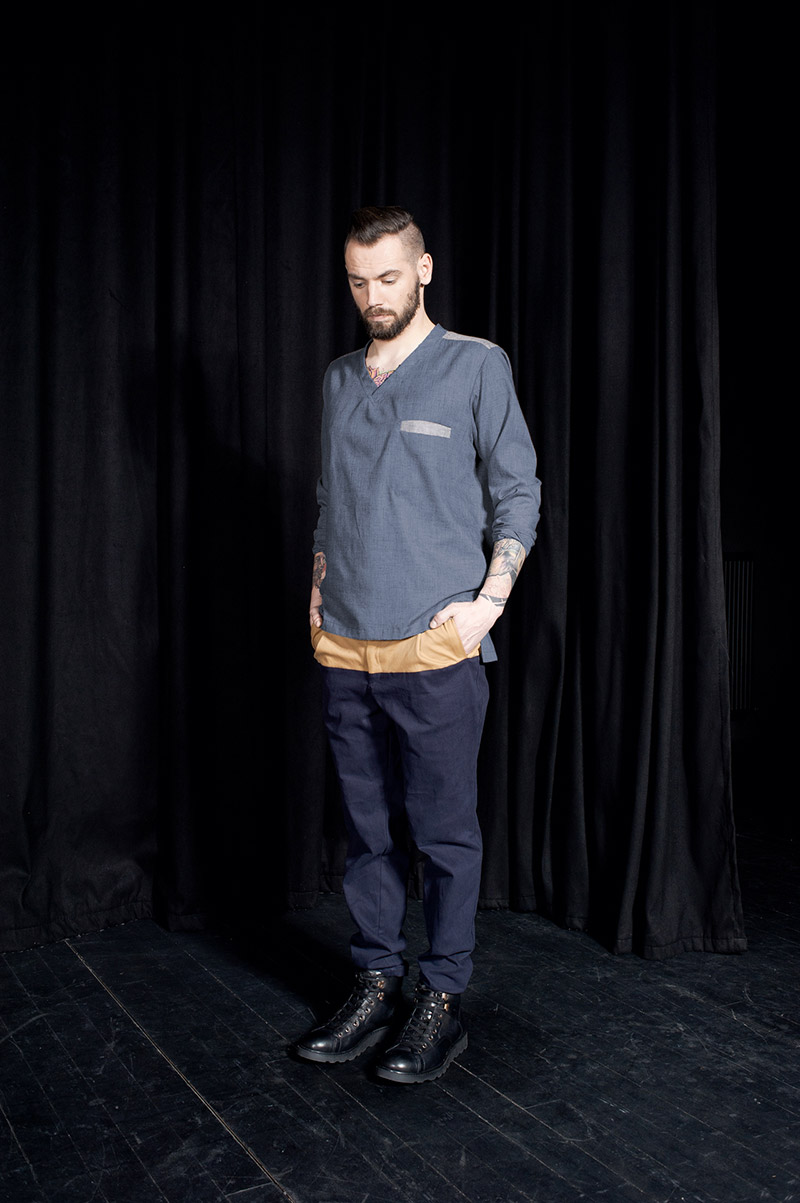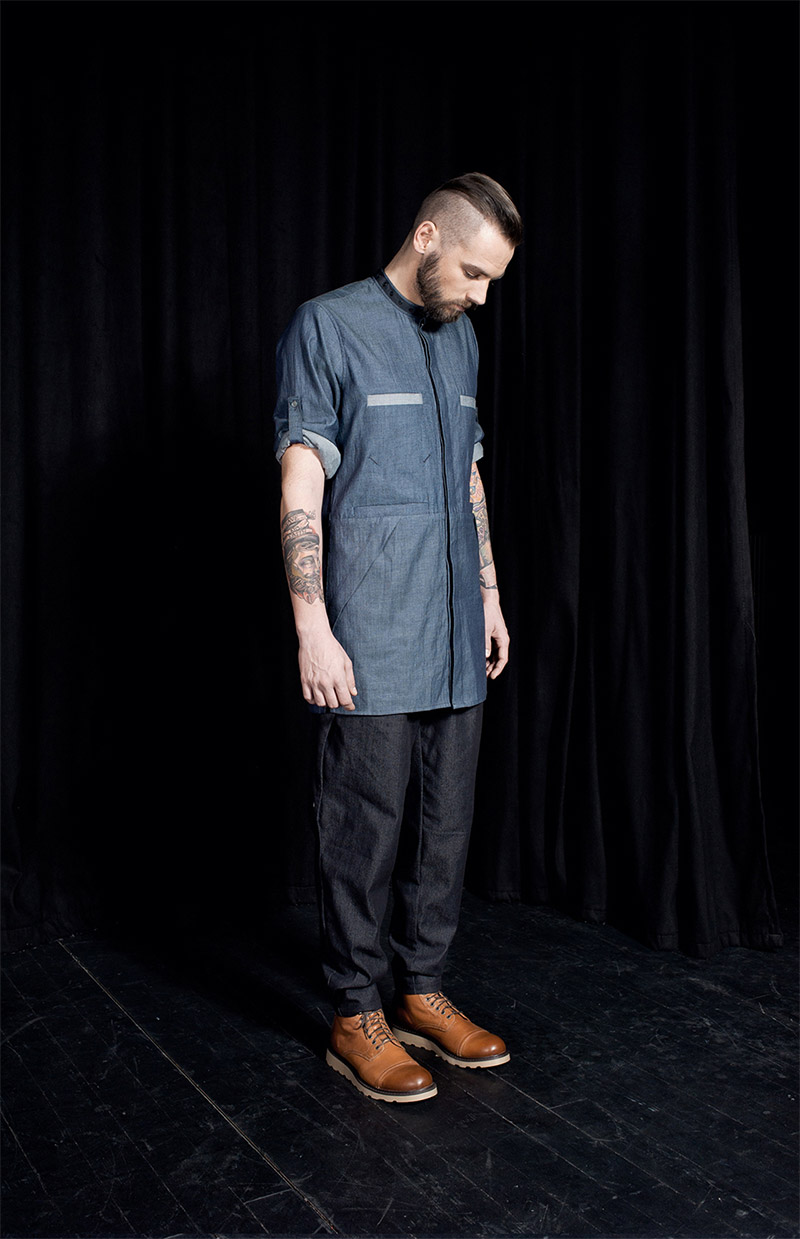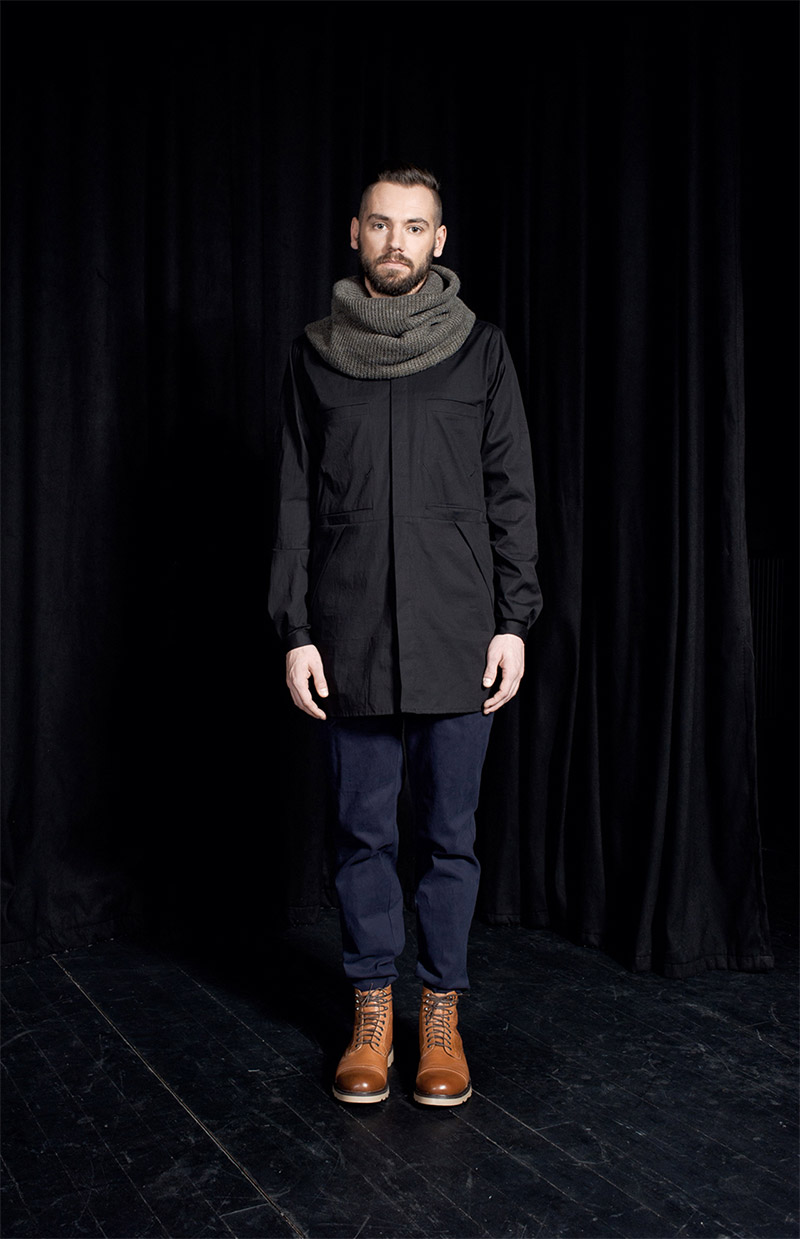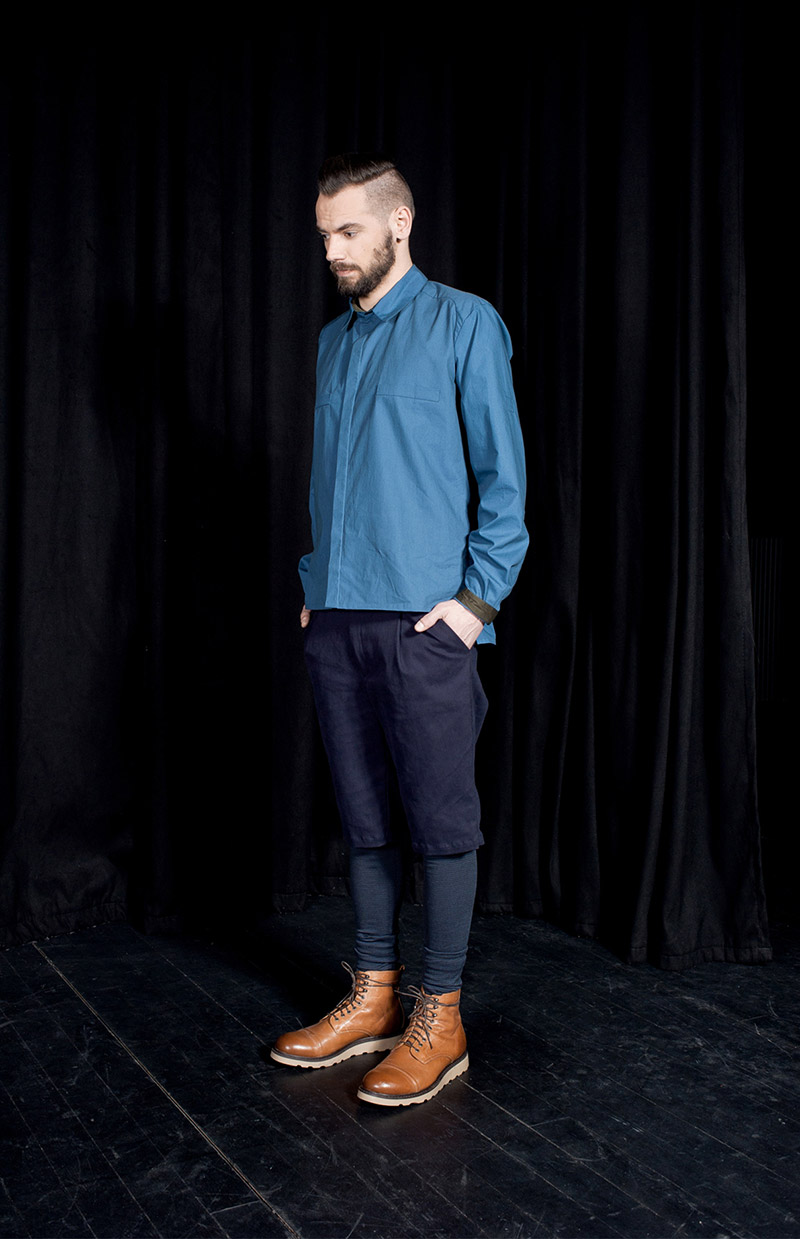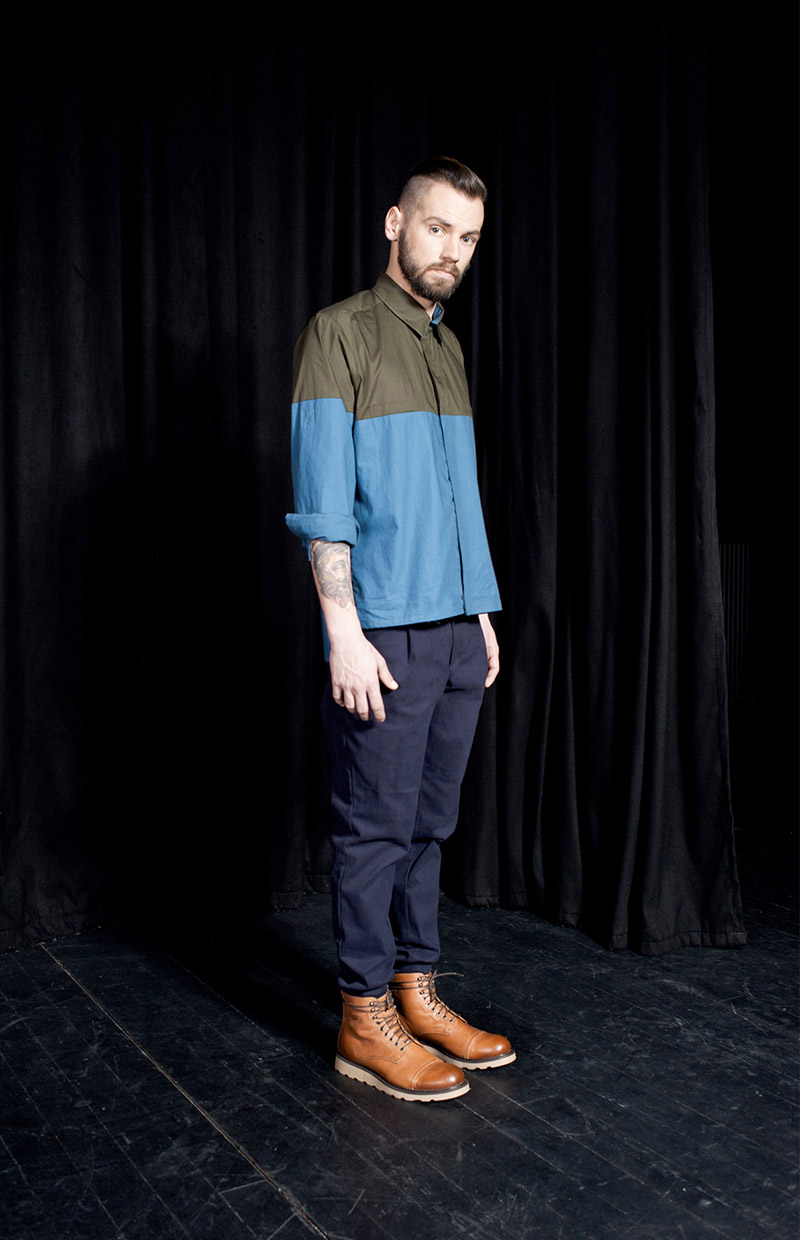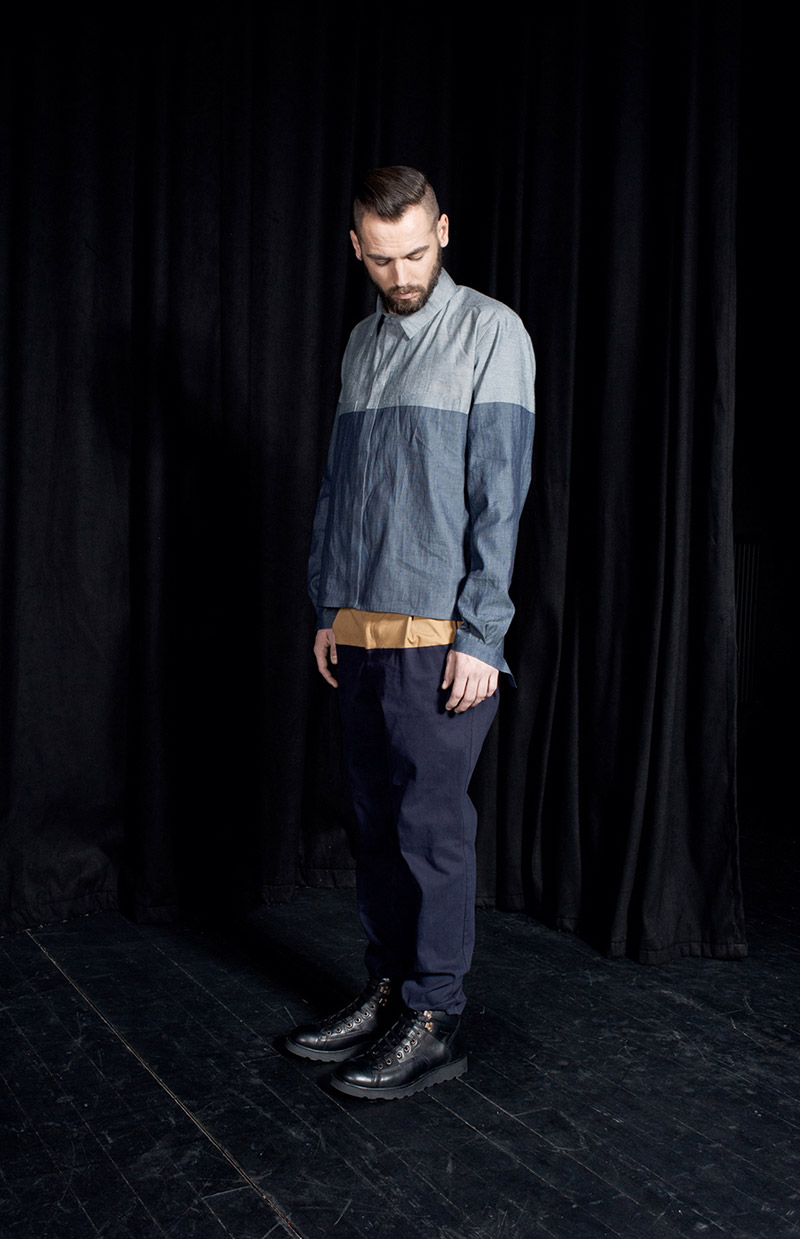 MEI KAWA is a miner boy dipped in lustrous anthracite. The Fall/Winter 2013-14 pieces are presented in the backstage where the coal-black, theatrical curtains reveal a though character. Emese Kasza, the owner and designer of the brand has still the old Hungarian working class garments on focus however she brings in dazzling materials never seen before in her collections.
The mining boy wears the memories of infernal visits; the glorious signs of his journey are the heavy black hues and splendent anthracite colours. The right and the wrong side of the fabrics complement each other as light and shadow, at one point they attest as a reversible coat at another as a simple yet effective detail coming from the same substance.
MEI KAWA prefers a selection of natural fabrics even if it comes to water-repellent services – a cotton base is treated with a thin oily layer, which creates different qualities within one garment. The diagonal cuttings and patent fasteners are signature elements of the brand: dramatical hoodies open up across the bust; the hidden pockets are attached with a thin, tilted sewing line.