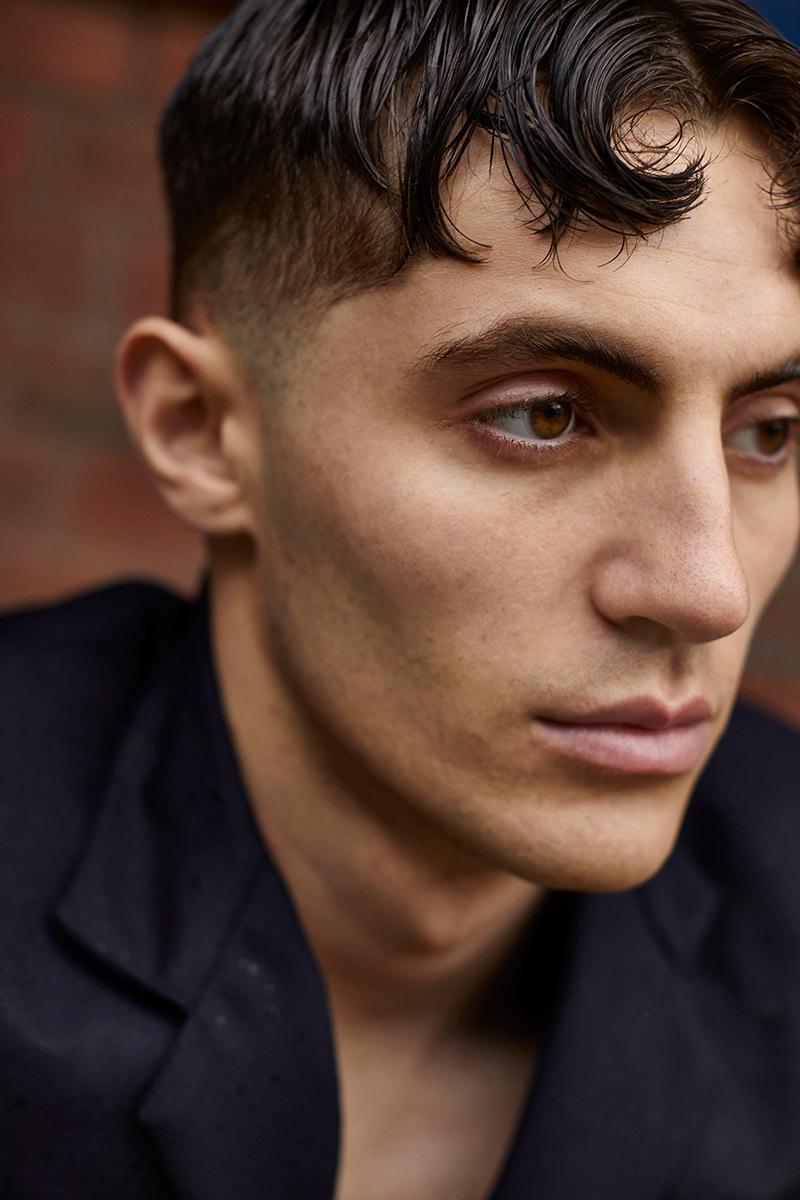 Emin Akyi is a kid who keeps it short and sweet for Fucking Young, just like his precious vision churned with his widely successful prime gigs in the industry. Despite the blithe, reflective quality of this London-hailed newcomer's vocation, don't be fooled. He muses over his biggest pinch-me moments, marking the birth where it all began. With this in mind, a wistful prowess simmers into a testament of growth for the young talent, who's ready to carve his inductive path to realization. In this interview, Emin proves that he isn't afraid to be interwoven by cultures or to reveal that identity is a force worth shaping. And that, yes, – shows that just being yourself could flex into society's ultimate revolution. "Everyone out there owns potential in one way or another," he says. A potential to cradle for good.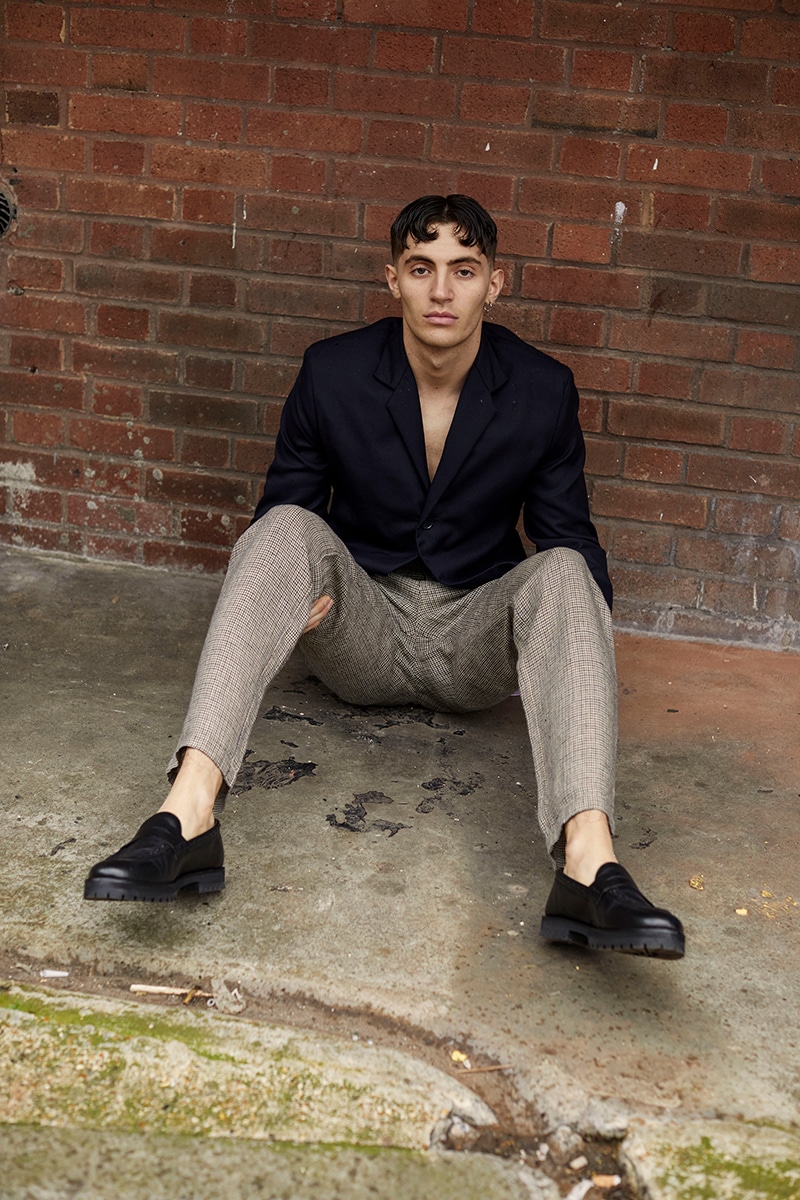 Hey Emin! Taking it back to the very beginning – how did it all jumpstart for you?
Being the mischievous young kid I was before, modeling definitely gave me a positive route to channel my energy into and something to work towards. I first got scouted and the rest is history (as they say), but it's been a good means for me to venture into a more professional, business-driven world and has helped me grow and mature in a way.

How would others describe you?
I'd like to think I'm a pleasure to work with. There's a side to me which is very mature and professional but also a side that's very goofy and playful. I can adapt to my surroundings.

How were you discovered?
Scouted, walking through Cambridge town.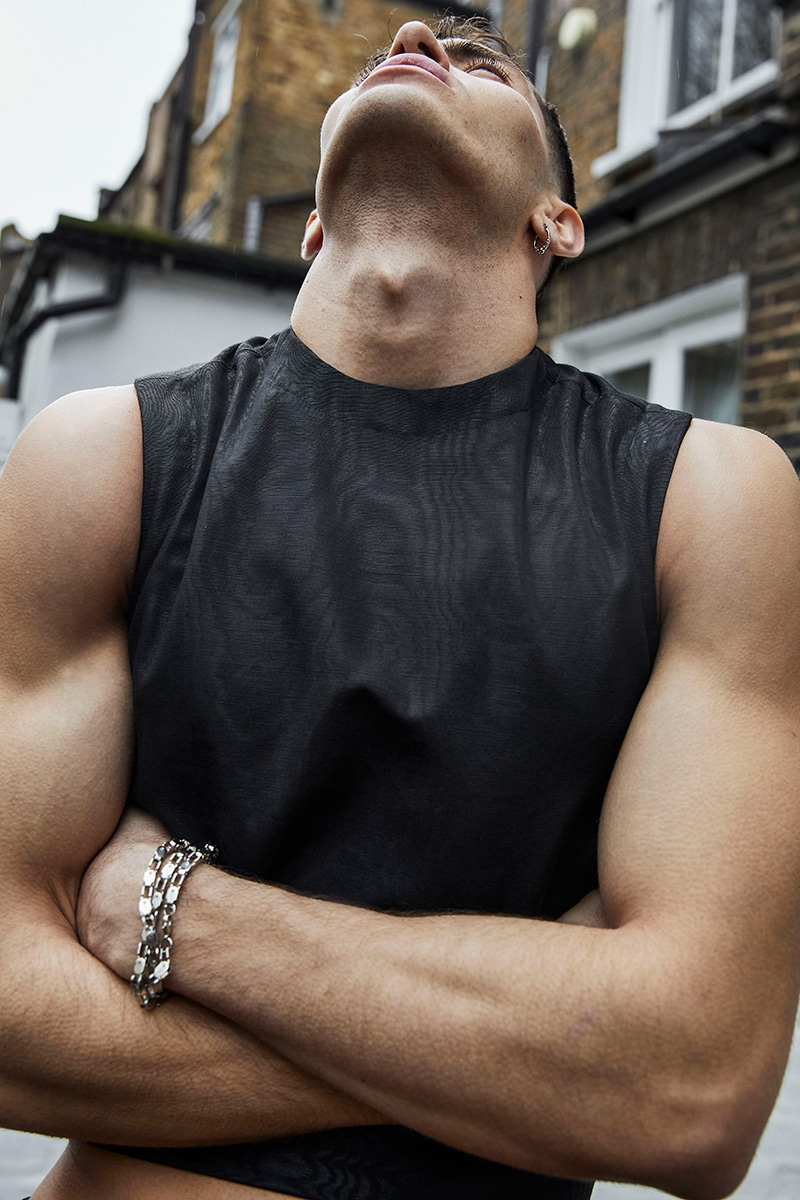 Did you ever think you'd be able to break into the modeling world one day?
I knew there were levels to the game, but I didn't realize my potential till I really started getting into it.

Who's been the best client to work with?
Shows are always fun. In fact, ones I'll definitely remember are probably Versace, D&G and or Philipp Plein, but sometimes even the smaller jobs are where you make the best connections that then feel like family. Shout out Topman and Bershka's crew. Big love.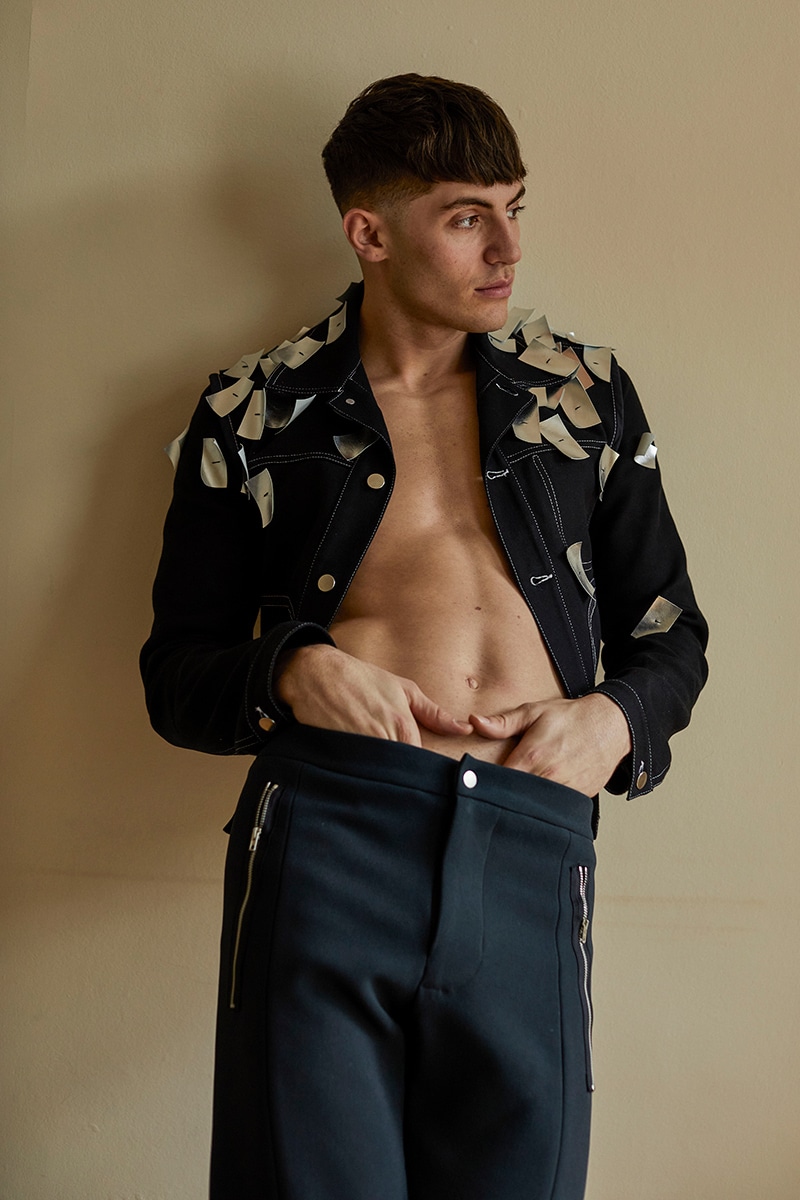 Favorite industry-led experience so far?
Shows are always a sick buzz and the atmosphere of fashion weeks always immense but going to Tenerife for a campaign job was definitely one to remember. It's usually the company you keep which makes these jobs most enjoyable.

How's it been for you since commencing?
So far so good! There's always room for improvement and the more I get done, the more I want to do. Like anything, it has its perks and downfalls but generally speaking, it's a pretty blessed job so can't complain. It definitely keeps me on my toes due to the last minute, sometimes hectic nature of the industry, which some people would hate, but for me, it's all part of the fun.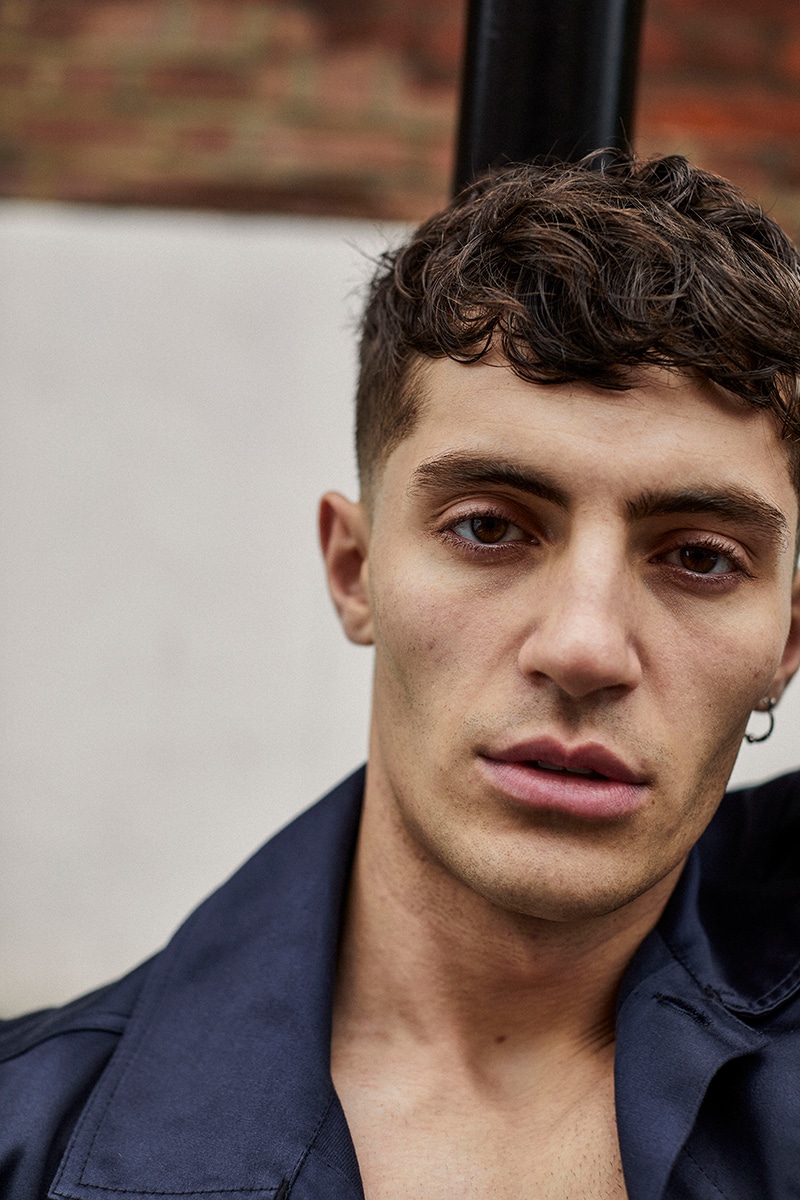 Could you give us a fun anecdote about yourself?
Massive nature nerd. I grew up watching David Attenborough documentaries so he's kind of my hero.

Essentials to bring along your travels for a last-minute job are…
Philips one blade, phone charger (seems obvious but we've all made that mistake I'm sure), source of entertainment is a must, I would recommend something to get your brain working, scrabble, chess (online) and on.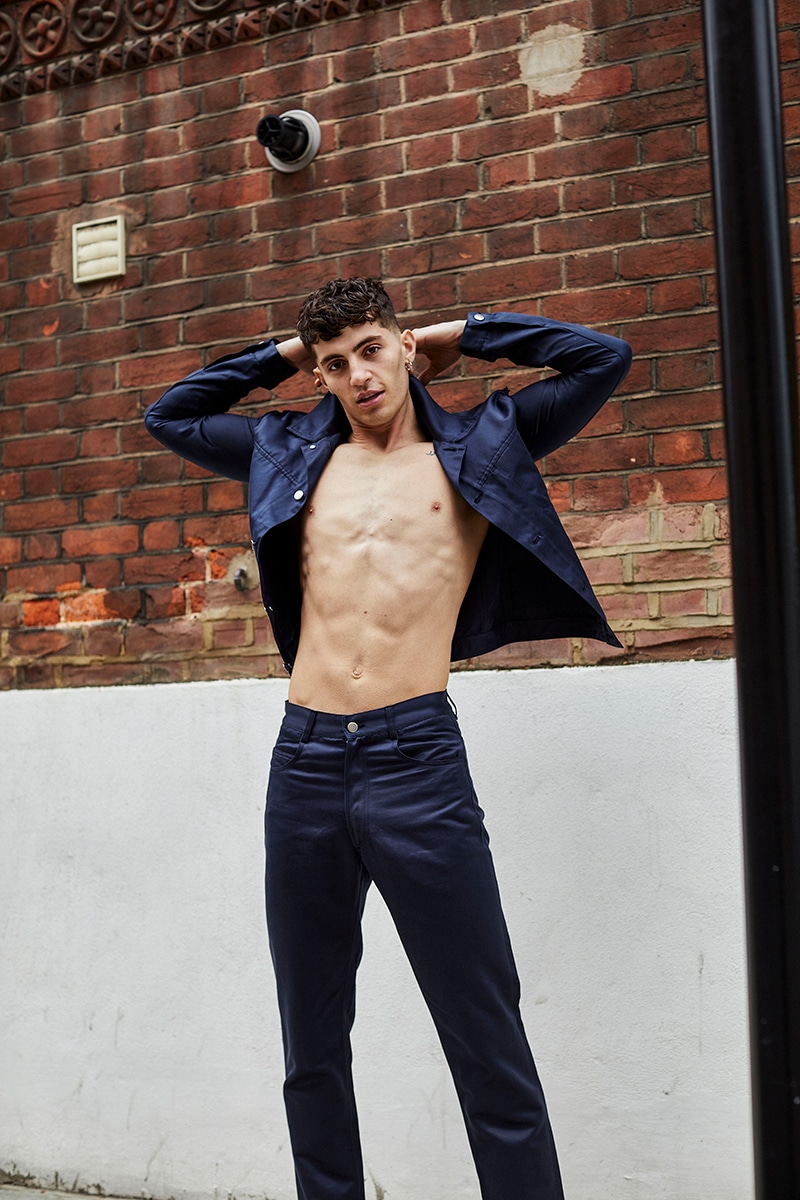 What's your take on the modern media?
Use it, don't abuse it. It can be a great platform if used properly, manage your time and content and use it to your advantage. Lost a lot of hours just scrolling so time management is important if you're bad at that. Memes are always fun.

How important is culture to you?
Having a Turkish background has resulted in a slight mix of British and Turkish culture for me, so I'd say I have the best of both. But it is important. Whether it's social, food, ideals or fashion, culture creates a sense of unity and belonging. Thus, where trends emerge and transcend. Different cultures bring each individual their own sense of identity they can then bring into the industry in a way of expressing themselves.

Has the cultural factor ever impacted your identity and career decisions?
It definitely plays a part in who we are, trends change, and people do too. I find myself constantly adapting to the accelerating pace of the fast fashion industry and learning every day how big the world is.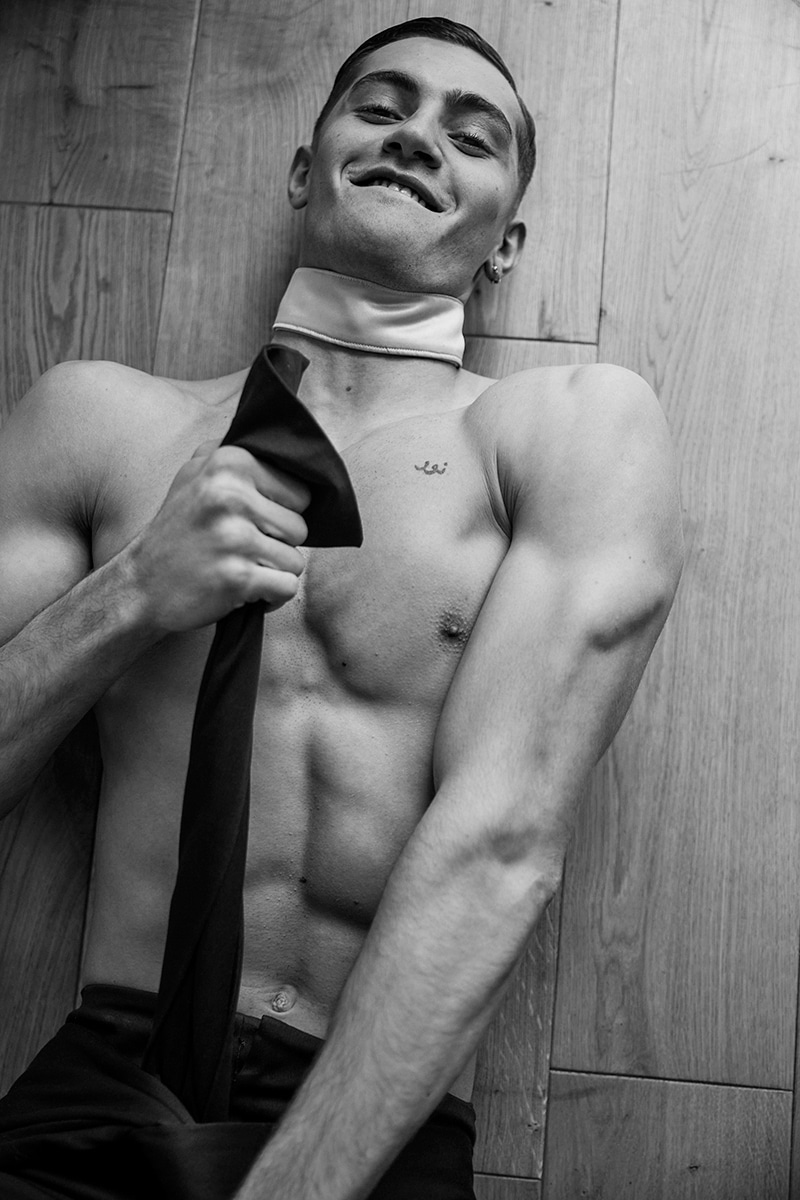 Do you feel empowered through your social media channels? If so/not, how come?
Who doesn't love a bit of external validation hey? Nah, I try to utilize it to benefit my work, but I'd say it's not the be-all and end-all. Some people place more importance on it than others of course as it ties into their lifestyle more so and day by day it is becoming more intertwined with modeling. So, it can definitely be useful if is used in the right way. However, I know how toxic it can get so I'd suggest that people don't let it dictate their own self-worth. As long as you can balance the use of it and differentiate between working for it and having it work for you, then it can benefit your life greatly.

What do you wish you could have done differently throughout your journey?
Maybe believe in me more and know so much is possible, and to quickly adapt to how the industry works. But hey, it all worked out pretty dandy.

What do you do when you're not modeling?
I've got plans, and things I'm working towards – more long-term stuff but I'll keep that hush hush for now. I think it's important for everyone to have goals and aspirations and to aim high.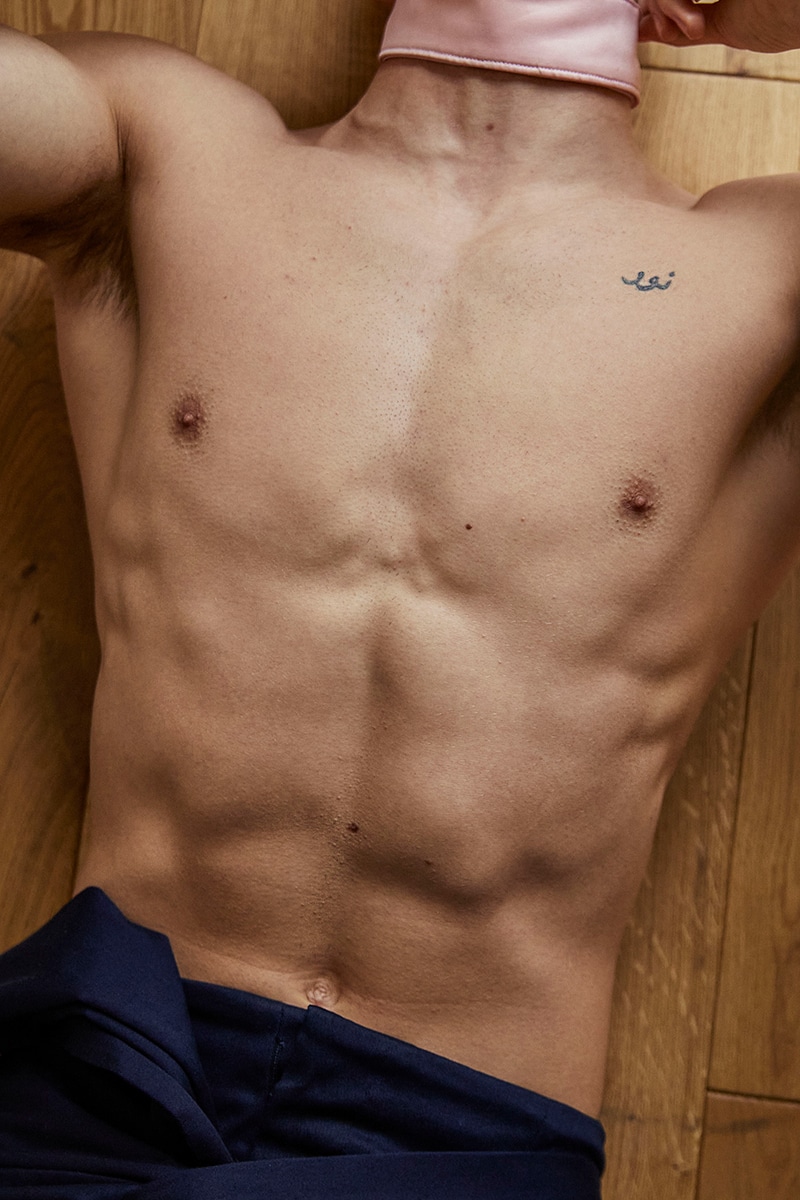 Biggest remorse?
No regrets, just lessons, as corny as that sounds it's true. But no not really. Other than, maybe learn to be punctual earlier on.

What's the wisest lesson you've learned being in the industry?
Clichéd as it sounds, to accept me fully. Everyone has what they think are flaws and in an industry, like this, they can get surfaced. So, allow yourself to love all those little things that make you who you are.

Any advice to give the young wave of aspiring models, wanting to venture into such field?
Again, sounds corny but just be yourself. No one can do that as well as you can. Don't try to be anything you're not. Does that mean don't take inspiration or look up to role models? Do that, of course, but mold what you like to fit you. Everyone has their thing and I'm sure everyone out there has potential in one way or another so go for it.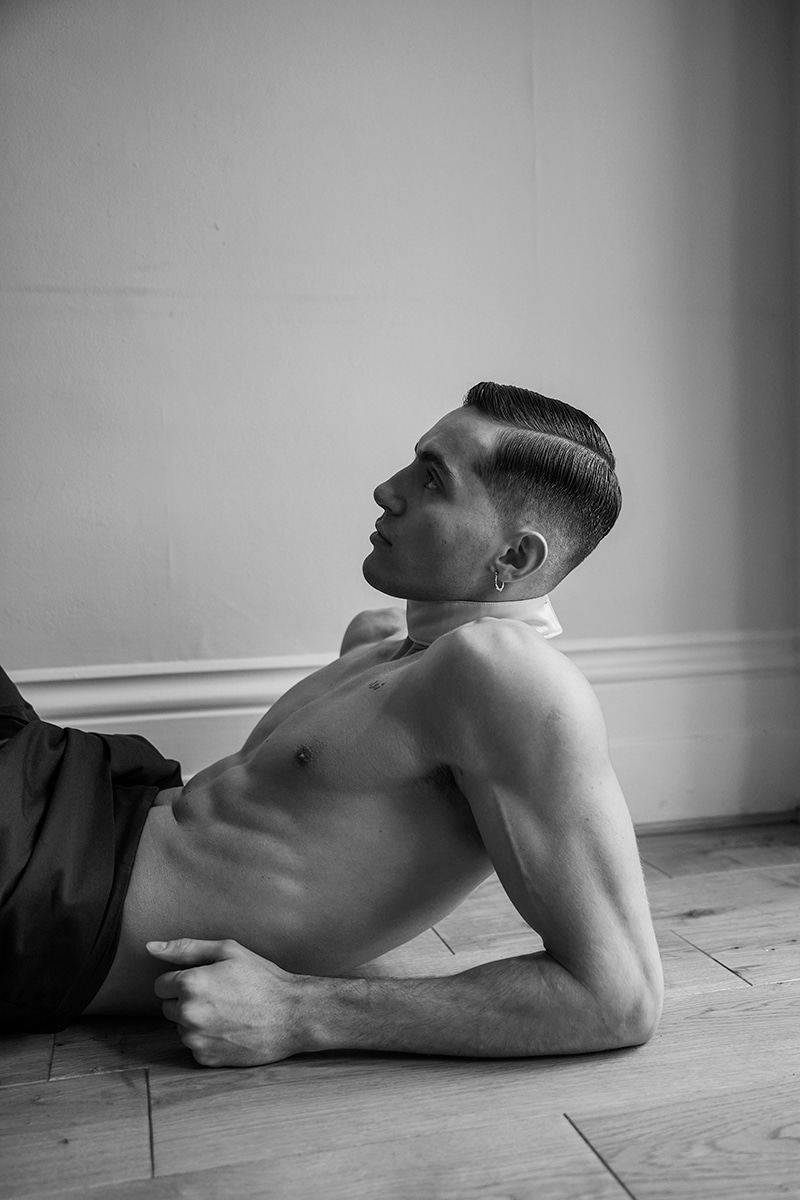 Photography and Creative Direction: Eve Olivia Power @evepowerphoto
Fashion: Danielle Behan @danibehan
Grooming and Hair Stylist: Hayden Cassidy @hayden_cassidy
Talent: Emin Akyi @eminakyi at IMG Models Worldwide @imgmodels
Brands: Daniel w. Fletcher, Barena Venezia, Weekday, Dr.Martens, House of Hounds Shoes