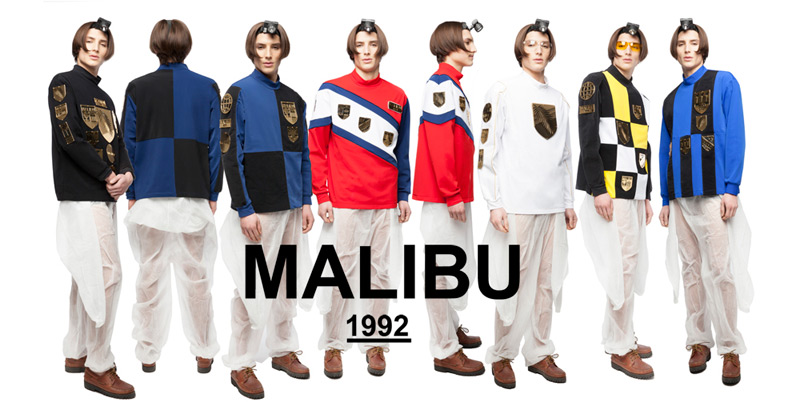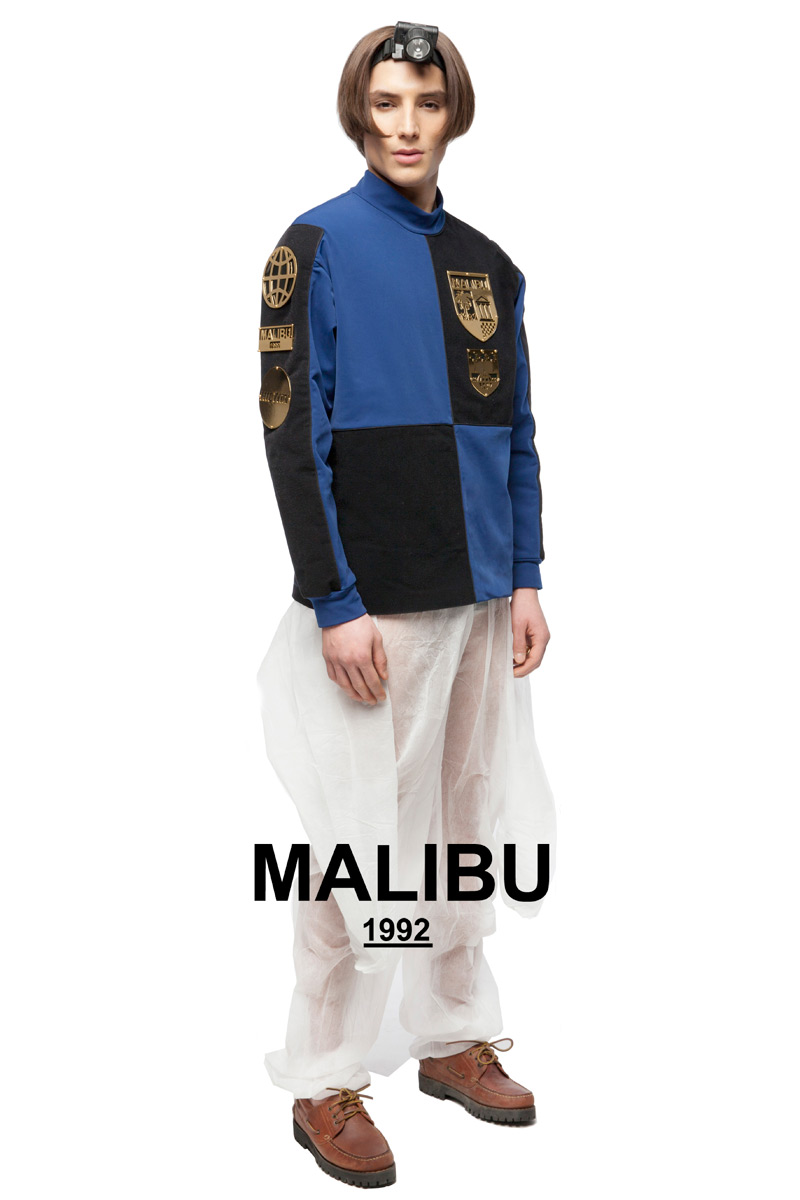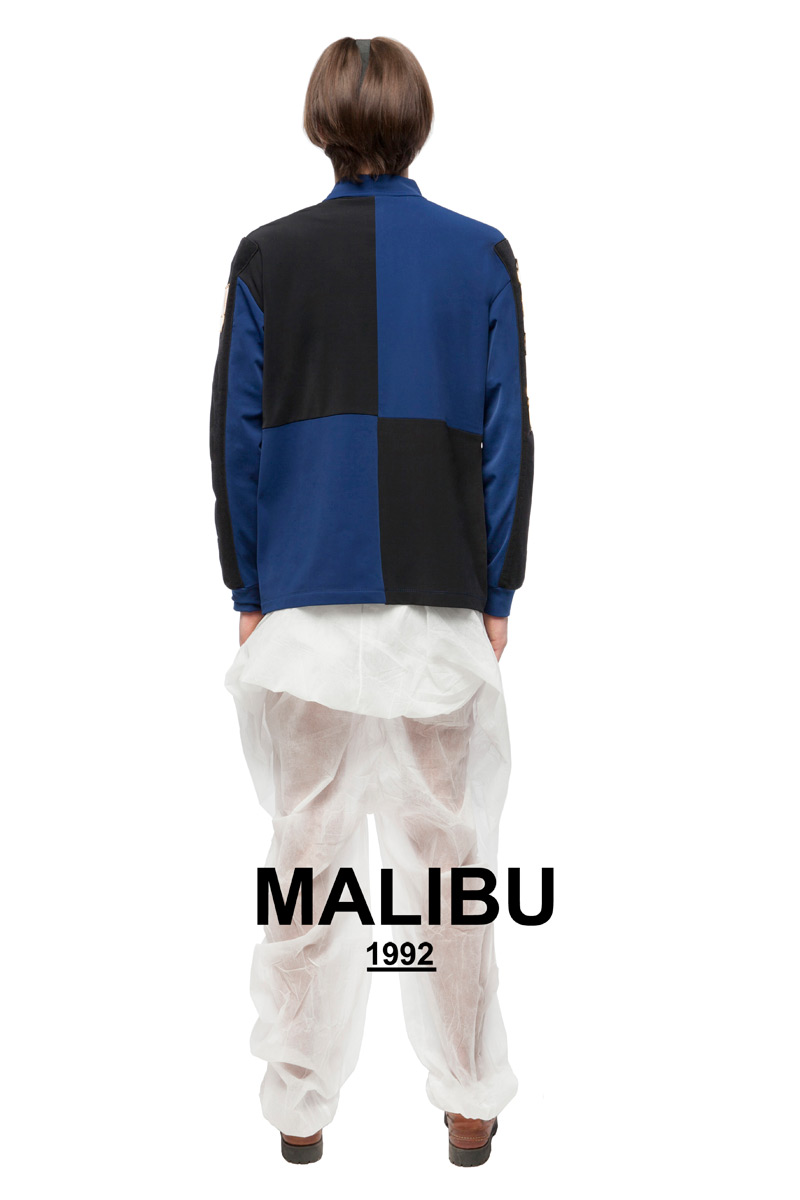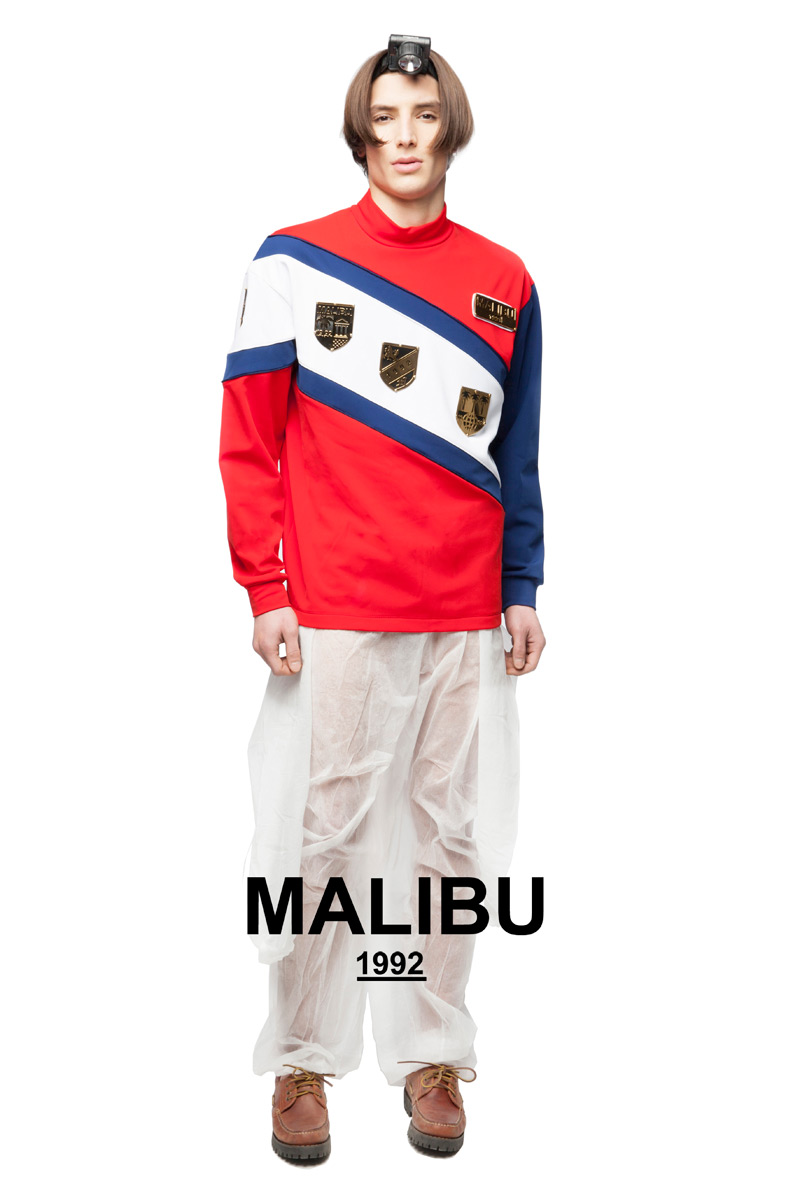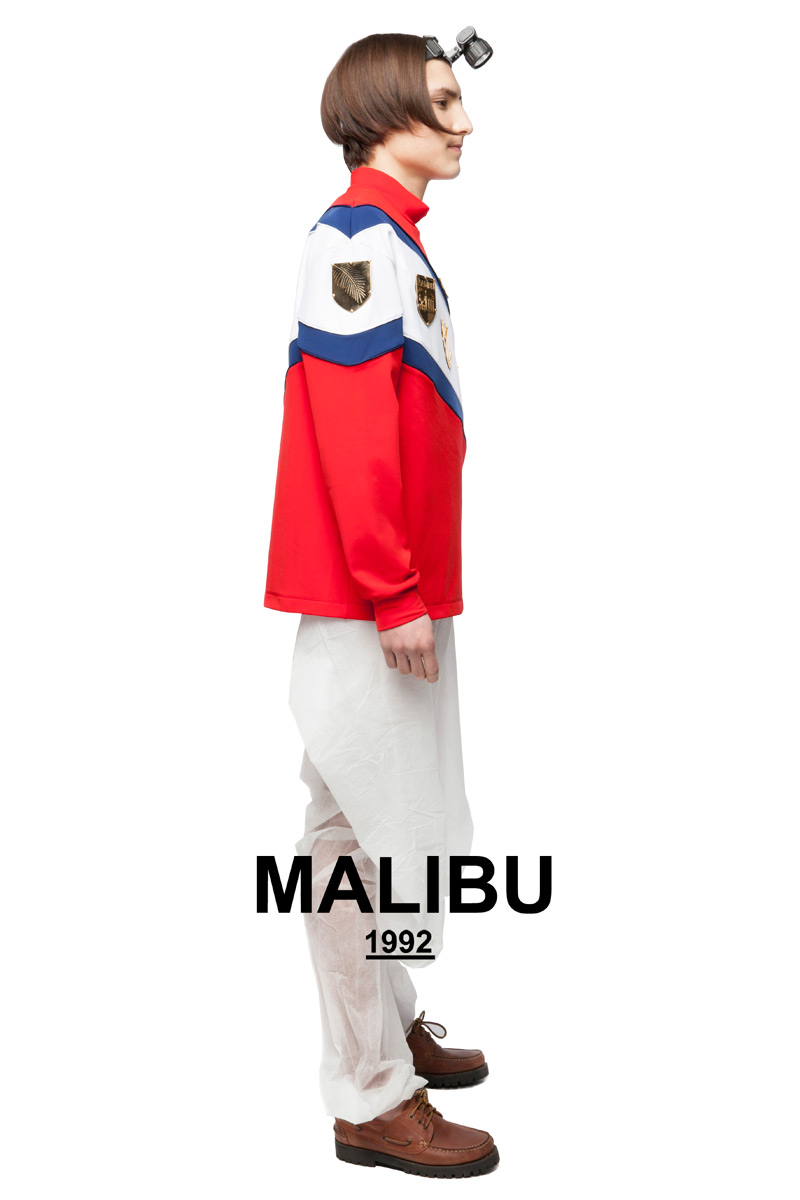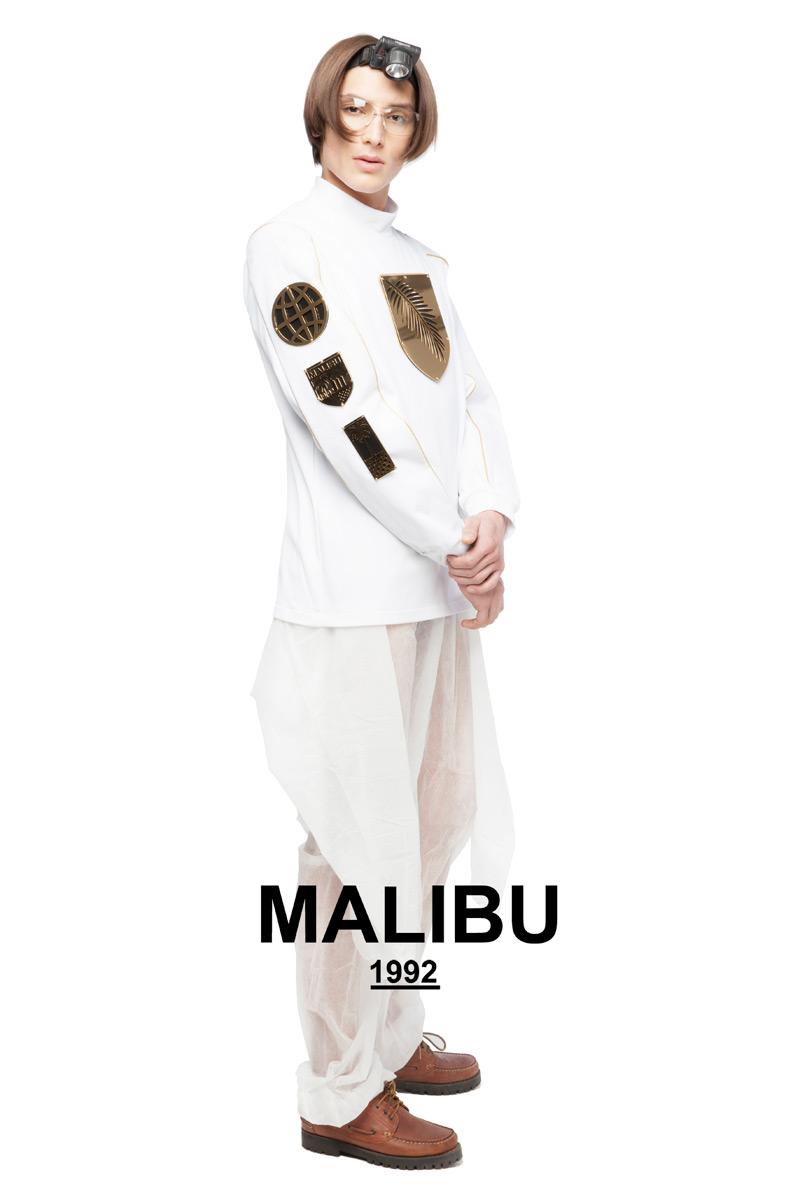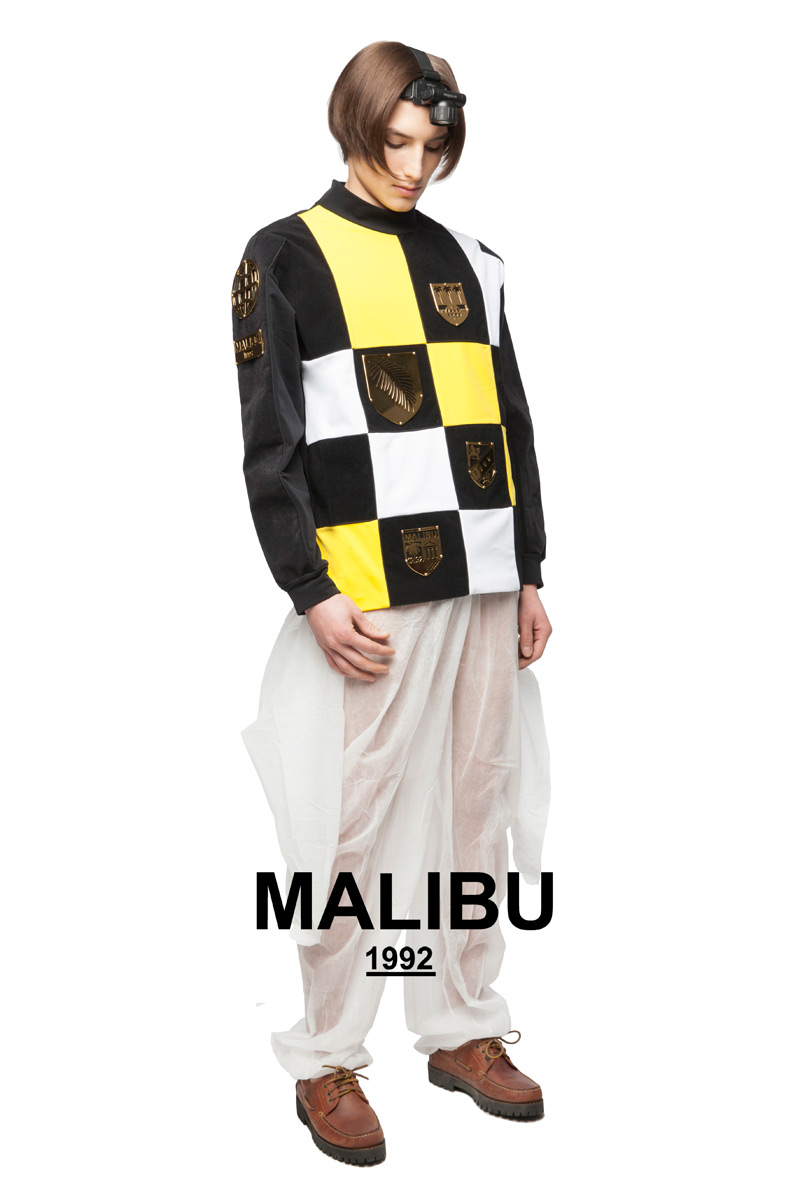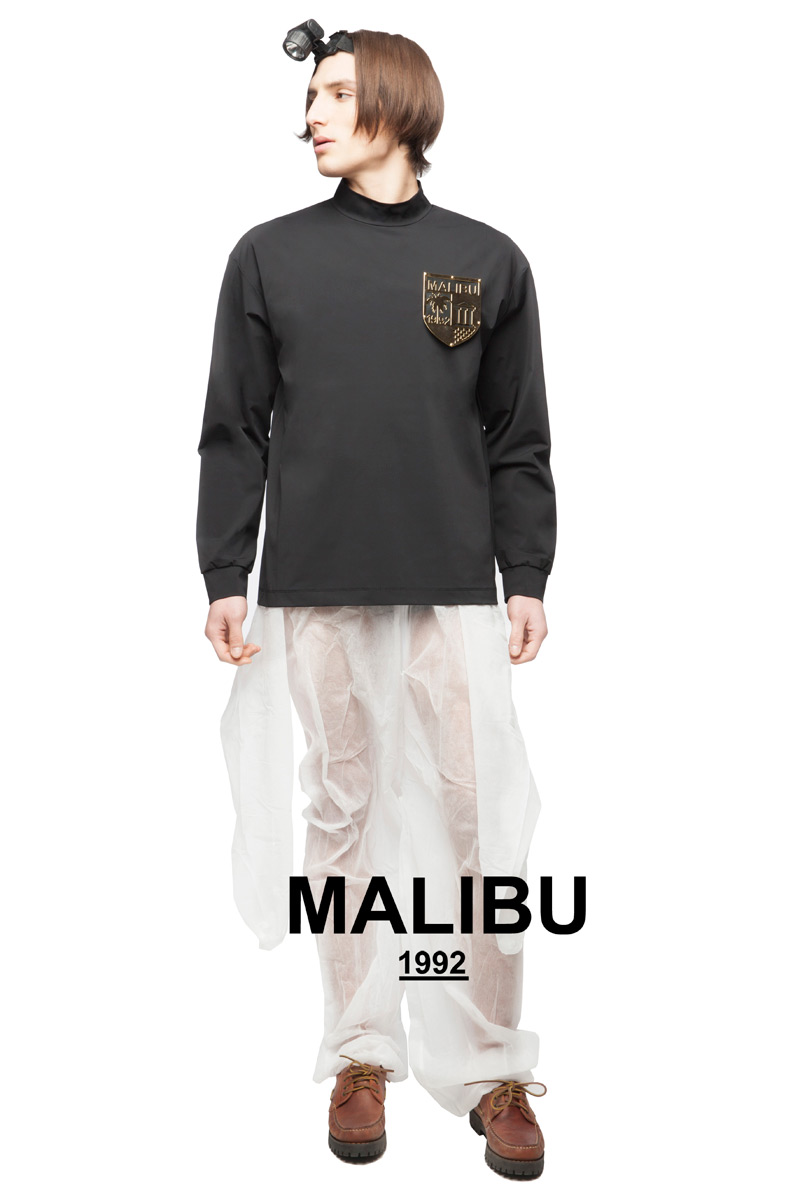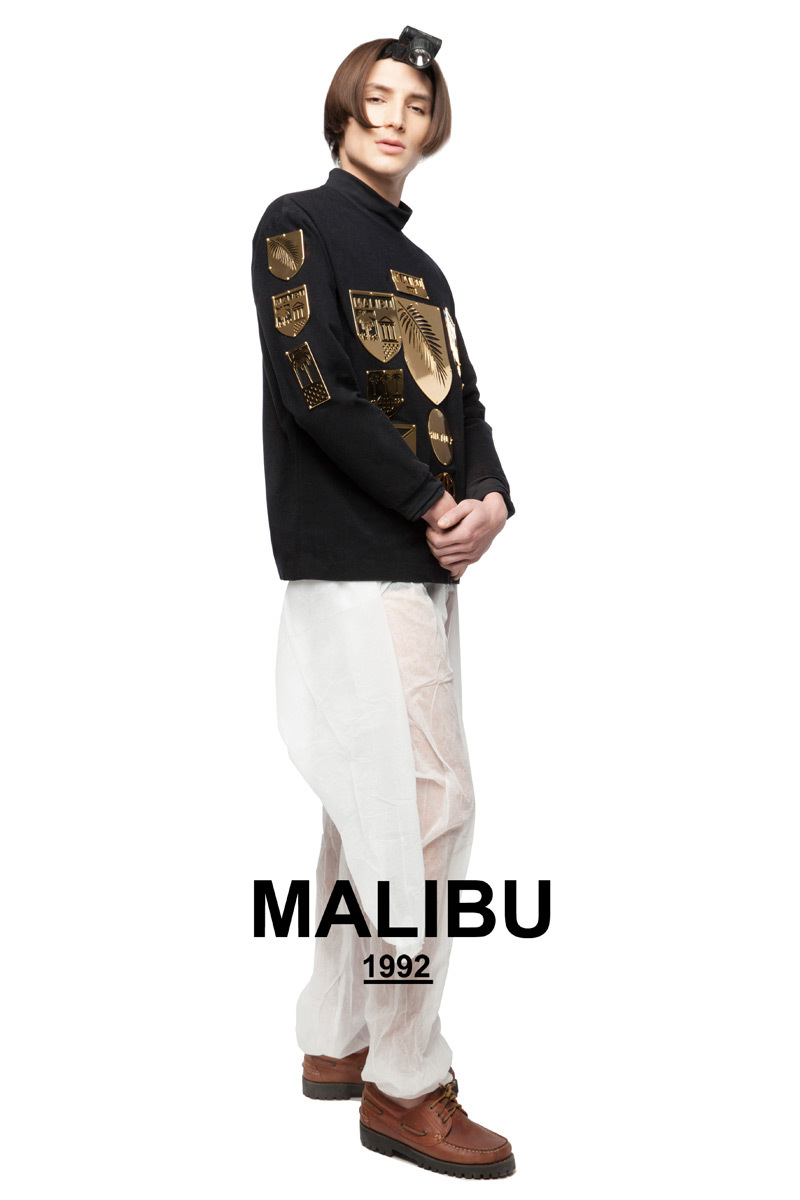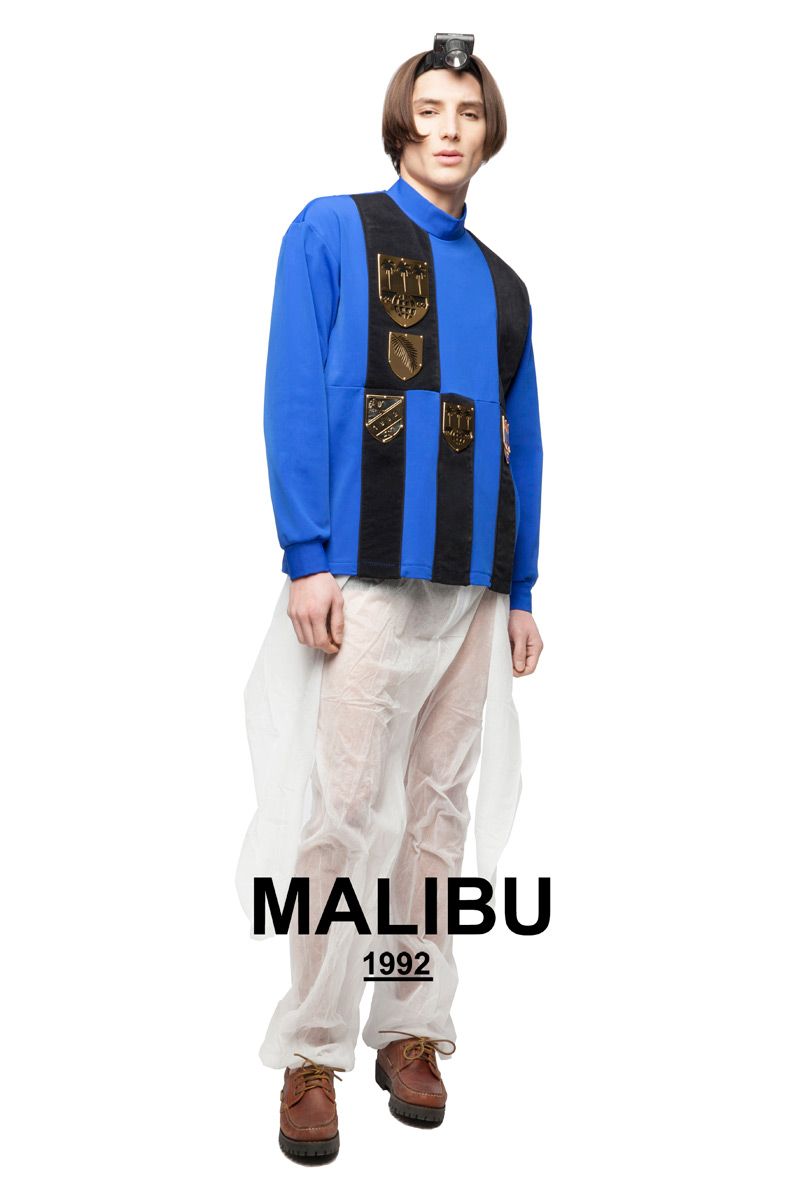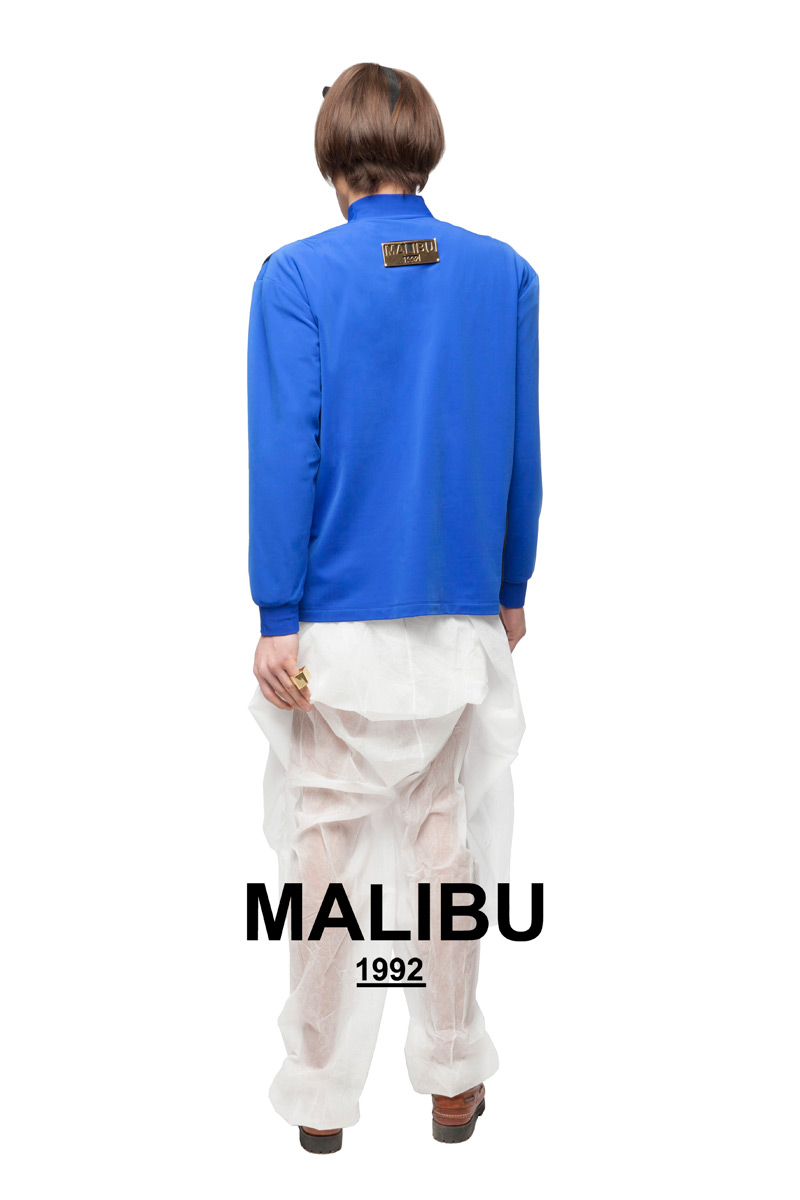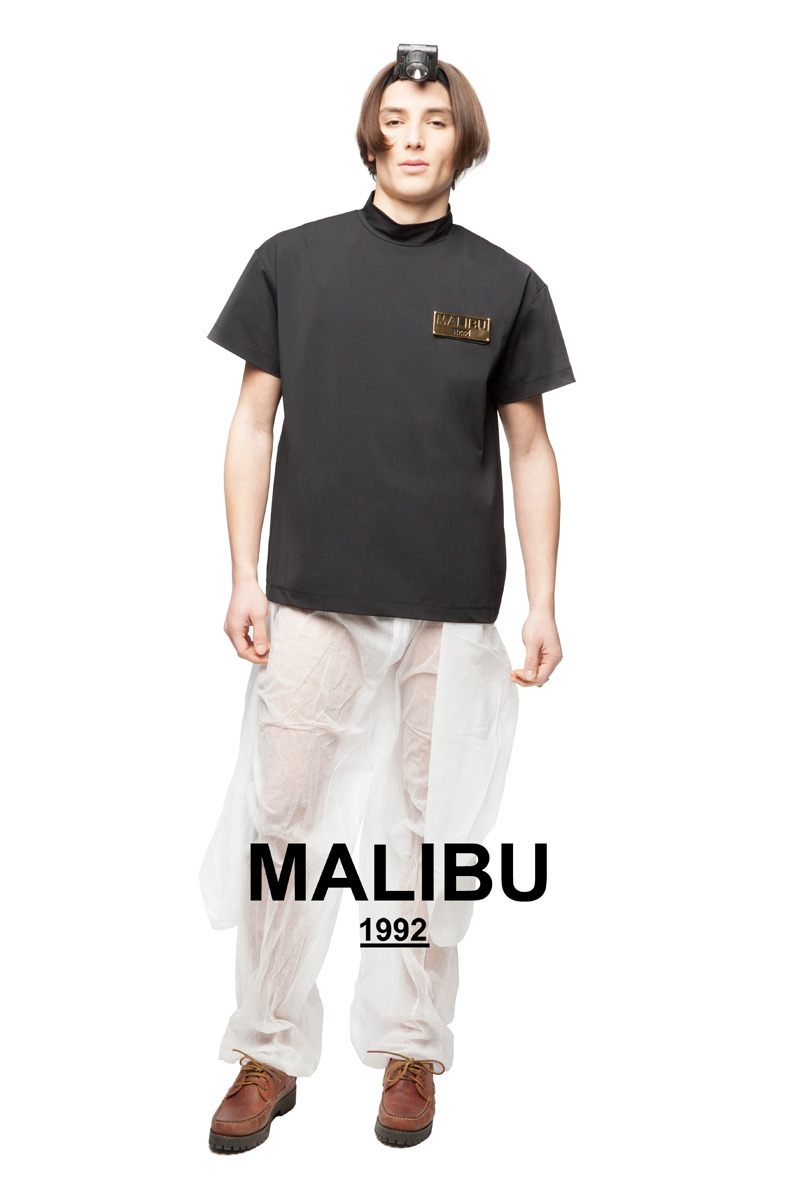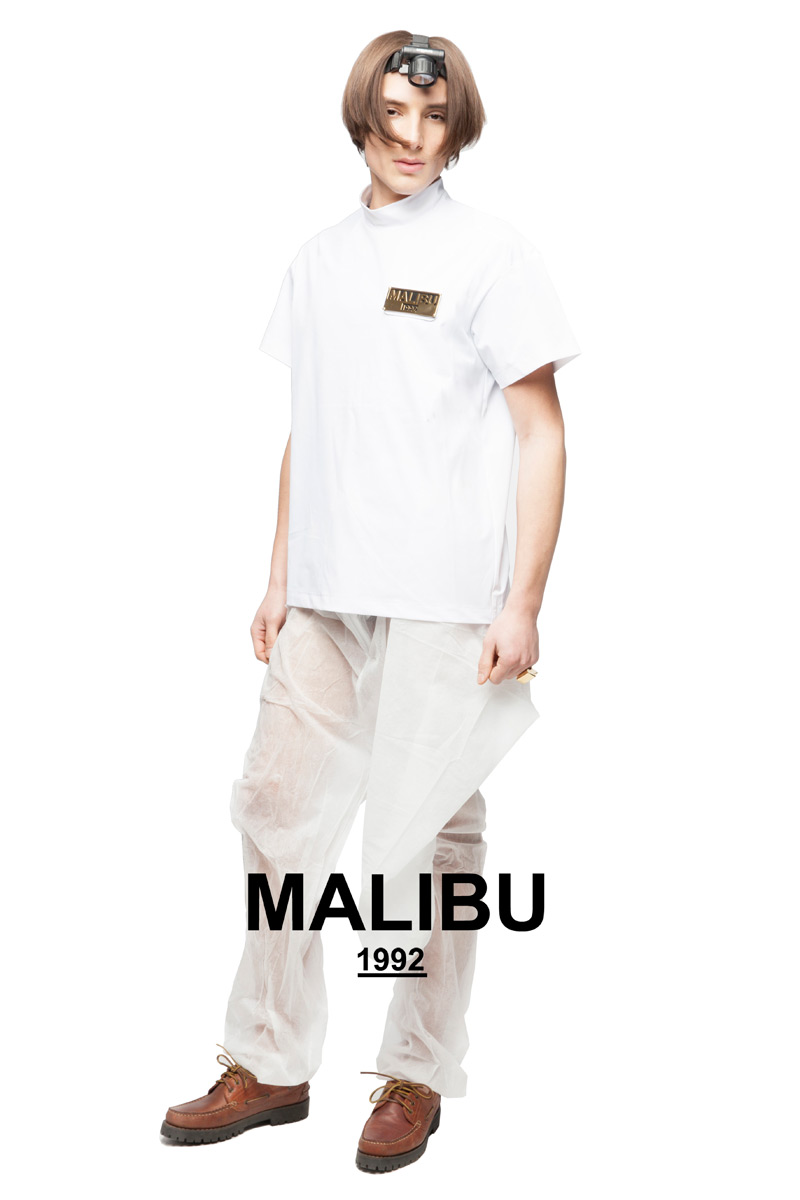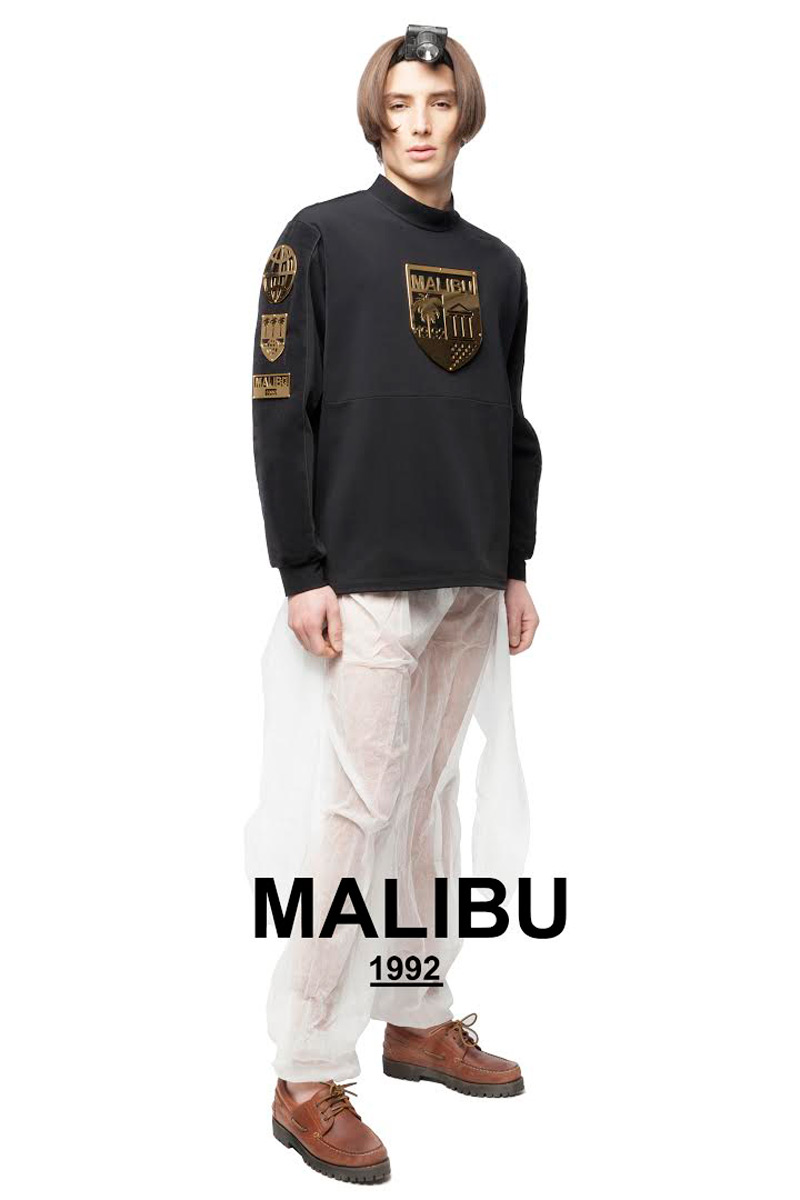 Malibu 1992 is the manifesto of a project that uses luxury and its degenerations in society as media communication and expression. The necessity to create an artistic platform to convey fashion, video art, gold and dream lifestyle.
Malibu, born in 2013, has imposed its strong consciousness to the most avant garde international press and fashion buyers, always on alert for the latest trends in street style, gaining prestigious followers and estimators like Rihanna, Brooke Candy, Jessie J, Iggy Azalea, Tyga, V Files, KTZ, for example.
After the jewelry collection, became a classic with its pillars and neoclassical monuments, Malibu 1992 widens its horizons launching "electronic feudalism" , the first luxury ready to wear capsule collection that condenses history, sports and top class jewellery using an innovative patent of removable and interchangeable metal plates making every gear unique and customizable.
You can find Malibu 1992 in V Files New York, KTZ London, Wok Milano, Rail Brescia, Distal Phalnax Melbourne and many more…
Credits:
Photograpy by PIA OPP