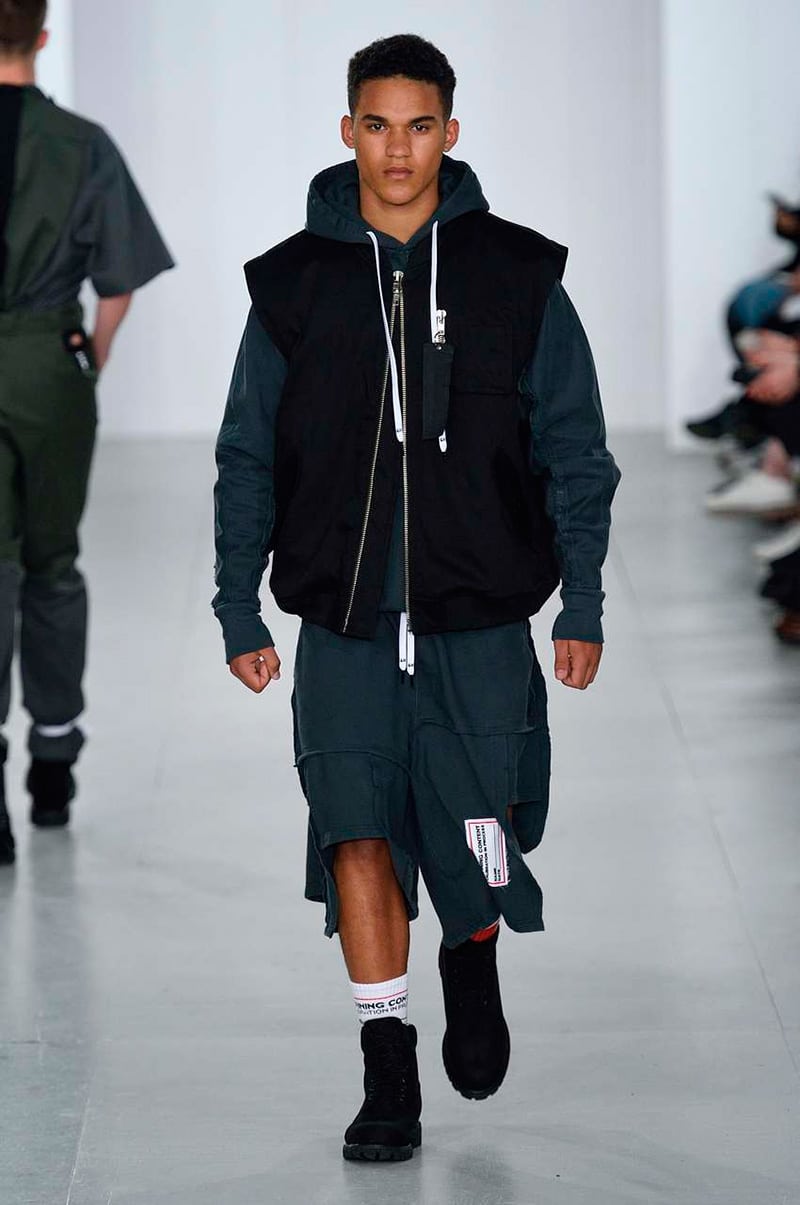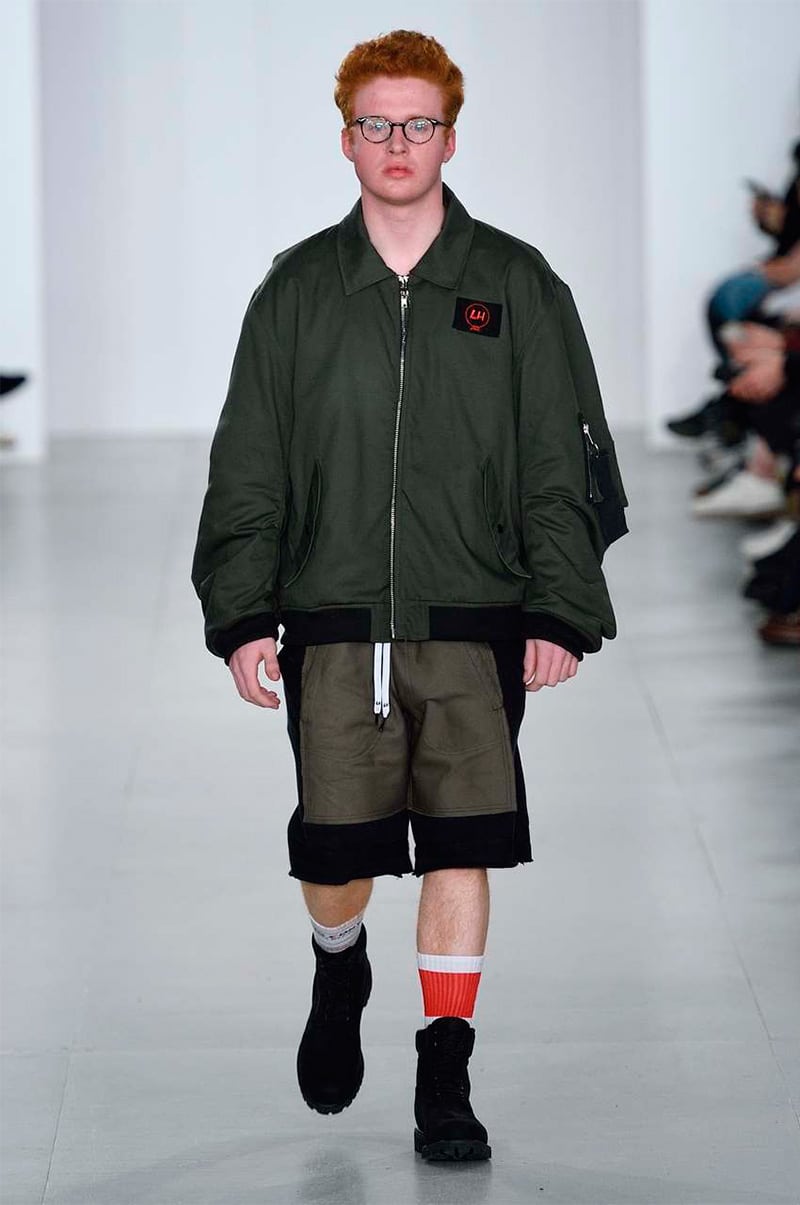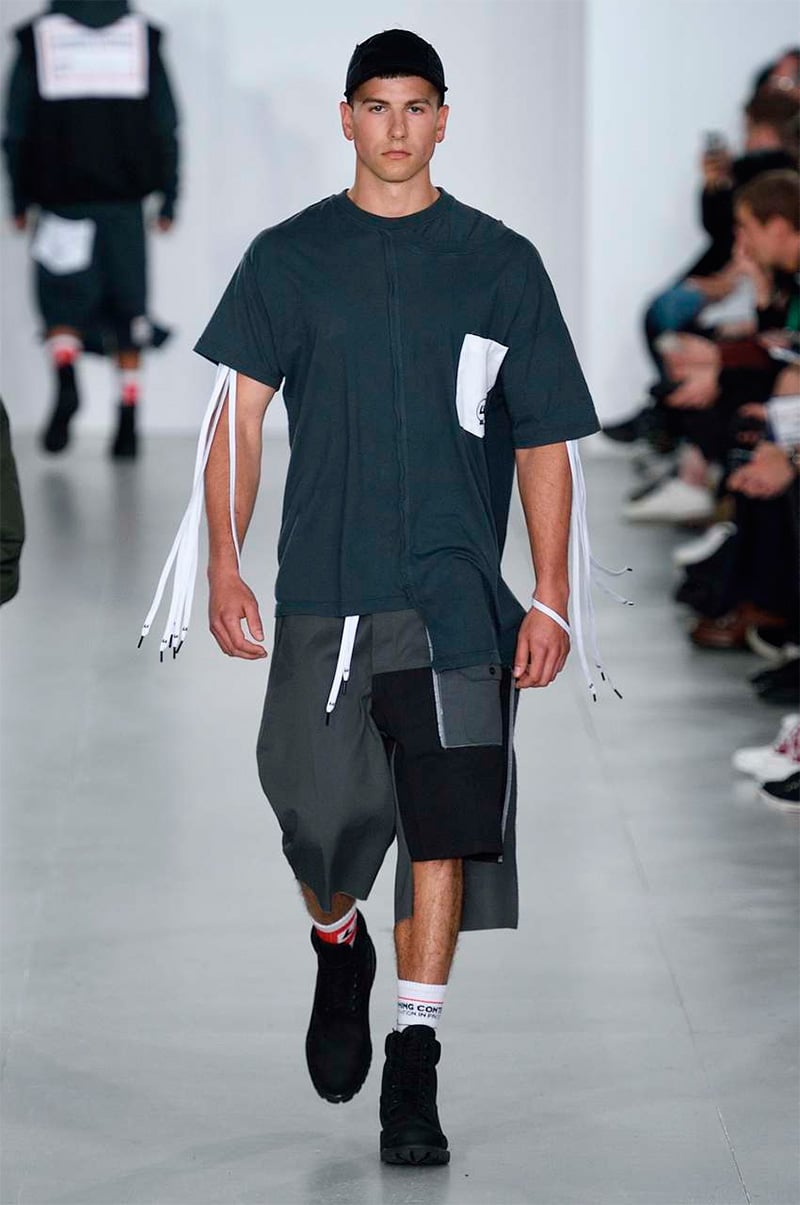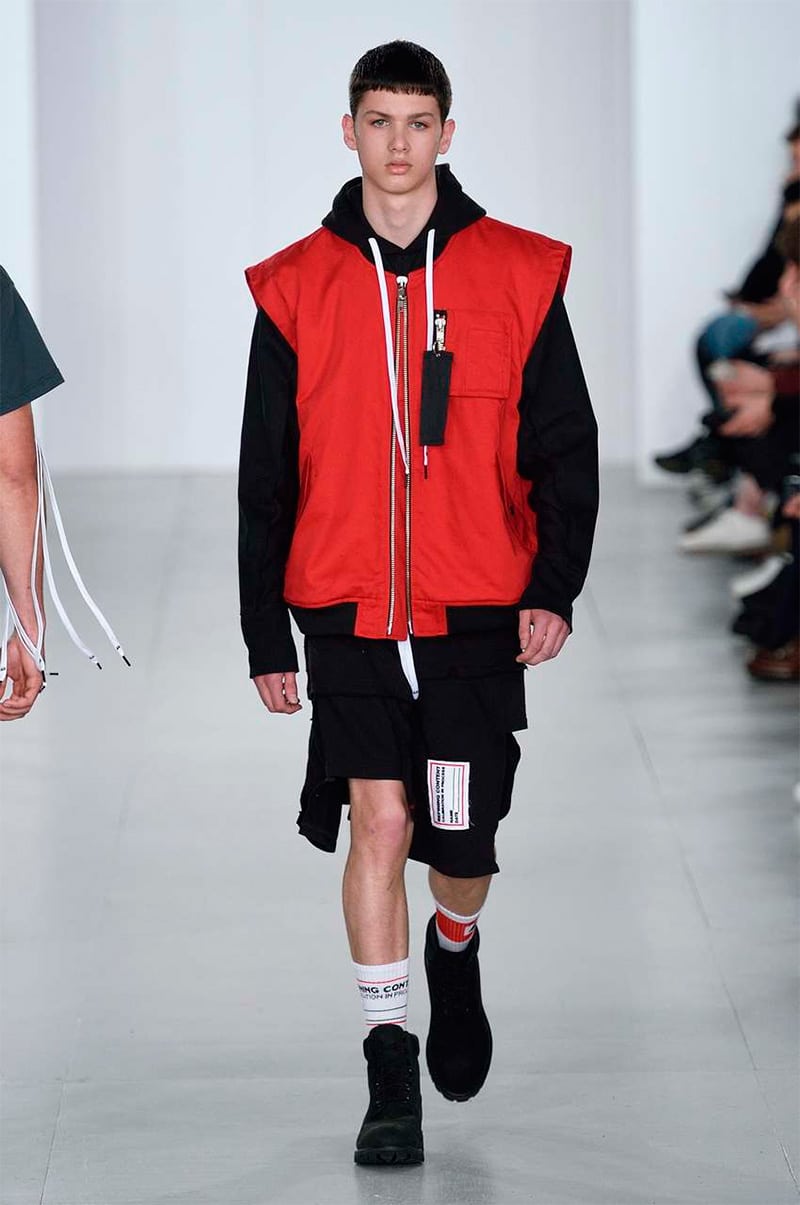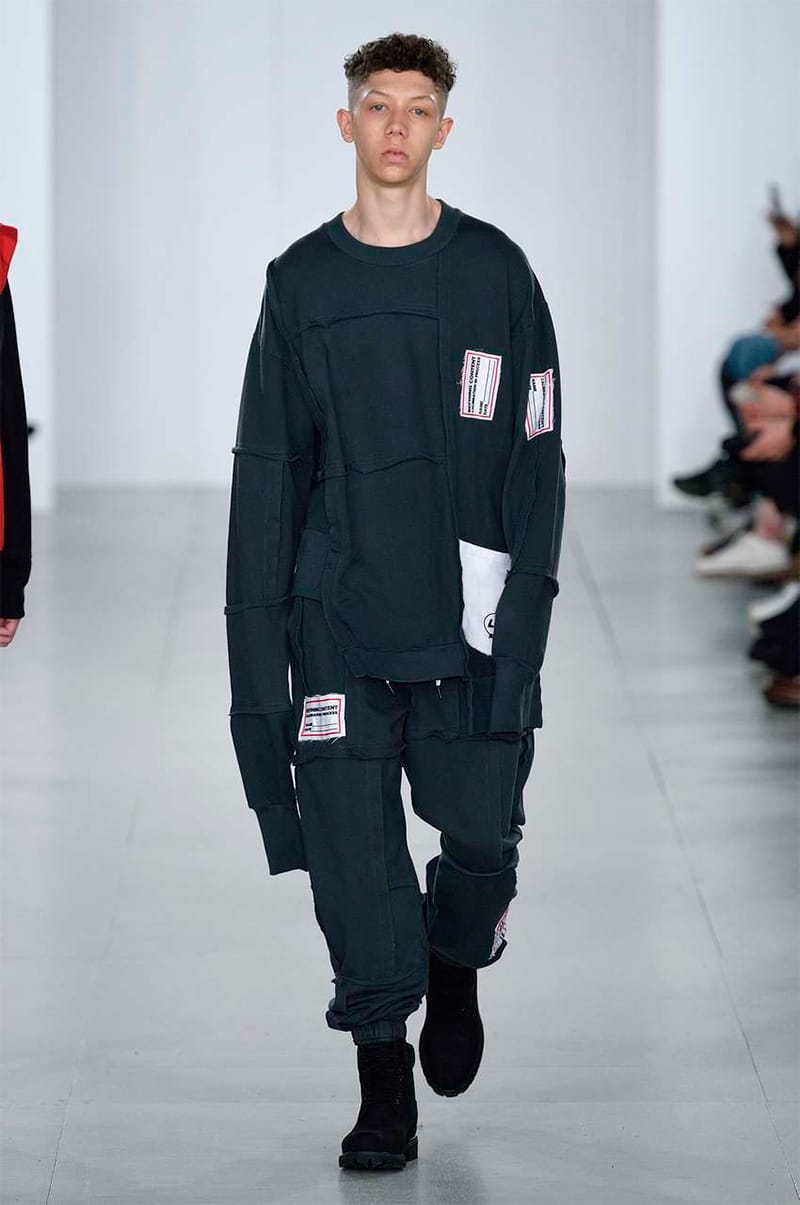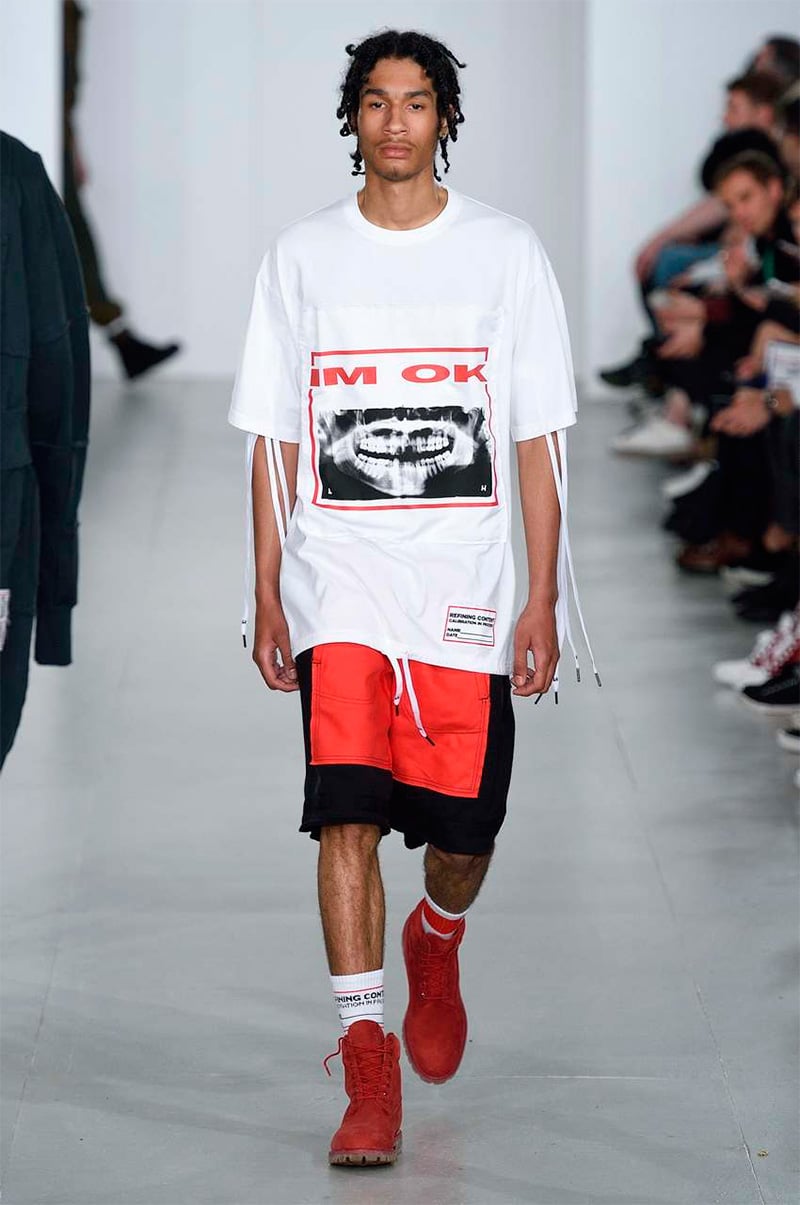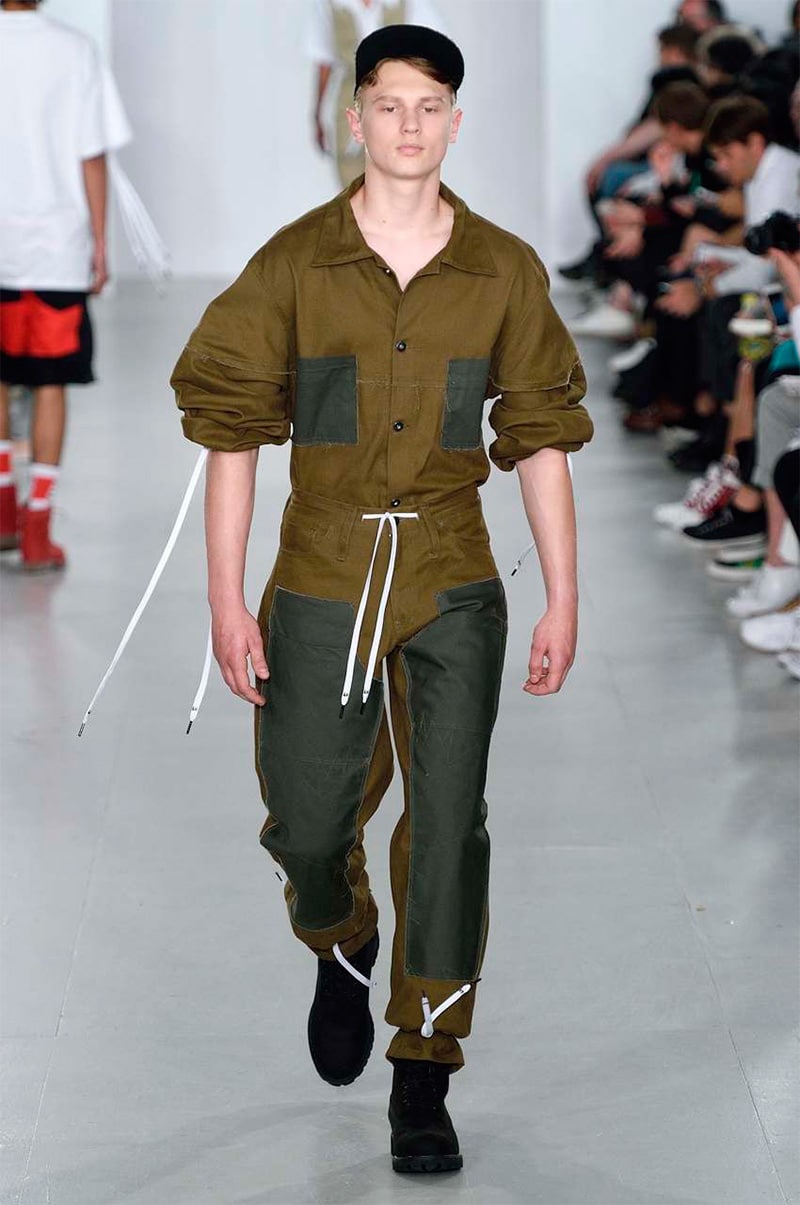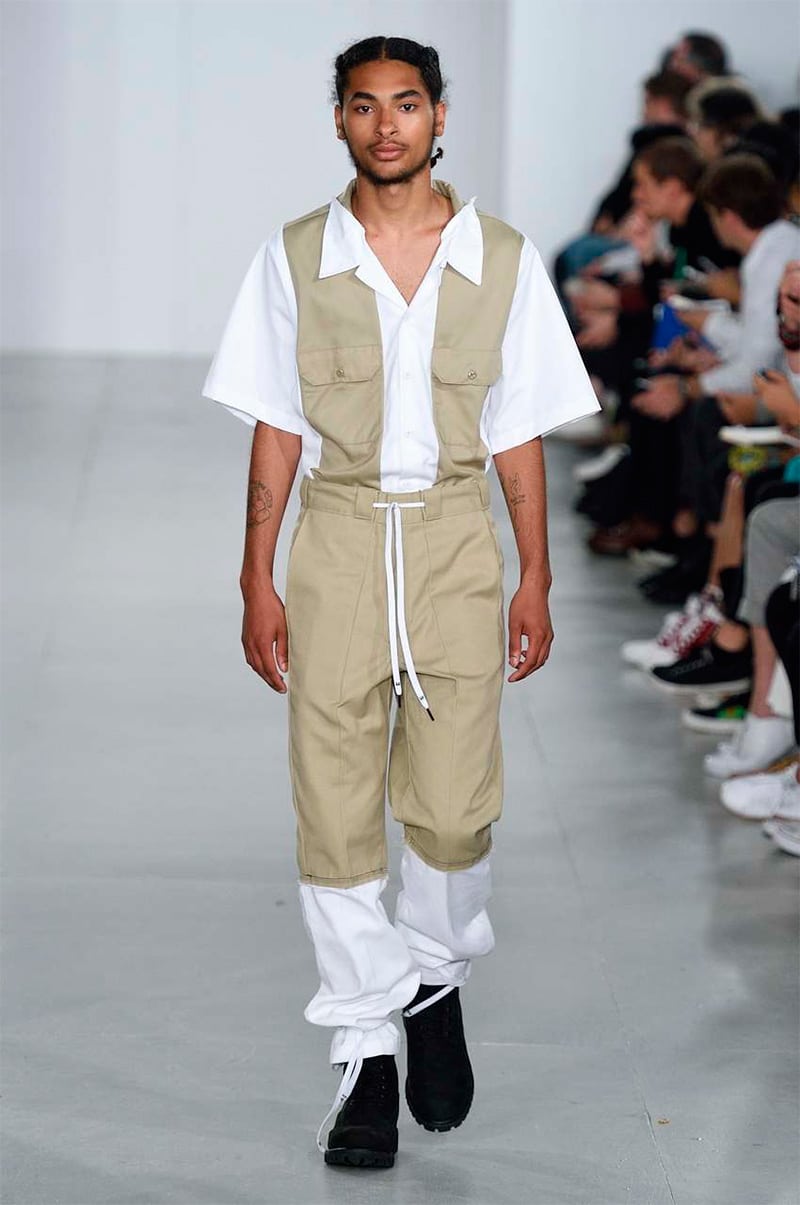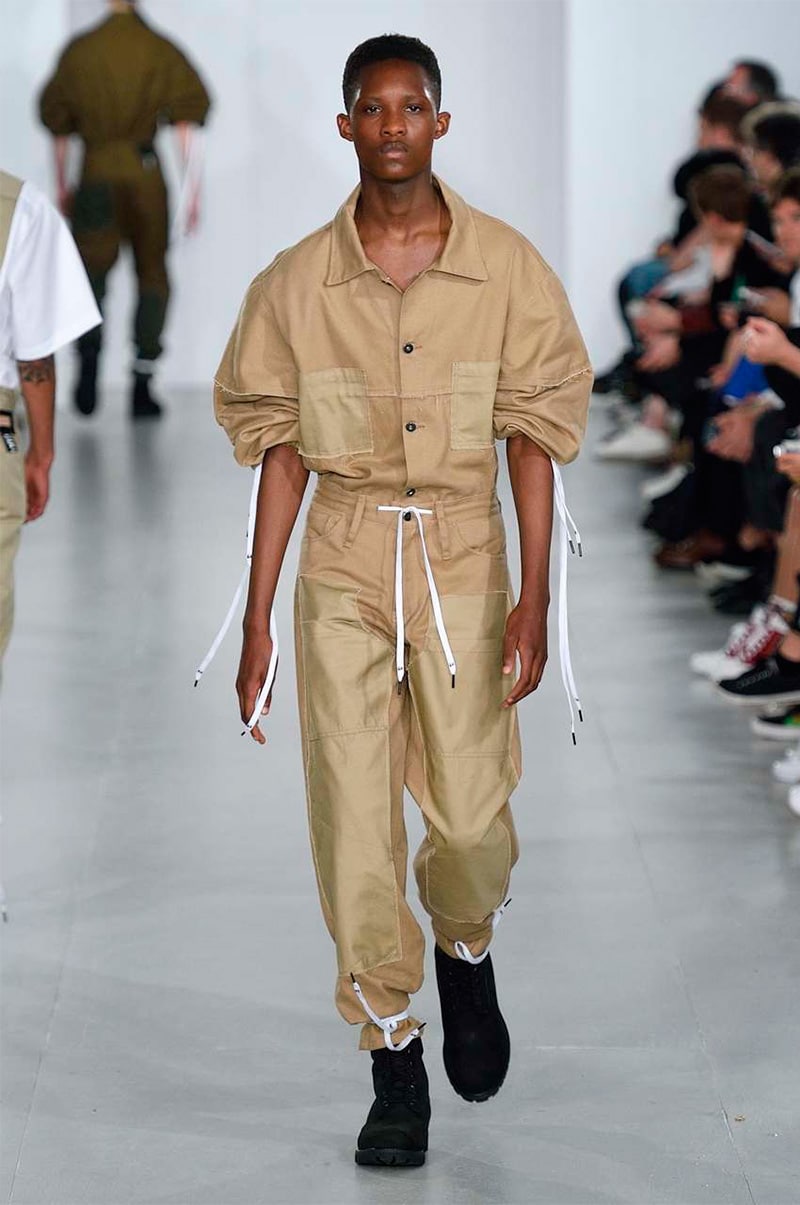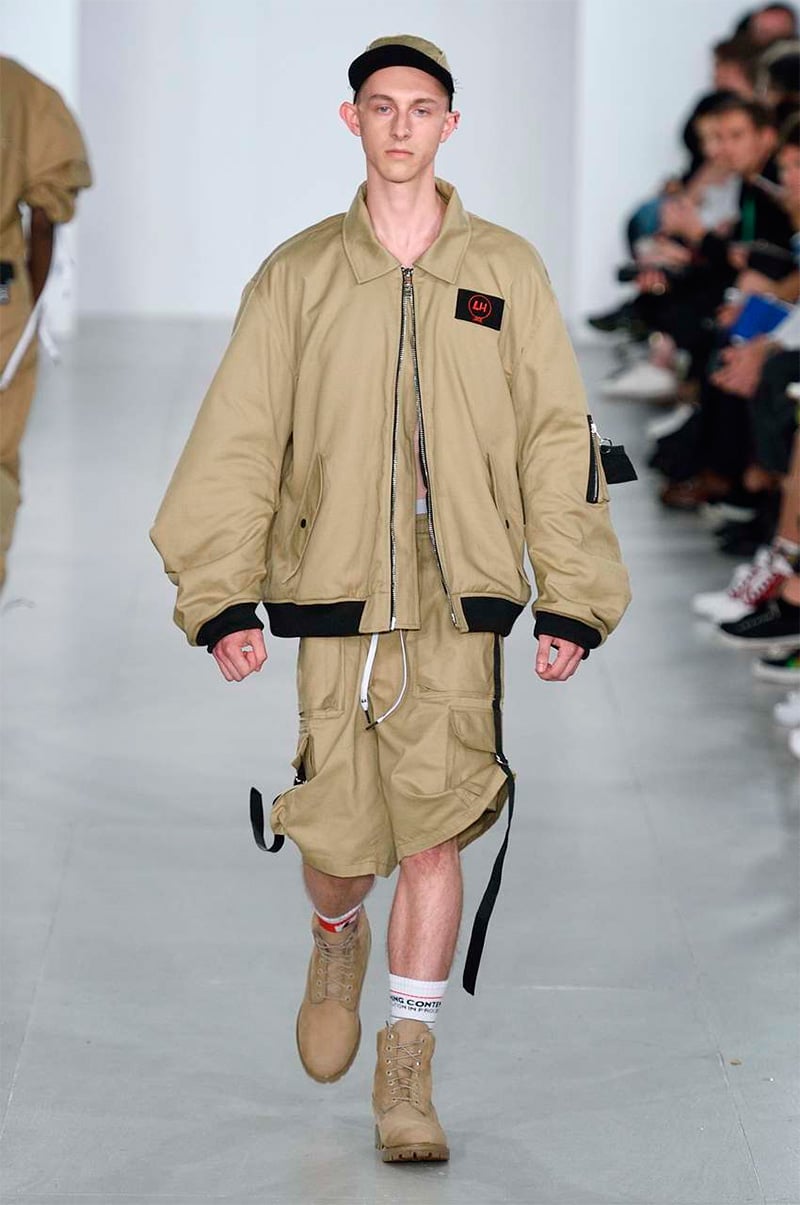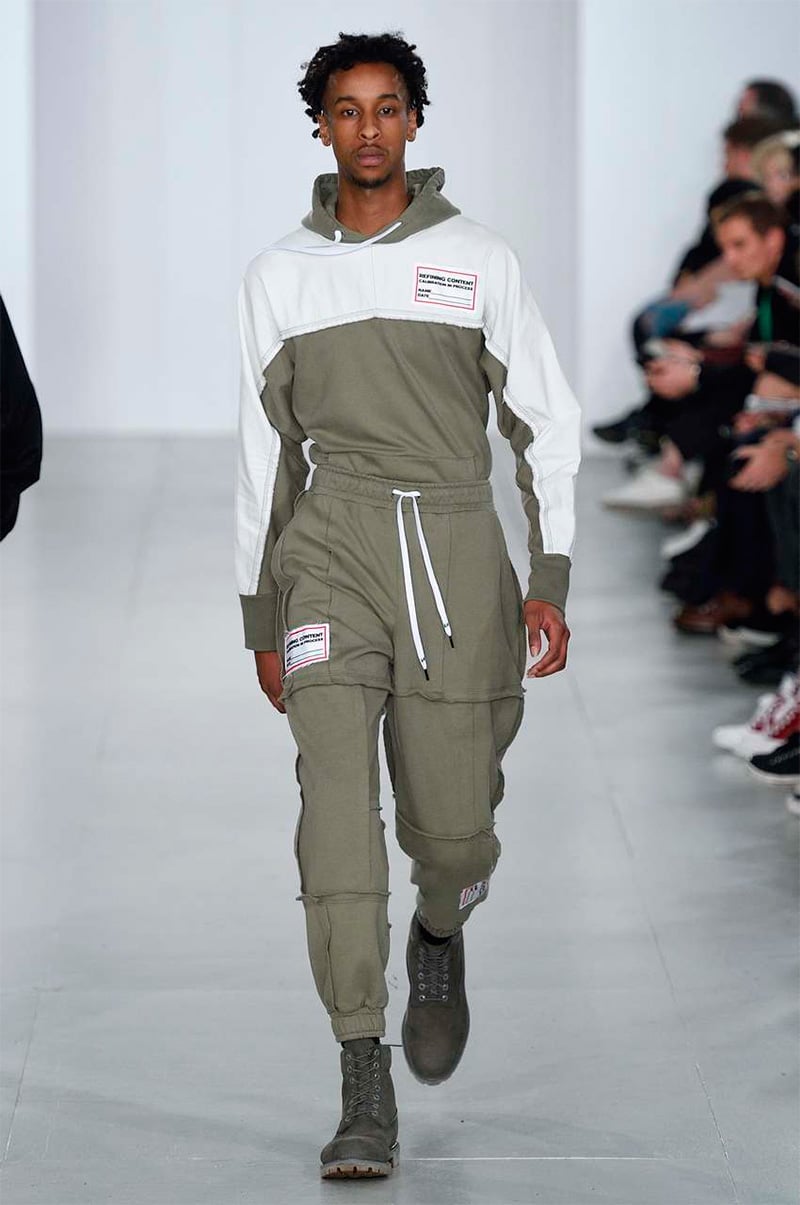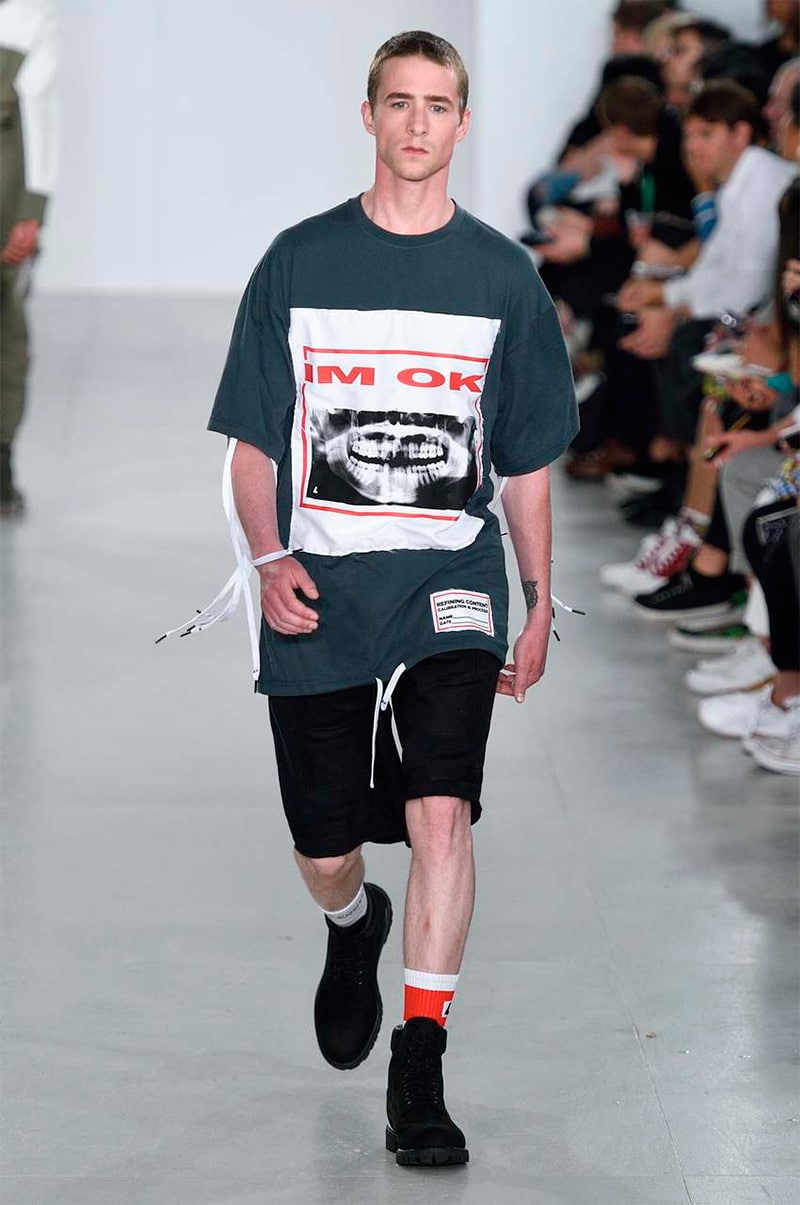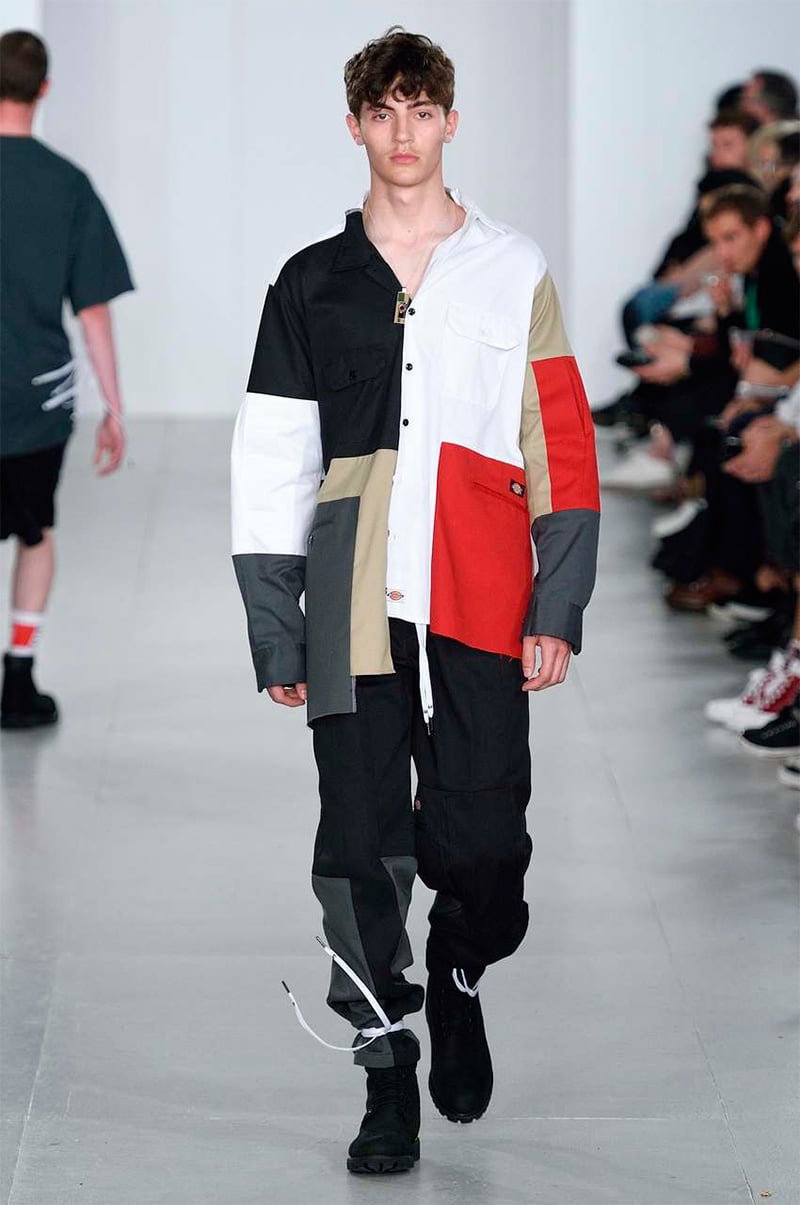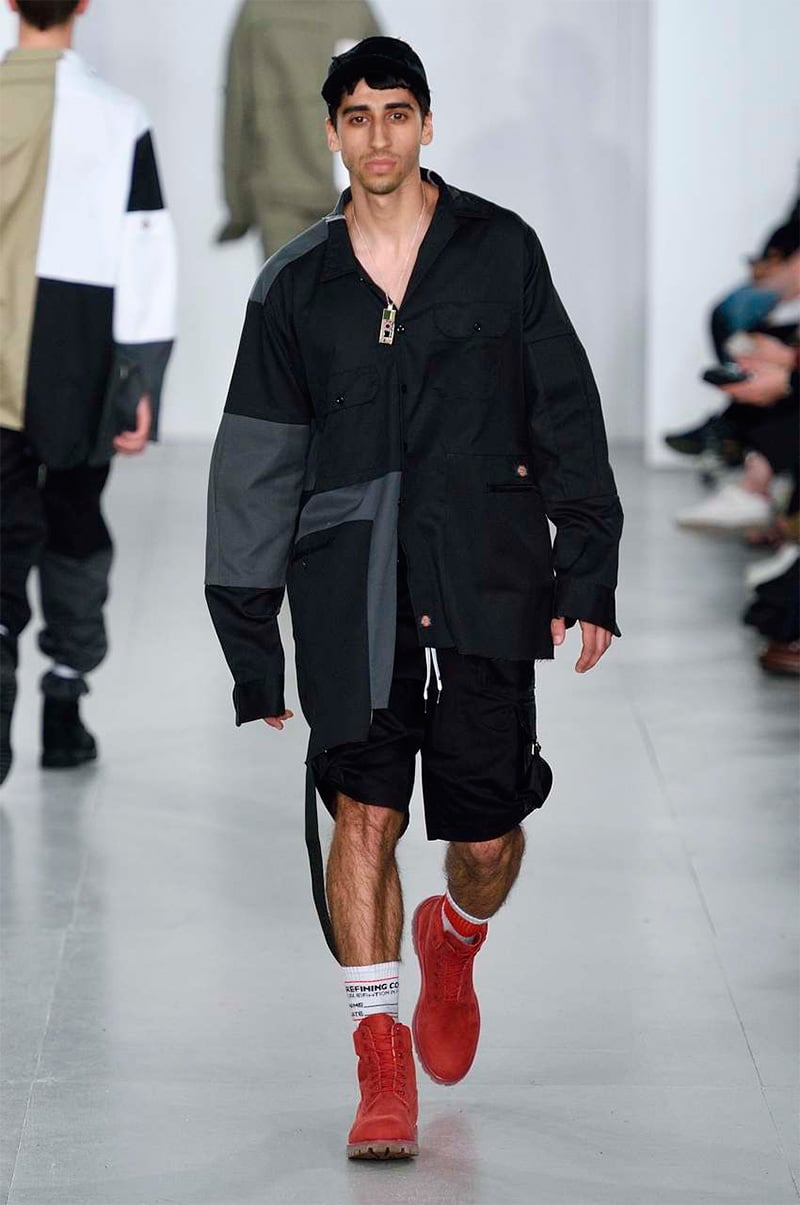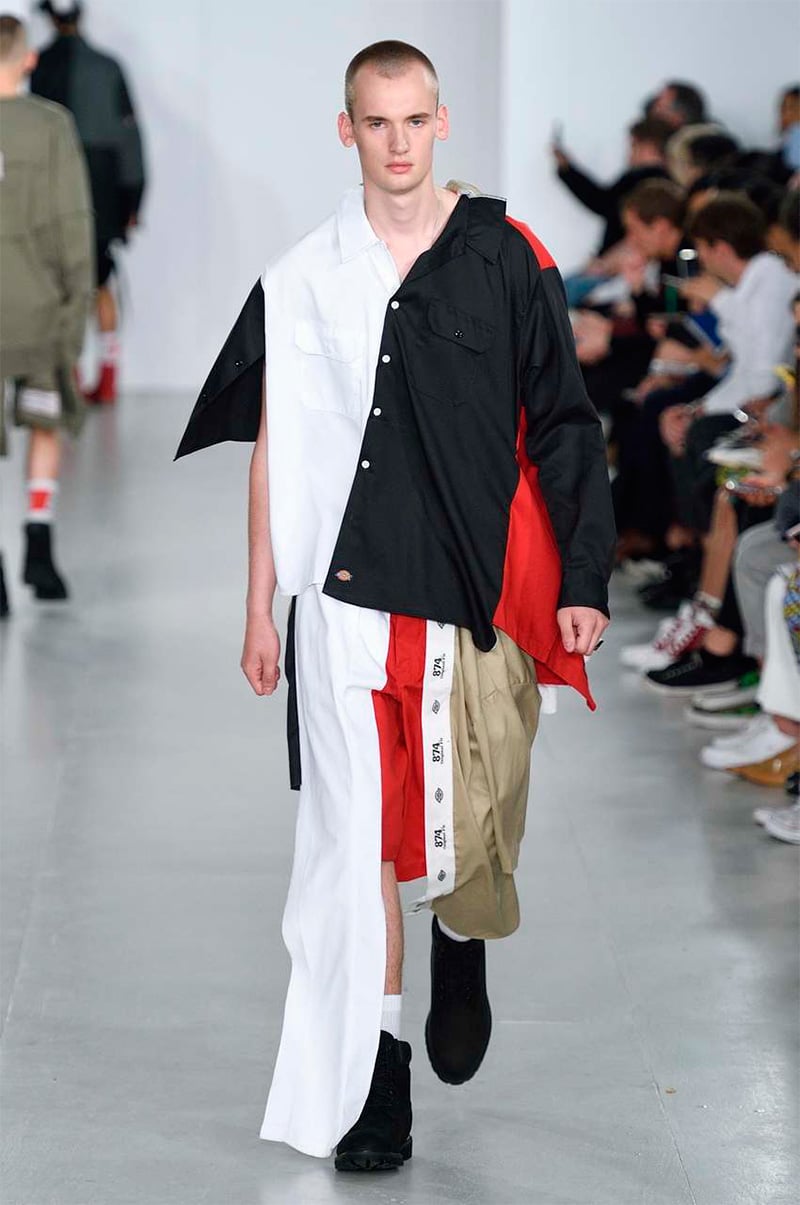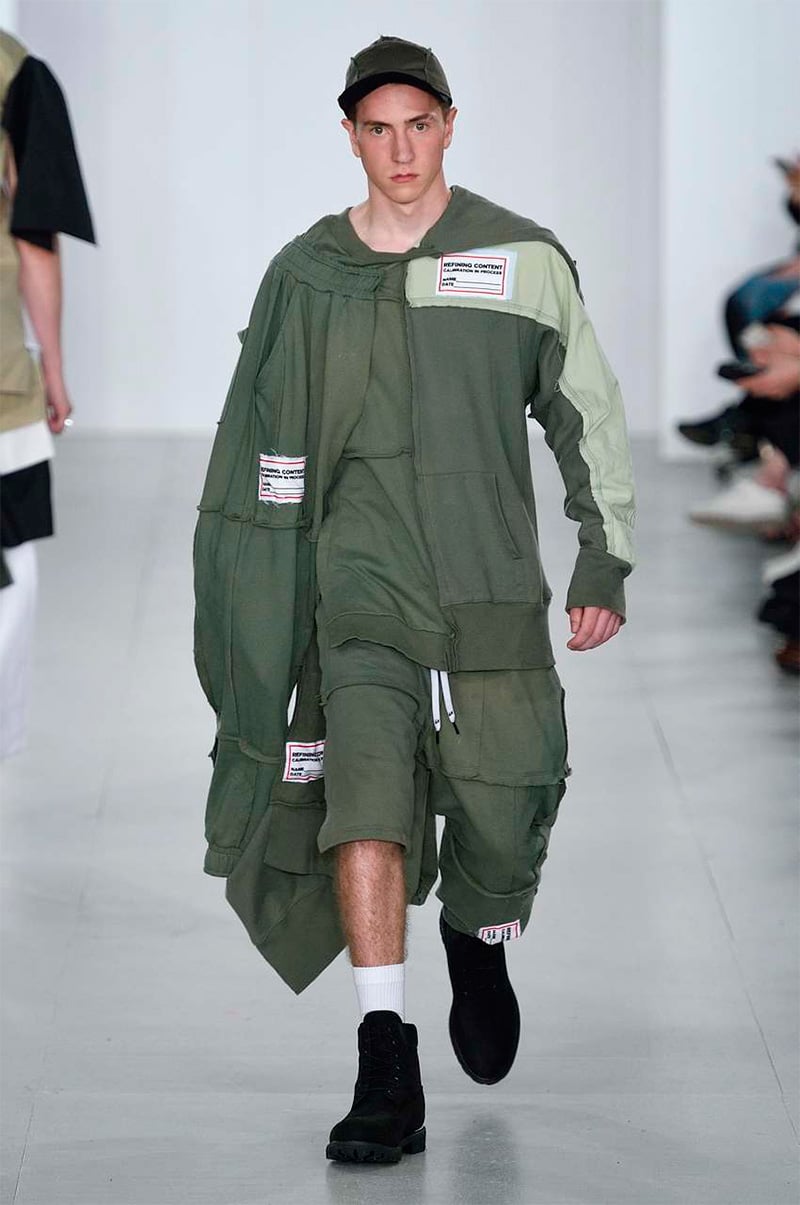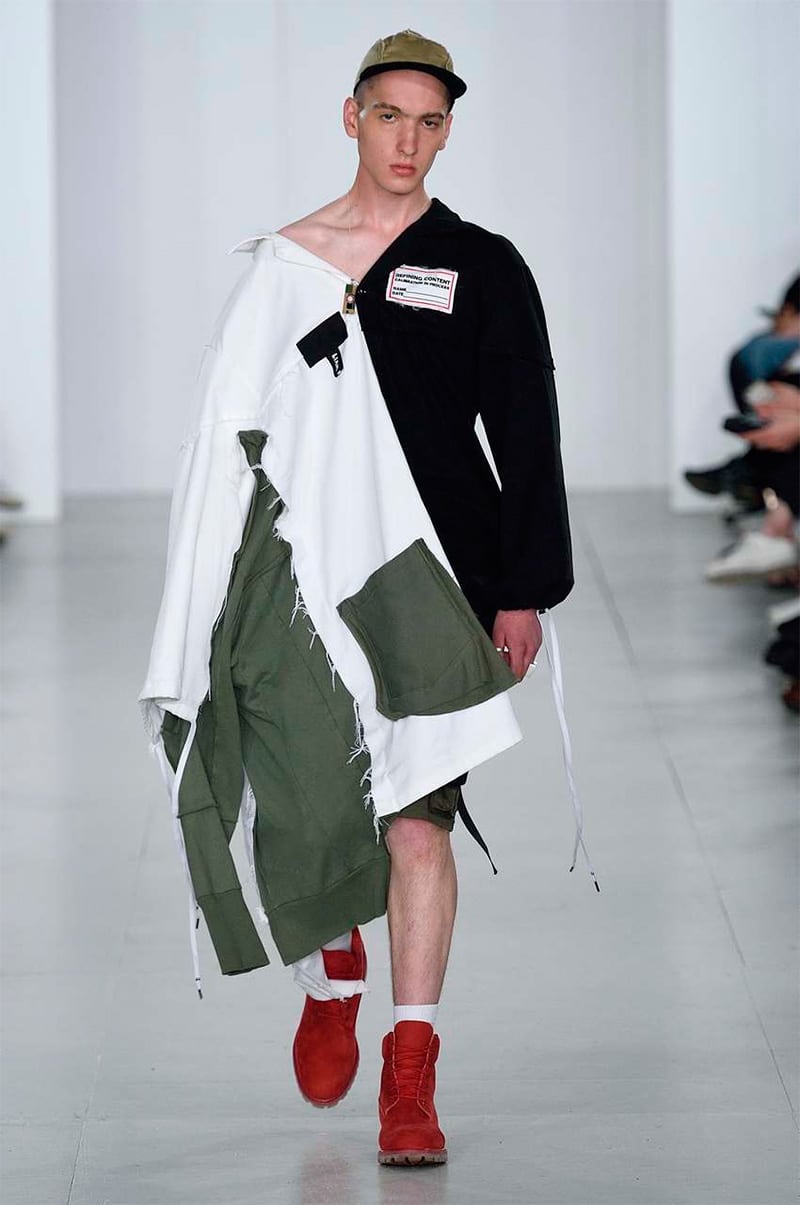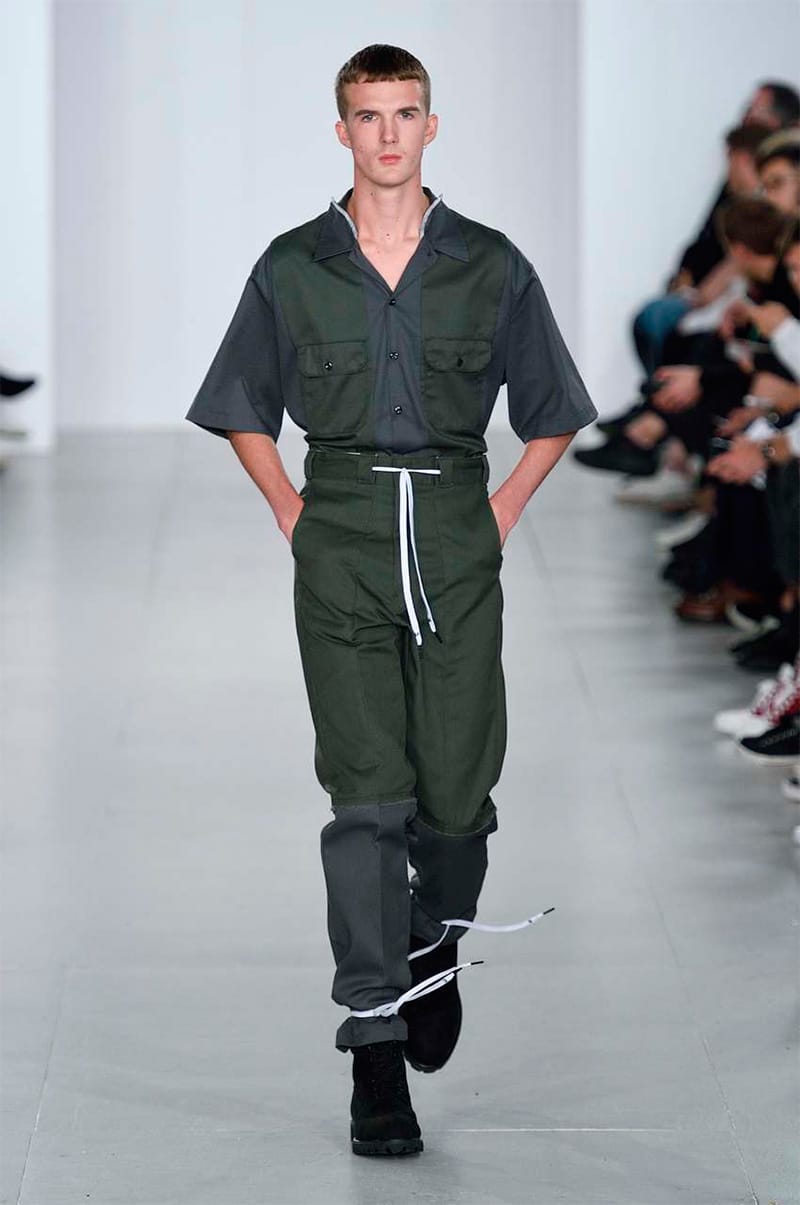 This season seemed to be one of reflection for Liam Hodges, who, three years into his label has looked to refine the identity of his house. Wanting to cut out all the noise of the industry, Spring/Summer was a presentation of seasonless styles, fit for an international consumer, devoid of pretence. Trends and novelty hashtags may get you the likes but it certainly won't create a loyal following. Therefore, this collection was simple in a sense, but more focused in craft.
"It's like Liam only made the workwear cos we had to work bare" wrote Hector Aponysus in conclusion of his poem provided at the show. Conscious of the grind and economic hardships facing the Hodges customer, the collection was heavily based around workwear and transitional styles. Aside from this season's graphics, X-Ray jaw prints and patches written with "I'M OK" and "CALIBRATION IN PROCESS", the key pieces were subdued and timeless.
Styled like classic boiler suits, hoodies and shirts were tucked into trouser waistlines, with extra-long shoelaces used as decorative ties. Trousers and shirts were patched together in separate patterns of khaki, white, black and red. The styles became progressively experimental and parachute in shape, mixing materials and proportions with a youthful energy.
Repeated this season was the use of street cast models that came in an array of sizes, reflecting the modern values of the brand. The look was tough but not intimidating, with silver chains poking beneath a collar, provided by Slim Barrett, and Timberland boots putting a very independent foot forward, by the models, and by Liam Hodges as well.