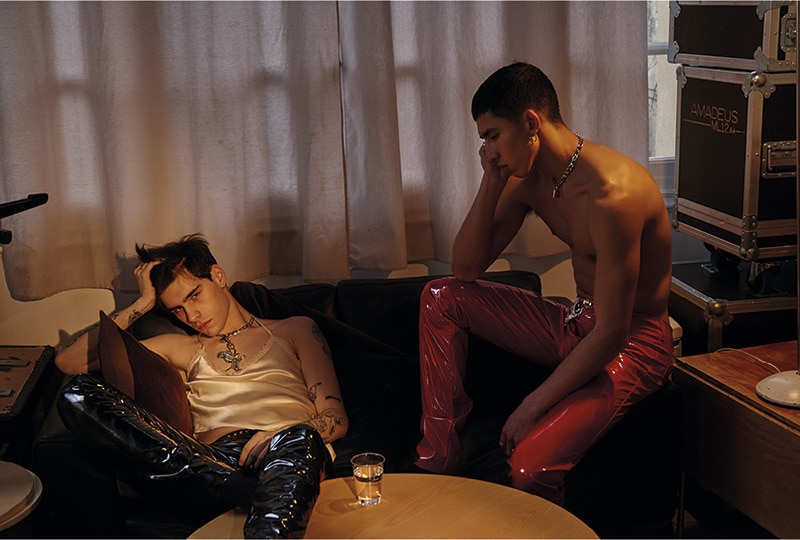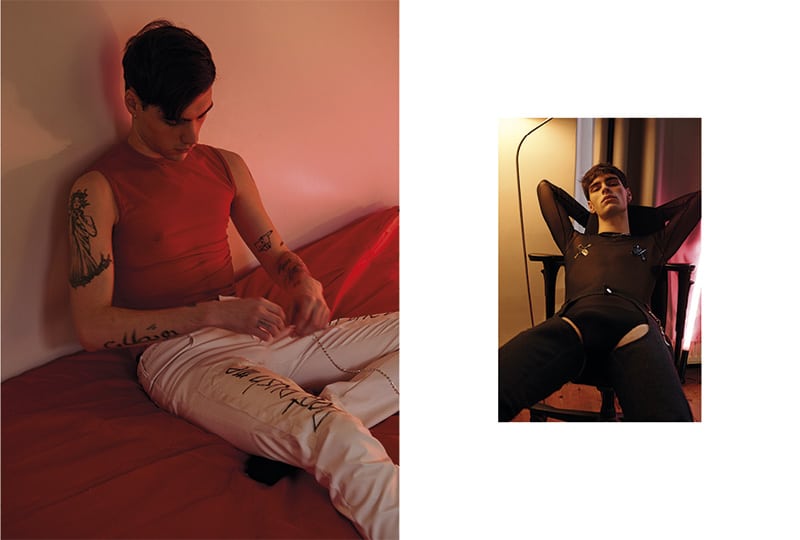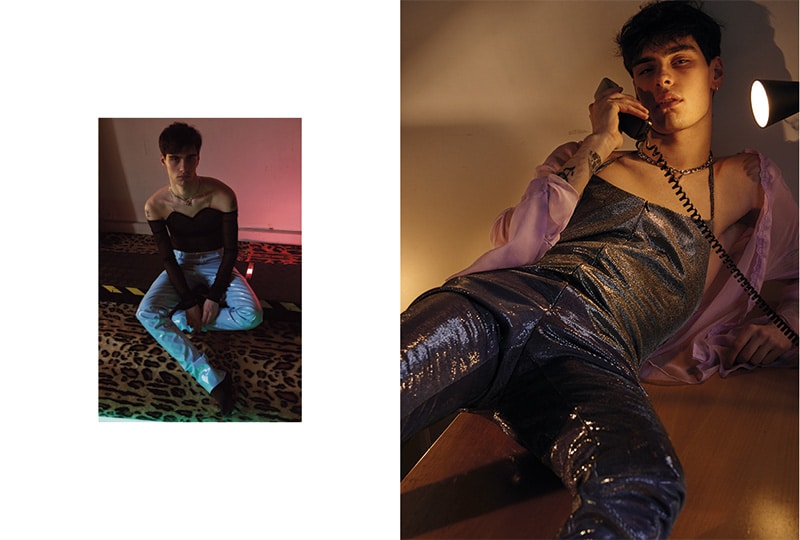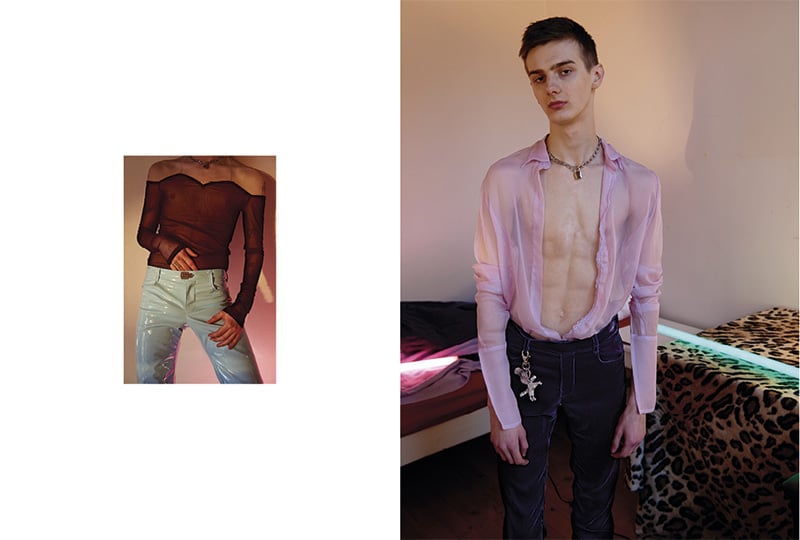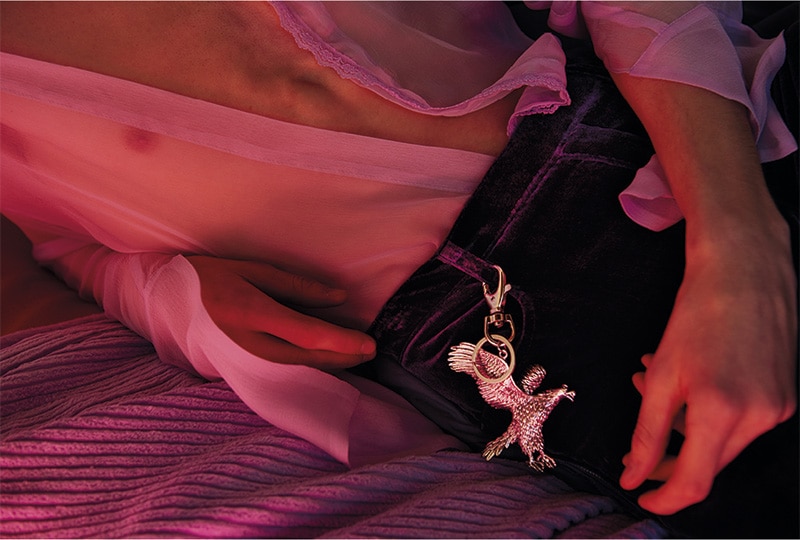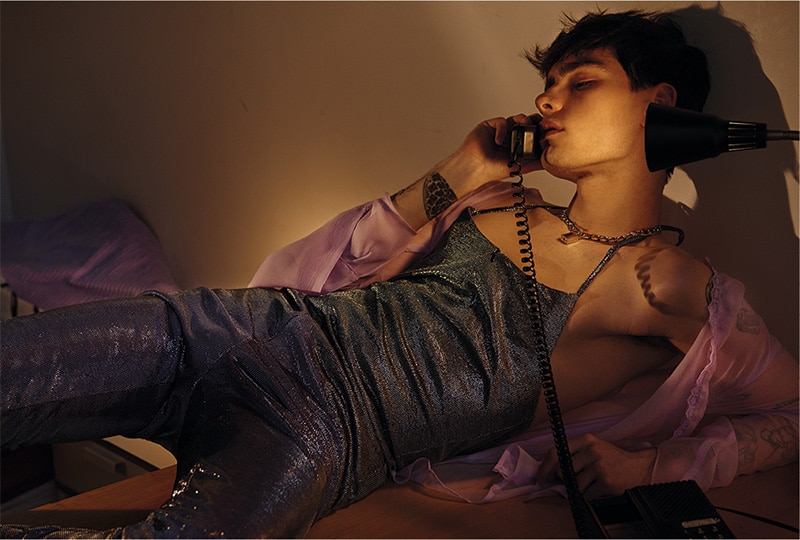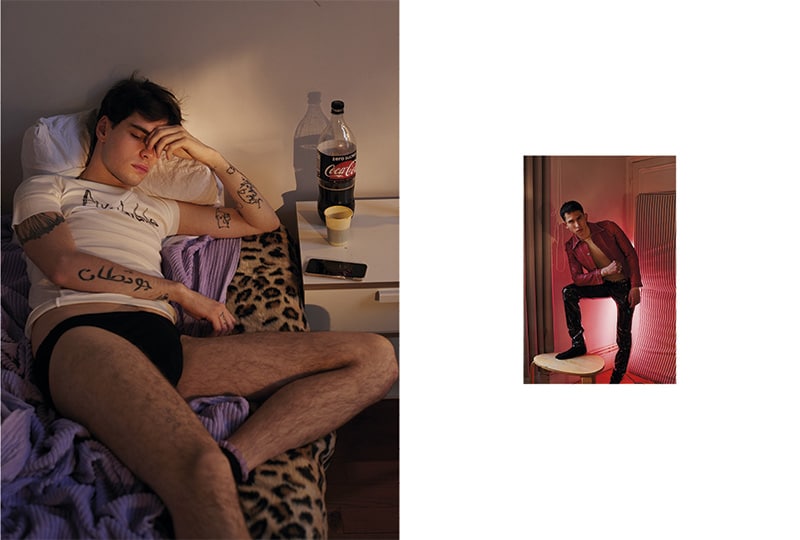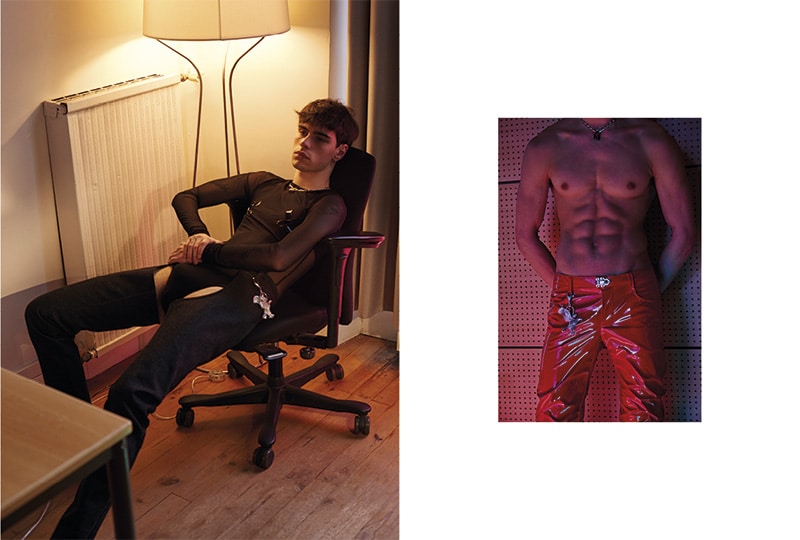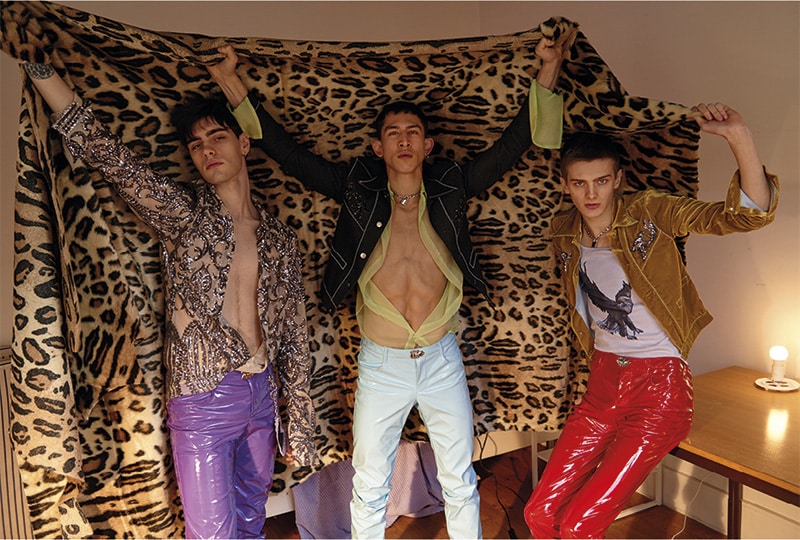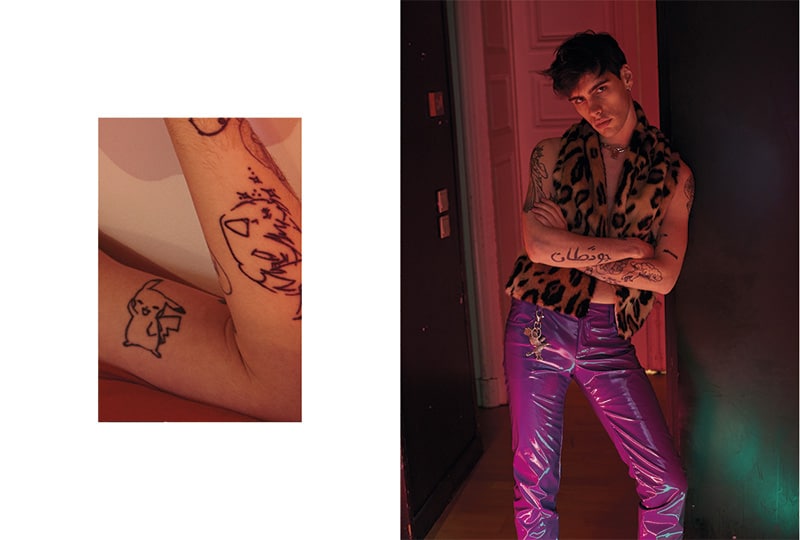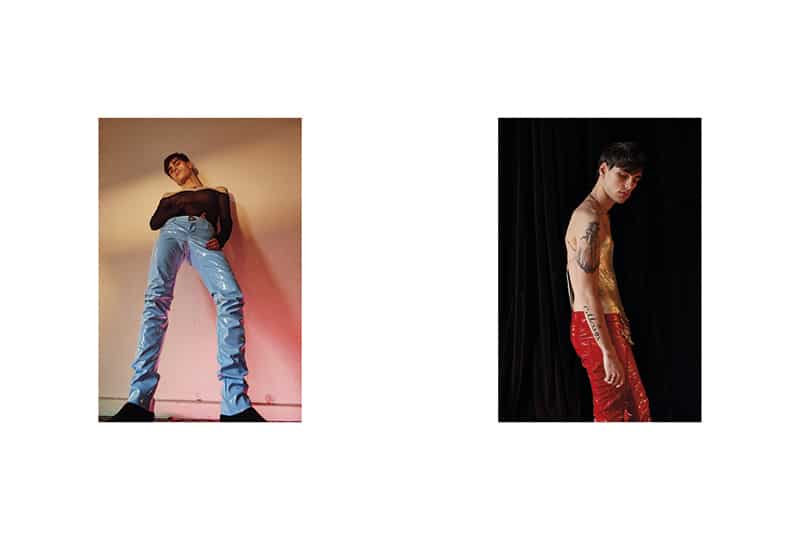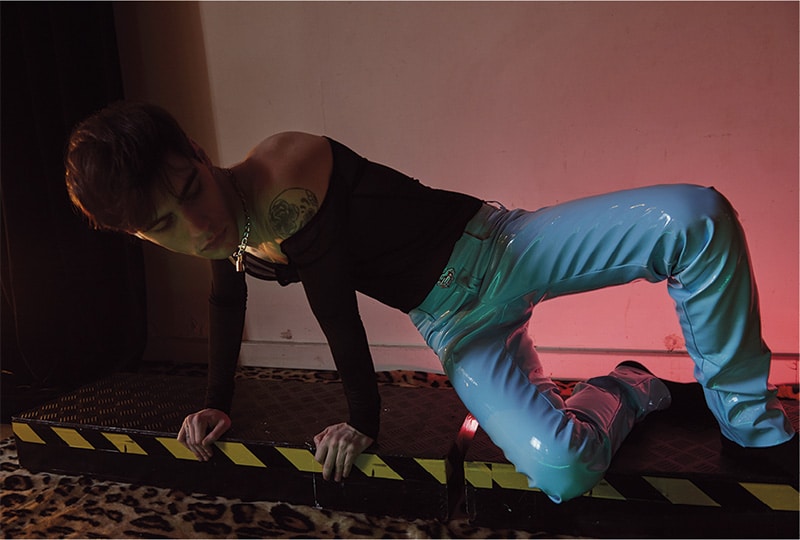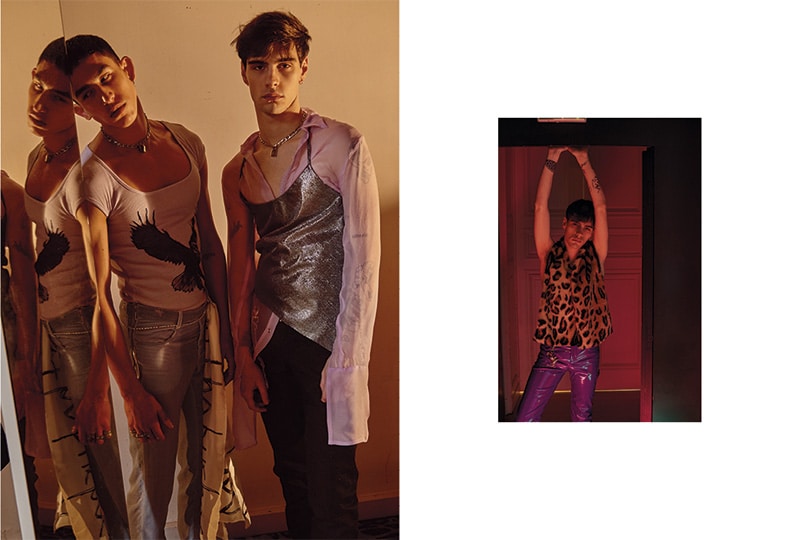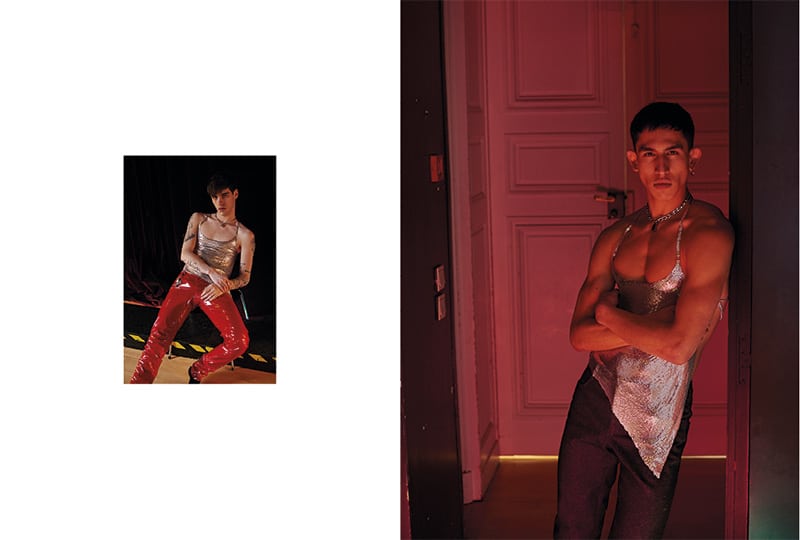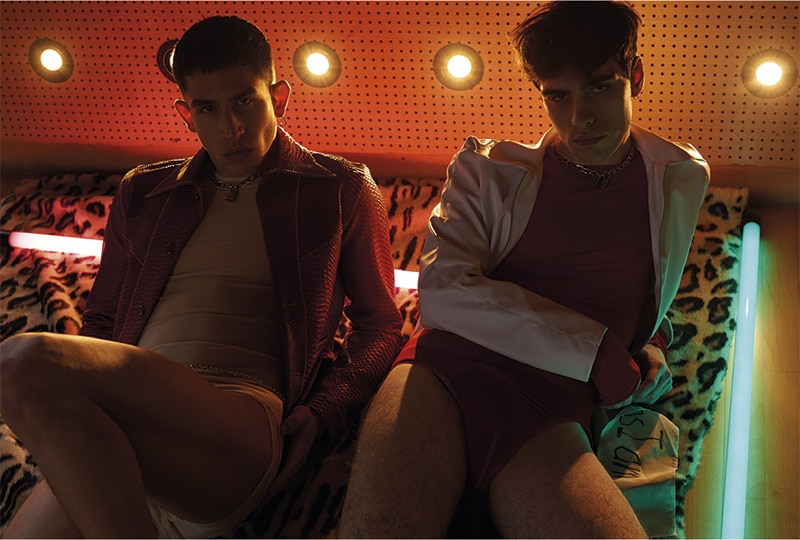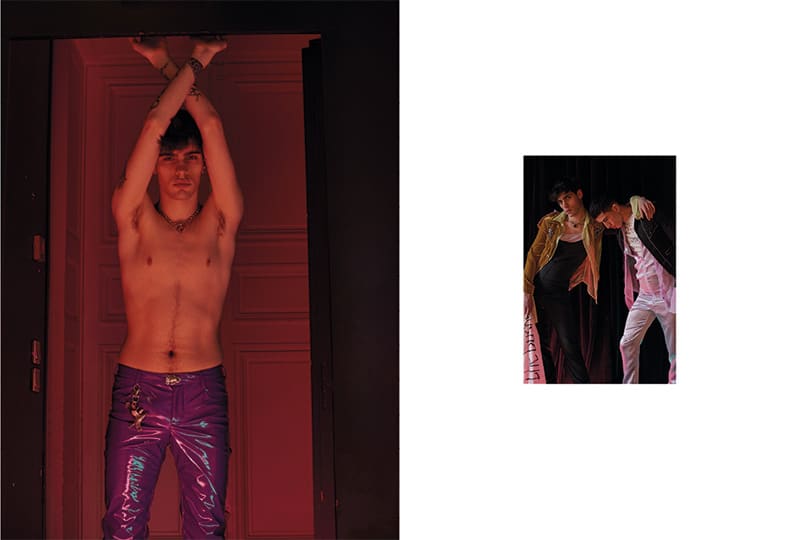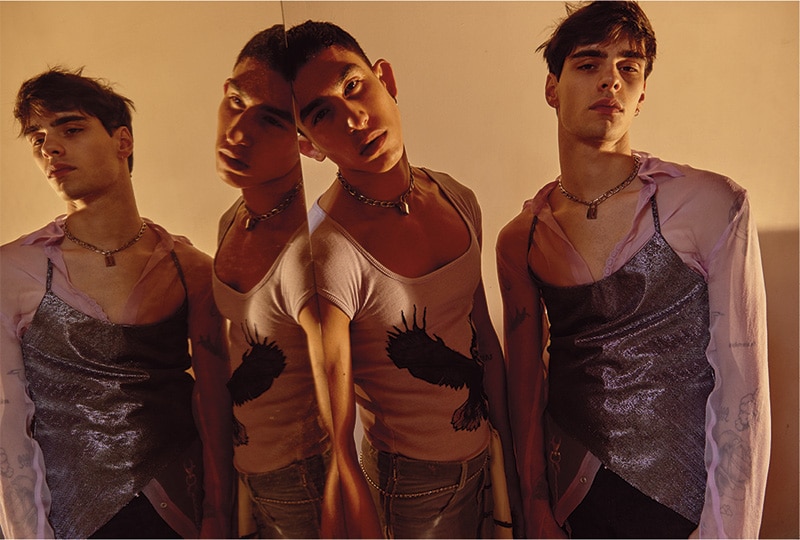 LAZOSCHMIDL unveiled its Fall/Winter 2017 lookbook, featuring Jonathan B, Jonathan E and Tennyson at M Management Paris shot by Jonas Bresnan.
Titled "Velvet & Cream", the collection was inspired by the red light district in Frankfurt, Washington Boulevard in Los Angeles, installation art by Keith Sonnier and Bruce Nauman.
It's all about "Neon signs, broken hearts and the search for fast and eternal love. Male prostitutes eating liquorice and vanilla ice cream of each other's bodies topped with artificially flavoured raspberry sauce".