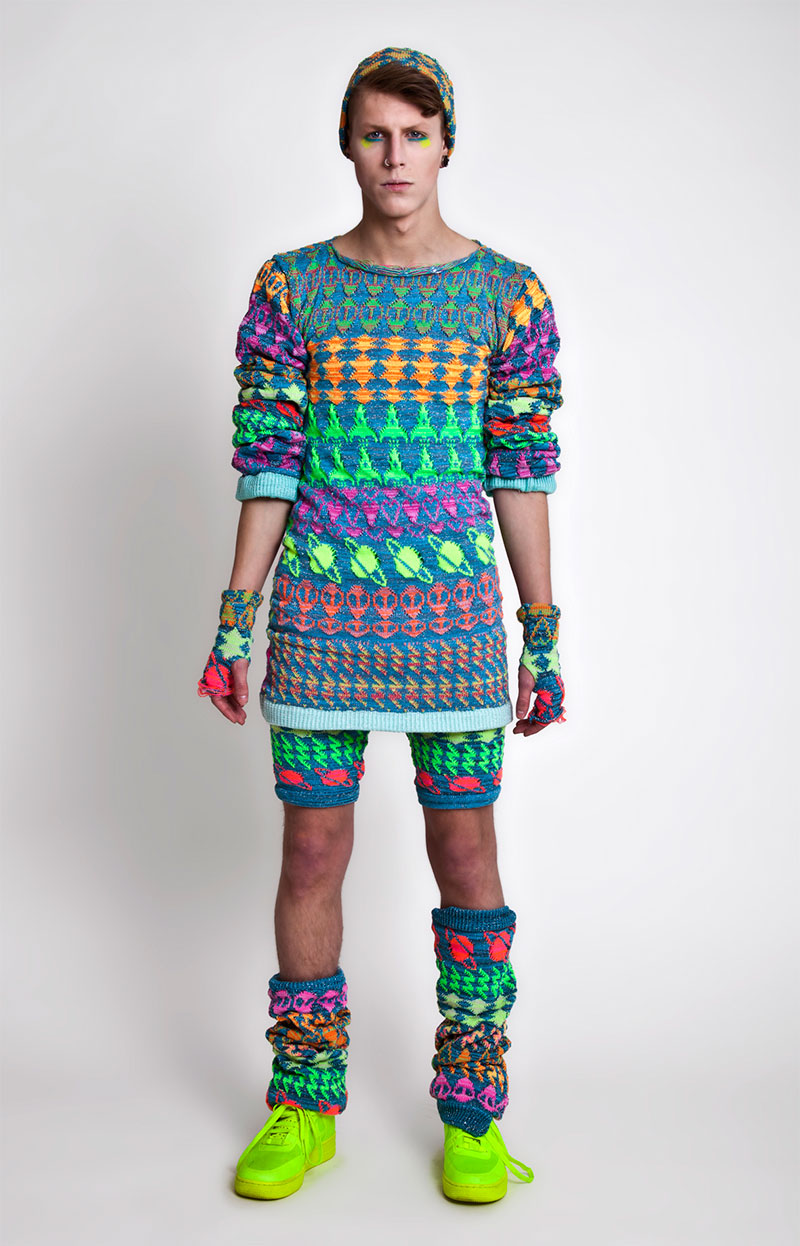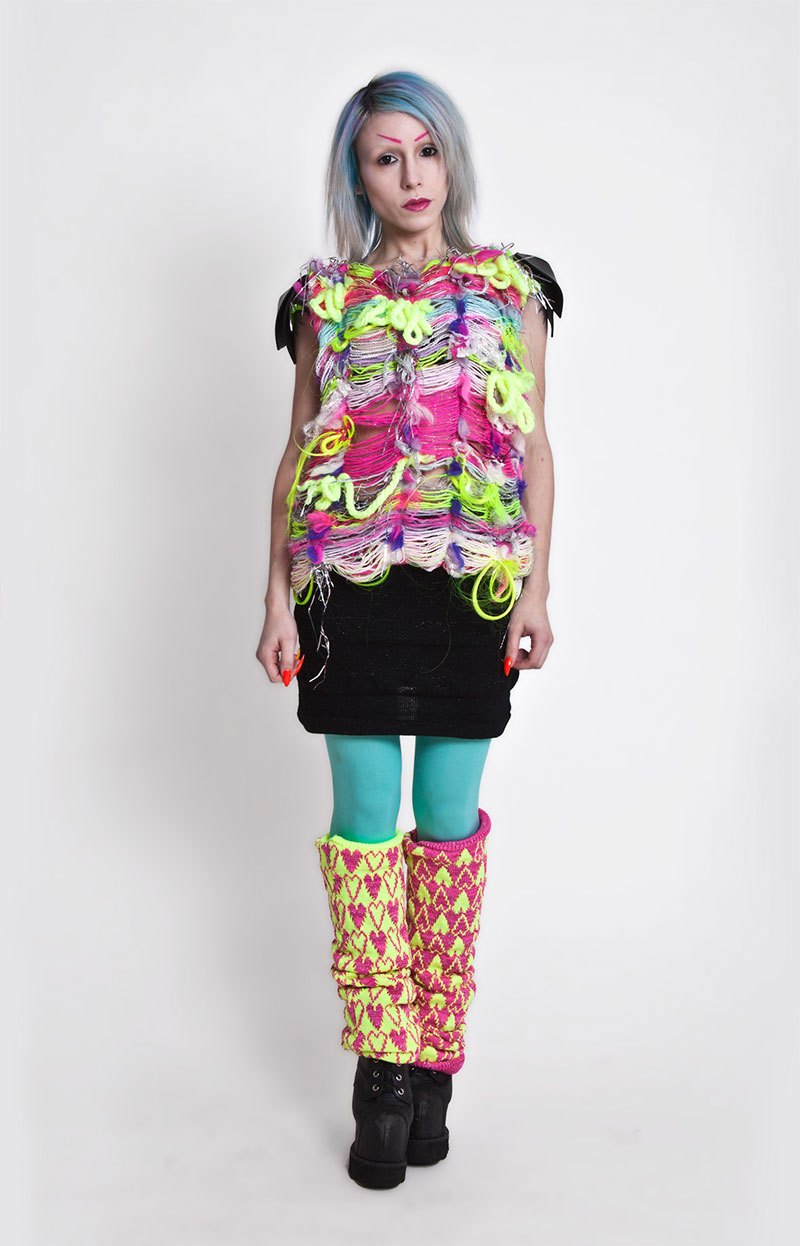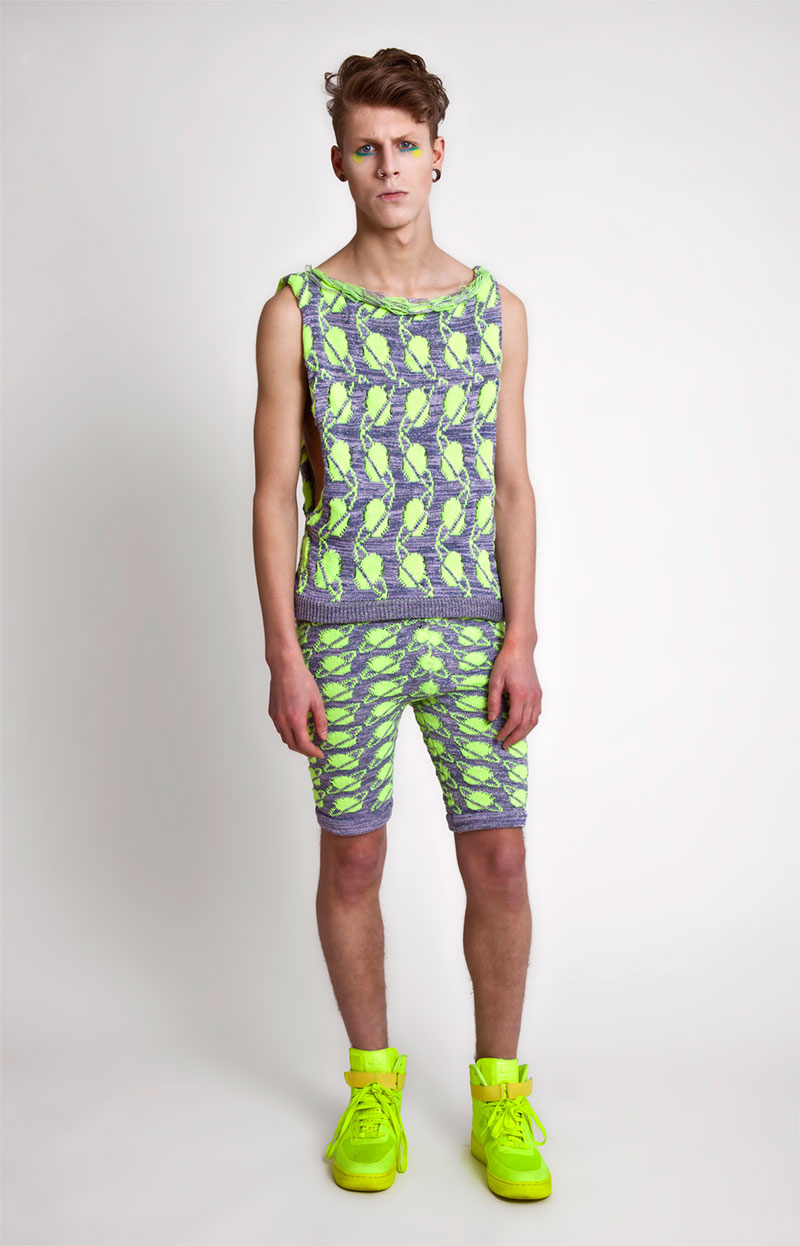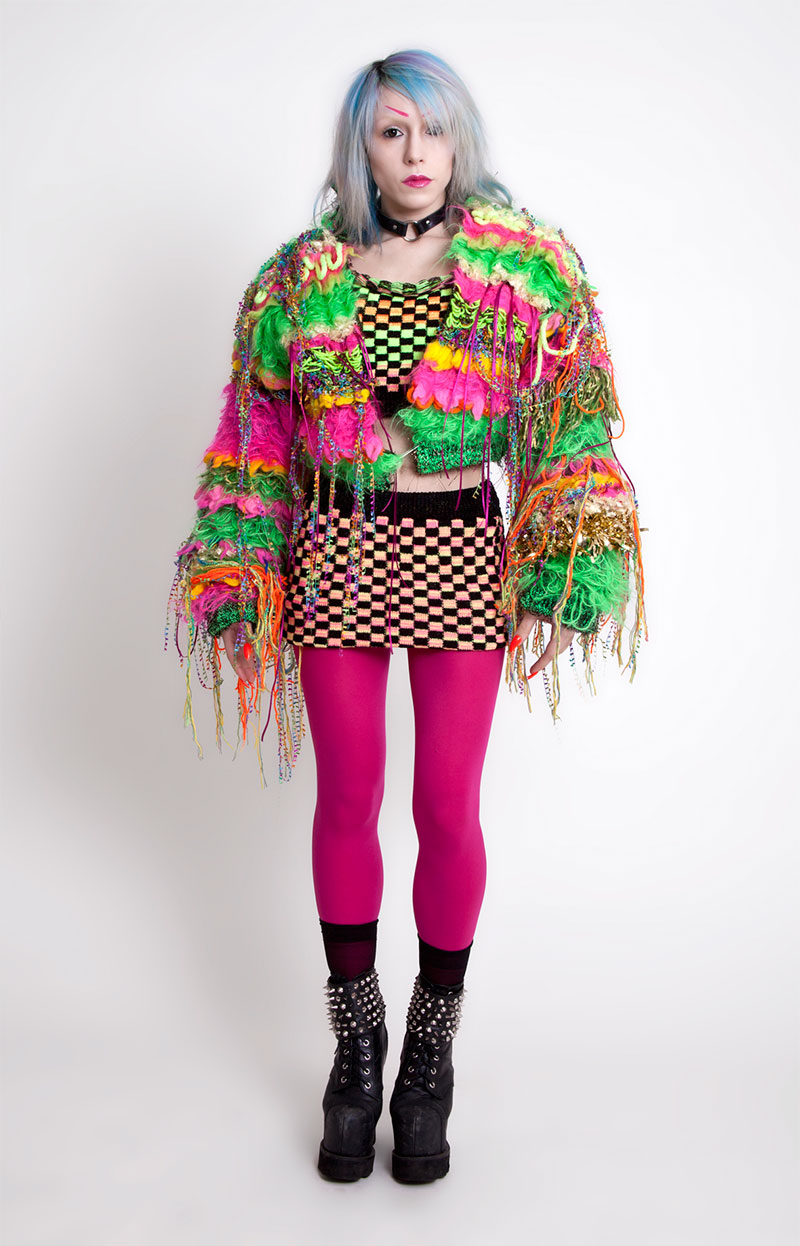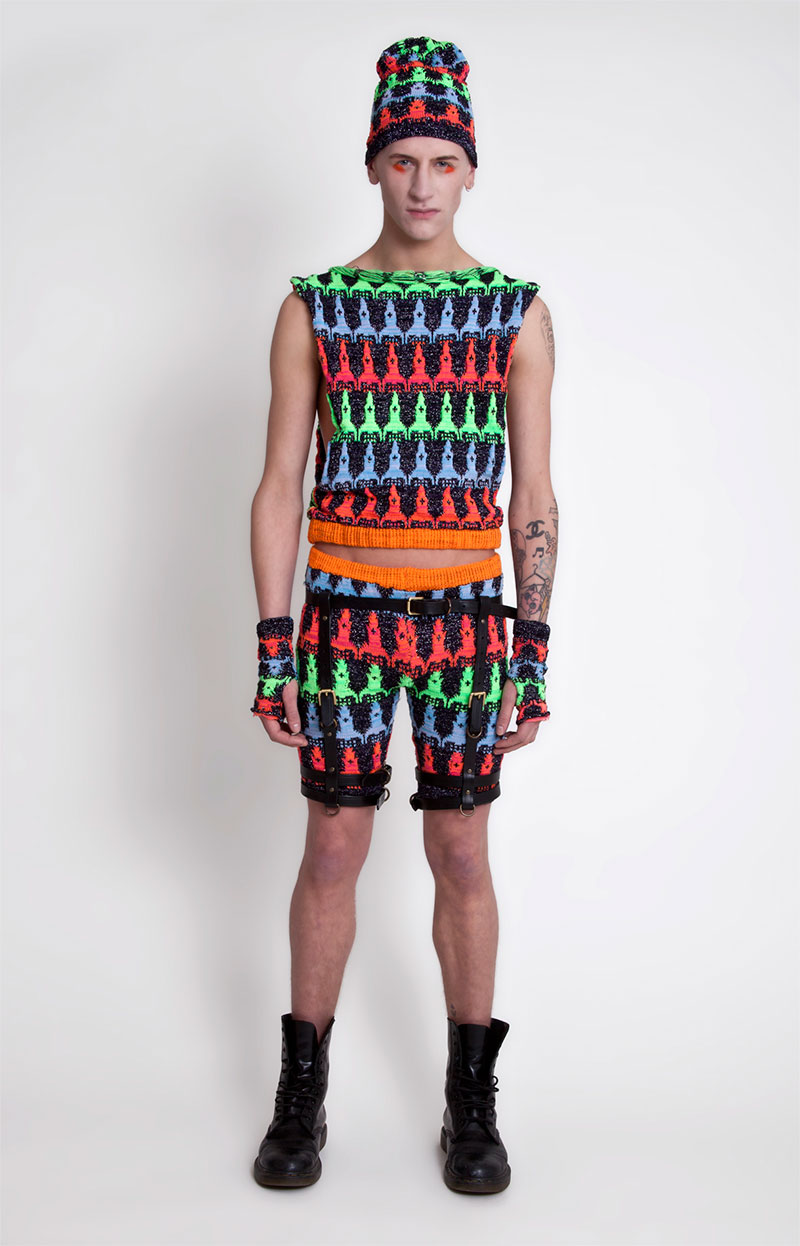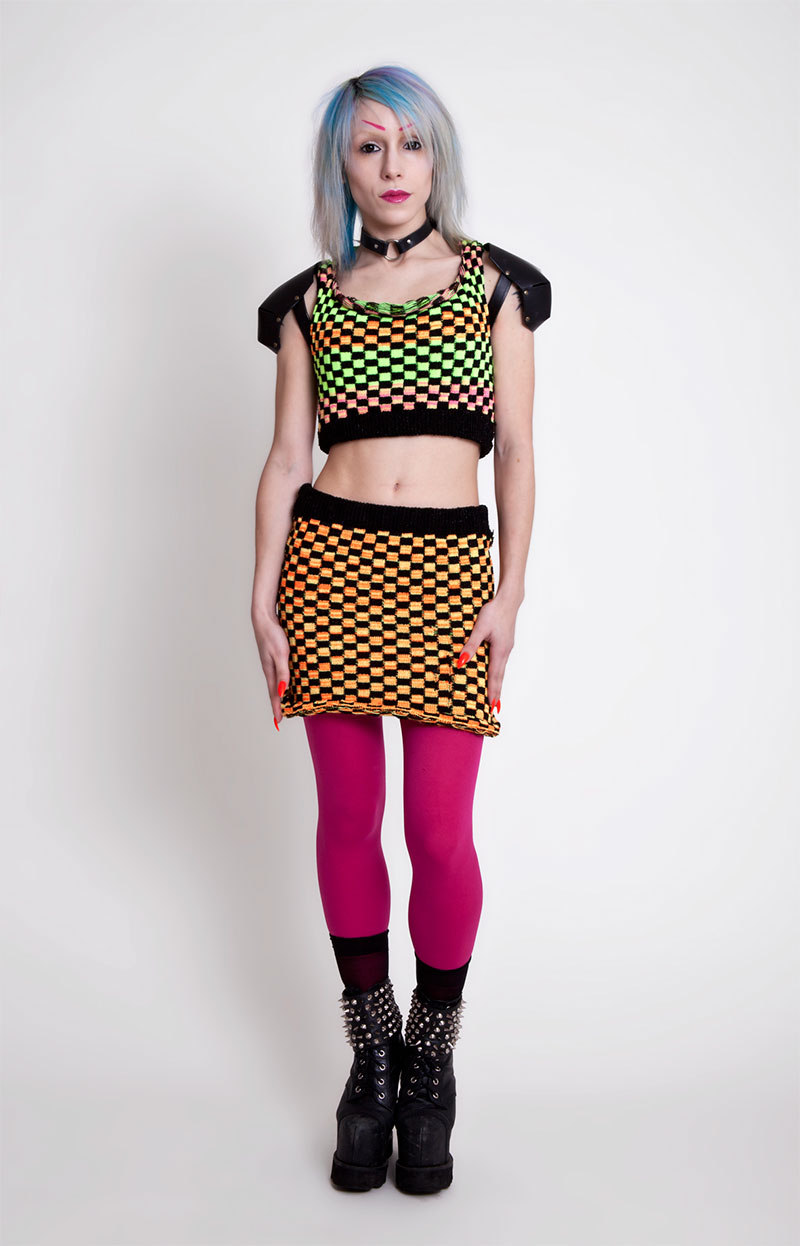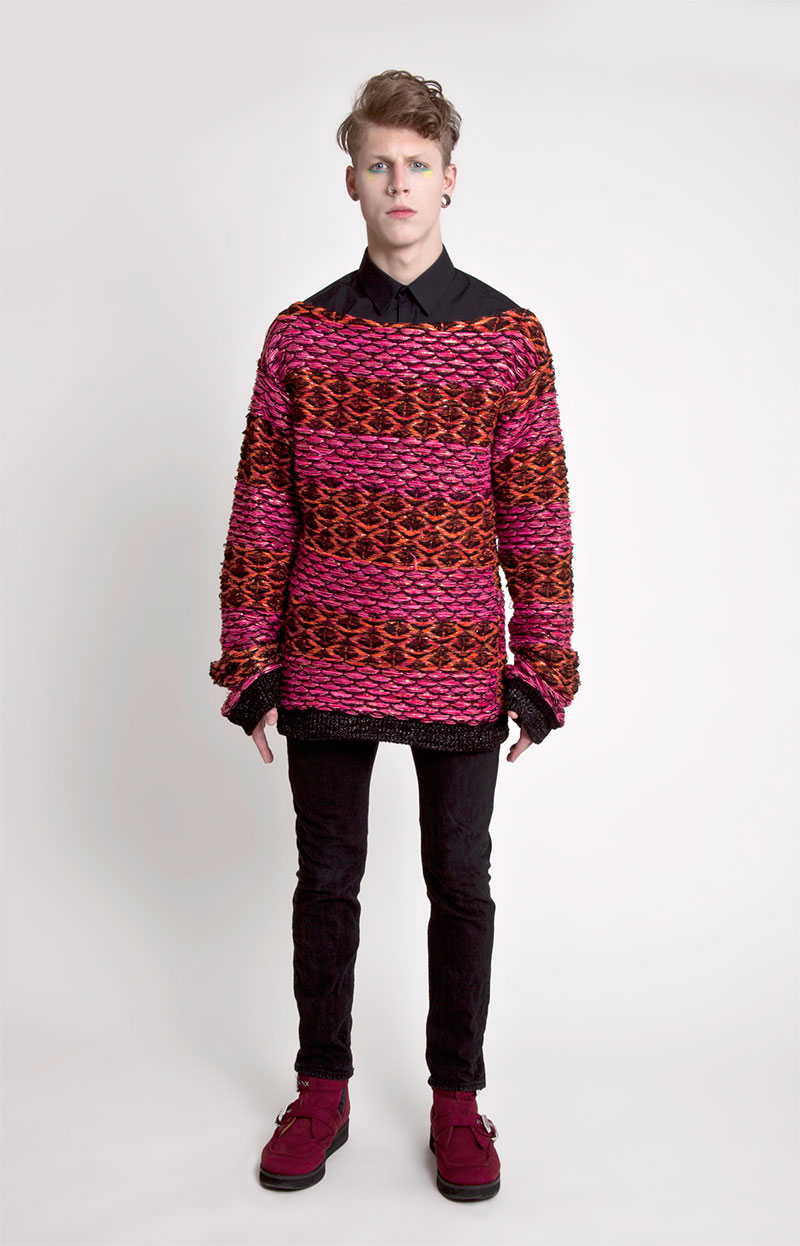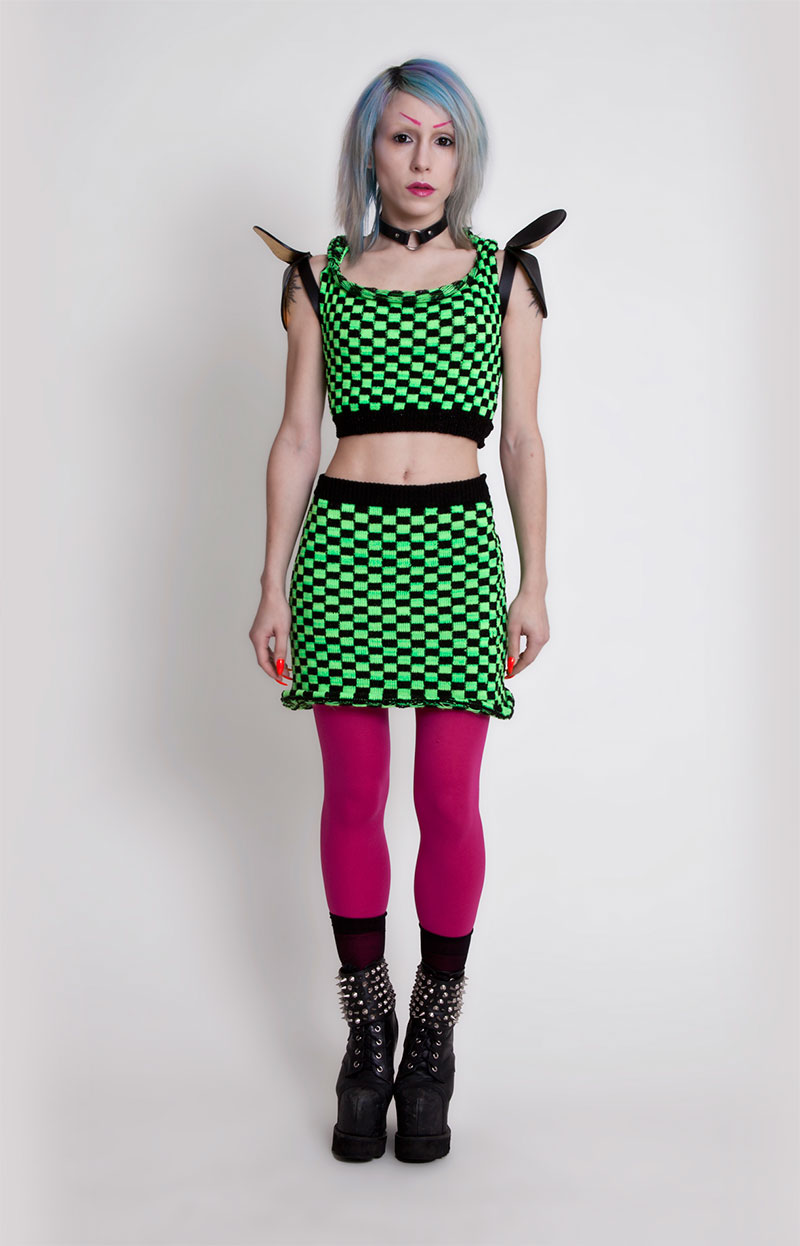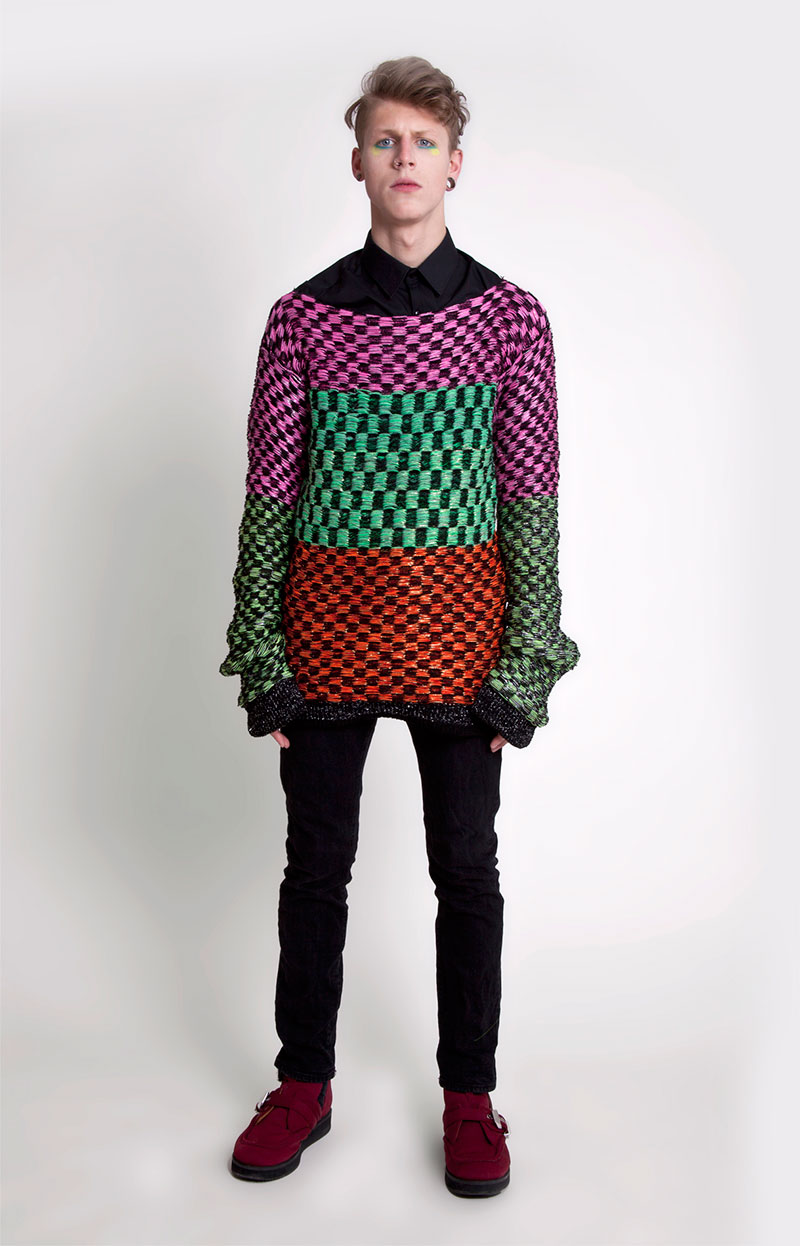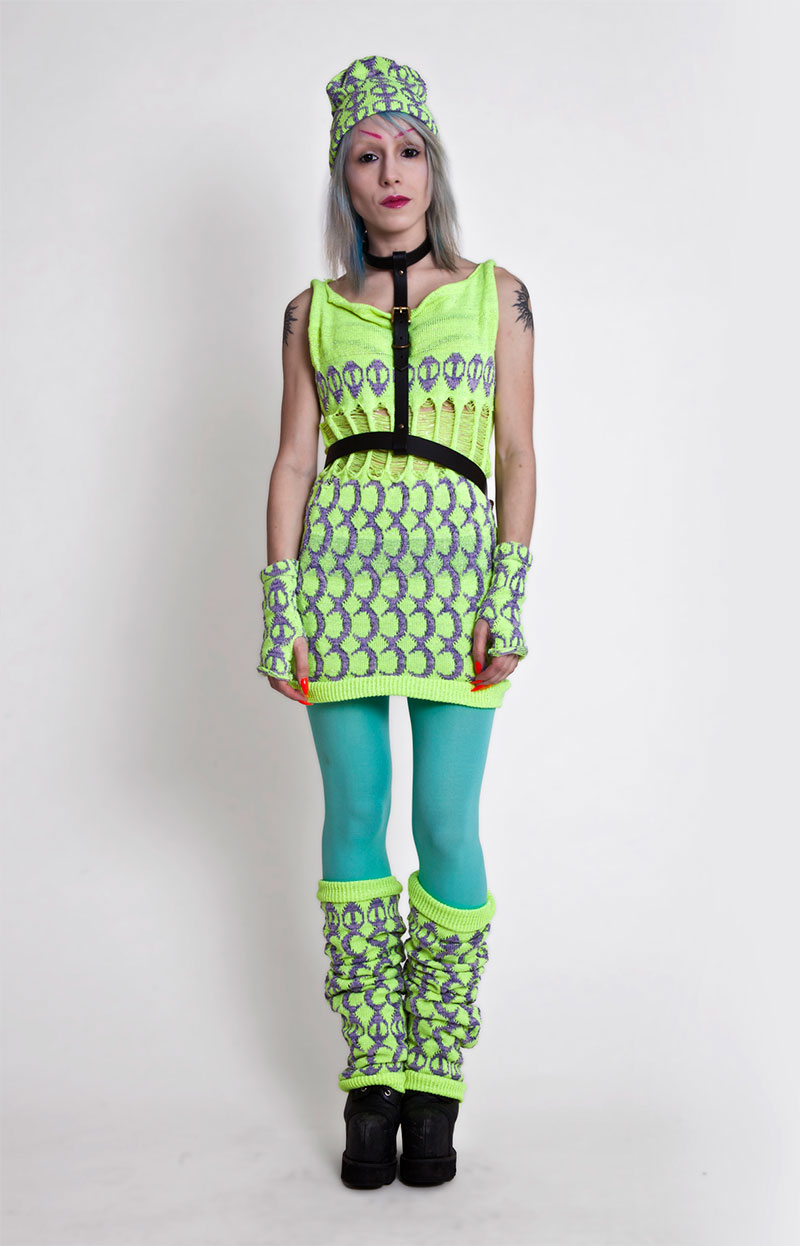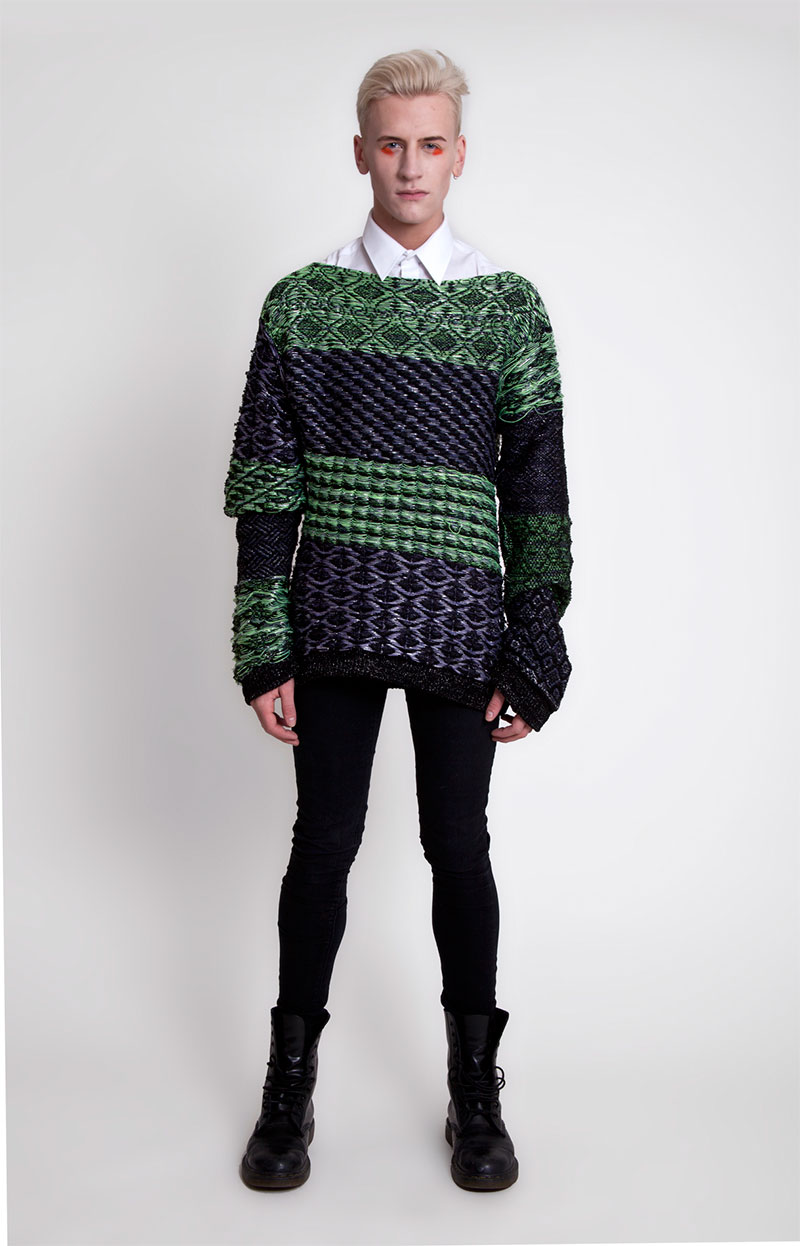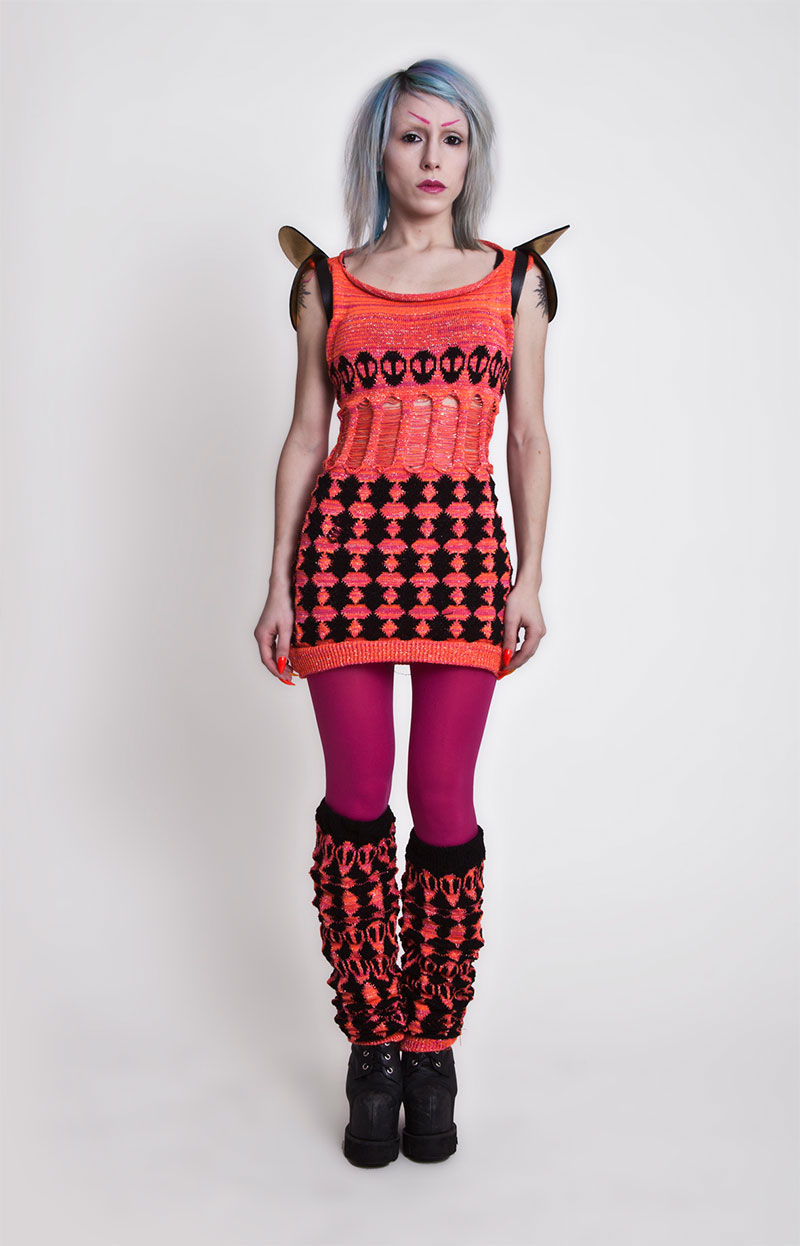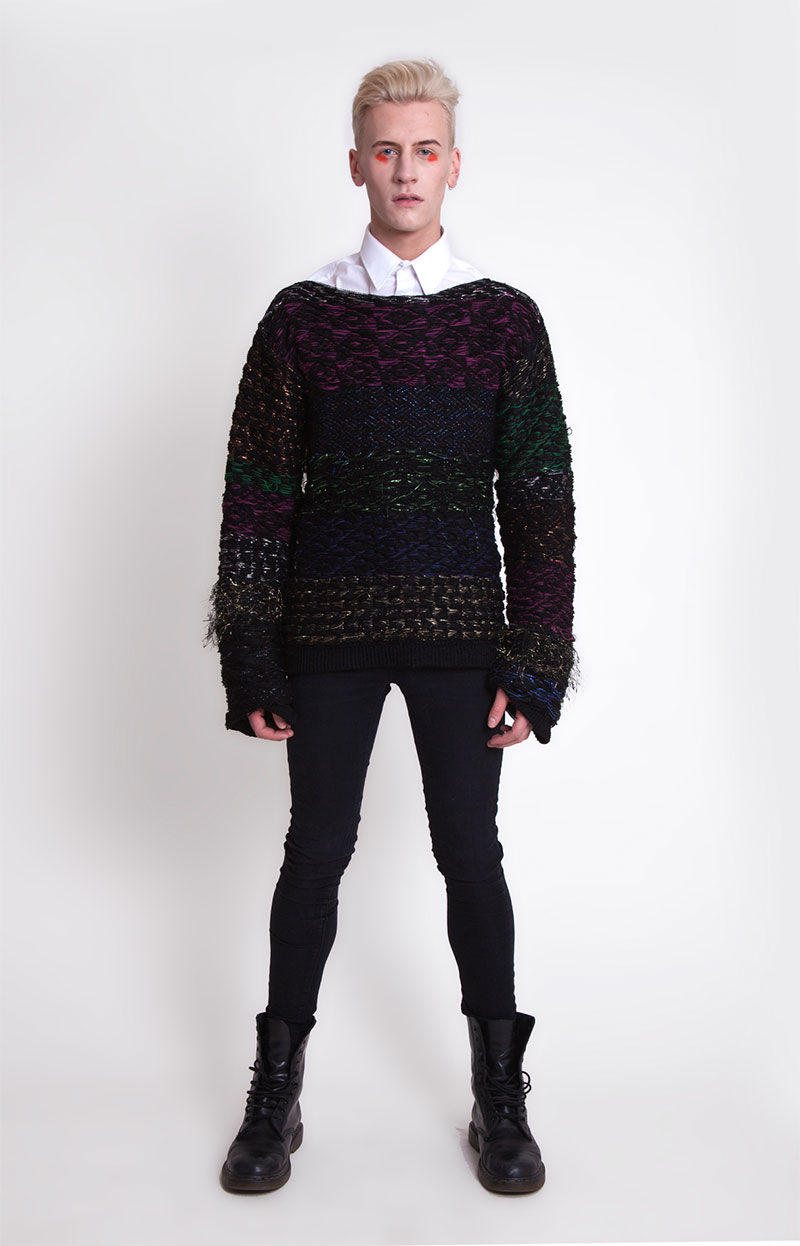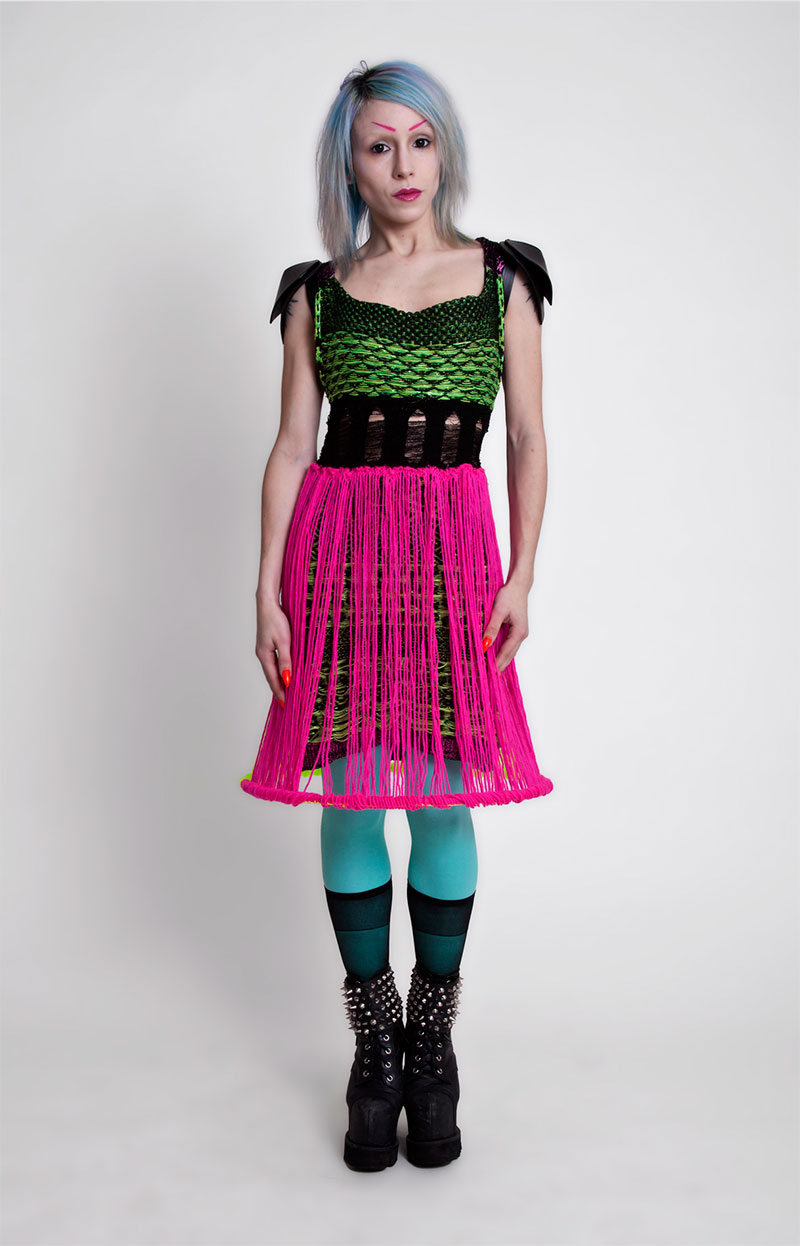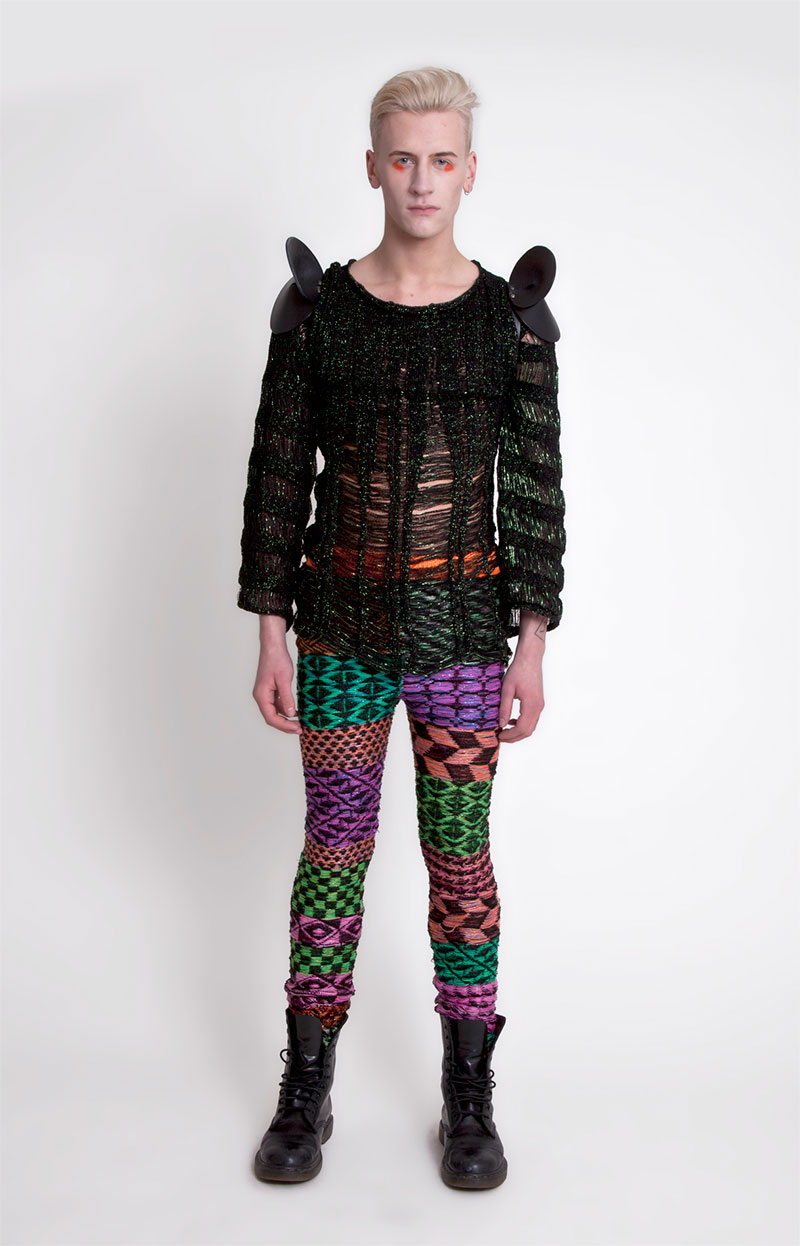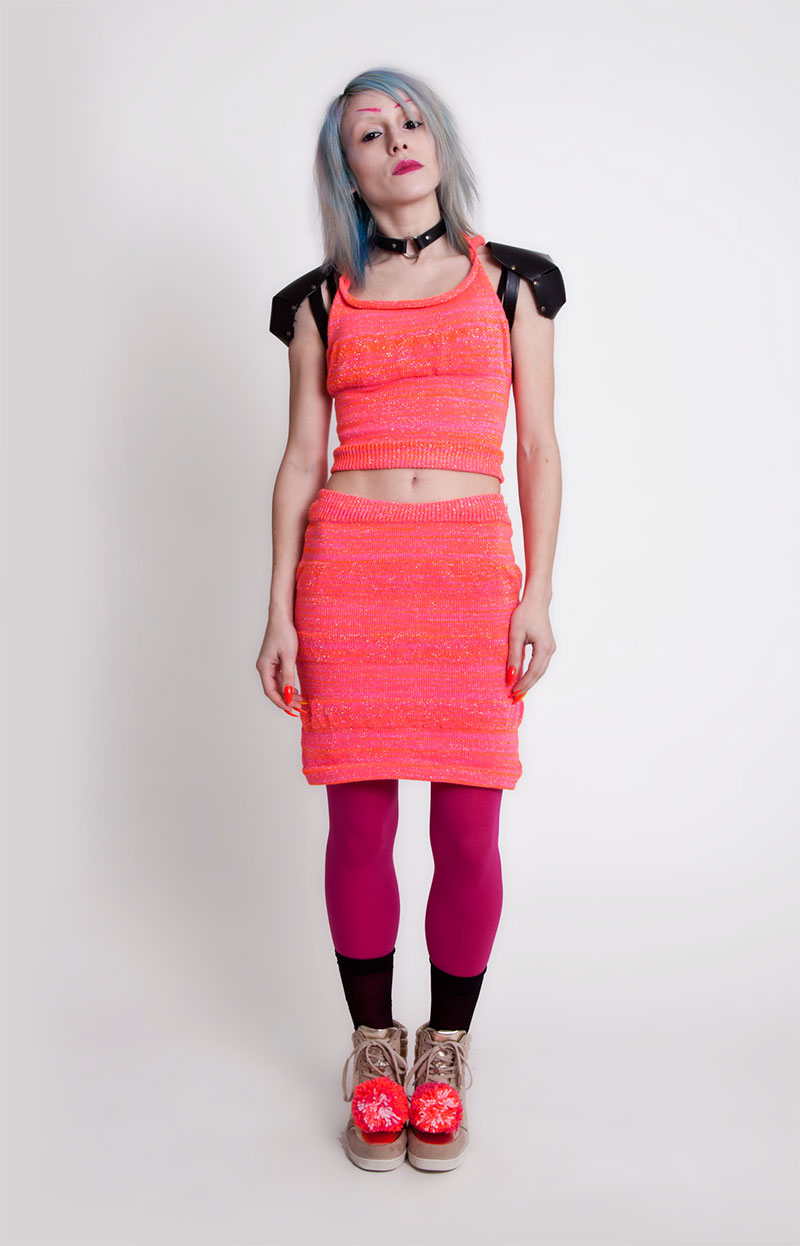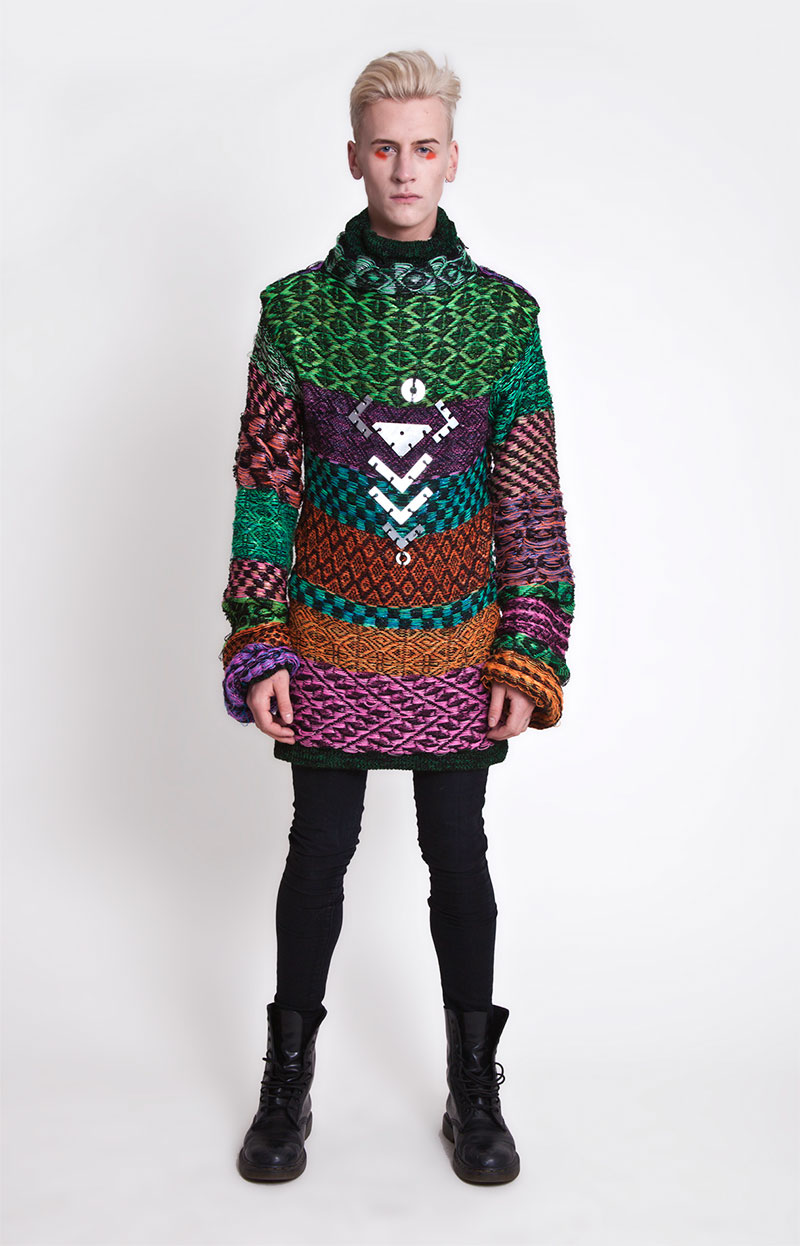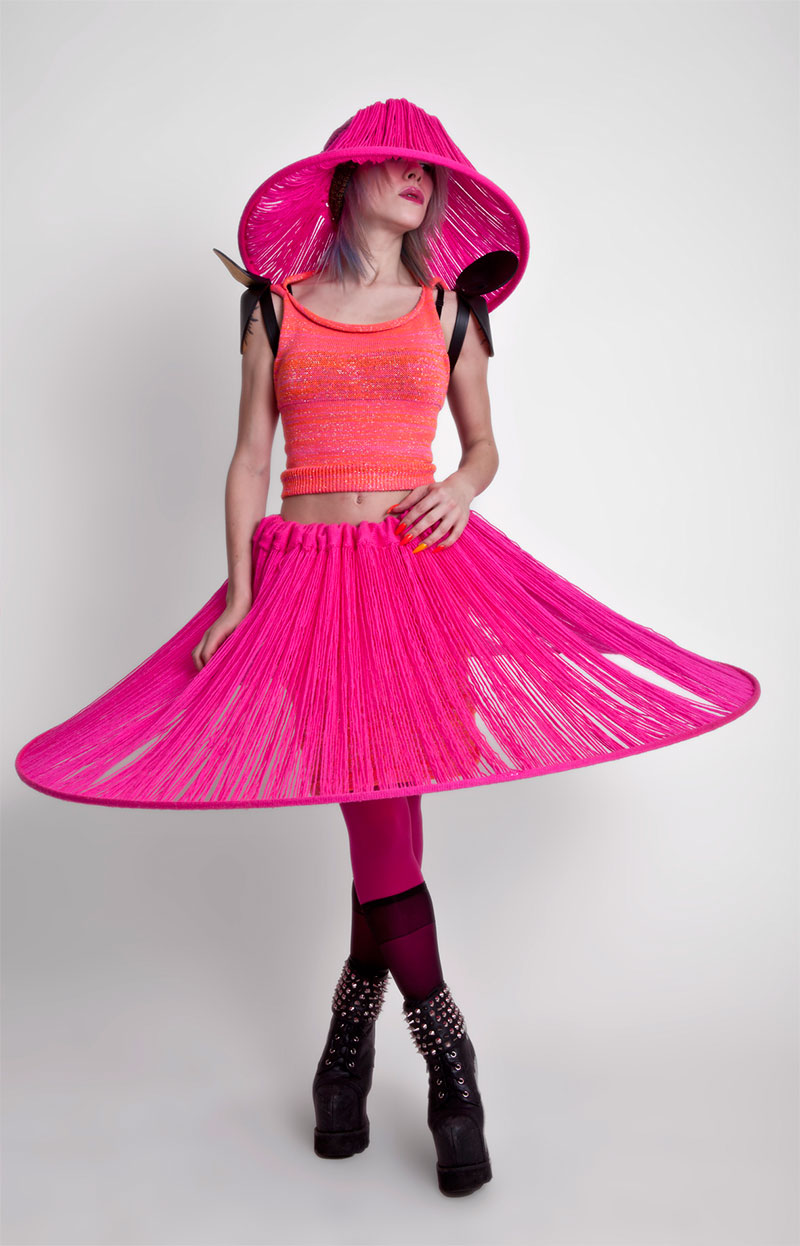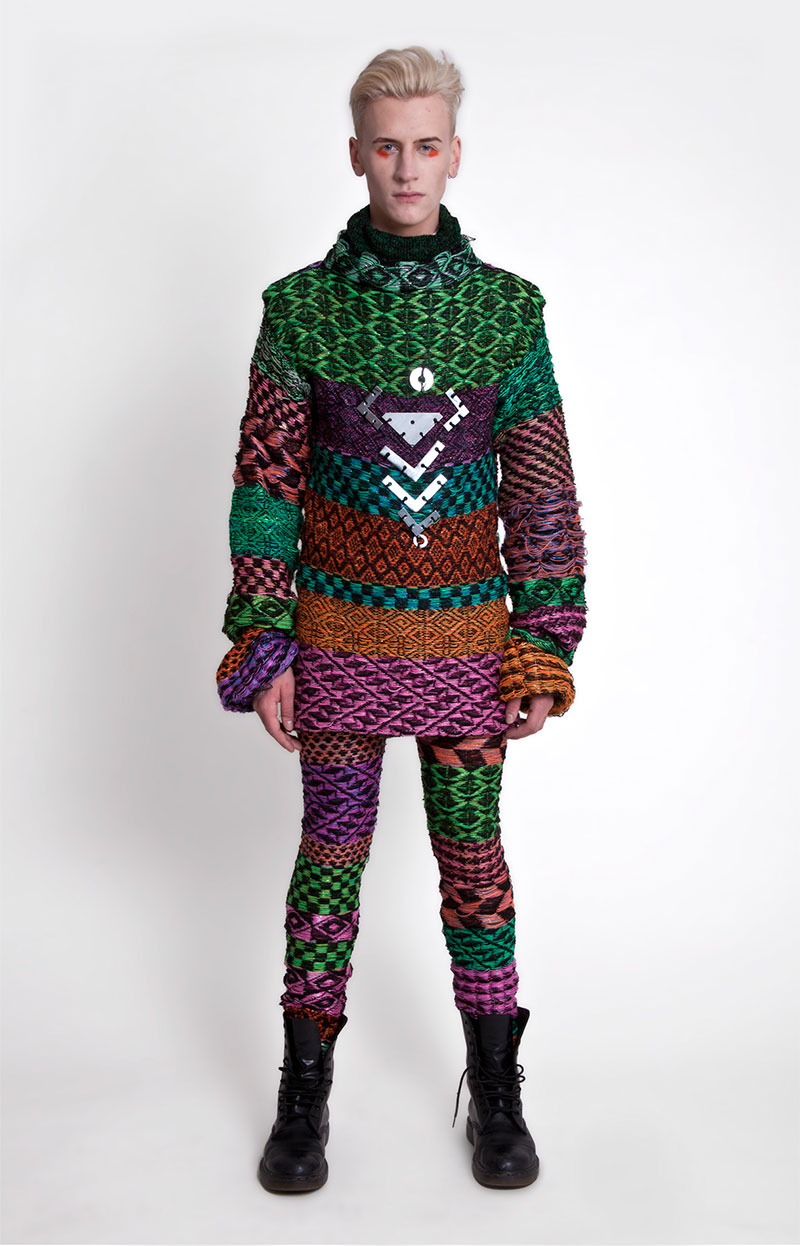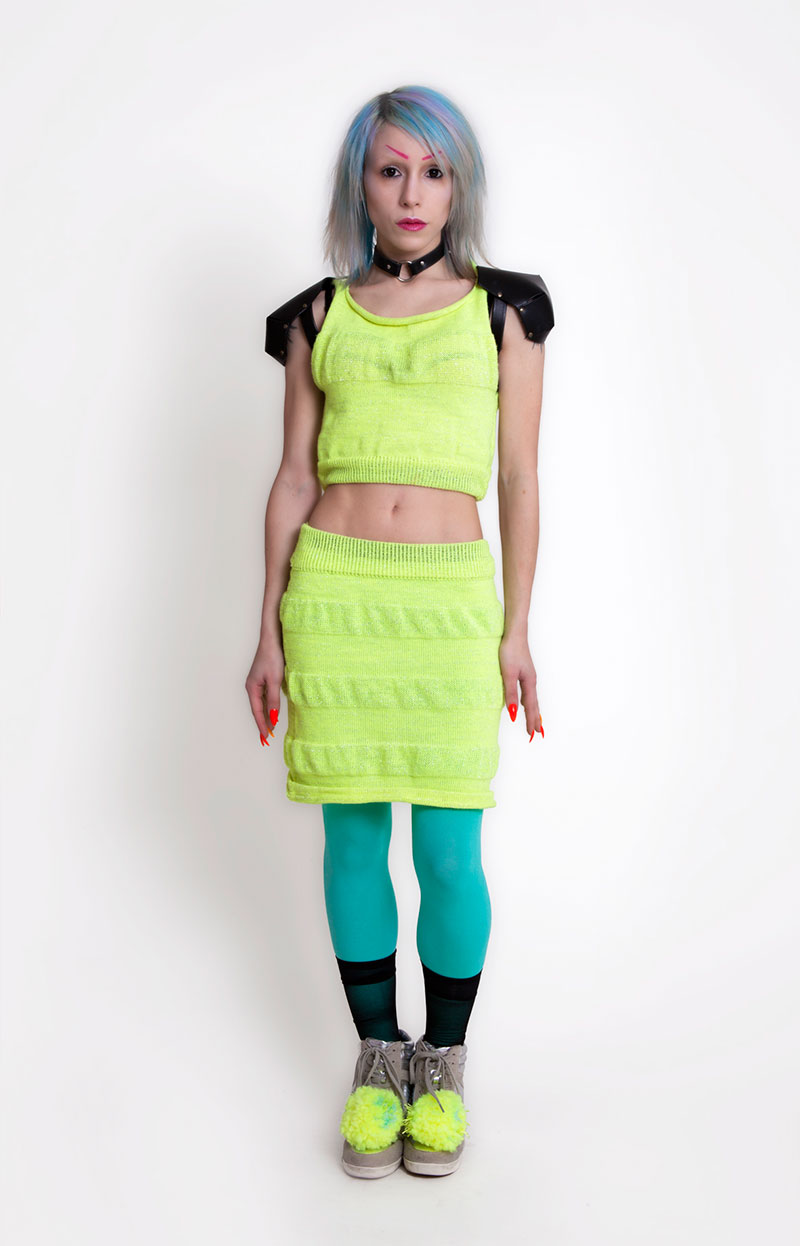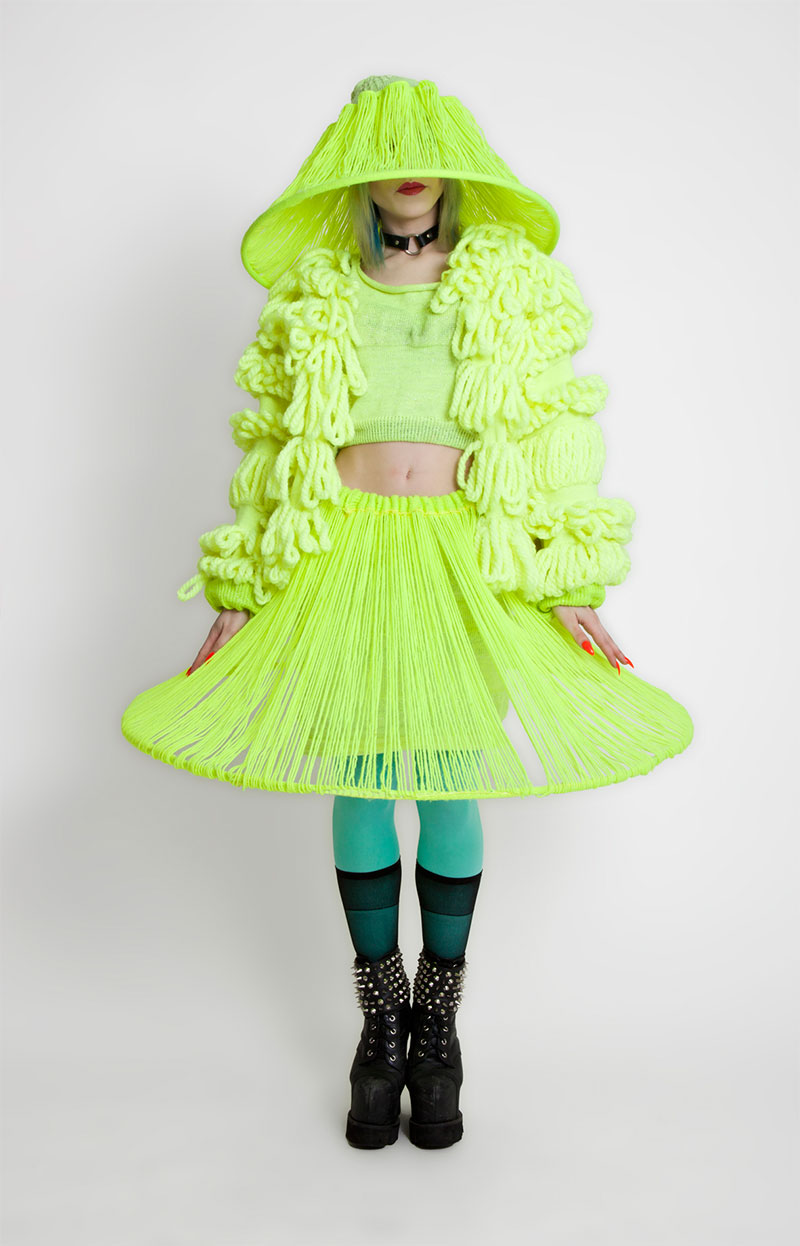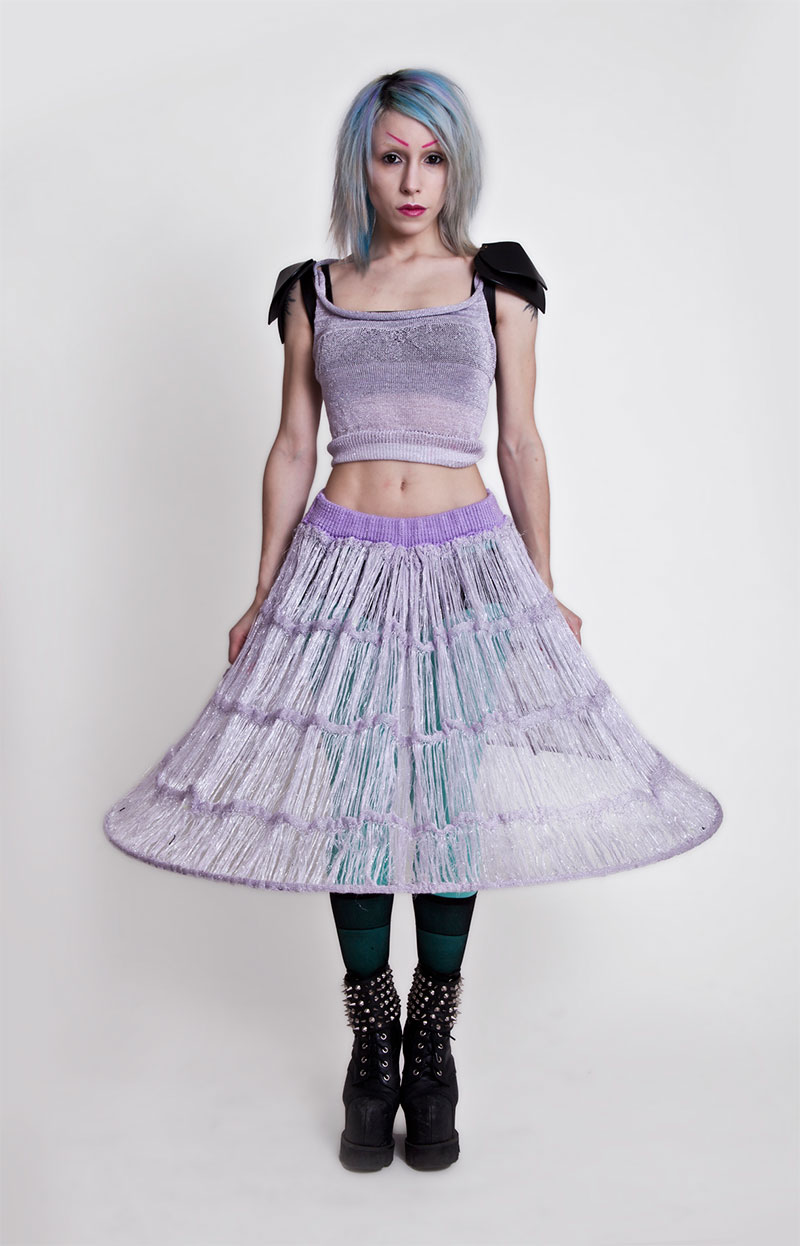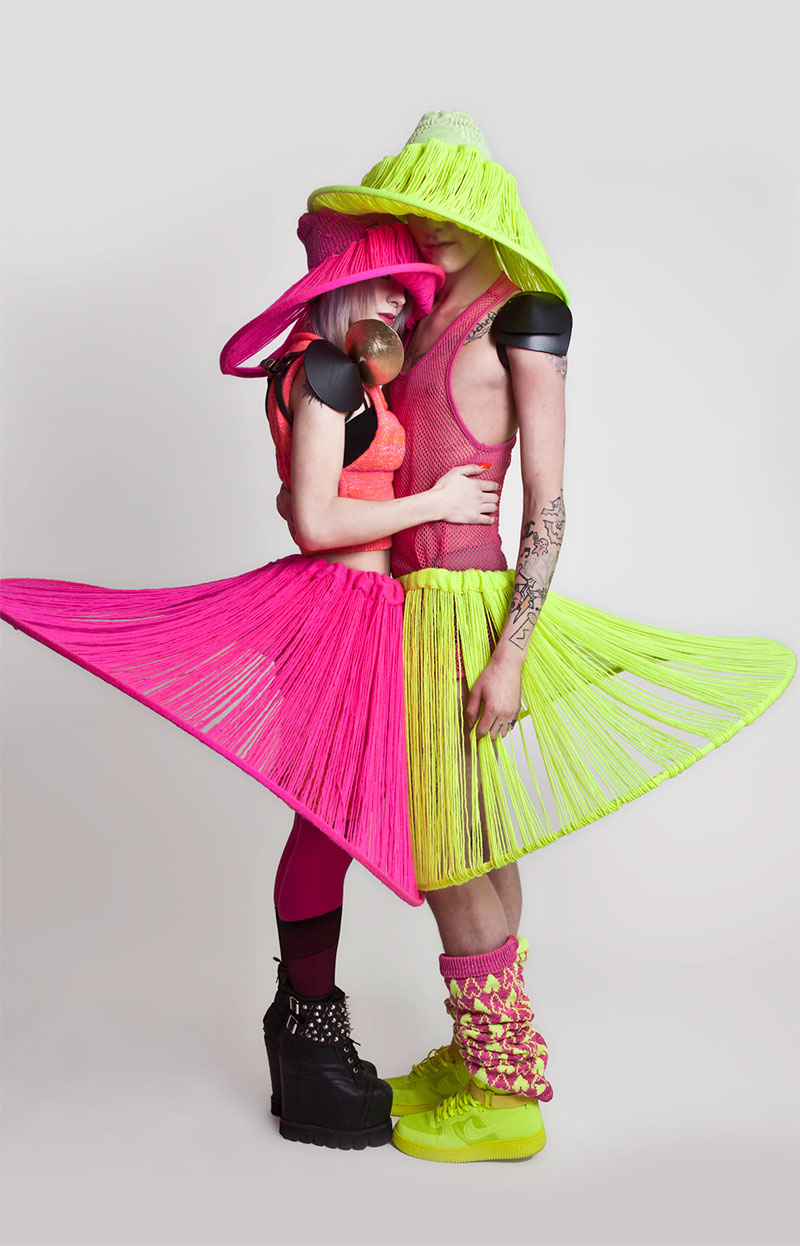 Jylle Navarro is a London based unisex knitwear designer. These images show her new collection. She likes to experiment with her own personalized patterns, a mix of vibrant colours and transforming silhouettes. This collection is heavily inspired by a space age/ futuristic/ alien theme.
Credits:
Photography – Daniel Keys.
Assistant Photographer – Ilana Baxter.
Modeling – Lou Bones, Charlie Isherwood,  and Jordan Reece Bethell.
Make-up – Laura Marsh.
Assistant Stylist – Henri Hanssen.
Leather Accessories – Louise Mckay.