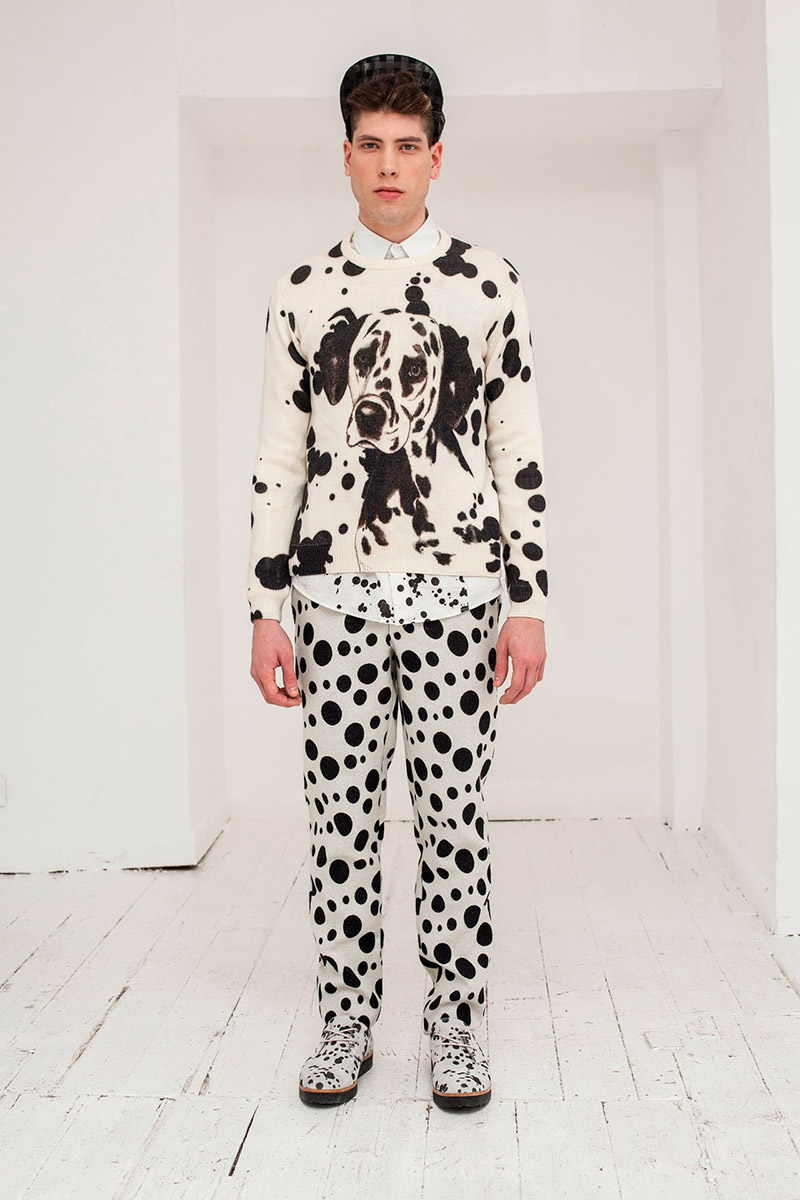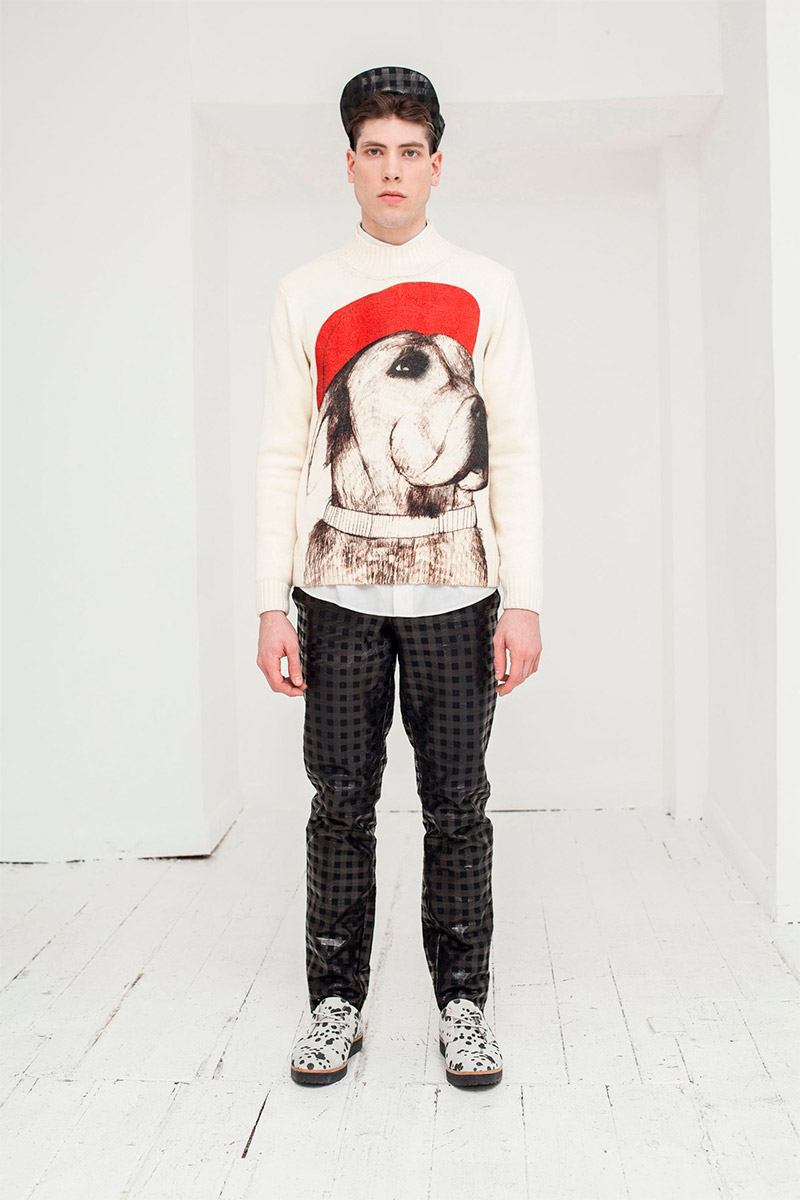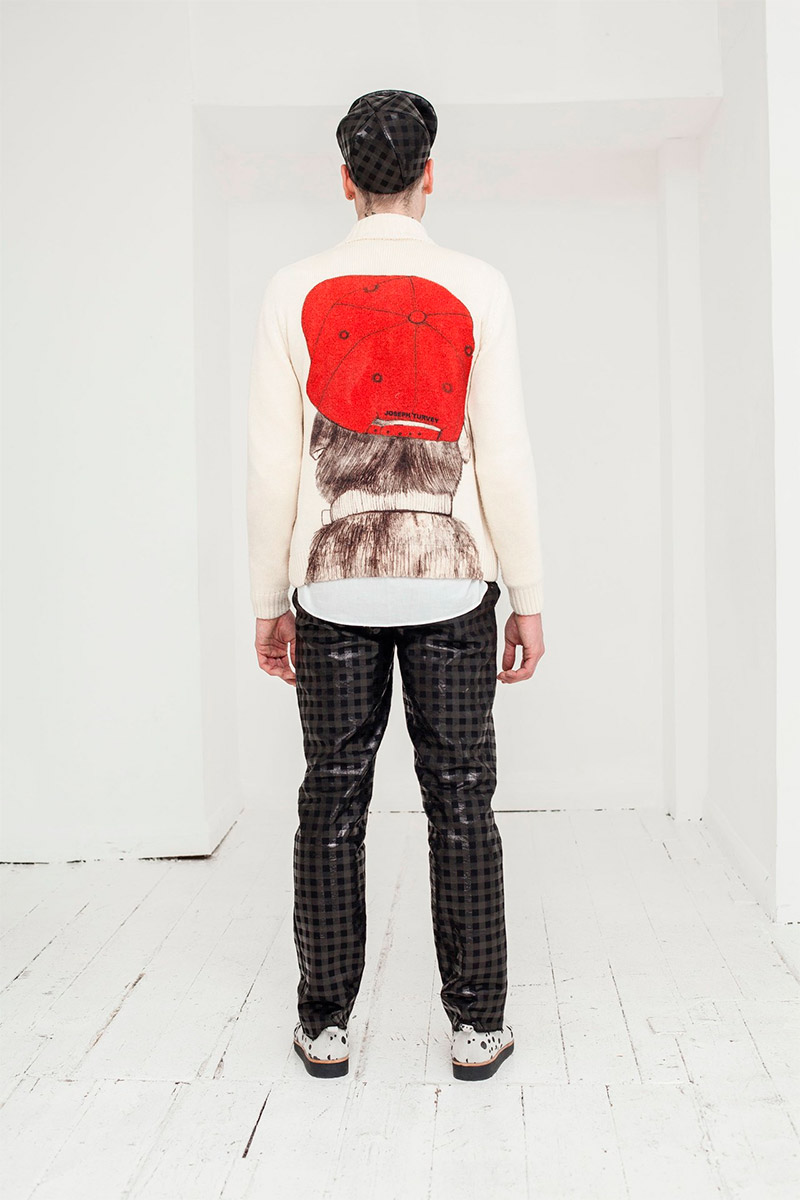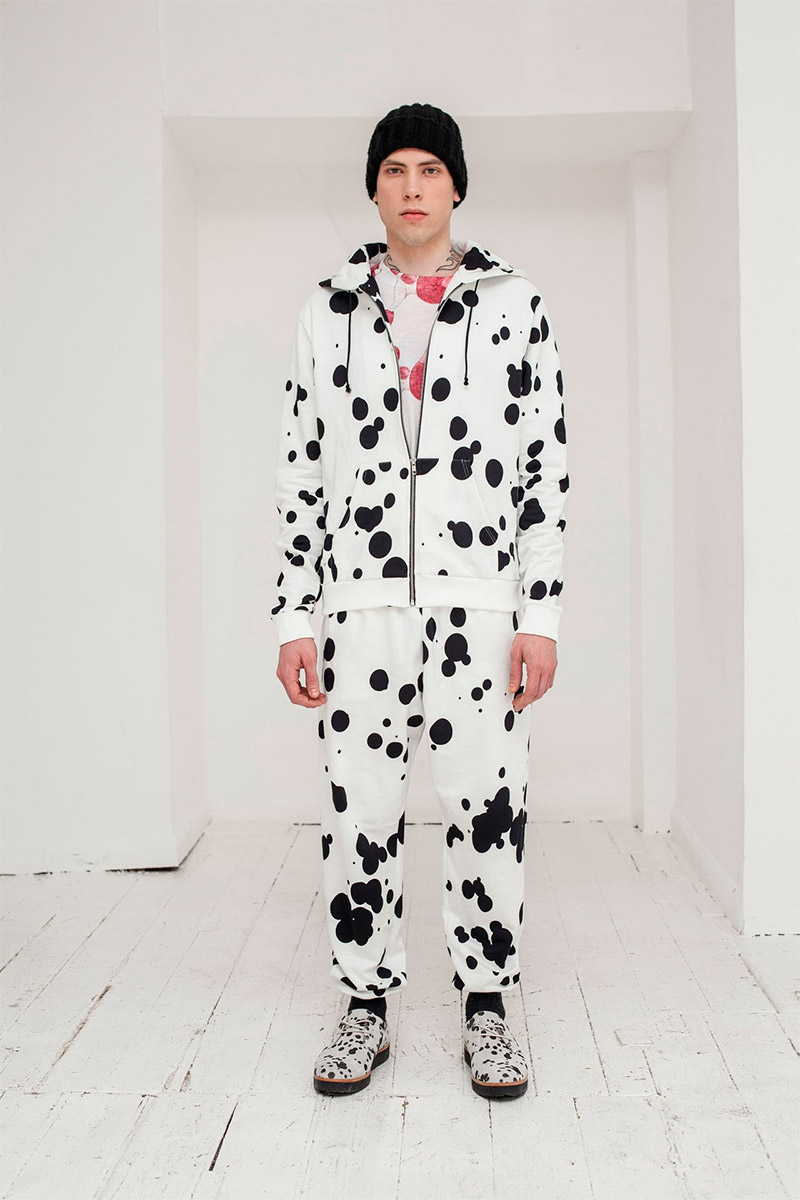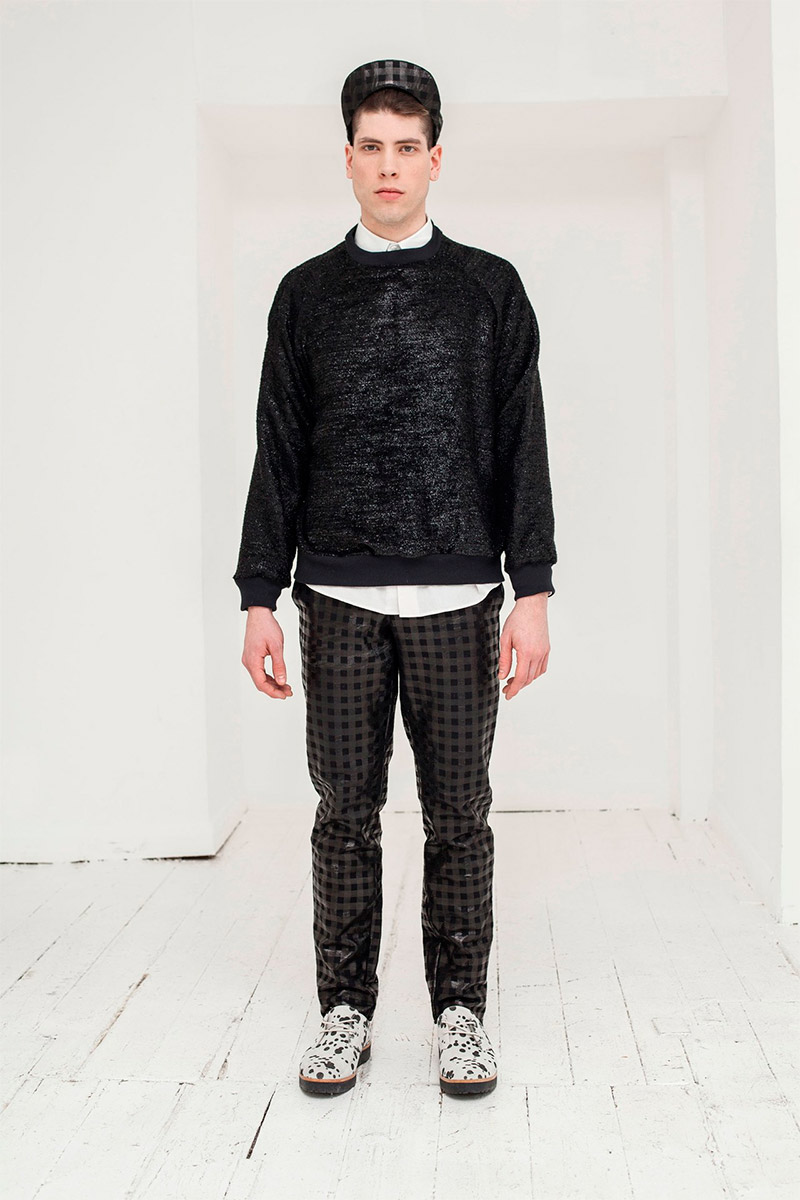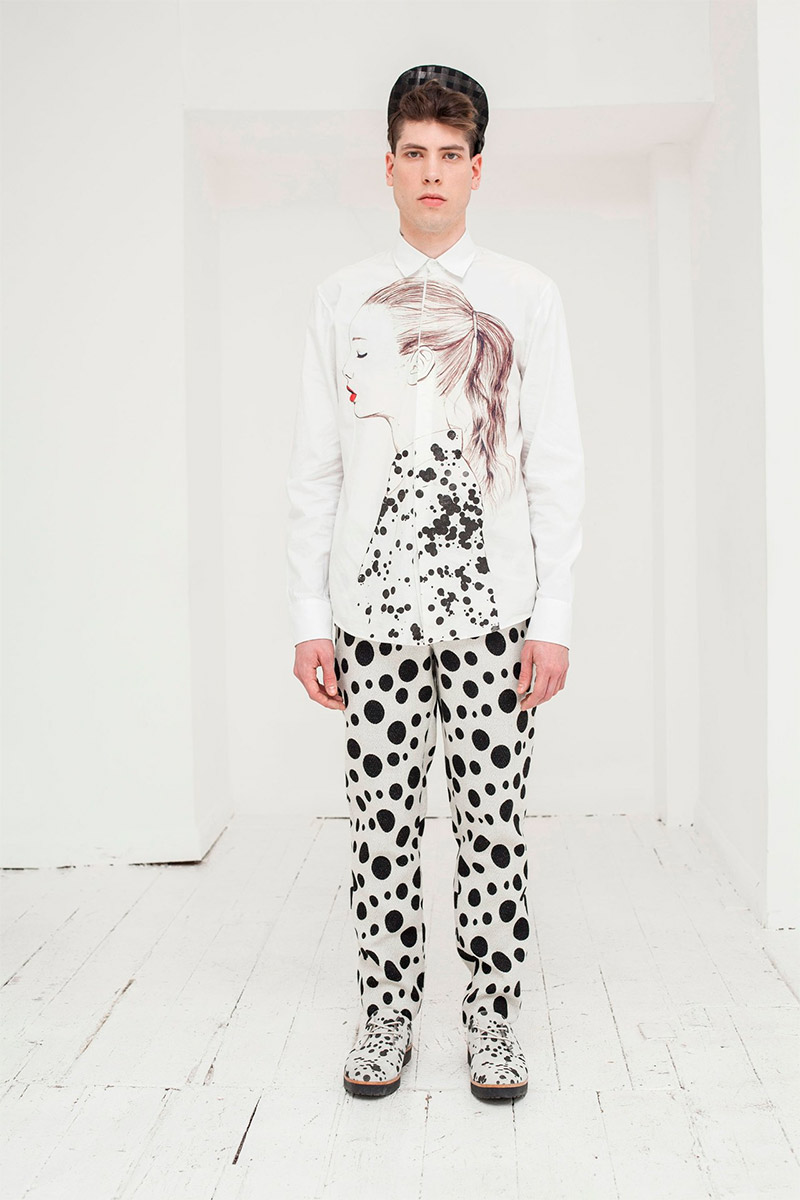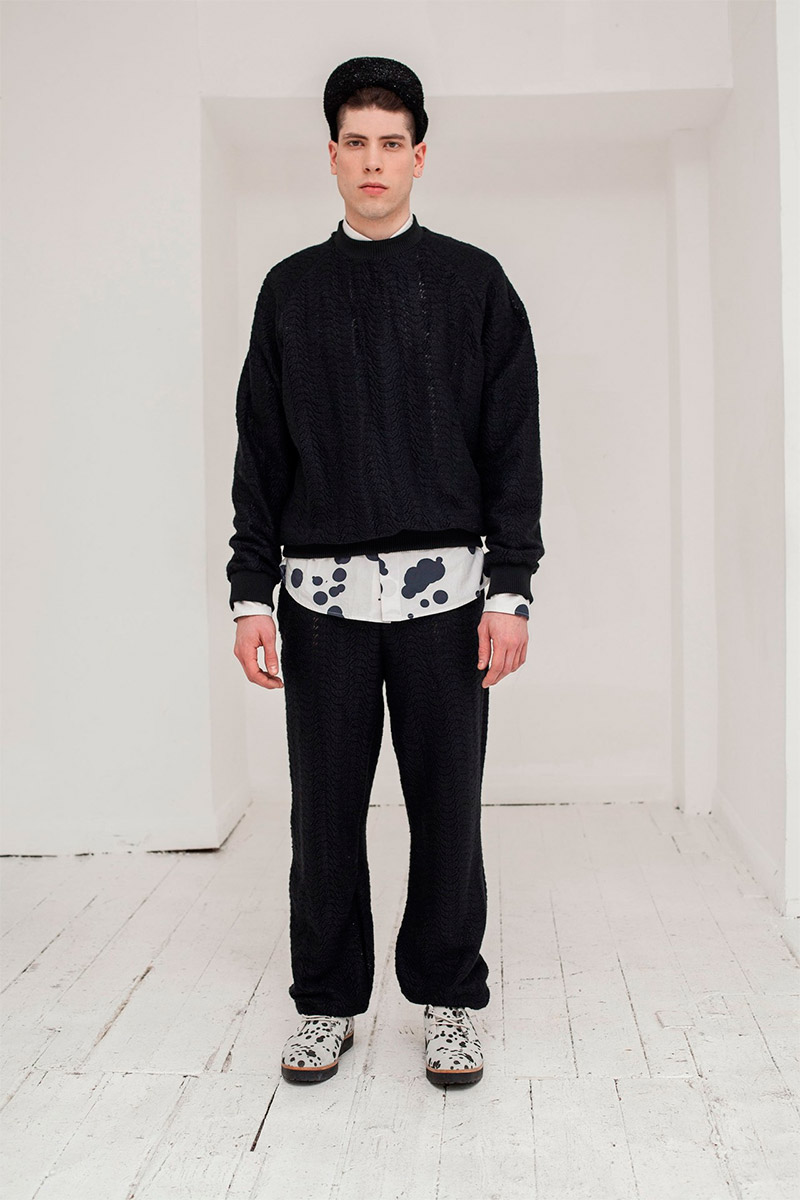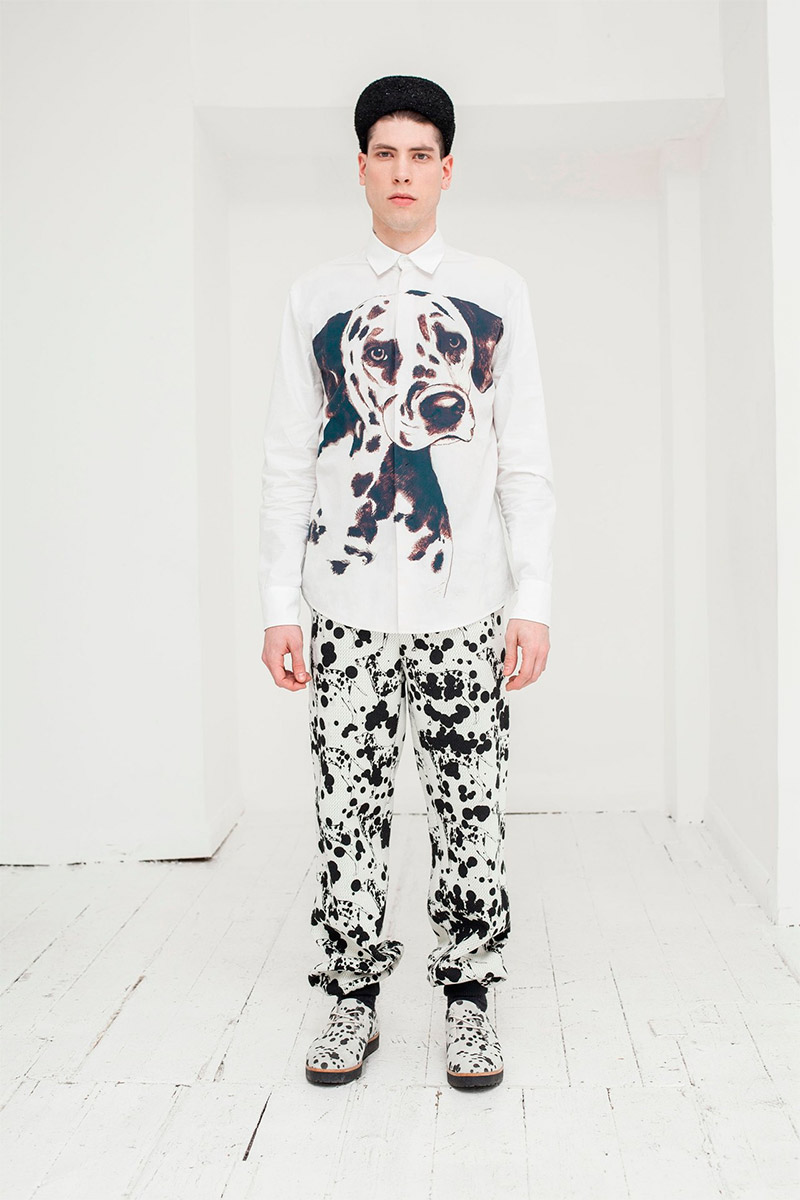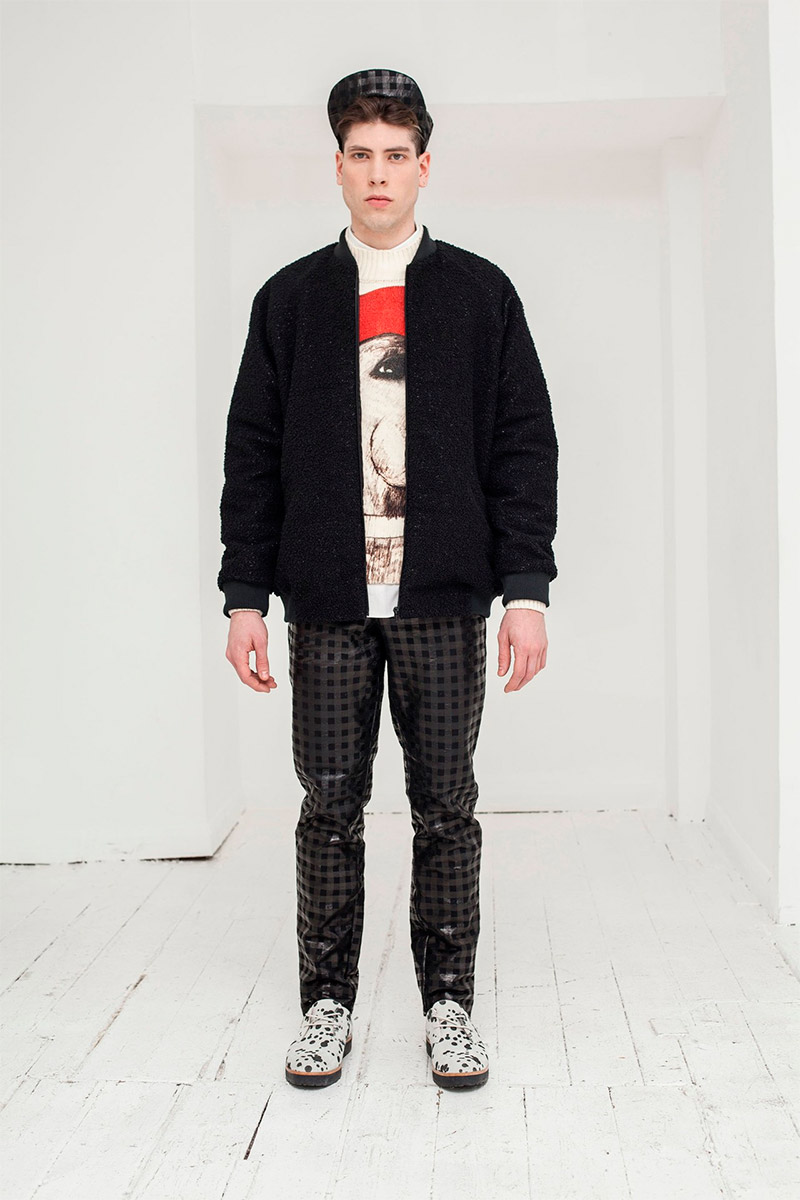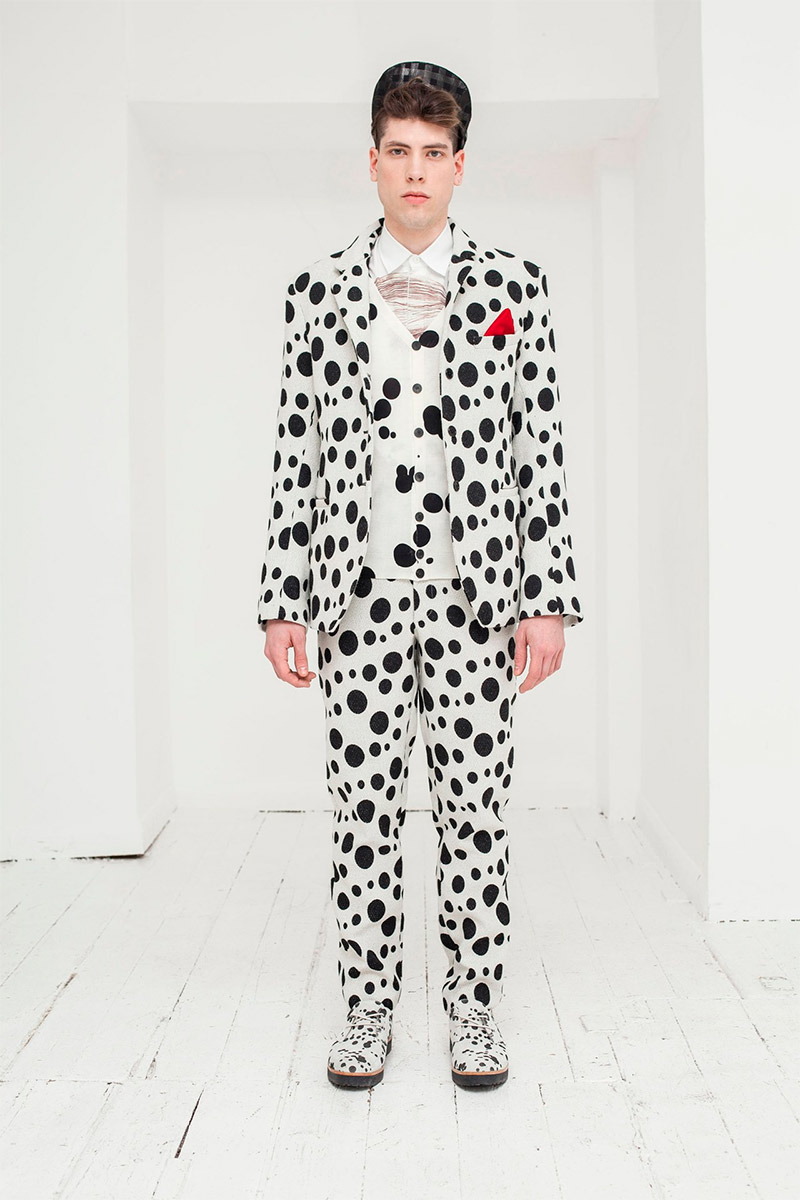 For Fall/Winter 2013 Joseph Turvey looked at the Disney classic 101 dalmatians character Cruella de Vil. De Vil's obsession with dalmatians was the basis for Joseph's hand drawn prints and heavily textiled fabrics. Creating De Vil's 'gang' was the main premis behind the collection and Joseph achieved this by looking to classic sportswear shapes and combing them with Sophie Hallette lace and Italian cashmeres. During the design process Joseph's studio was taken over by a tiny jet black cockapoo Limi Feu, named after Yohji Yamamoto daughter one of Joseph's favorite designers. She definitely played a role in dictating the colour palette and mood of the collection.
Joseph worked with Italian mills as he wanted to challenge his designs through applying prints to cashmeres, chunky knits and mesh. This enabled him to evolve his trademark prints into a softer silhouette. Working with a monochrome colour palette while maintaining Joseph's signature bold prints was again another challenge. However, working with the team at Insley & Nash print studio he was able to enhance his prints with foils and reactive dyes.
Photos by Coco Capitán.