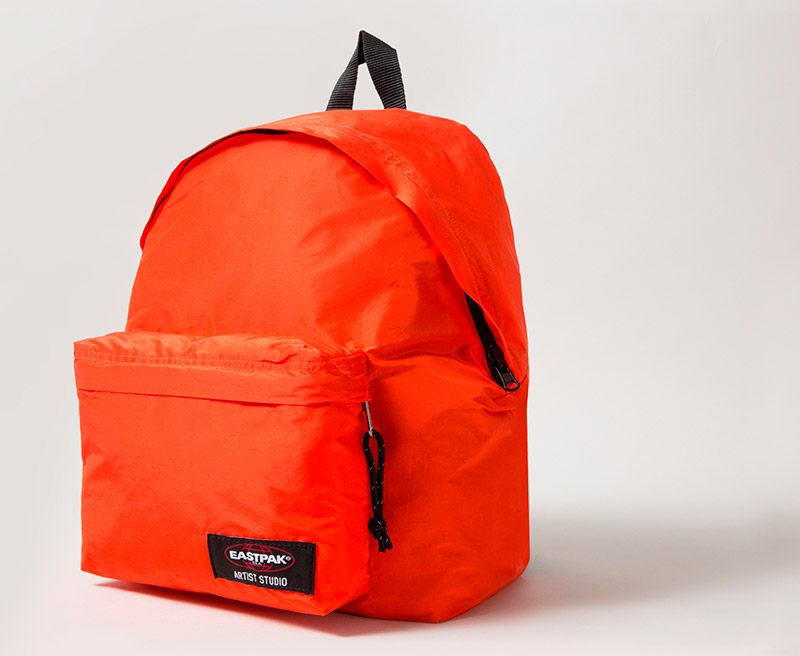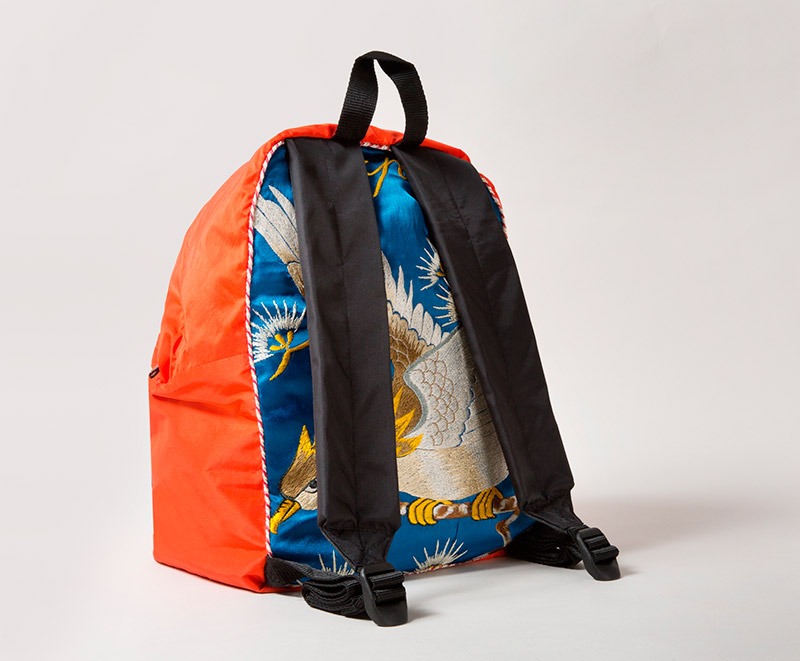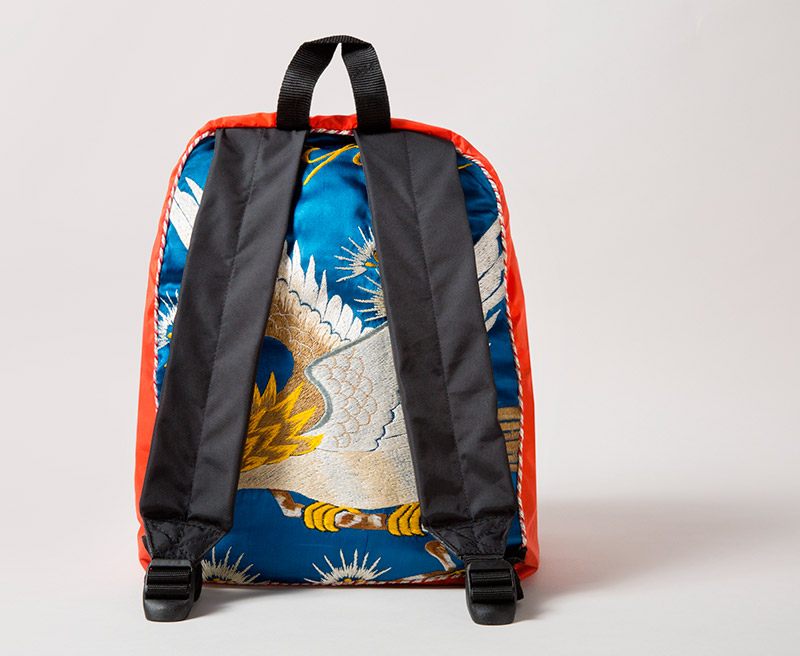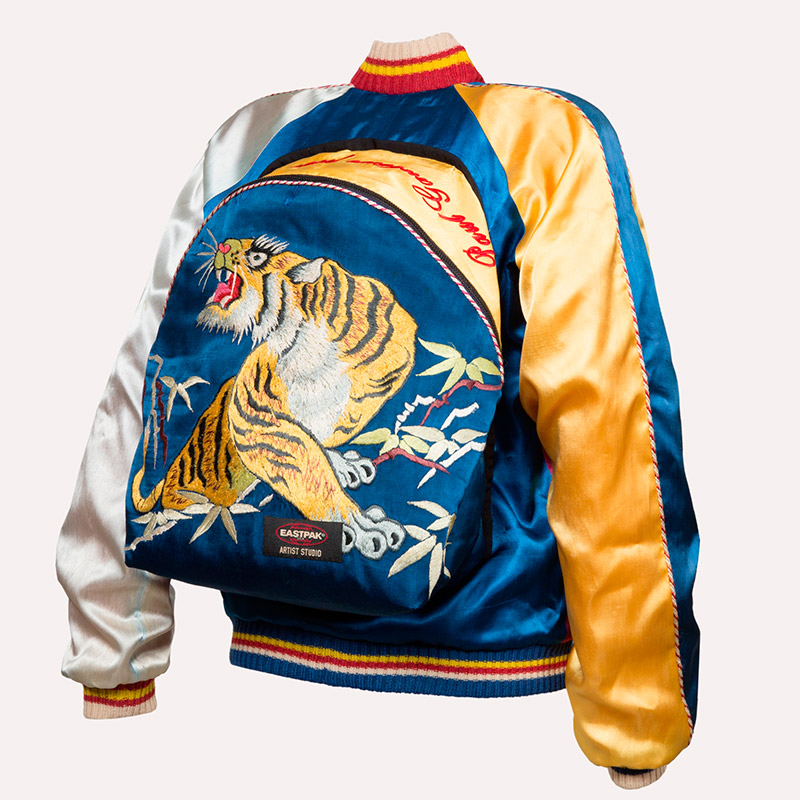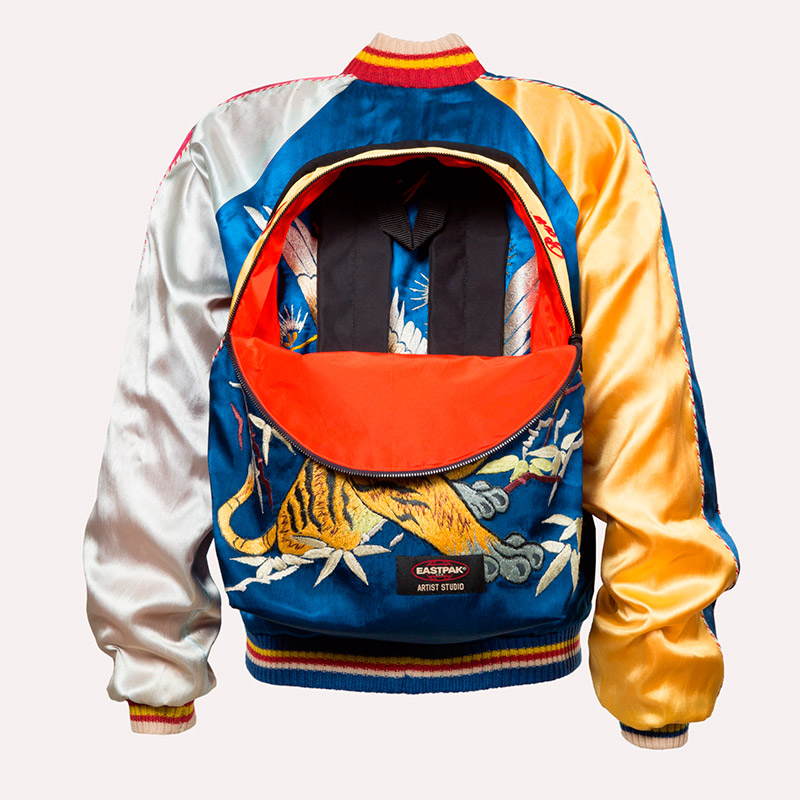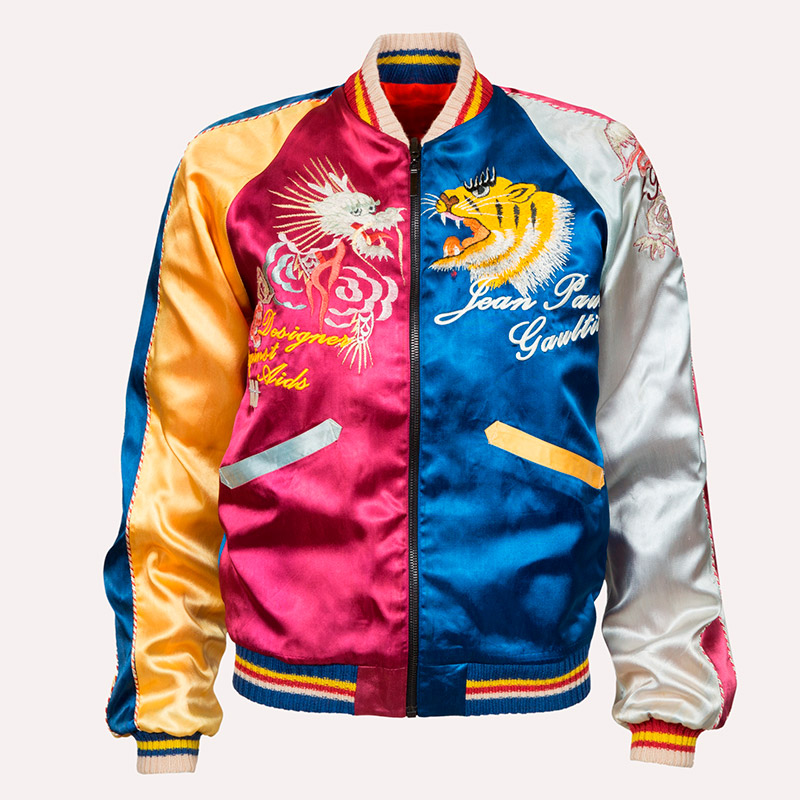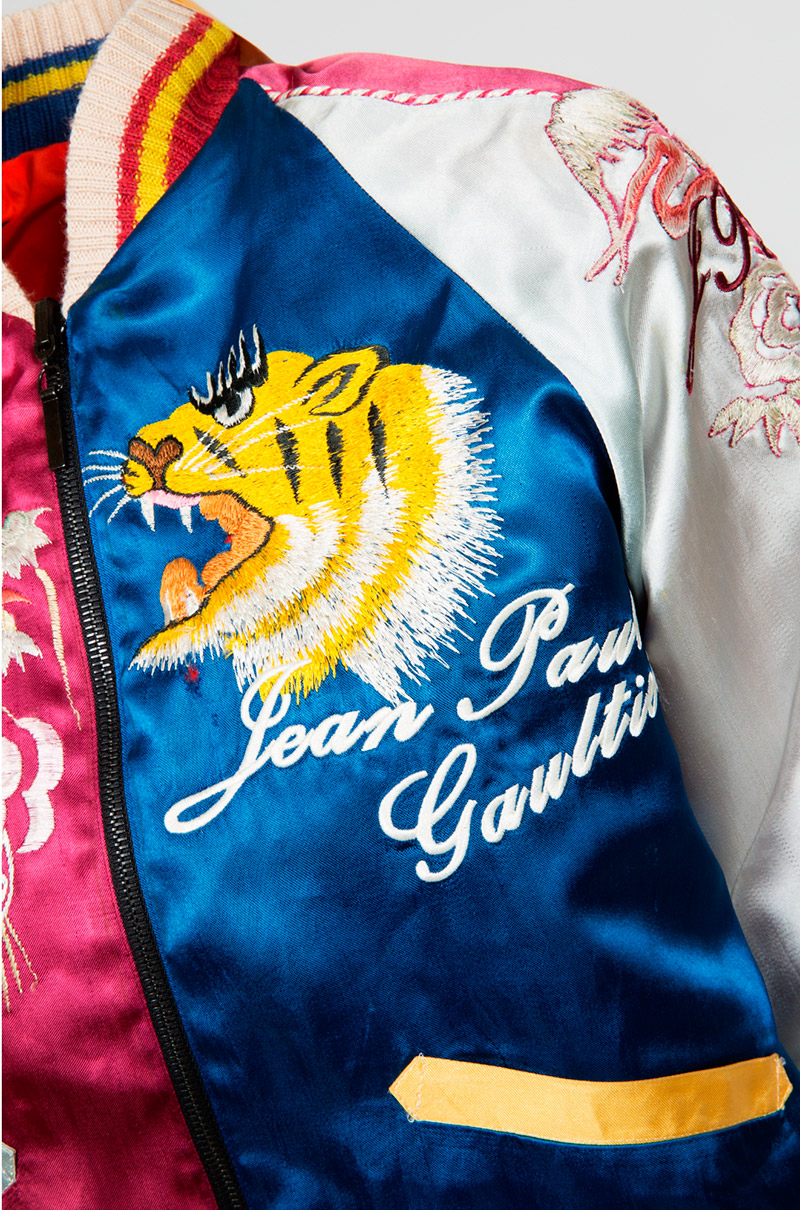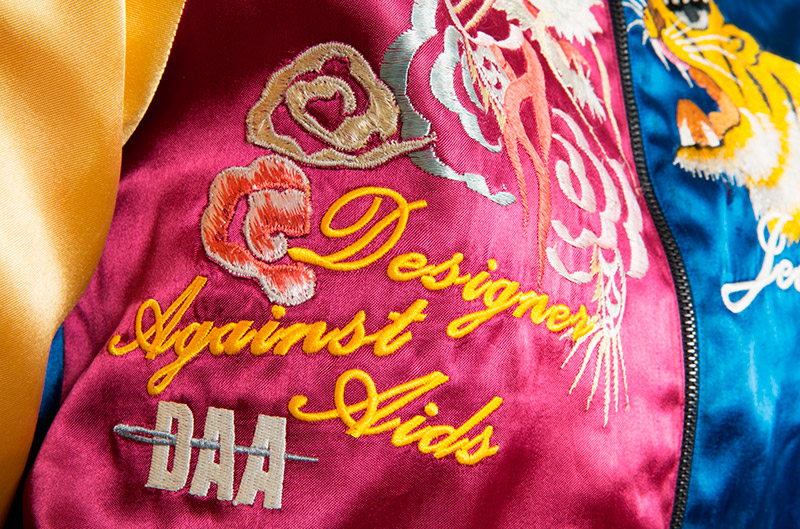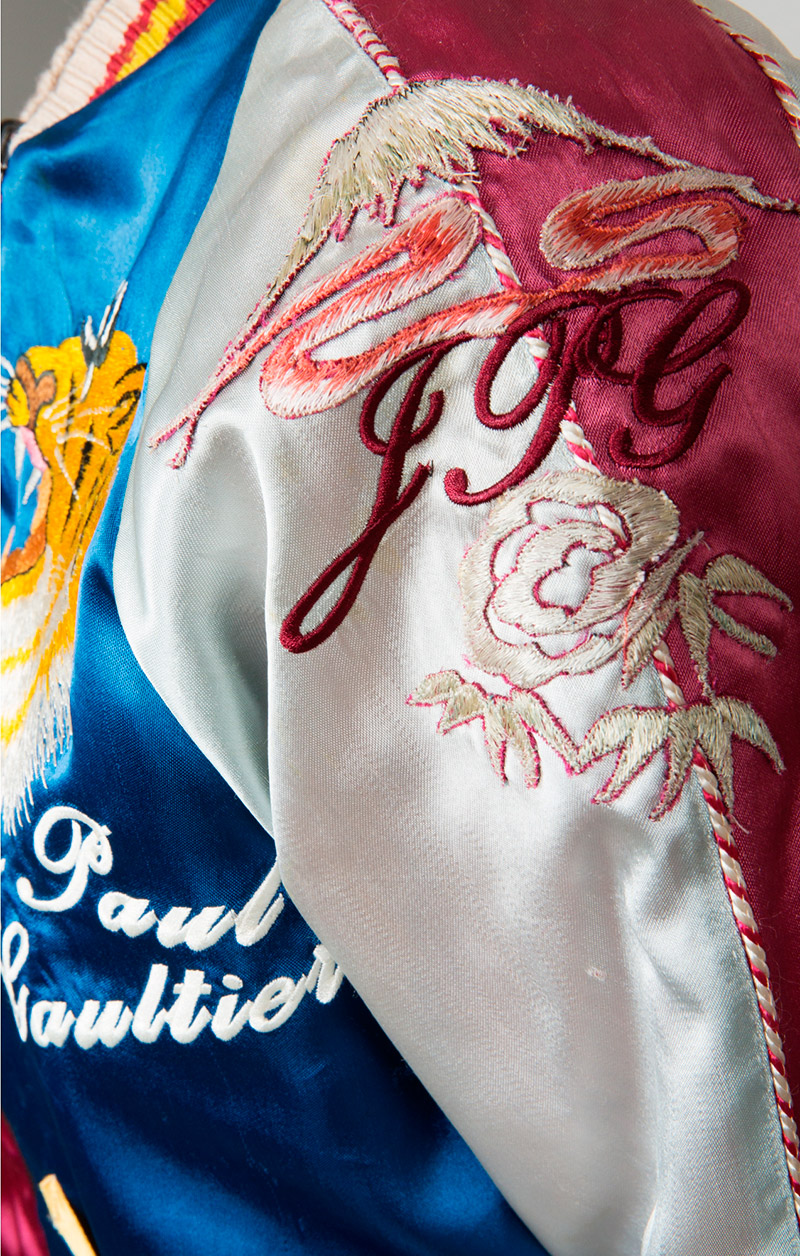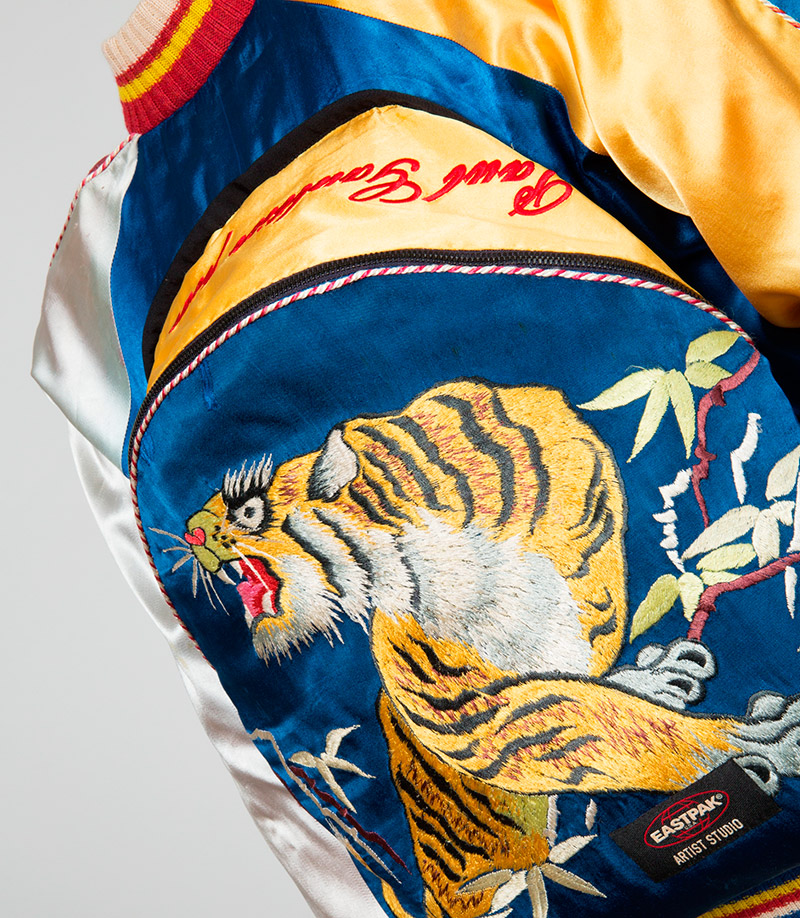 This enfant terrible of the fashion world needs no introduction. He launched his collection in 1976, the rest is history.
Jean Paul Gaultier took 1 EAST bag and 3 Japanese vintage jackets, and transformed it into one garment. The bomber jacket with original dragon embroidery can transform into a backpack and vice versa.
"I believe the condom is the greatest piece of clothing ever invented. My message to everyone is simple: 'Protect yourselves!" – said Jean Paul Gaultier
On World Aids Day – 1st of December 2014 – the bag of Jean Paul Gaultier and the creations of the 15 other designers will be sold through an online auction. All proceeds go to Designers Against Aids.