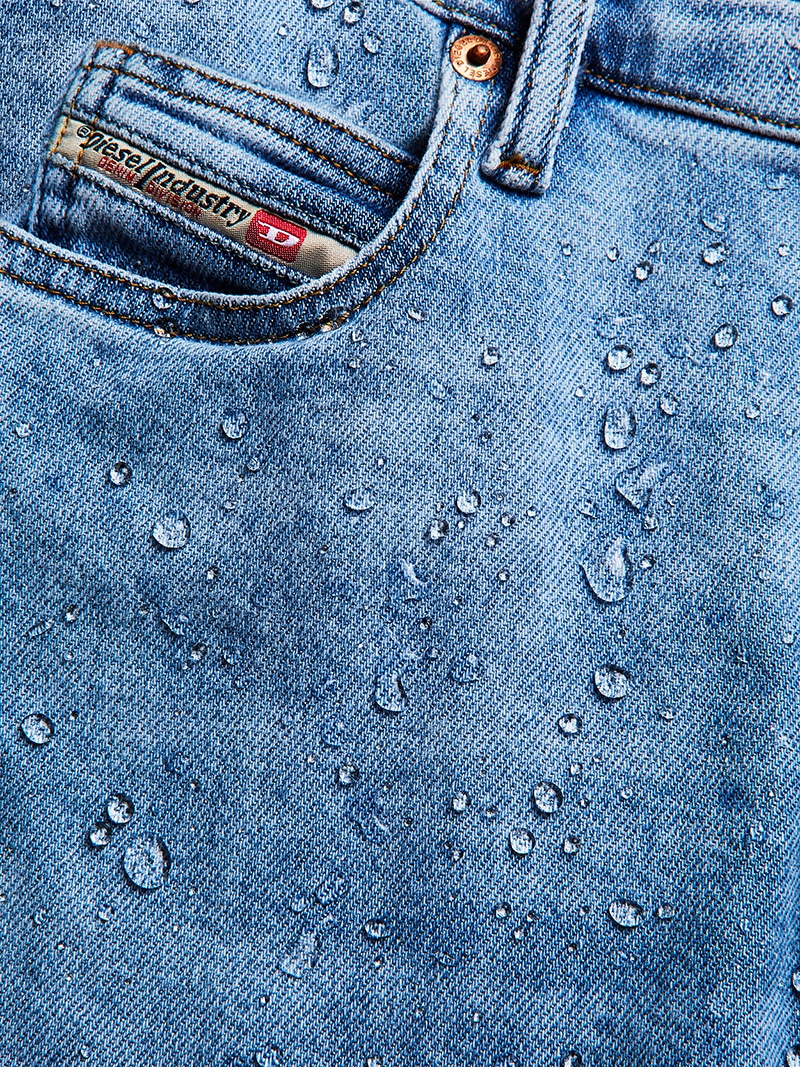 DIESEL announces the launch of DIESEL UPFRESHING, a new capsule collection that adds an extra layer of freshness and anti-microbial protection to your wardrobe.
Using 20 essential items (including denim models, t-shirts and sweatshirts), DIESEL will take a limited amount of items from the Spring 2020 collection, giving a new life and finishing with the application of an innovative technology called PROTECTOR SHIELD™, which is a combination of certificated antibacterial and antimicrobial product and droplet barrier.
The technology used provides a series of treatments that function as a wearable safeguard against bacteria and germs.
These days being fashionable is equally about being responsible, and with DIESEL UPFRESHING a garment may fend off bacteria and microbes. Thanks to this innovation your clothes could be washed less, which means using less water and energy for laundries and reducing the environmental impact of the use phase, one of the most impactful steps in the lifecycle of a garment. Plus, less washes means a longer life of your garment.
The process is simple: no additional manufacturing steps are needed, and the treatment is applied directly to the clothing. Thanks to the antibacterial treatment, your pleasure will last longer.
Discover the collection HERE!