Spring-time began with most of the world behind walls, longing to return to nature, and some of the lucky ones had that experience to walk among the woods in isolation. For me, the whole experience had me rediscover my nose. Whether it was from cooking, watching films or reading, scents evoked journeys taken or dreamt. It was also a time where some neglected their self-care as the new normal or rediscovered its role. We missed the smell of loved ones along with their touch. The whole fashion industry looked worried, but as individuals, we had the time to reflect on what matters most. A burning candle brought a sense of peace at home, among the burning flame, it feels as though time has stood still in a semi-hypnotic state.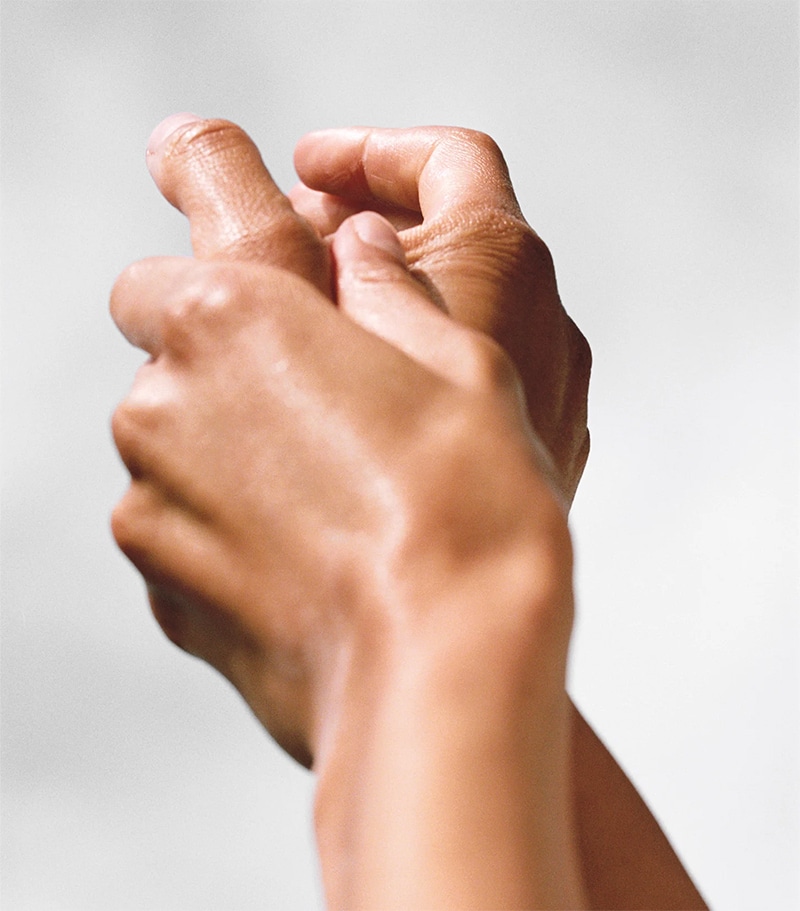 Fragrances can be relaxing and burning a candle meditative. Now we are slowly returning to the outside world in the height of spring, I thought about how burning a Byredo candle brought the nature home and the eclecticism of cities that I missed. The Swedish brand's fragrances often have a very simplistic scent with an almost mist-like vibe around it, but I didn't expect my own personal memories evoked by it.
In finding Byredo, Ben Gorham was inspired by the fact that fragrances can take you to certain memories and places. In regards to one of our favorite blends he has said "Bal d'Afrique is one of my earliest fragrances. At the time of its formulation, I was obsessed with the translation of memories into scent. At the same time, I felt confident enough to include an imaginary component. My father lived and traveled in Africa for about 10-15 years. I would read his diaries; the way he traveled on freight ships, met all kinds of different people… For me, this was the fantasy of arriving in Africa through somebody else's words. Bal d'Afrique reflects that; it's an imaginary journey as well as a complete celebration of how I see African culture and its influence."
We decided to visit and explore their floral scents for spring as they are perfect for warm weather. Although they might come across as light it will last throughout the day and not come off as an overpowering scent while being just strong enough to get you noticed. Byredo Bal d'Afrique is a fantastic fragrance to wear during the spring and summer. It is an incredibly bright, uplifting vibe with a fruity, sweet scent. Masculine can be sweet and fruity!
It was a first for us to explore their hand and body care range beyond our favorite soaps. Personally, I have sensitive skin, so I am quite hesitating with anything scented. Immediately I checked the ingredients for anything that would cause irritation or inflammation. The list included natural ingredients from Seed Oil including almond and macadamia to shea butter. I put the hand scrub and cream to the test. It was gentle and effective for the wear that our hands go through, but they are definitely not to be applied to your face as the skin texture itself is different. With my heavy use of hand sanitizer in recent days, I was looking for a cream to restore the moisture to my hands without leaving any traces, the hand and nail cream didn't disappoint and even restored a feeling of self-care.
Birthdays and holidays from afar, unable to give gifts in person, I've been exploring their candles, interior, and textile perfumes. I've been overwhelmed with wanting my loved ones to know that I care and I'm thinking about them. I used to express that through food or drinks, but that role has transitioned to scents, it's deeply personal and requires a good amount of care to really think about that person when choosing a scent, inciting feelings and memories.
While the online shop is open and perfect for giving gifts shipped directly in a socially distant way, the Paris shop on Saint Honoré is now opened as well. A visit to shop will open up your senses and help you choose the best scent for you.
With packaging that is stylish and modern that evokes an almost laid-back aesthetic, we rounded up our favorite happy smelling fragrances for spring!
Editor's Picks for Spring: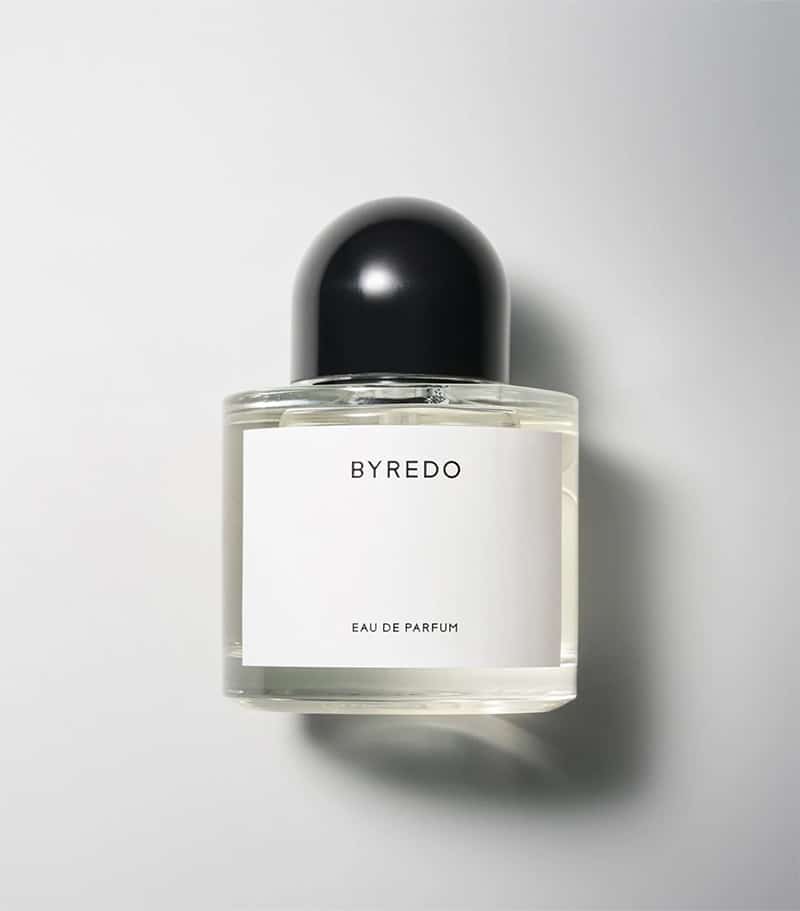 Earlier this year Ben Gorham decided to relaunch this limited edition nameless fragrance that leaves us free to create our own associations, with no semantic boundaries with a set of letters printed in the unique Byredo typography provides endless possibilities of the perfect name for this fragrance.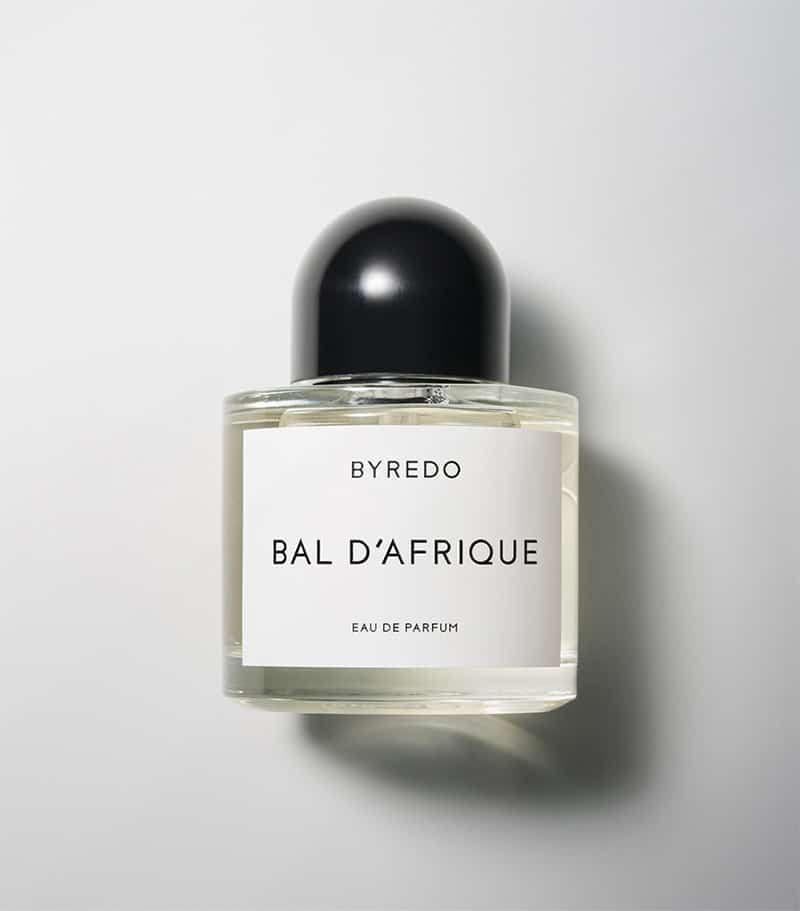 With notes of African marigold and Moroccan cedarwood, Bal d'Afrique has become an un-official floral signature scent of Byredo. The warm and velvety blend conjures up Parisian avant-gardism and African culture shaped a unique and vibrant expression.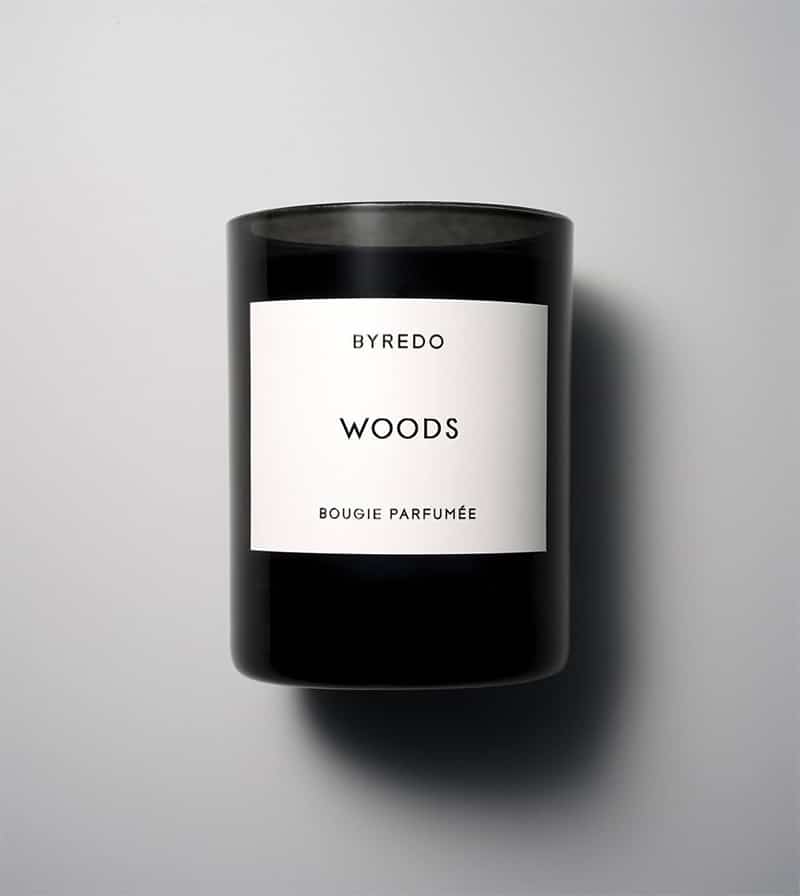 This is on my top list for gift-giving for friends this year as the diverse and complex scents of woodland bring us back to the forest while feeling safe at home.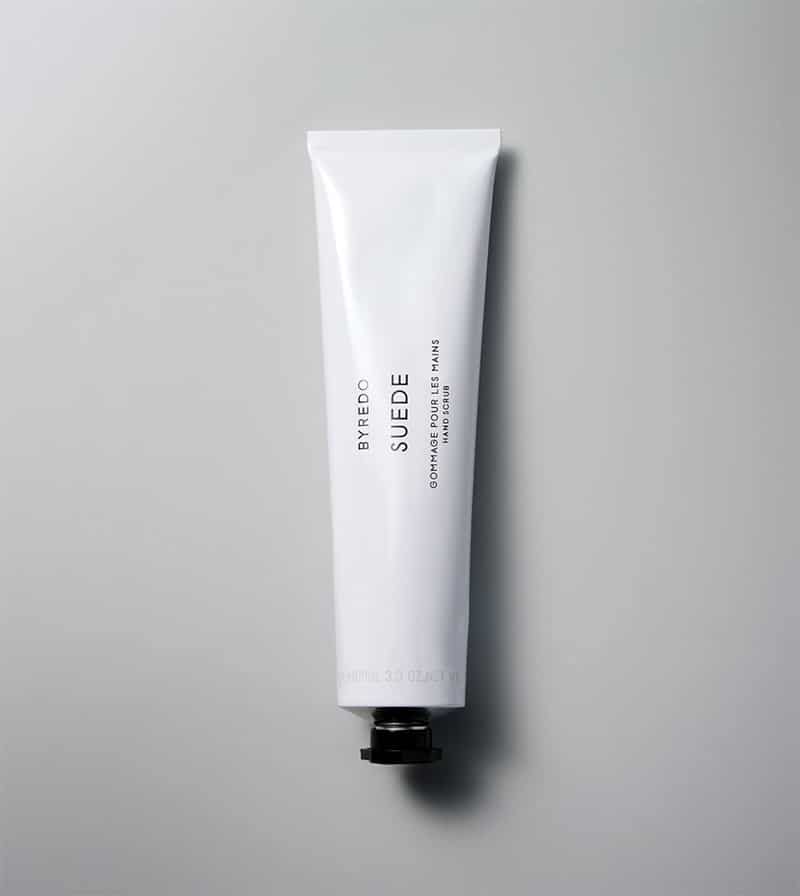 The new hand scrubs are made of oil-based salt, that when used on dry hands leave your hands soft, supple, nourished, and fragranced. A fusion of breezy floral notes, pear, bergamot, and fresh aldehydes.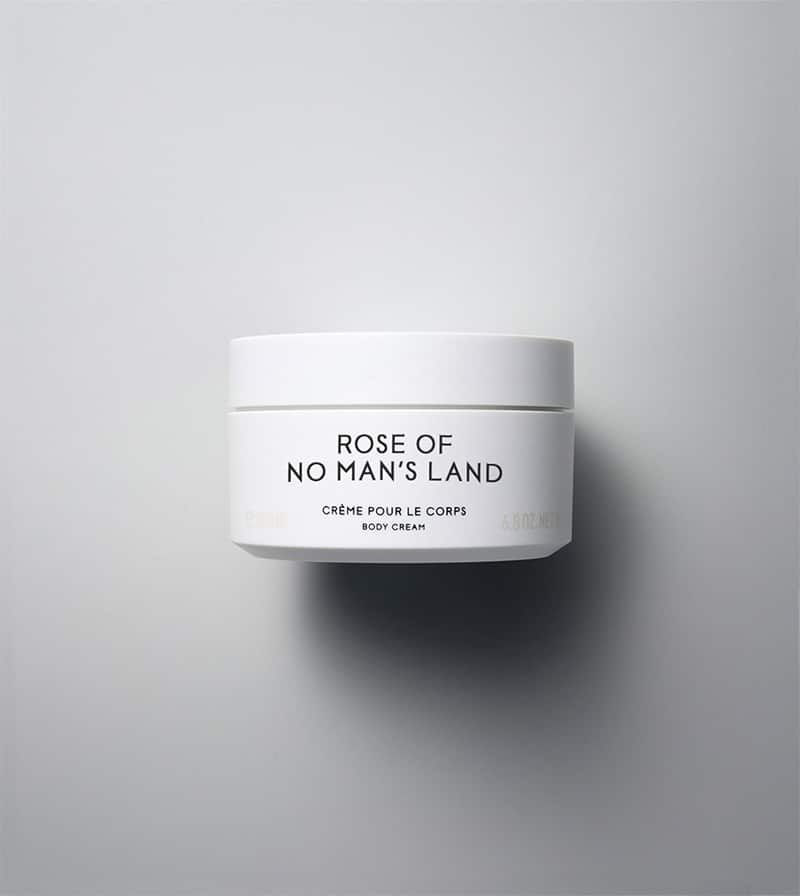 Rose of No Man's Land Body Cream
Rose of No Man's Land is the nickname given by soldiers to the nurses who saved thousands of lives during WWI. The scent is a tribute to selflessness and compassion.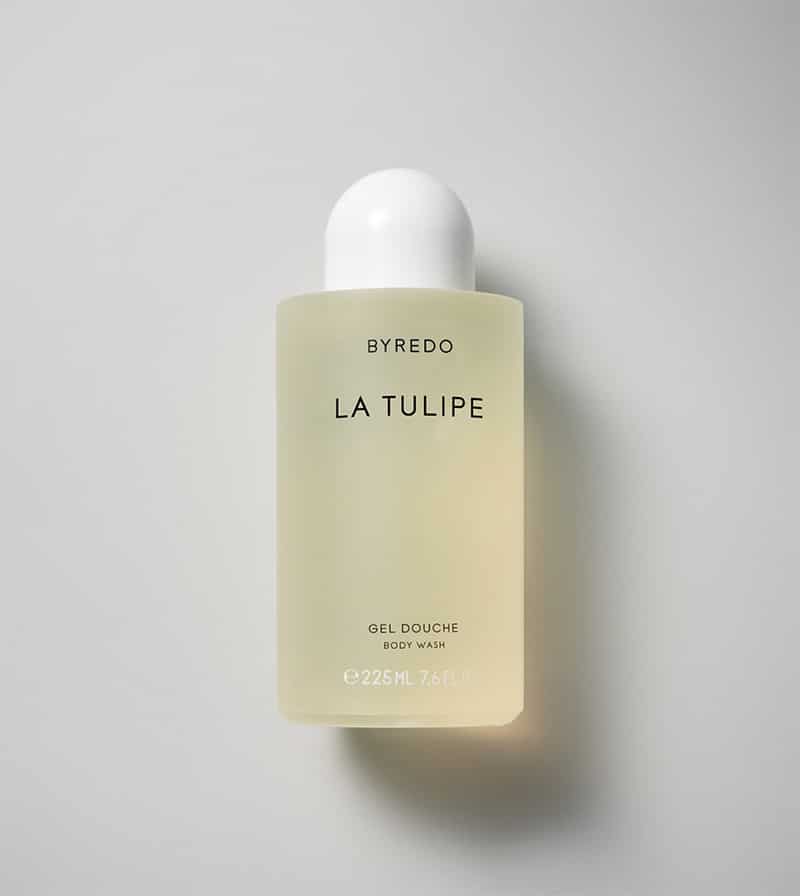 Tulips may not be the first flowers you would think of as being fragrant, but a number are definitely sweet-smelling and this body wash brings out that seasonal joy.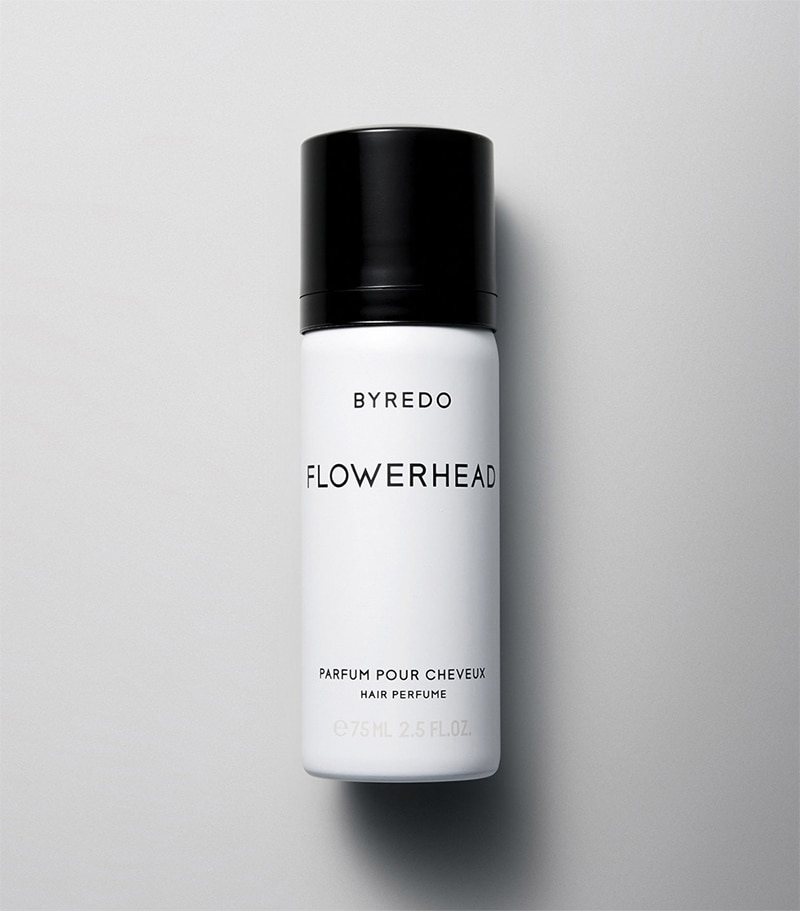 For years I've been spraying rose water on my hair as a type of hair perfume. The truth is that hair carries so many smells of our surroundings that the identity of us gets lots. I was really excited to explore their hair perfumes and it's a great alternative to those that don't wear perfume directly on the skin. You will smell like a bouquet of fresh flowers on your head!
Visit Byredo in Paris at 199 Rue Saint-Honoré, 75001 Paris