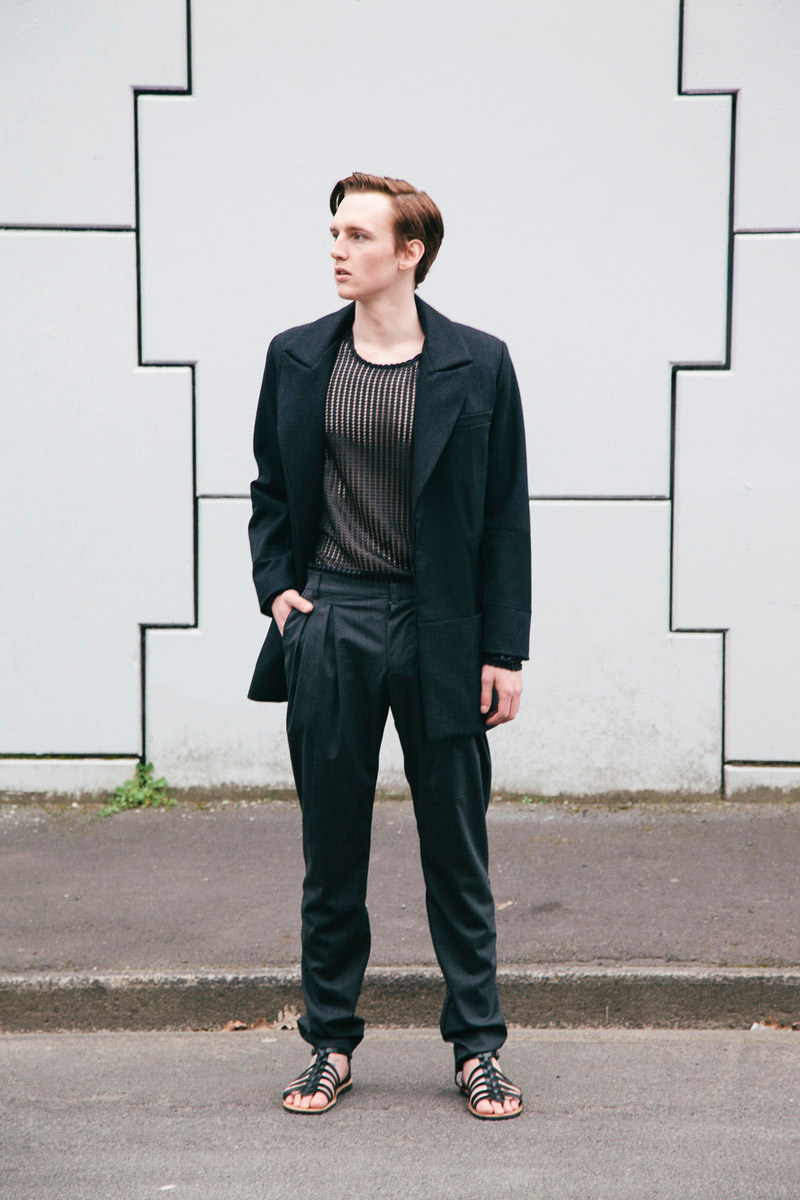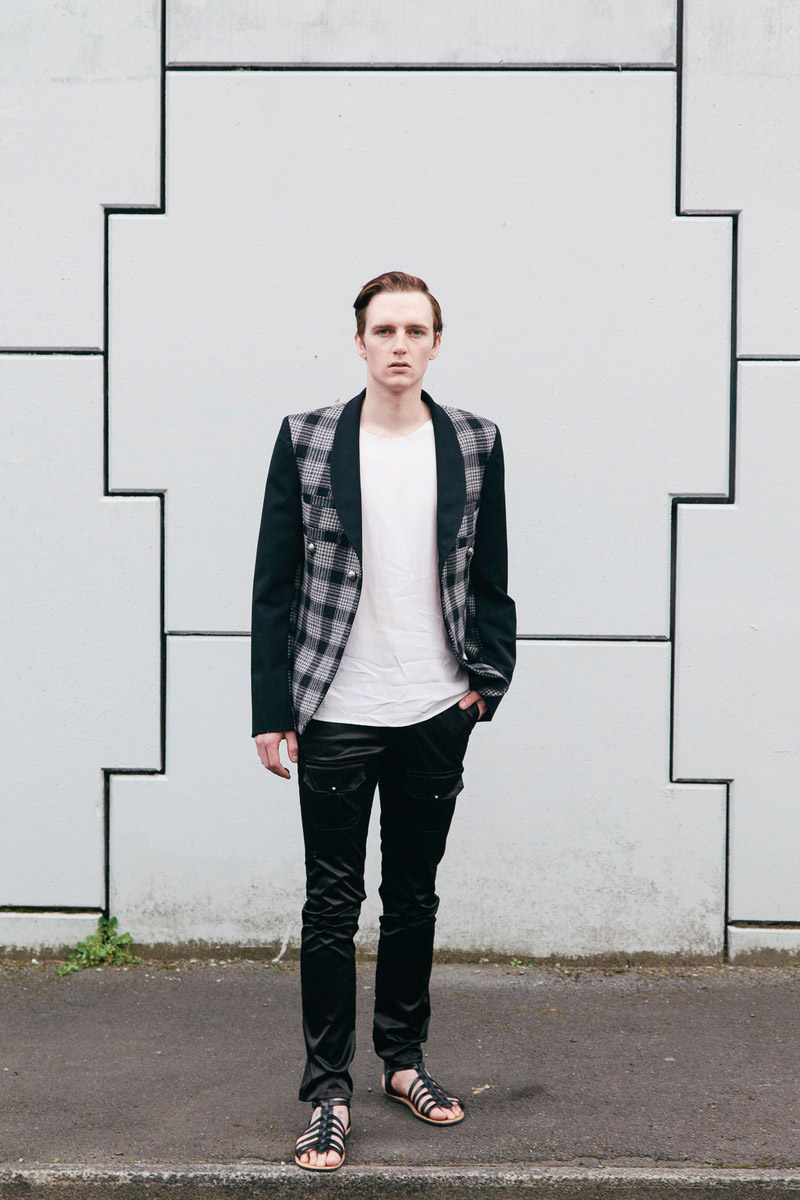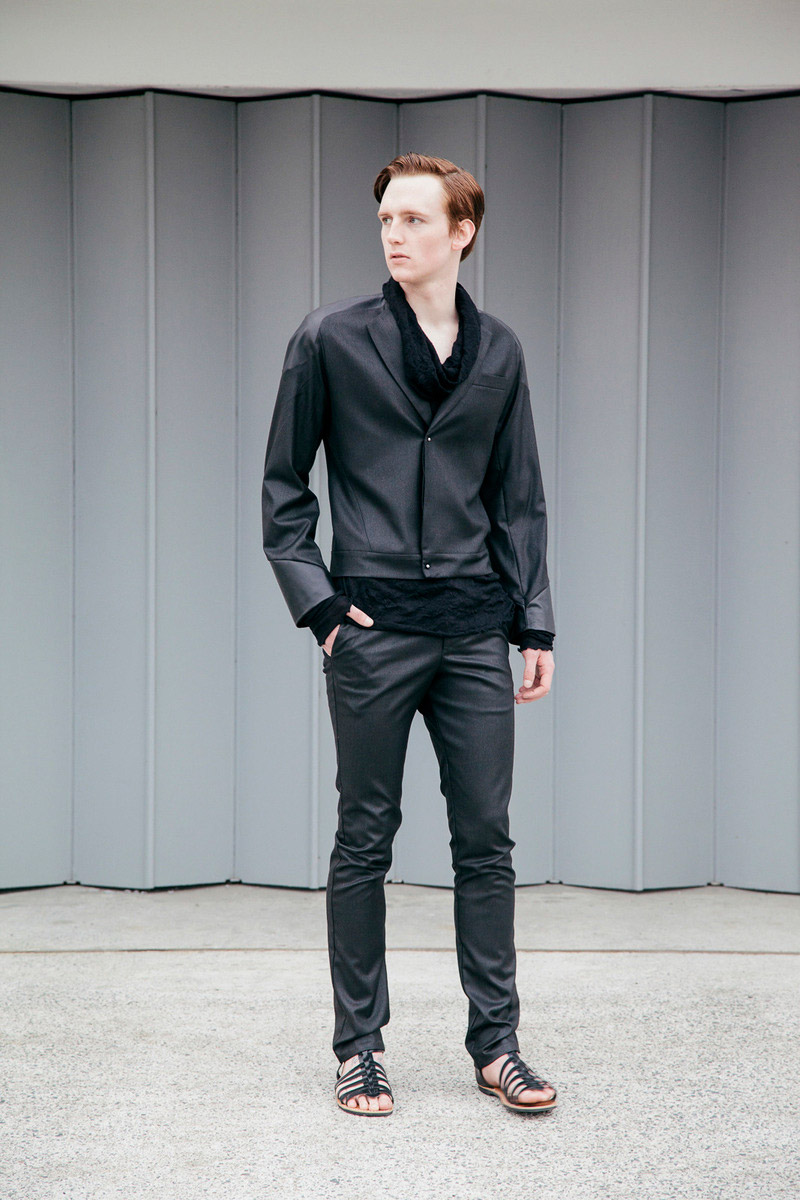 Grant Davy "Indifferent being" collection is based on the work of illustrator Jon Carling. He creates pen and paper illustrations of beings that one could imagine occupying a post-humanity earth. They appear to be human/machine/animal hybrids. Not far removed from the trappings of human biology but far enough removed to appear indifferent to the woes of what it means to be human.
Grant used luxury fabrics like leather, Silk and suiting to create a sense of familiarity, but in hybrid cuts and intricate panelling to distort the familiar- channelling the clinical elegance of Jon's beings. The collection consists of muted colours- charcoals, not-quite-blacks and aged greys.
***
Grant Davy entered the Westpac Young Designer competition, a local competition for fashion graduates in New Zealand. The top 3 publicly voted collections get to go to New Zealand Fashion Week in September as finalists, and one collection ultimately wins. The prize is $5000 NZD and a year of fashion and business mentoring.
You can vote for Grant here!