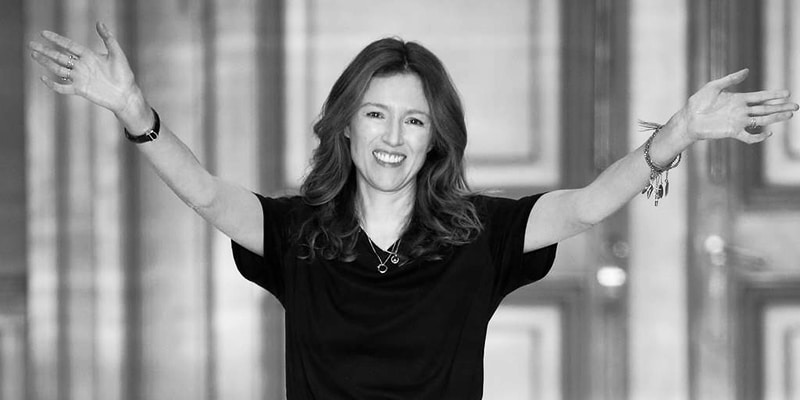 Clare Waight Keller has parted ways from luxury Maison Givenchy being at the helm for three years, WWD states.
The British designer, who bolstered Givenchy's global etiquette by dressing Meghan for her royal wedding celebrations in 2018, departs the French band at the end of her initial contract. Her last collection was the FW20 women's RTW, showcased on March 1 during Paris Fashion Week. The development highlights a trend for shorter tenures at heritage brands and sets another appointment at the heritage house, controlled by luxury conglomerate LVMH.
A recent statement saw Waight Keller remarking: "I have shared so many incredible moments with the brilliant Givenchy ateliers and design teams: Your exceptional talent and dedication will forever remain in my memories. My heartfelt thanks go out to each of the unsung heroes and heroines behind the scenes, for their contribution from product to communications and retail, and every global team member, partner, and supplier in between."
Among her many accomplishments during her tenure (including bringing couture back to the fore), she held an eclectic approach to Givenchy's image, minimizing the gender territory in shows and campaigns, and pioneering a leadership through avenues of ageless elegance. Indeed, her tasteful, poised yet to romantic edge roused subversion and avant-gardism. However, her 2018 fall show – in memory of Hubert De Givenchy – advocated "his timeless elegance and abiding grace", mimicking his iconic creations, techniques and sublime lexicon.
When she arrived at Givenchy, the designer made her boho romance discernible after the six-year helm at Chloé.
"How I'm perceived here in Paris is actually really different than who I am as a person and as a designer," she said the night of her couture debut in March 2017. "I started out in the Nineties wearing black for about 10 years. The thing that's been really exciting coming here, I feel like I've put a lot of me back into it" she rationalizes.
With a great backbone in menswear and knitwear, Waight Keller also served as a senior women designer at Gucci during Tom Ford's era, with further appointments at Ralph Lauren and Calvin Klein.
And while the fashion world ponders and faces major reluctance, Waight Keller's next move is yet to be revealed.