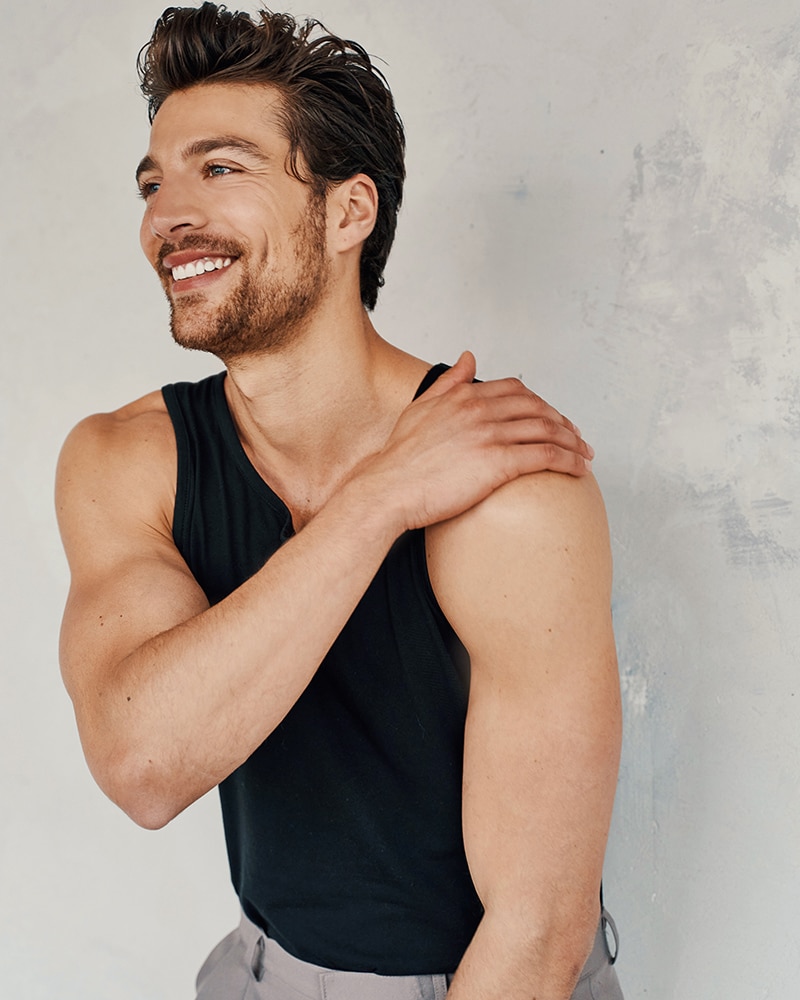 Simone Susinna's glossy Instagram posts give us blissful infatuation, adding up excuses to jaw-drop and admire – literally. But his drive veers beyond his glamour. In fact, behind it there's a talent with fond desires, which make his persona euphorically inexorable. And as nutty as it sounds, once the pursuit for prominence is sought after, the energy levels soar in no time.
Charting a time of growth and confidence, with a move that marks the turn of a new chapter, we caught up with the wonder-boy and broke down career, peak experiences and pinch-me lessons ahead of the new decade.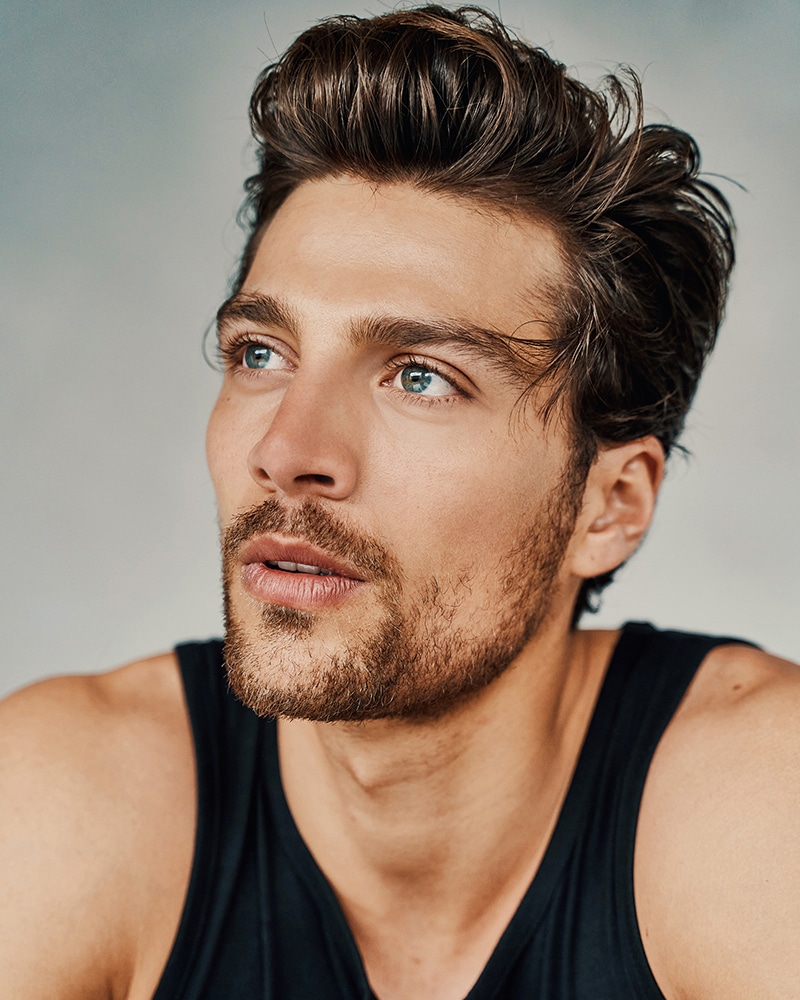 Hey Simone, so if you were to describe yourself in three words, what would they be?
Selfless, Positive, and Confident. 
How did you venture into the fashion industry? 
I started modeling because two stylists scouted me in Sicily and advised me to go to Milan to model. Everything started from there and it's been an upward journey ever since!
You're Italian and now you're in NYC. How did it all happen?
My journey from Milan to NYC happened because I am an ambitious person who likes new challenges. After having accomplished so much in Milan, I wanted to conquer the big apple, the city of great opportunities.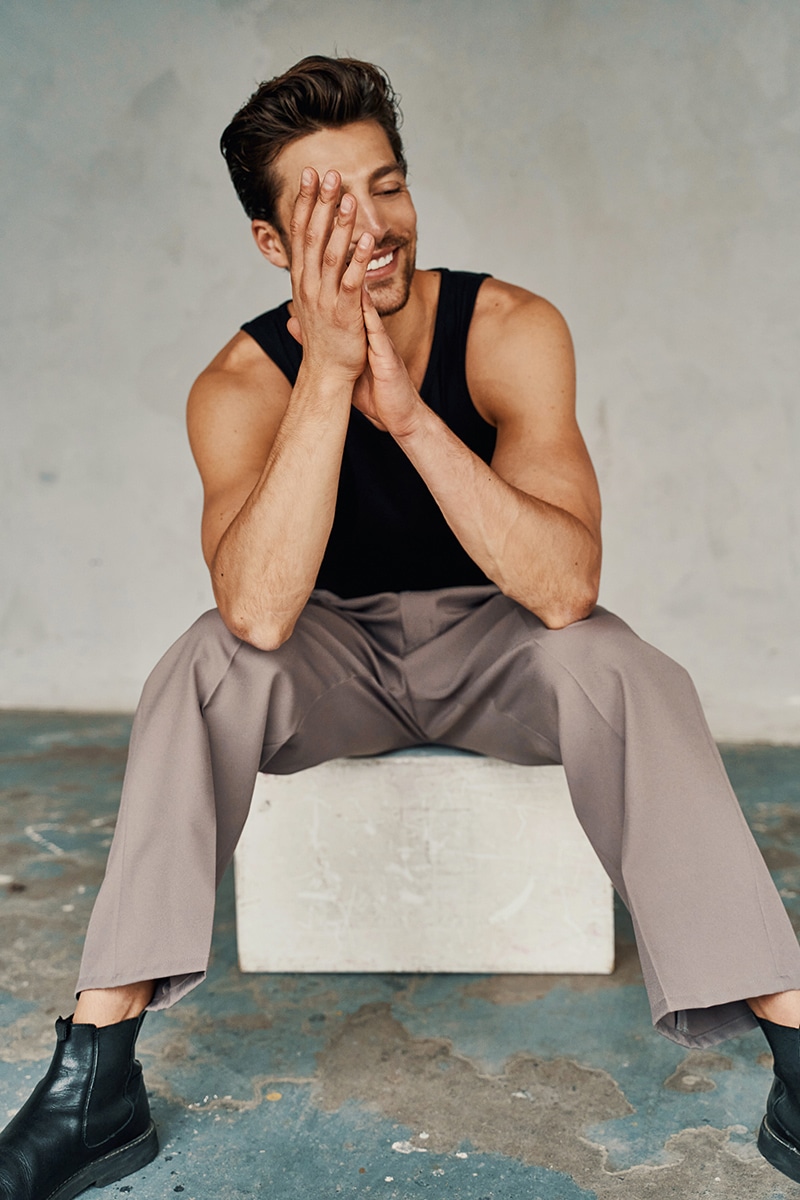 How are you finding living in the Big Apple?
Living in NY gives you a big hit of energy every day; from the skyscrapers, helicopters, and subway performers there is always so much going on. But with this being said, I am very focused on myself to grow more and more every day.
Who's been the dream client to work with?
Armani has been an amazing client to work with. Whenever I have a job with them it is always great and gives me the best emotions. 
Favourite experience thus far? Please, narrate.
One of my favorite experiences so far has to be my trip to Indonesia, precisely to Bali. It was a reflective journey; immersed in nature and dedicated to inner growth.
How's it been for you since the start of your journey? Did you encounter any major hindrances when you first started out in fashion?
I haven't encountered any major obstacles at the beginning of my career. I must say that I am very lucky to start working immediately with the big brands and from there all the doors opened. I also must thank my agents for the great work they do.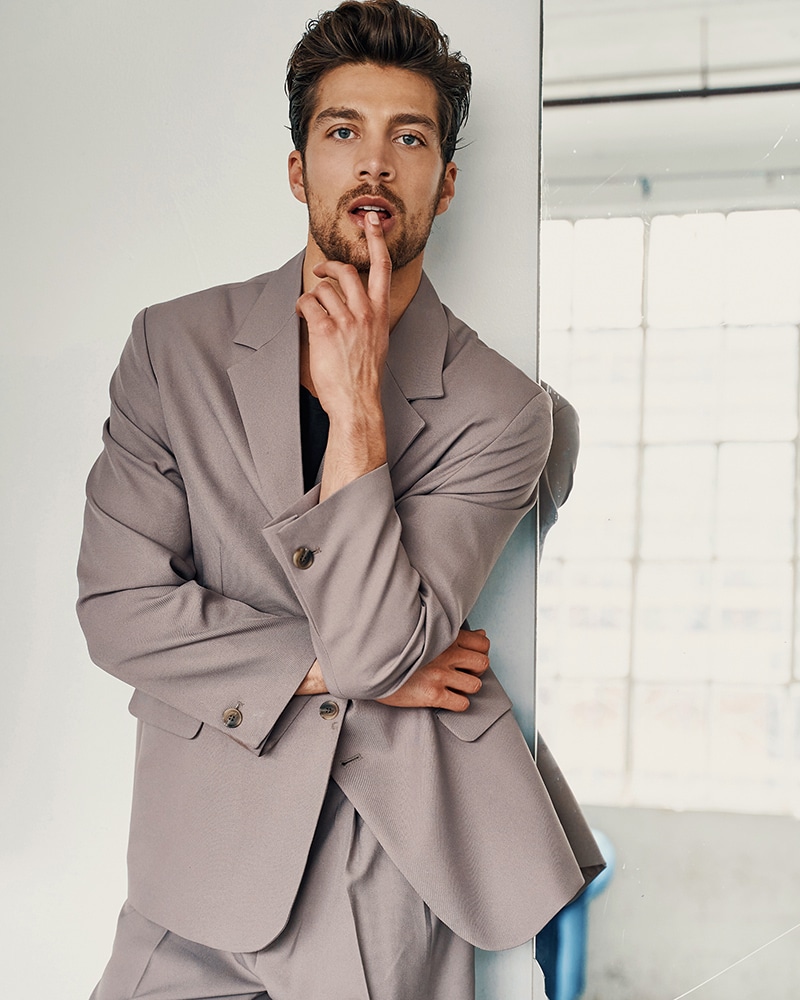 Prior to becoming a prominent model-influencer, what did your previous job entailed?
Before becoming a model, I would have liked to continue my football career.
You've recently walked the Armani show in Miami…
My first job in Milan was the Armani fashion show. Most recently I walked the Armani show in Miami. Luck? In this industry, we always hope to walk on a wave like this. It has been an amazing experience working for a client like this thus far. 
Essentials to bring along your travels for a last-minute job are…
The essentials I bring along for all last-minute jobs are my organic almond oil that I put on every night before a job and then jewels of a friend as a lucky charm that unites me in everything. As far as clothing is concerned, a shirt and jeans are enough. The rest is practically provided by the client.
In an era raged by the ruthless yearning of digitalization and social media appearance, being constantly exposed to the public's eye must result quite daunting, particularly with the level of saturation present in such field. In a nutshell, what are your key thoughts in regard to the whole Instagram thing?
Speaking of Instagram, an immense chapter opens. I believe that everything has its pros and cons. An example of a pro could be its dissemination of important instant news, while an example of control, I speak for myself, could be the fact that many people could not be part of my world as it is today. But they have found a way to follow certain people they connect with. Which is really amazing. 
Could you say that spending plenty of time on social media does affect your self-esteem?
As I said at the very start, I am a confident and very determined, nothing and nobody can bring me down (*laughs*, just kidding). But I have to say that to date there are more positive comments than negative ones, so they keep my self-esteem high.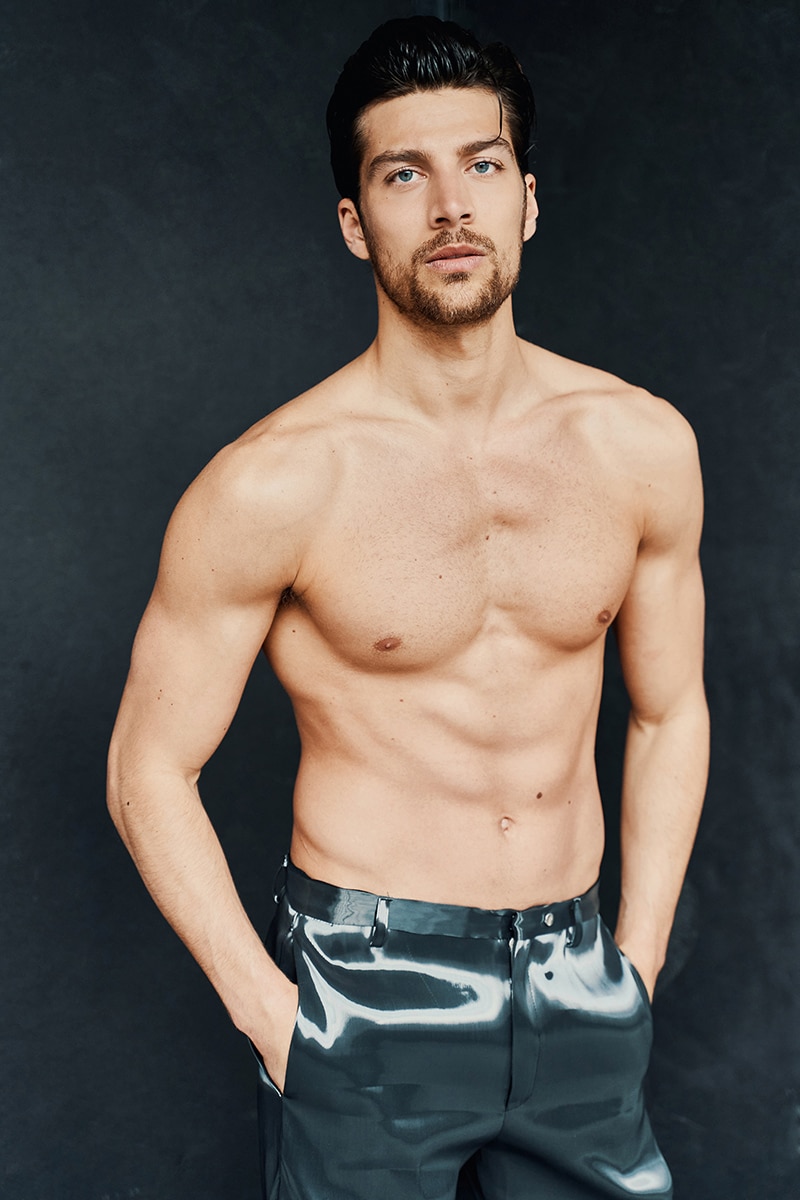 I imagine that due to your kind of occupation, you tend to travel a lot. What's your favorite city and why?
My career has many positive things, including traveling a lot and getting to know many places that maybe I would never have been able to visit. One of the favorite cities I have been to is Miami. I was very impressed with the standard of living in Miami and it is something I really could connect with. I found the right compromise between fitness, wellness, and fun. All of the best things in life! 
If you could pause time and go back to a specific era. What would it be? And why?
I am very fond of vintage fashion. I love the fashion/style of the 90s and would be cool to live a life like the protagonists of Beverly Hills.
What's been the most gratifying aspect of your career thus far?
Certainly, one of the most rewarding jobs is the worldwide Guess campaign I shot. This particular job is one that I had been waiting for and appreciated since the beginning of my career. 
What about the most fulfilling?
One of the most fulfilling and rewarding experiences so far has to be working with one of the greatest fashion photographers Mario Testino. I learned a lot from him.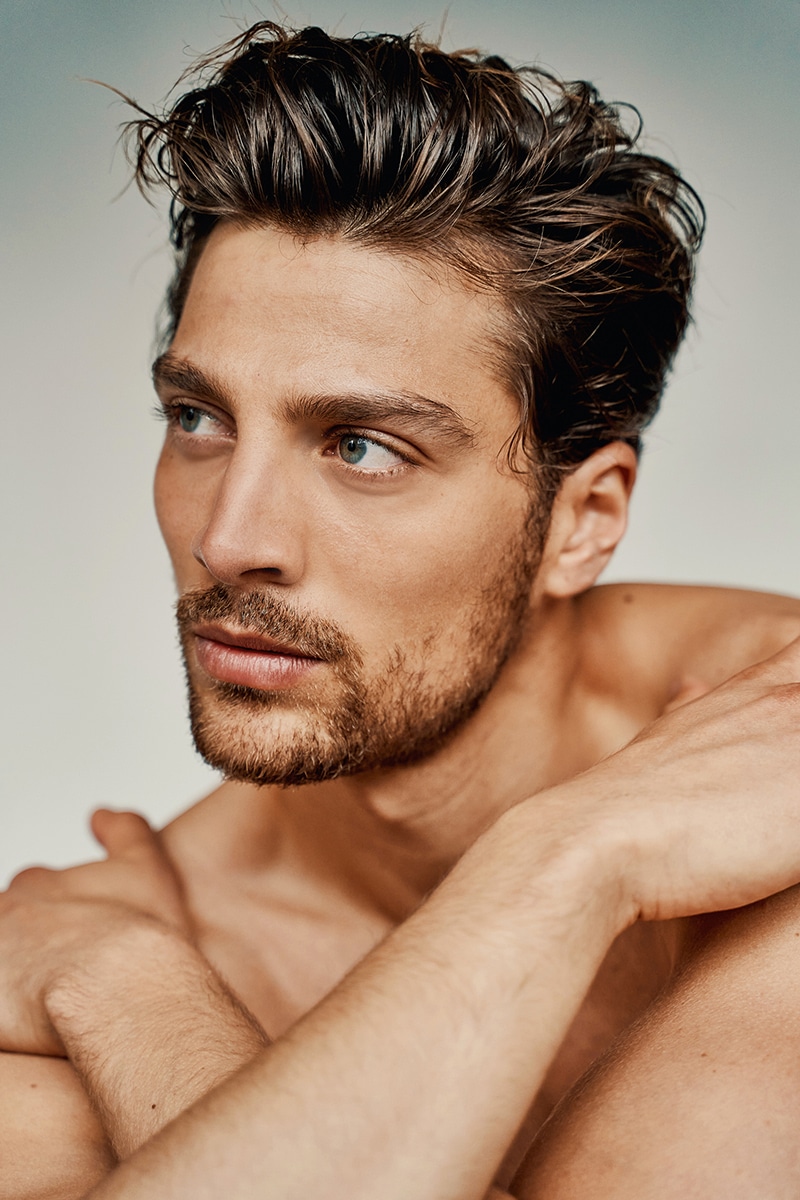 What's the wisest lesson you've learnt being in the industry? 
The wisest lesson I have learned in this industry is that there will always be someone better than you, so you have to work hard to succeed. 
Any advice to give the young wave of aspiring people, wanting to venture into your world?
The advice I can give to people who want to undertake this journey is to remain humble, to have fame and not to fall at the first obstacle because there is so much competition.
Photography and Creative Direction: Tom Buck @tbuck9
Talent: Simone Susinna @susinnasimone at HEROES Models @heroesmodels
Brands: GAROFALI