"Don't waste your youth growing up". – Pablo Picasso
He's young, for sure. Sexy? Certainly. Star of our today's interview, he is the English actor Jack Brett Anderson, one of the protagonists alongside Antonio Banderas in the series produced by Fox 21/Imagine, Genius: Picasso.
26, born and grown in London. Many remember Jack for his participation in the teen-cult Wolfblood. Now our boy is among the promising British talents, a catalyst of attention thanks to his natural self-awareness, his charisma, and overflowing energy. In Genius: Picasso, he plays as Honoré Joseph Géry Pieret, a bisexual French Belgium thief and con man, who befriends Picasso and ends up landing him in a lot of troubles with dodgy manoeuvres.
We met Jack during our exclusive shooting by Joseph Sinclair. We were overwhelmed by his charm and the strength of his smile. Of course and talked about life and work, about passions, about future.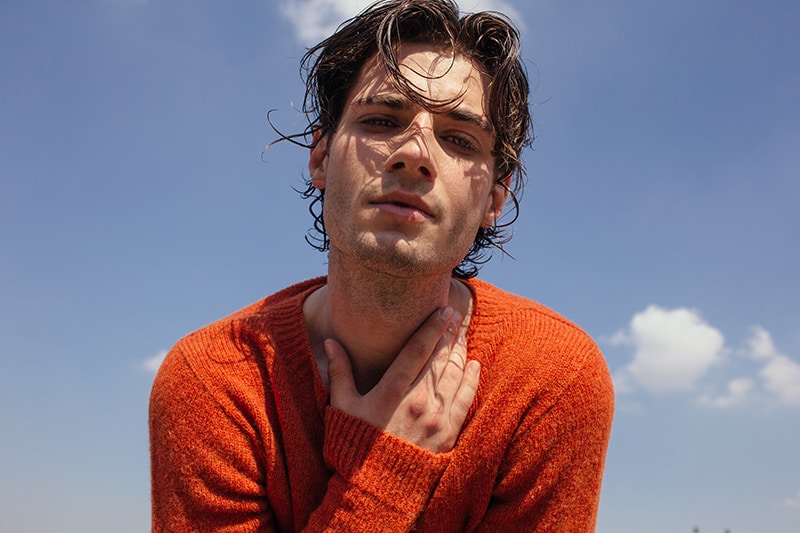 FUCKING YOUNG! – Hello Jack! Tell us about yourself?
Jack Brett Anderson – I'm Jack, 26 and from London, born and raised and I'm an actor.
F.Y! – How and when was the passion for acting born?
JBA – I recall my passion for acting ignited when I started secondary school which was around 11 years old but I think I knew I should pursue it when I was in year 9 and I was cast in an A level play. They were so much older than me and they wanted me in it still. So I thought, why not, give it a go.
F.Y! – When did you realize that you could concretely be an actor?
JBA – Concretely, I mean that would have had to have been when I was 19 when I did the play Edward II by Christopher Marlowe and it was the first time I had ever gotten a review/opinion from anyone other than who I already knew and to be honest, the words written really surprised me and     I guess gave me the acting bug for real. The review made me feel I wasn't wasting my time and still am very grateful to the British Theatre guide for writing such nice things.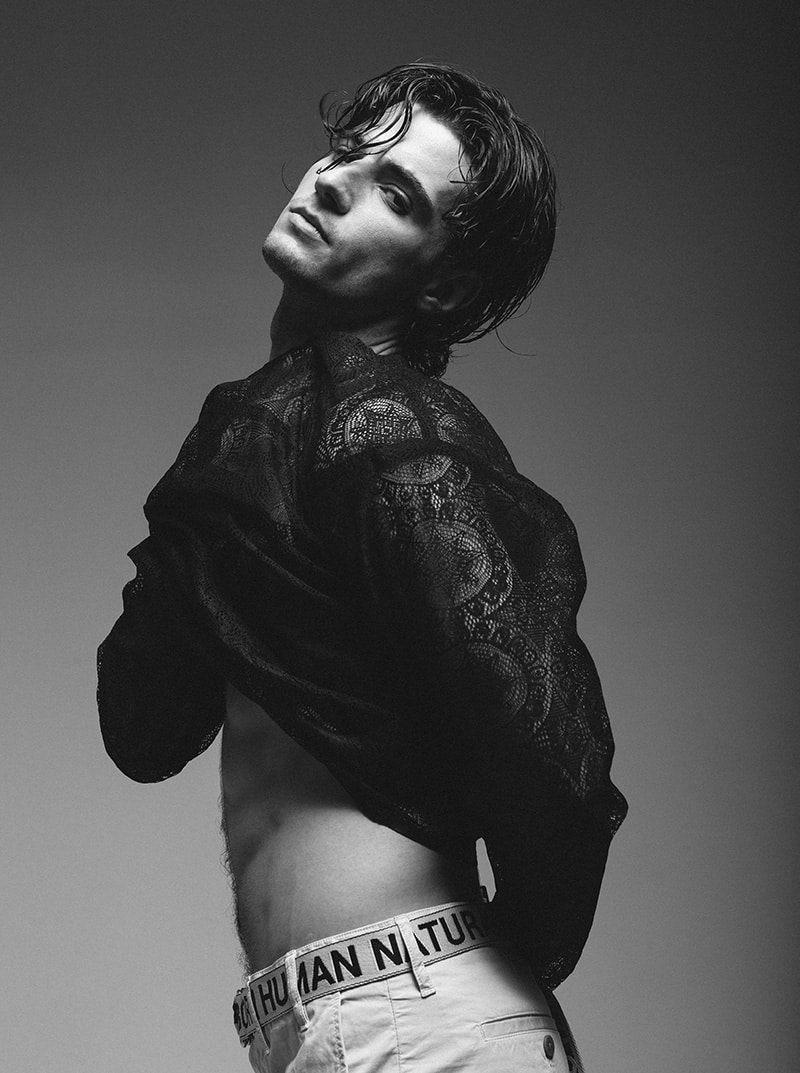 F.Y! – Despite your young age, you have several experiences in cinema, TV, and theater. What do you prefer? What are the differences and what are the similarities among the three?
JBA – You know, I truly have loved each and every experience across all areas of the industry that I've been fortunate to do and I want to say thanks to all the directors and producers who have believed in me and have me onboard. I must say I have really enjoyed my time doing Television but I think there is a mutual skill across all of them but they all each need to be tailored to. Film is smaller and I think more controlled as every thought and expression is magnified, and I suppose you could say the same for TV, but with stage, you need to magnify all that you do so the person at the back of the room doesn't get left out from the story. We have a responsibility to tell the story fully, truthfully and believable.
F.Y! – What does being an actor means for you?
JBA – It means a lot to me, It means I get to do what I Love, what I'm passionate about…namely expressing myself or what needs to be expressed or shown, to either uplift or inform and most importantly reflect life.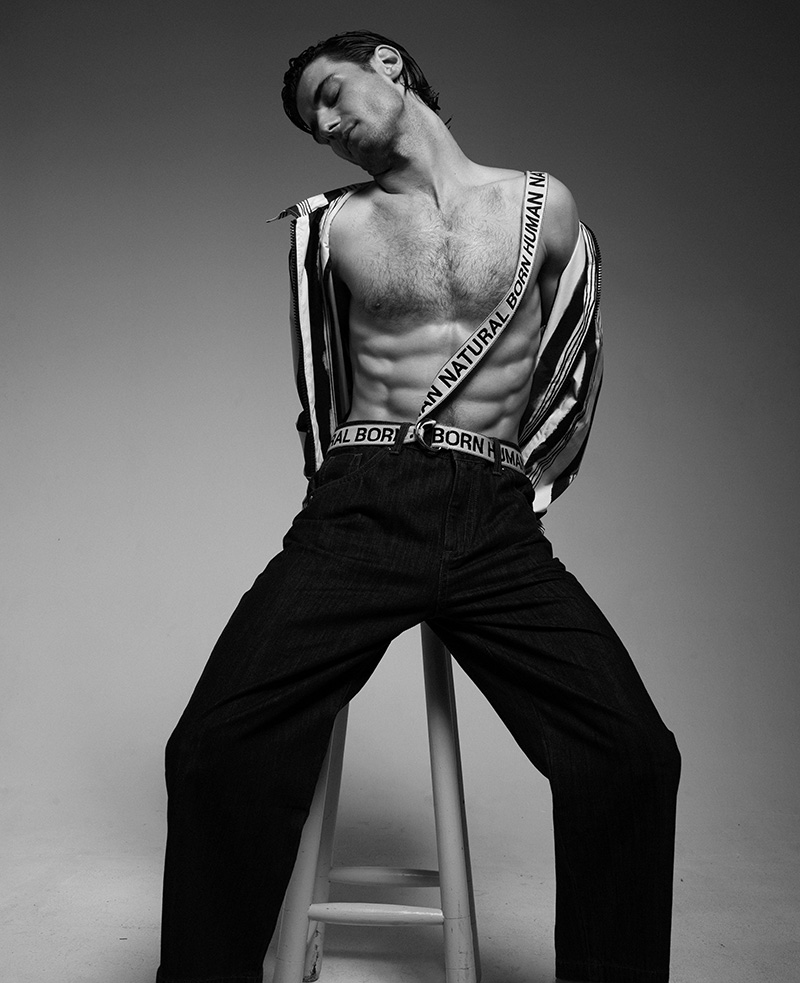 F.Y! – We can remember, among others, you were the lead in the BBC series Wolfblood and Is this Rape? Sex on trial and in the movie Don't Hang Up. Which of the cited and the not one's productions do you feel most linked to?
JBA – I feel linked to all these projects because in each of them. I feel really shaped where I'm at right now and I loved doing each of them. Wolfblood was, of course, the longest run I have done on any one project but Don't hang up was my start in film.
F.Y! – Produced by Fox 21 / Imagine, Genius: Picasso is the new TV-drama dedicated to the famous artist of Guernica in which we're seeing you in these weeks. Do you want to tell us about it?
JBA – Genius: Picasso is a retelling of the artist's life, of whom is played by Antonio Banderas, and the series is produced by Ron Howard. Its very gripping and telling insight into his life, across his magnificent work, the making of it and his love life. I play the role of Géry Pieret who is a young conman which is a form of artistry in itself. His and Pablo's paths to cross after being introduced by mutual friend and have left him with a whole raft of problems to clean up. He's a fun and outlandish character for those times and I think and hope people will enjoy him.
F.Y! – As you know us already, you act as Honoré Joseph Géry Pieret, a bisexual French Belgium thief and con man, who befriends Picasso and ends up landing him in a lot of trouble with his con-man manoeuvres. How was to fall into the role of this character?
JBA – I found it really fun to get into this character and to portray him. I'm not a conman and I'm not out there causing trouble so getting to do that for a wee while was fun and insightful. A new character, a real one which has a completely new life to my own. I guess we can all relate to getting the chance to do something we don't normally get to. I suppose that's why so many people love computer games.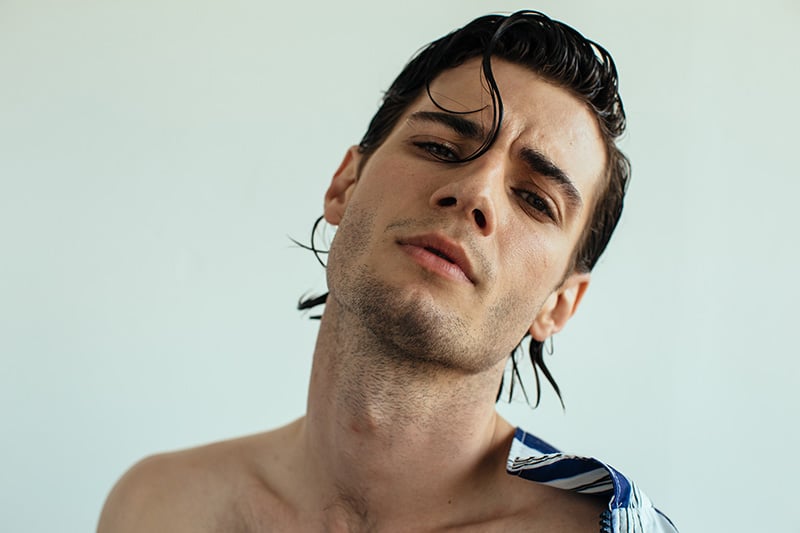 F.Y! – What about your experience of working on this production?
JBA – The team on this show were simply amazing to be around. There were so many actors and creative's bringing it all together, it was really a delight and to be around such hard working passionate professionals always feels like a blessing.
F.Y! – You have also worked with Dolce & Gabbana both in London and in Milan. What is your relationship with fashion?
JBA – Modelling, as such, really came via my acting work and I'm actually really happy that is the case as it's my truest interest but that being said, to be asked and invited into the fashion world, was a real surprise but also exciting. Dolce & Gabbana were so welcoming and giving as a fashion house and as people. I loved working with them and being apart of a brand respected so much and for such a long time. I guess my relationship with fashion is another expression of where I am, what I want and how I feel.
F.Y! – Your favorite designer? What do you prefer to wear?
JBA – Every designer has their flavor and style all having something to offer. Seeing the high end of fashion in recent times with the work that has come my way has given me an interest and appreciation in the fashion world and the creativeness that goes into making their pieces. I honestly like to wear what I feel comfortable in, be it Dolce & Gabbana or Prada to Tom Ford or simply Adidas tracksuit or River Island casual day wear…or a piece of each and put them together – we can blur the lines nowadays because everyone is becoming more accepting to change.
F.Y! – We also saw you in a music video – Wolf Alice's music video for their hit song Don't Delete The Kisses. So I ask you: what kind of music do you listen to and what is your favorite song?
JBA – I loved doing this video and working Sophie Muller the director and I'm glad it was received so well. With me, I like all kinda of music, I like lyrics and melodies be it from a rock song like Linkin Park or a pop song from Ariana Grande or, R&B from Beyonce or something more soulful like Lauryn Hill, Adele. Just good music, I think each genre has a different vibe and offering.
F.Y! – What do you like to do in your spare time?
JBA – I like to gym, its good for focus and health. I like to, ya know, hang with my friends, hear their stories, see my family and make some quality time with them. When you're fucking young you don't care about those things, but being a cool fucking young person is considering those things.
F.Y! – Your relationship with the Socials?
JBA – Relationship with socials, I'm in no relationship with socials haha. I use social media to stay up to date with current affairs, my friends, and most importantly the fans and support of the work I've done, without them being so amazing and lovely I guess I wouldn't be where I am, but I think so far its been fun and a nice exchange from me to them and of course them to me.
F.Y! – Instagram, Facebook or Twitter?
JBA – I have to say Instagram is my go-to platform and it has been for a while. It harbor's all the other elements that twitter and Facebook have but on one app. Twitter is so political and can really draw people into debate where you're limited with characters, that's frustrating.
F.Y! – Your dream in the drawer.
JBA – To fly, I've dreamt of flying before. That's a dream right there. but in life, to make a mark in someway that's remembered and to have added to life however small it may be and I think that may be in acting or maybe one day, direct. What a dream that would be!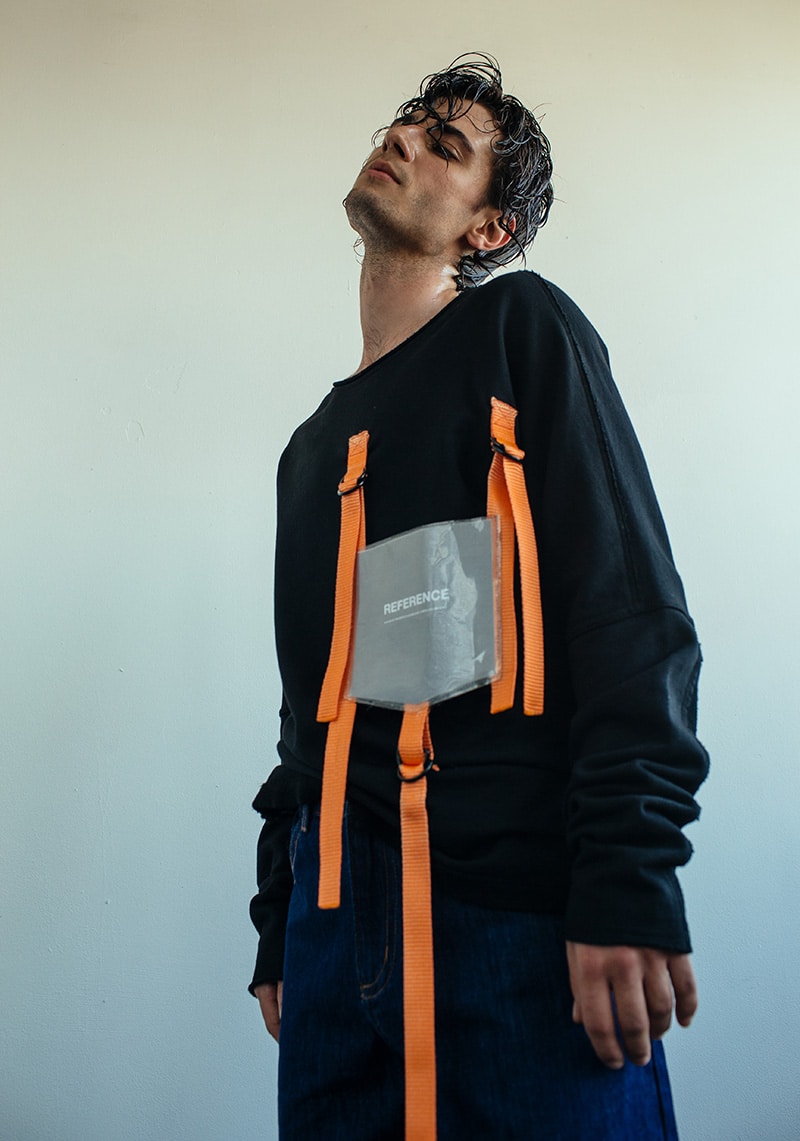 F.Y! – Future projects?
JBA – There are things that will come after Genius – a film called Acceptable Damage that is a British indie I did and I also play Fritz Neller in Daniel Alfredson Intrigo: Samaria which is the third movie of a Trilogy he's done with Gemma Chan and Ben Kingsly.
F.Y! – As always, our last question… According to you, what is really FUCKING YOUNG! today?
JBA – To be a considerate cool cat, keeping your youth and spirit while doing what you love, that's being fucking young to me…And celebrating it.
Catch Jack in the new Genius: Picasso drama series, Tuesdays on National Geographic.
Photographer: Joseph Sinclair
Stylist: Lewis Evans-Martin
Hair: Louis Maharaj
MUAH: Sergio Alvarez
Brands: Petit Bateau, Ben Sherman, Carrier Company, Farnol, River Island, Tourne de Transmission, Norse Projects, Weekday, L.F MARKEY, Daniel w Fletcher.