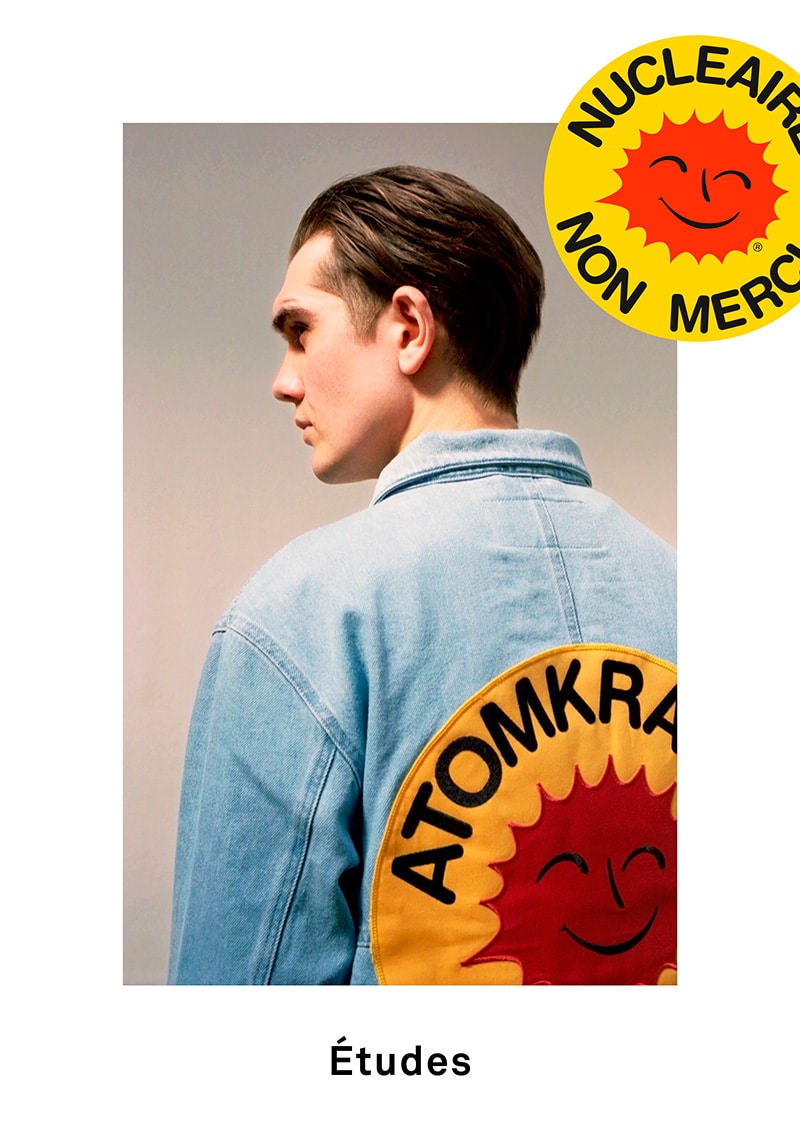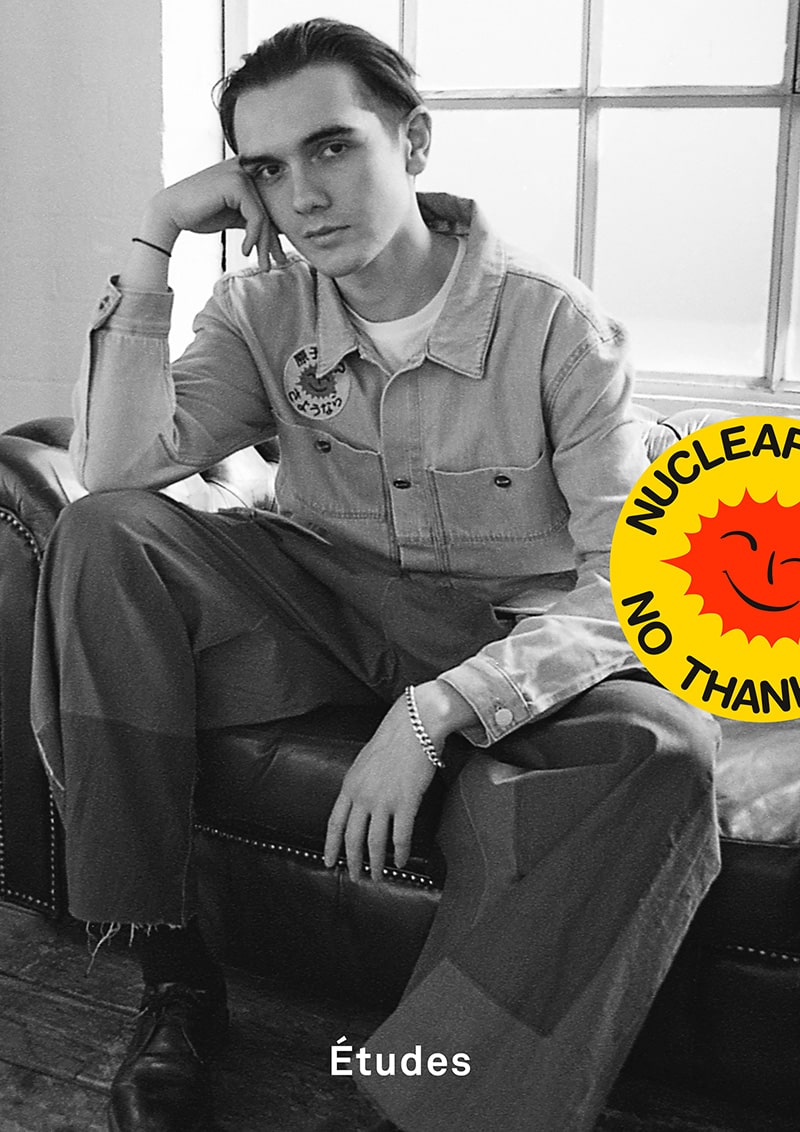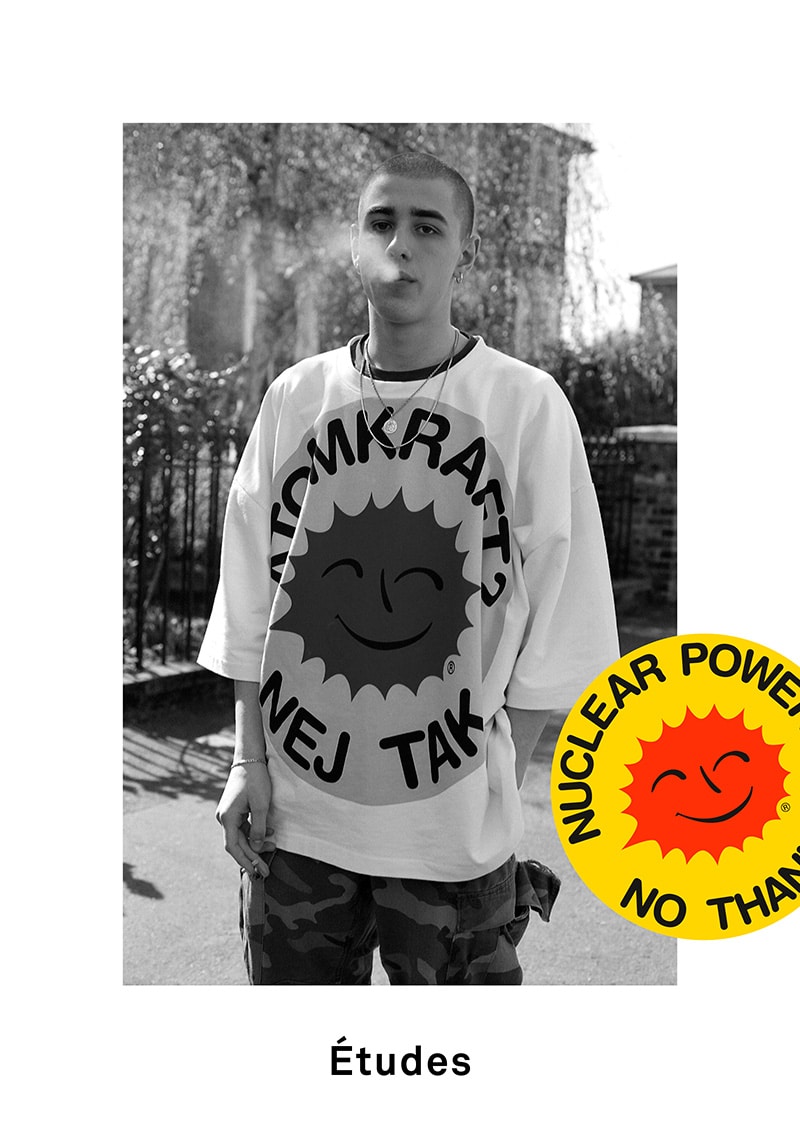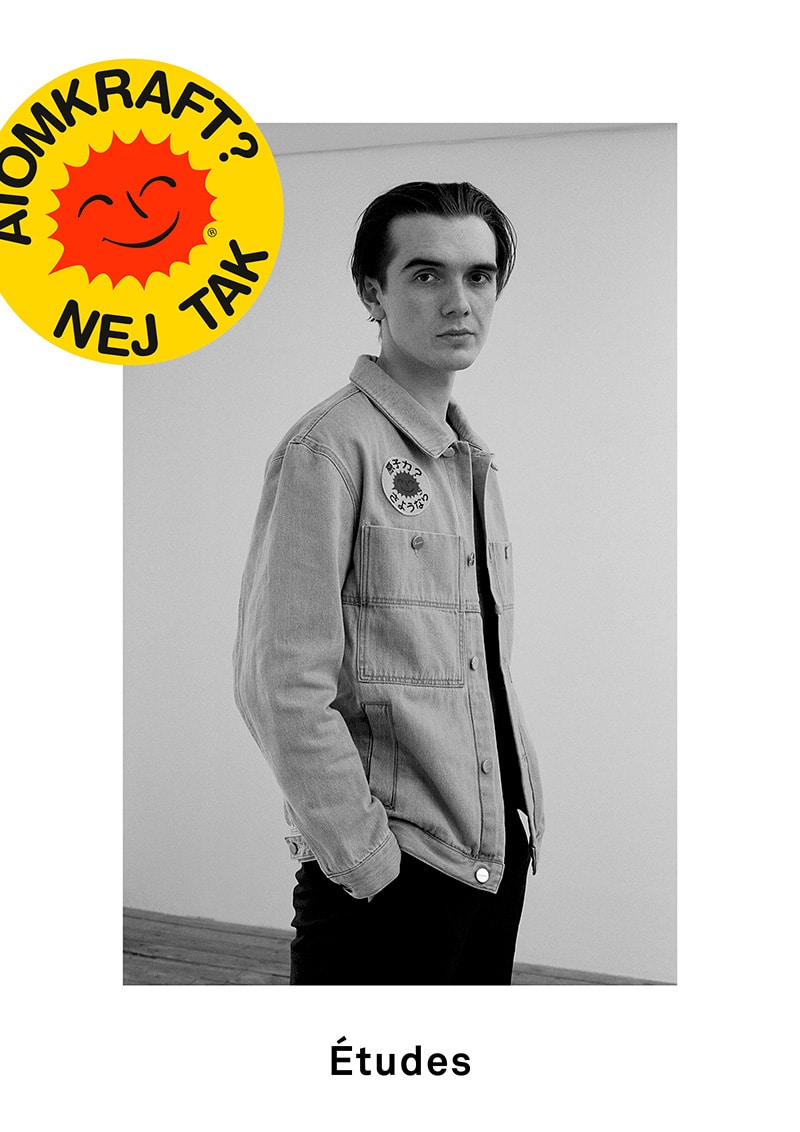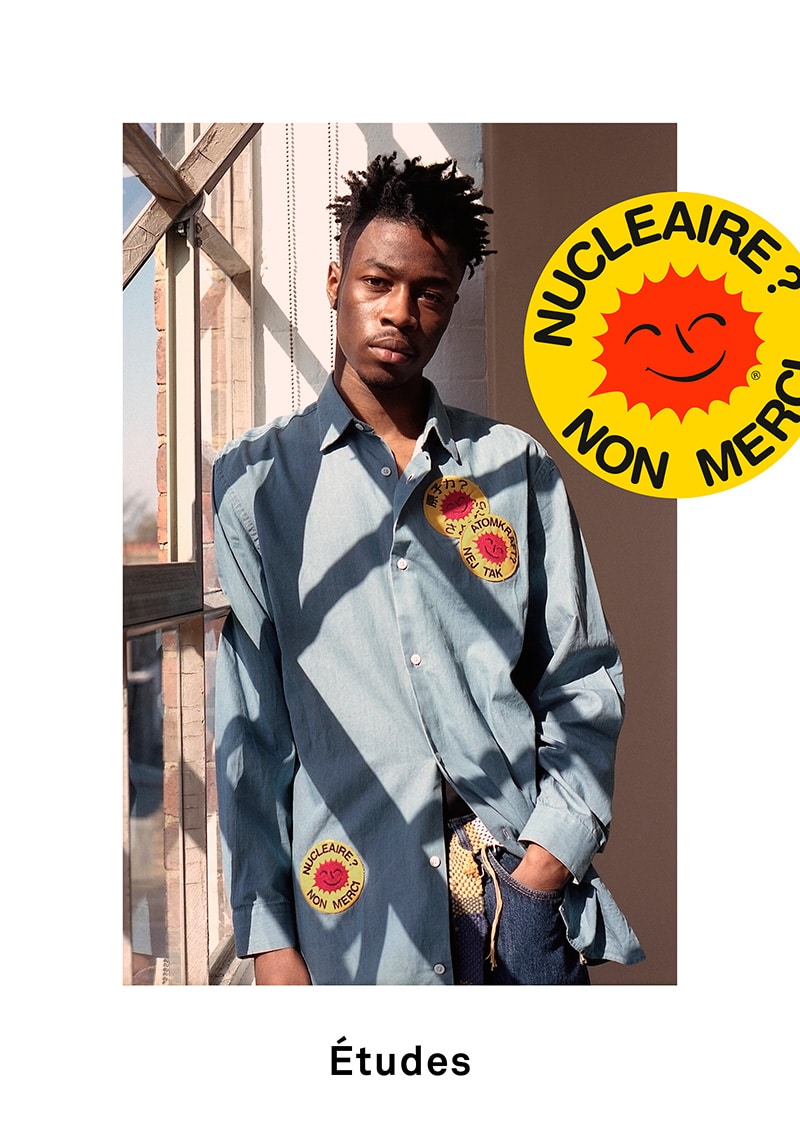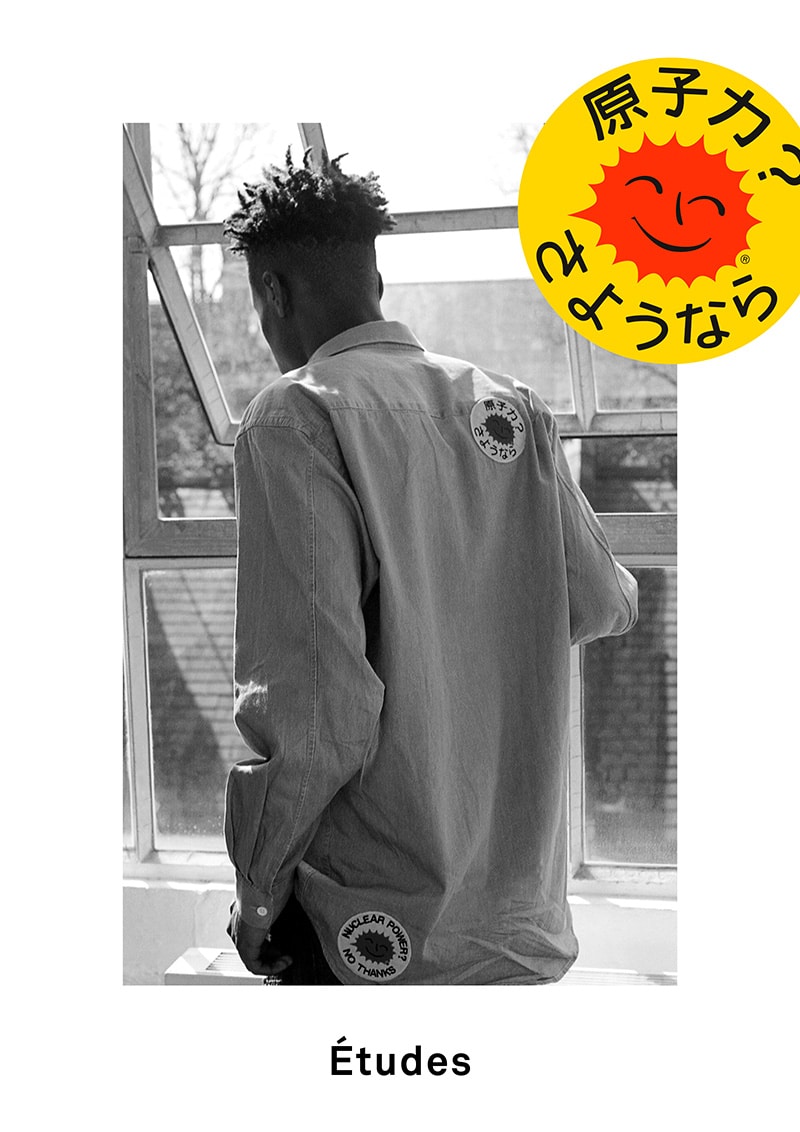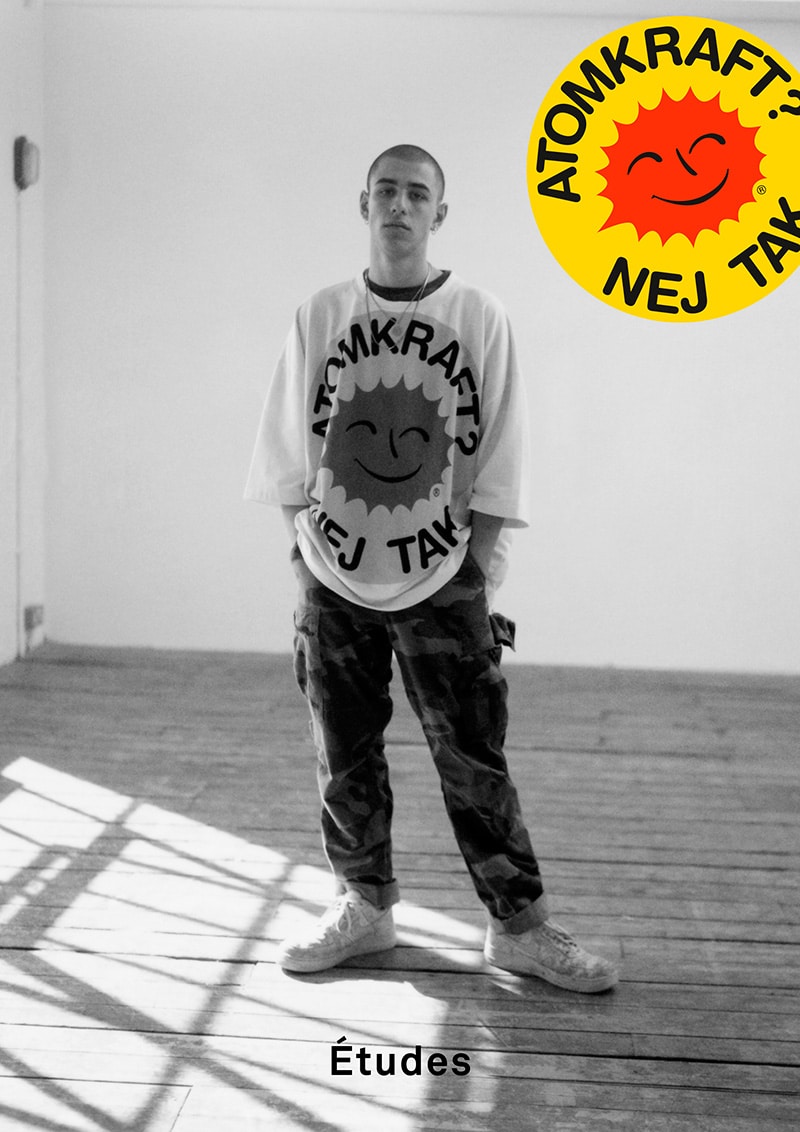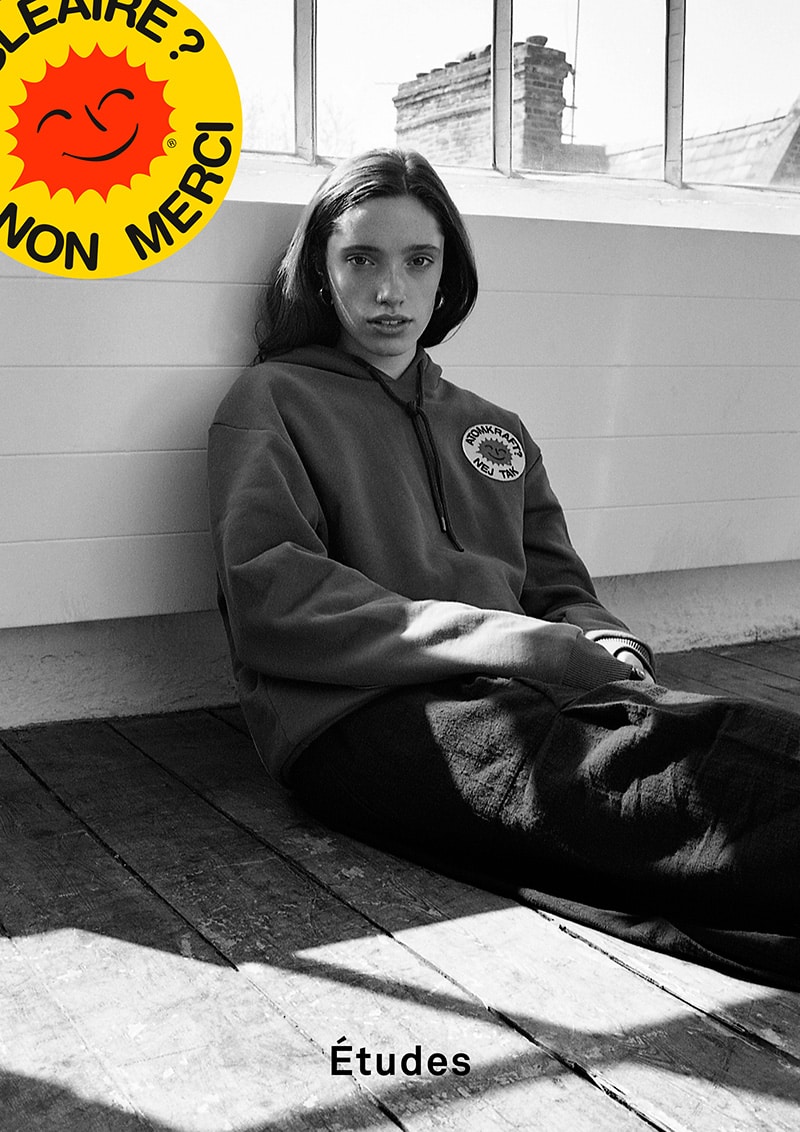 The Smiling Sun was created in 1975 in Denmark. Within a few years the logo was translated from Danish into over 50 languages and rapidly became the most common symbol in the anti-nuclear power movement worldwide.
Études collaborates with the founders of the Smiling Sun using their logo as patches and prints on denim, caps, t-shirts, and sweatshirts for Études' latest capsule collection. A collection celebrating the anti-nuclear movement that embodies the new generation's environmental consciousness.
Photos by Ian Kenneth Bird.