Etnia Barcelona Lands A Collection Inspired By The Elements Of Nature For SS20
As the present global crisis affects demographics with huge social and environmental repercussions, the planet is increasingly leading an atmosphere of social disguise that needs to be tackled prior to its expansion into something exceedingly tumultuous. The 2020 WARRIORS have teamed in keeping all hopes alive and to take prime action, with an intention of making the world's issues discernible and inviting us to reflect and form part of the change.
Etnia Barcelona's campaign thrives inspiration from the elements of nature. Its intriguing shapes, textures and chromatic dashes of birds and flowers are the core thread epitomized in this collection, transporting its crowd to an idyllic world. The Barcelona brand fronts a campaign in which not what it appears to be at first glance, as we have already noticed in its previous #BeAnArtist campaigns.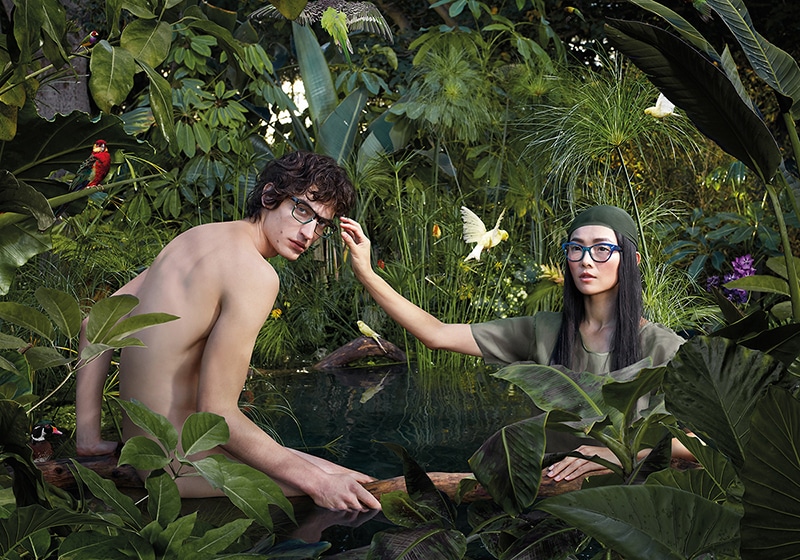 The beauty of nature contrasts with a planet in danger: the lead roles of the campaign are surrounded by plants, flowers and birds, but they're also accompanied by objects that don't necessarily belong in this setting, adding visibility to issues that threaten our world. These champions of nature show that they respect our planet and fight to preserve it.
The Etnia Barcelona SS20 collection is a genuine explosion of life and colour, an ode to the beauty of the world. The brand has created a refreshing take on styles in natural acetate, inspired by the palette of California's natural parks, European forests and the depths of the Amazon rain forest.
Classic and timeless styles merge with delicate laminations and inlays. Extreme retro styles are set to be in-trend this season, crafted with striking acetates in the boldest and most exclusive colour combinations, inspired by flowers and the plumage of tropical birds. An elegant collection that aims to turn heads while remaining true to the brand's DNA and unmistakable style. Unique textures and colours are achieved thanks to the artisanal production processes of Mazzucchelli, creating the nature acetate of each frame, and Barberini, developing the mineral lenses.
The designs from Etnia Barcelona's new campaign have been inspired by nature, via the usage of premium materials such as cotton, wood and mineral glass.