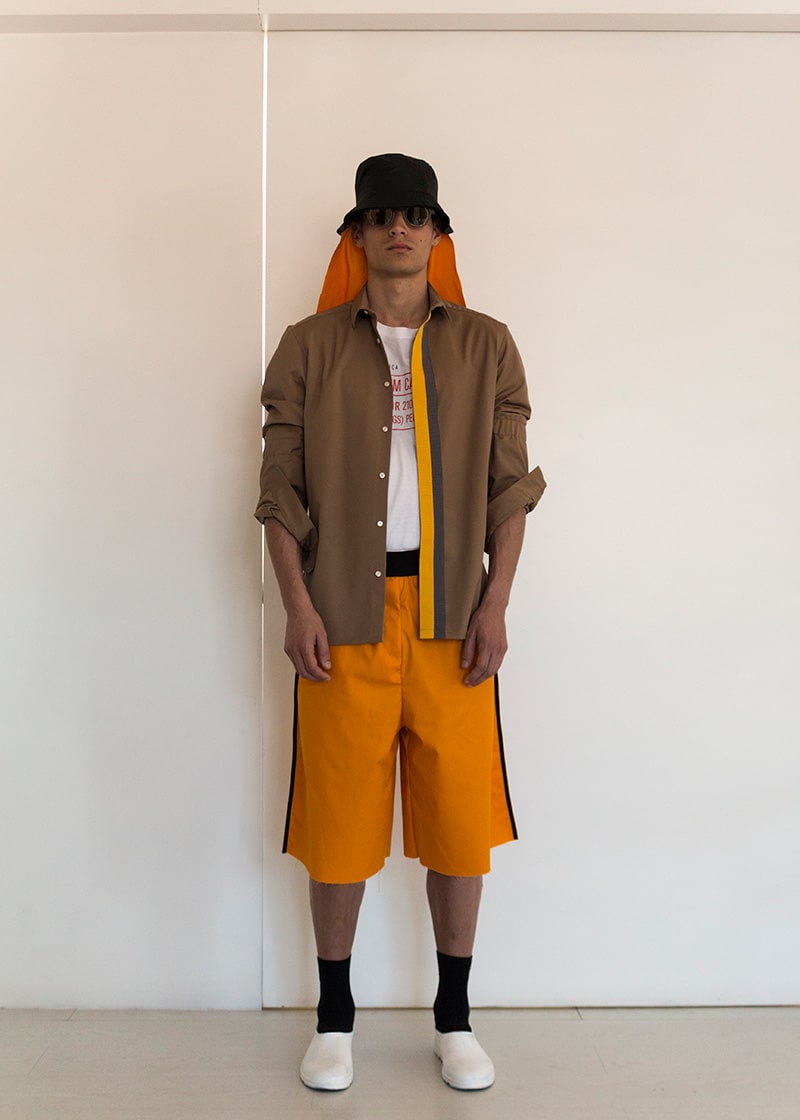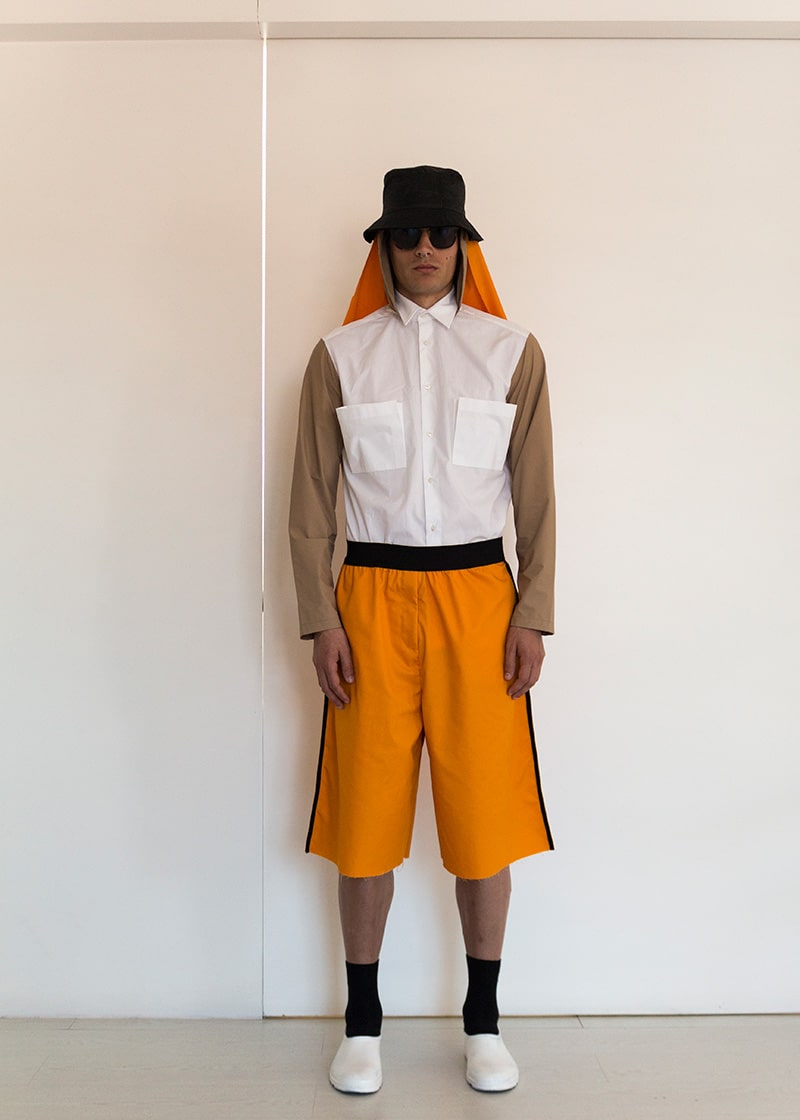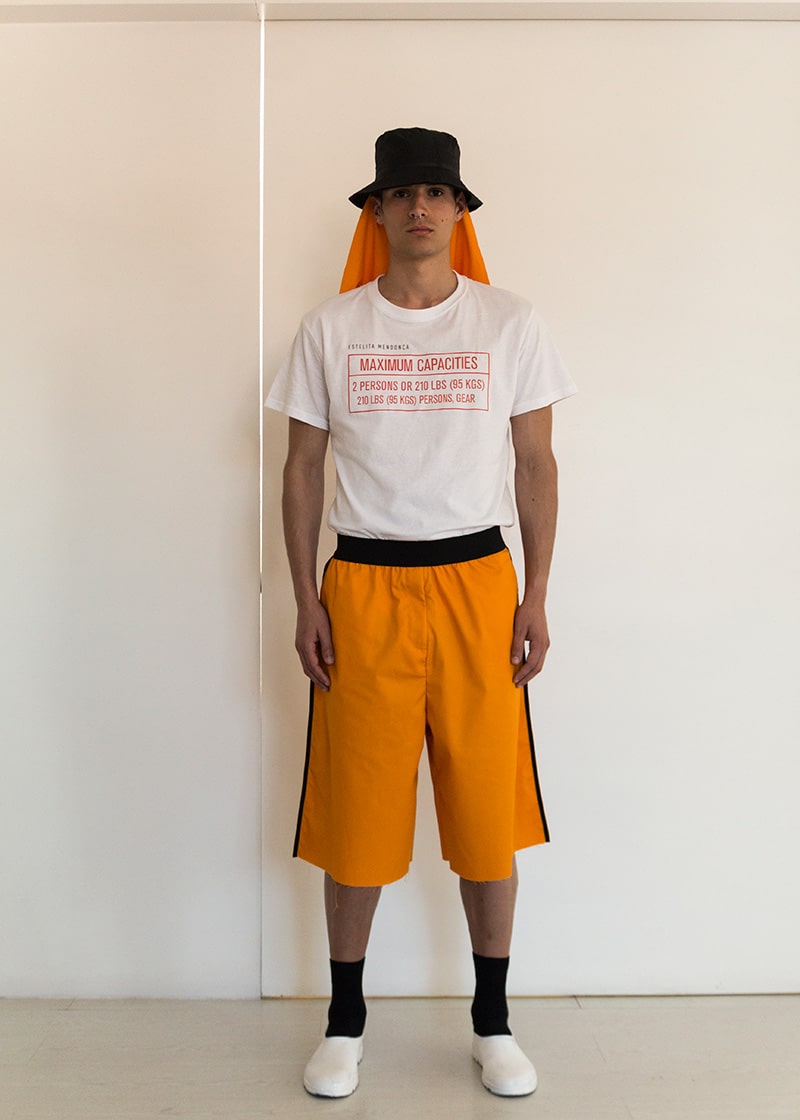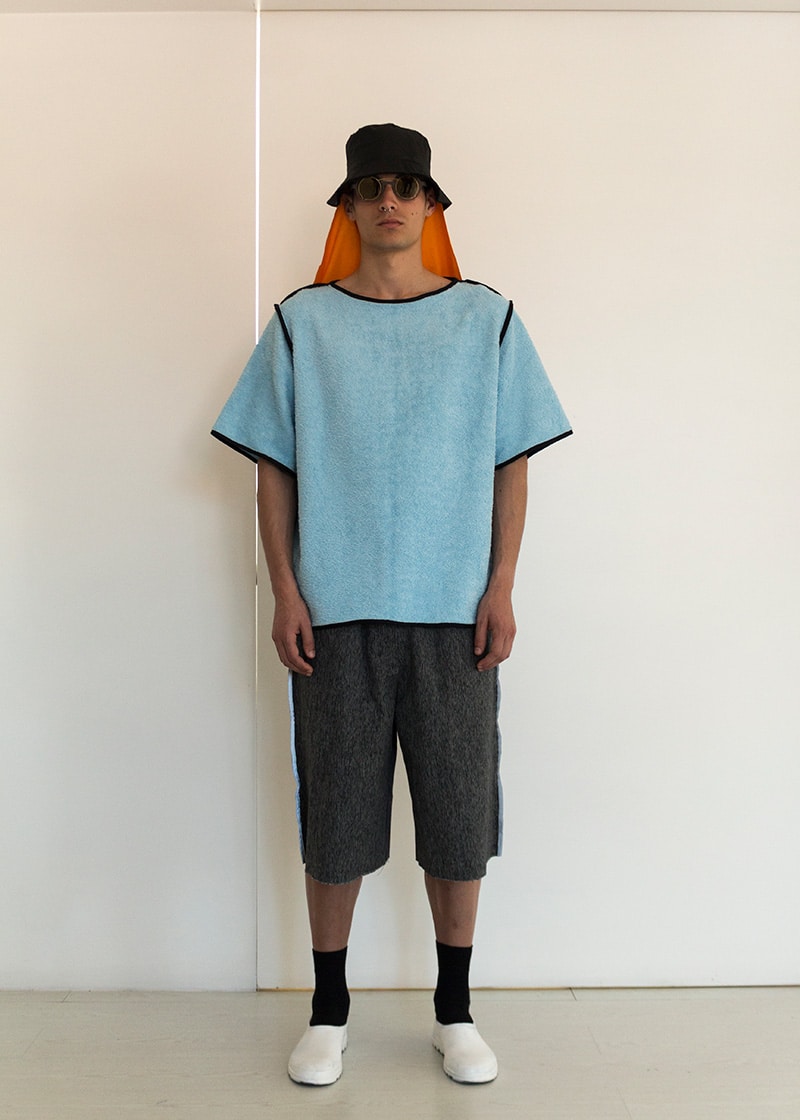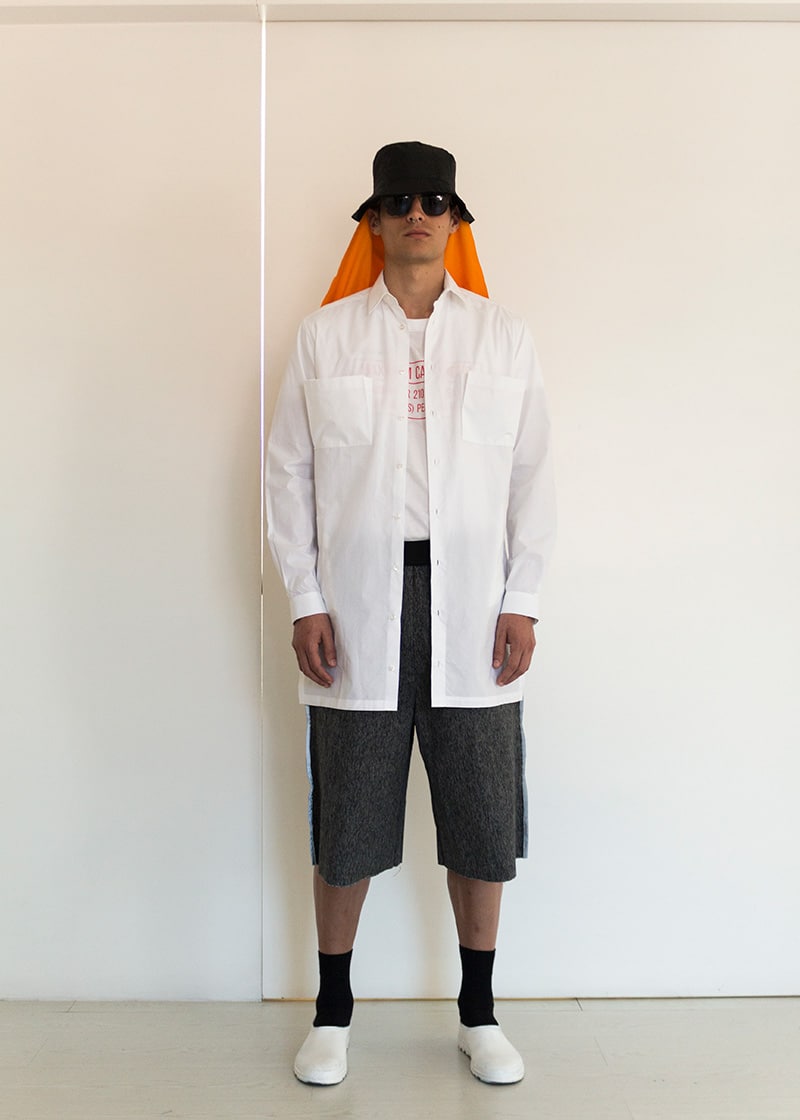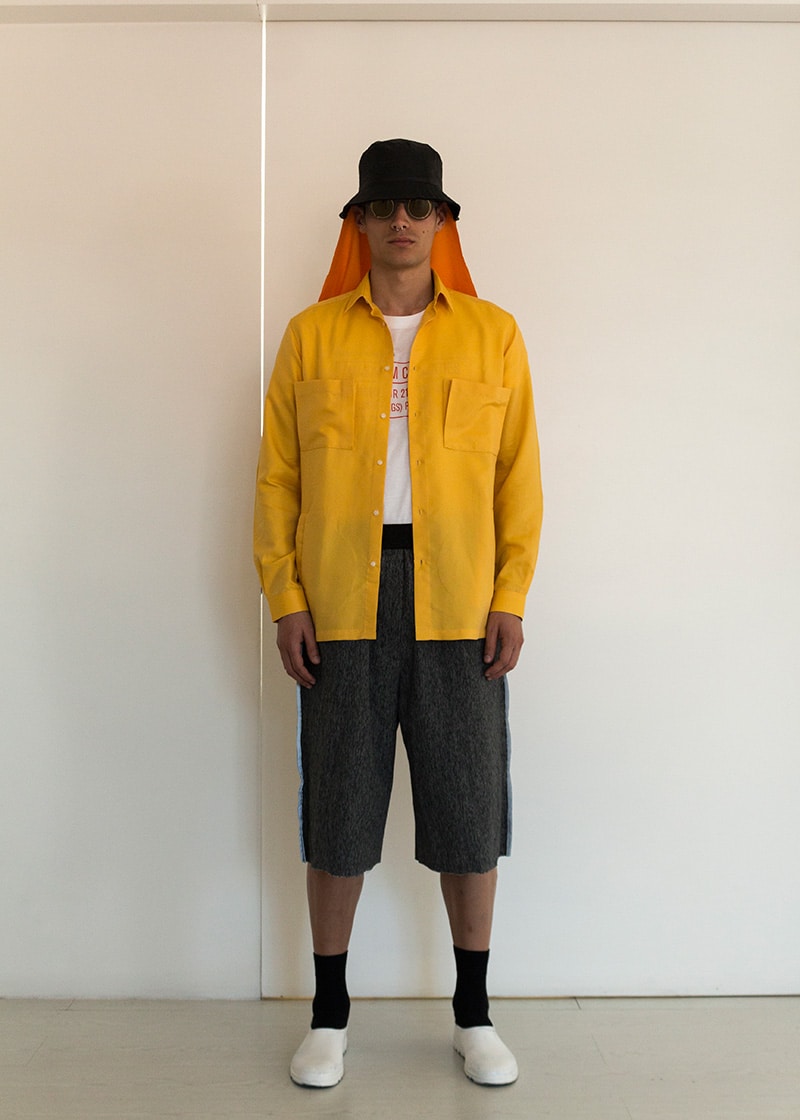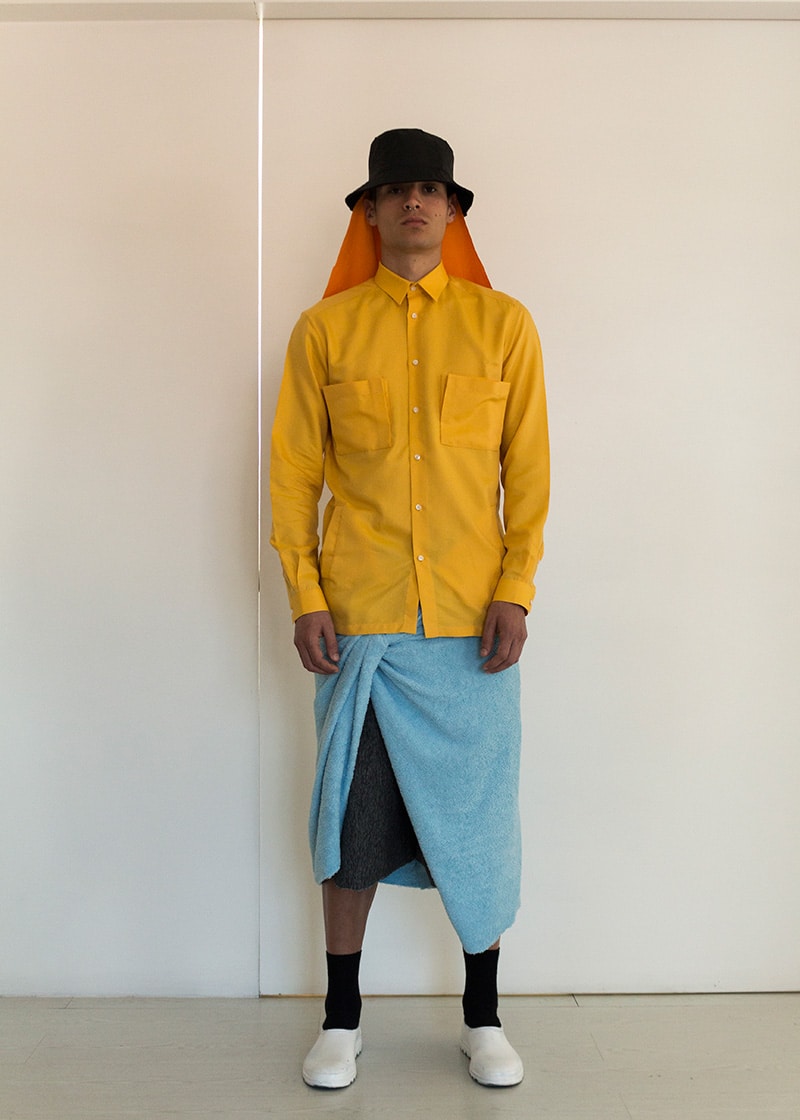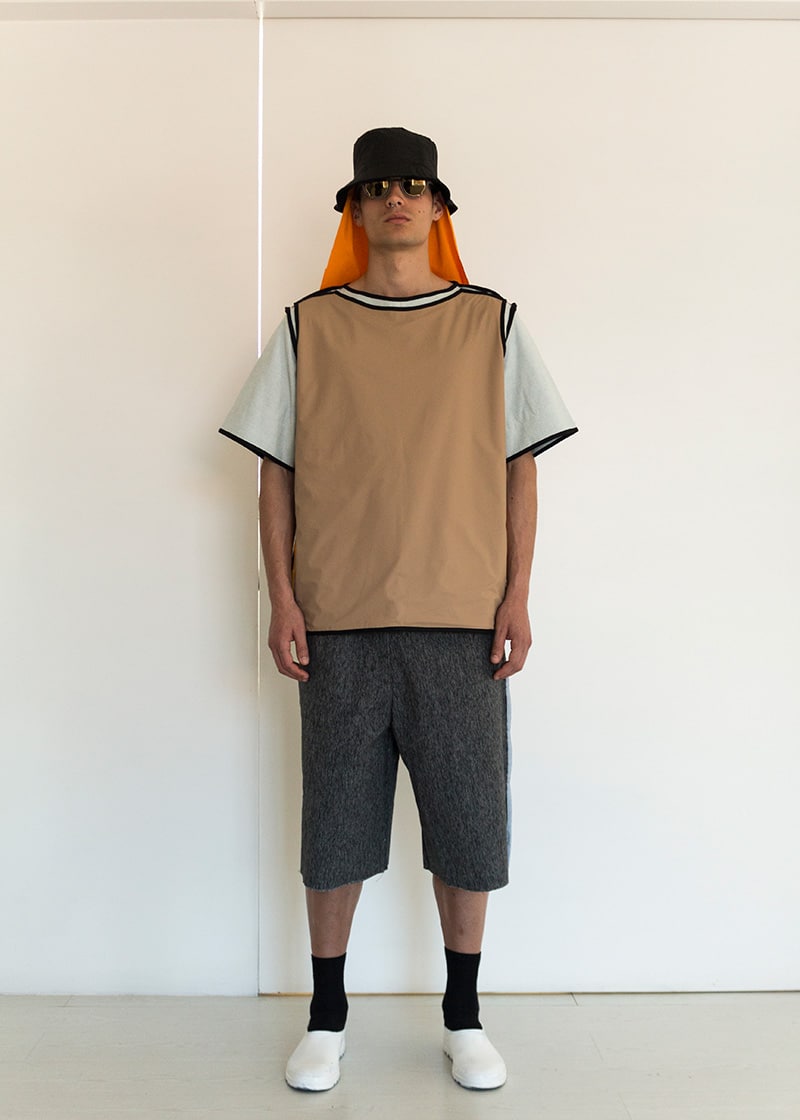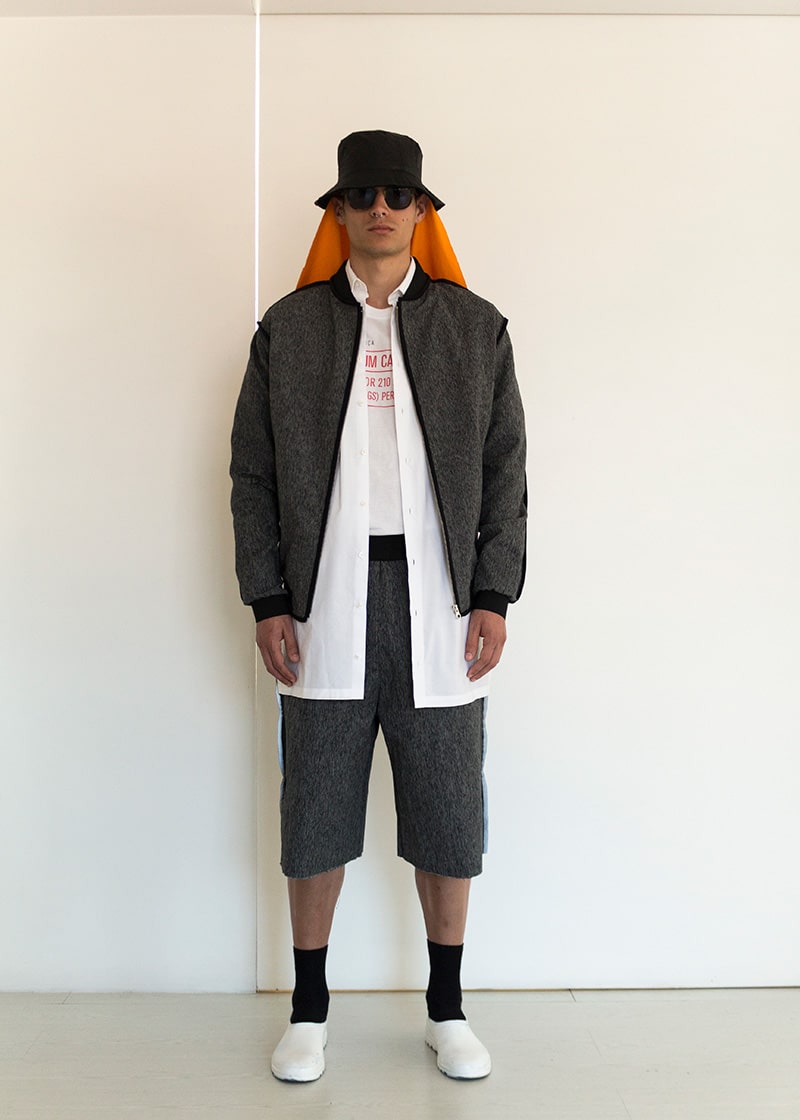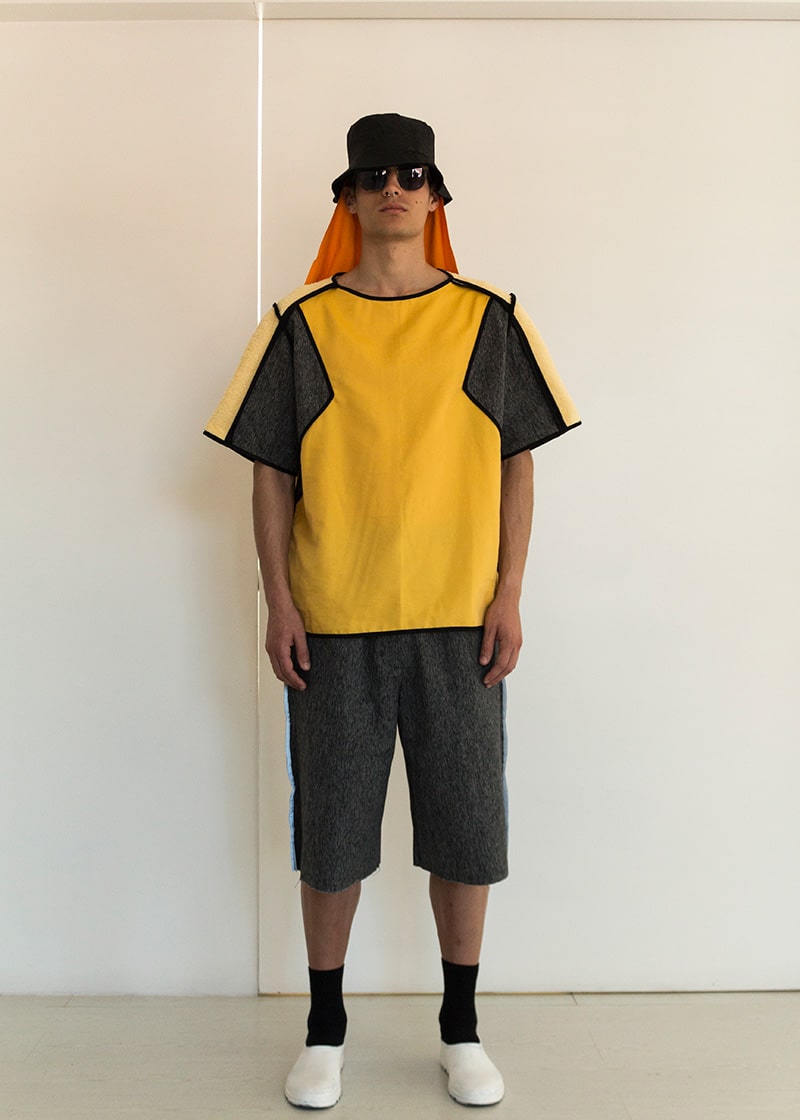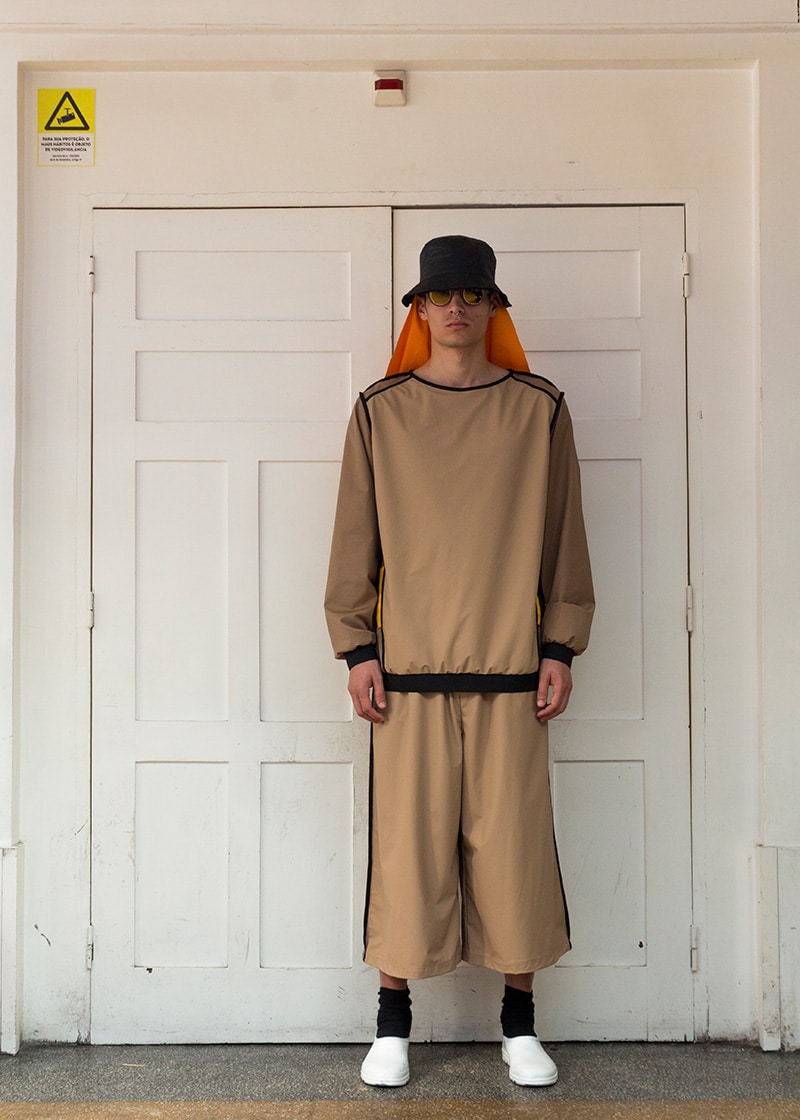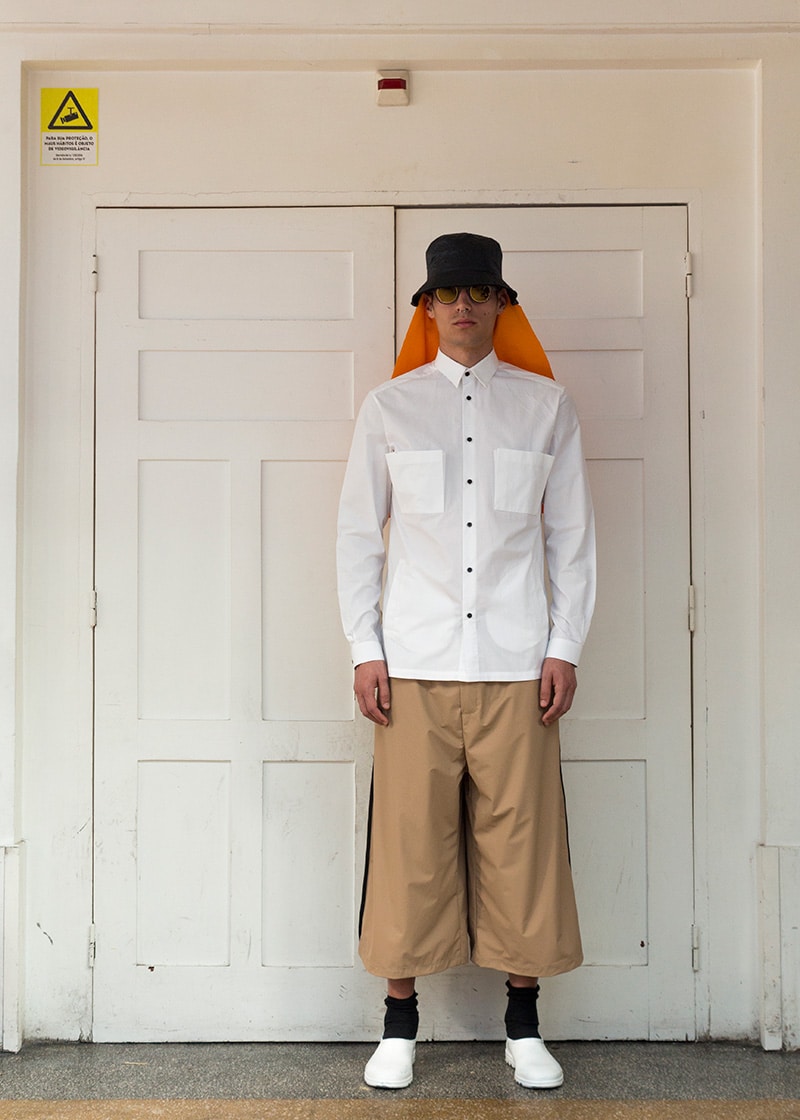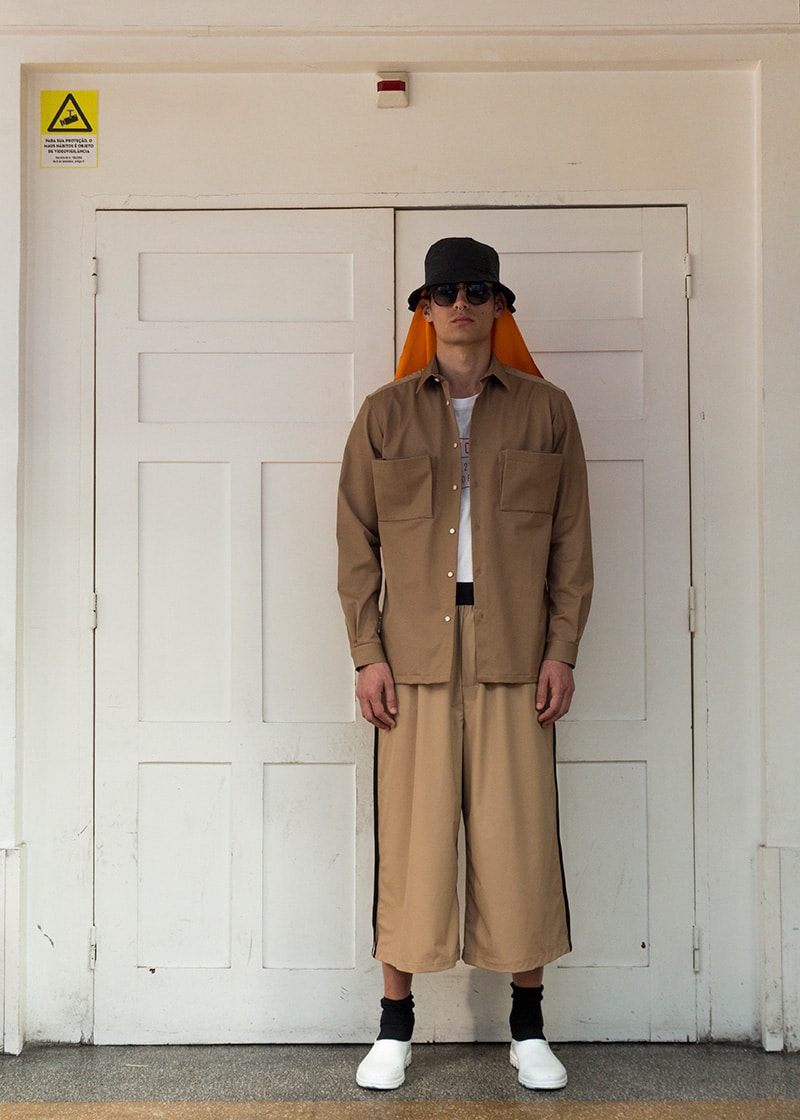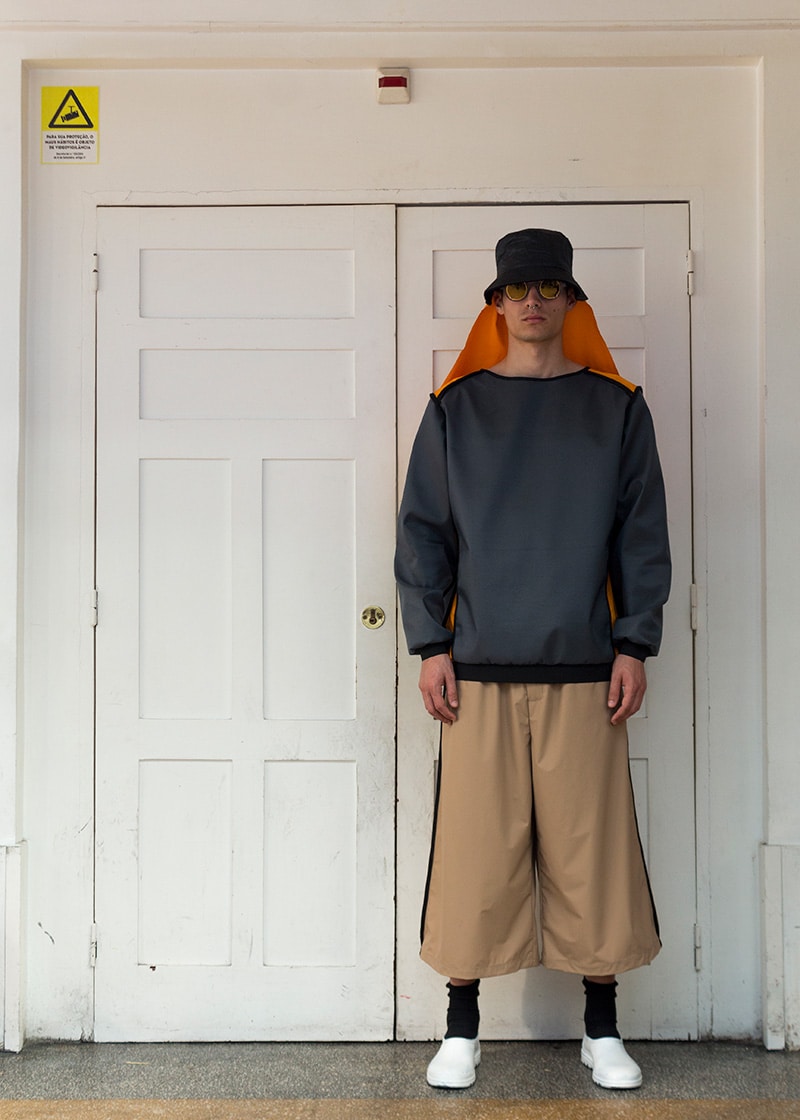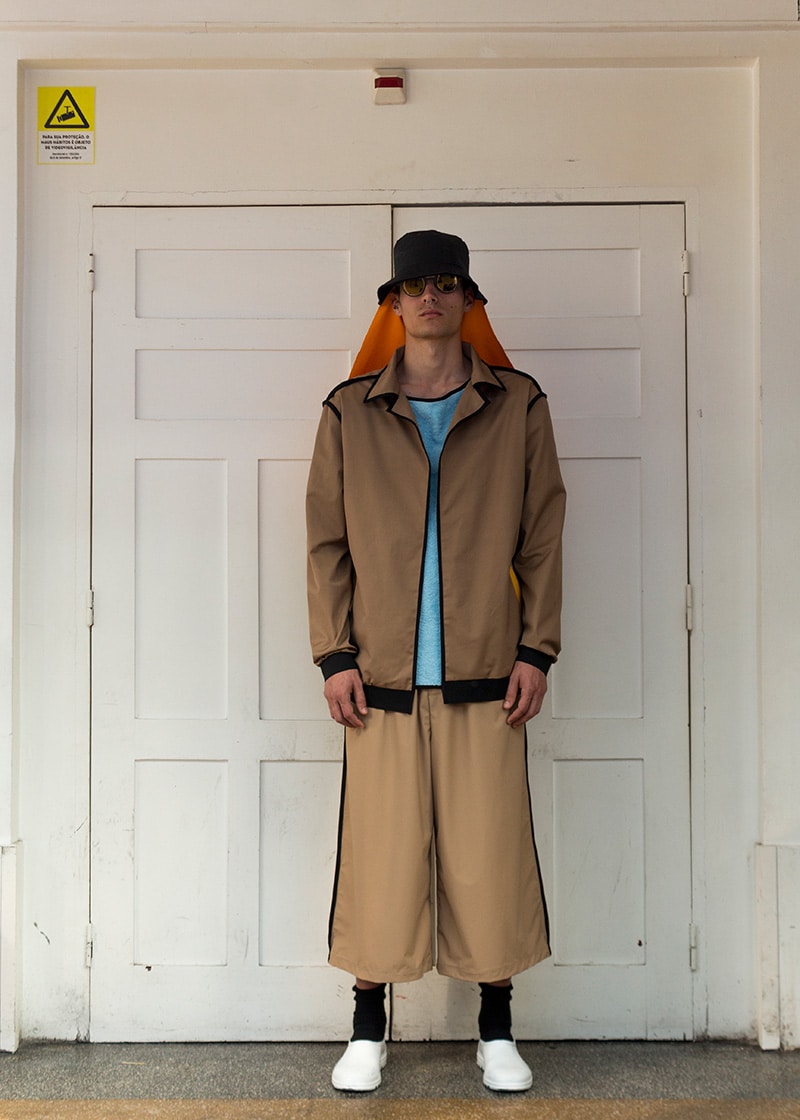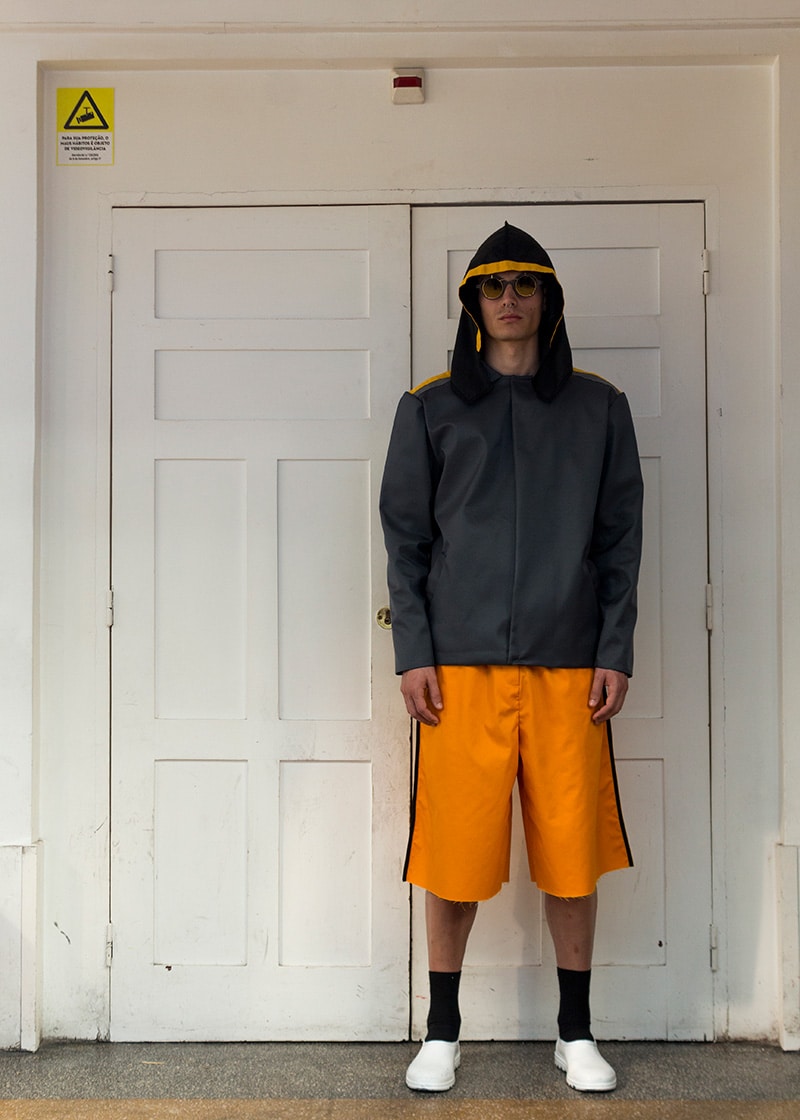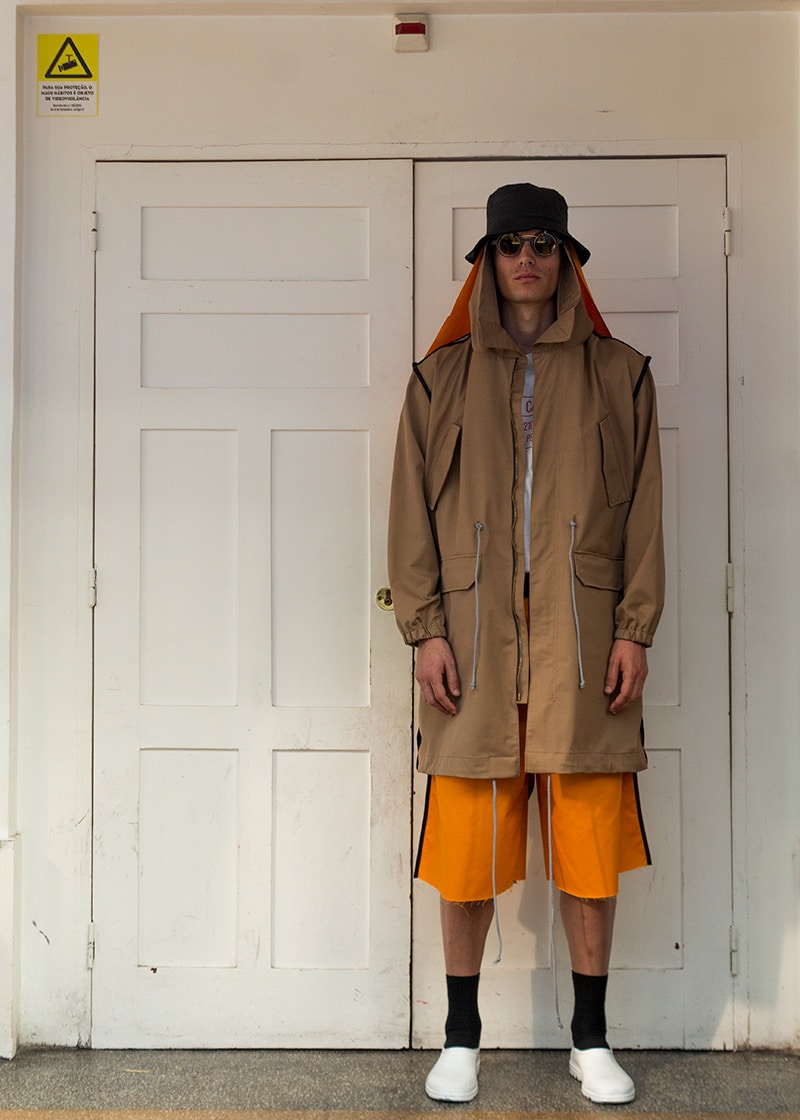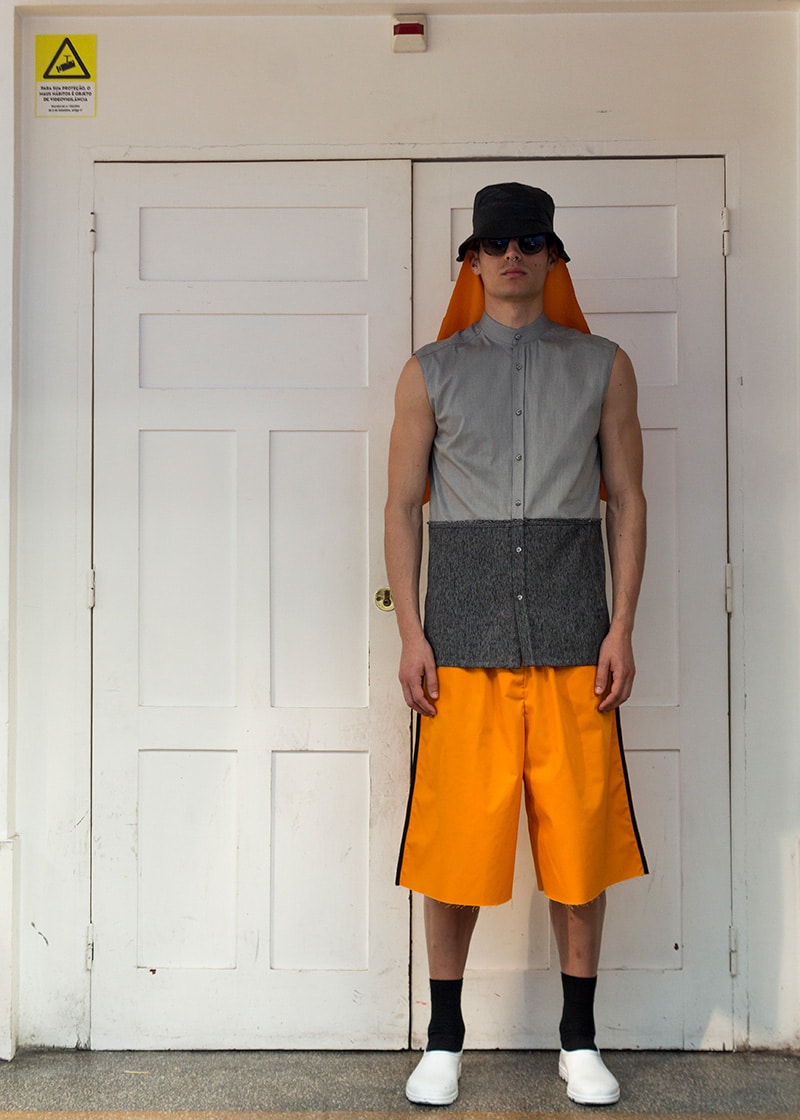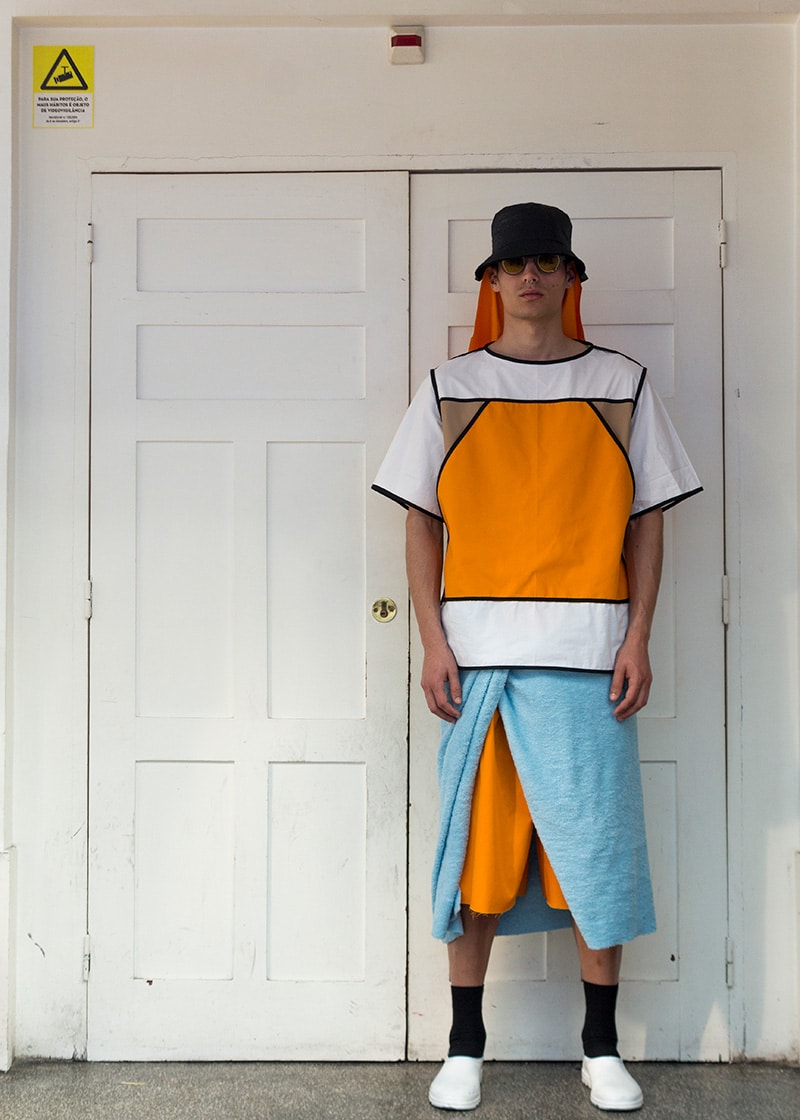 Estelita Mendonça Spring / Summer 2017 collection is a continual journey from the previous season. Temporary shelters through clothing and harsh living conditions of refugees have gradually become an inspirational source for the designer. The current season is a statement to- wards the humanitarian aid appeals for shelter and clothing to help refugees, as well as the increasing numbers of homeless people living on the streets across the contemporary world.
Bearing all these factors in mind, Estelita works around the concept of rescue boats and their purpose, conveying into his work the issues inherent to the refugee crisis in the Mediterranean sea. The scenario that portraits rescue boats floating in the middle of the sea acts as a poetic analogy of survival that the designer wants to raise attention to.
The appliance of strong chromatic contrasts is achieved through the juxtaposition of ribbons, double trims and external seams, that allied to a fusion of strict and organic shapes, results in two-dimensional images thought to function as three-dimensional.