DOS STUDIO presents its Fall/Winter 2018-19 campaign captured by Guille Sola and clearly rooted in an architectural universe.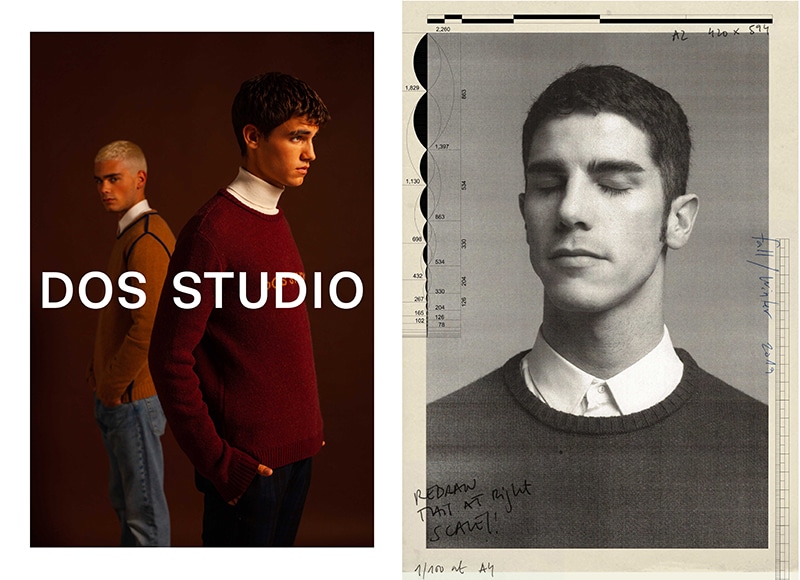 The latest collection created by Moises Nieto and Valerio Canals is inspired by the figure of Le Corbusier, as the paradigmatic image of the Modern Movement's architect. A man who made of the human dimension the axis of his work. The collection focuses on his pictorial work as well as in the image that has been linked to his figure. From Brutalism, as the most radical materialization linked in some way to his work, the collection is characterized by outwear pieces that emphasize a functional and robust look; woolen garments emerge from a simple design, furnished with subtle touches that remind us of essential elements of his architecture.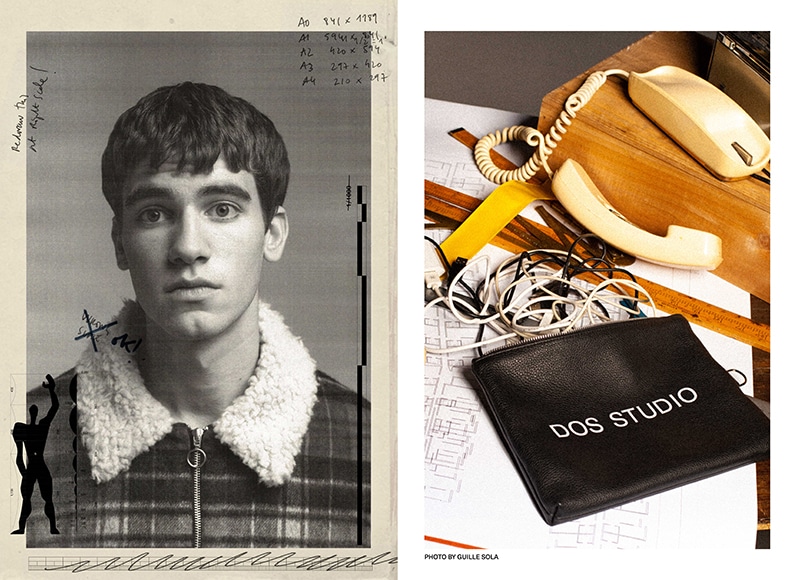 A collection that follows a clean and precise line that translates into proportioned coats, color harmony and the same typology that encompasses the entire collection. A group of Architecture students meeting up in a classroom is how we had envisioned the men that will wear this collection. Warm woolen garments, slack belt and relaxed shoulders wool-cloth coats, high-waist and carrot fit trousers or clean-cut overshirts are part of that set.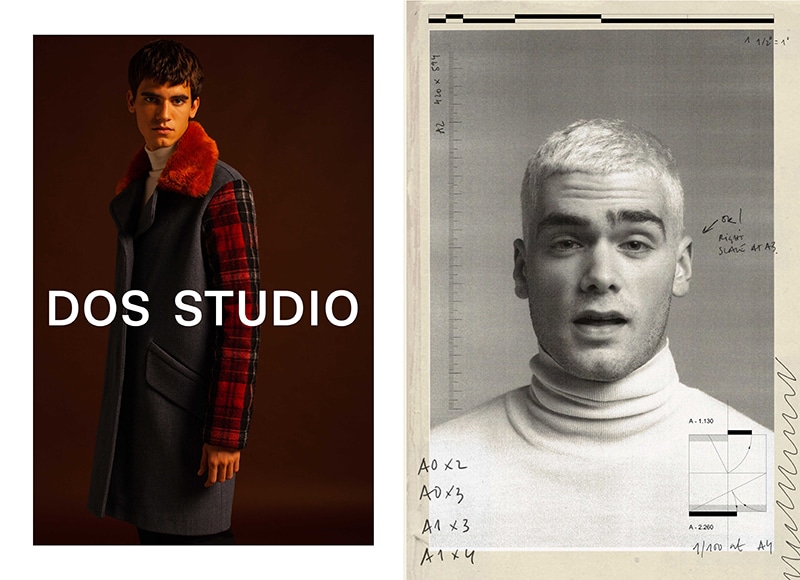 As in previous DOS STUDIO collections, the Fall/Winter 2018/19 collection continues using natural fabrics, such as merino wool manufactured in Spain, combined with technical fabrics that goes a step further than conventional ones: water repellent fabrics, PFCs free fabrics or New Life certificated materials. In addition to that, DOS STUDIO commitment extends to produce locally, both materials and manufacturing.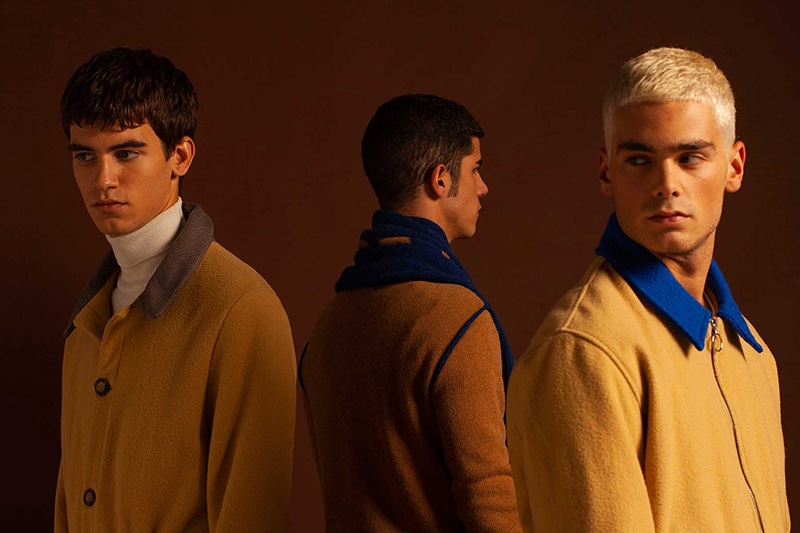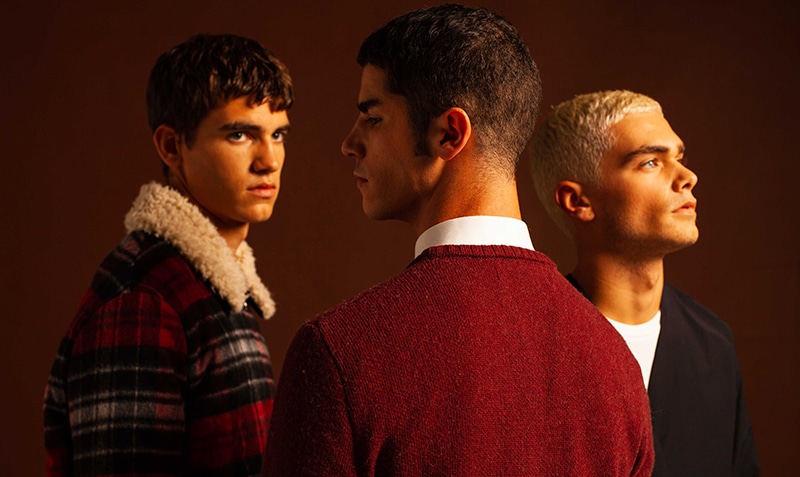 DOS STUDIO will introduce "notebook" on its website: a collaborative platform through which architects, illustrators and designers will share their vision on different topics related to design and art.
Credits:
Photography by Guille Sola
Photo Assistant: Juan Gari
Digital Assistant: Marta Carballo
Make-up by Mario Rubio
Stylism by Lucia Macasoli and Valerio Canals
Post Production by Moisés Nieto and Valerio Canals