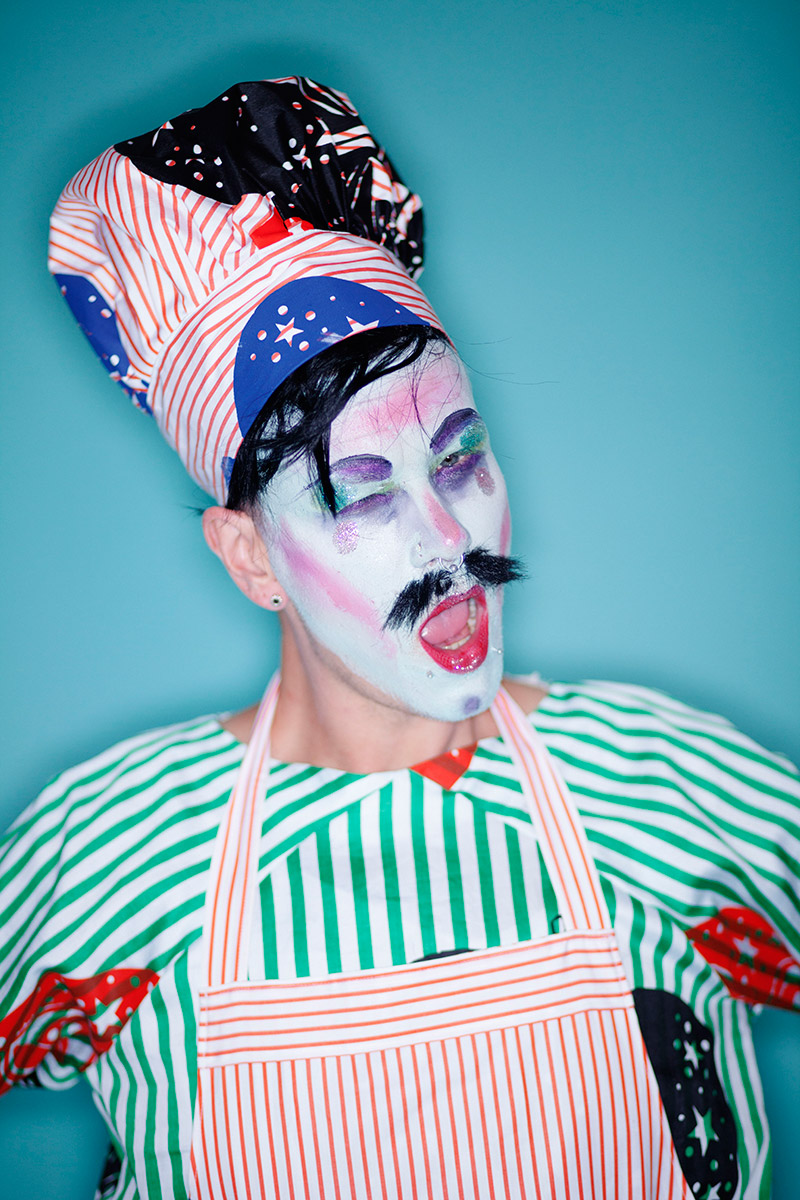 "Dare to wear the foolish clown face", once Frank Sinatra said and he, Bas Kosters, has taken him on his word by creating a collection able to reveal both the man behind the mask and the mask behind the man. A collection that exhorts to look over, beyond the appearances. A collection with an evocative name, Clowns are People too (on stage in London during the Fashion Week).
Bubbly, rebel, provocative. Bas lives his life with an absolute freedom, jumping like a cricket between Holland and England. Being a designer is for him the ideal way to express himself, to tell a story, to both entertain and have fun.
Today, he has agreed to answer some questions for helping us to understand if really the clowns are people too!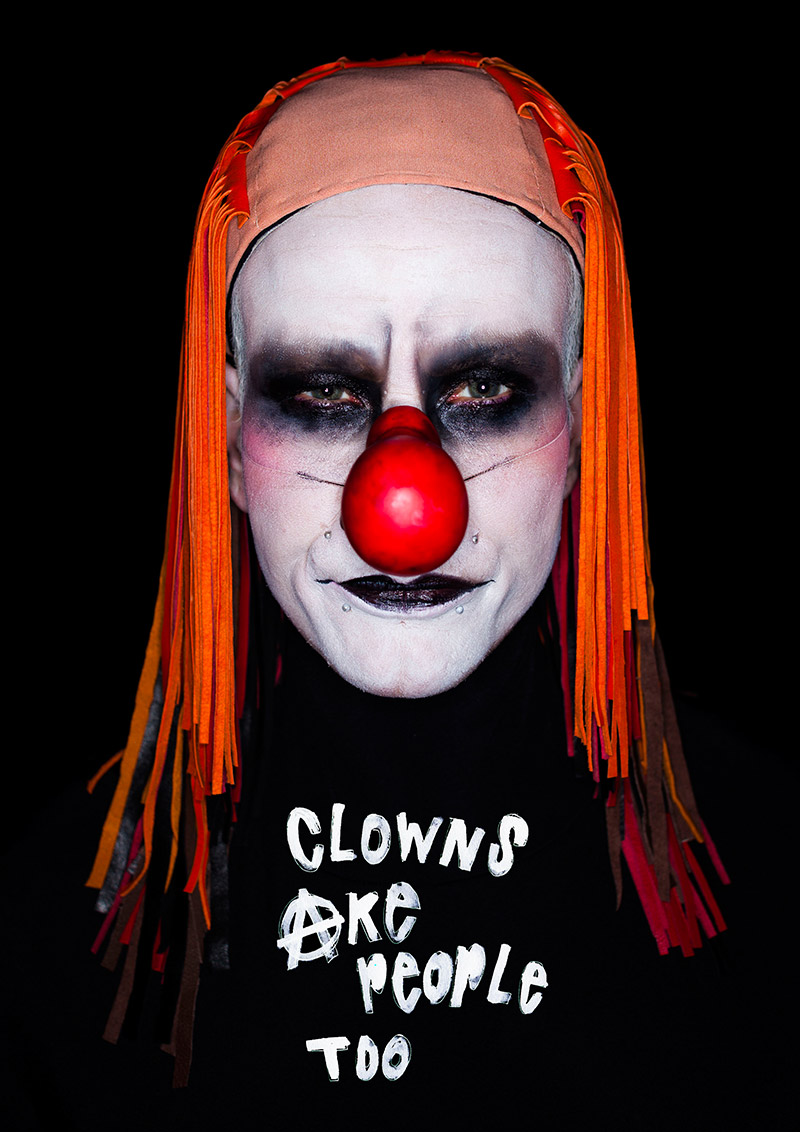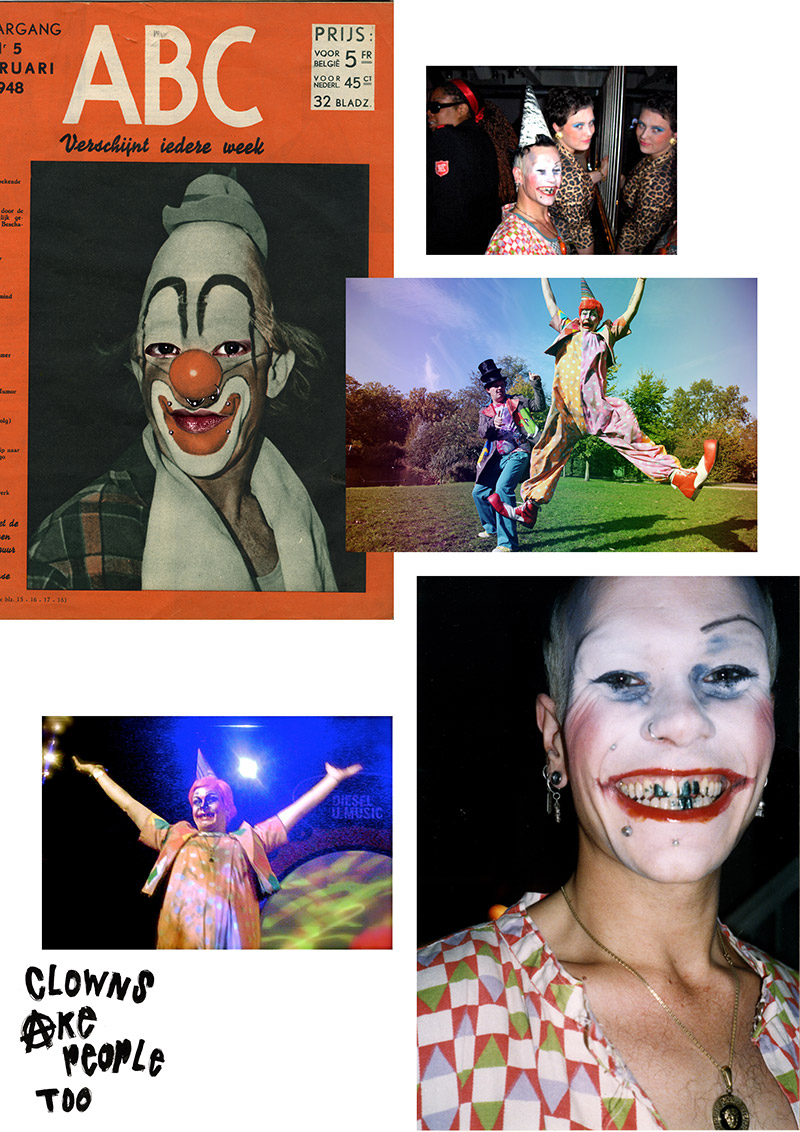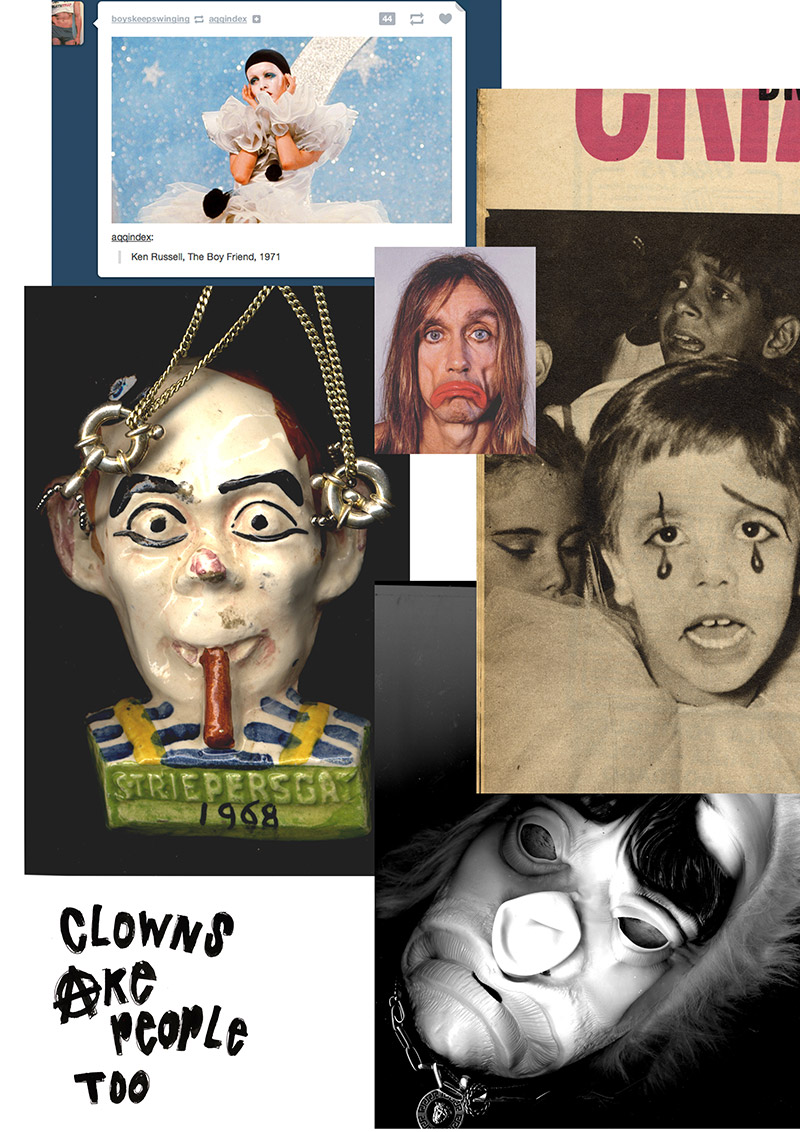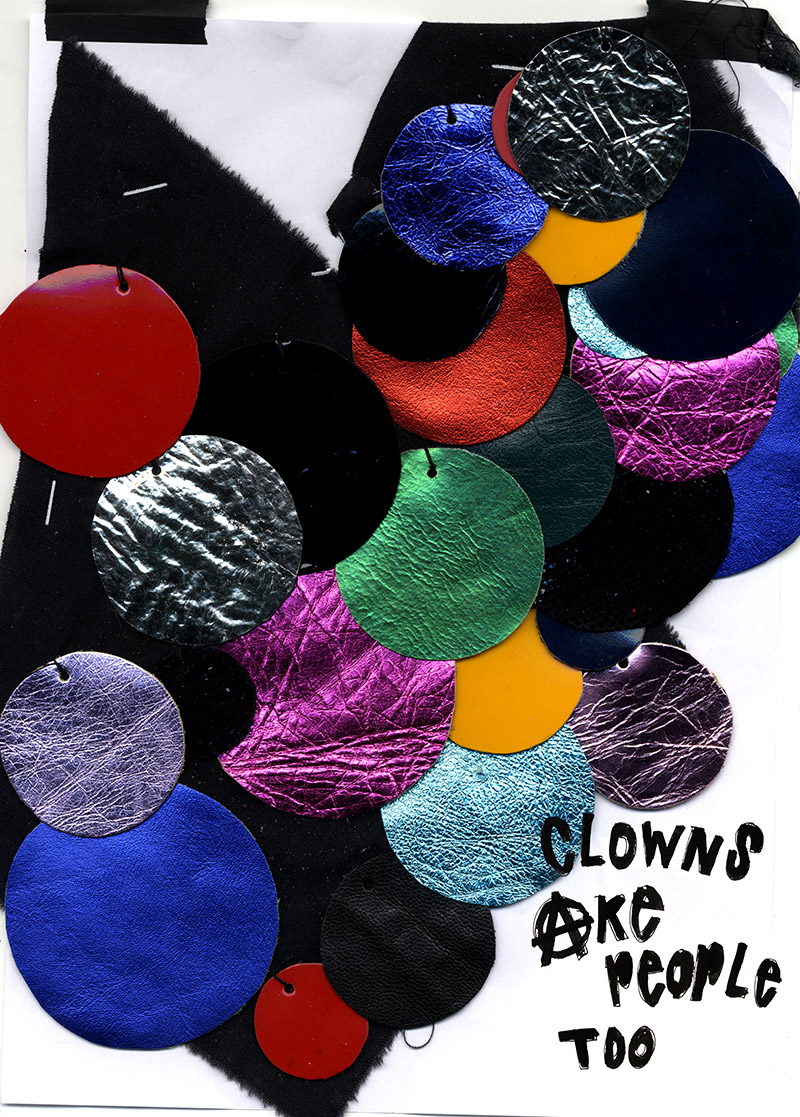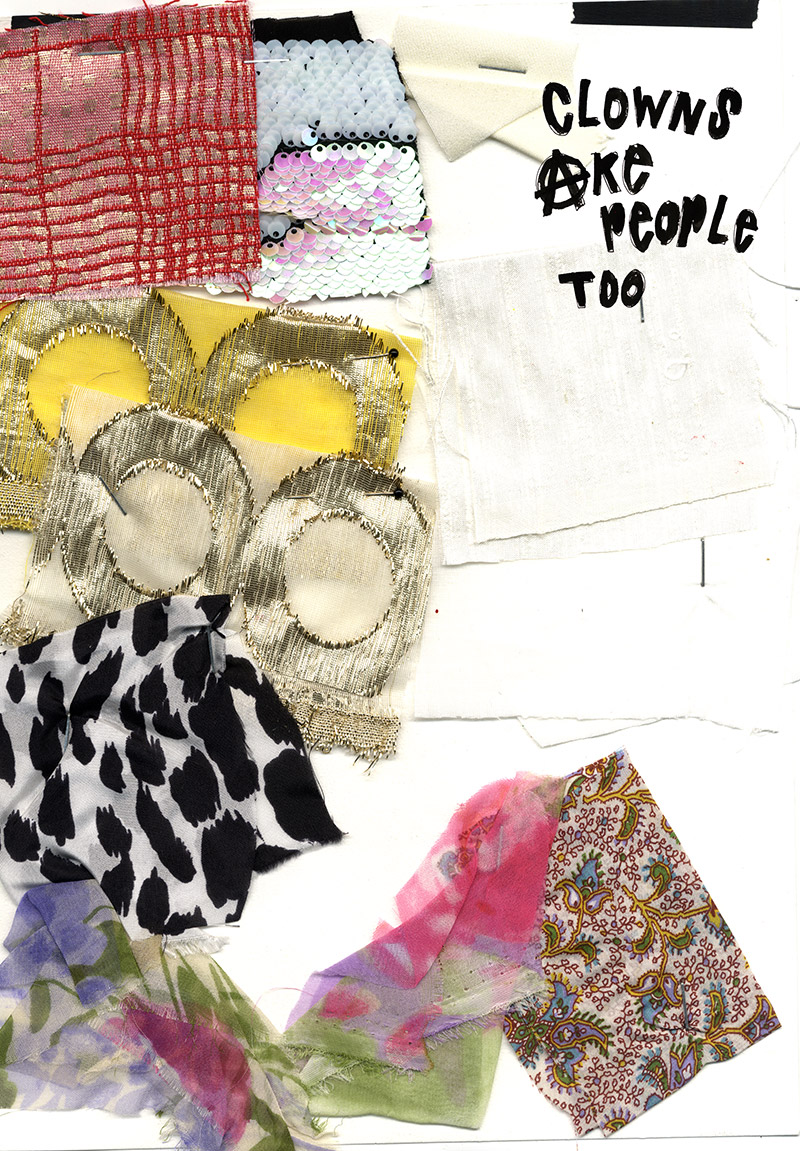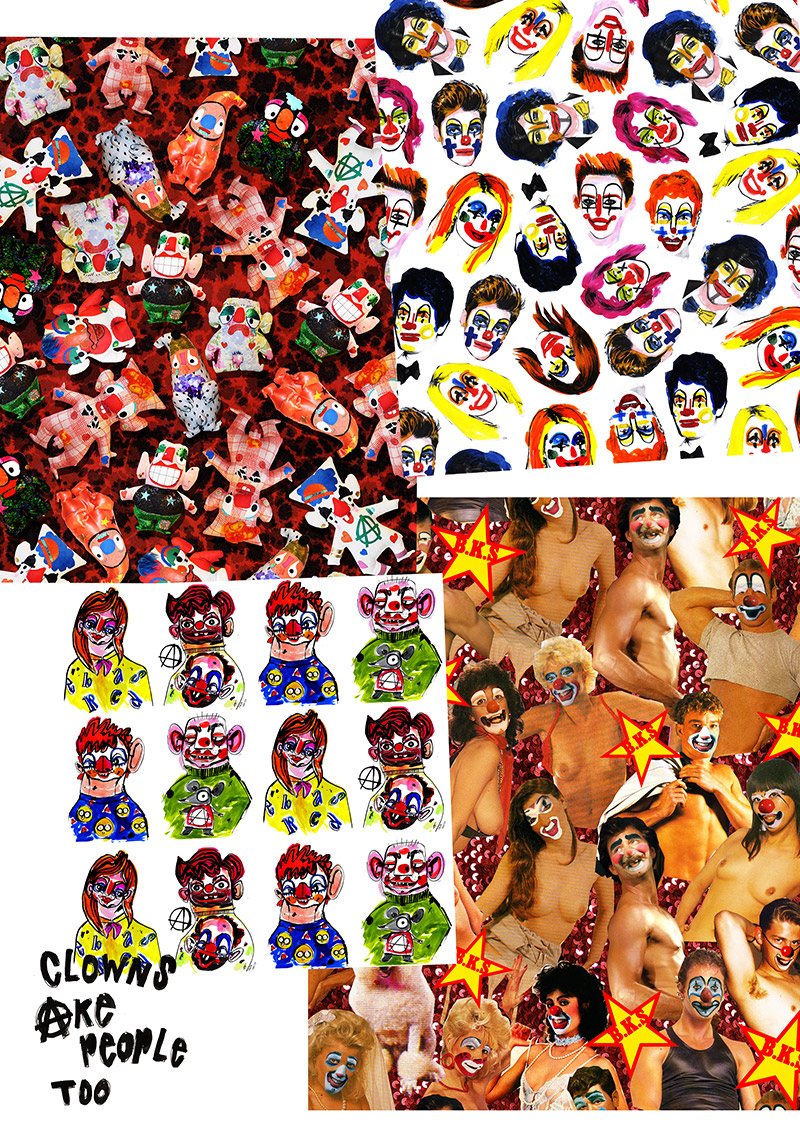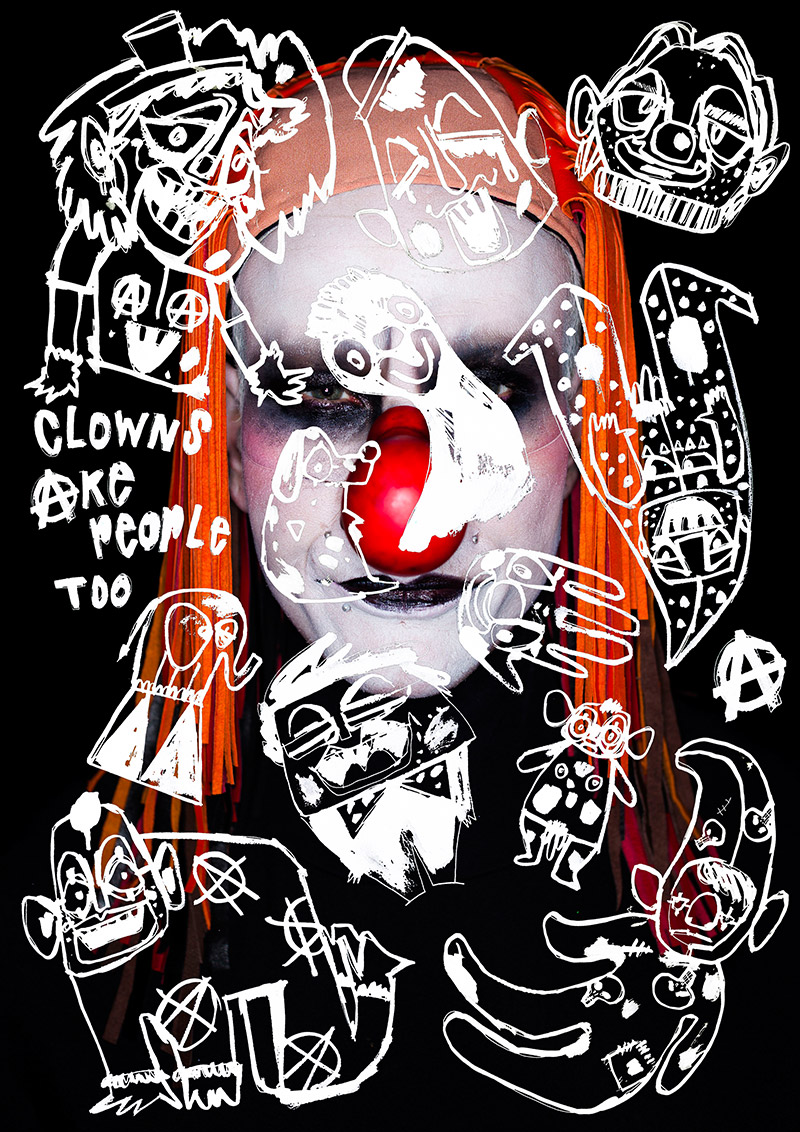 Fucking Young! – Hello Bas? How are you? Do you remember the day when you thought: "When I grow up I want to be a designer!"?
Bas Kosters – Hey hey, I am great… Really buzzing about LFW. My biggest wish was to become an artist; this came around when I was 15 or 16. I decided to go to art school. But my interest in expressing myself with my appearance pushed me towards fashion. For me expression trough clothing is very interesting!
FY! – You left Arnhem, you go to Amsterdam, you arrive at London. How would you describe your academic-working path? What has been, to date, the most significant experience that has made you the person, the stylist you are?
BK – In all my life I have searched the freedom to learn and express myself, in a very unlimited manner. This for me has become the most important feature of my work, to develop a true unicity in my voice and visual language.
FY! – Netherlands – England. How much of each one is in you?
BK – Although my character is quite Dutch I feel an enormous affection for English culture, from the whole new romantics era, to Brittan's great pop stars like dead or alive or Boy George, To the programs on English telly that I love to watch. But I must say that I am so in myself that I don't really feel bound to one culture,
FY! – Numerous the awards – Gouden Kabouter Award for Most Eye-catching haircut, Gouden kabouter award for best dressed DJ, Dutch International Fashion Incubator Award – and so many collaborations – Ballsy Baby, Herman Miller, Jodokus design and even the doll Barbie. What have you enjoyed the most? And which has been the most exciting moment of your young career?
BK – For me the most striking collaboration was the one with Bugaboo, a Dutch baby strollers company, they gave me carte blanche to create a wonderful piece, which is still striking up to this day, although it was one of my first jobs in 2004. We still have a strong connection.
FY! – From "Oogst in de Zayer" in 2001 to "The Munchies" presented in London last September during LFW. What is the evolution suffered by style and what is the fil rouge that binds the first, collection as a student to the latter one?
BK – I have always been interested in storytelling and I have tried to build a future history for my work. Overlapping color stories, themes, figures and trademarks evolve trought the years to create a dense visual identity. I usually work on with different storylines so certain figures or techniques develop themselves throughout the collection and other projects that is do. Because I don't really believe in the constant renewing character of fashion, I am really interested in heritage and history; I like the way that I found to create a continuous story.
FY! – How would you define your style with an adjective?
BK – Ooh this is difficult, can I only choose one? maybe uplifting?
FY – Established in 2005 as a place to accommodate the various activities that you have undertaken as an independent designer and artist since your graduation in 2003, the Bas Kosters Studio is the place around/inside, which Bas Kosters' world rotates. Do you want to talk about it? What is your focus and what the goals?
BK – The reason that I created a studio is because I was always really inspired by Jim Henson Studio's, the creator of The Muppet Show and Sesame Street. The Idea to house everything under one roof seemed like a great idea. It gives me the freedom to take on anything I find interesting. I would like to let my story grow to more international standards, as a designer, artist and art director. For me most important is that I want to leave something behind, to be an inspiration to future generations.
FY! – Let's come to us… For the 2014-15 A/W you have created "a graphical collection consisting of casual street style items for men and women mixed with elaborate showpieces, with a focus on his exclusive prints and general punk aesthetic". The evocative name "Clowns are People too" leaves enough space for imagination. What did you want to tell us? What are the key pieces? Who is the boy/girl you wanted to dress up?
BK – This collection's story is all about voyeurism, the need to watch other people, and judge them, use them for our entertainment. Key pieces for me are my Bas Dark face clown panel dress and my Bas 9 clowns scarf and top. I love transforming myself, and as I always felt like the clown of the Dutch fashion scene this collection is really appropriate.
FY! – Among your fans also Kate Nash and, above all, Noel Fielding… Will he be the "symbol" of this Collection?
BK – To me he is, I think there is a mutual attraction to each other's insanity. I love how he uses himself to transform and to entertain, I love his bold communication and self-ridicule.
FY! – Bas, the garment that can't miss in your wardrobe?
BK – On of my vintage hand silk screen printed anti shirts, or my jewelry.
FY! – What is really FUCKING YOUNG! according to Bas?
BK – Showing your bare white ass? no sorry, being true, bold, and respectfull and rebellious!!! Yeah!
Thanks a lot!