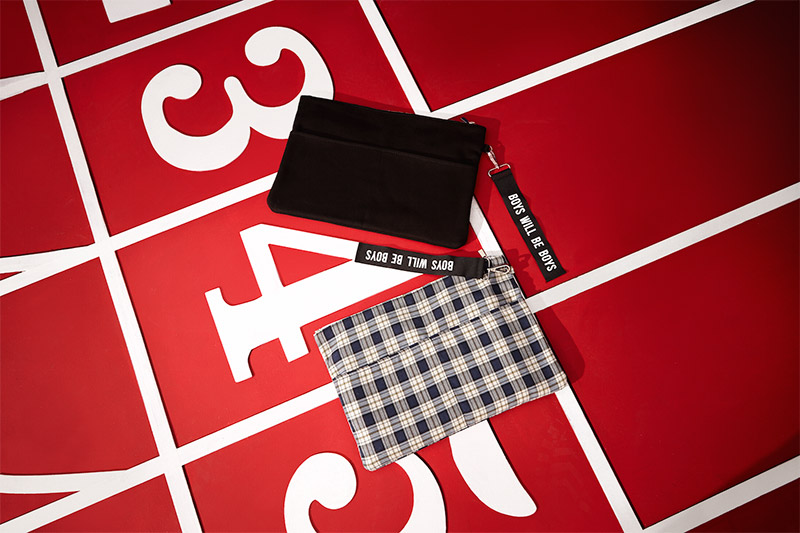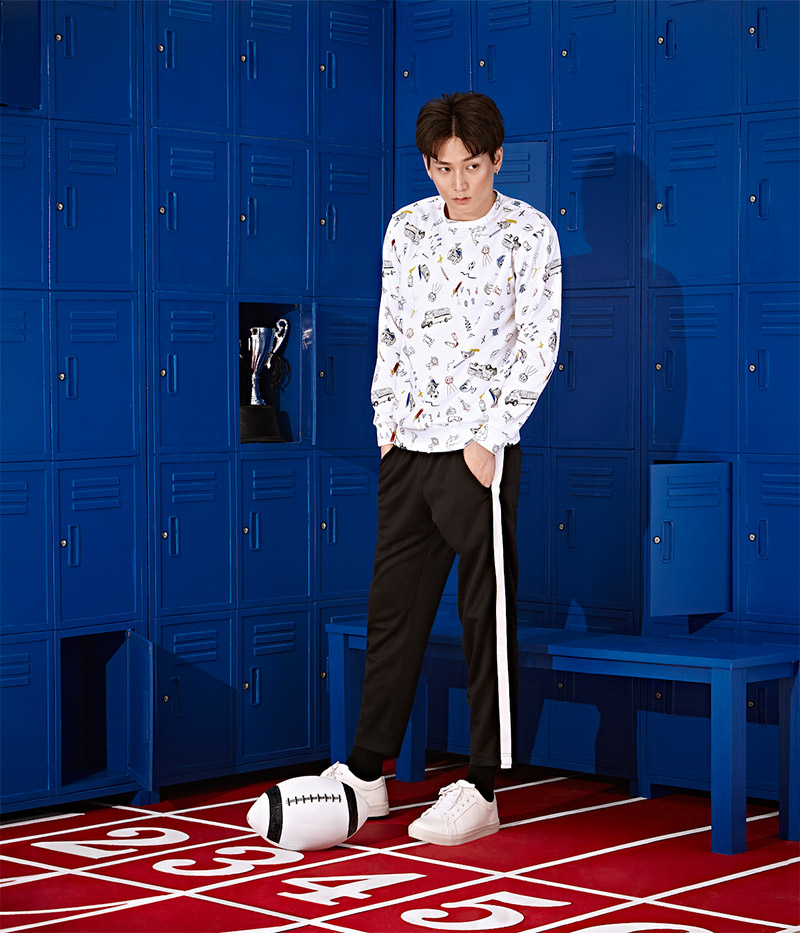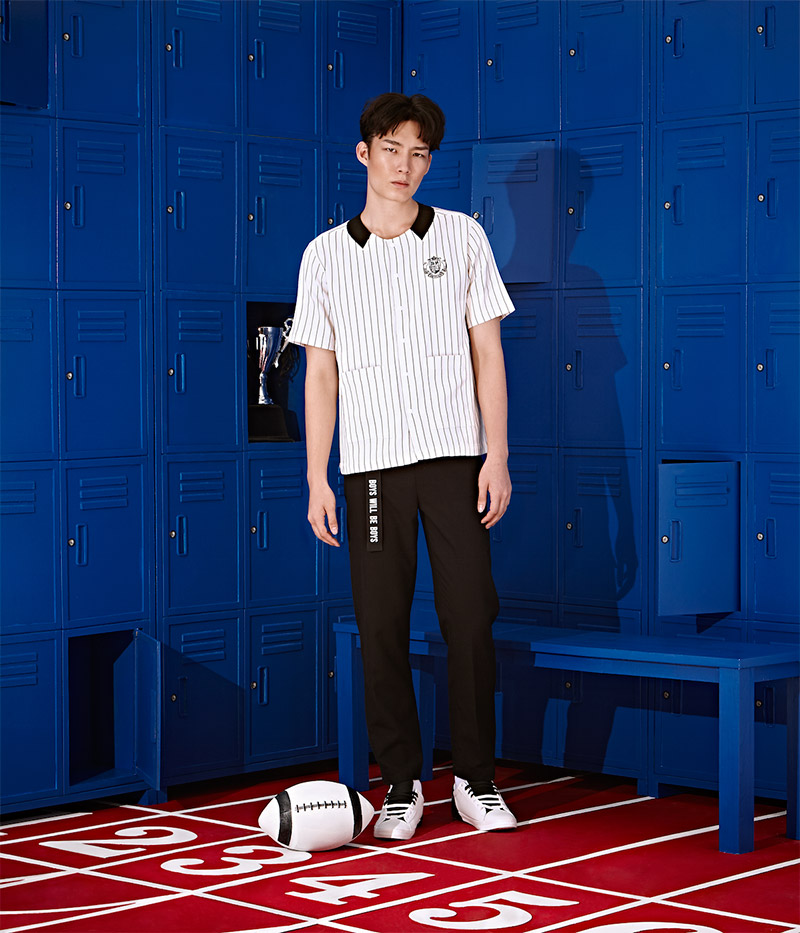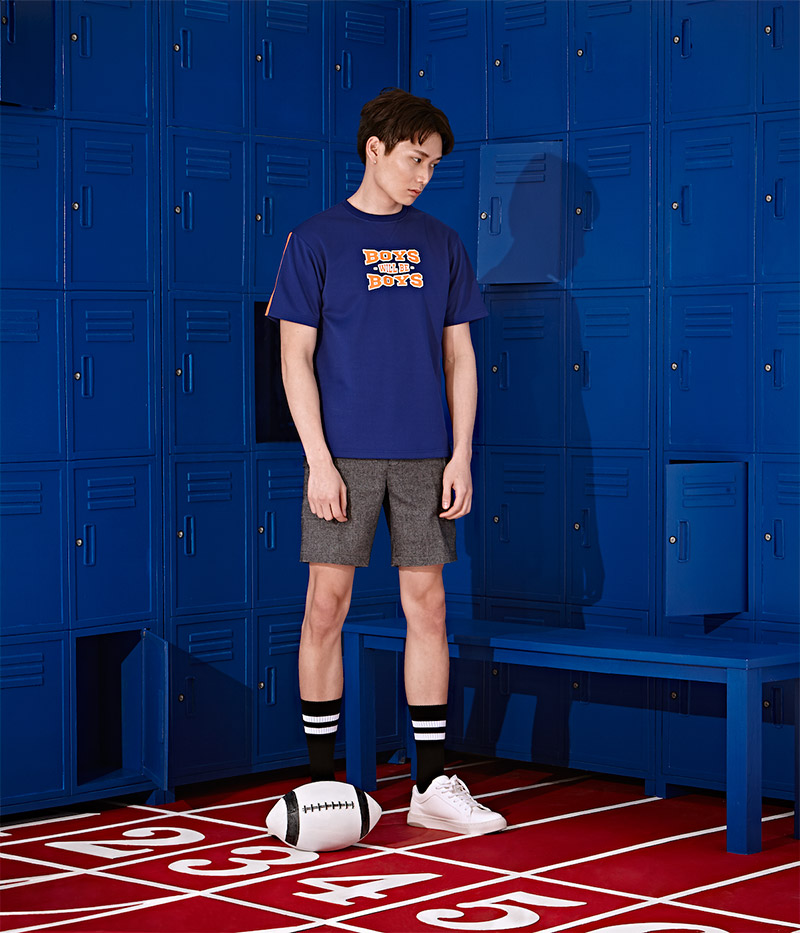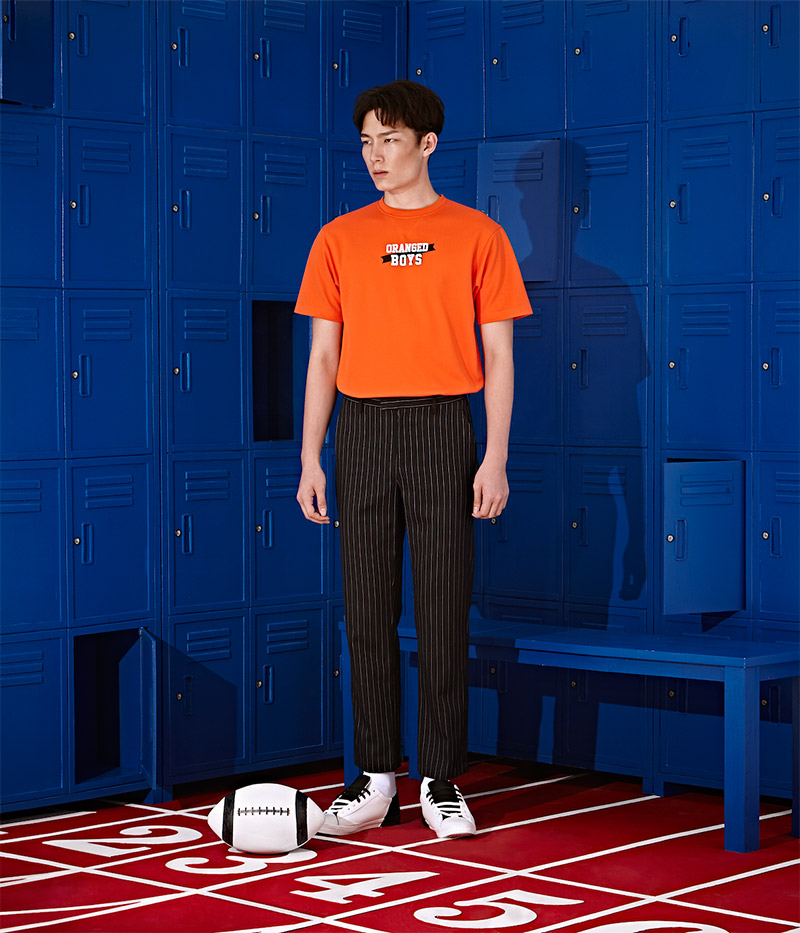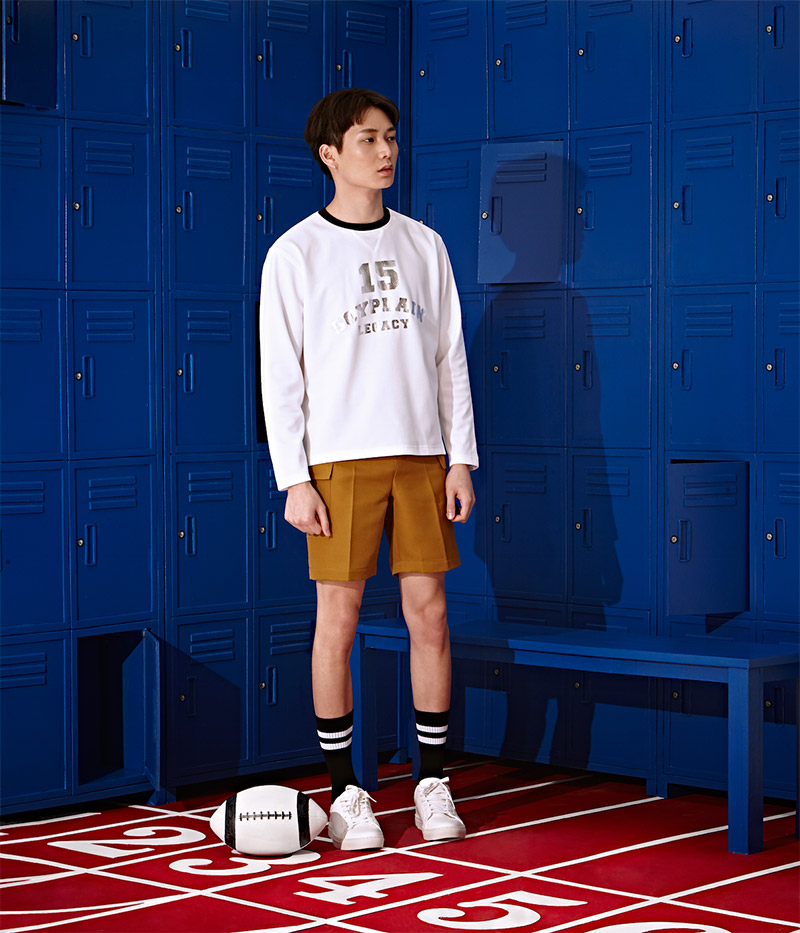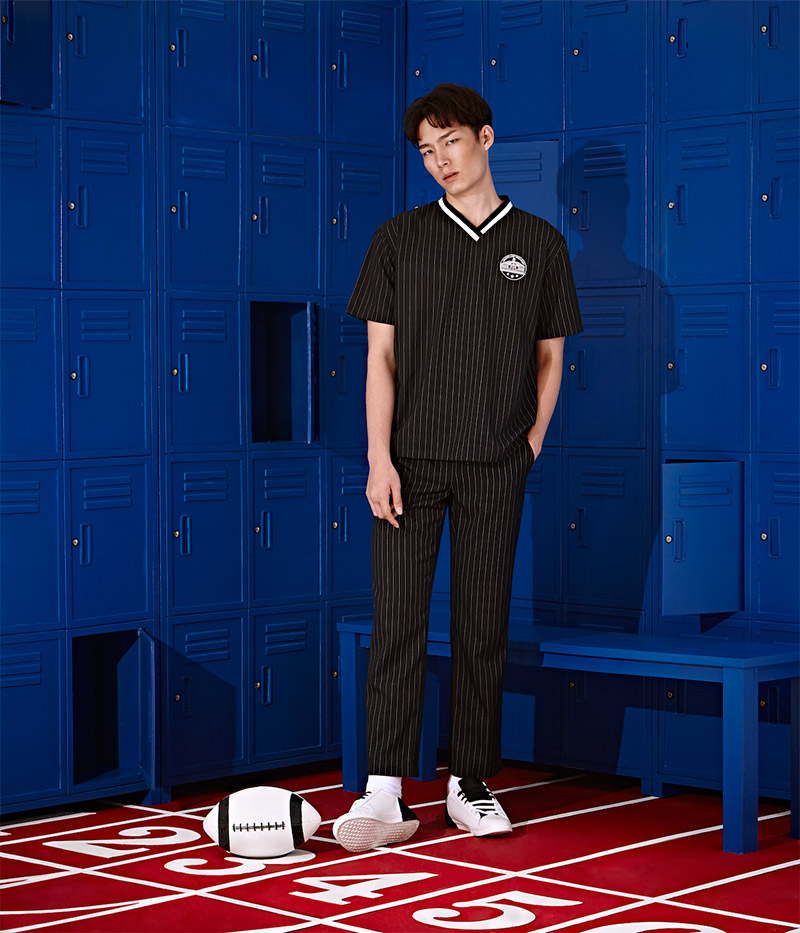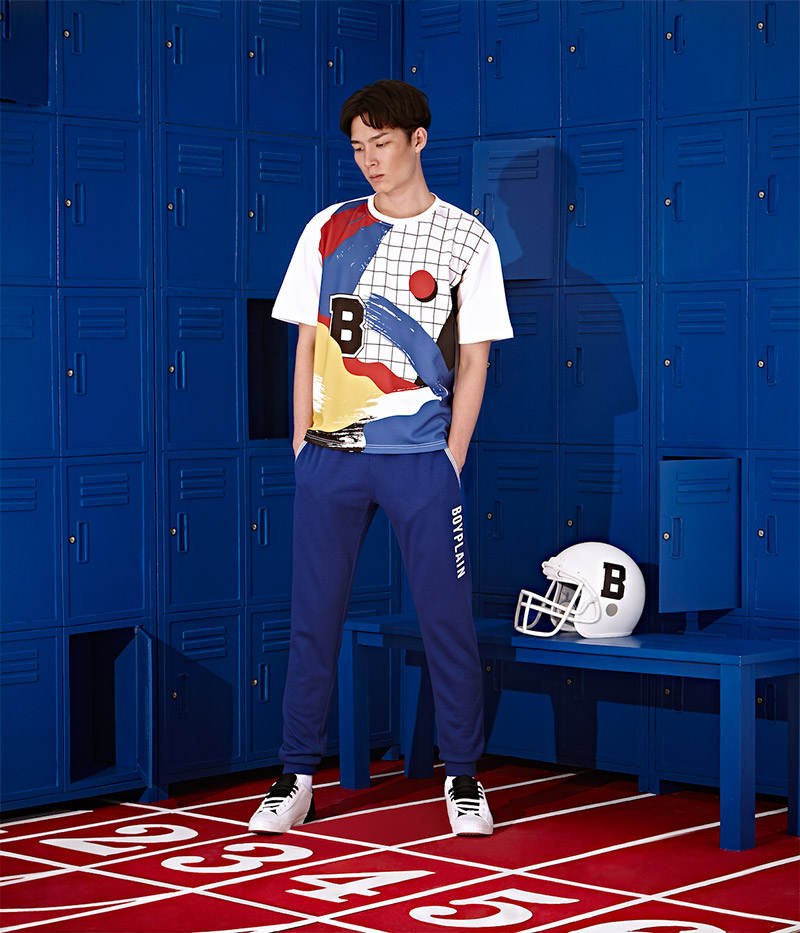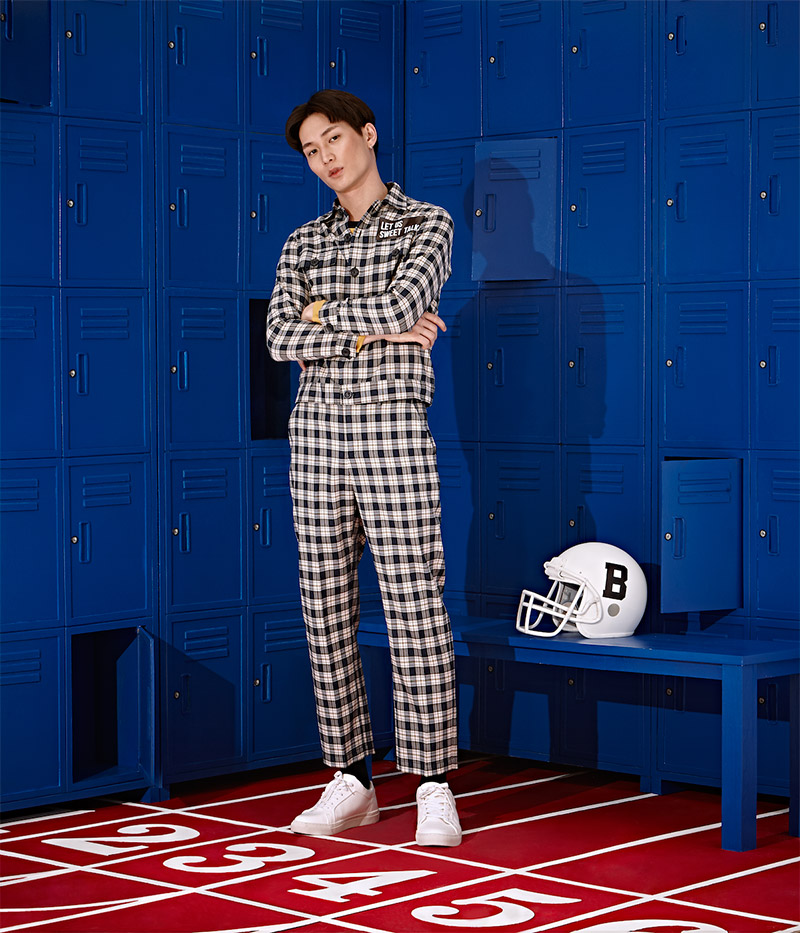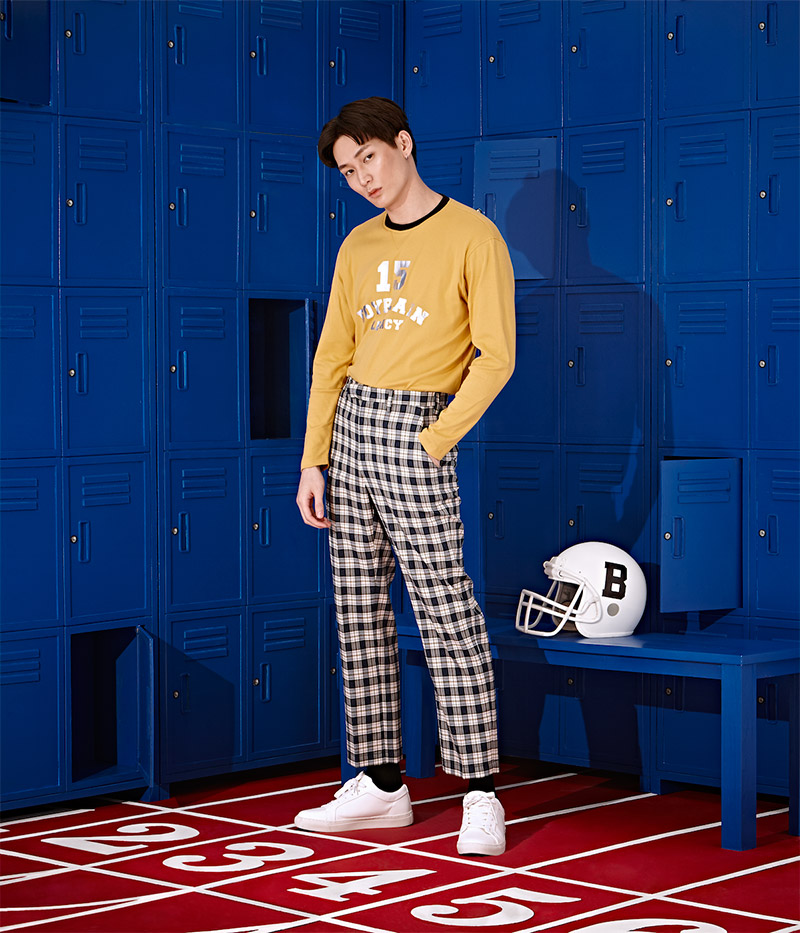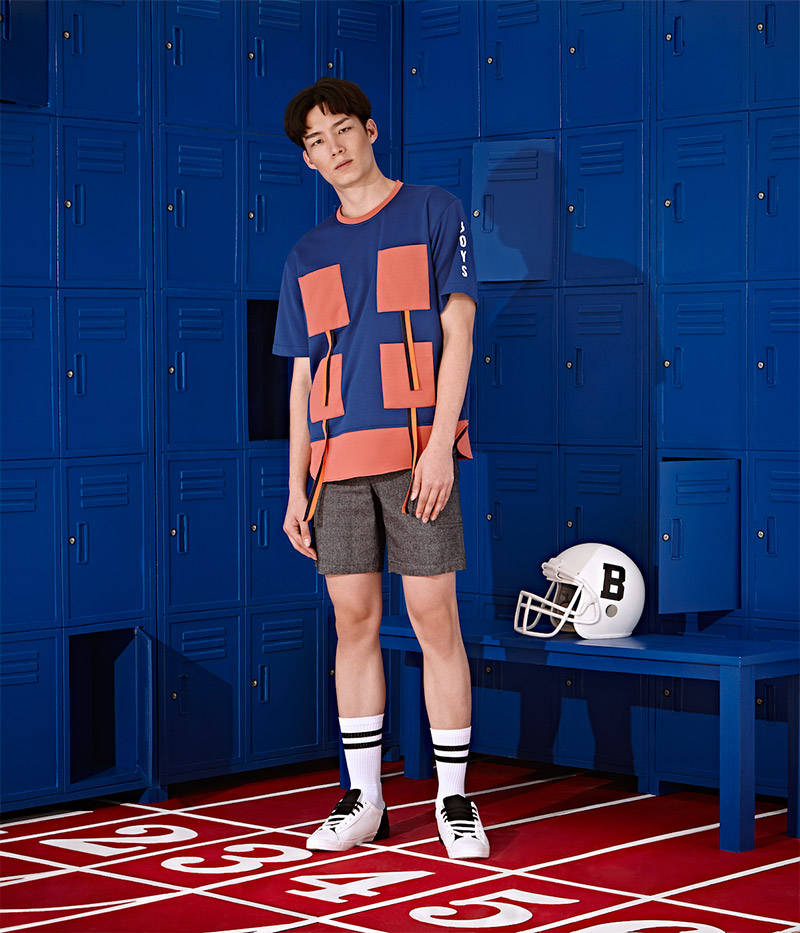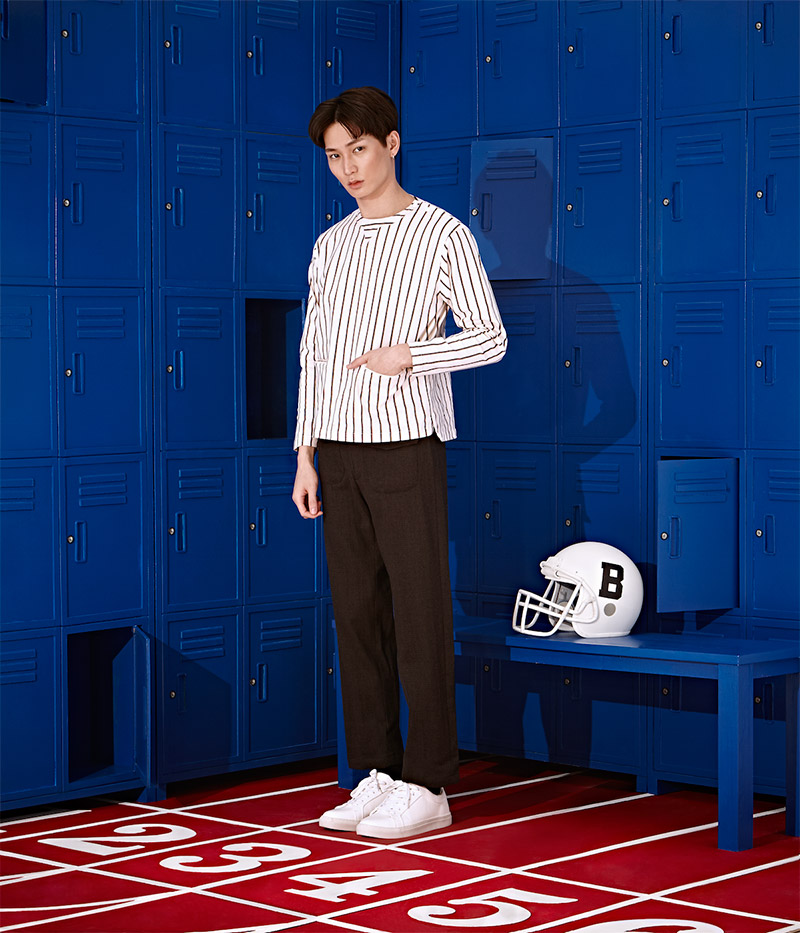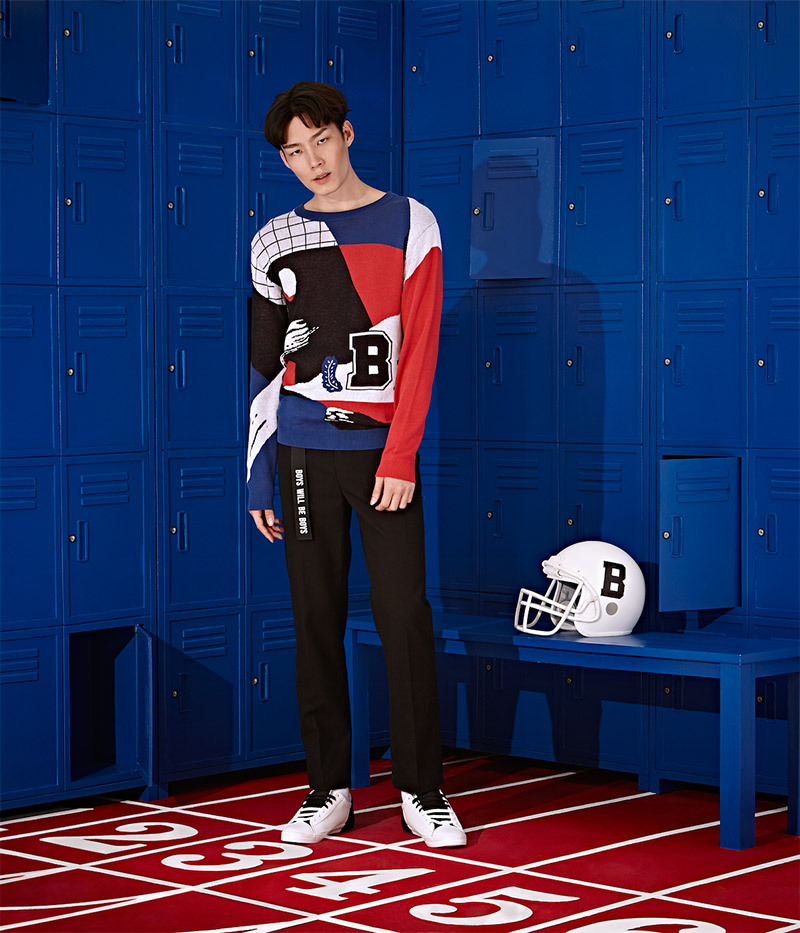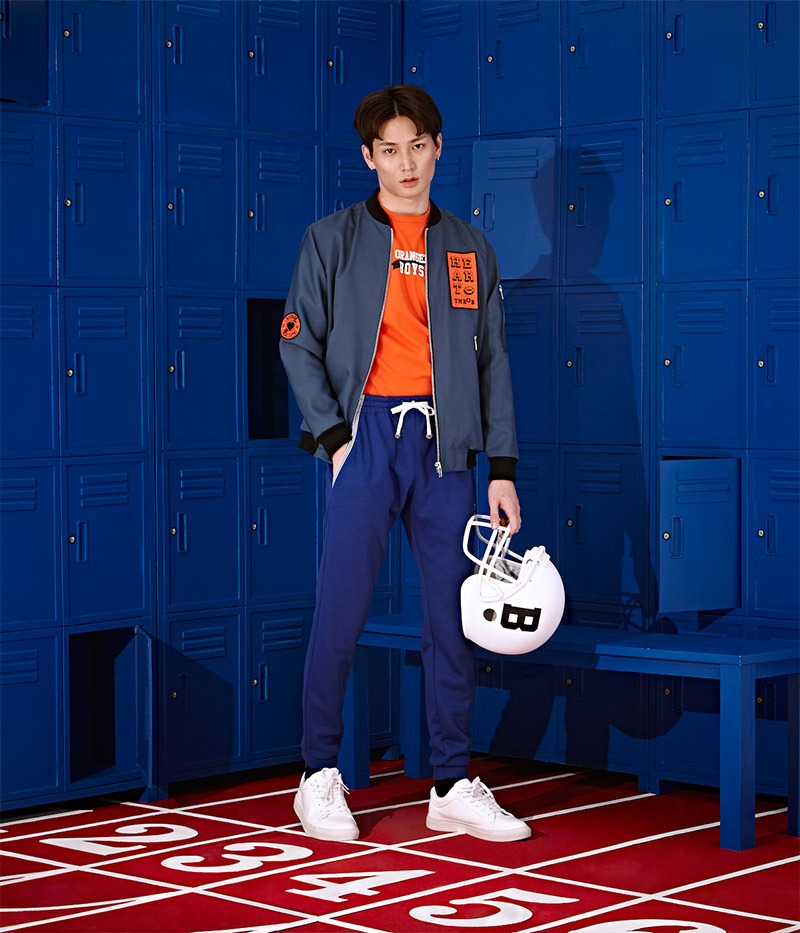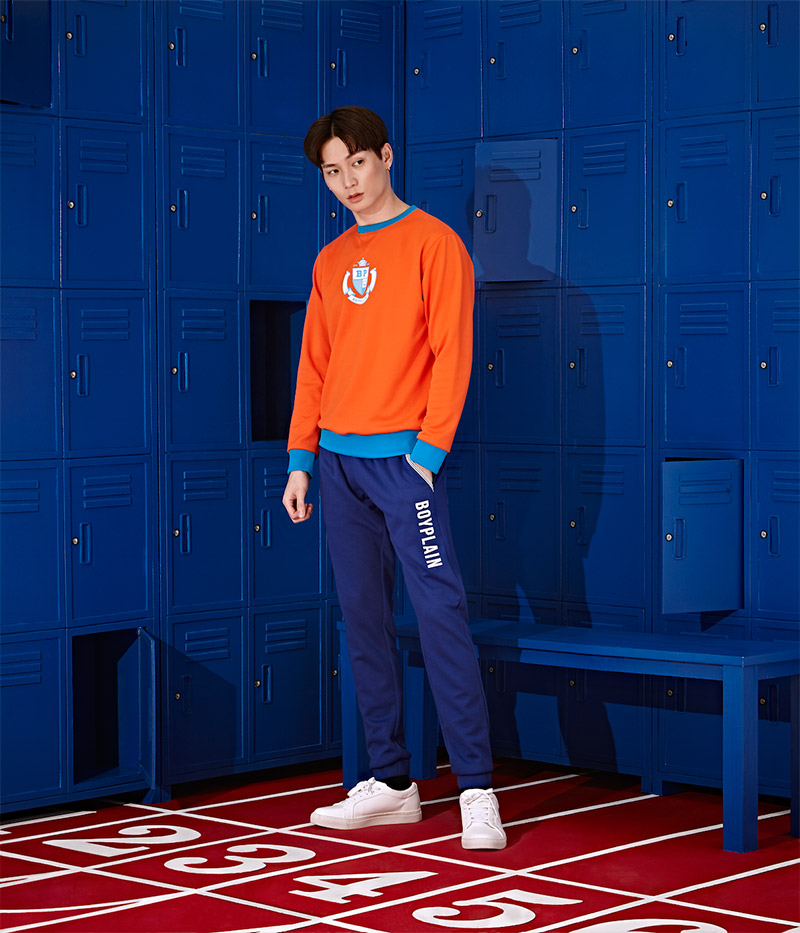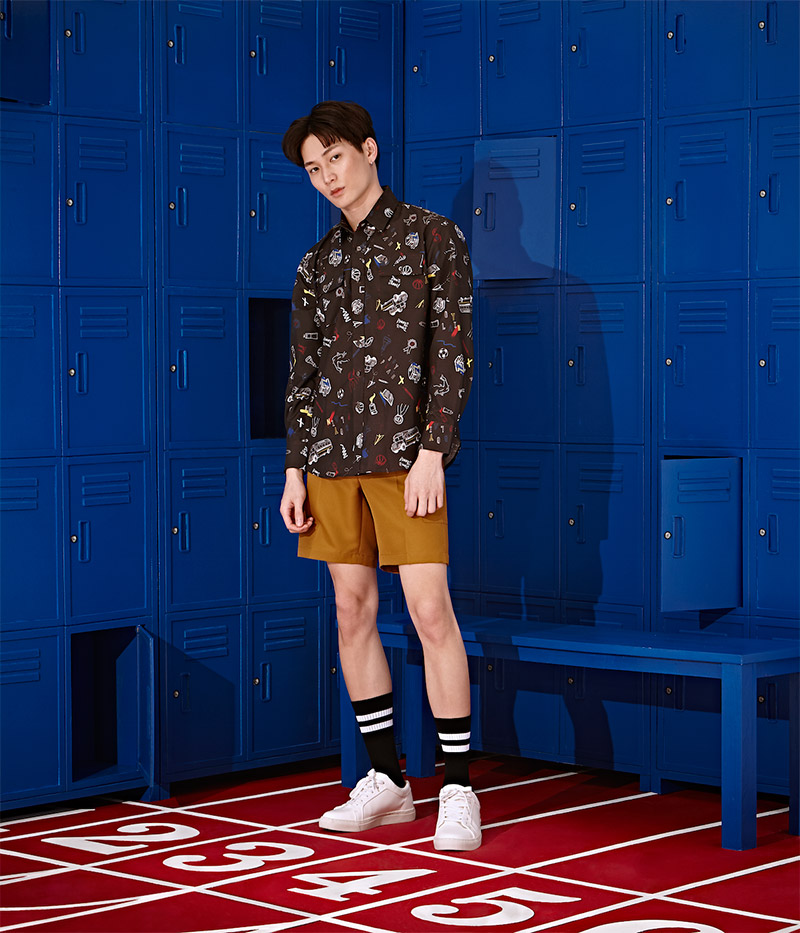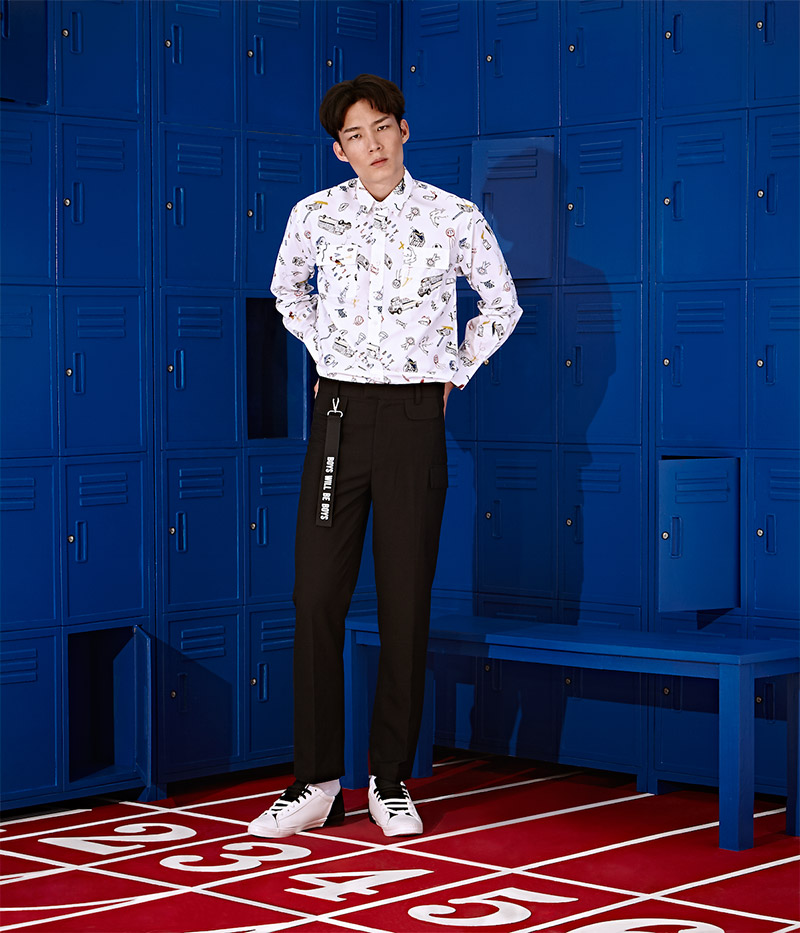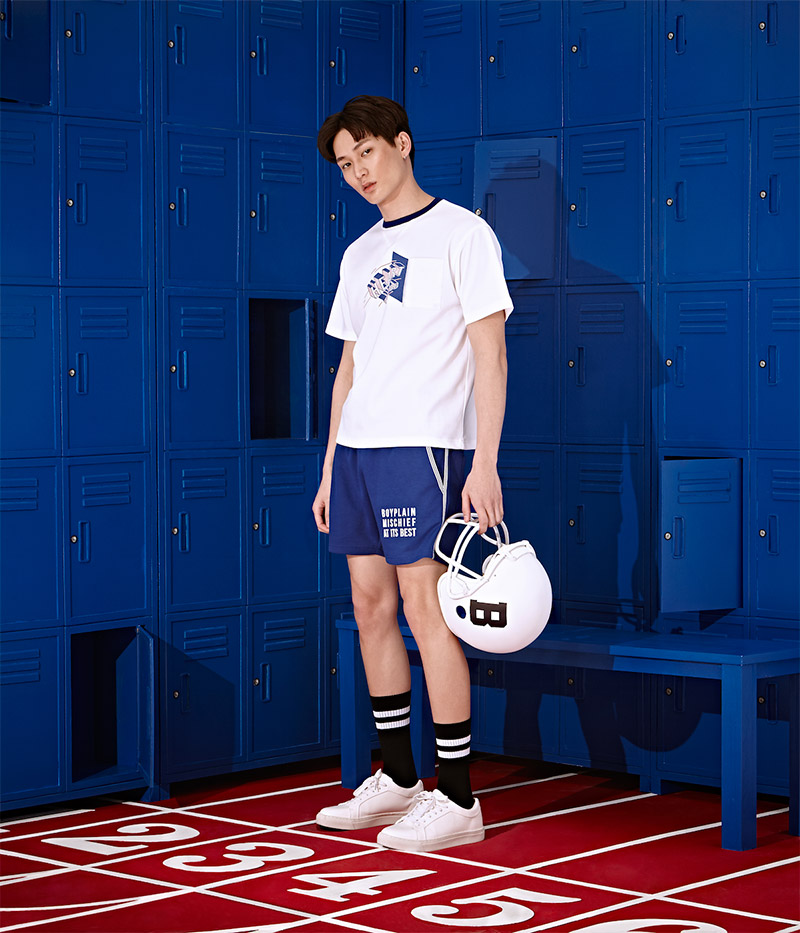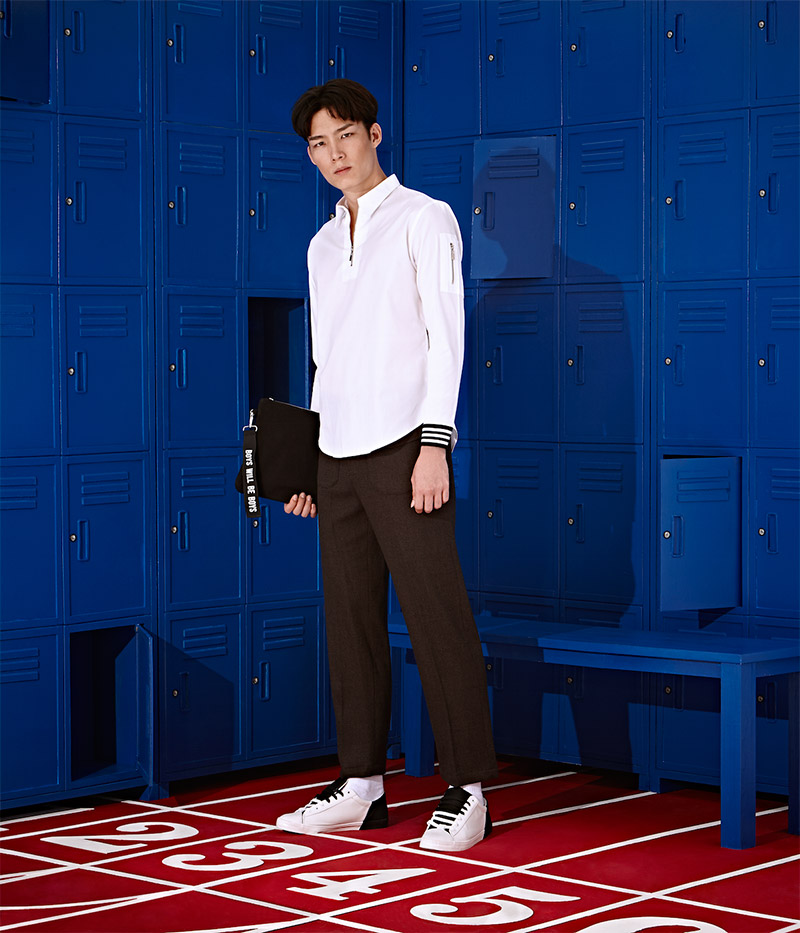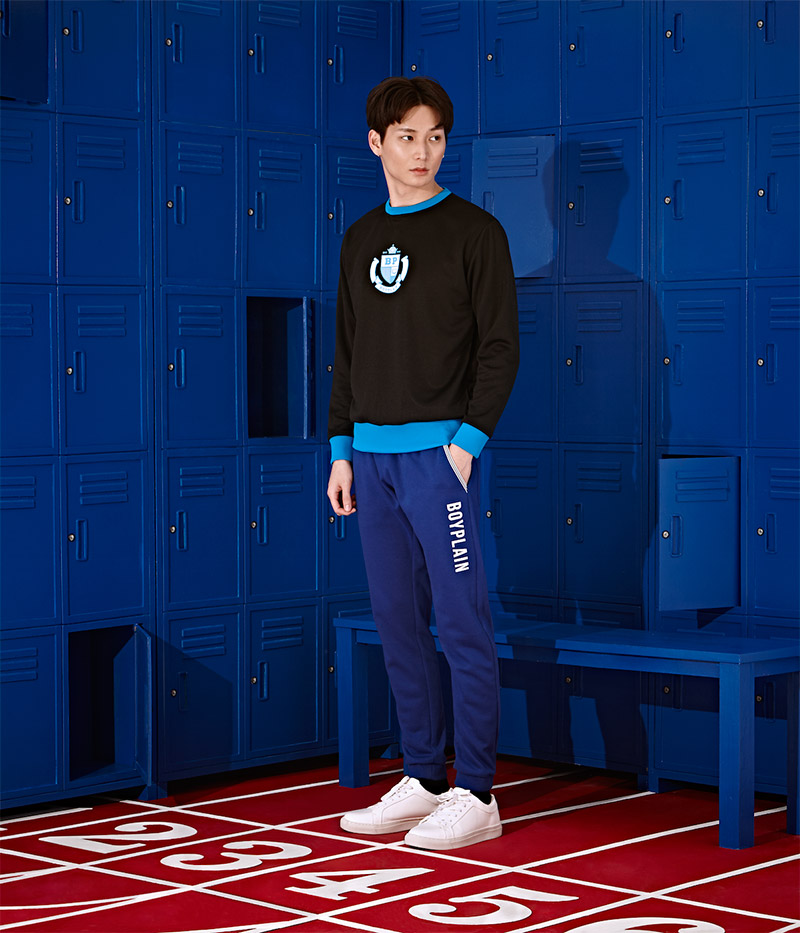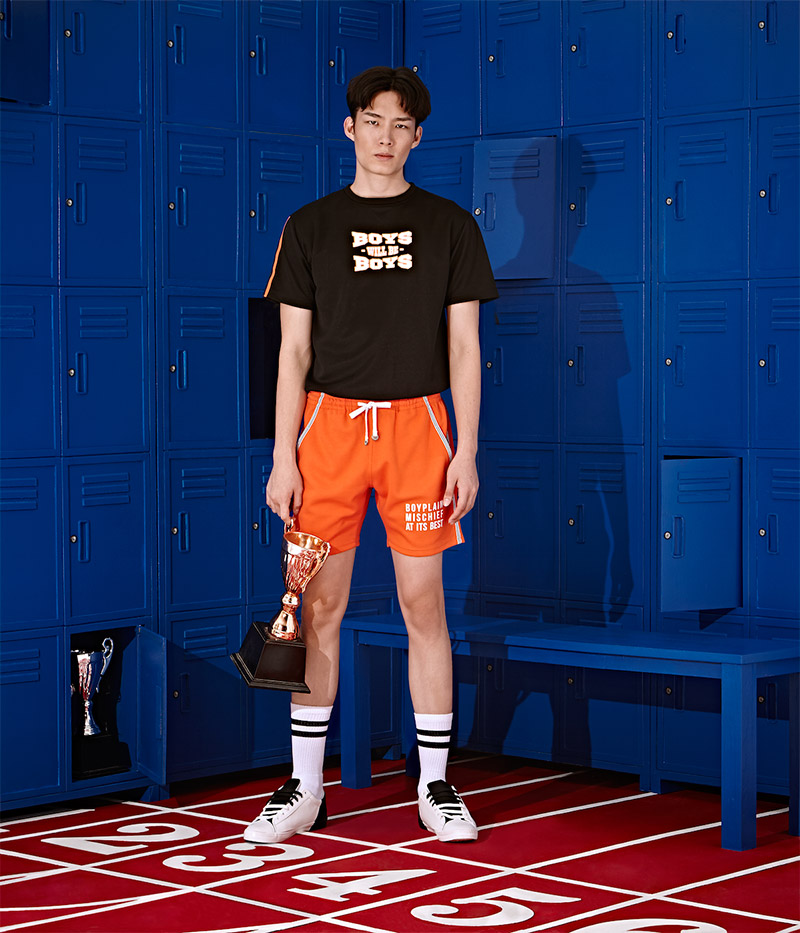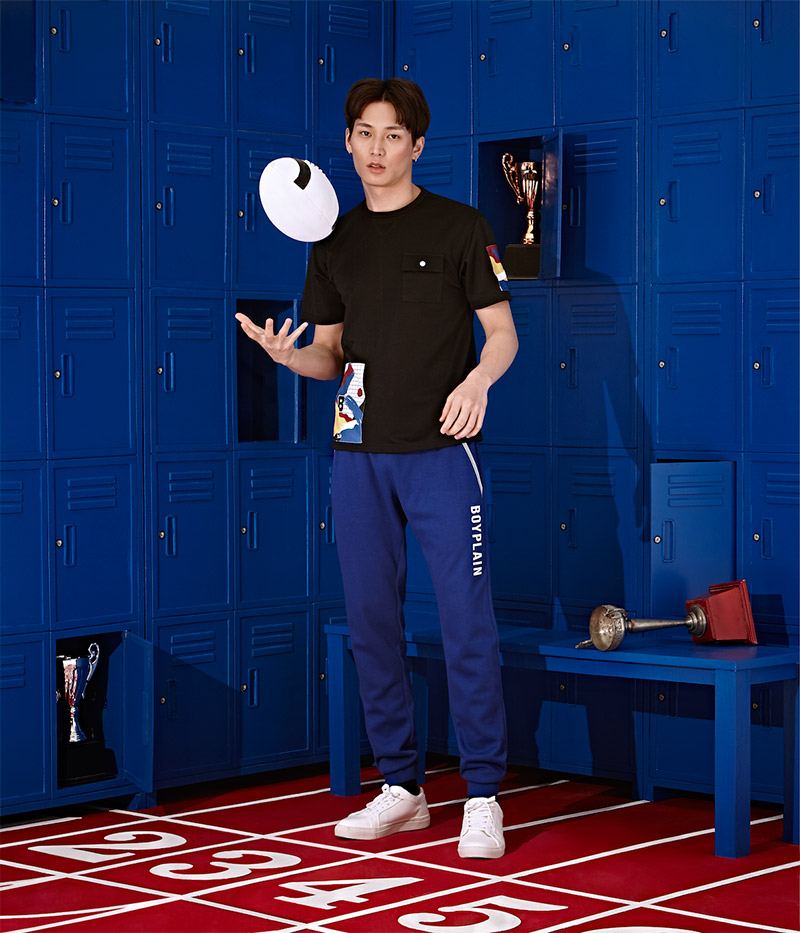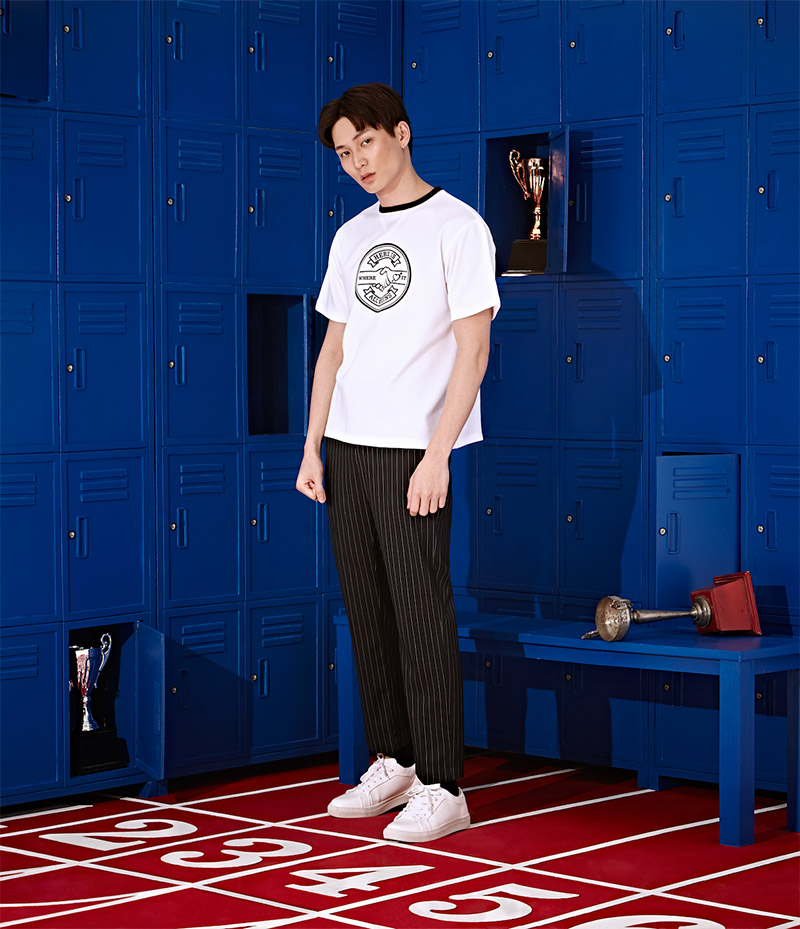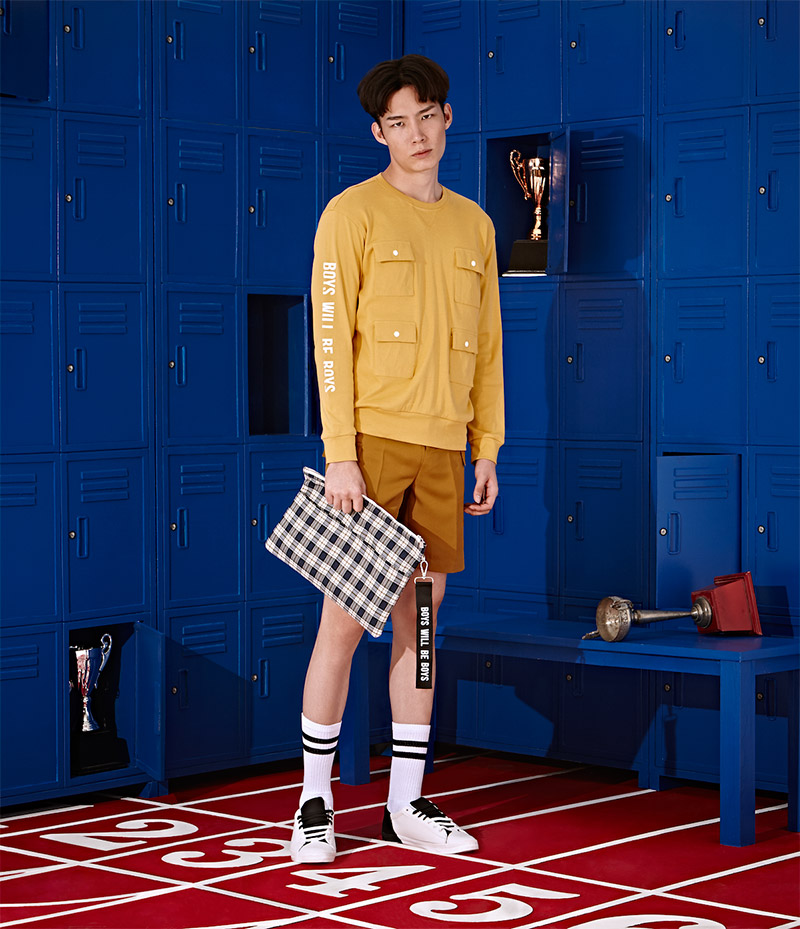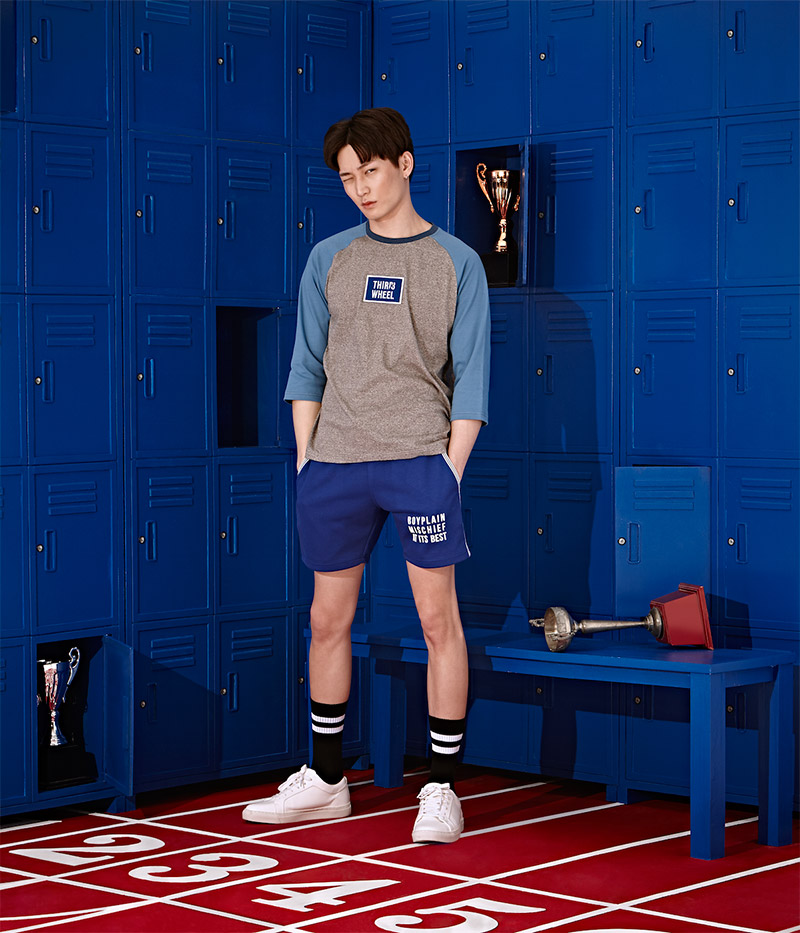 The latest collection from a cutting-edge menswear brand BOYPLAIN ventures through the creative eyes of the fresh, young "heartthrobs" whose every glance steals the hearts of young ladies. The collection embraces the silhouette of '50s Western fashion with a touch of details borrowed from the Ivy League's uniforms, reinterpreted through BOYPLAIN's signature graphic prints and geometric lines. Ivy League is a contingent of eight private, high-education institutions in the Northeastern United States. Founded in 1935, the Ivy League was originally the name of the athletic conference of those institutions: Harvard University, Yale University, University of Pennsylvania, Princeton University, Columbia University, Brown University, Dartmouth University and Cornell University. Besides their athletic alliance, the Ivy League has long been regarded as one of the most powerful alliances in the western hemisphere. Ivy League has risen to become the status of noblemen who come complete with charm, wealth and intelligence as if they were textbooks that hide away coming of age-ness, unapologetically undemocratic behavior and demarcated freeform between pages.
It's the first time BOYPLAIN introduces the new silhouette, such as oversized printed boxy T-shirt, zipper shirts, oversized printed sweaters, oversized bomber jackets, cotton knit trousers, and high-waist wide-legged trousers while maintaining BOYPLAIN's classic signatures: boxy-t-shirts, printed structured short and cropped structured trousers. All items were created upon deconstruction, avant-garde design, infused with details borrowed from Ivy League uniforms.
For this season, the expressions, badges and emblems from the Ivy League were reinterpreted through the brand's deconstructive and geometric paradigm and saturated in white, crimson red, cobalt blue and charcoal. Typography, plaids and stripes were added to embolden the story behind the collection.
BOYPLAIN carefully handpicks textiles and fabrics for every of our collections. We highly prioritize the quality of fabrics that features soft touches as well as functional for daily use. We have sourced high-quality materials for the production, such as 100% fine cotton for making shirts, cotton jersey, fine jersey, plaids, fine wool, twill and printed knit—all of which have long been considered BOYPLAIN's signature materials. The palette of this collection sees a perfect mix of white, grey, charcoal, cobalt blue and infused with crimson red, cerulean blue as well as mustard and tiger colors.