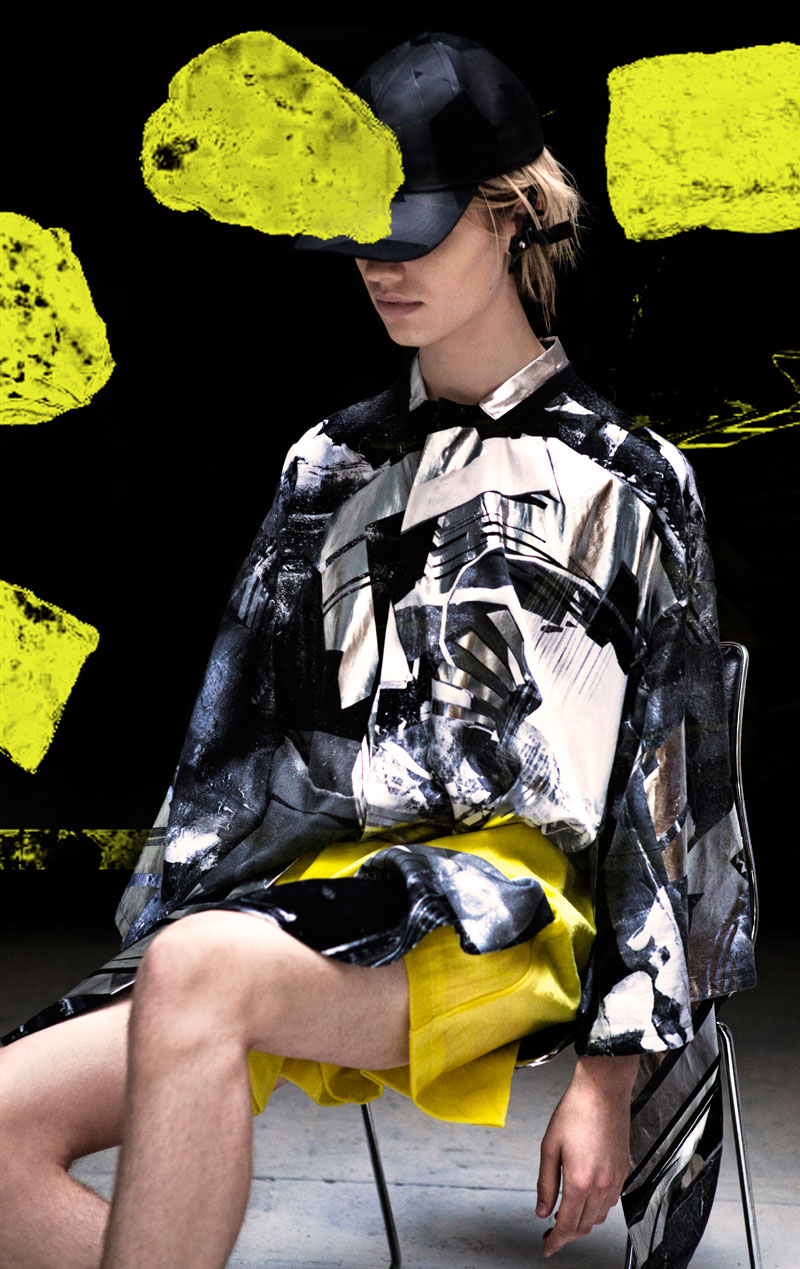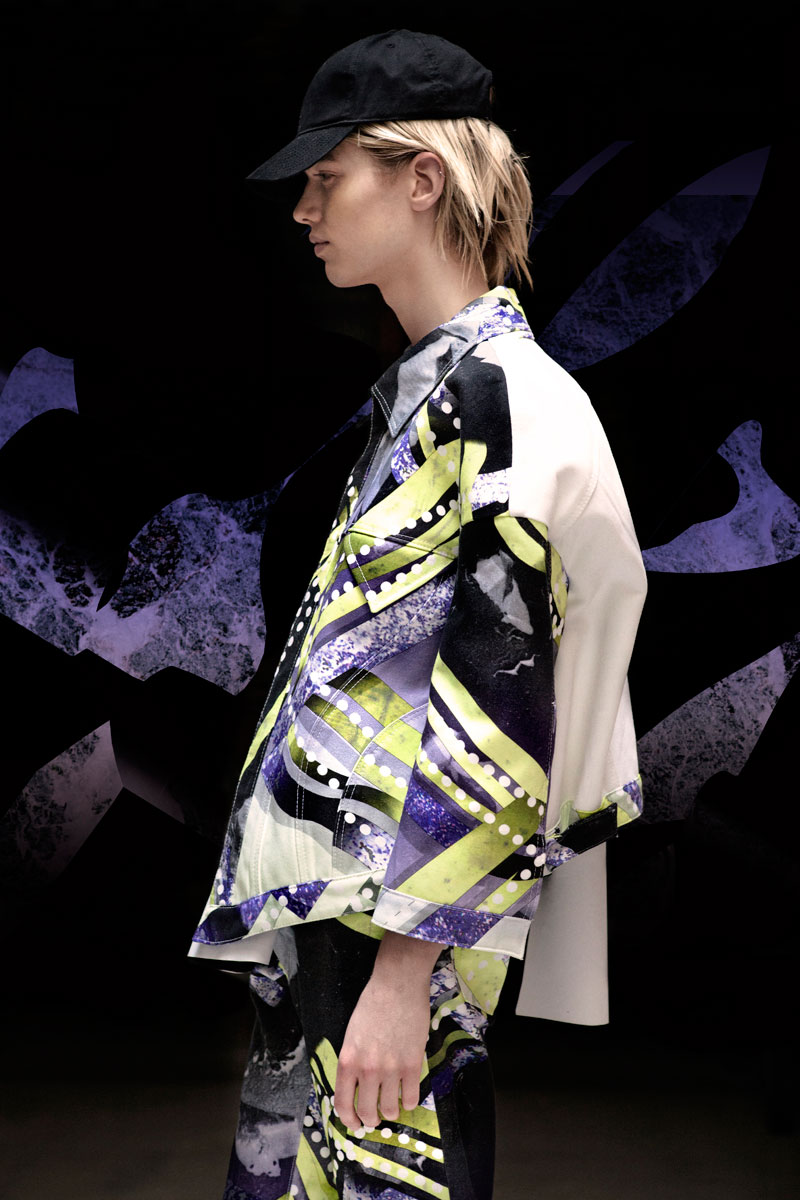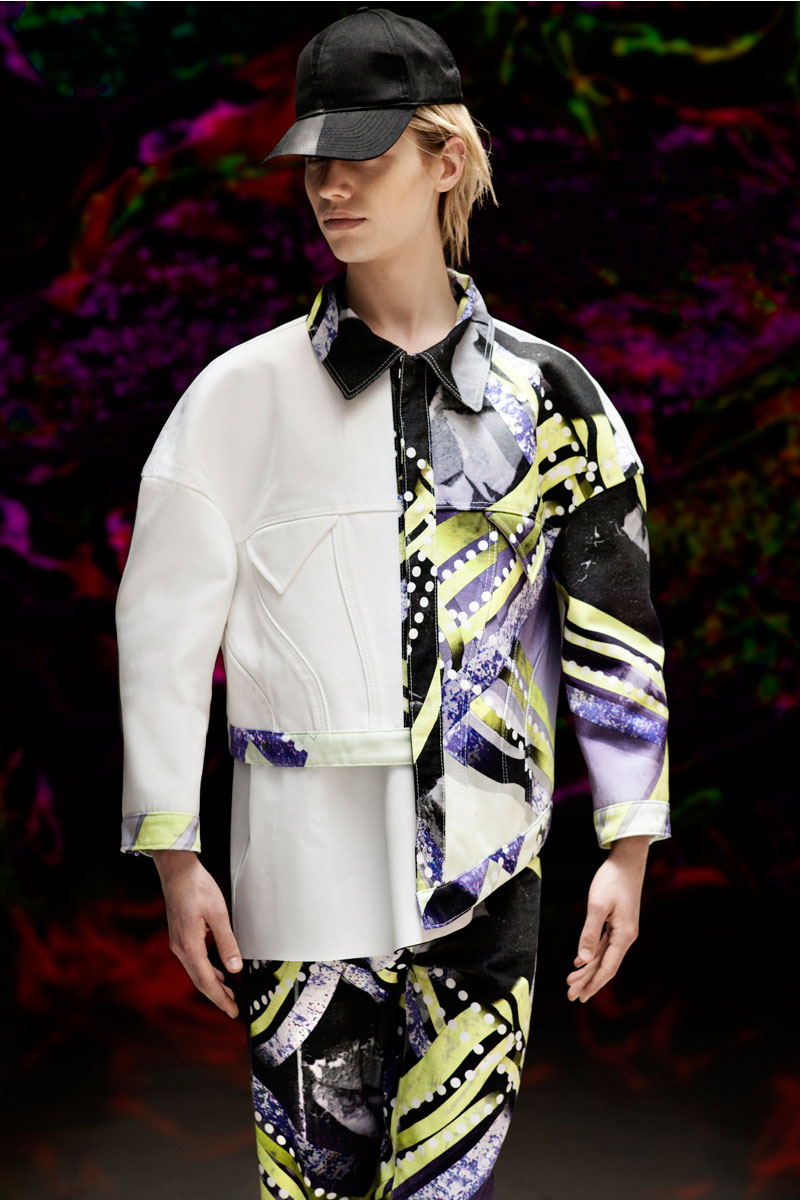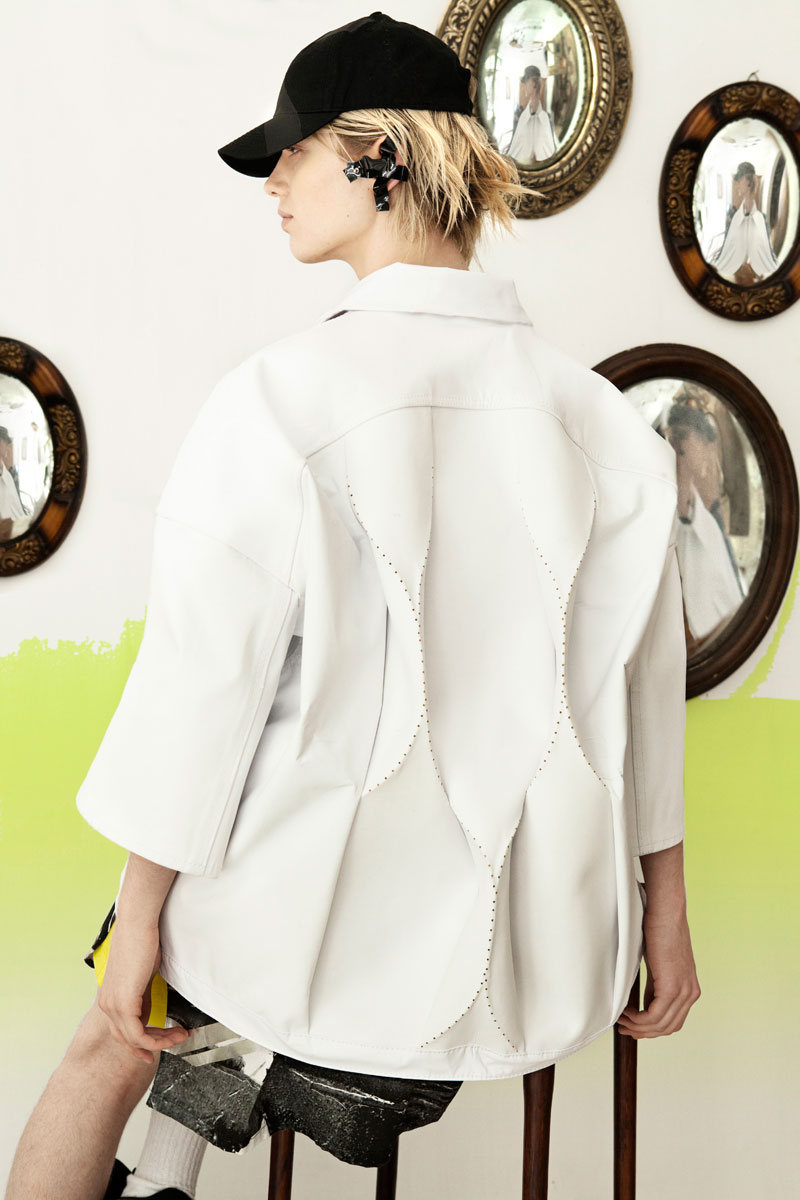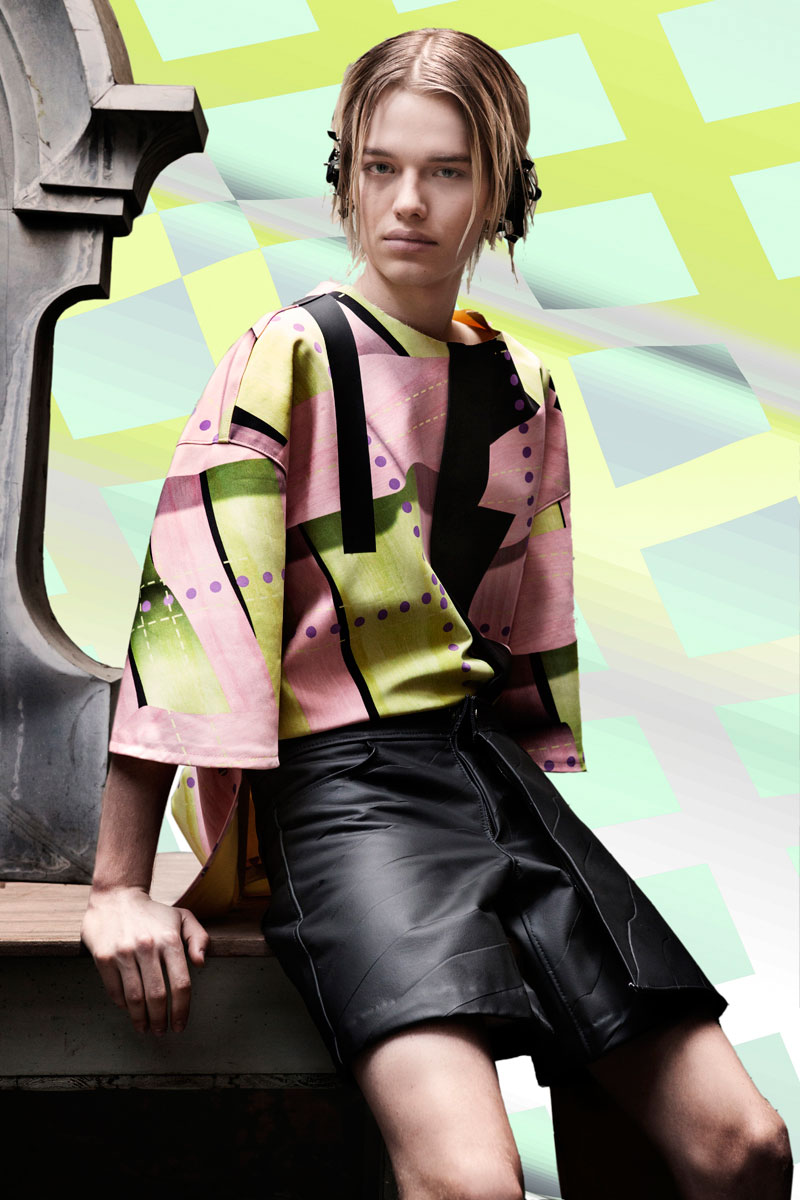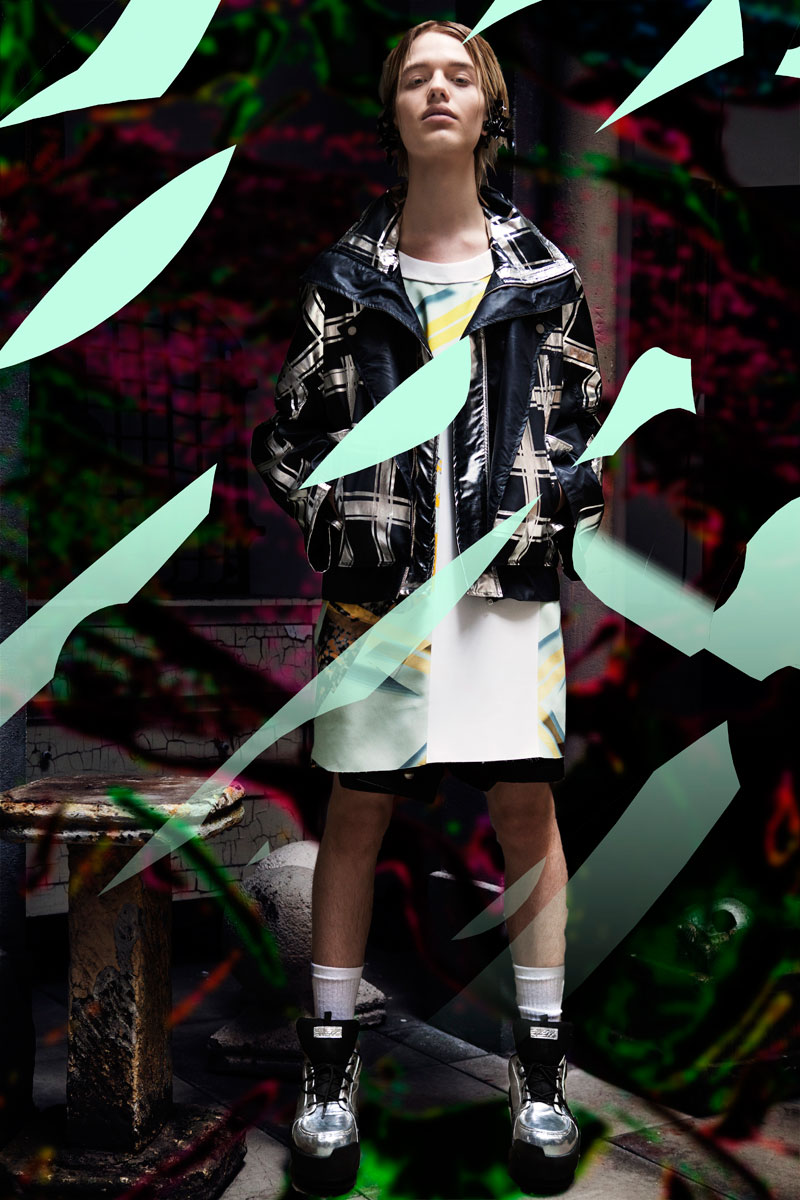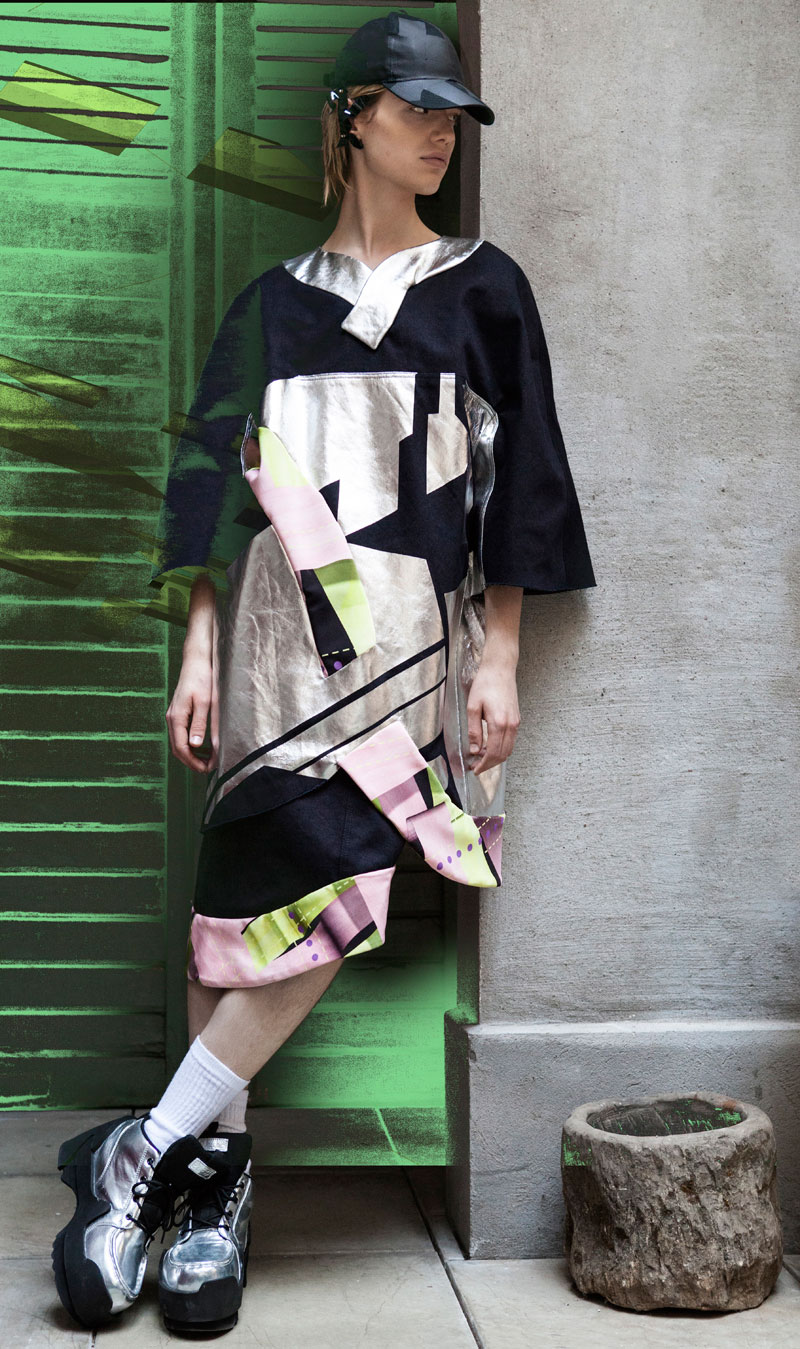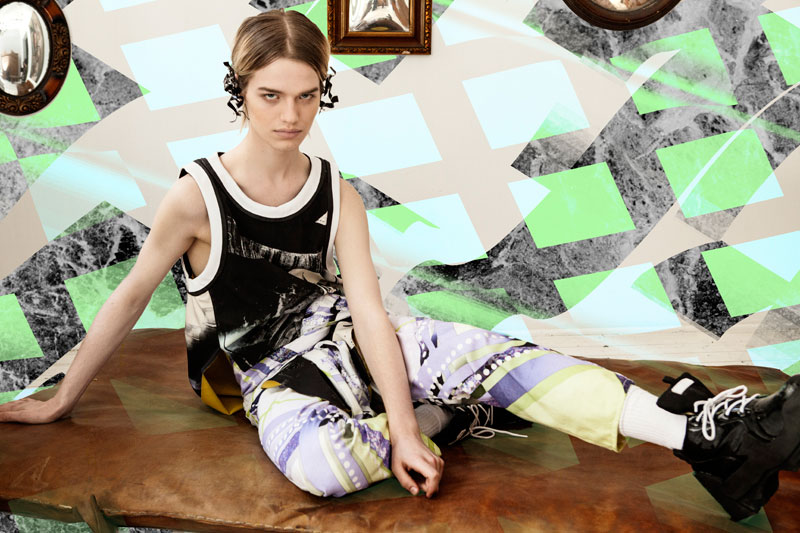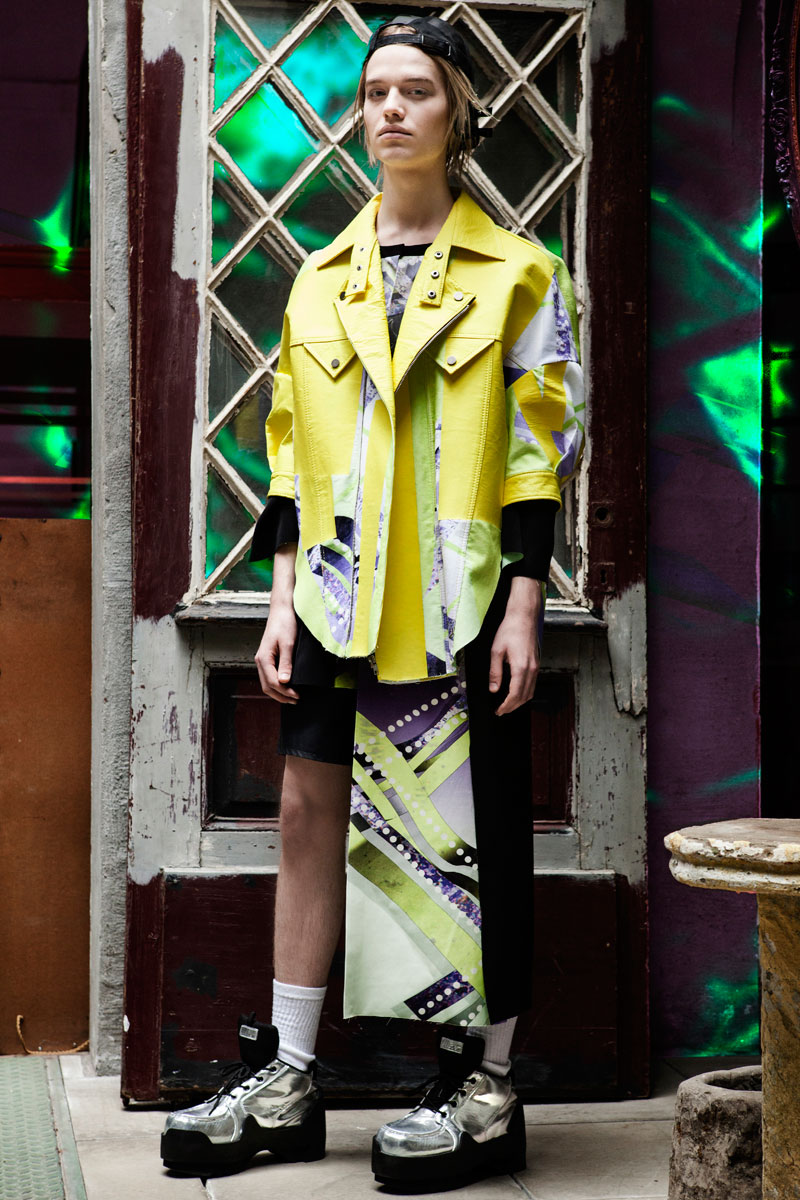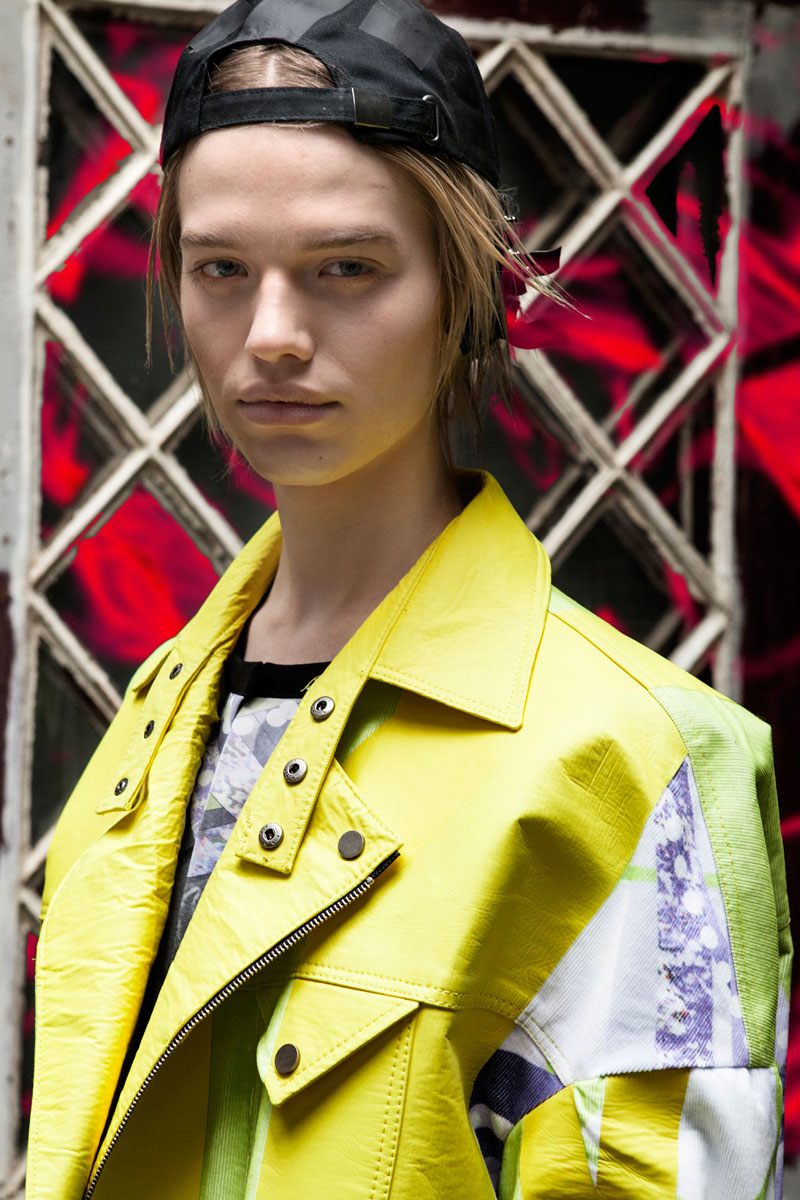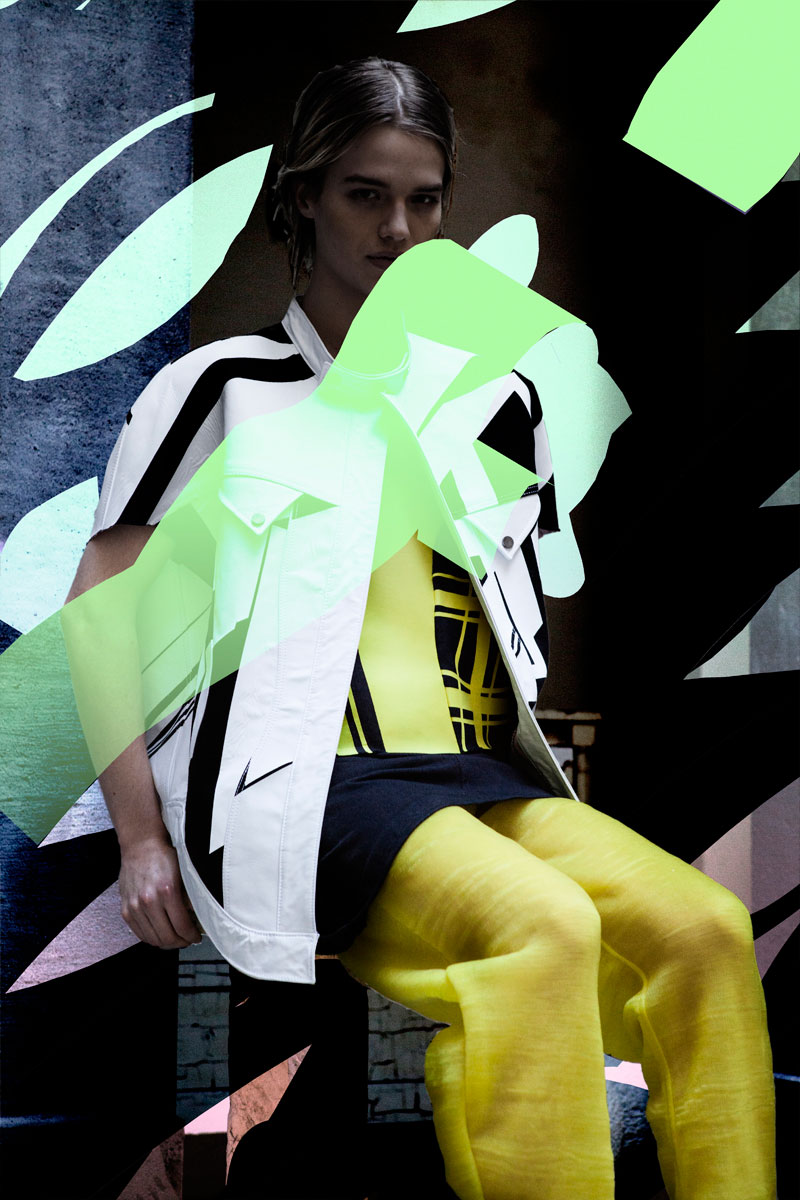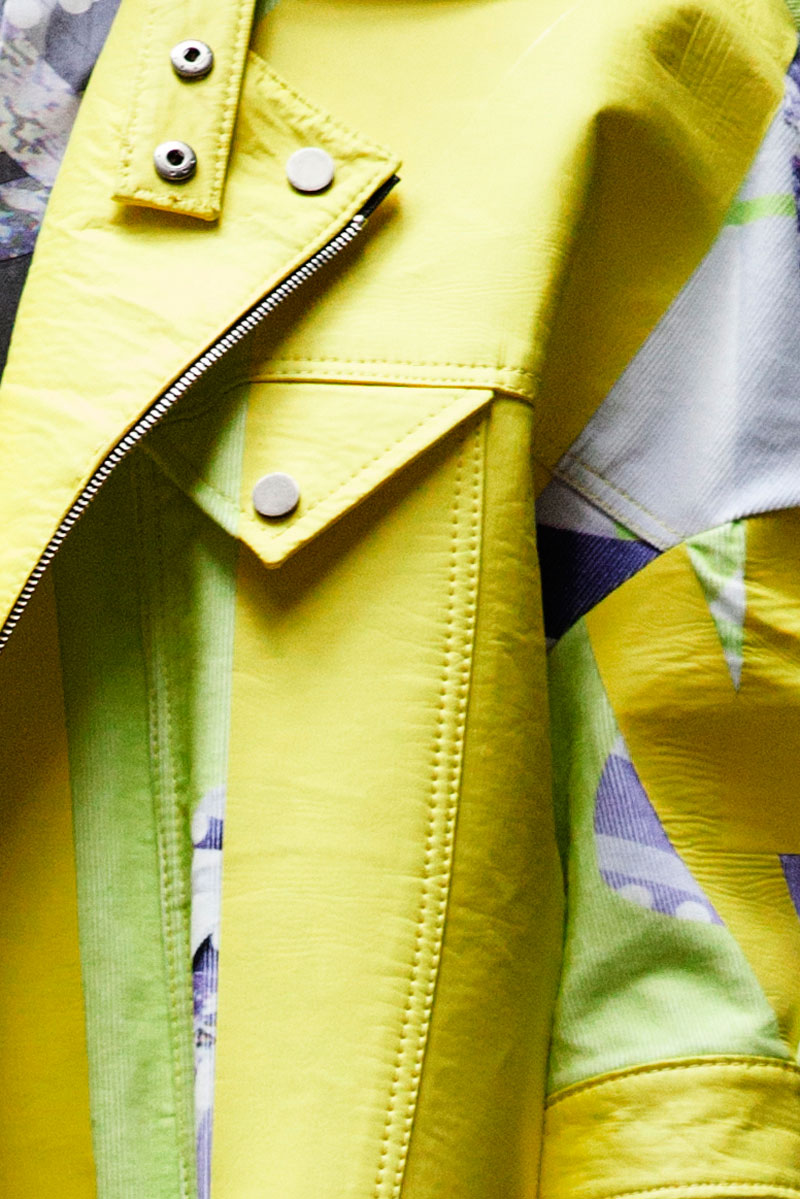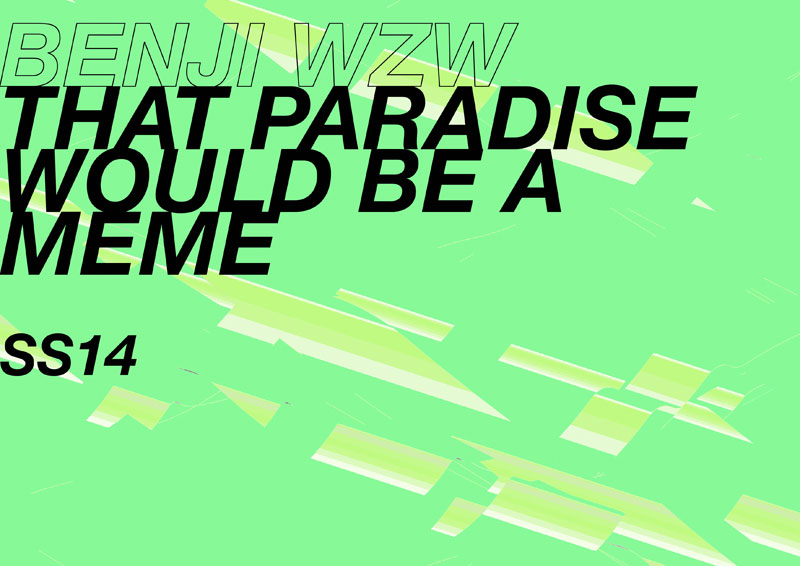 Benji WZW's graduate collection was inspired by contemporary youth subcultures, which take form and evolve through the internet. The dichotomy of the physical life and digital fantasy is reflected in the prints, developed from architectural 3D modelling software, further layered with graphic transfers – creating a play in depth and layers of imagery.
Every material is custom-made: digital prints on denim, double-bonded raw-edge silk, and custom-made faux-leather from bonded vinyl and denim. All the materials are made to create a clean and graphic aesthetic, with reference to streetwear.
The shoes were designed by Benji WZW and professionally produced under the sponsorship of K&K Asia Ltd. They will be available for purchase from RA Antwerp, Paris, and online.
Credits:
Art Direction + Clothing / Benji WZW
Photo / Frédéric Bastin
Retouching / Liam Leslie
Styling / Calum West Caldwell
Hair / Aytekin Aytee Kane Cesmeli
Make-Up / Nils Missorten
Model / Maarten Convens