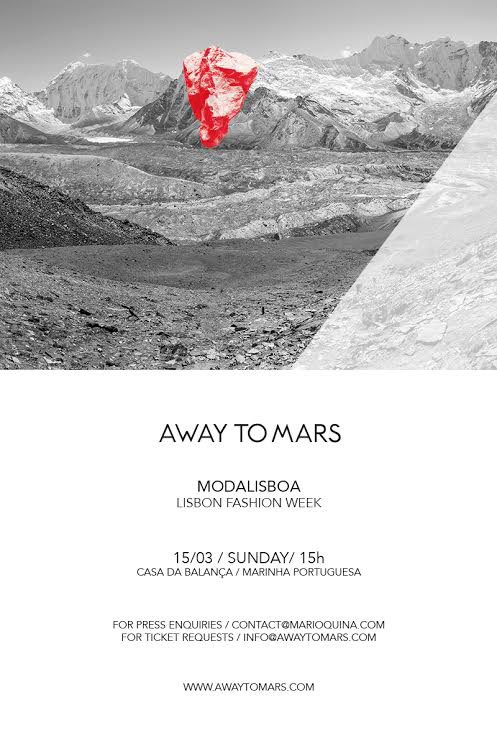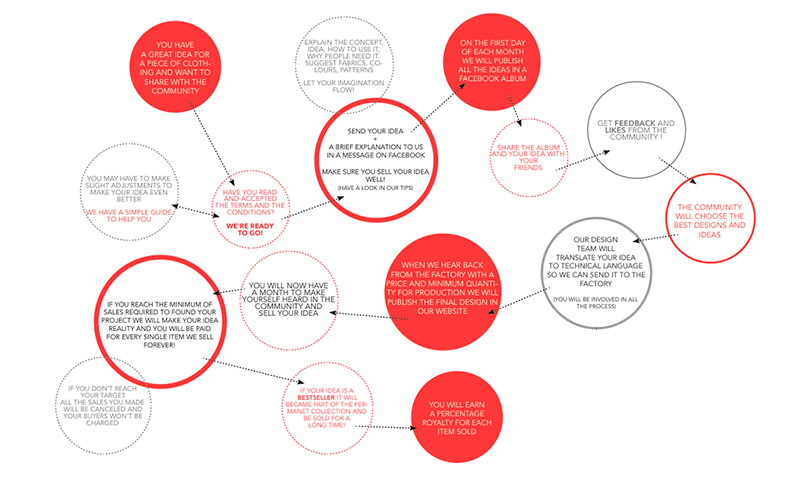 AWAYTOMARS was born not as a fashion brand, but as a disruptive platform that proposes new interactions with the fashion system.
Believing that the current system could benefit from a more democratic creative input, comes a new platform which allows designers to submit their work for approval from an online user database: the ATM community. The users will have the possibility to comment, add and compliment a submitted design. This interaction will determine which designs will later be selected by the AWAYTOMARS team to be manufactured and then later sold.
Next Thursday, March 12, 18h00, AWAYTOMARS will be making its presentation on the FAST TALKS conference hosted by ModaLisboa. The conference will be followed by a catwalk show of a perennial collection, also at ModaLisboa, on Sunday, March 15, at 15h00, at Casa da Balança.
The collection being presented is timeless and instigates the notion of time itself. The collaborative proposal of ATM tries to challenge the conception of design and manufacture through an androgynous collection, without any front or back, interior or exterior, left or right. The collective in motion, a spiral of harmony that longs for a new direction.
Join the Mission!