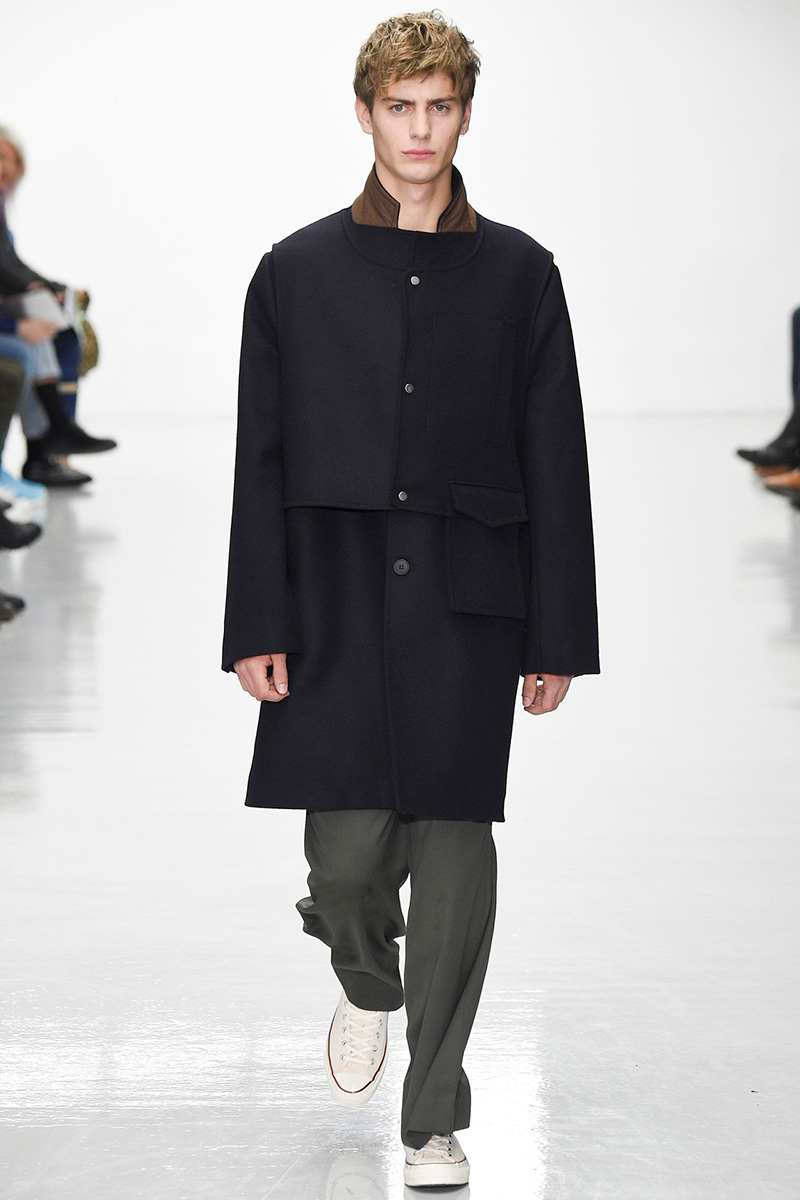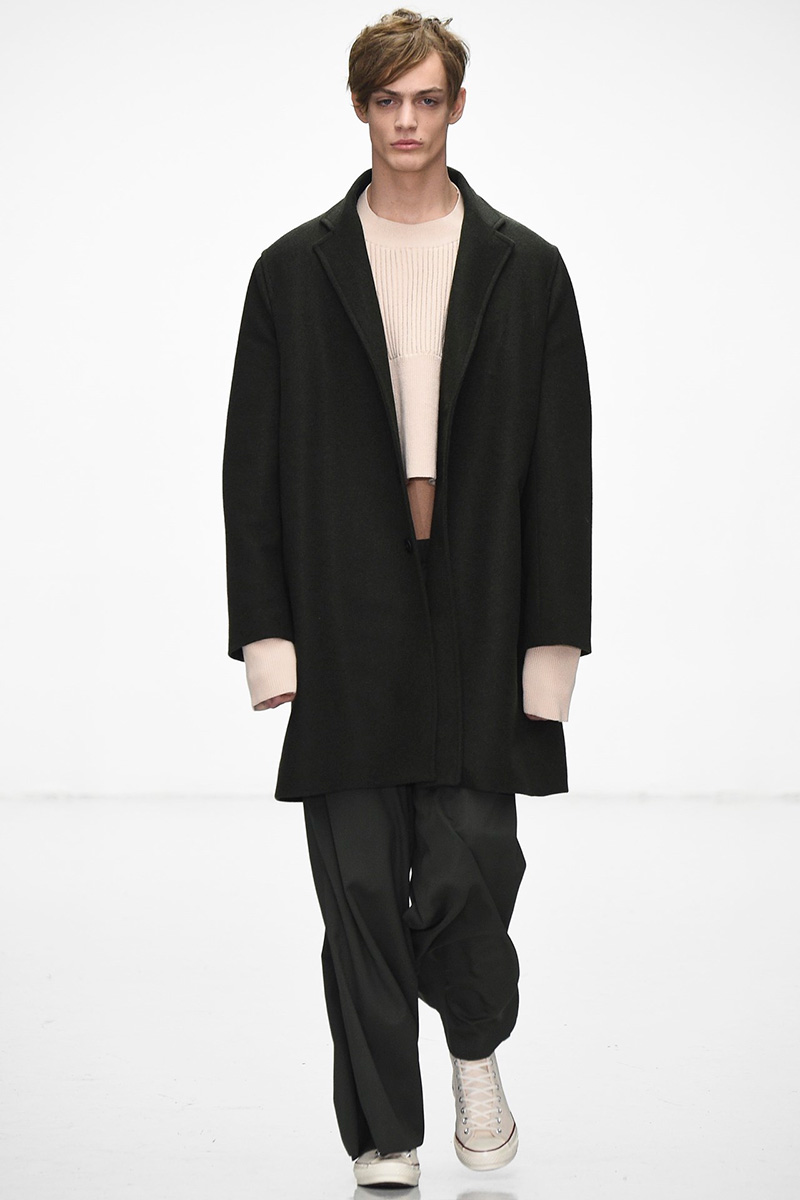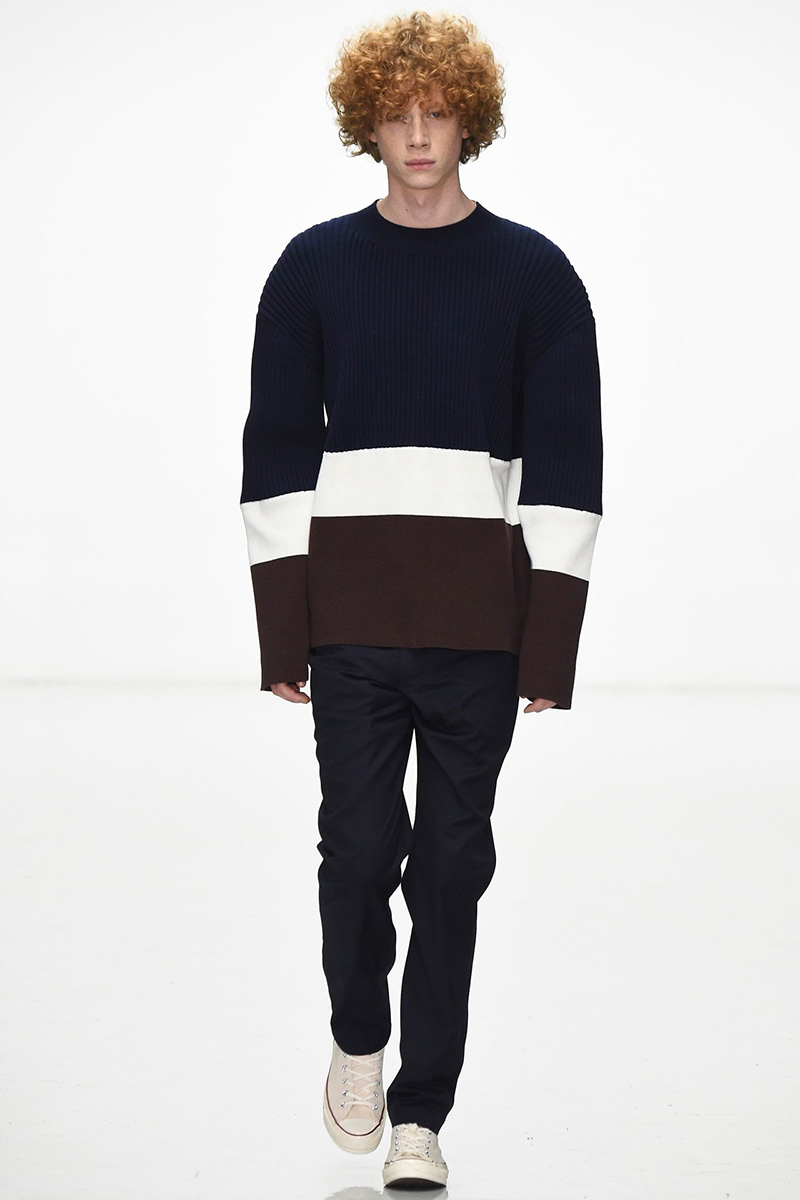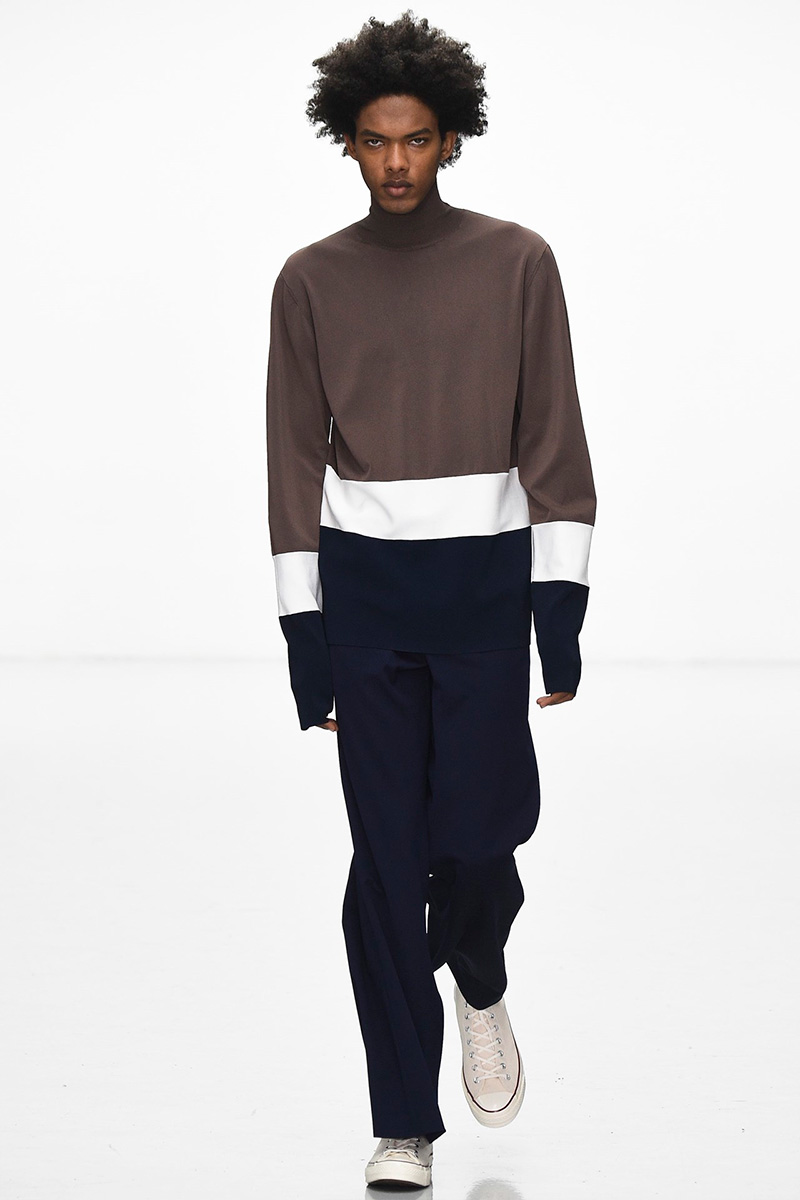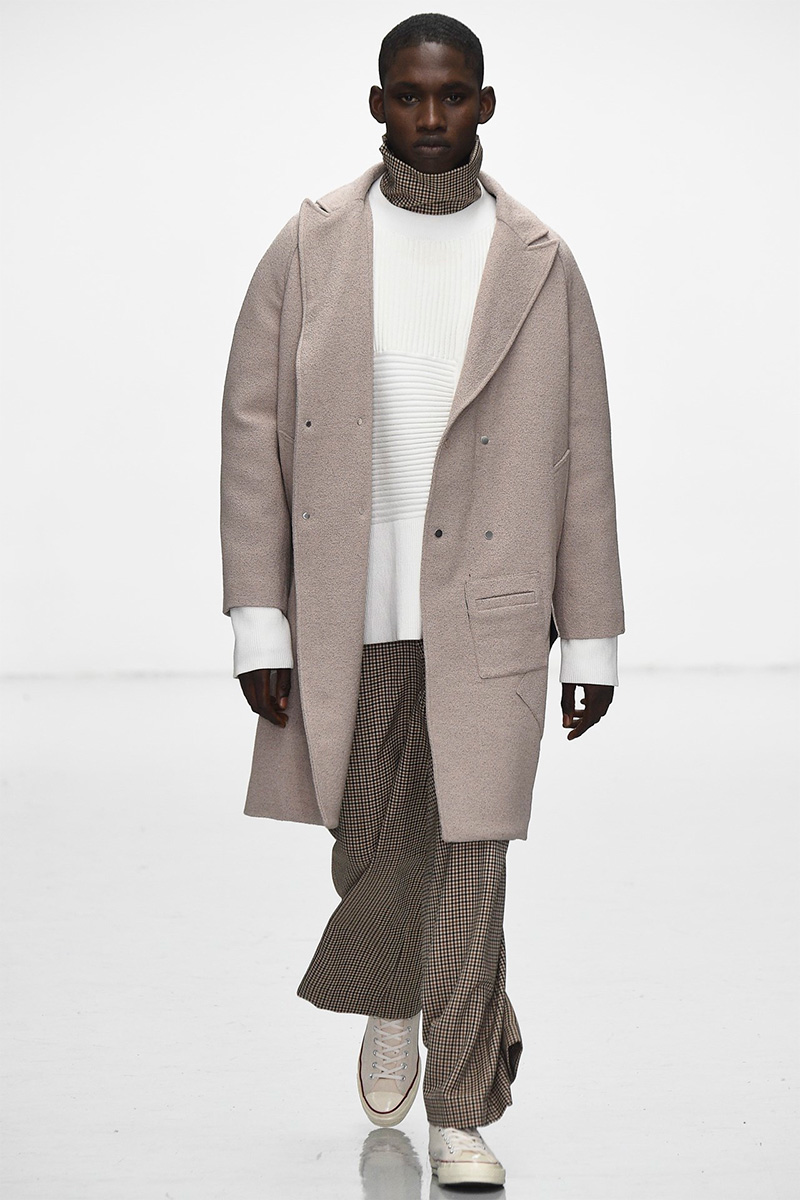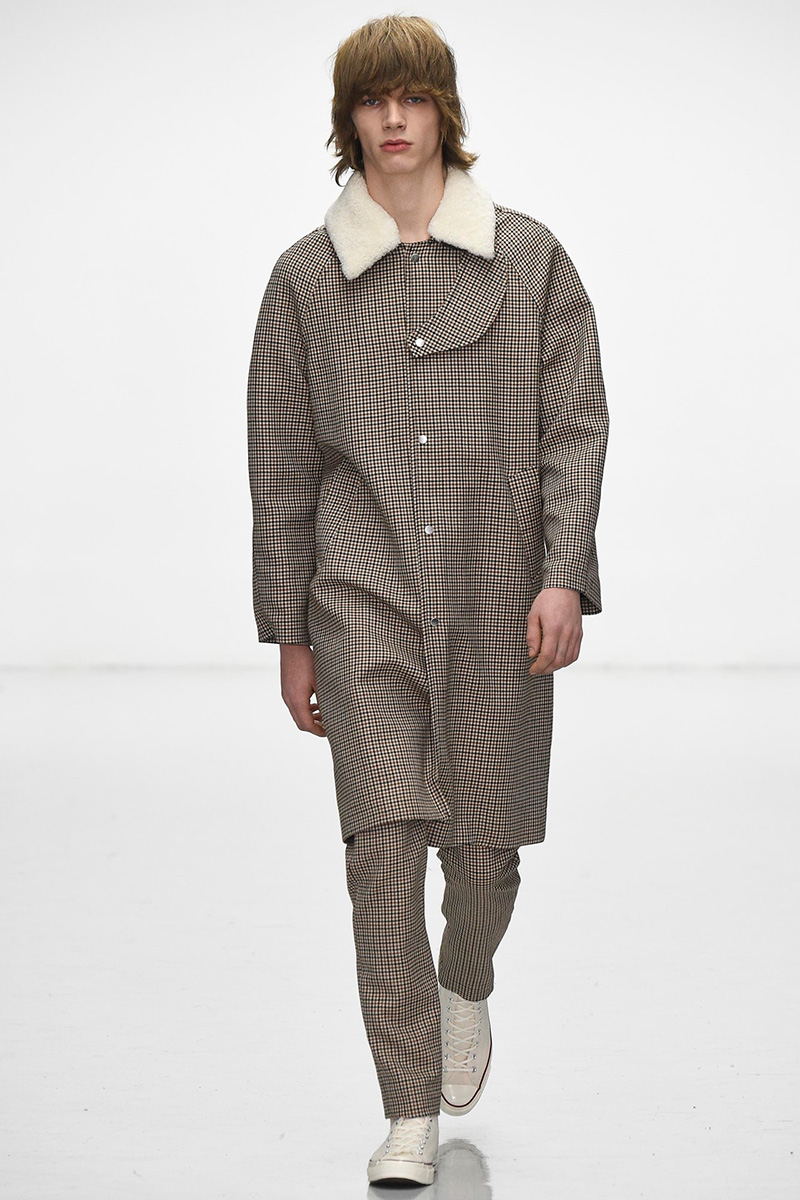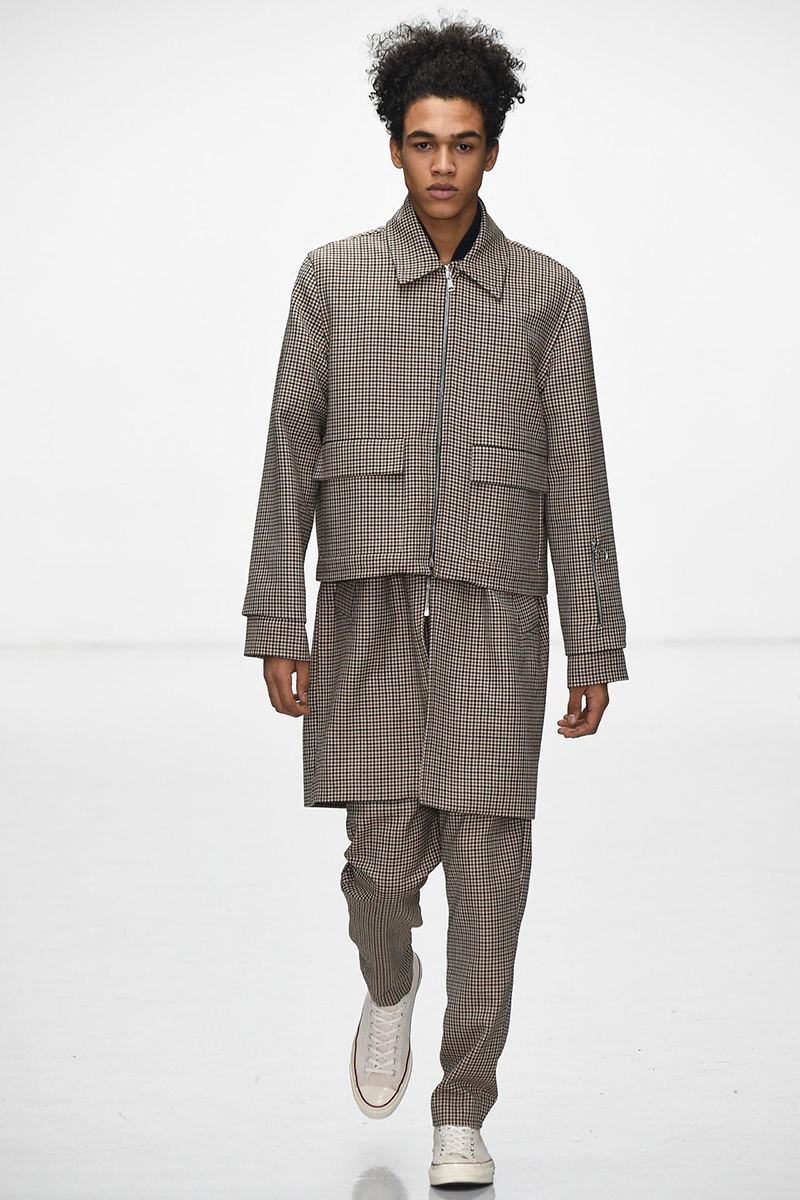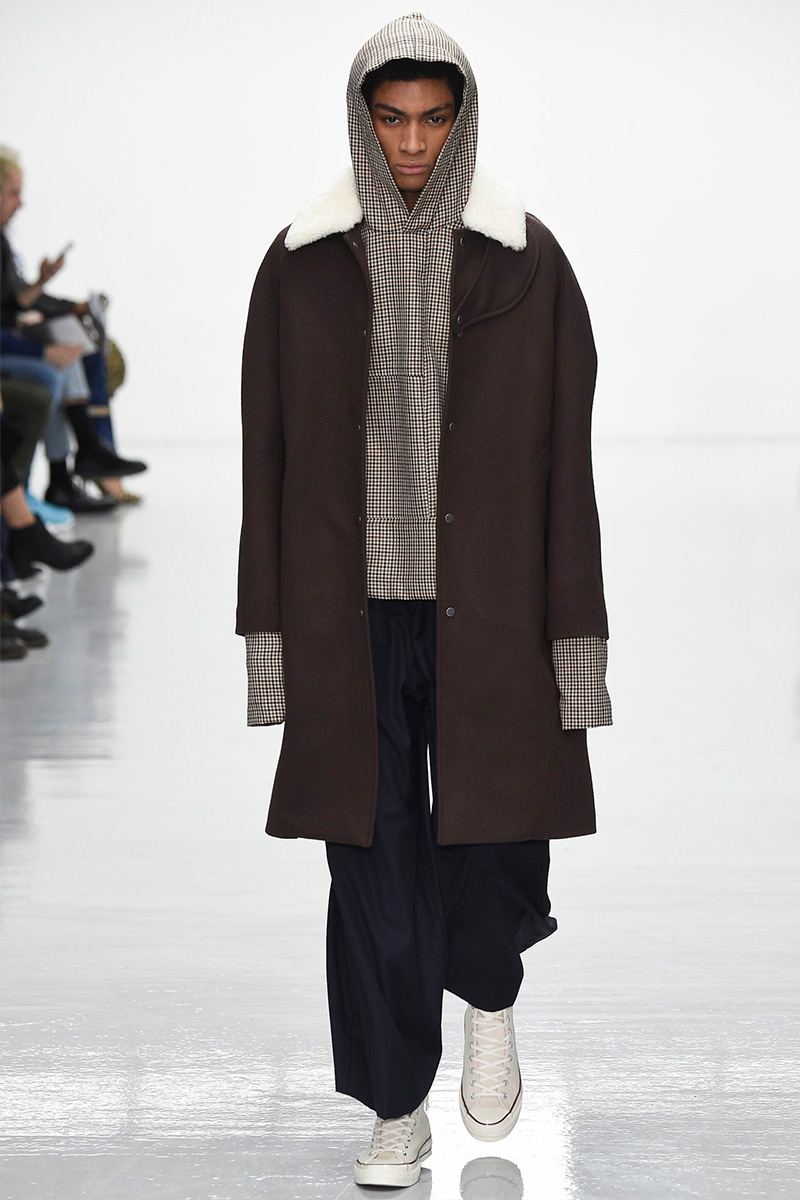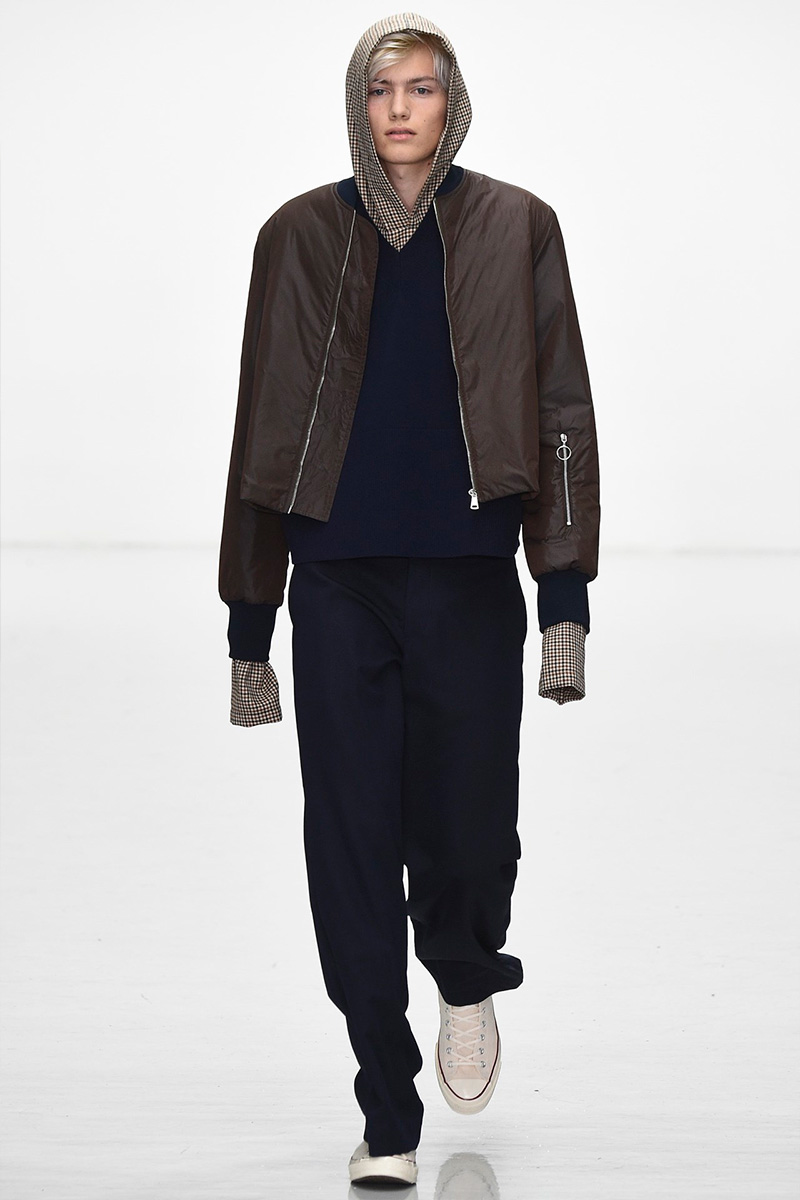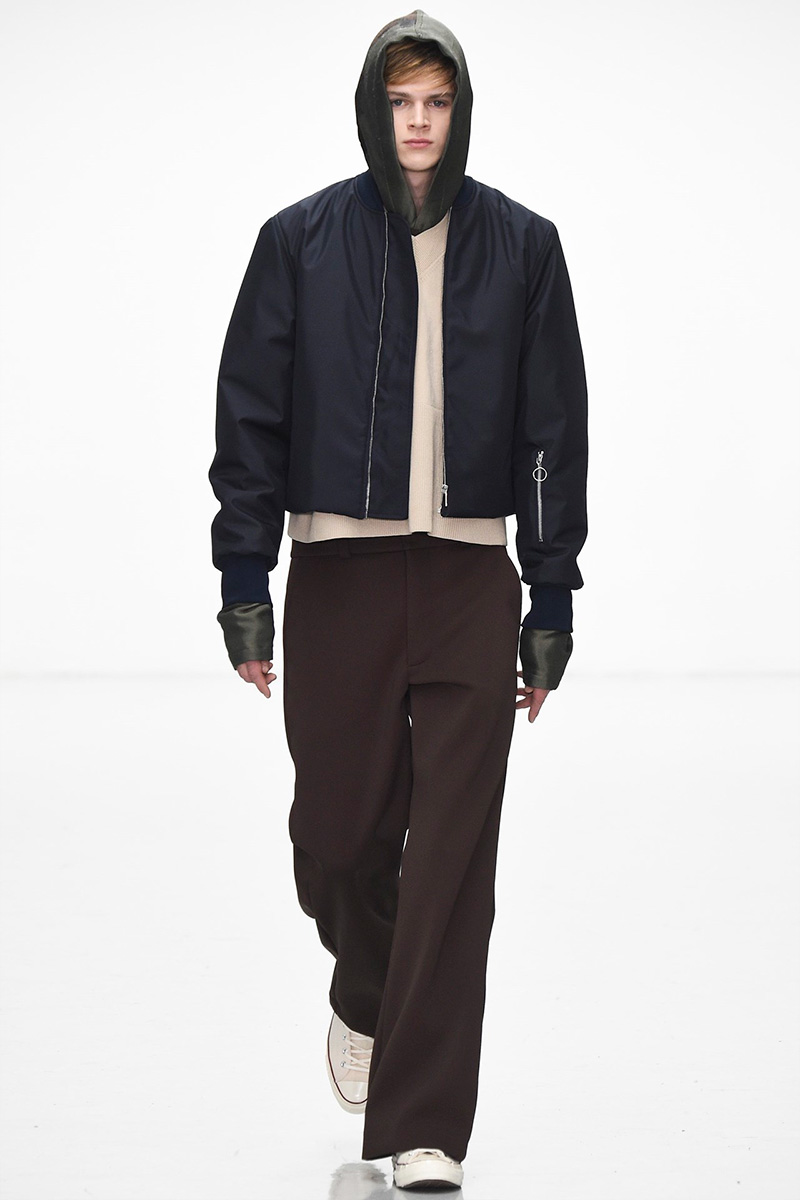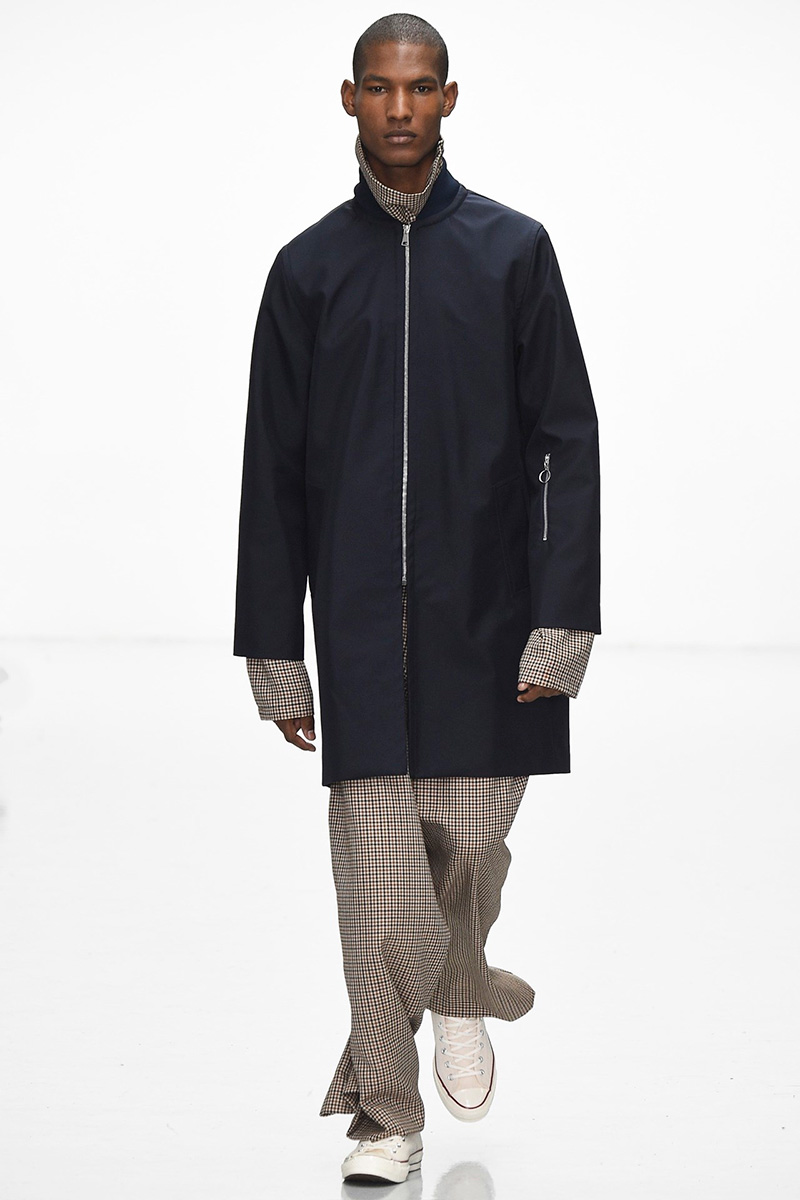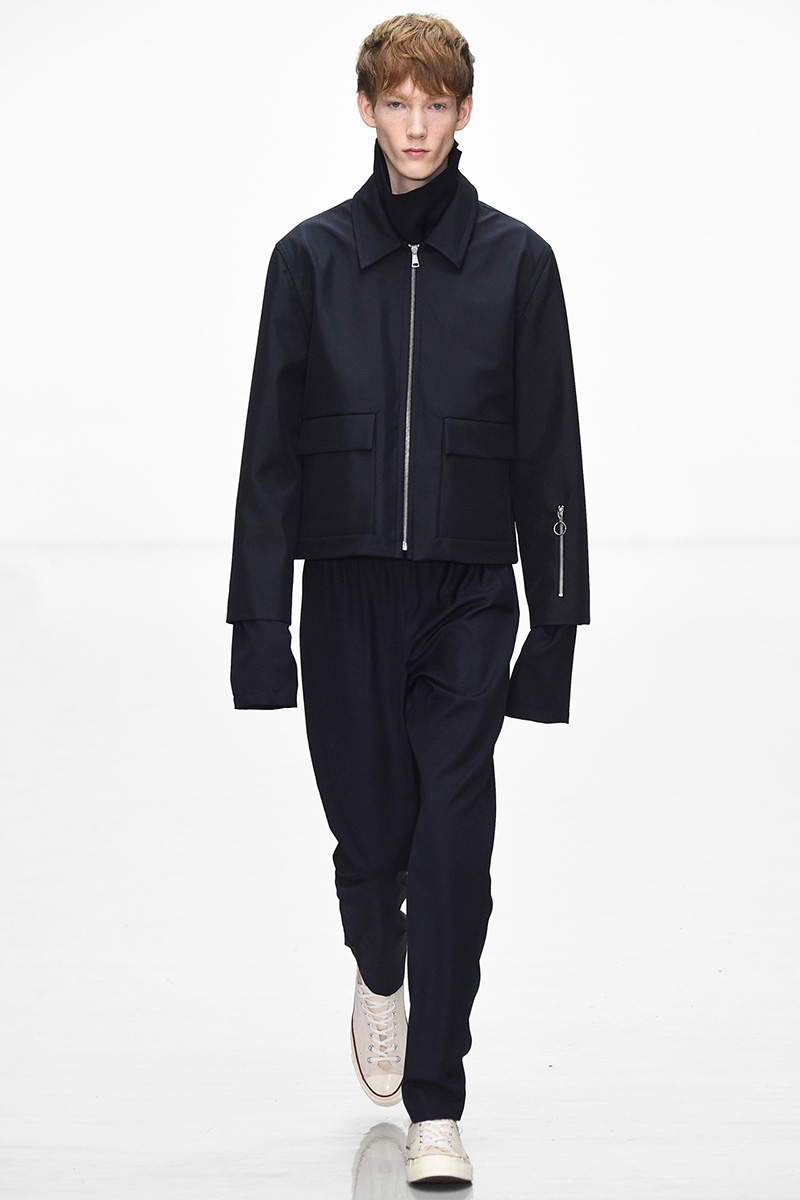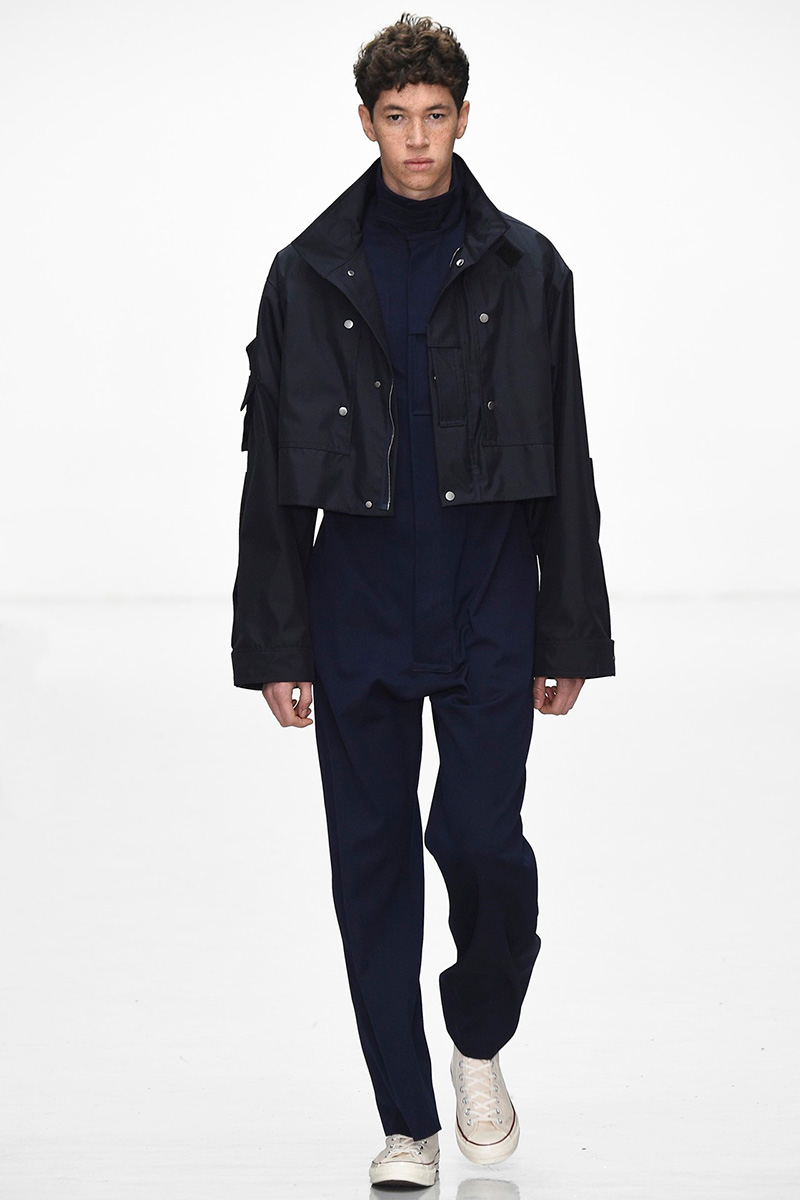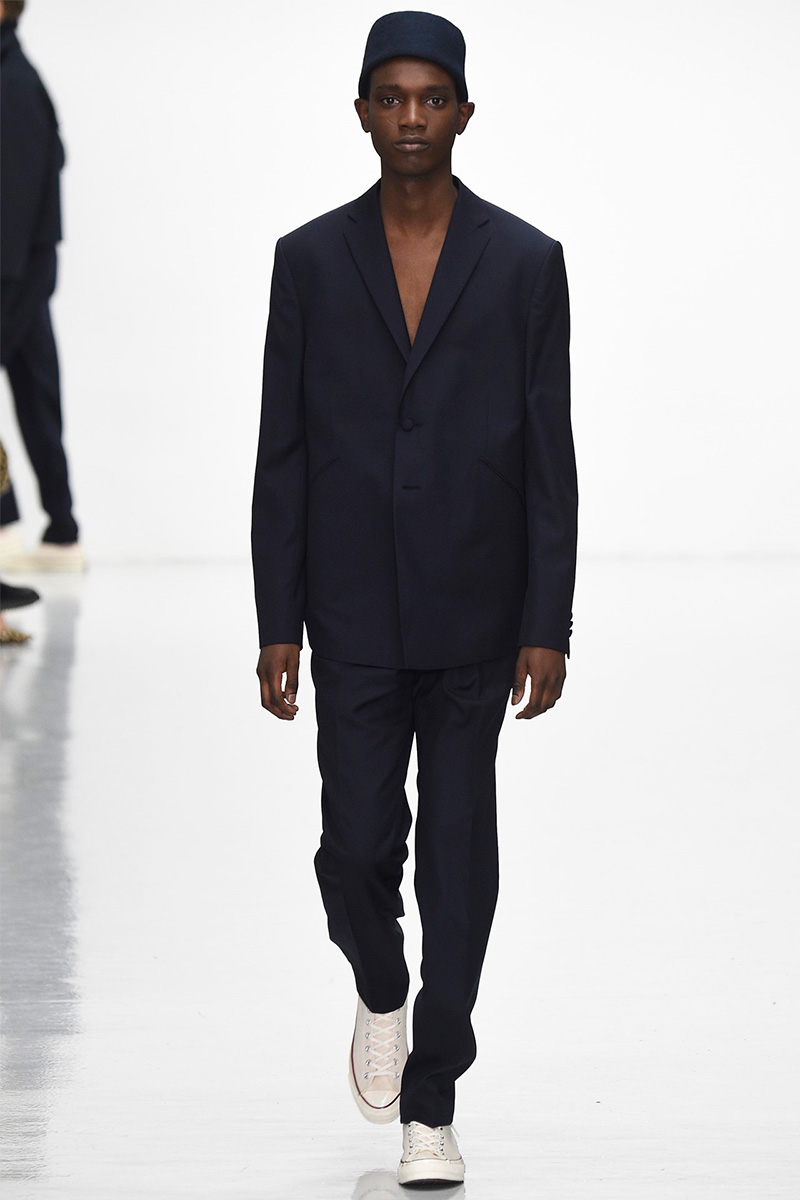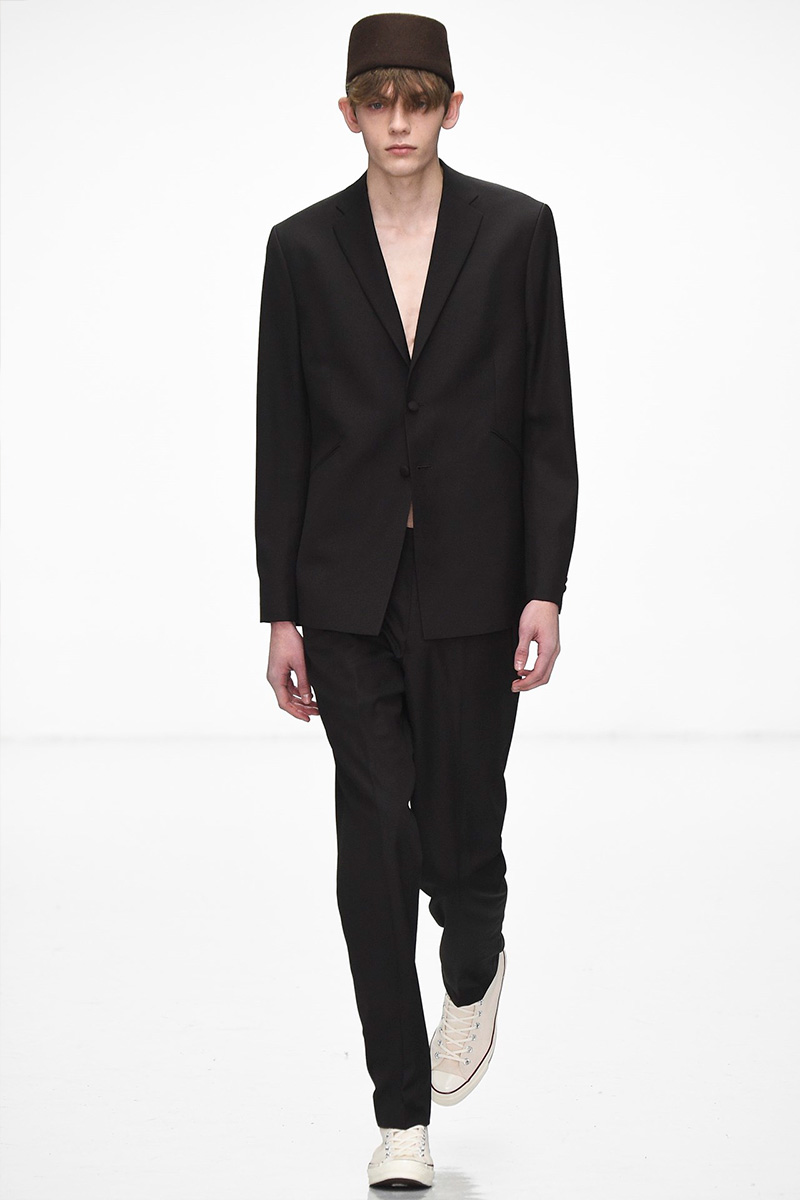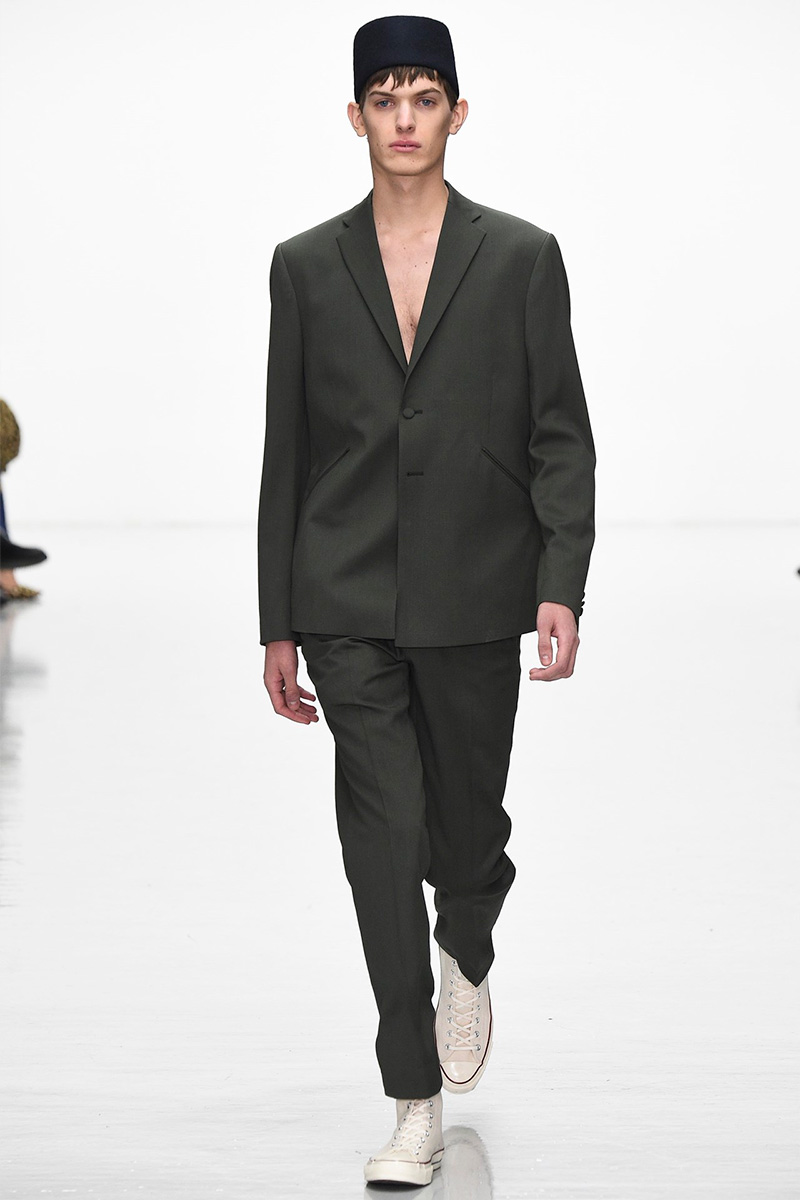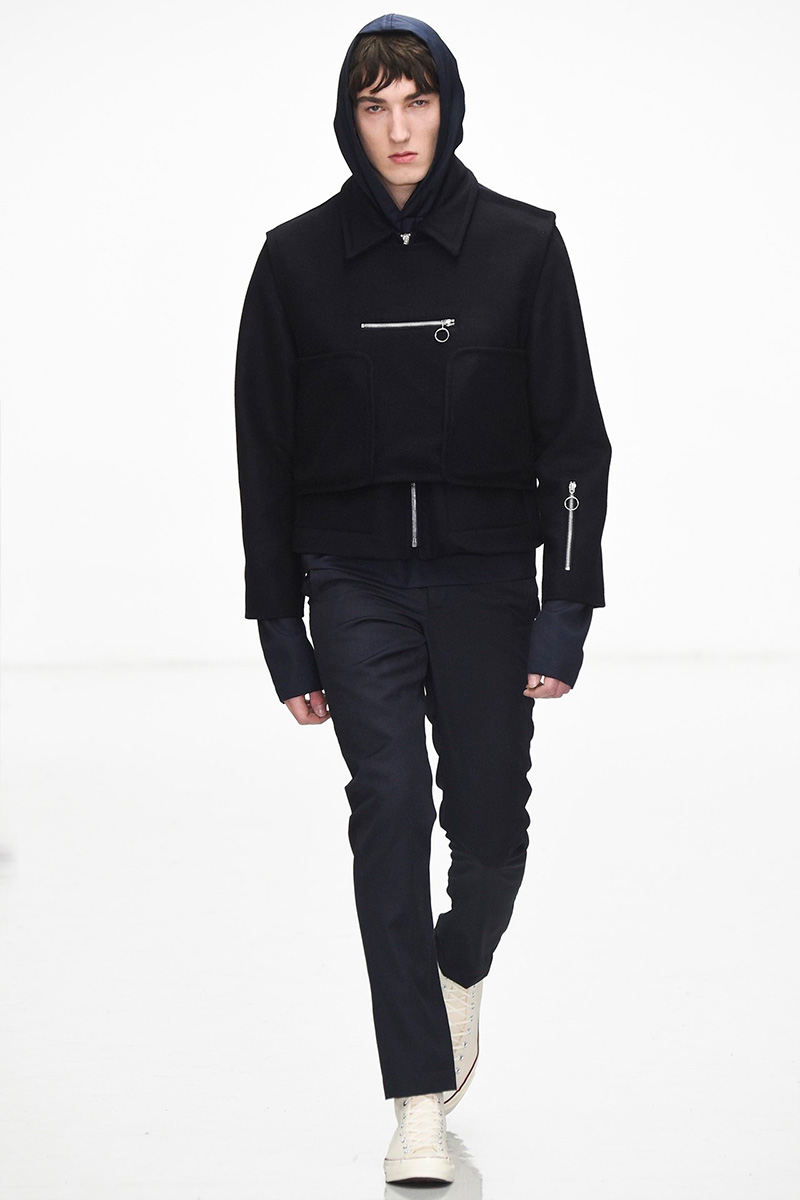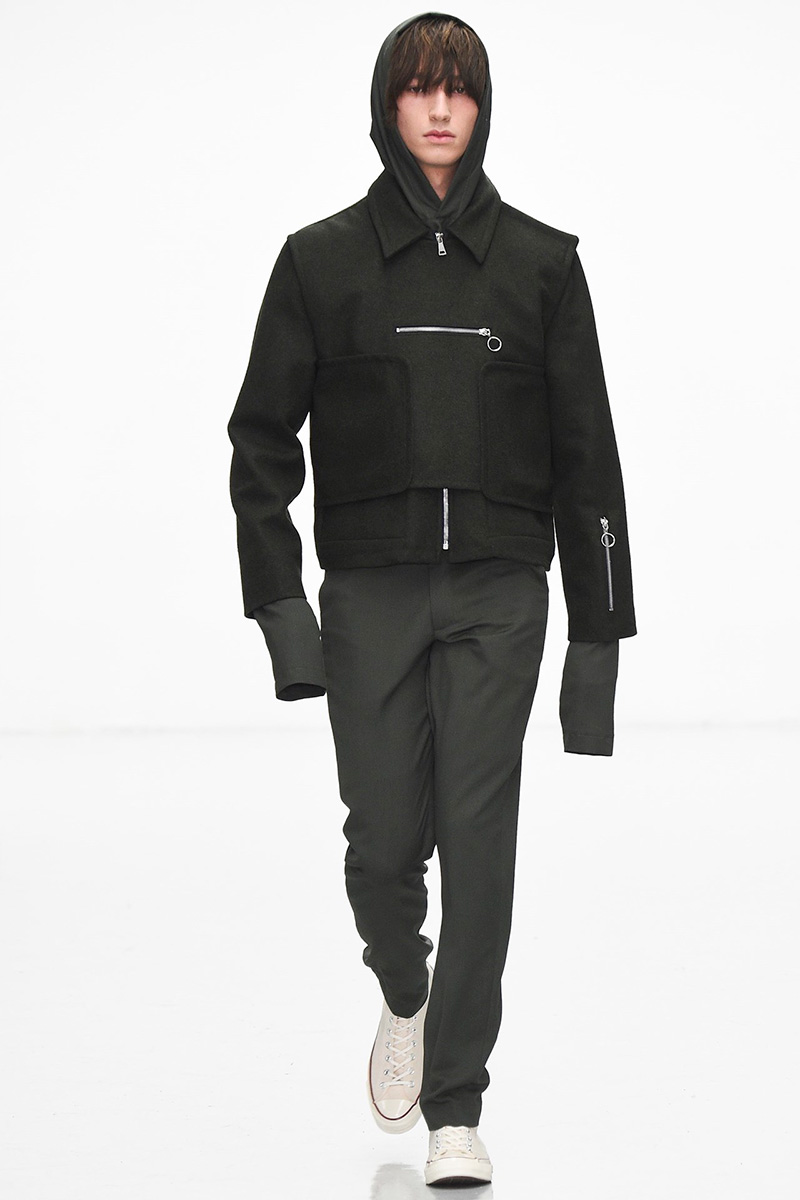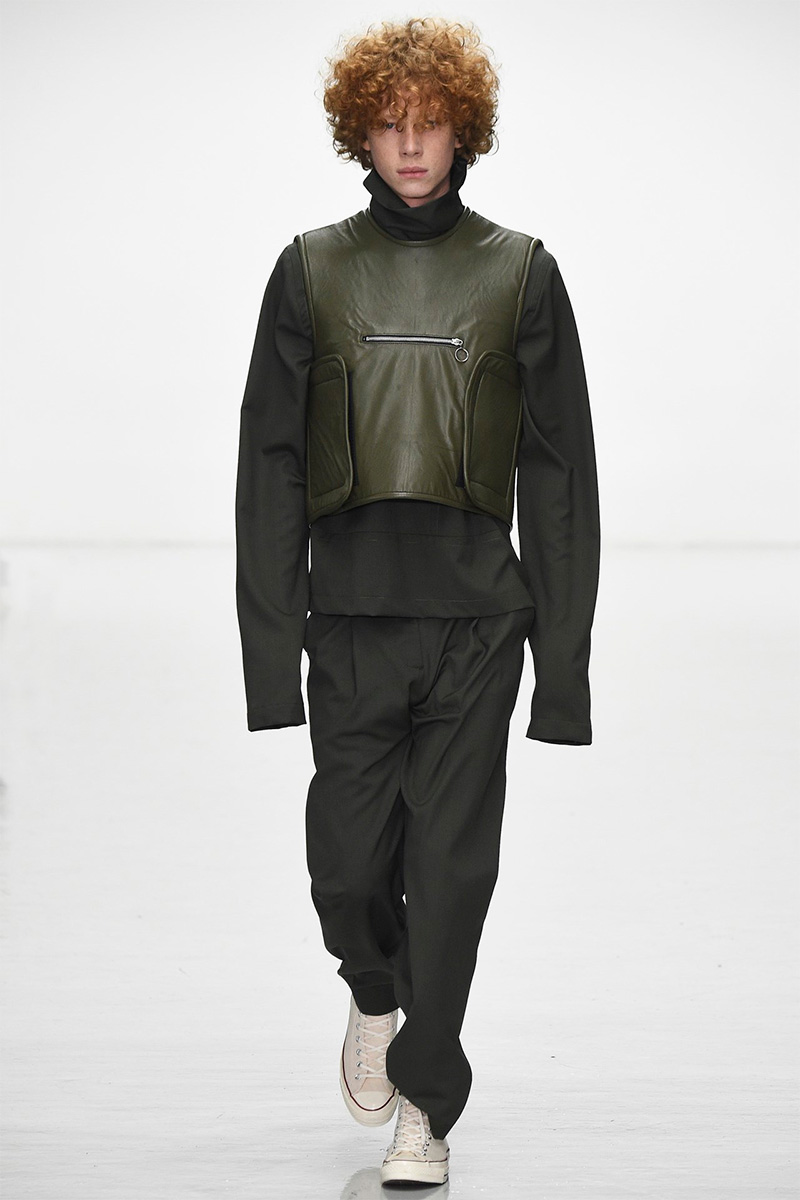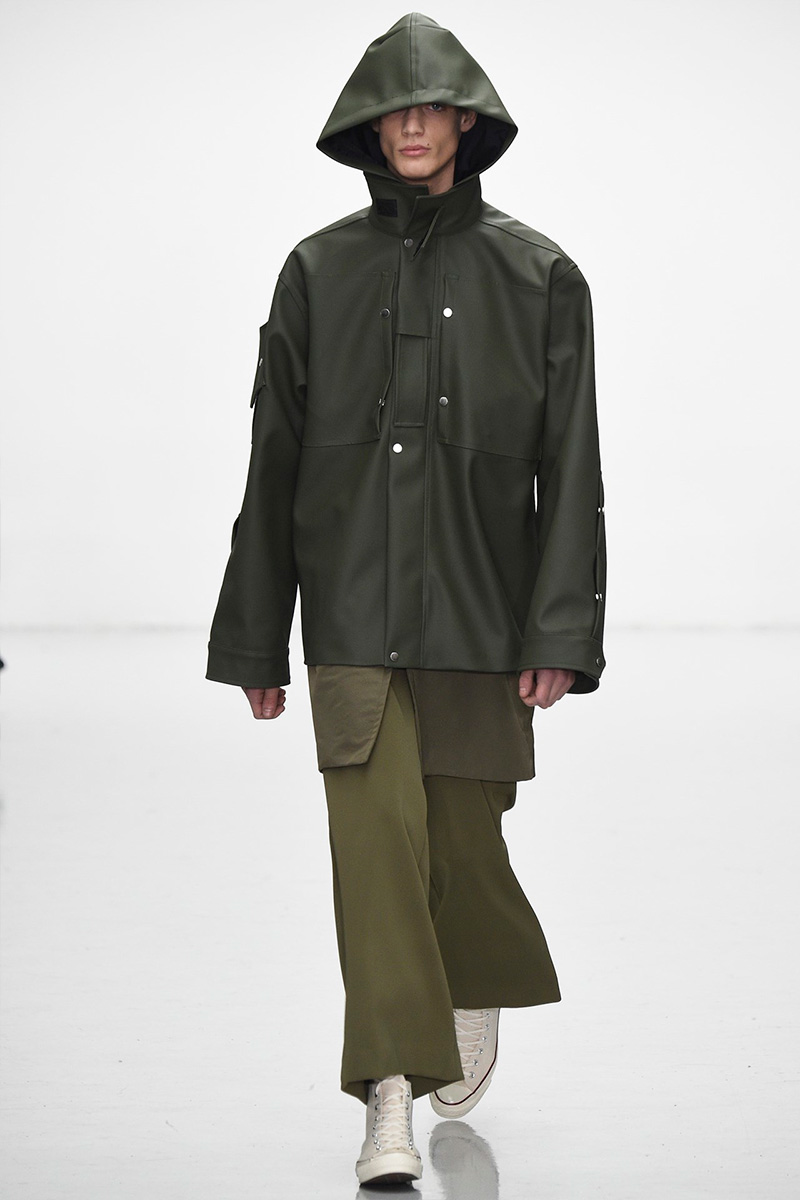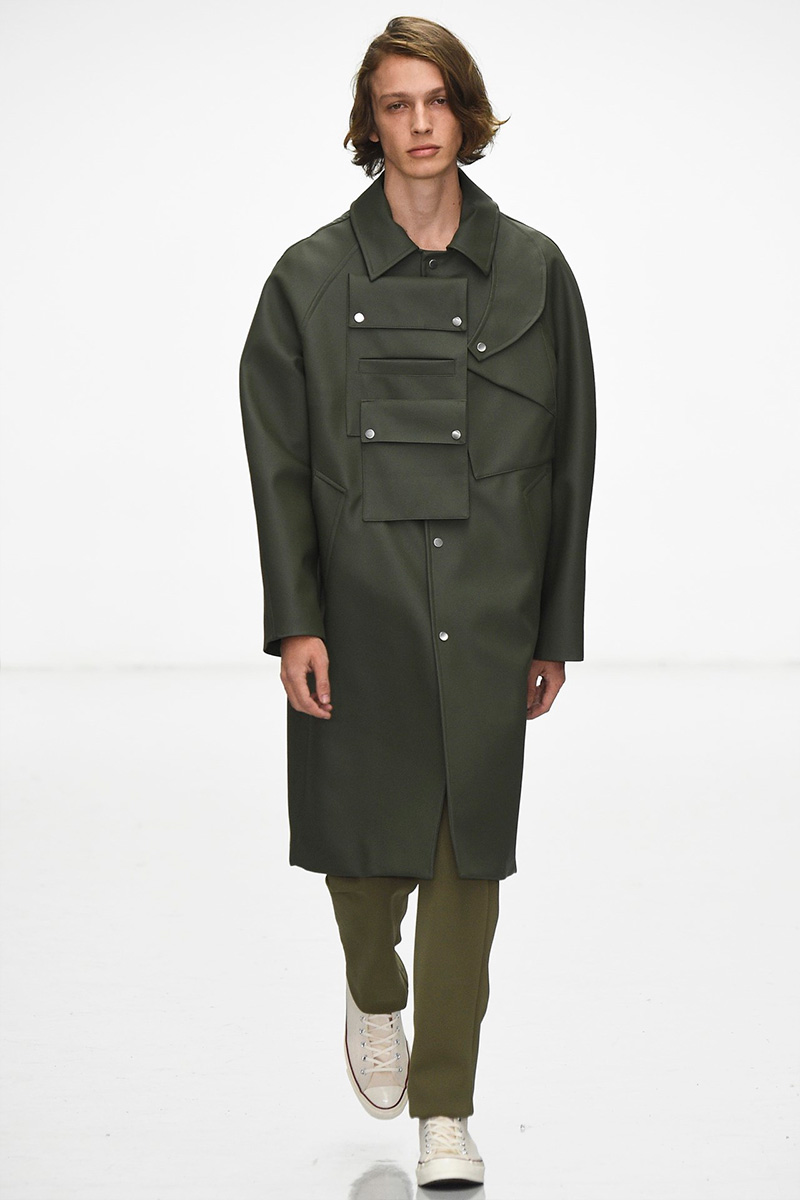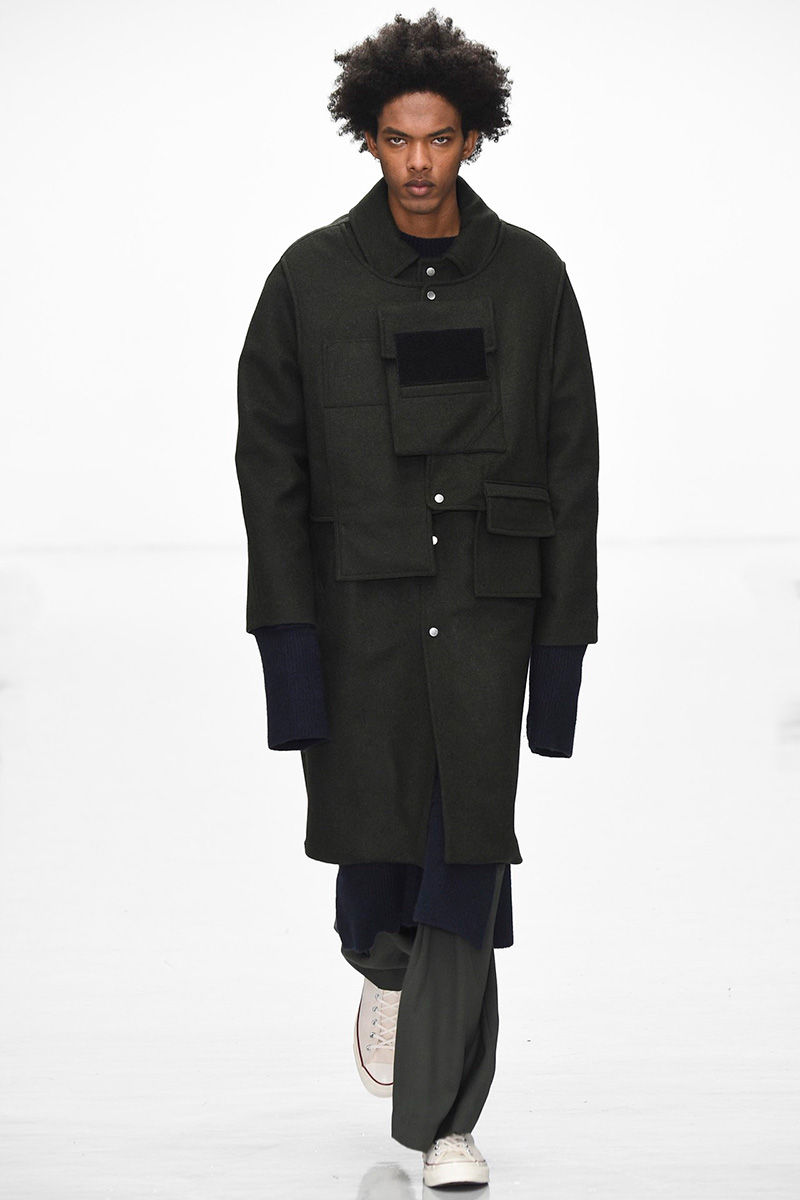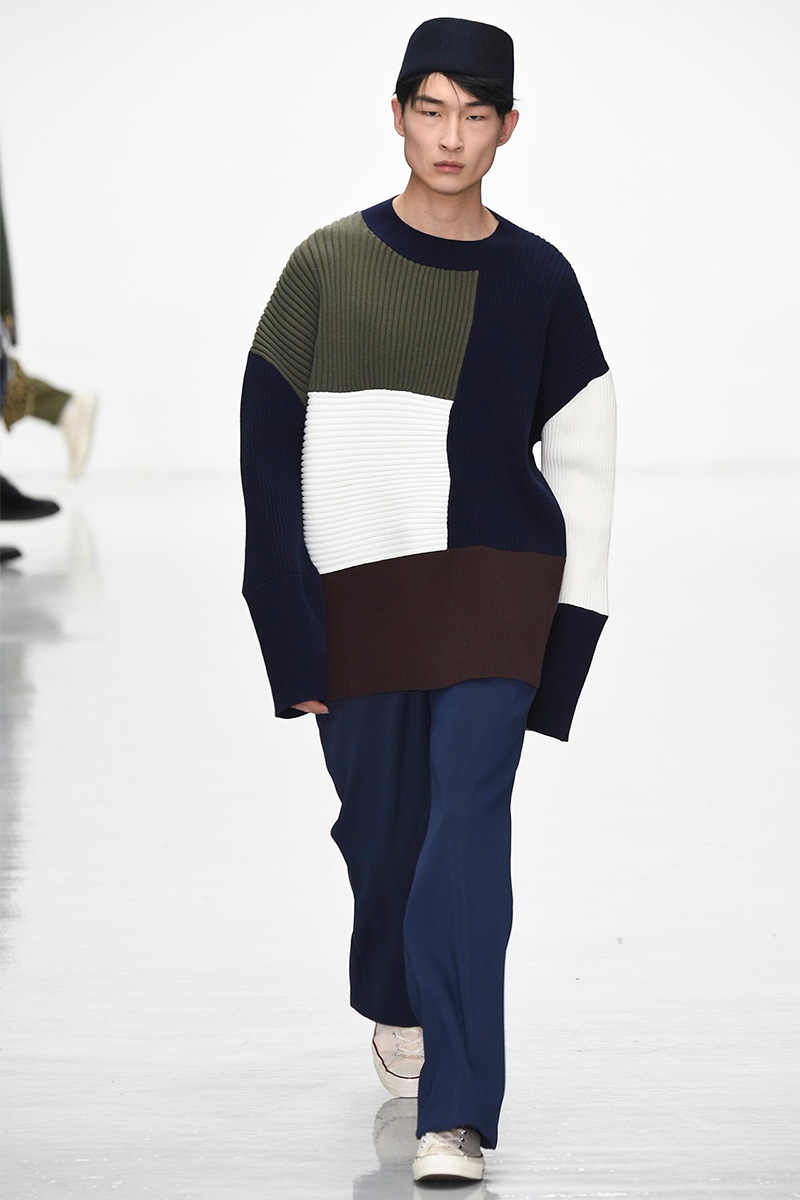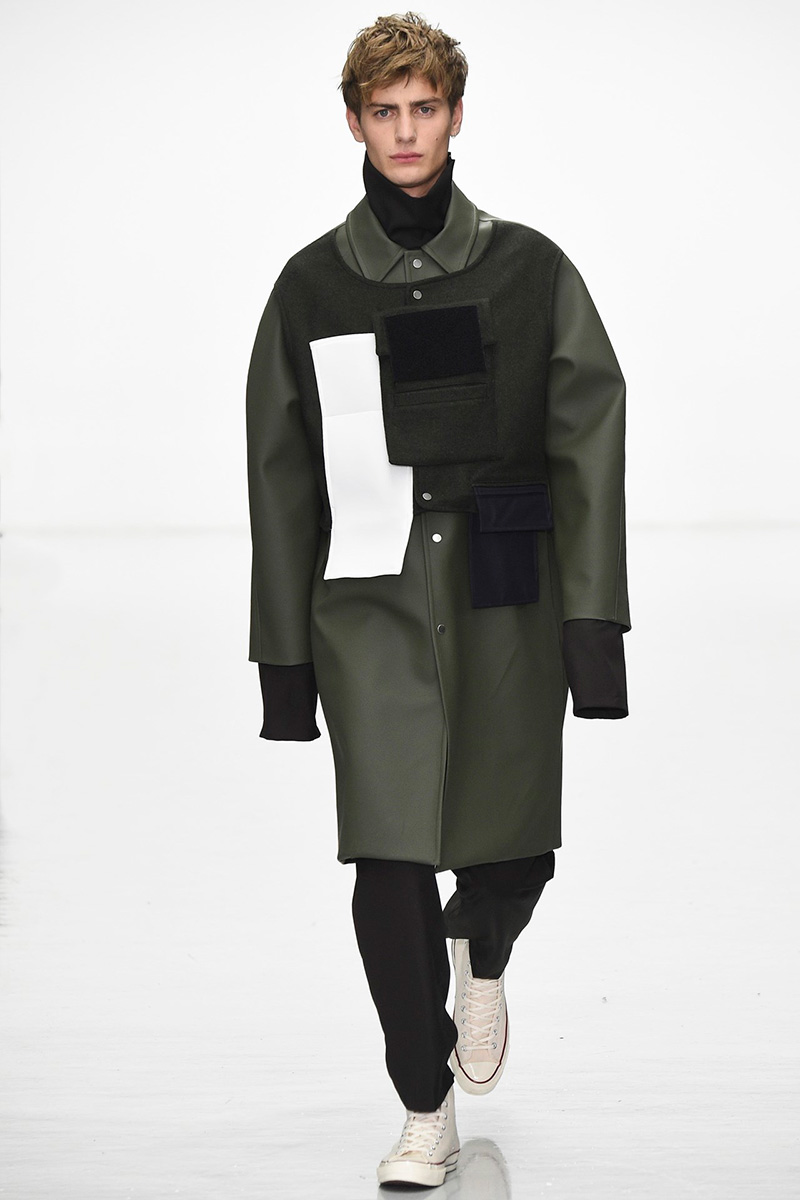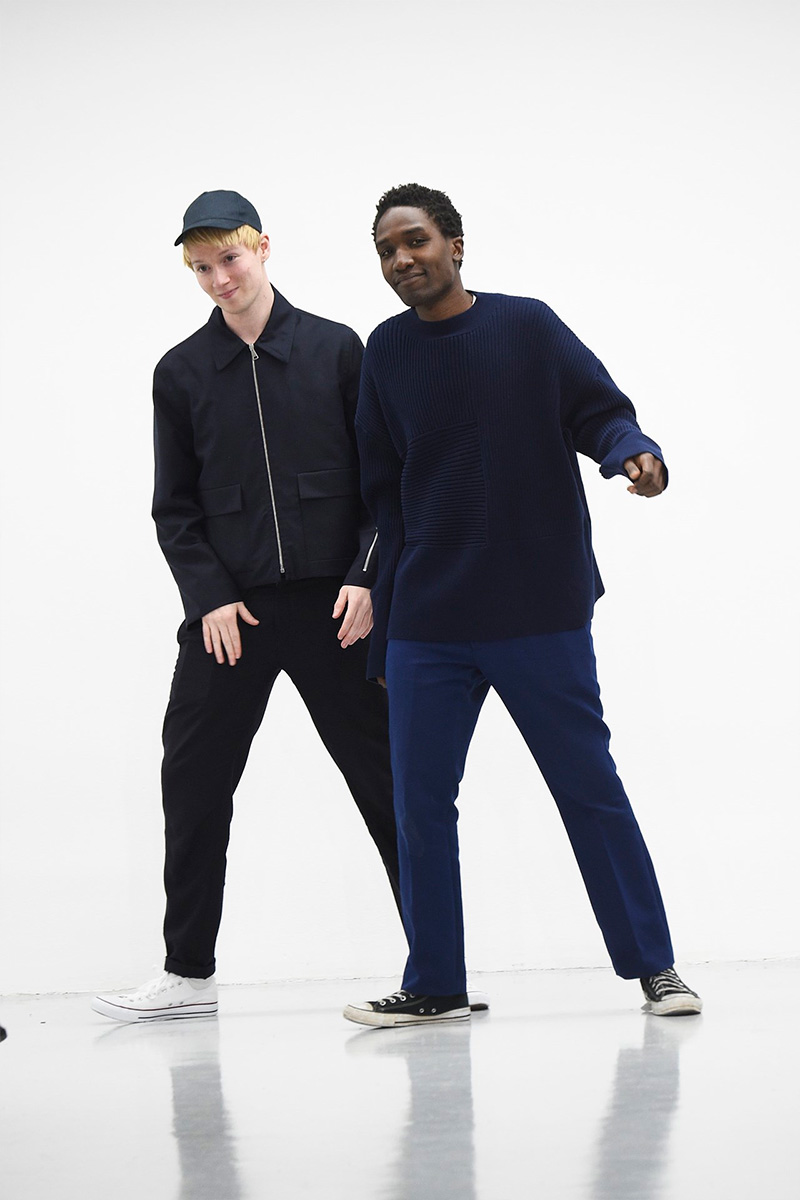 For autumn/winter AGI & SAM are taking a close look at utility and uniform within an attitude of living at your own pace in peace. They have designed each garment with a careful consideration to how it would fit into a consumer's life, and ensuring that it would contribute something harmonious to a pared-back lifestyle. The pieces AGI & SAM would like to wear themselves.
The brand is steadily evolving and maturing, and this collection really brings this to our attention. Their signature playful prints and bright colours are replaced with muted tones of olive green and navy spanning cropped neoprene macs, ribbed knitwear and flared trousers.
Most notably though, this season the design duo have made some moves into designing womenswear for the first time. They debuted the women's pieces alongside the menswear at their show at Victoria House today and of the collection as a whole, the womenswear retained an element of the much loved AGI & SAM playfulness. Oversized and exaggerated silhouettes dominated the womenswear with extra long sleeves and roomy trousers.
It seems that AGI & SAM are, as always, keeping their cool amongst this major transition and refinement they are taking on for the brand. As they have stated in their press release "take a step back, enjoy yourself, and slow down".