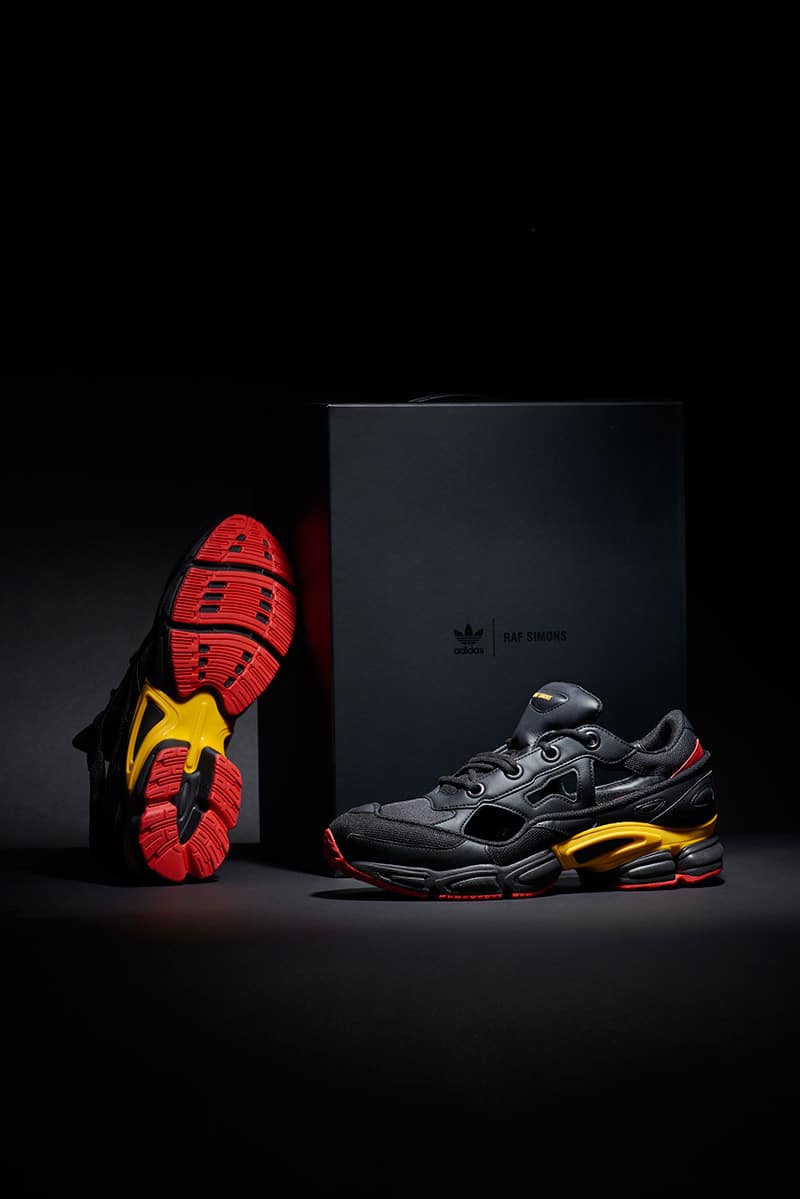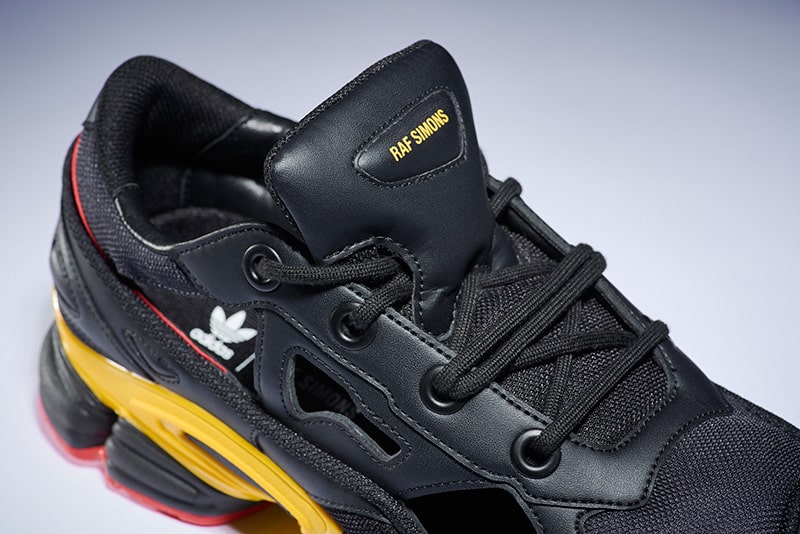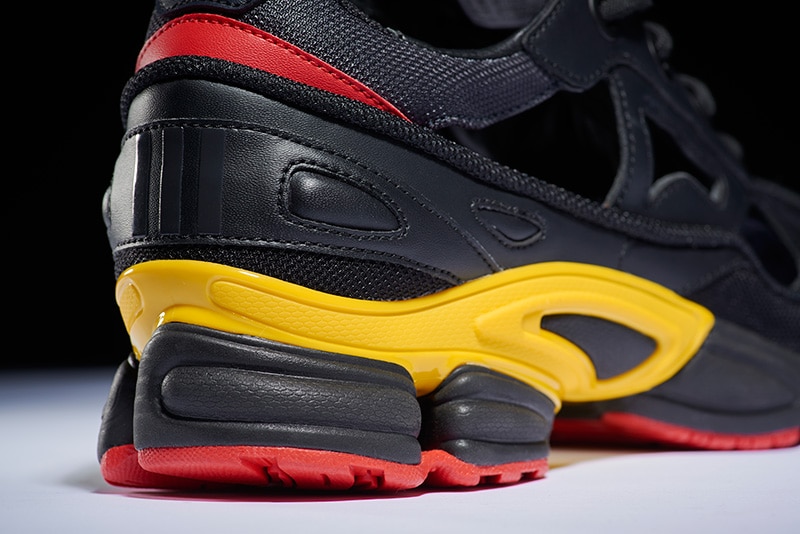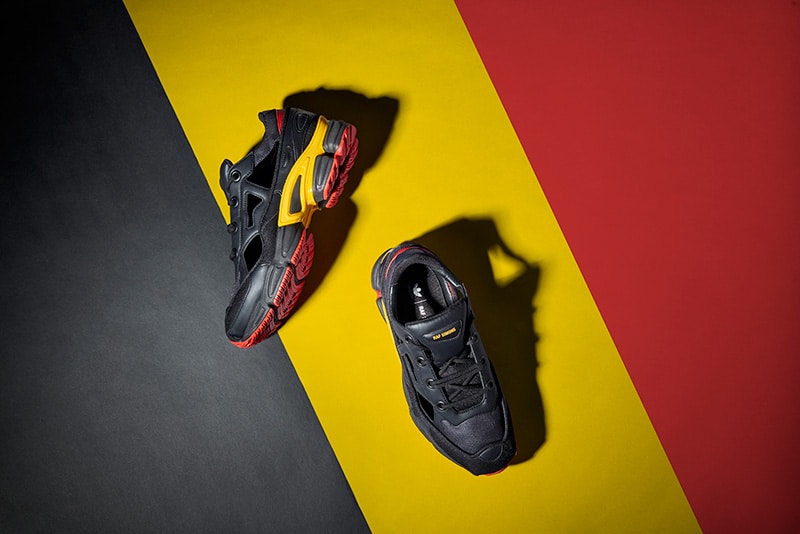 In celebration of Belgian National Day, held on July 21, adidas by Raf Simons pays tribute to the designer's home country with an exclusive new colorway of the RS Replicant Ozweego runner.
Together with a recently released American edition, the new Belgian version completes a duo of nation-specific designs. They embody Simons' pride for his birth country, Belgium, and his admiration for his country of current residence, the United States.
The Belgian National Day limited edition receives a selective retail introduction at only 50 stores worldwide on the 12th July.