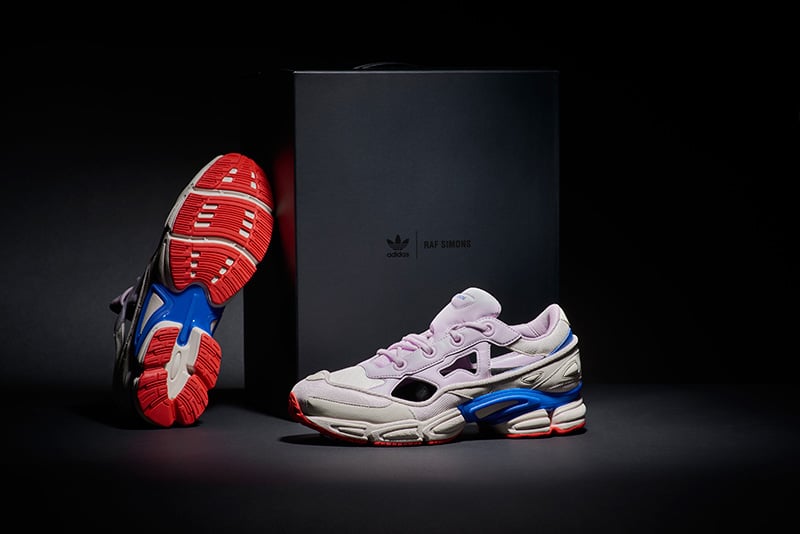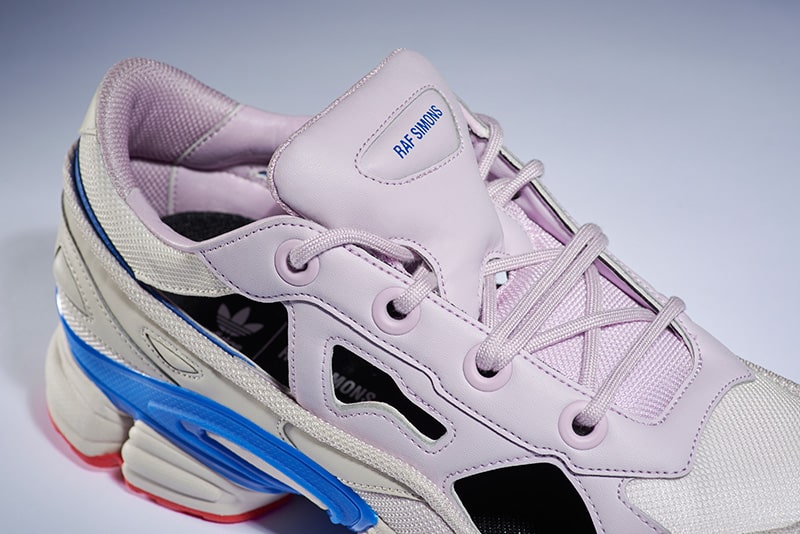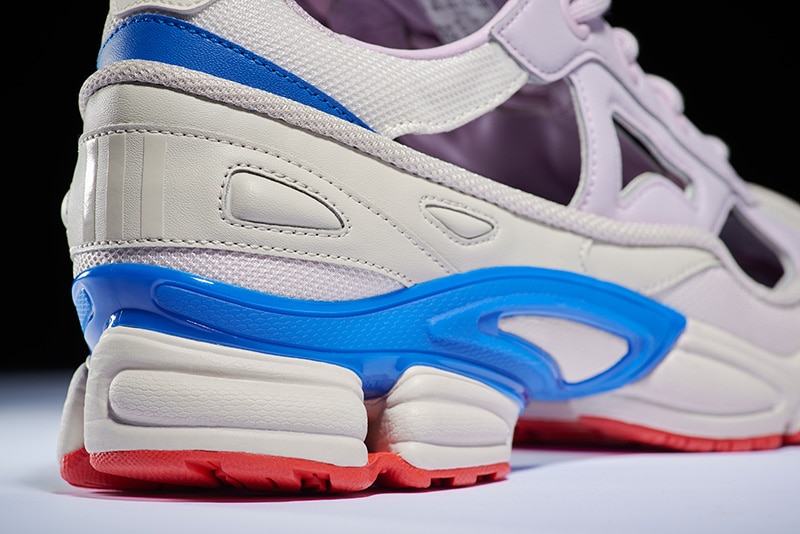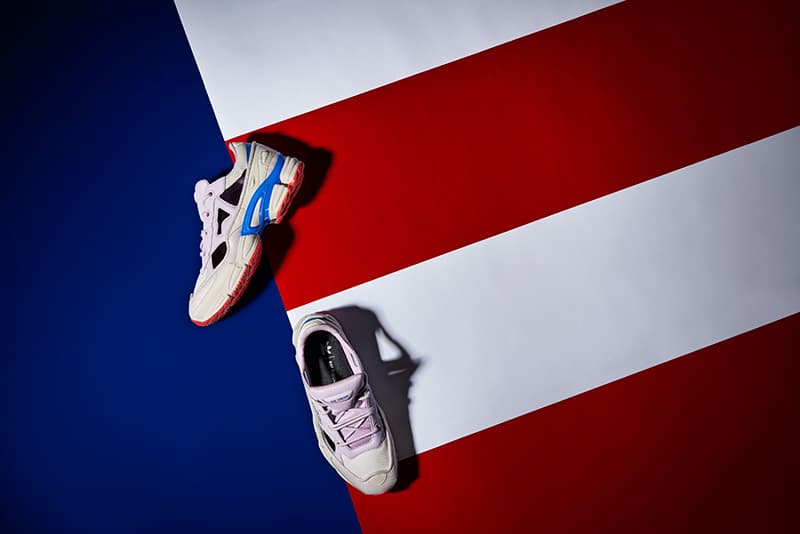 adidas by Raf Simons continues its reinvention of the iconic RS Ozweego runner, revealing an exclusive, limited-edition, red-white-and-blue version in celebration of Independence Day. The shoe is an update on the RS Replicant Ozweego, the deconstructed style first seen for Spring/Summer 2018.
Born in Belgium, Simons has long mined the American psyche and experience as inspiration for his designs and now resides in New York. As a tribute to his new home, the designer subtly infuses the RS Replicant Ozweego with a patriotic color palette. He imagines the shoe's futuristic two-layer, mesh-and-synthetic upper in crisp white, its EVA heel cap in cobalt blue, and its rubber outsole in signal red.
The RS Replicant Ozweego pack – USA Colors edition receives a selective retail introduction at only 50 stores worldwide on the 28th of June.