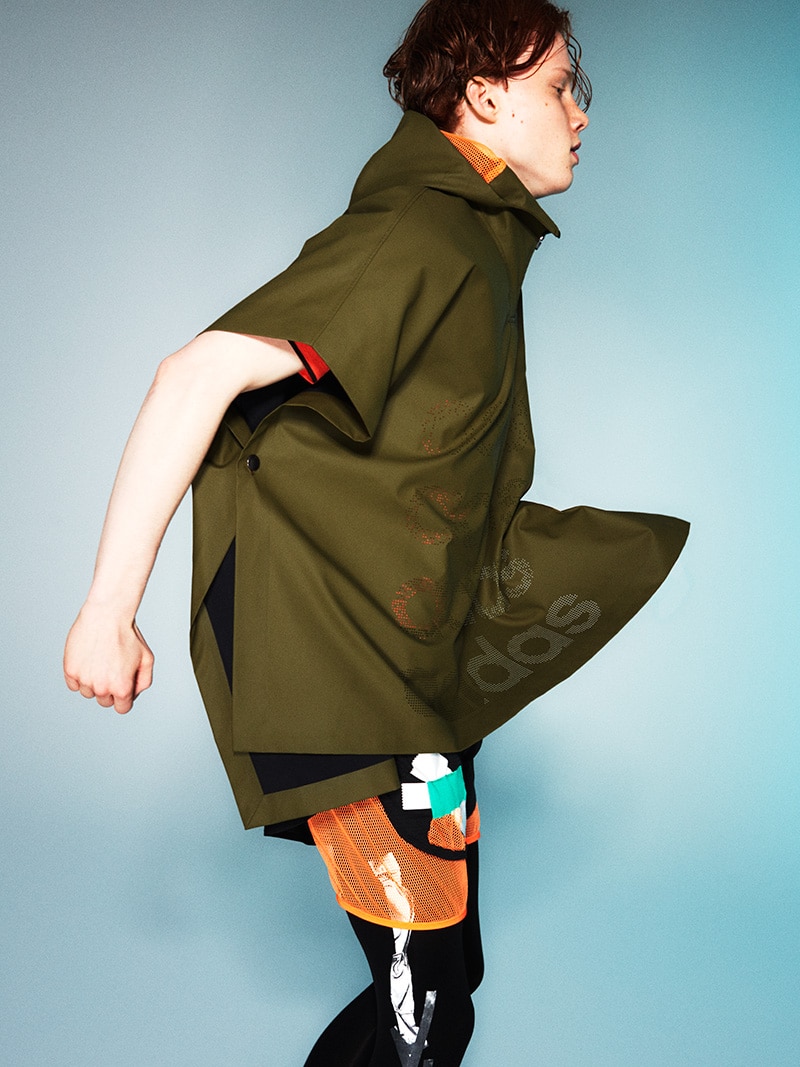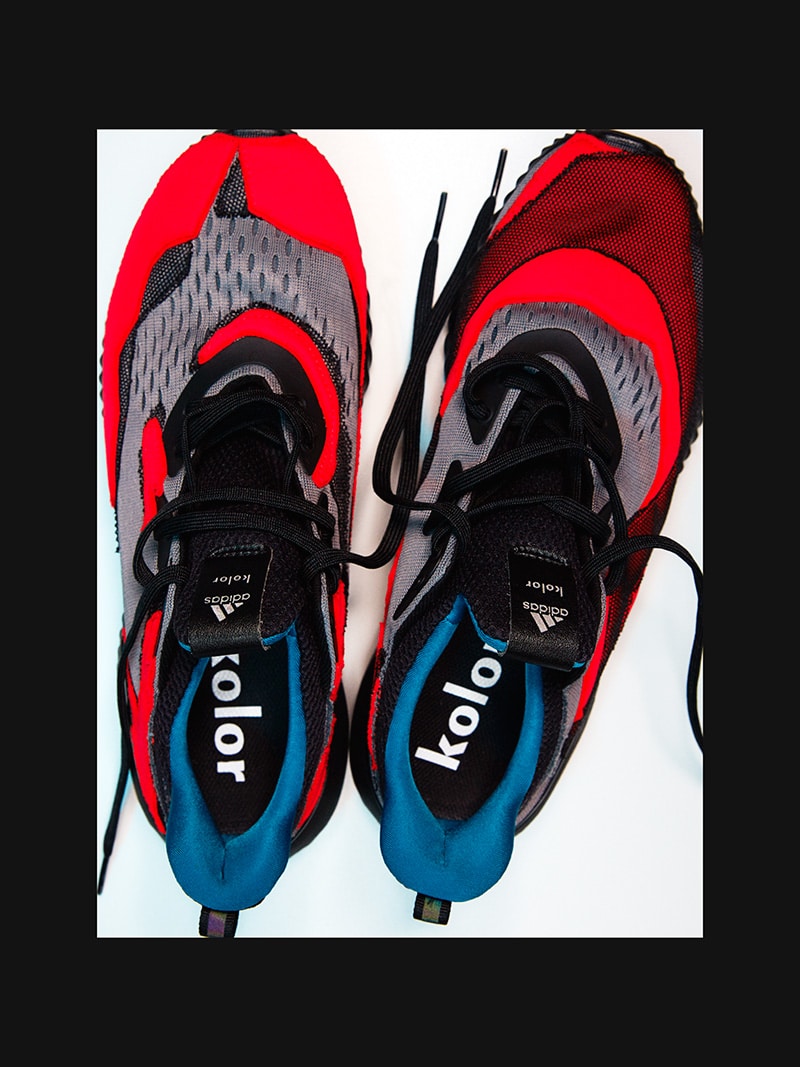 Neon-bright and ultra-confident, adidas by kolor offers brave athletic apparel for modern men who dare to wear. Intended for sport-style on the field or the court, the collection reflects the fearless vision and authentic street inspiration of its designer, Mr. Junichi Abe. Each season he pushes the limits of shape, fabric, texture, and, of course, color to create sportswear for men who love making a statement when they work out. Mr. Abe's vision comes to life via adidas breakthroughs like BOOST, CLIMACHILL, CLIMALITE, and PRIMEKNIT Wool. The result is boundary-breaking apparel and footwear designed for hardcore performance.
This season, adidas by kolor explores deconstruction. Training and running essentials arrive with one-of-a-kind imperfect details and a handcrafted effect. Abe defies the concept of a "perfectly" tailored and produced sportswear garment, instead opting for uneven topstitching, asymmetrical elements, and seemingly hand-applied design details.
The adidas by kolor collection will be available at select retailers from February 2018 worldwide.