'We are a family' is the mantra of this Italian brand called "Casa" (Home) and "Madre" (Mother) that looks always towards Calabria to find its real essence.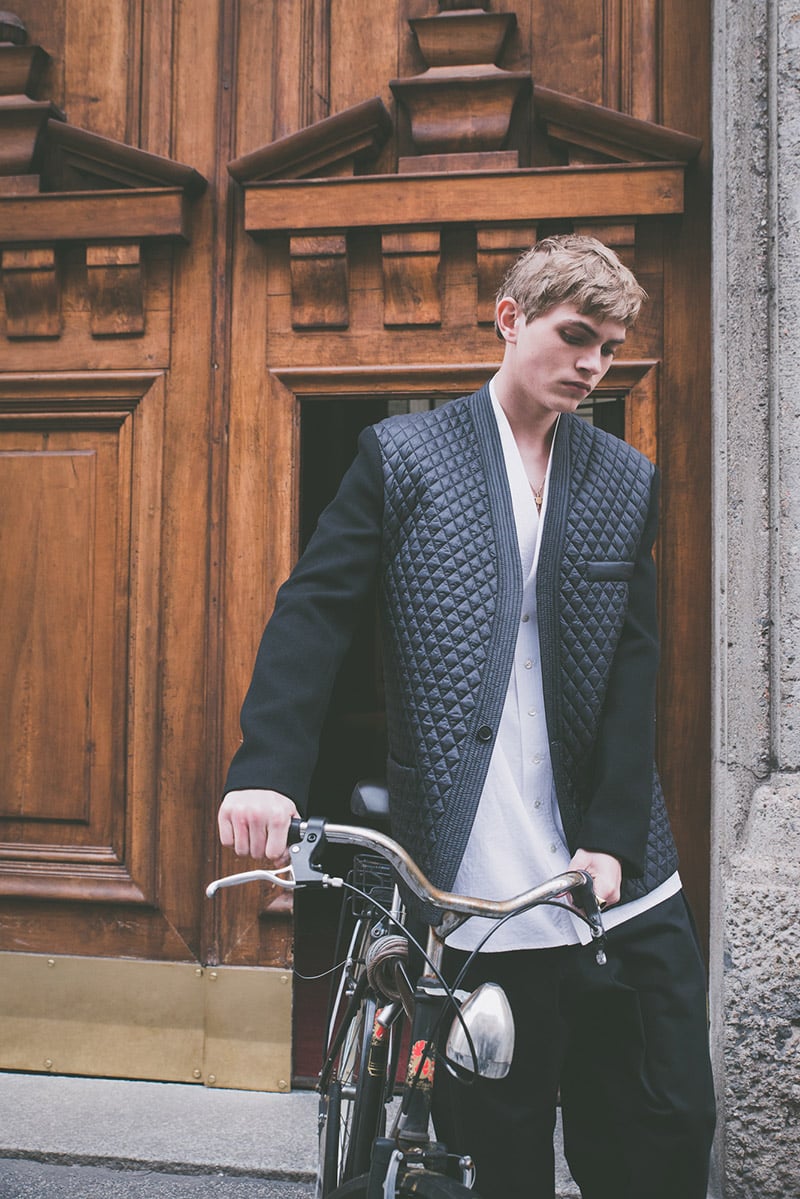 From Calabria, Alessia and David spread the airs of southern Italy throughout the rest of the peninsula with CASAMADRE, a project that starts from their own family experiences and transmits their sense of identity and belonging to a land that never ceases to inspire them. We met his work a few days ago at SHOWCASE, a showroom curated by Simonetta Gianfelici and organized by the Italian Trade Agency in collaboration with Altaroma. Today we talk with them about their career and their latest collection, HUNTING GAME.
What´s the story behind the name of Casamadre?
D: "Casa" (Home) and "Madre" (Mother) are simple words with a strong meaning: they evoke the personal and familiar dimensions of one's life, their points of reference. We have chosen this name to convey love and make people feel comfortable. We like that our customers feel at home when we are together, and that our clothes or shoes always give it that feeling.
'We are a family' is already like a mantra for Casamadre. What does it mean for you?
A: "WE ARE FAMILY" refers to the community that we build along our journey in the creation of Casamadre brand. The friends and people who have the same approach to life and supported us. The "family" is not only of blood, but made of special encounters in life and work. Our first inspiration was * the circus * the most significant traveling family, made up of artists together committed to a final result of wonder.
How would you describe your brand for someone that does not know it yet?
D: Casamadre is a brand of total look for men and women, a brand with a strong identity, we are rather reluctant to always create new products. We love what we do and we want each piece to mix with new garments, to give continuity and value to work and ideas. We give our customers many customization possibilities also through custom made, so that our clothes make them feel comfortable and match their personality.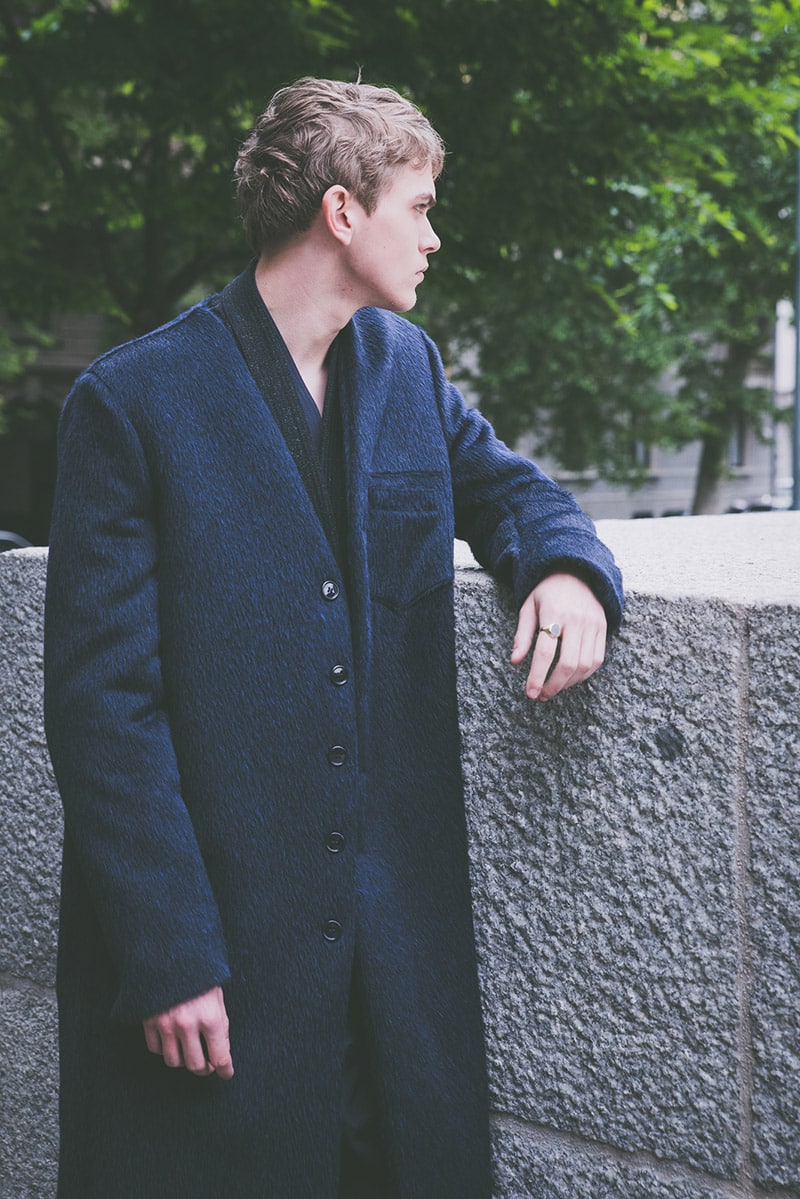 You both are from Calabria, in the south o Italy. How its spirit reflects on your creations?
A: We were neighbors! Our land is very important, it has incredible strength, just look at the coast from the sea to understand its power. We hope for a future that rediscovers our identity. We are inspired by people, places and every sign that transmits a strong identity that is unique. Our identity is made of origins, new contaminations and experiences.
You started like a menswear brand and after you decide to offer also clothe for women. Why this change? How was the process?
D: We started with both in the 2011, then in june of 2013 we won "who's on next" contest during Pitti in Florence with a unisex shoe project and then we have developed the men's and women's wear the following year.
The idea of the total look has always been there, we have only chosen a gradual development.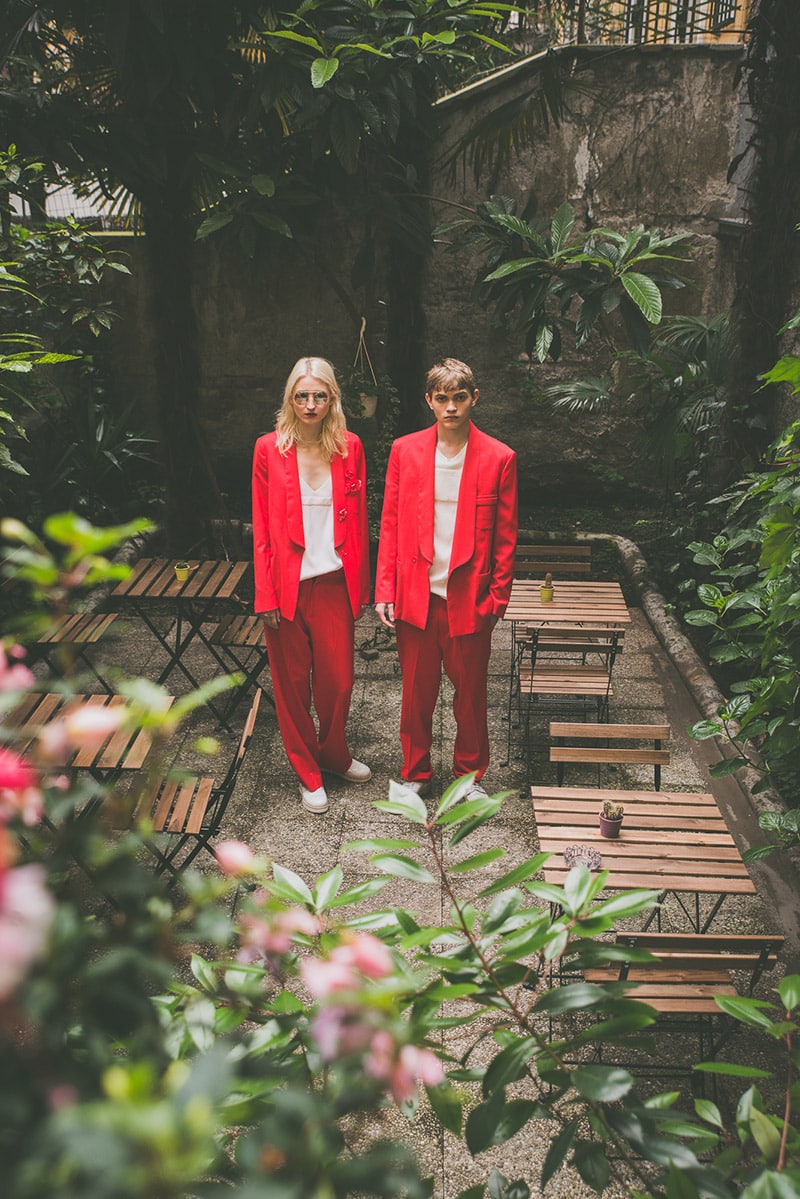 You collaborate with the historic Lanificio Cerruti. How do the fabrics you use define Casamadre?
A: We have been collaborating for two years, we love woolen fabric and the depth of color it offers. The naturalness of the fabric and the quality match our idea of continuity and value of the garment. Our collaboration also has ethical goals, we make tailor-made garments and we do not have excessive production, inventories or waste. We also reuse fabrics from their archive.
And what materials have you chosen for the Autumn/Winter 2018-2019 collection?
D:The F / W 2019 season have protagonists the precious woolen fabrics combined with light crepe, technical fabrics, padding and ecological furs. Our goal is to remain as ecological as possible in this historic moment.
What about the combination of fabrics and colours? How do they complement each other?
D: Technical fabrics enhance the brightest colors and prints as well as being functional, natural fabrics combine warmer colors and give depth to color as well as added value of quality.
The name of this last proposal is 'Hunting game'. What is the concept behind it?
A: The world of hunting and fishing is cited in the colors and in the details but deprived of its purpose, the women of Casamadre hunt the fear and go fishing for dreams
What has it meant for you to be part of the SHOWCASE of the last edition of Altaroma?
D: SHOWCASE is a very well organized event, and a very nice experience for presentation of our work, to meet people that work with passion in the fashion sistem.
A: Was a pleasure to be part of a new project with the energy that only a new beginning can show.