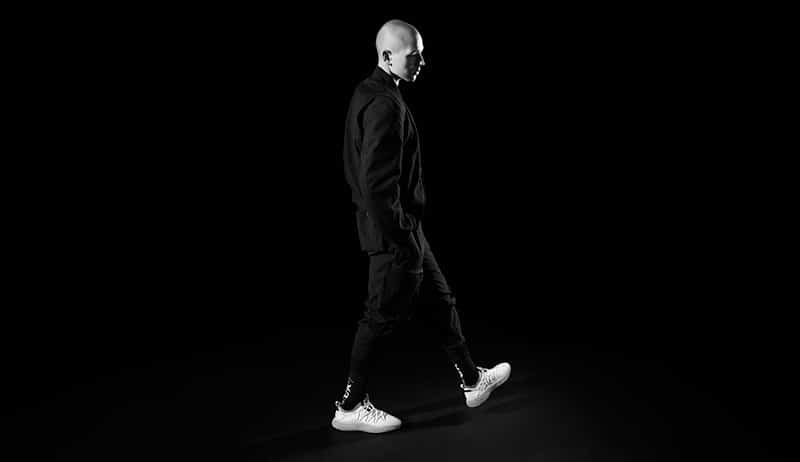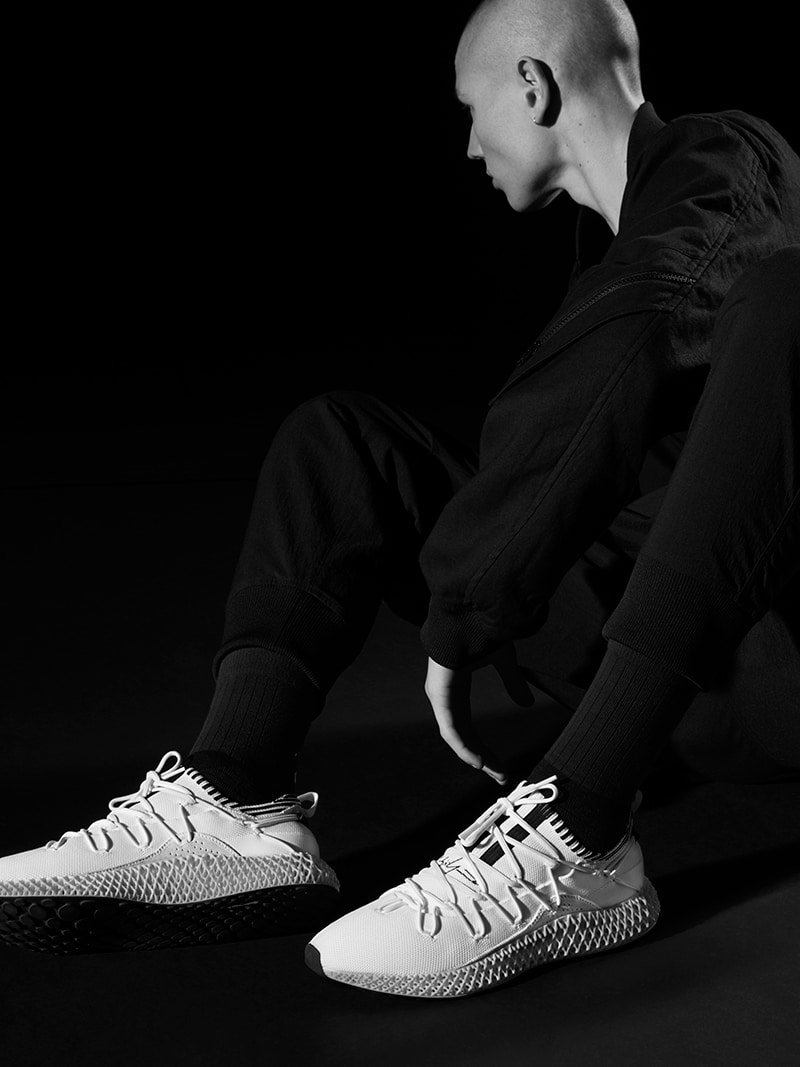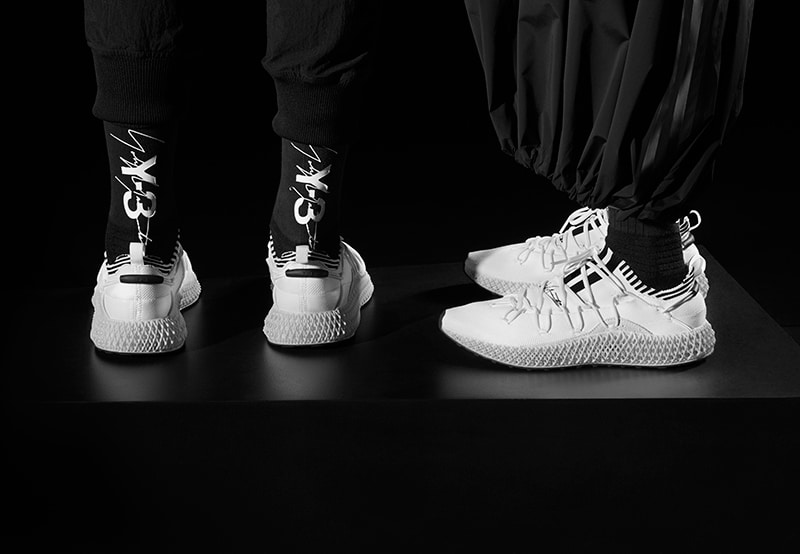 This spring, Y-3 advances the iconic Y-3 RUNNER 4D, presenting the shoe's new bone-white midsole, which is crafted with the latest evolution of ADIDAS 4D technology. Inspired by the ALPHAEDGE 4D midsole, it evolves the breakthrough properties of ADIDAS 4D and features a wider footbed and a thicker, higher midsole for greater multi-directional stability; higher energy return in specific areas for more powerful bursts of movement; and a new Continental rubber outsole for improved grip on any surface. This evolution cements the daringly futuristic Y-3 RUNNER 4D II as the vanguard of contemporary sneaker design.
Leveraging adidas' extensive archive of computational athletic data, ADIDAS 4D is a high-performance midsole crafted with light and oxygen using Digital Light Synthesis™ printing technology.
The Y-3 RUNNER 4D II features uppers comprised of a white double-layer knit, which further increases stability in the lower part of the shoe. The inner layer is woven with the adidas 3-stripe motif and bears the Yohji Yamamoto logo at its center.
In a clever design feat, both layers are connected by a lightweight, ultra-strength cording made of high tensile. A synthesis of form and function, this distinct cording defines the new aesthetic language of the Y-3 RUNNER 4D II and simultaneously provides the shoe's lacing system. This yields a confident new expression of the ADIDAS 4D vision.
A limited quantity of the Y-3 RUNNER 4D II will launch on May 2nd on www.y-3.com and in a selection of Y-3 flagship stores and retailers worldwide.